If you are someone looking for top 5 monasteries in Nepal that offer meditation courses, conitnue reading. This blog covers all of them and some valuable travel tips to Nepal also.
Nepal is known for its majestic mountains, and not so much for its monasteries so let me help you! When I was growing up in Nepal, as a teenager I did something stupid and as a result, my mum sent me to one of the retreat centers for Vipsanna mediation as a punishment! I was livid so I secretly rolled packs of cigarettes, and alcohol between my clothes thinking I am going to do it all in there. But the practice and the experience had such an effect on me and it basically changed me for the better. I didn't even end up opening any of the items I'd secretly taken with me! Since then I have also spent a month silent meditating in the hills of Chaing Mai, Thailand.
Now back to monasteries in Nepal. Perhaps you already know but if you didn't Monasteries is a building or buildings occupied by a community of monks living under religious vows. Not all monasteries offer meditation courses and not all meditation centers are monasteries. so, you have to know what is what and where to look.I highly recommend the meditation experience for anyone who wants to get a different perspective of things and to get to know themselves better. With that said, let me start ,
Top 5 Monasteries in Nepal For Meditation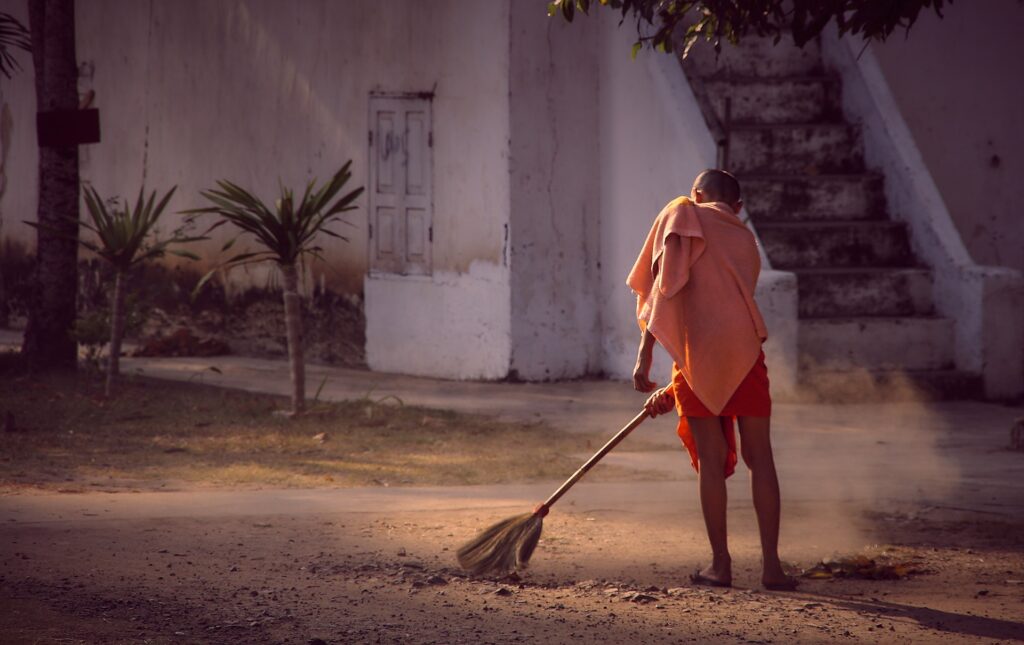 1. Tashi Choeling Monastery
One of the other monasteries in Nepal is Tashi Choeling Monastery. It is a Buddhist Monastery that is currenlty offering online practice opportunities to help all of us stay connected as a sangha (due to covid) When the world opens up and you get to visit in person, you will find that the monastery is beautfiul and colourful. It's the perfect place to forget about all of your worries and really focus on yourself in a meaningful way. You can join their daily, weekly and monthly Practices. Program dates and time are available on their website.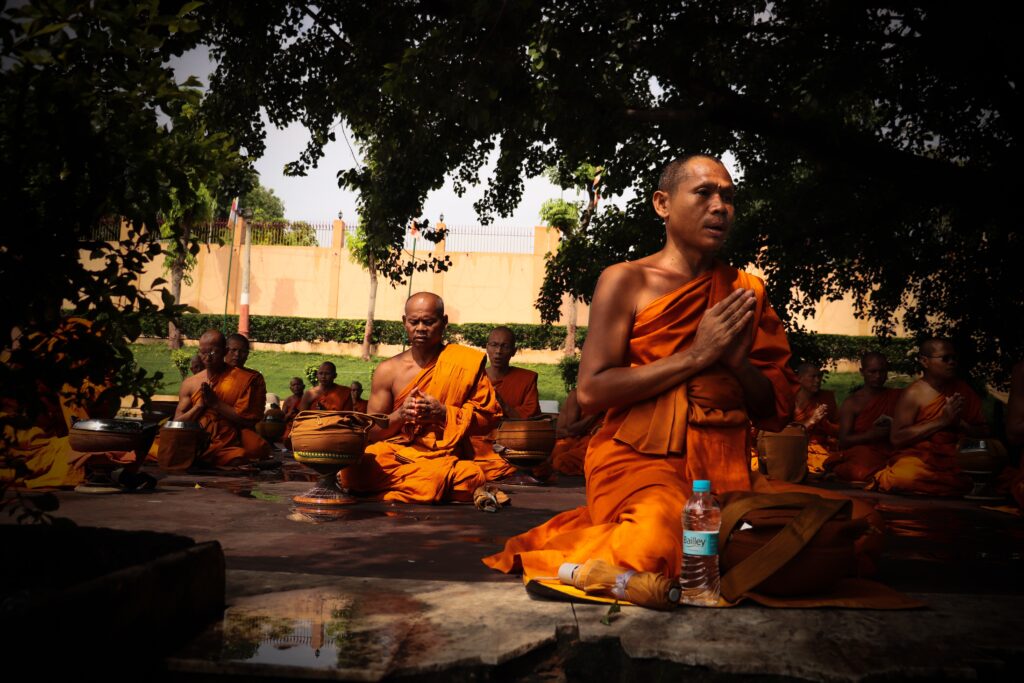 2. Kopan Monastery
Kopan monastery is one of the oldest buddhist monasteries in Nepal, offering introductory and advanced meditation courses to all. If you have never done meditation course before I recommned the Introductionary Course that goes for 10 days. It could very well be the course that will shape your life and you can expect to learn a lot about yourself, about meditation and eventually come out of the place as a better person. The course is well organized and structured, the teachers are great, the food is vegetarian and the rooms are okay.
3. Benchen Monastery Community
The original Benchen monastery was built in Tibet but got destroyed in 1959 then the new one was built in the 1980s. This is another monastery in Kathamndu that offers peaceful Tibetan Buddhist vibes situated at Chhauni, swoyambhu just near Brenda army hospital. It could be a perfect place to get your bearing in Kathmandu as you arrive or after trekking in the Himalayas. The vegetarian restaurant is run by a hard-working family and has a stunning ambiance in the garden and a great view of the city (when there isn't much smog). If you're looking for a spiritual, serene, wholesome place for the short or long term, this is the place. You can even meditate/chant with the monks daily from 6-7 am and 4-5 pm. Did I mention, ease of access to famous places in Kathmandu?
From Kathmandu: Trishuli 2-Day River Rafting Tour
From Kathmandu: Trishuli River Rafting Day Trip
From Pokhara: Half-Day Upper Seti Rafting Experience
4. Thrangu Tashi Yangtse Monastery
This monastery is also known as Namo Buddha Meditation and Education Centre. A popular Buddhist place in the Kavreplanchok district of Nepal. Expect to see a great view of the mountains, hills, and valleys from here. They offer meditation courses, is home to more than 250 monks and includes a monastic college, a school for young monks, and a Tibetan Medical clinic.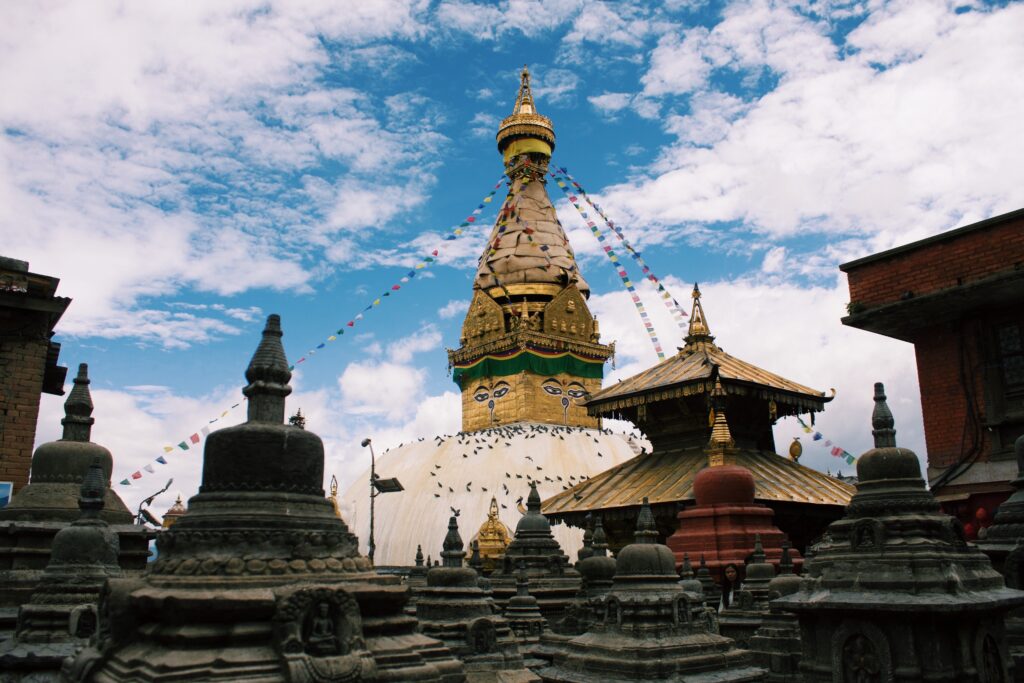 5. White Monastery or Seto Gomba
This is another stunning monastery in nepal which is only open to public on Sundays. It offers panaromic view of the kathmandu valley, hiking trails, peaceful home stay and shops nearby. You can volunteer, visit for meditation pratices and learn about the buddhism, nepali culture and can also go on a tour. There are five Buddhas statues at the gate overlooking the valley below, the low hanging clouds floating between the mountains, the feeling of really being on top of the world. The monastery is on one side of the statues and one can go in there to pay your respect and the view all around is what really makes it all worth it.
The Bouddhanath and Swayambhu Stupas are one of the most captivating of all the religious shrines in the city of Kathmandu and for good reason.
Some other monasteries in Nepal that comes highly recommended are Shechen Monastery, Tengboche, and Panboche monasteries both of which can be visited on your way to the Evert Base Camp and Lumbini the birthplace of Lord Buddha where meditation courses are run but it is also known for Maya Devi Temple, Bodhi Tree, and Lumbini Mayadevi Pond.
Travel tips to Nepal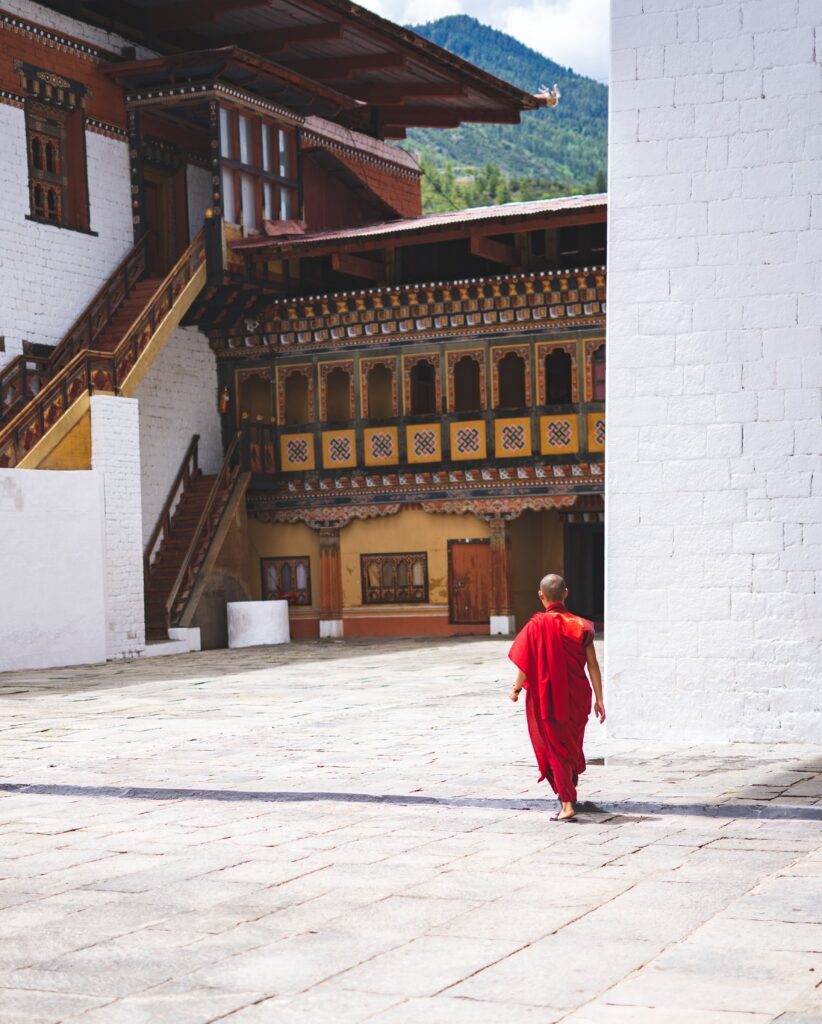 When is the best time to visit Nepal?
If you are visiting Nepal in Winter ie December to February, expect cold days. Nepal in Spring/Summer – March to May (is the second-best time to visit and trek; spring brings warm weather and spectacular rhododendron blooms)
Nepal in Monsoon (Rainy) – June to August (The monsoon rains (mostly at night) bring landslides, and clouds often obscure mountain views) low season hence things should be cheaper
Nepal in Autumn (Fall) – September to November (Clear skies and warm days make autumn the peak season)
How to spend Valentine's day in Nepal.
And if climbing Mount Everest is not your cup of tea, you can still see it with a classic Everest Helicopter ride. Click here for more info.
From Kathmandu: 1-hour Panoramic Everest Flight
Everest Base Camp: 3 Hour Helicopter Sightseeing Tour
From Kathmandu: Private Everest Base Camp Helicopter Tour
Most wanted Everest Base Camp Trek
Kathmandu: 14-Day Everest Base Camp Trek
Mount Everest: 15-Day Base Camp and Kalapathar Trek
Is it safe to visit Nepal?
After the massive earthquake in Nepal year 2015, many people were asking this question and they still are! Having born in Nepal, traveled, trekked and lived there myself, from my personal experience the simple and short answer is yes. It is safe to visit Nepal for males, females, all genders as well as non-binary travelers.
The general rule of thumb for traveling is to be applied though. Such as not walking alone in the dark alley at midnight, buying health insurance, not carrying all of your valuables while exploring, and to be conscious of your surroundings at all times. Besides that, nobody can predict when the next earthquake or natural disaster will happen. So, best to travel while you can.
What is the best way to travel from the airport to Airbnb/hostel/hotel?
I personally never have had any problem using the following service.
Where to stay in Nepal?
Solo travelers like myself will tell you that booking accommodation early works wonders. You can be certain where you will be sleeping and start planning your trip straight away.
I understand planning could be stressful especially when you have to think about not one but two, three, or more locations. So, if you are looking for the best place to stay in Nepal.
Want to save more money, read this travel resource.
Momo Cooking Class with a Home Chef: Nepal's Favorite
From Kathmandu: 3-Day Trek to Nagarkot via Chisapani
Kathmandu: 16-Day Kanchenjunga Base Camp Trek
Where to book cheap flights to Nepal?
Find the cheapest flights through most trusted sites such as Skyscanner or Momodo.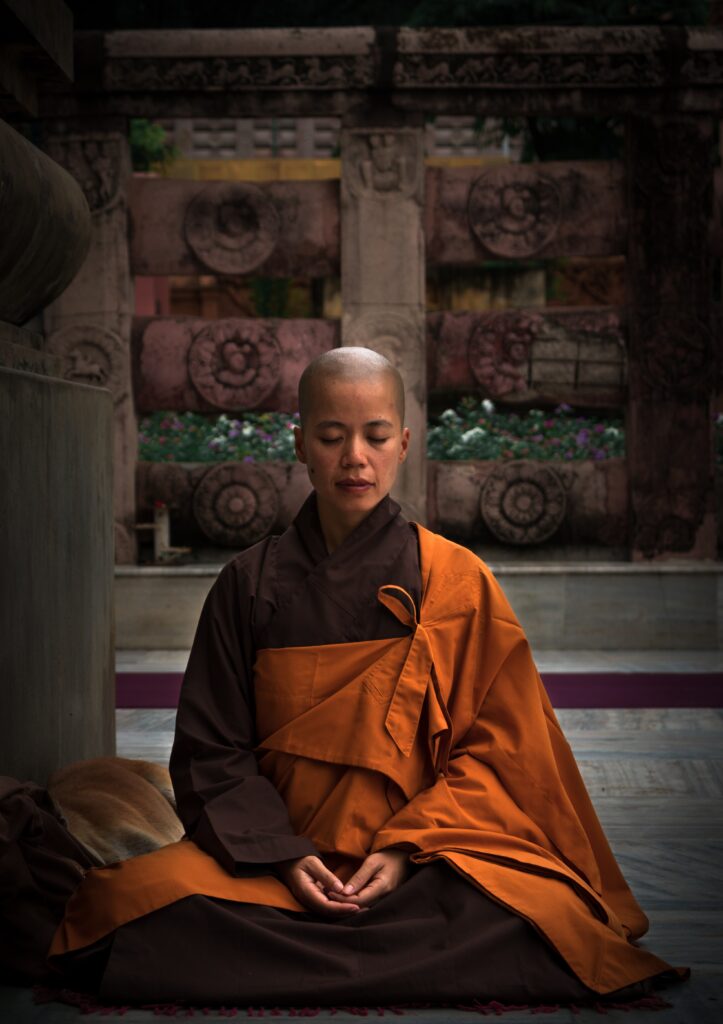 How to get to Nepal?
You can get to Nepal via Air or crossing different land borders checkpoints. There are regular flights that fly direct from Asia or domestic flights run regularly also and international flights that land in KTM. There is one international airport in Nepal which is in the capital city of Kathmandu (KTM). Recommend to check Skyscanner for cheap flights. Train option is only open to Nepali and Indians which run from Raxaul (India) and arrives in Sirsiya (Southern Nepal).
How to get around Nepal?
My recommendation is to walk around in a new place to get to know it better. You see so much more. That said, the best way to get around Nepal is by hiring or booking a tour. There is so much complexity with the language barrier, and lack of infrastructure say, you hired a car and it breaks down, it won't be surprising if that takes 3 days to get it fixed! With that said, you may find that some hotels in Kathmandu offer area shuttles, and the public transport covers the majority of the Kathmandu valley, but service is limited in other areas.
Alternatively, you can also hire ola cab, Meru cab, savaari taxi service to travel in and around Nepal, cost varying on the distance of course.
Few handy words
Hello – Namaste
How are you – K cha? (informal) , Tapailai Kasto cha? (formal), Sanchai (fine and well)
How much – Kati ho?
How many- Kati wota?
Food – Khana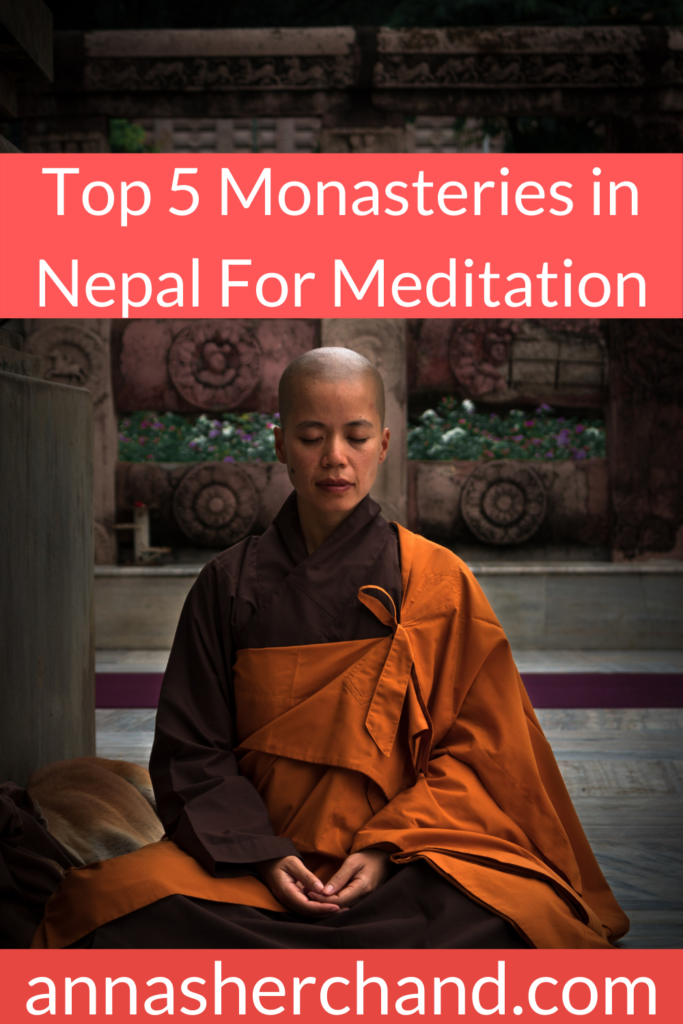 Let me know in the comments if you
Top 5 Monasteries In Nepal For Meditation