Looking for Perth solo itinerary? I got you! This straight-to-the-point travel guide will cover the highlights and fun things to do in Perth Australia. No matter where you stay in Perth, once you get to the Swan Bells, you are more or less in the heart of the city, and then all you have to do is choose which attractions you want to see first.
Perth was one of the first cities I visited in Australia and it has been one of my favorites ever since! This quiet but beautiful city is the capital of Western Australia, which boasts sandy beaches, the huge, riverside Kings Park, and Botanic Garden on Mount Eliza. More on that below.
Perth solo itinerary
1. Walk up to the Kings Park and Botanical Gardens
No Perth solo itinerary would be complete without a visit to Kings Park. Ideal place for a walk-through Rulers Park, set in the city's core. Greater than New York's Central Park, Kings Park awards fantastic perspectives on the Swan and Canning streams just as bushland trails and manicured gardens. It offers a wonderful array of natural bushland, manicured lawn areas, brilliant botanical gardens and much, much more. The birdlife is fantastic and the native plants a joy to see. On top of the hill, there is a great view overlooking Perth. It is a beautiful park with a memorial on one side and the Botanical gardens on the other.
It looked like there were plenty of sculptures around which you could use to map a route around the gardens. There is also a gift shop which sells lovely pieces by local artists, and a cafe with good food and coffee. Get a book or just stroll around this superb park for a picnic or exercise. You would probably need at least half a day to walk around. Just don't forget to wear good walking shoes.
2. Visit Swan Bells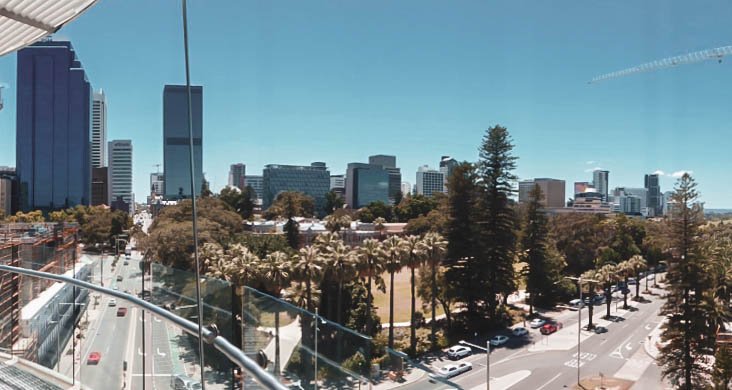 Swan Bells is one of Perth's iconic landmarks located in the heart of Barrack Square along the Swan River. Entry ticket is a bit pricey but the ringing of huge bells, locking a love lock and fantastic view from viewing area may encourage you to buy the ticket for a well-deserved entry.
It is the world's only bell tower built to allow close-up viewing of bell ringers in action. The tower combines history with modern architecture and offers panoramic views of the city and Swan River. You can also participate in an interactive demonstration. The park around Elizabeth Quay on your way to the Bell Tower is also an attraction on its own. Make sure you visit this place for a leisurely stroll along Swan River!
3. Watch the sunsets at the Fraser Avenue Lookout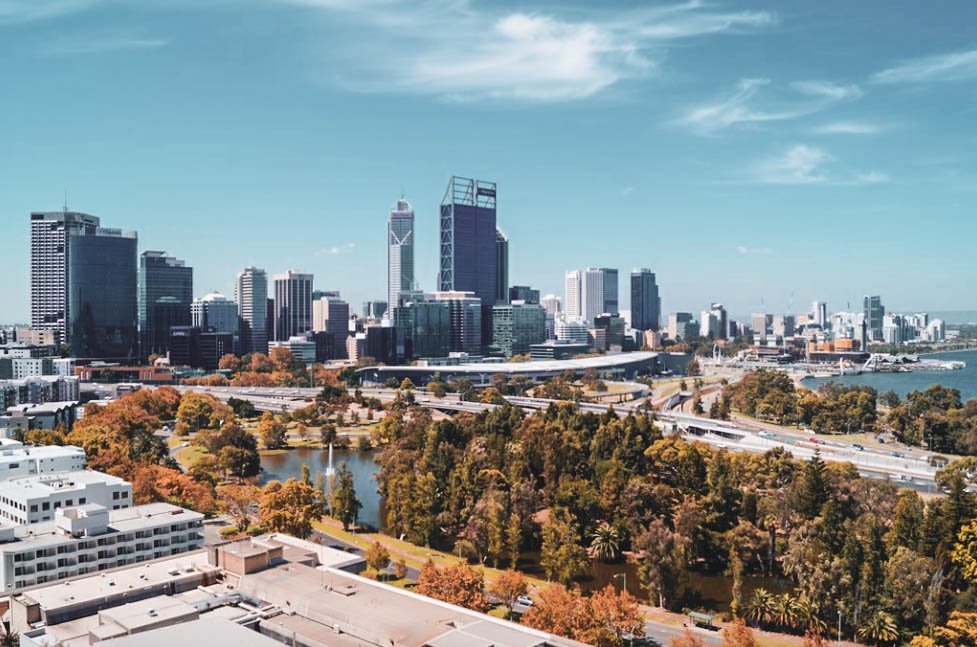 Fraser Avenue Lookout is on the edge of King's Park which is set high on a hill overlooking the Perth city center and the Swan River that flows alongside the city. You can visit Fraser avenue lookout before or after Kings Park as they are in the same area.
I recommend going there for sunset especially if there are some clouds as the rays of sun coming through would be just stunning to look at! Something worth mentioning is there are lots of photo opportunities here which is also why it made it to this Perth solo itinerary article. When coming back down the hill, check out some excellent restaurants as well.
4. Relax at the Fremantle Beach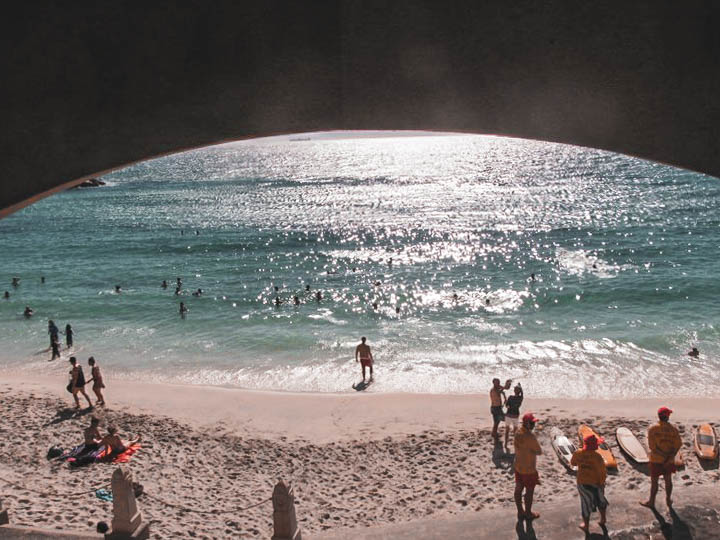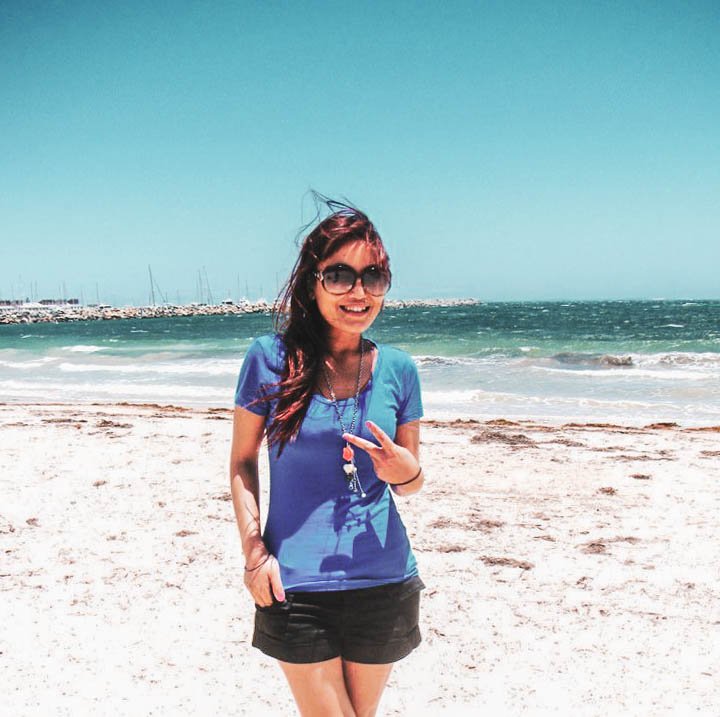 Fremantle is a beach suburb known for its mix of the legacy and the contemporary. If you are quick to look at the specialty lager scene, stop by Fremantle's renowned Little Creatures Brewery to taste a scope of pilsners and pale brews. There are several beaches in Fremantle. Such as Bathers Beach in Fremantle, Port Beach, River Beach and Leighton Beach in North Fremantle, and South Fremantle beach. I enjoyed the Soth Beach while I was there. It's such a dreamy little beach and so clean! It's heaven. Lovely white, soft sands, and crystal clear seawater that was nice and cool and refreshing. The beach was deserted until about 5 pm when families seemed to be coming down after school and work.
With the free CAT bus service from Fremantle station to just across the road from the south beach, it's so easy to get to. The buses run pretty regularly too so it's not something you need to stress over. Also, If you are a fan of Rock and roll music or AC/DC fan, you should visit the statue of the legendary lead singer Bon Scott in Fremantle Beach. It's an amazing and stunning place right in front of the Fremantle harbor. There are some nice and good restaurants in the area. Beautiful beaches to spend some hours, a must-visit in Perth.
5. Rottnest island
On the off chance that you would prefer to go through the day with the state's cutest animals, bounce on the ship to Rottnest Island. Rottnest Island is home to a state of quokkas, a little marsupial known for their agreeable nature. Snap a selfie with grinning quokkas, keeping a protected distance obviously, before investigating the island by bicycle or by walking. There are likewise many seashores, so you are certain to discover some inviting sand.
In case you are up for a rush, Rottnest Island likewise offers an adrenaline-siphoning experience. With Skydive Geronimo, you will take in Western Australia's amazing coastline and turquoise waters before taking off securely to the seashore at Rottnest. It is the lone island skydiving experience in the state, so you are certain to make an exceptional memory. After you have gotten back to Fremantle, snatch a new fried fish and French fry's supper at the Fishing Boat Harbor.
6. Admire the art at the Art Gallery of Western Australia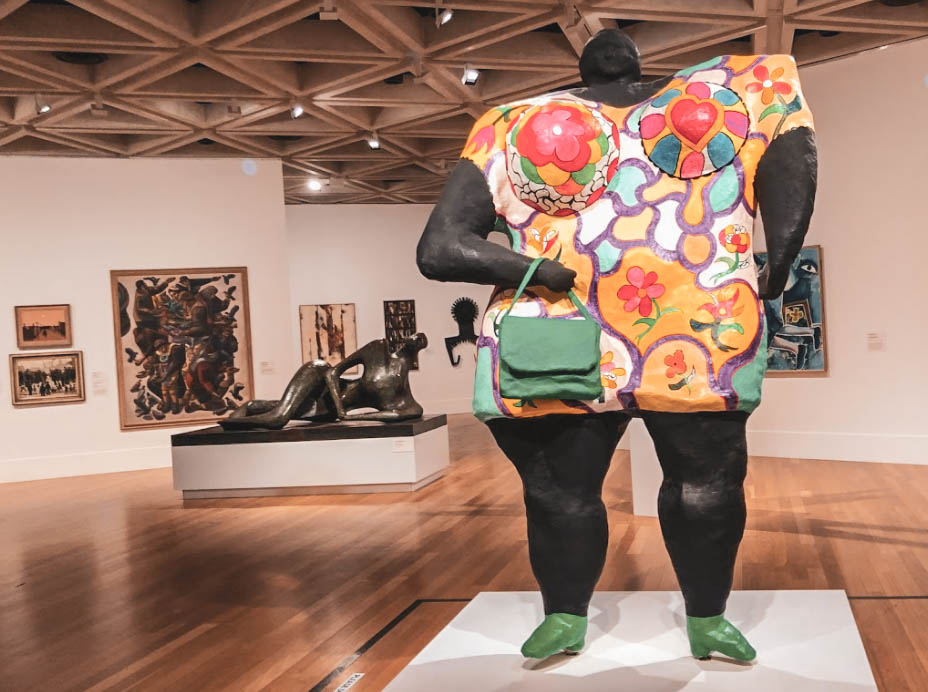 The Art Gallery of Western Australia has several floors which exhibit different collection from historical, classic, contemporary to modern art. Entrance is free except for the special exhibits. Watch out for the early closing hours though. I found something I didn't expect to like in here.
There's a great ambiance and the collections are very good. The aboriginal art is well represented and there are plenty of controversial pieces to make you think. Well worth a visit. I highly recommend this place for an artist, art lover, tourist, and anyone interested in seeing an art gallery in the heart of Perth.
7. Check out the history of gold at the Perth Mint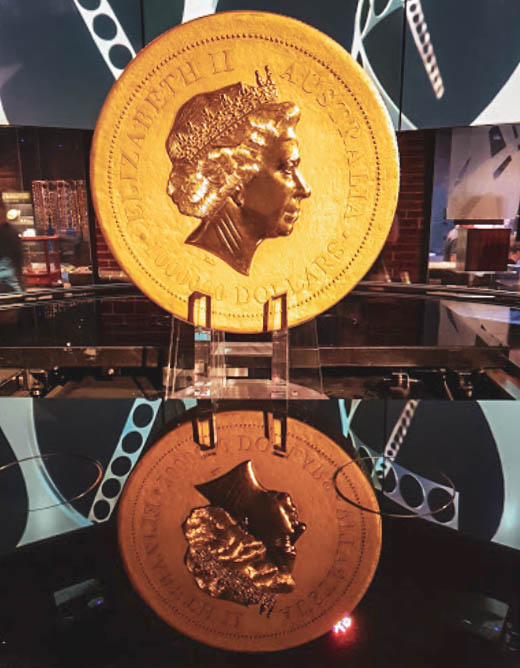 Perth Mint is the perfect place to visit if you have any interest in the history of gold. You also have the opportunity to see the largest gold coin in the world – weighing 1 ton and worth nearly $60 million today! It is the most valuable gold coin in the world which rotates on a solid plinth.
You also have the chance to see several "gold nuggets", carry 15kg real gold bar and watch the demonstration on how to make the gold bars. The mint also houses the second-largest gold nugget (25 Kg) currently in existence. The "Gold Pour" is very entertaining; from a safe distance, you watch a guy pour 99.99% molten gold from the furnace to form a 6Kg gold bar. Worth a visit when in Perth!
8. State Library of Western Australia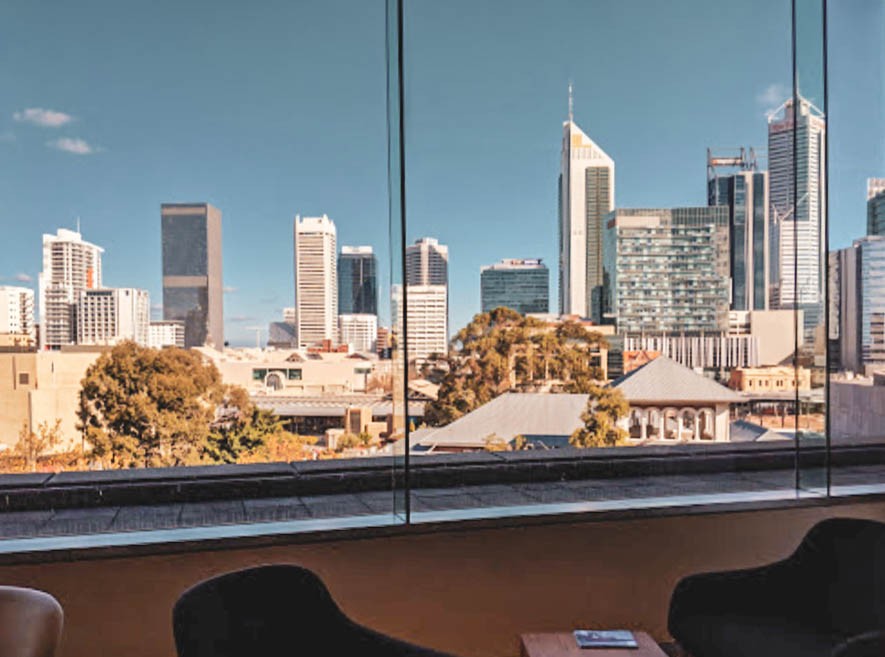 A well designed, open library which provides the public with everything they need in a library. it contains a cafeteria, bookshop, internet access, wireless access, work locations, meeting rooms, child play area, and, of course, lots of books, records, and resources.
The open design with plenty of light makes it easy to move around. This library is an excellent space to drop in for refreshment, a quiet place to read and or to meet a friend in a less than hurried space.
9. Stroll at the Stirling Garden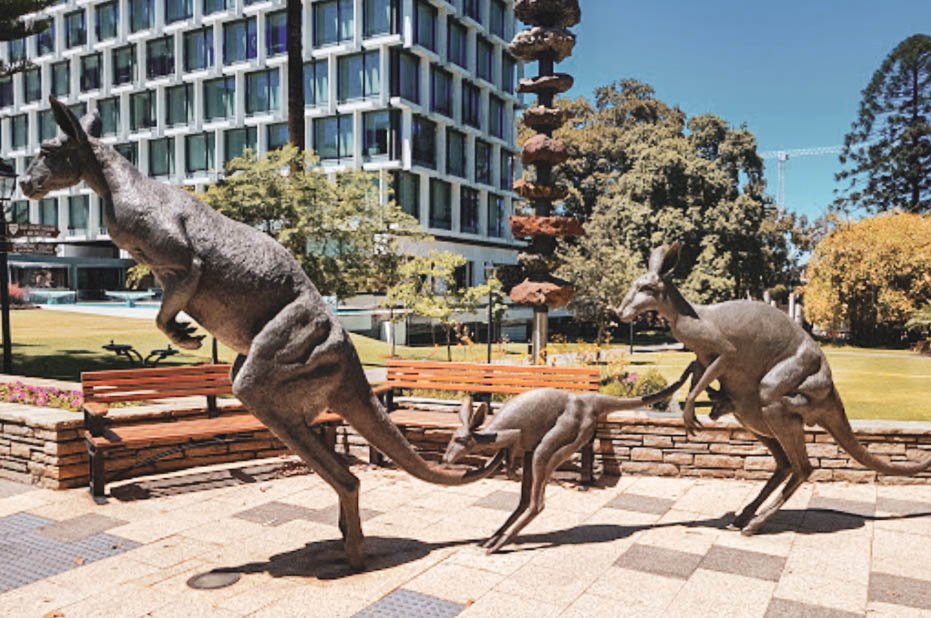 Stirling garden is located at the back of the Supreme Court, on the corner of St George's Terrace and Barrack Street. It is a fairly small garden but a nice chill place to unwind. Nicely maintained by City of Perth plenty of shade from trees, grassy areas to stretch out on, a good place to have morning tea or lunch away from the weekday crowds – even quieter on weekends. Perth is full of well maintained lovely public parks and I also recommend Hyde Park and Queens Park.
10. Visit the Heirisson Island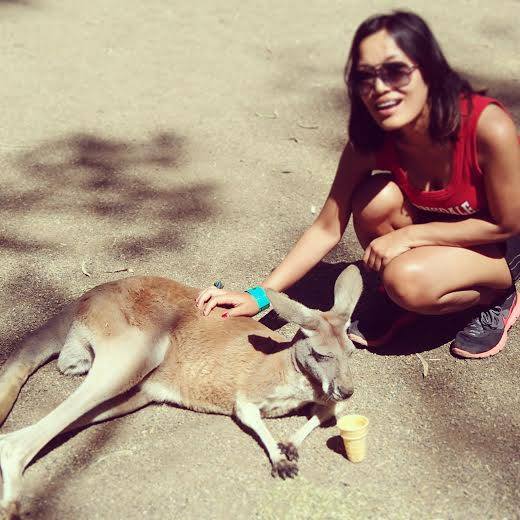 Heirisson Island is located in the Swan River, traversed by the Causeway. It is a refuge for wildlife. If you want to see the kangaroos, it's best to go at about 5.30 PM, so that you're walking around with the Kangaroo enclosure at dusk, which is when they appear from the bushes. Heirisson Island is a cozy island for picnics & taking a selfie with human-friendly kangaroos! If you are lucky, you can also see several birds. like great egrets, willy wagtails, and ravens. I made a day out of relaxing here and highly recommend it.
11. Go to Matilda Bay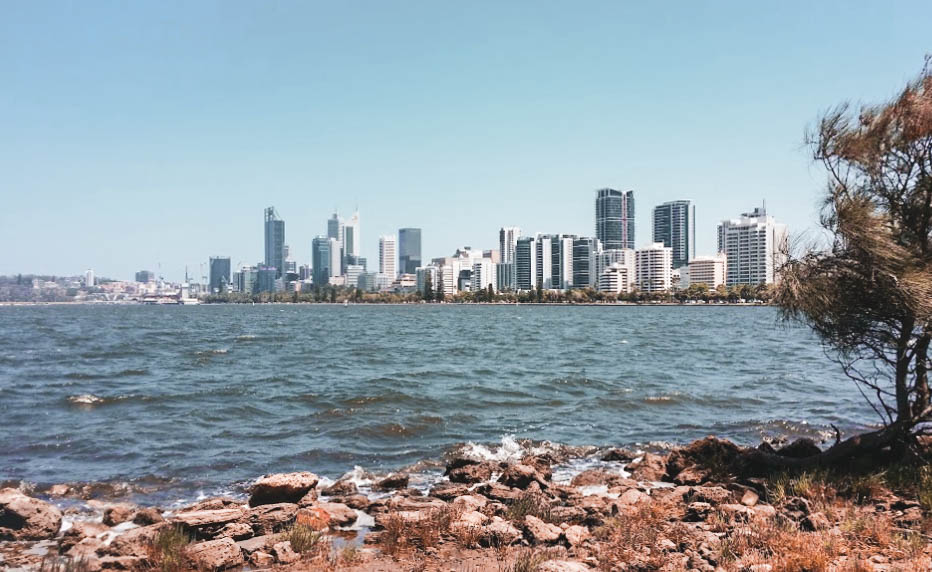 Last but not least, on this Perth solo itinerary I have included Matilda Bay which is surrounded by water, beautiful trees, and a perfect spot to spend a lazy afternoon with a book on the grass. The view of the city from here is beautiful and with the sunset even better. It is a natural bay on the Swan River adjacent the Crawley suburb and below Kings Park, you can also picnic, and watch yachts sailing on the water.
A short walk from the reserve you'll pass historic buildings, the University of Western Australia and the iconic Blue Boatshed. There are lots of wildlife to be seen from birds, fish, crabs and an occasional dolphin. Just a great spot to relax with the harbor view and the park.
12. Experience Margaret River
Toward the beginning of today, drive three hours south to Margaret Waterway, an area known for its heavenly surf and unfathomable wines. In transit, stretch your legs in Harvey, an enchanting modest community, and the home of the 'Enormous Orange,' which sits on the highest point of a 10-meter (33-foot) tower.
At point where you show up in Margaret Waterway, look into Margaret Stream YHA before halting by a couple of the 120 wineries around there.
If you would prefer to trade the wine for waves, hit the sand at one of the closes by surf seashores. The area is home to more than 75 breaks, yet you do not need to be a surfer to appreciate the wonderful bayous. At Hamelin Sound, you will discover turquoise water and white sand as well as agreeable stingrays that surface to shore. Different top choices incorporate Injidup Seashore, Meelup Cove, and Smiths Seashore.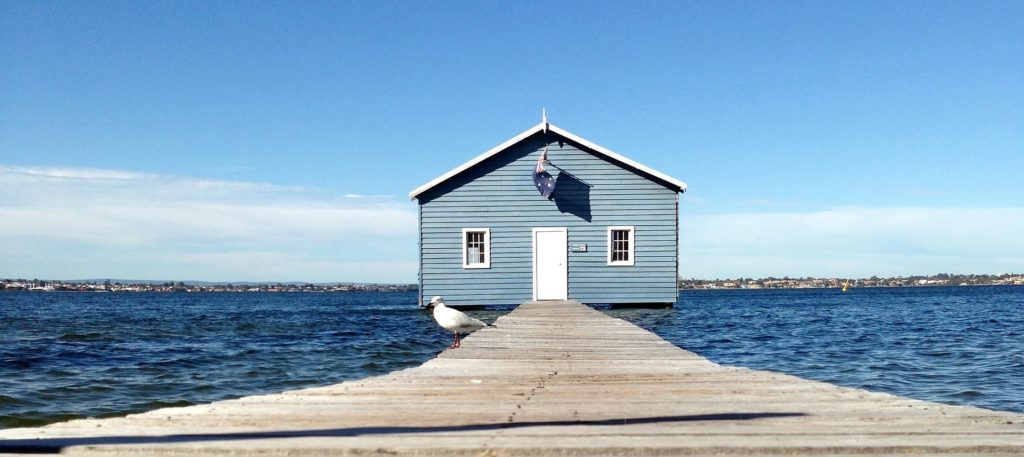 13. See Swan Valley
Another day trip from Perth could be to visit the well known Swan Valley. I mean your Perth solo itinerary wouldn't be complete without it. If you are not driving, consider some day trips in Swan valley below which should cover your transport plus pickup and drop off.
Meet and greet winemakers at Swan Valley Wine and Art Trail.
Play a modified version of golf in Supa Golf, which involves playing nine holes with larger clubs and balls.
Hand-feed kangaroos at Caversham Wildlife Park.
Savor the taste of Swan Valley's diverse food hubs and wineries.
Travel time from Perth: 30 minutes
14. Swim with Rockingham's Amicable Dolphins
Finally finish up your Perth travel on a high note! Head to Rockingham, around 45 minutes south of Perth, for a swim with inhabitant bottlenose dolphins.
Go through a day with the dolphins with Rockingham Wild Encounters. The Swim with Wild Dolphins Cruise permits you to join the creatures in the water with the assistance of an accomplished guide. You will have a snorkel and veil to ensure you do not miss any of the activities.
For one more untamed life experience, paddle out to the Shoal water Islands Marine Park to spot ocean lions and little penguins. Capricorn Sea kayaking offers a little gathering eco visit through Seal Island and Penguin Island. Stay the night in Rockingham, or head back to Fremantle for a night spent in a memorable jail.
FAQs,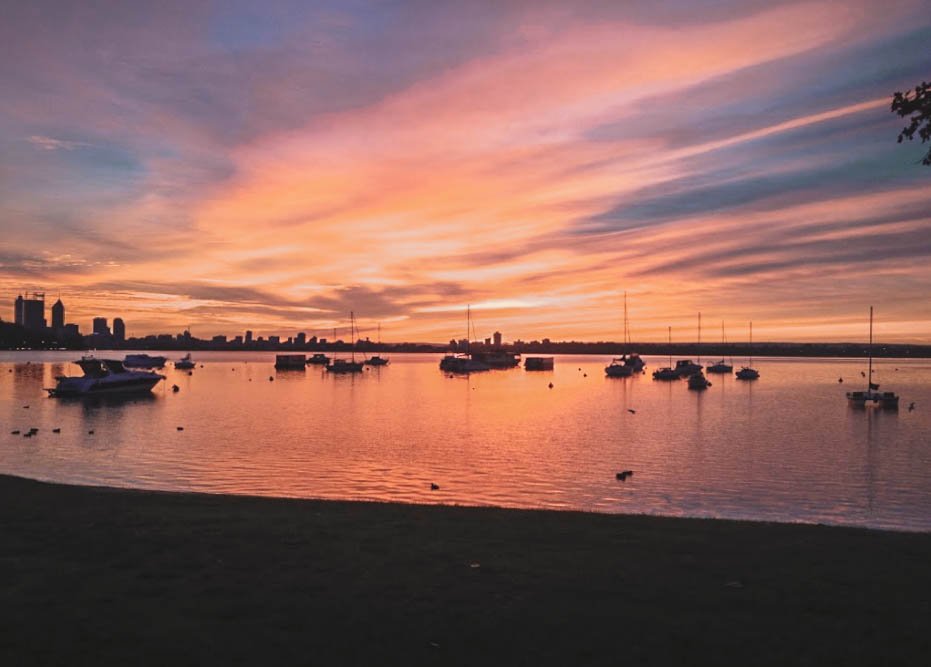 Where to stay in Perth?
If you need to book accommodations for your next travels, open a new Airbnb account with my link and use this $76 Airbnb discount for your first booking.
Alternatively, you can check hotel prices and book it through trusted Agoda, or Booking.com
For flights, I use and recommend the most trusted sites such as Skyscanner or Momodo.
Camera kits I used to take these photos:
Canon PowerShot G7 X Mark II Digital Camera
This has been my favorite Camera so far. I love how my pictures come out crisp and colorful. It also has a screen which is useful when vblogging. You can check out what I meant on my Instagram which is here.
Accessories For Canon GX7 Mark || Check it out here
This is the good old Go pro that I take with me everywhere. I recommend it because it is small, lightweight and waterproof. I have had made many memories with this trusted item and looking forward to more.
Accessories For Go Pro Hero 4 Check it out here
I have been using SanDisk since my first camera which was back in 2009. They build quality memory cards. I recommend getting at least two, just in case something happens to one of them.
Do you think it's a hassle of plugging your camera into your computer? This memory card reader will fit cards of all sizes and make an easy transfer to your computer. The reader supports all popular SD memory card formats, including SD™/SDHC™/SDXC™ memory cards, UHS-I SDHC/SDXC memory cards, and microSDHC™/microSDXC™ memory cards. It is also compatible with the latest UDMA 7-enabled CompactFlash cards.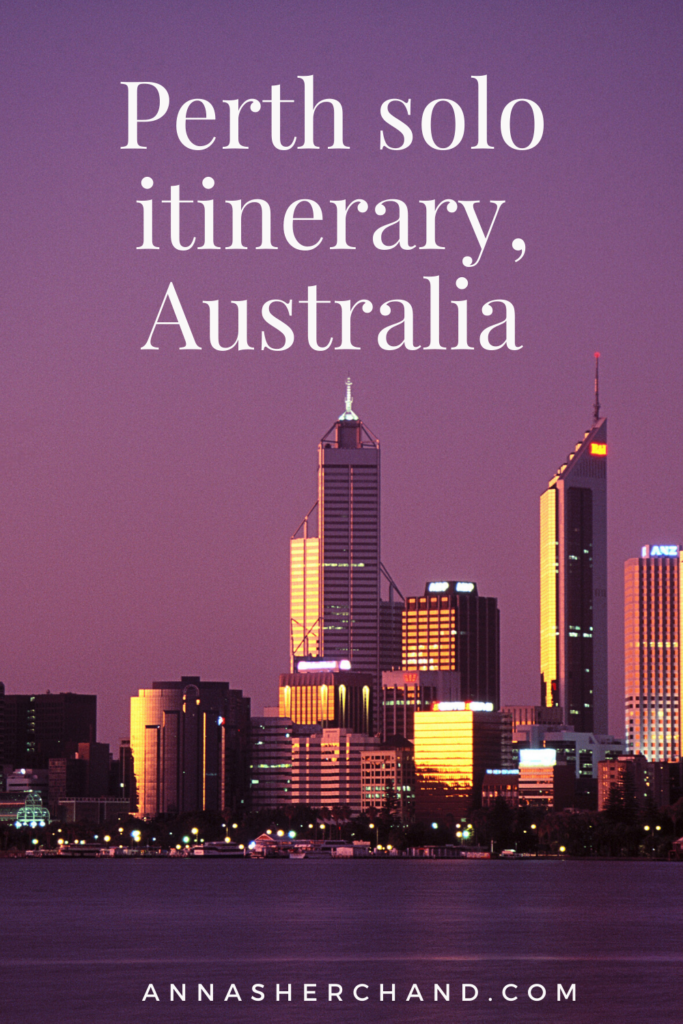 Let me know in the comments:
Perth solo itinerary for first timers