Keeping a pet in Singapore can be a stressful process, particularly when the city is bustling with people who have hectic lives and few places to rest and spend time with your pets. Human contact, whether at work or school, or just the never-ending flow of social responsibilities we face on a regular basis, can be quiet mentally and physically demanding. Then when you see your paws in between the hectic schedule and let the furballs take over; their big eyes and fluffy fur are sure to enchant and soothe even the most tired of hearts.
If you're looking to relax with your fur babes with a cuppa or a meal, look no further – because now there are many cats and dogs cafe in Singapore springing up all over to provide a relaxing and enjoyable environment for pet lovers. The following is a list of cat and dog cafes in Singapore that you may want to visit and I didn't put the operating hours because they could change at any time especially during 2020 and beyond. You are welcome to visit as much as you want to pet and feed cats and dogs, play with them, or just enjoy them while sipping a hot beverage.
Cats and Dogs Cafe in Singapore that are open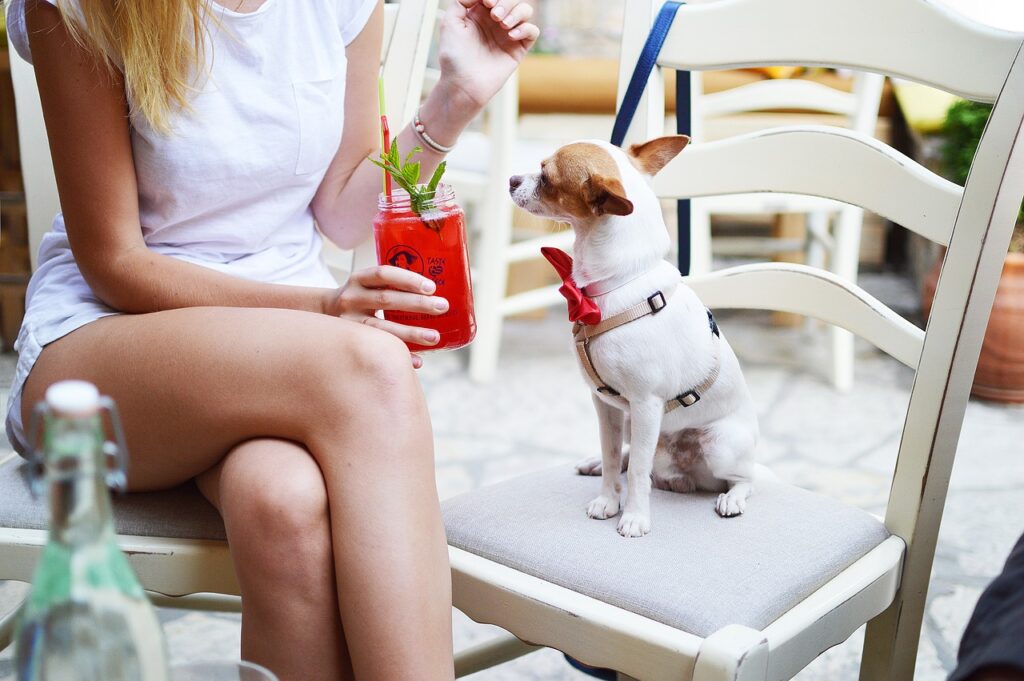 1. We Are The Furballs
This is the first dog-petting cafe in Singapore and is home to pups of small breeds like poodles and Pomeranians. The best time to visit is during lunch hour, where you can buy doggie treats for these cute pups; before handing them over, feel free to tease the intelligent furries with simple tasks like "sit" or "paw."
The comfortable vibe of this well-lit place is lovely for sips of specialty teas, even though they don't serve human food. On weekdays, admission is $10.90 per entry, with one beer, and on weekends, admission is $12.50 for the first 1.5 hours, plus $2.50 per hour after that.
Facebook: https://www.facebook.com/wearethefurballs
Address: 201 Victoria Street, #07-07 Bugis+ Singapore, Singapore 188067
Phone: +65 6509 1186
22 Most Instagram worthy places in Singapore
2. Wooftopia Pet Cafe
Wooftopia Pet Cafe is another pet friendly cafe located in the Bukit Timah Region that allows customers to dine with their pet dogs. This is an ideal playdate location for all furkids. The area is large enough for the dogs to run around and socialize with other pet animals while their owners can watch them while enjoying their food and beverages.
Instagram: Instagram.com/wooftopia.cafe/
Address: 200 Turf Club Road, #01-29, Singapore 287994
Phone: +65 6966 8818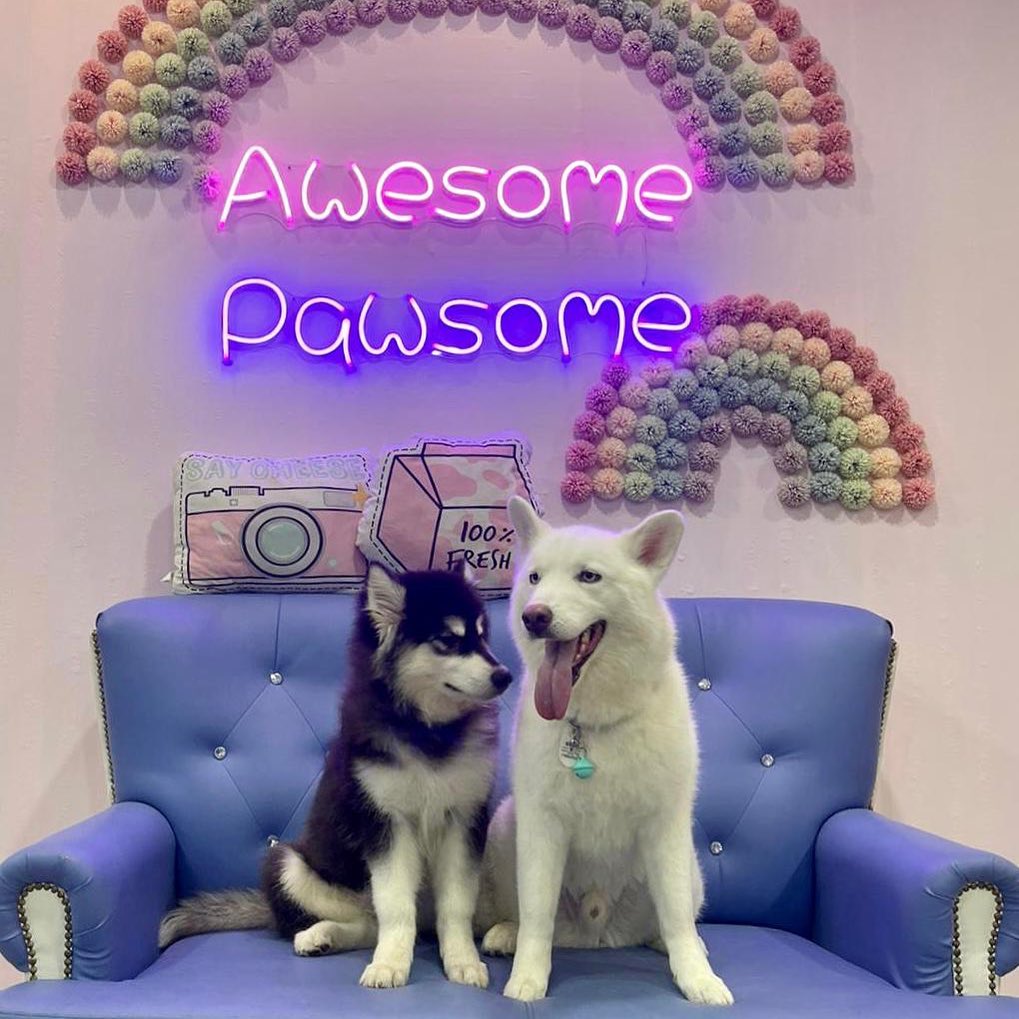 3. Sun Ray Cafe
Another dog-friendly cafe/restaurant in Singapore is Sun ray cafe. They offer very good food, great coffee, warm homey atmosphere – and your dog will love you. They have a menu for your furry friends too. Prices are very reasonable doggy dinners are about the same price as a canned meal, but freshly made with fresh ingredients. There is also a separate area for dogs to roam.
https://www.instagram.com/sun_ray_cafe/
Address: 79 Brighton Cres, Singapore 559218
Phone: +65 8909 8458
4. Menage Cafe
Menage Cafe is a large and airy dog cafe that serves western fusion cuisine. It's the ideal place to hang out with your dog on any given day, thanks to the natural sunshine streaming in from their full-length glass windows. Treat yourself and your dog to a delicious meal at this cozy enclave in Sin Ming Plaza; the caring people at Menage Cafe have created a menu for both dogs and humans.
You will enjoy delicious western meals like their Signature Fish and Chips and Spicy Crabmeat Linguine while dog petting and watching your dogs eat their own unique dog food.
Facebook: https://www.facebook.com/MenageCafeSG/
Address: 6 Sin Ming Rd, Sin Ming Plaza. #01-01/02, Singapore 575585
Phone: +65 9669 8372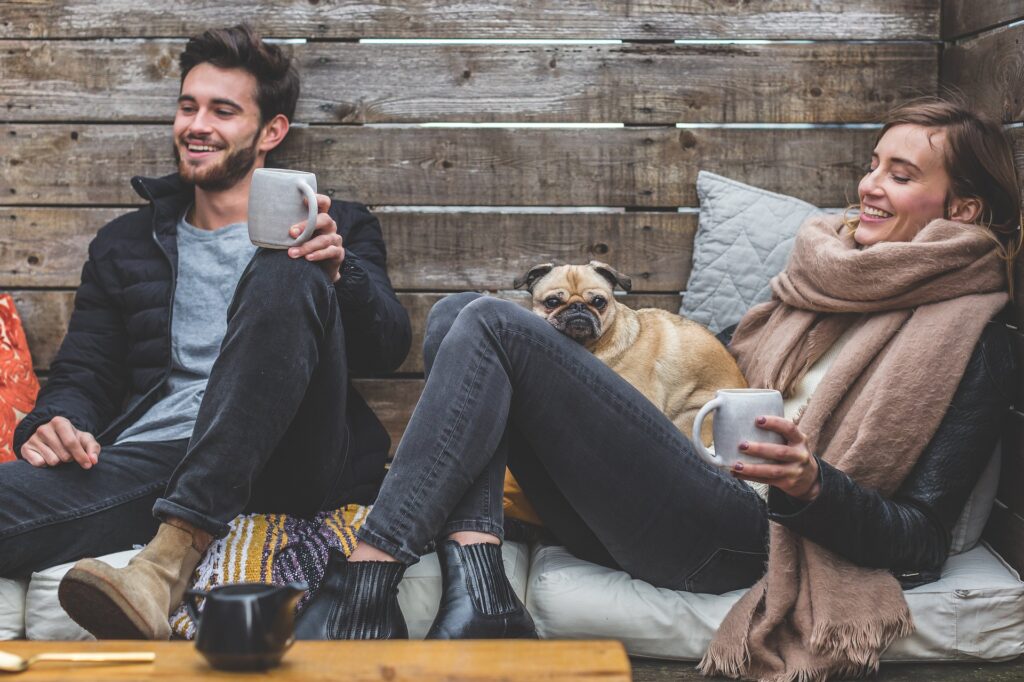 5. Ulu Ulu Pet Cafe (closed -2021)
If you are looking for a relaxed ambiance for both yourself and your furry friend. Ulu ulu pet cafe could be for you. It is located in the rustic and tranquil enclave of Kranji, a great space to escape the crowded and busy city life. It is built to provide a holistic experience to dogs and dog lovers.
Facebook: Ulu Ulu Pet Cafe
Address: D'Kranji Resort, 10 Neo Tiew Lane 2, Singapore 718813
Phone: +65 8208 2651
6. Pasta J
This place is not a cafe but a pasta joint. The reason I have included it on this list of dogs cafe in Singapore is simply because they allow pets. Pasta J serves western cuisines such as pasta dishes and steak. Although they do not offer food for dogs, your pet can enjoy the cozy ambiance and meet new friends.
Facebook: Pasta J
Address: 205 Upper Thomson Road Singapore 574345
Phone:+65 9004 1800
Cat cafes in Singapore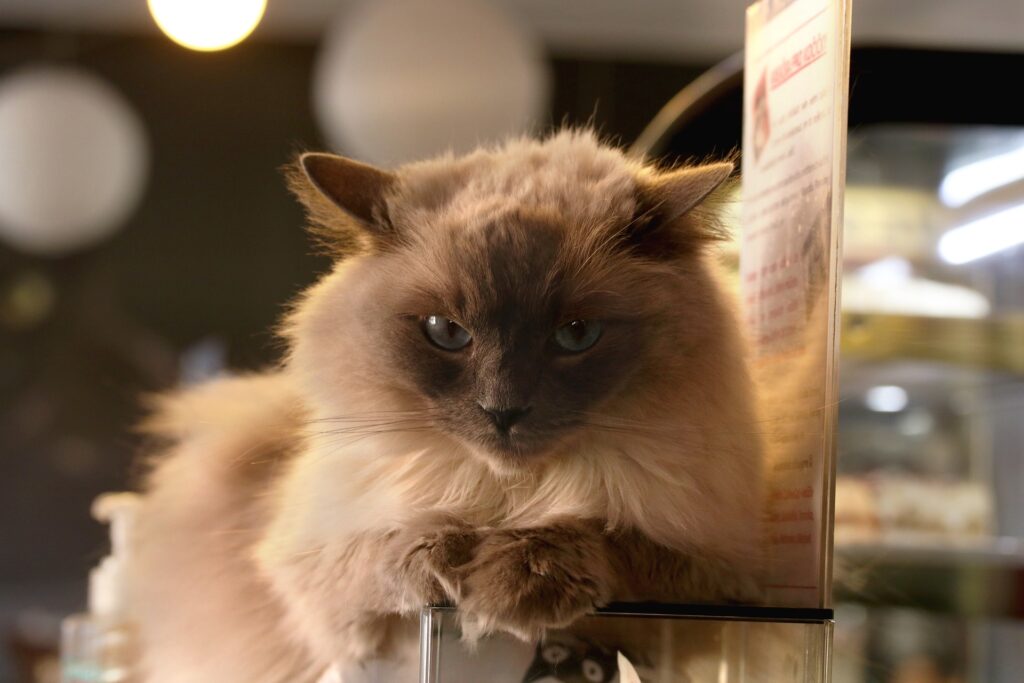 1. Cat Cafe Neko No Niwa
Neko No Niwa is the original and first cat café in Singapore. Opened in 2013, this adorable shophouse in Boat Quay is the proud owner of a group of 13 kittens rescued by Neko No Niwa's owners, Sam, and Sue Lynn.
Animal lovers would be able to see and play with various cat breeds at Neko No Niwa, which means "Cat Garden" in Japanese. Animal owners without their own pets are welcome to visit the cat café and play with the café's private kittens, as well as enjoy cookies, fruit smoothies, desserts, and ice cream sandwiches from The Ice Cream Cookie & Co. Children must be 7 years old or older to see Neko No Niwa, and they must be watched when they are in the presence of the cats.
Website: www.catcafe.com.sg
Address: 54A Boat Quay Level 2, Singapore 049843
Phone: +65 6536 5319
2. The Cat Cafe
If the name is any indication, the cats take center stage here. Climb the flight of stairs right next to Bugis Street's buzzing shopping hive, and you'll find yourself in a cozy, well-lit room with purring kitties. The cats here, whether feral or rescued, now have a healthy and tidy home to call their own.
Introductions to the fuzzy friends here are strewn around the walls, along with advice on how to better form bonds with that particular kitty. Aside from cute kittens, this tranquil spot offers freshly prepared desserts including pastries and other light treats, as well as a hot cup of tea or coffee. It's also a perfect way to mingle with cats on a budget; it's Singapore's first cat cafe with no time limit. You can spend as much time as you like with the adorable kittens for $15, and the one-time admission price includes a free beverage.
Website: http://thecatcafe.sg/
Address: 241B Victoria St, Singapore 188030
Phone: +65 6338 6815
3. Meomi Cat Cafe
Meomi Cat Cafe, located just a short walk from The Cat Cafe, is home to seven cute felines of lesser-known breeds in Singapore. The cozy area is the smallest and allows you to get up close and personal with each and every cat in the room. The team, who are constantly on call and fellow pet lovers who will happily tell you all about their favorite feline, are just as sweet.
Miami Pet Café is a small establishment, but it is warm and inviting, with cozy seating and cat-themed memorabilia to keep patrons occupied for hours. Badges, mugs, and stickers are among the cat-related products. Meomi also has its own private cat range, which includes rare breeds.
Children must be 4 years old to enter, and they must be watched at all times. The first half-hour is $13 (includes a free juice or tea) and the second half-hour is $5.
Facebook: www.facebook.com/pg/meomicatcafe
Address: 668 North Bridge Road, Singapore
Phone: +65 6296 0339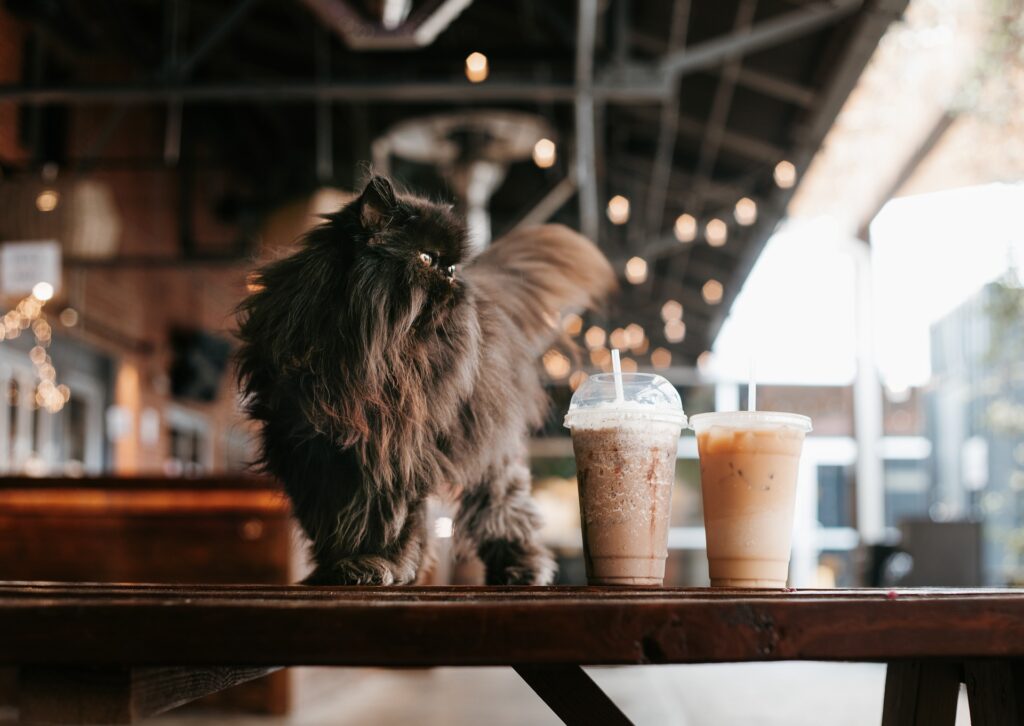 4. Cats' Safari
Last but not least, on this cats and dogs cafe in Singapore list is Cat's safari. It is a sanctuary for 30 cats that also works as a Cat Therapy for the public. It especially does wonders for children with special needs. Regardless, the admission fee used to be $5 for adults and $3 for students but now, $10 per hour by appointments only and they give you a pair of socks with it! Expect to meet various kinds of cat breeds here from Miso who is bengal breed to Merger a munchkin.
Facebook: https://www.facebook.com/catssafari/
Address: 110 Turf Club Road (Sunny Heights) Bukit Timah
Phone: 6314 9363
PS keep in mind that these cafes have varying age limits and hourly rates. In cat cafes, children under the age of 12 or 14 must be accompanied by an adult, and children under the age of 4 to 7 are not permitted.
Benefits of Pet Therapy
I would like to close by highlighting some benefits of pet therapy and why so many people are crazy about it these days. As many are facing anxiety this past year with the cvirus; everyone can use a little therapy for their mental well-being.
There are various benefits of pet therapy which is why we should never belittle the impact of spending time with our fur friends! Below are some mental benefits of pet therapy you can take advantage of:
It provides comfort
decreases anxiety
makes you less lonely
helps with mild depression
decreases feelings of isolation
releases endorphins that help calm you down
It can even help lower blood pressure and help with physical pain
There's no rush to leave whilst you're in these cats and dogs cafe in Singapore, so order cake while stroking dogs and cats. You can even have an impromptu photoshoot with your new friends and you'll come home with a smiling face and pictures to ooh and ahh about.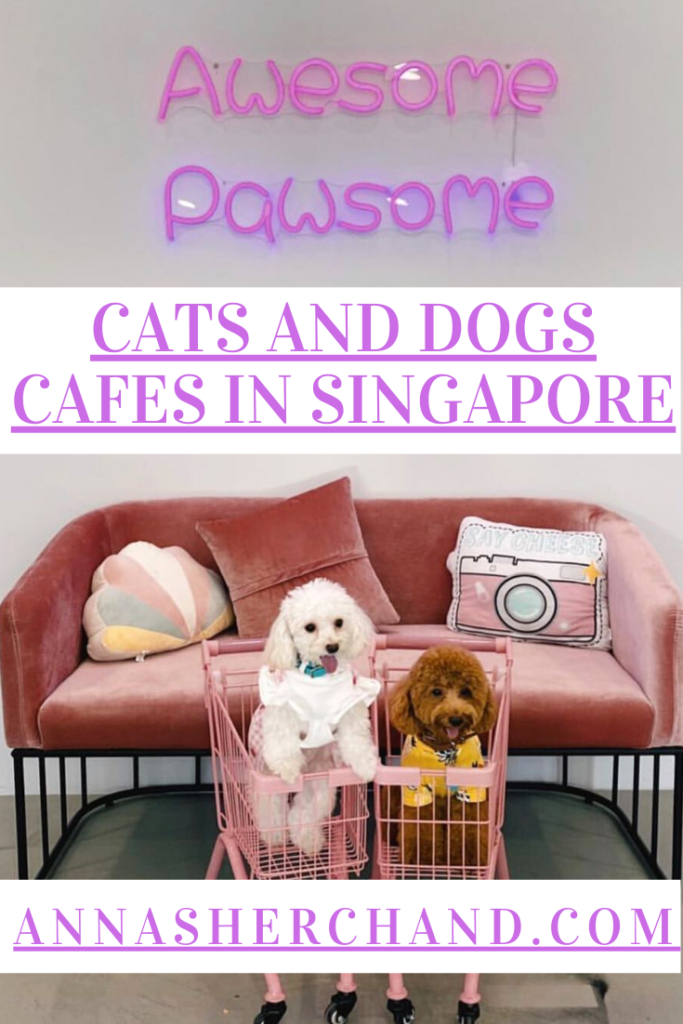 Let me know in the comments:
Cats and Dogs cafe in Singapore 2021