Looking for 2 days in Vienna itinerary? I got you! Vienna is the capital city of Austria which is nothing short of beautiful and glamorous. The city hosts a lot of heritage sites and is regarded as the wine capital because Vienna is the only capital city in the world to produce significant quantities of wine within its city limits! If you like a modern feel meshed with historical bargains, then this is the city you must visit. The city is highly cultured and will leave you feeling more in touch with your kindred spirit.
2 days in Vienna travel guide
In Vienna, most people speak German, but you will find a few English Native Speakers around the city. You can learn a phrase or two in German just to receive warmth from the locals. The city is regarded as the most peaceful country globally. Therefore, ladies do not need to worry while touring this great city. There is a very minimal crime rate; it is hardly ever a topic of discussion. That said, let's start this 2 days in Vienna itinerary with some travel tips.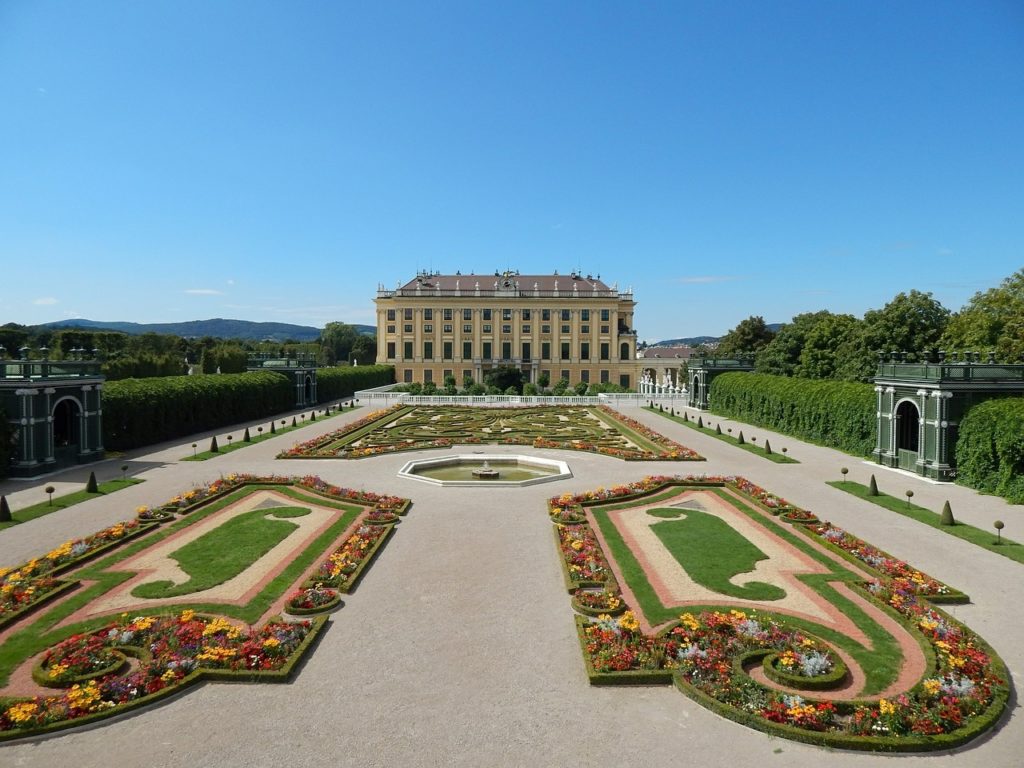 How to get to Vienna?
The best way to get to Vienna is by train or flight. The capital is very well connected and fosters easy transportation to and from the city. Many people prefer traveling to Vienna by train, especially if they are from Europe. The train services are very reliable and efficient.
By Air
If you are traveling from the U.S, then a direct flight is an excellent option for you. There are only five cities that have this ability; most cities will require you to connect. You can use the Austrian or the United flights.
If you are coming from Canada, you can use flights from Montreal and Toronto.
When it comes to Australia, there are no direct flights. The leading airlines that go to Vienna are Emirates and Qantas.
When in Europe you will have varied options that cater to transport. There are direct flights from major airports in the U.K. There are many low-cost airlines from EasyJet, Ryanair, and Jet2.
By Train
The central railway station of the capital is Wien Hauptbahnhof which is the most connected internationally. It is convenient to use and can be accessed from Budapest, Prague, and Bratislava. The city's excellent transport system will get you around quickly.
By Bus
They are a lot cheaper compare to trains or flights. It will take more hours to arrive at your destination but the bus stations are easily accessible.
How many days in Vienna?
Although you could spend weeks and months in this pretty city if you are under a time constraint I recommend 2 days as a minimum. That way, at least one day in Vienna you can explore the main attractions and on the second day perhaps consider one of the day trips from Vienna. (more on that below)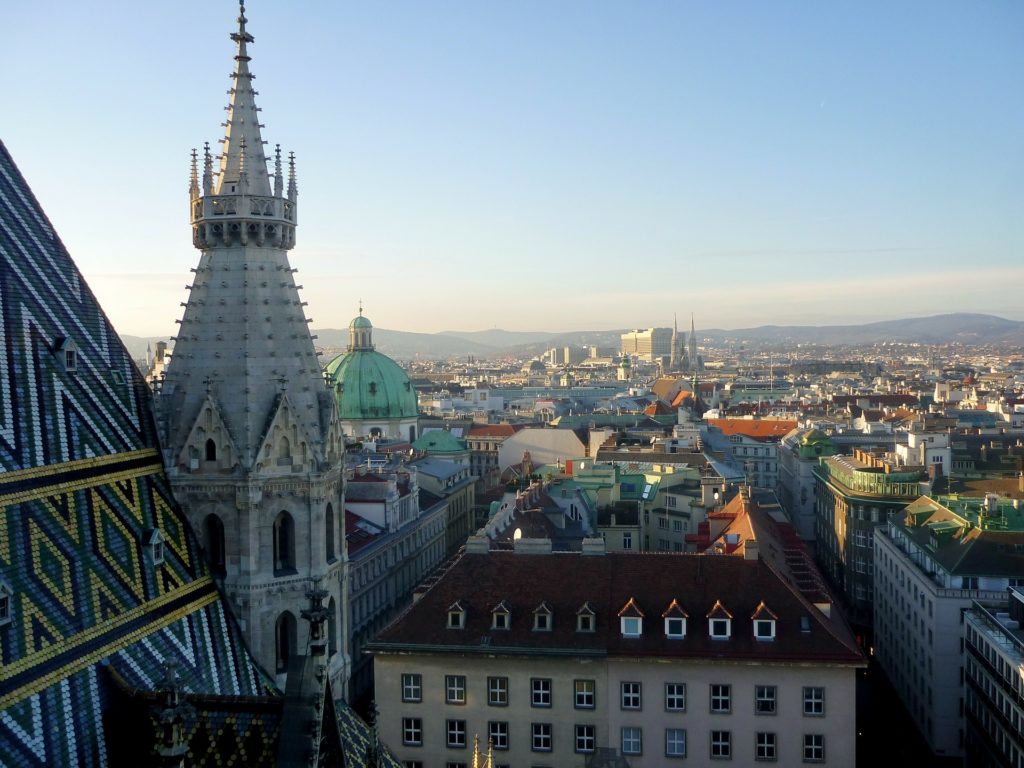 Where to stay in Vienna?
Hotels or hostels the best area to stay in the old town are the Innere Stadt, around Stephansplatz, the city center, or some of the best neighborhoods in Vienna. Such as MuseumsQuartier, Donaukanal, Mariahilf and Neubau, Prater, and Praterstern or Donau & Donauinsel. Don't forget to read the recent reviews and pictures.
When is the best time to visit Vienna?
The best time to travel to Vienna is either the Spring or Autumn (April to May and September to October respectively). The city has excellent weather, and it is not as crowded as it would be in the summer which falls between June and August.
Do you need a visa to travel to Vienna?
If you have an Australian passport, you do not need to apply for a visa to visit the Schengen countries for a maximum of 90 days in any 180-day period. The 90 days can be used either for one long stay or several shorter stays. Hence, you can stay up to 90 days without Visa in Austria if you have an Aussie passport.
If you are from another country please check with the Austria Embassy or consulate for your visa requirements.
Travel Hack
As a solo traveler, this is the best trip you will ever take as it is easier to navigate the city. The city is made for walking- the narrow streets are very endearing. Vienna is not the cheapest city in the world, but it has the best attractions. Get the Vienna Pass which will assist you in getting around easily and you can choose the number of days you need the pass for. It will give you free entry to the most popular sites. The convenience will save you time and money also.
Alternatively, get the Vienna city card to get around Vienna. You can enjoy Vienna at your own pace and explore the city with included public transportation and a 1-day Hop-On/Hop-Off Big Bus tour. Experience an interesting city tour and countless discounts at popular and famous leisure facilities and restaurants.
Day one of two days in Vienna Itinerary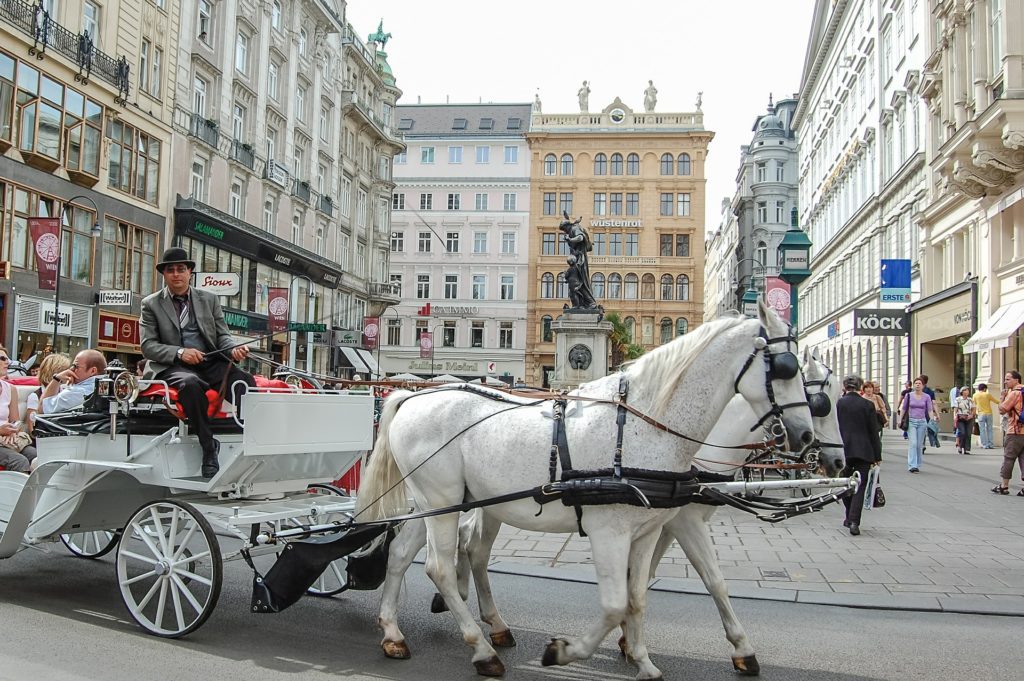 This day is meant for enjoying the rich culture of the city. We get to explore the most exquisite details of the capital.
The Walking Tour
Nothing captures the beauty of an area more than a short stroll around the city. There is the Welcome Vienna walking tour that will keep you entertained and bewildered. There are many other walking tours available as well.
Just remember to tip the guide at the end of the stroll. No matter which tour you join, some of the highlights that you must see are the Vienna State Opera house, Spanish riding school, Welt museum, giant Ferris wheel, natural history museum, Belvedere Palace, Schonbrunn Palace, and others. You can also ask for local tips from the guides.
The Magic Vienna History Tour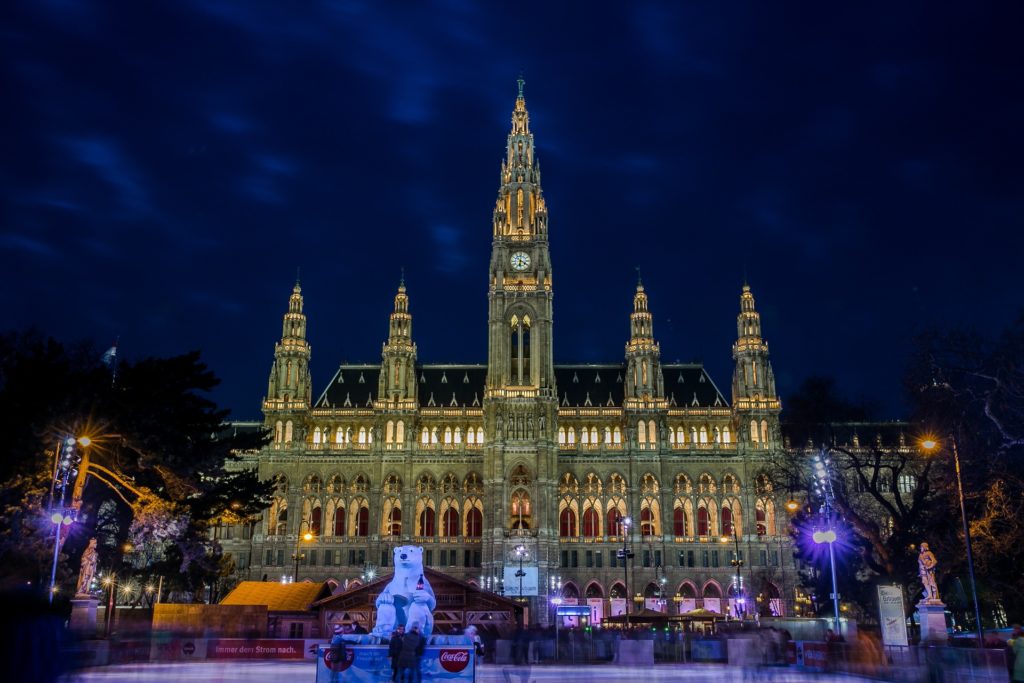 The historic center of Vienna was added to the Unesco World Heritage list in 2017. This is one of the most toured places in Vienna. It is bound to get flooded with tourists, buying a ticket in advance is recommended. The tour is concise, and lasts about 2 hours, but it is very insightful. There are 5D cinemas and animated mannequins that mimic historical celebrities plus many more surprises. Time Travel Vienna is also recommended for some local history education.
Reality Museum
This is not as old as most museums you may know, but it is definitely worth the time. You will be required to download an app for the eccentricities. The 3D pictures are mind-blowing, and you can record your own videos through the app.
Lunch In Vienna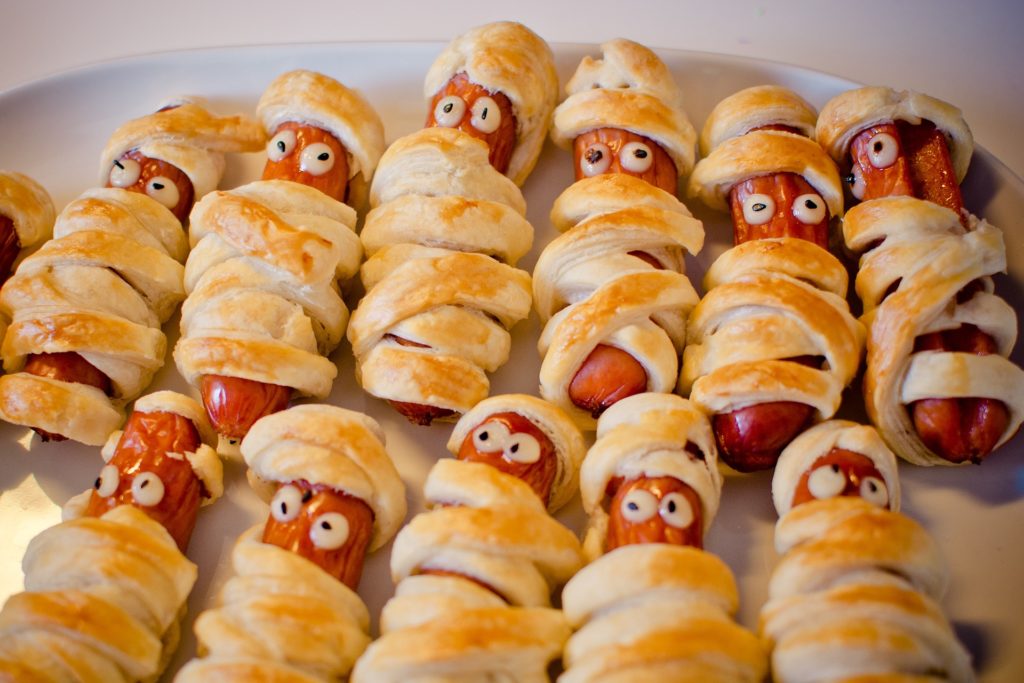 The best part of Vienna is the accessibility to great food. So on this Vienna 2-day itinerary, you must visit and dine the Australian food. There are many restaurants and cafes in the capital. There are all types of foods, as well as many culinary Viennese dishes. There is Schnitzelsemmel, Leberkäse, Griessnockerlsuppe, Frittatensuppe and much more.
Austrian Library
This is one of the best Baroque libraries in Europe. The library is not popular with books as it is with architecture. There are endless creative paintings and decorations throughout the building.
Hofburg Palace
As you exit the library, you will walk right into the palace. Currently, it serves as the office and home of the president of Austria. You will find exotic pieces here from the Sisi Museum, Imperial Apartments, and The Silver Collection.
The State Opera House
You cannot go to Vienna without seeing the magnificent Opera. The décor and the vastness of the area are simply ecstatic. You can easily get lost in the intricacies, make sure you mark your seat with a scarf. This is a great way to conclude day one in Vienna.
Day 2 of 2 days in Vienna Itinerary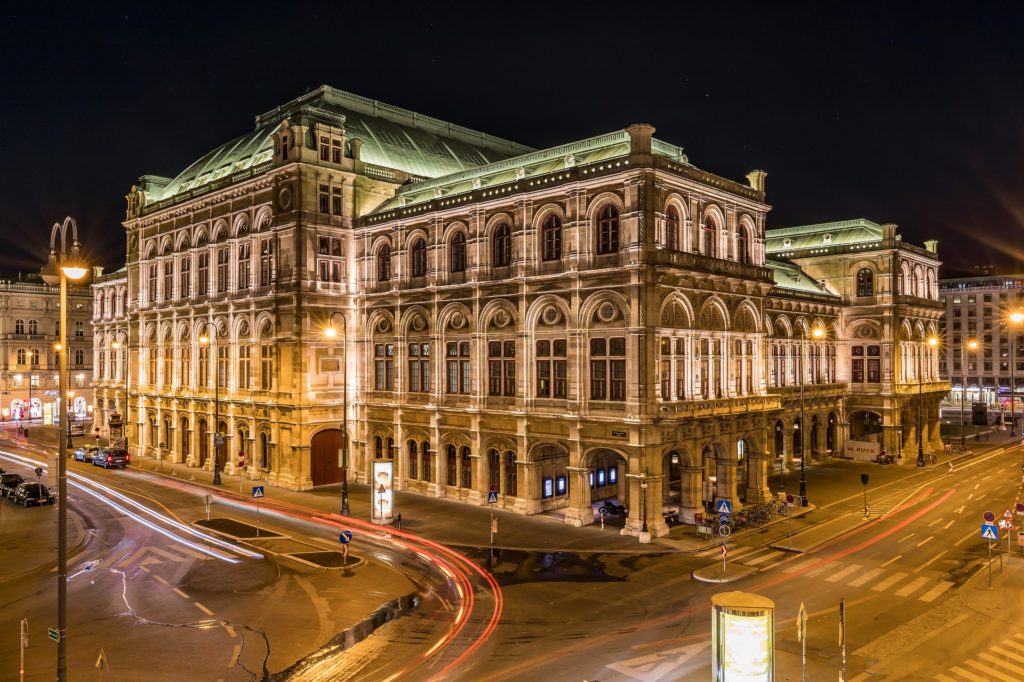 Vienna House of Music
On this second-day itinerary, you can start exploring Vienna from the Vienna house of music. Vienna is the classical music capital of the globe, which makes it a perfect place to begin the day. There is a lot of information regarding Vienna's musical history. There is a floor that acts as a cenosphere, and it absorbs and reflects very mind-blowing noise.
Ethnographic Museum
Weltmuseum, which translates to the World Museum, is one of the best sites in Vienna. It has information on how people used to live in the past. It has 14 different galleries on the second floor showcasing different parts of the world.
Lunch at Naschmarkt Area
This is just a few minutes' walks from Weltmuseum. It has over 100 stands of food and can get crowded. If you are hungry, this is where you should go. The food is affordable, and there is variety.
Vienna Museum of Applied Arts
If you like designs, then consider passing by here. The Museum's intricate designs are a significant highlight of the trip. You will find The Asian Collection, Viennese Style Art Nouveau, the Baroque, Rococo, and Classicism Rooms. It is truly the adventure of a lifetime.
Evening city river cruise
After a long day, you will want to unwind on this river cruise. The city is punctuated with beautiful starry lights that will help you relax. There are many options for cruising all at a different rates.
Day trip in Vienna
If you feel like you want to explore a bit outside the hustle and bustle of the city, here are the day trips I recommend that are perfect for Vienna in two days. Such as a day trip to Prague, Bratislava, Budapest, Lainzer Wildlife Park, Melk Abbey, Klosterneuburg Abbey, Danube Valley, or The Roman Town of Carnuntum.
I hope this 2 days in Vienna itinerary gave you an idea and insight into what to do in Vienna in 2 days and also how to do it!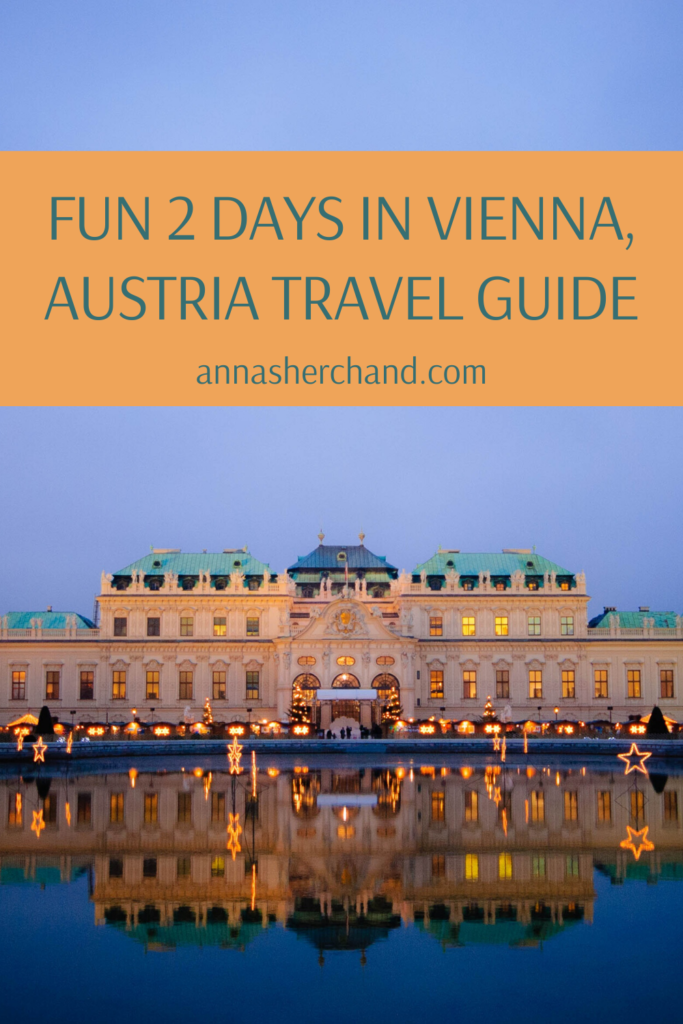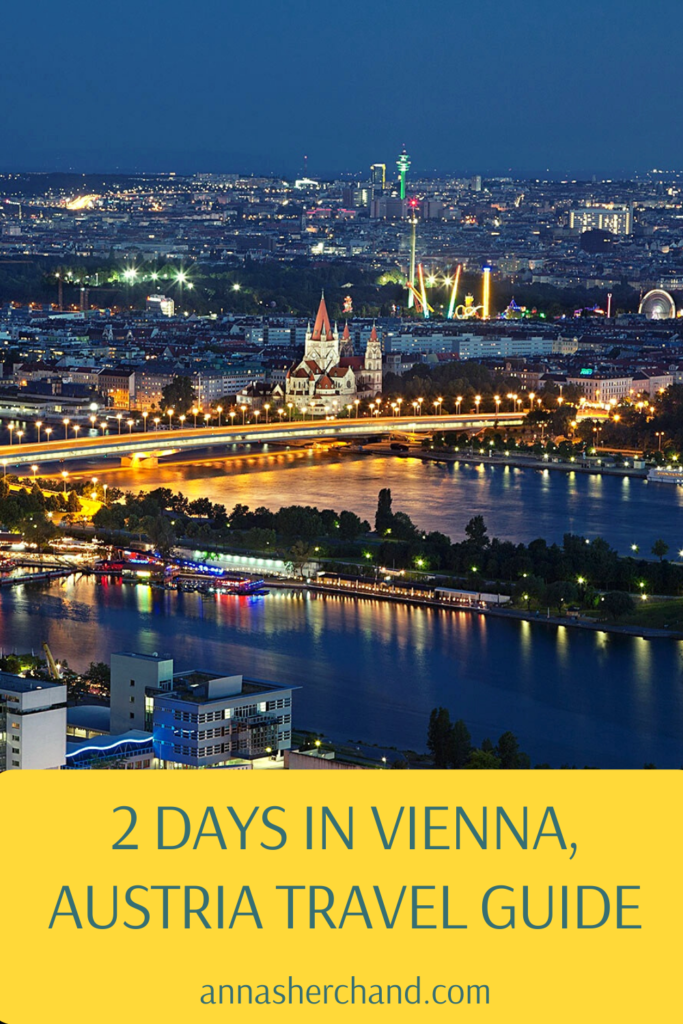 Let me know in the comments:
If you have any questions about the 2 days in Vienna travel guide
One day in Luxembourg
Day trip from Zurich to Liechtenstein
Fiji solo travel guide
Australia east coast must-see
Master Sydney travel guide
Solo travel guide to Brisbane
Exploring Adelaide the best way is a must-read
Important travel tips for Uluru trip
Melbourne travel guide for first timers is here.
Melbourne day trips in winter
Day Hikes in Melbourne
Weekend getaway? Check out things to do in Ballarat
Perth solo itinerary
Top 5 must do in Darwin, Australia
How to go from Dublin to Howth
Read a recent day trip to Zaanse Schans from Amsterdam
How about a solo itinerary to Canberra– Australia's capital city?
Going to Vietnam after Australia? Check out the 7 days Hanoi travel guide.
Check hotel prices and book it through trusted Agoda, or Booking.com
I have detailed travel resources right here. Save money, learn what and how.
If you like this article, follow my adventures on Instagram, Facebook, YouTube, Twitter, and Pinterest, but most importantly sign up to my e-mail list to keep up with updates and travel posts!
2 days in Vienna travel guide