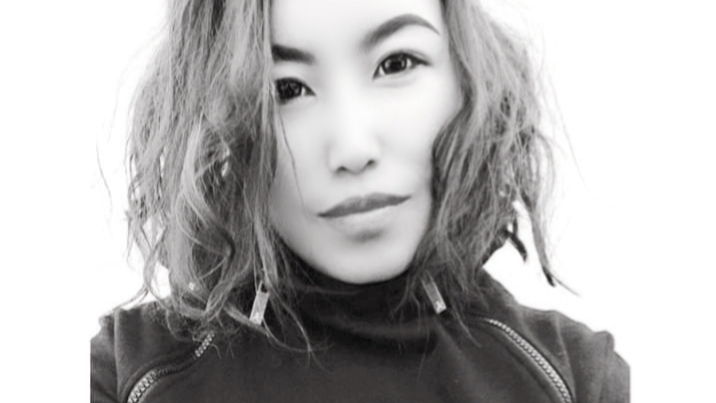 Hi 🙂
You can call me Anna, born in Nepal who later turned herself into an Australian citizen and a solo female travel blogger ! This is where I am sharing how it all started. With travel being a huge part of my life for the last five years, it really is no wonder that it has somehow molded me into the person that I am today. 5 years ago I left for my first solo travel and I knew I was hooked! If I hadn't been traveling since then, the hole size of Russia would exist in my heart!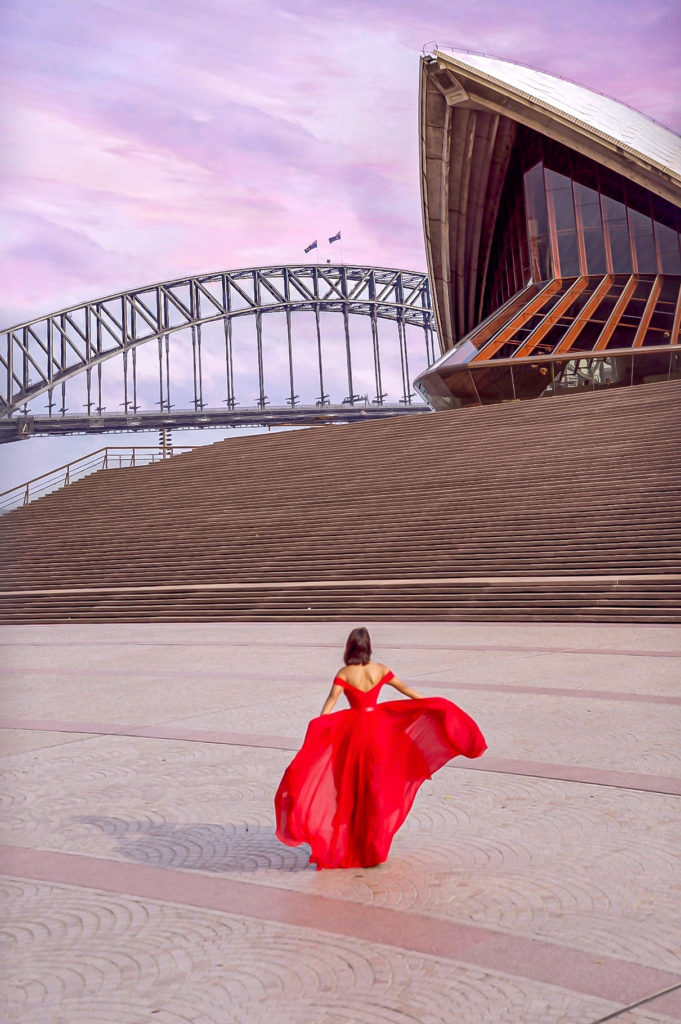 The story goes way beyond that obviously. So, to give you an idea, I was born in Kathmandu, Nepal. Right after high school, I started working in an office in Kathmandu. Although I was able to save very little money with this job, I enjoyed working there with my newfound freedom! So, anyway after some time, with the help of my family, I then applied to complete my further studies in Sydney, Australia.
Little did I know my life was about to get harder and busier! Alongside my studies, I was working three jobs to pay my tuition fees and saved a little where I can which meant only domestic flights. I was living a typical adult life, working hard, studying hard, and going on a 2 weeks break in a year. That said, I must admit that I have always been inquisitive by nature, so visiting new places was fun for me and a way to relax.
I was working for a Software company. I was good at my job and had a steady salary, the comfort of my place, friends for parties, fancy dresses, high heels, and designer bags. It was a comfortable lifestyle and shortly after, I also became an Australian citizen through my studies and work. I was happy with my life knowing I had achieved the goals I had set for myself when I left Nepal.
But slowly my life started to feel dull! I couldn't find excitement and passion in my work anymore which I used to love but didn't have the courage to leave either. My personal life was chaotic (maybe one day I will write a book about all the crazy and sad details that went down around this time) and because of that I was confused with my feelings, thoughts, and decisions, my relationships suffered and eventually, I had to deal with a life-threatening health issue, depression, and internal struggles. Coming from a narrow-minded society where talking about the mental state isn't taken positively made me hard to open up and still find it hard to write about!
In saying that, I am also grateful I met people from different walks of life around the same time.
I wouldn't have found clarity had I not gone through my deepest darkest times alone and with good people around me.
It was harder to start over than ever to have changed.
Learning that materialistic things were not making me happy or fulfilled was a true realization. I wanted more from life than just paying bills and doing the same things over and over again. I needed change; a true transformation. So it was then that I left for my first solo trip.
After that, it took me another 6 months to wrap everything up and finally start traveling the world non-stop. So, I understand when people tell me it's not easy to drop their life, pack and leave right away even if that's what they want. The solution here is to plan smart because Travel is worth it. It is life-changing.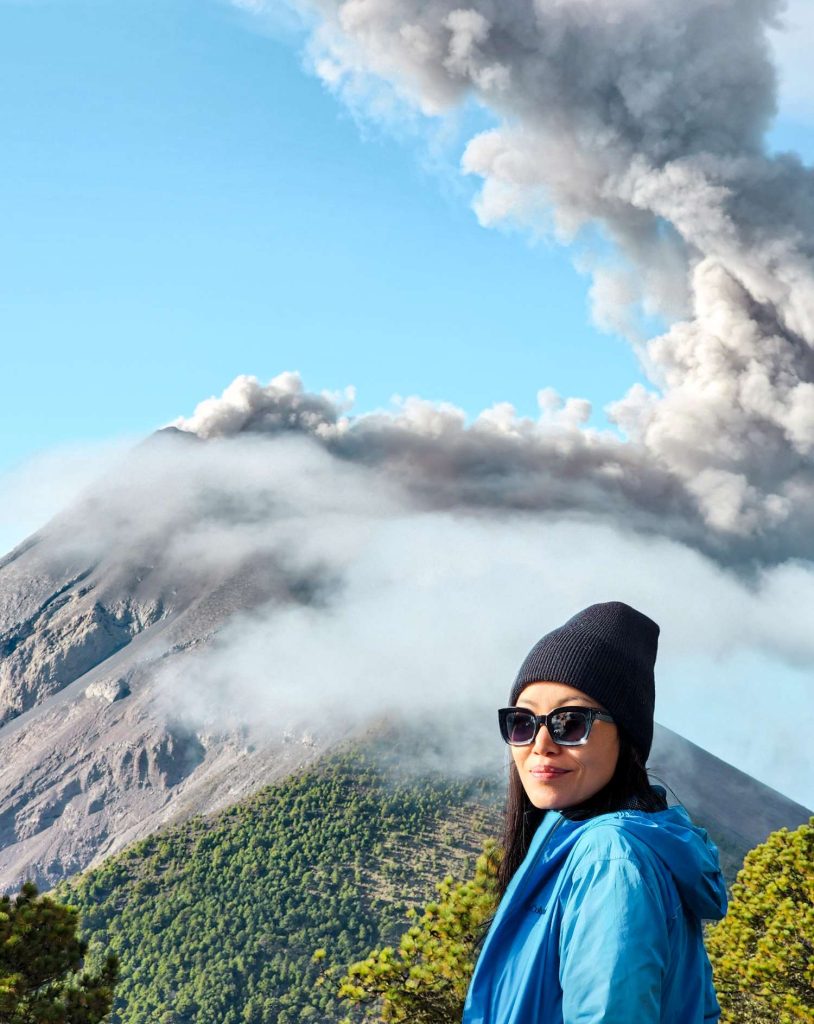 So when did I become a solo female travel blogger?
I was actually deep down in the blogging world even before I started traveling, I meant as a reader! I used to read travel blogs a lot, about Australia travel, New Zealand travel, the big travel bloggers, social media, travel guides, top tips, and anything about travel I would read, or watch on youtube.
I was obsessed with the idea of becoming a travel blogger. That lead me to design my first website named traveling records, it took me three months to do it all by myself and I also got all the social channels to go with it. Hence the reason why, if you scroll all the way down my Instagram page or Facebook page (if I haven't deleted it already) you may find images with @ travellingrecords tag on them.
My plan was to write blogs and travel at the same time as all these big bloggers were doing it. I was inspired and super pumped. So when I was leaving to solo travel the world in June 2015 I knew I was going to nail this blogging and traveling thing!
But again little did I know my life was going to get harder and it was a massive headache trying to do traveling and blogging at once! It didn't take me very long to realize it was a tough skill to manage both things. In saying that though, I did give it my best for the first month! Since I had pre-planned everything for the first month of travel like where I was staying, things to see, do, eat, and all. I had some spare time and I invested that in writing blog posts. From memory, I think I wrote 4 times that first month!
By the way, my initial plan was to solo travel for only 3 months to central Europe, then come back to Sydney, get a new job, buy a house, etc (still keep a blog as a hobby though) but as you would know that 3 months went to become 6 months to 9 to a year, to two years and now 5 years! One thing that has stood the test of time is my love for traveling and sharing what I know whether it be solo traveling, places I have been, or things I've seen.
So I was excited to be in Europe for the first time and as I went on to spend the second month and the third month, I absolutely loved meeting new people, making new friends, exploring new places, and always planning my next destination on the go! Now looking back I know I enjoyed my newly found travel life so much, I couldn't give blogging much-needed attention.
As an Australian passport holder, you could only stay in Europe for 180 days. So I went from central Europe to North Africa then to Asia, starting with Thailand. I explored the country and went up to the north in Chaing Mai to complete the 1-month silent meditation) By this point I was exhausted from traveling fast and really wanted a place to reflect on my past travels, plan my future travels, just be still for a while and have a sense of being at home. (One of these days, I will write about my months-long silent meditation experience. Many people with who I've shared this story, told me they love it and that I should write it, soon I promise you guys!)
Thailand itinerary for 10 days
Now coming back to my story, this is one of the important parts of my blogging journey. During the last days of my Thailand visa, I had to quickly decide where to go next. In a spur of a moment, actually, it was a last-minute decision I ended up booking a flight to Hanoi, Vietnam!
Hanoi itinerary for 7 days in Vietnam.
I had a calm peaceful time up in the forest in Chaing Mai not for 1 day but for the whole month and then I took myself to one of the noisiest cities in Asia! Crazy I know! The day I arrive in Hanoi, I wanted to leave because I felt like Hanoi was so noisy and the crowd everywhere was not settling well with me.
Up in the forest, I had planned to slow-travel moving forward so, I gave myself some time to adjust and ended up loving Hanoi eventually! Do you know it is one of the countries I lived in as an ex-pat? I absolutely enjoyed my life there and maybe will return one day to relive the good old days!
Anyway, making money via teaching English became my work in Hanoi which I loved, and should write a blog post about it too. At this point, I had not touched my blog for months! In fact a year, so email came to renew the domain name. I finally logged in to my blog and turns out that over the last 12 months, I had only written 5 blog posts! (remember all that jazz about writing everyday lol) So with my sad little heart, I decided it wasn't for me and I didn't renew that domain name. THE END
Yep, it was the end of that website! But the story doesn't end there.
6 months later, I was living as an ex-pat in Vientiane, Laos but all this time, there was not 1 day I hadn't thought about having a blog. In a way, I felt like I killed my own baby… yes dramatic I know but the truth is I had built that website all by myself and even though it was only 5 blog posts it was the start of my dream to be a solo female travel blogger and now it was nowhere to be found.
At that time, I had been on the road for 1.5 years already and there was a lot I wanted to share. So, it was then I decided to start again. With my own website name and social channels. I could have hired someone to build a website but I am a bit of a nerd! So, here I went again for the second time!
While teaching English was my main gig at the time, I was in the process to open an ecomm store on the side too. Then add life happenings and all. So in total, it took me about 2 months to make this website ready. Yes, the one you are currently on 🙂 Then it was finally time to write.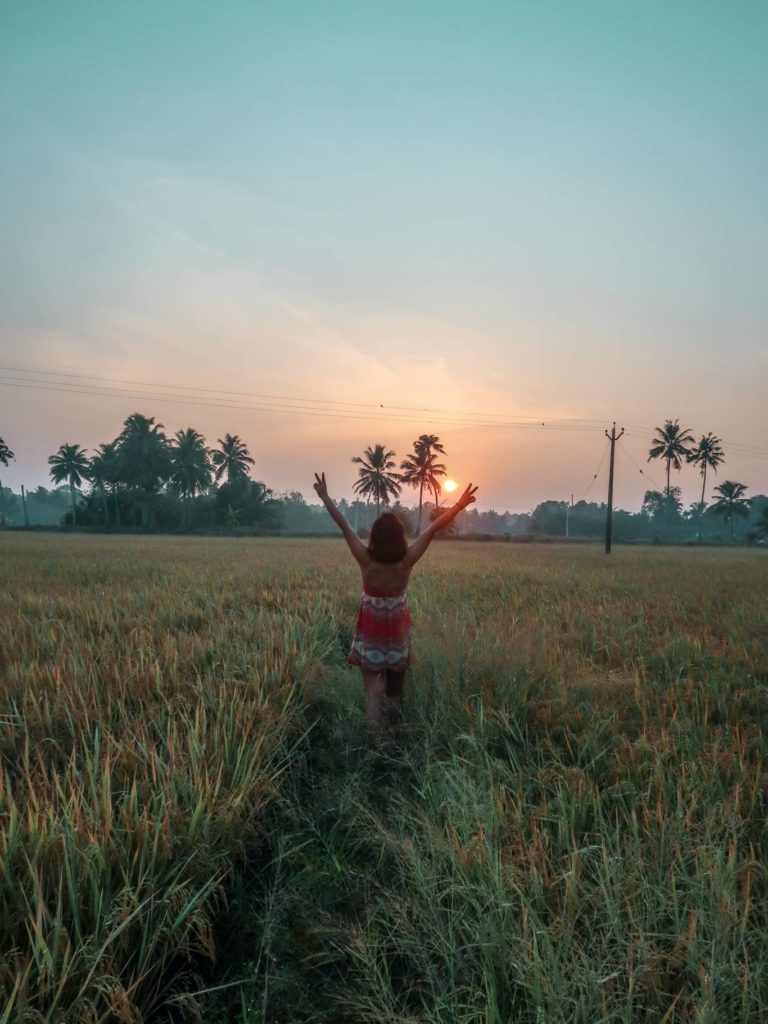 The first thing I wanted to share here was – What is it like to solo travel as a female? So, I spent hours crafting a piece thinking no one will read it and hit publish but to my surprise, many people read and relate to it and started following me on social media!
What to expect on solo female travel is the article if you want to read it.
Since publishing that first piece, many other well-received articles, tips and tricks, and travel photography have been added to this site. I work super hard to deliver value in my writing meaning sometimes I spend all day and night in front of my laptop writing on my own which is boring to some but it is my passion. I love to share travel tips and pictures.
Another thing I also want to mention here is that, although this is my second try at blogging I have been posting continuously on Instagram since 2015. I may have taken a break now and then but I never gave up on it. If you scroll all the way to the bottom of my IG feed, you can see pre-blog Anna too:)
Perhaps some of you experienced it already it is not easy to take pictures when you travel solo but with time, technology, and habit, I've mastered the art! Then comes the editing, processing part, and content planning and going live. There are many things that go behind the scene of travel blogging as well as managing your social media channels.
Some say I got an easy life looking at my gram but the reality is I currently work the job of 5 people! Why? Because my why is to inspire everyone to solo travel at least once in their life and live the life they love.
Having done my share of fast traveling and backpacking. I am now a fan of slow and comfortable travel because it lets me know the place and people more closely. (still just on a carry on though) If I am able, I stay in one country until my visa runs out for that country then on to the next, but as a one-off, I stayed in 1 country for up to 5 months also.
So what's next?
I will continue to be a solo female travel blogger and hope to add a business partner or an employee soon to help me run this gig more smoothly. And one of my goals in life is to travel the 195 countries in the world! So far I've solo traveled to over 46 countries, lived in 8, and have ticked some big adventures off my bucket list.
That being said, I am not in a mad rush either. As I travel around the world, I want to reduce my carbon footprint also. Hence I'm catching an absolutely must flight only. I have listed other things I'm doing in this post.
I'm forever grateful for the journey I'm on and to gain an understanding of this beautiful world, people, culture, lifestyle, and more. It wouldn't have been possible if I hadn't risked my comfy life for adventures on the road.
Thank you for taking the time to read about my solo female travel blogger journey. If you enjoyed it, I invite you to subscribe to the blog and follow my journey on instagram as I share my adventures from each country via real-time stories and posts.
Happy Travels,
Anna
Solo female travel blogger
Email: anna@annasherchand.com
IG @annasherchand
FB: @annasherchand
Tweet: @annasherchand
Pinterest: @annasherchand
Youtube: @annasherchand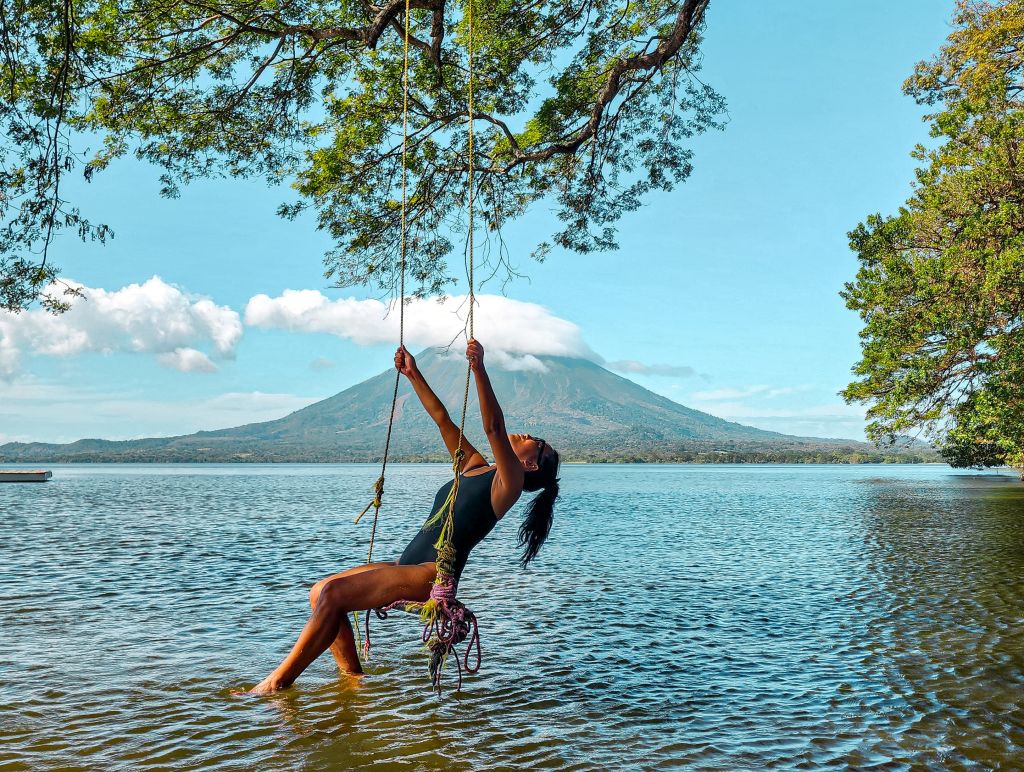 ——————————————————————————————————————-