The pros and cons of a working holiday in Banff are based on my personal experience and all opinions are my own. I hope it helps to manage your expectations while you go on your own working holiday visa.
Life is either a daring adventure or nothing. – Helen Keller
This is one of my all-time favorite quotes. I relate to it so much, even back in 2014 when I was working ft, I had applied for a working holiday visa in Canada for the following year!
Canadian Working Holiday Visa (WHV) is available to EU/Australian citizens under 31 years old. You don't need to be sponsored by an employer for this visa. Check the official government website called "International Experience Canada" (IEC)). They used to allocate x number of quotas over several periods in each year. I got in easily while my French friend in the EU missed out because all their quotas got fulfilled in less than half an hour! She said maybe all the young French wanted to escape France to go to Montreal!
So as I received the approval of my 2 years Canadian working holiday visa, I had 12 months to enter the country to activate it. Now, these 12 months are imperative in my travel story because this is where I had quit my job to travel to Europe for 3 months with plans to come back to Australia, get a job, buy a house you know the drill! Instead, I continued traveling to North Africa, and Asia spending a month-long silent retreat in Thailand, teaching English in Vietnam, and then finally entering Canada all on my own!
Throughout all of this, my dream was/is always to travel the world but in the early days of my traveling, it wasn't easy meaning I had not yet become the digital nomad that I am today. So, I was in Canada on a WHV and had landed a job in The Rimrock Resort Hotel which is a beautiful four-star hotel in Banff direct competitor to Fairmont Hotel! Now, let's get into the nitty-gritty of this list.
Pros of working holiday in Banff
1. Natural Beauty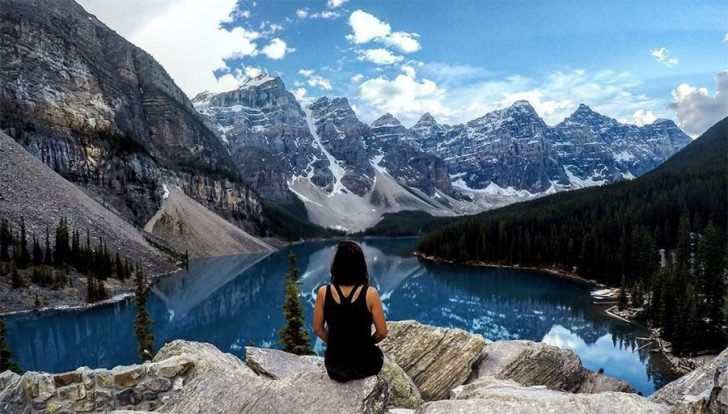 If I was going to have a working holiday experience in 1 country in my lifetime, I wanted it to be in a completely different country than Australia. I had 2 options in front of me UK or Canada and I chose Canada because of how beautiful it looked on the internet I didn't want to be a nanny or a bartender in the UK! And Canada's natural beauty is unbeatable!
Luckily the hotel I worked with was surrounded by the Canadian Rockies and I am a fan of mountains. So that was perfect. That said Banff is a national park area and has mountains, ski resorts, lakes, glaciers, waterfalls, and picture-perfect fall colors.
2. Weather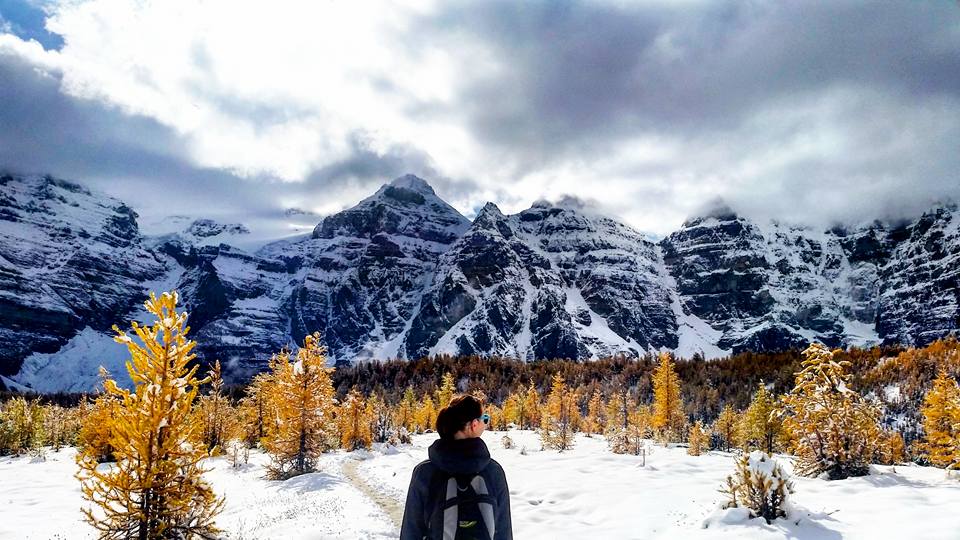 I had landed in Vancouver, gone road-tripping in Victoria, hiking in Whistler, worked at a festival in Pemberton, and then slowly made my way to Banff through Golden. I'd arrived in June so the weather in Banff was just perfect! Warm sunrise shining the peak of Canadian rocky mountains, crystal clear bow river surrounded by lush greenery and fresh air all around.
When I breathed there I thought I wouldn't find clean air like this anywhere! It was meditative! You could also see interesting wildlife everywhere, the town was full of sports enthusiasts and the weather was still so hot in September, you could wear flip-flops!
3. Internet
Some of you may know I had a different travel blog before this professional one. In that first year, I had written only 5 blog posts, you can read more about it here.
That being said, the internet in Banff was two times faster than the last place I was in (remote China) but I didn't manage to write not even 1 blog when I was living in Banff! (this was when I had my old blog) I was busy just working at the hotel, watching movies, and hiking on the weekends watching nature's movies! But let me just say, even when I was hiking up in the mountains I realized YouTube worked! So basically I never had a problem with internet speed in Banff.
4. People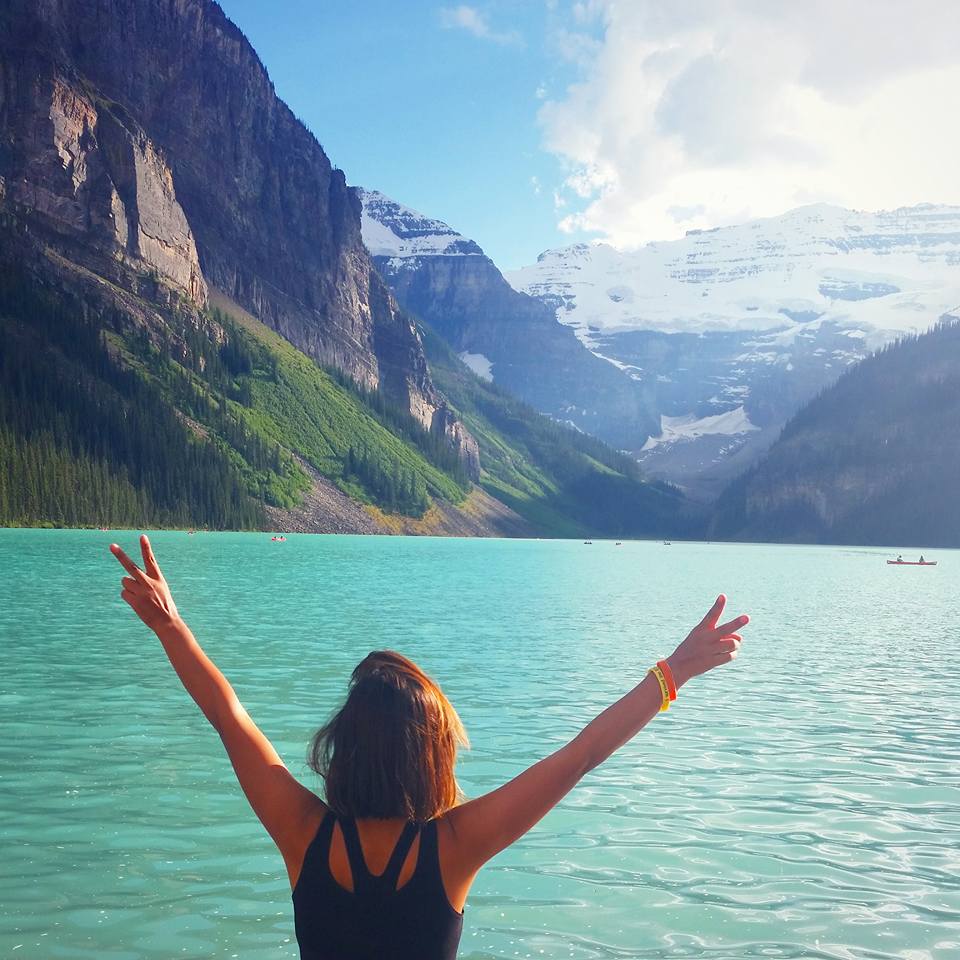 When it came down to people, I actually didn't have much interaction with locals. I mean do locals even live here?! I felt like no one actually "lives" in Banff. Housing is only for owners and immediate employees of businesses, as it's within the National Park. There are a million and one exceptions, but you or I have neither the celebrity or finances for the point to be relevant.
The rest of the population is generally transitory. That's why everyone is laid back and friendly. Virtually everyone is on a working vacation. Lots of Australians, lots of people that want to work on their Japanese, and you wind up with this odd mix of one-timers there for the experience like me and a few lifers/owners that keep the thing anchored. That said, I found most people are open to saying hi and helping you out even when you are putting out your thumb for a ride back to the hotel after all day hiking in the mountains!
5. Transportation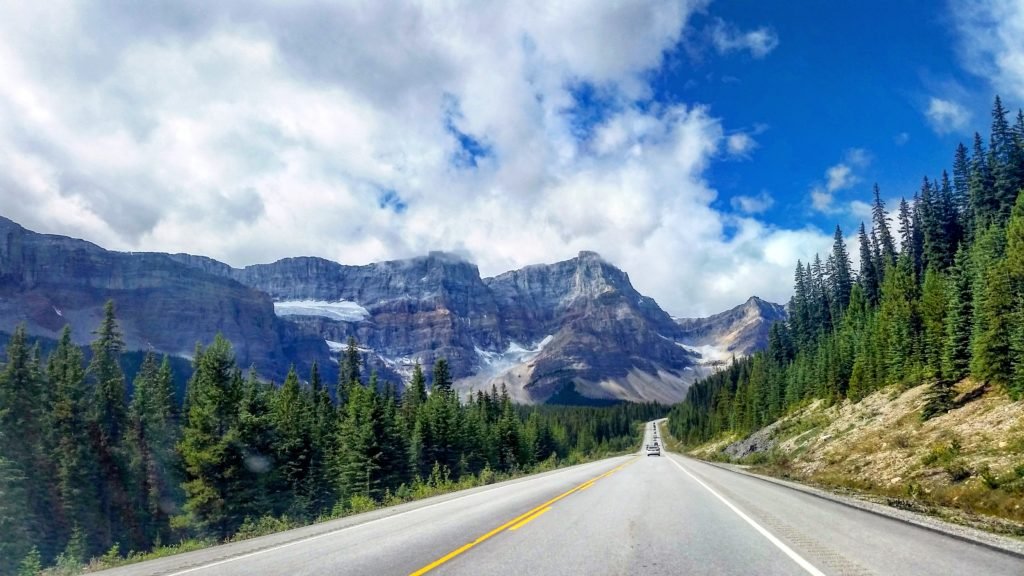 The hotel I worked in was located at the base of Sulphur Mountain meaning a really long tiring hike away from town. But Banff has good transportation service so, it was easy to go back and back from town whether it be grocery shopping, a leisure stroll at the trail, or sunset by the Bow River. I avoided buying a car as the public transportation buses were the easy and cheap mode of transport.
6. Safety
As a solo female traveler, I felt completely safe traveling in Canada. Whether it was up in the mountains or down at the valley or across the forest hiking alone. I actually felt the power of solitude, having the chance to experience all of these beautiful places, and reflect on my life and adventures around the world. Banff was a safe zone for me with the lowest crime rate also.
Cons of working holiday in Banff
1. Weather
The glorious 3 summer months in Canada were short-lived but pleasant and the best of my working holiday in Banff. Then when the winter started, I could tell it was going to be brutal! For about 2–3 months with temperature as low as -30! I love sunny tropical places so it was torture for me.
Also in Canada sometimes, the winters are prolonged and the spring season gets skipped. For a few months of the year, Canada is a winter wonderland and is not really a con if you like that type of place but I like to be in a summer paradise. Plus I'm a minimalist traveler only traveling with a carry-on because I am not a fan of carrying tons of clothes and checking in baggage.
2. Housing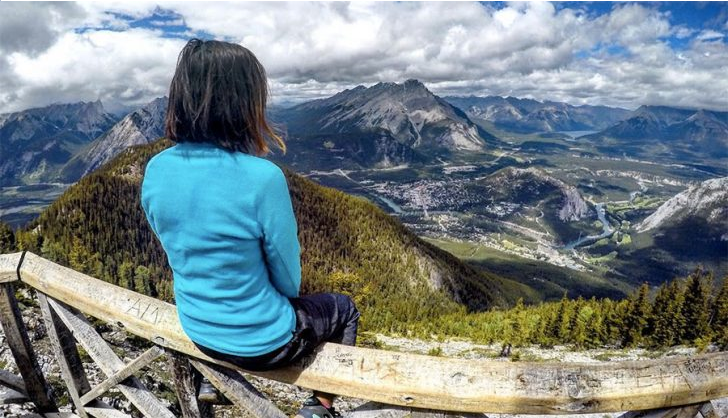 I was lucky because my employer provided the accommodation with my job. If I were to look for a place to rent on my own it would have been a little challenging because of the following reasons. 1. I arrived in the peak season of June when everything gets booked out in Banff months in advance. 2. Housing is a huge issue in Banff. There's a huge shortage, and housing costs are through the roof. Businesses are constantly short of staff because people can't find a place to stay, let alone on a low wage.
Most people tend to prefer to live nearby Canmore but commuting to work is something to consider as public transportation in a -30 degree cold winter can be an uncomfortable prospect which then calls for a must-buy vehicle. Also, in Jasper and Banff (as well as Field), the job has to come first aka "right to reside" regulation. What it means is, you must be employed within the parks to live/rent there. Lake Louise has no residential housing – only staff housing. And there are no buses in Jasper even if you find a place to rent.
It's not a con unless you either find a job that provides housing, find a group of people to house share, or legal place to stay before you arrive.
3. Environment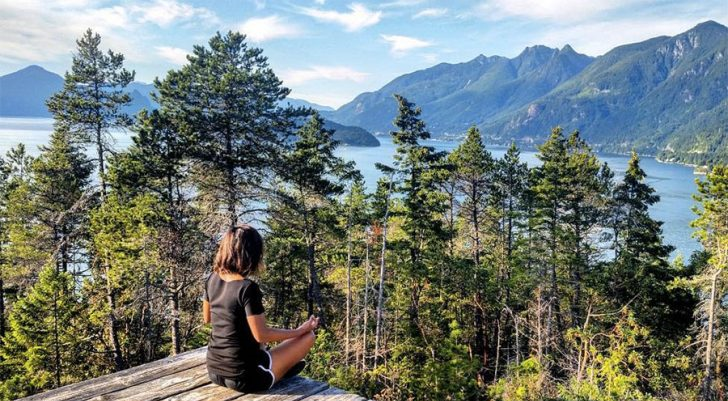 Banff is a tourist-centric and in a nutshell a famous party town. If you enjoy that that's great but for me, I've done a lot of partying in my teens/early 20s and wasn't interested in people whose hobbies involved drinking heaps and doing drugs. So at the beginning of my stay, it was a little hard to find like-minded people because of that.
Working was pretty hard. I woke up at 5 am and had five-six days of work, 8-9 hours a day. I never really had time to do much except back to the accommodation, have dinner, go to bed. The odd team activity was there but otherwise, I mostly stayed at home.
It is however not necessarily a con because living in Banff National Park offers some perks! After I made a few friends I got into the hiking scene real quick. They would drive up to pick me up in a car and I would bring them delicious food from my hotel. We would then eat all of it together and go hiking around Tunnel Mountain, lake Minnewanka, climbing in nature out in the mountains! That aspect was great!
4. Food
If you are someone who enjoys a variety of cuisines like Middle Eastern, Mexican, Greek, and Spanish food which is more readily available in most Australian cities, it's not the same in Banff.
In Banff, your food choice is limited with Buffalo wings (thank god for different sauces!), beer, shawarma, and most North American restaurants. The food scene is not as elaborate and ethnic food is not so easily available unless you are in big cities like Toronto, Vancouver, or Montreal.
5. Tax on top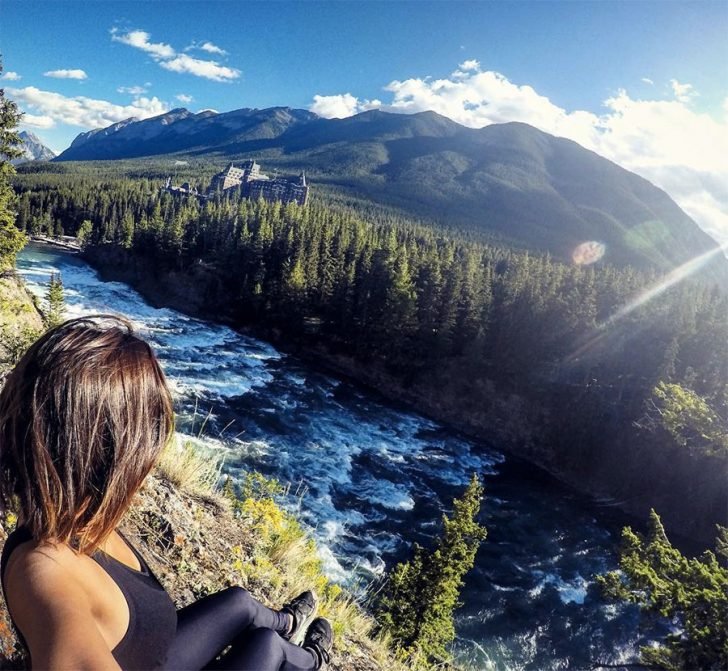 In Australia, all service staff ( waiters, barbers, hairdressers, cabbies, delivery guys, etc. ) are paid/earn decent wages and there is no expectation for tipping. Unlike Canada, they won't hand you the card payment machines with the first page asking for tips starting at 15%–18%. Paying those tips is optional though, except in restaurants where it's unspoken' mandatory. Yaas even for takeaways! That being said, I used Australian currency and for me, the difference wasn't much at the time but it can be a defining con for your decision making.
6. Employment opportunities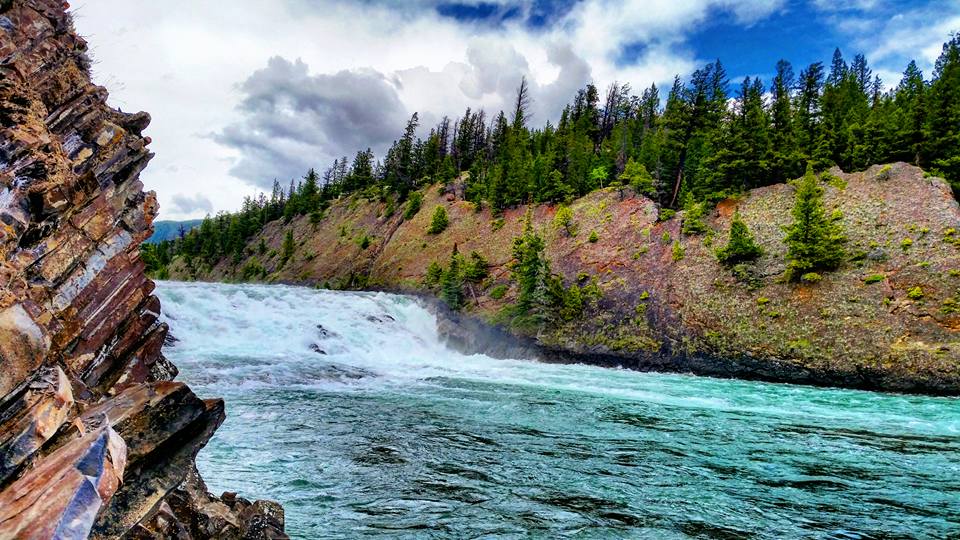 You would not be going to Banff to get ahead financially so as long as you are painfully okay with it. Wages are low ($15 p/h) and the cost of living is high. But yes, you can make it work, it will be for the experience though, not to go home with a fat wallet.
You have to have a valid work permit to work in Banff unless you are a Canadian citizen/permanent resident. If you're in the right age bracket, a WHV is an option. Otherwise, you have to have the right skills to qualify for a Canadian work permit. And the jobs in Canmore/Banff/Jasper are rarely the kind for which work permits are given which makes it tricky to get a job.
If you are someone who is willing to be more stable; would very likely be able to carve out a very nice career surrounded by what is truly one of the most breathtaking areas on the planet.
Bonus: Pay a visit to the Banff visitor center for all the local information. Such as national historic sites, national parks, Banff Springs, Alberta services, and more.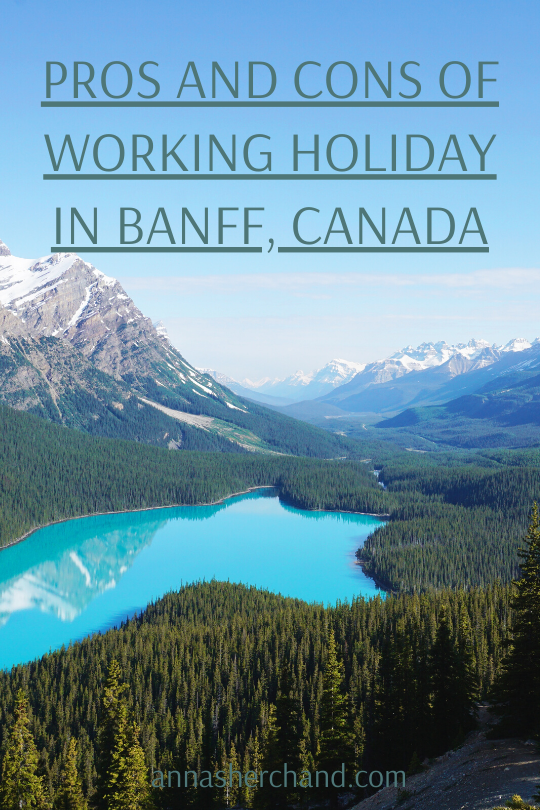 Let me know in the comments:
If you have any questions about working holiday in Banff
Philippines itinerary for 10 days
7 days itinerary in Georgia
4 days in Azerbaijan itinerary
9 days in Guatemala
Solo border crossing from Guatemala to Punta Gorda Belize
2 Days in Punta Gorda, Belize
How to cross the border from Belize to Honduras
Solo female travel to Copan Ruins Honduras
Solo border crossing from Honduras to El Salvador
3 Days in El Salvador
Border crossing from El Tunco El Salvador to Leon Nicaragua
7 days in Nicaragua solo travel
Granada Nicaragua to San Jose Costa Rica border crossing
3 Days in Costa Rica Travel Guide
Puerto Viejo Costa Rica to Bocas Del Toro Panama Border Crossing
7 days in Nicaragua solo travel
Granada Nicaragua to San Jose Costa Rica bus
7 days backpacking in Ecuador itinerary
5 days in Oaxaca itinerary
2 days in Mexico City itinerary
Best places to visit from Split
2 days in Split, Croatia
Solo traveling to Mostar
Solo female travel to Kotor
Best places to visit from Split
2 days in Split, Croatia
Solo traveling to Mostar
Solo female travel to Kotor
Solo female travel to Budva
Solo female travel Albania
Warsaw by Train covers warsaw travel tips
Check out One day in Luxembourg, western Europe
Day trip from Zurich to Liechtenstein
Travel tips to South America
Fiji solo travel guide
Australia east coast must-see
Backpacking in Melbourne, Australia
Digital nomad guide to Melbourne
14 best area to stay in Melbourne CBD
Master Sydney travel guide
Solo travel guide to Brisbane
Exploring Adelaide the best way is a must-read
Important travel tips for Uluru trip
Melbourne day trips in winter
Day Hikes in Melbourne
Weekend getaway? Check out things to do in Ballarat
Perth solo itinerary
Top 5 must do in Darwin, Australia
How to go from Dublin to Howth
Solo female travel Romania
Read a recent day trip to Zaanse Schans from Amsterdam
How about a solo itinerary to Canberra– Australia's capital city?
Solo trip to Peru, travel tips to South America
Alternatively, book another accommodation through a trusted site such as booking.com
I have handy travel resources right here. Save money, learn what and how.
If you like this article, feel free to read about me – a Nepali Australian travel blogger, follow my adventures on Instagram, Facebook, YouTube, Twitter, and Pinterest, but most importantly sign up to my e-mail list to keep up with updates and travel posts.
Pros and Cons of working holiday in Banff