Out of the 45 countries I have been, Prague was the 5th country I solo travelled to. I had so much fun and I stayed two extra nights before I went to Vienna (Subscribe here for new blog posts). So, today I am going to share with you the best things to do in Prague in September and beyond.
The hottest months of the year for Prague, Czech Republic are July and August. In September, the weather begins to cool down when summer is merging into autumn. (16°C -21°C) Whether you are a digital nomad, solo female traveller, couple or in a group; Prague has something for everybody. Whether it be history, arts and the monuments or beers and the nightlife.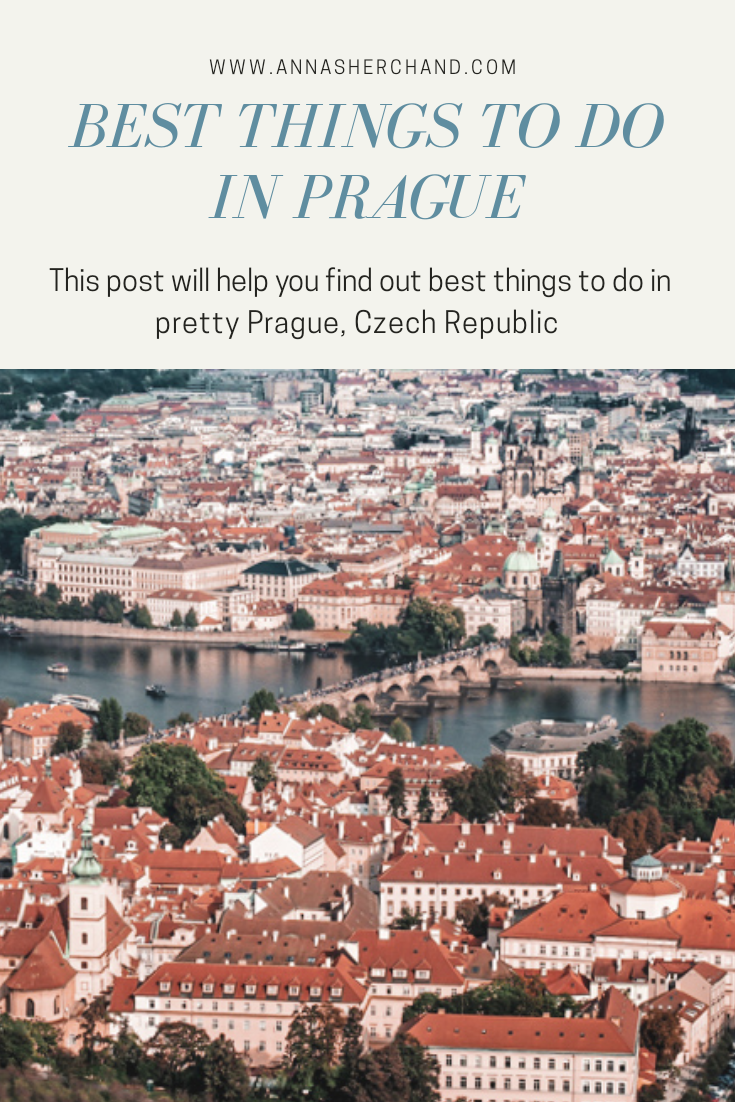 Best things to do in Prague in September
But first, I have put together some important things to make your Prague travels easier and enjoyable.
Prague Travel Tips:
1. Install the Uber App
First thing first, download the Uber app for going around in Sydney. Better than waiting for taxis and trains, get the reliable and fast door to door Uber service. For my readers, I'm giving you $10 off your first ride on the Uber app. To accept, use code 'k7zapn' to sign up. Enjoy! Details: https://www.uber.com/invite/k7zapn
2. Accommodation
If you don't want to stay in expensive hotels or cheap dirty hostels, the easy alternative is to stay at Airbnb. There are hundreds of choices also on some of the best neighborhoods.
I have partnered with Airbnb and only for my readers, here is up to $76 discount for your first booking. That is almost a $100 discount! Enjoy
If you already have an Airbnb account, open a new one with this link and you will be able to claim this discount.
In case you still prefer otherwise, I recommend booking your accommodation through trusted websites. Such as Agoda, and booking.com.
3. Book Cheap Flights
And lastly, find the cheapest flights through most trusted sites such as Skyscanner or Momodo.
I have detailed travel resources right here. Save money, learn what and how.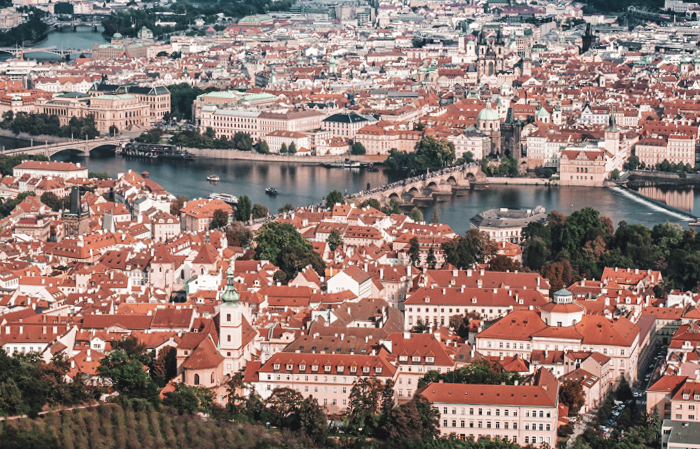 Few Handy Czech info:
Prague/ Praha – the capital city of the Czech Republic
Currency – CZK ( Czech Koruna)
Language – 96% of the population speak Czech and rest is the mix of Slovak, German, Russian, polish etc with increasing use of English but below are mini handy words in the Czech language when you are in Prague
Hello – Dobry Den
Thanks- Dik / Thankyou- Děkuji
Bye- sbohem
Getting around- I recommend discovering Prague on foot but if you are planning to stay 2-3 days, get a day pass. Don't forget to validate it before the trip starts in the yellow vending machine.
Now, with no particular order let's begin,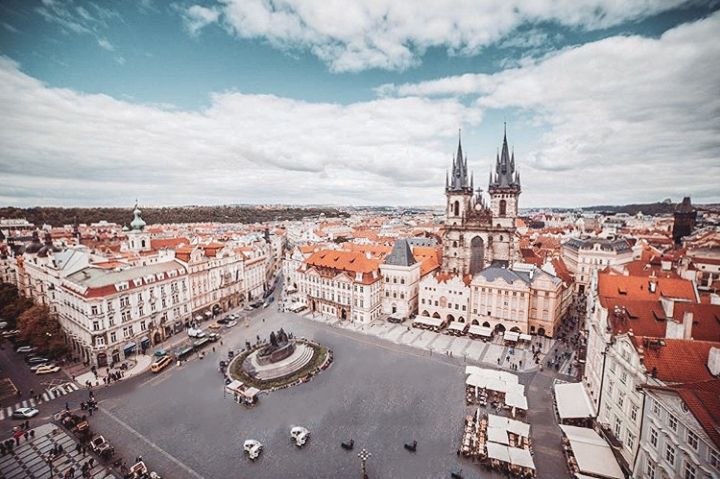 1. Old Town Square
When I first arrived in Prague, it was late afternoon. Initially, I had planned to stay for 1 night only. But as I went on a walk, met some friendly locals. I felt like I was in a fairytale! Surrounded by beautiful huge ancient monuments, churches, cobbled stones, little alleyways with pretty cafe signs and street performers, buskers playing out mellow tunes. Couples taking their wedding photos right and left, well looked aftermarkets, good food smell coming from somewhere, then some beers, locals getting on with their day and tourists wandering in awe. Old town square had an entirely different vibe than any other places I had been. It is a great starting point for the tour of Prague.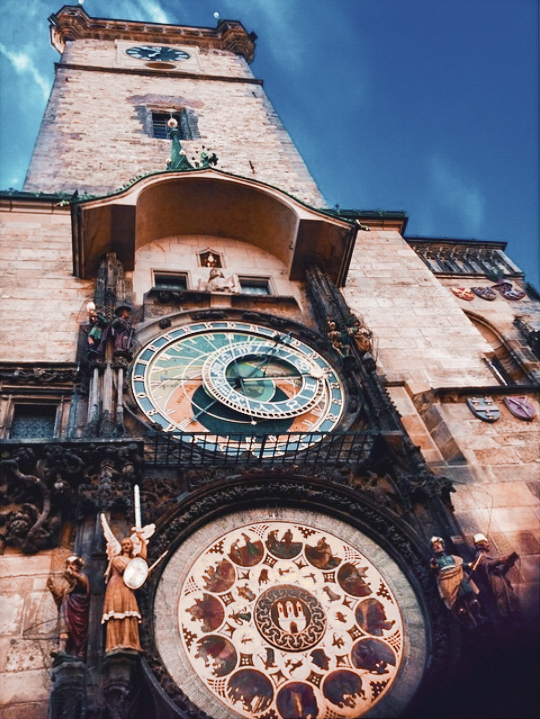 2. Prague's Astronomical Clock
While you are in the Old town square, it's hard to miss this masterpiece landmark. Everyone, there including me was waiting for the right time/full hour to see the clock in its full glory. Built-in 1410, legend says the maker Hanuš was blinded by the Prague Councillors so that he could not repeat his design. You can also visit the Church of Our Lady Before Tyn, the City Hall and St. Nicholas Church, as well as sample the Czech delicacy. On a sunny day, I suggest going to the Town Hall Tower for a wonderful view of Prague.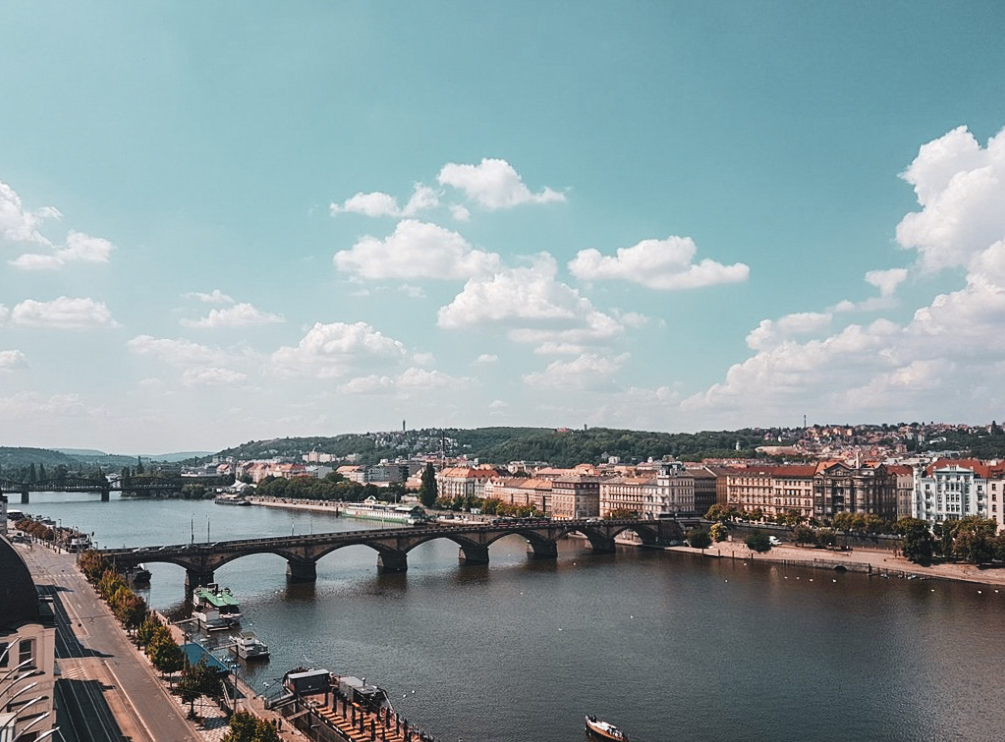 You can watch 15seconds IG video from Charles Bridge here.
3. Charles Bridge
Prague is full of history, awesome and edgy art, with lots of festivals throughout the year. While I was at the bridge, I saw strange paper made statues getting carried around by the singing and dancing group of locals. Perhaps it was a little local festival?! I would never know! Charles bridge is a medieval bridge in the centre of the city. It's said that Charles IV laid the first brick of the bridge himself in 1357. The area around here is lively but full of tourists getting their sketch done on the bridge, musicians, artists and souvenir vendors. I recommend going at the break of dawn to see the bridge without people.

You can also watch 15seconds IG video from Prague Castle here.
4. Prague Castle
Guys, I am not a fan of queuing up hours with the thousand other people. So, what I suggest is taking the back entrance instead. When I went there was not even a single person near it and was the best decision. To get to the back entrance head to the Malostranská metro station. From there you'll walk a block then ascend the Old Castle Stairway—121 steps. I went from the back entrance, through the complex, and straight into the ticket office at the front. After the castle, don't forget to explore Novysvet Hradcany. Even locals don't know about this hidden village in the city.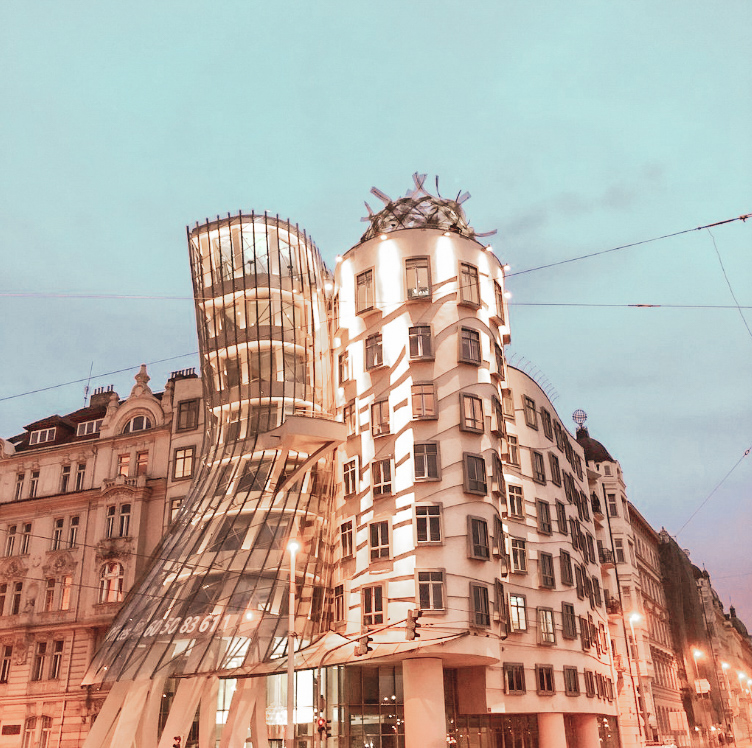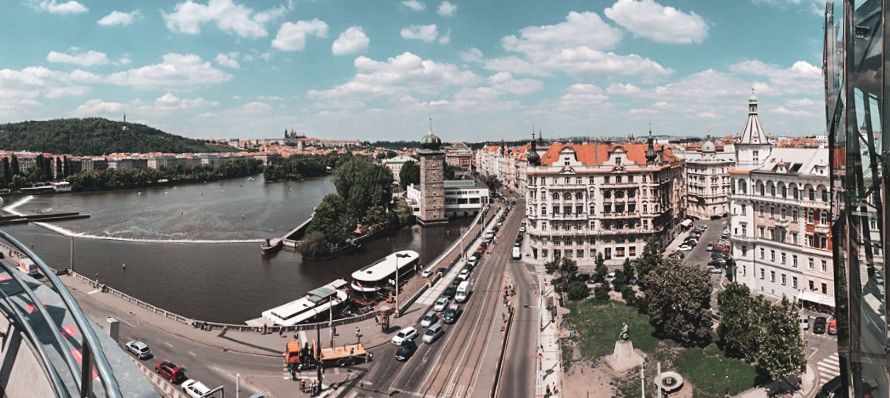 5. Dancing House / Fred and Giner
It was beautiful to watch fireworks on the Vatlava river and then when exploring, I saw this unique building. Later I found out it was called the dancing house because it looks like a man and woman dancing. How sweet is that! You can also have bit of Prague view from the restaurant at the top of the dancing house.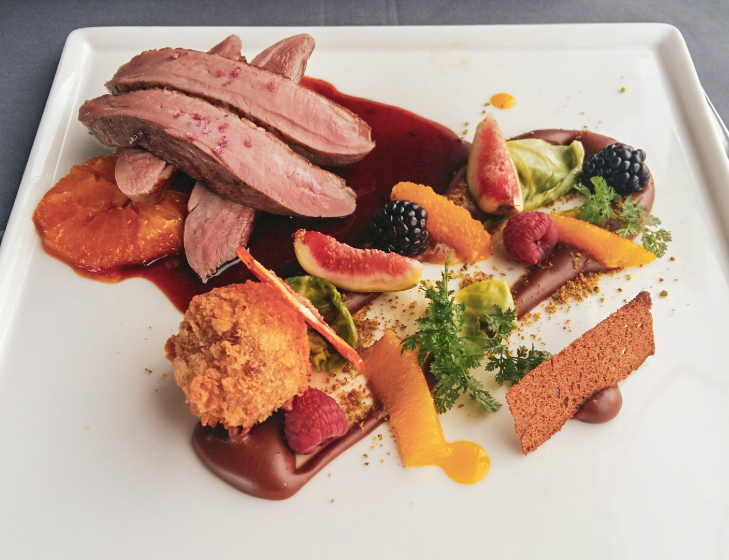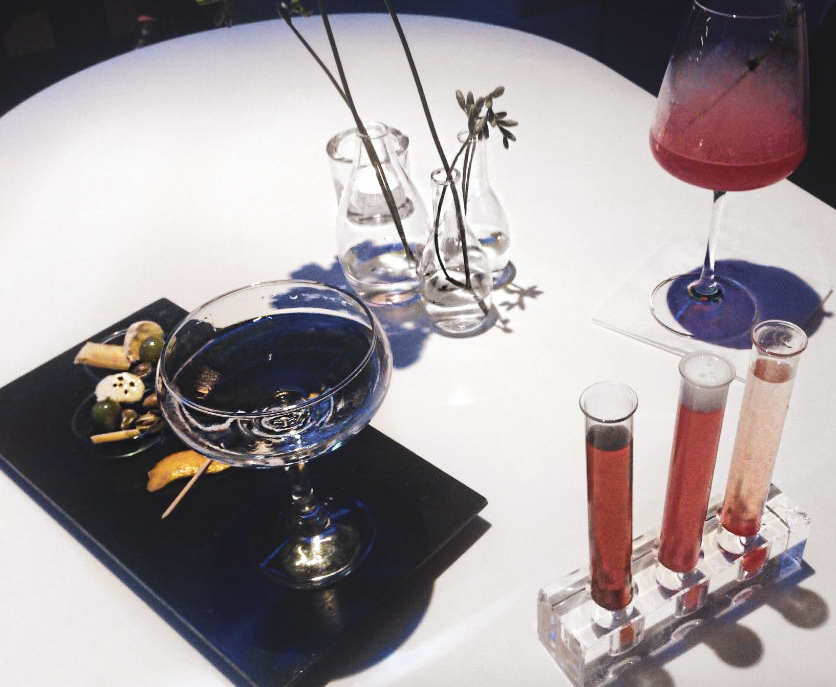 6. Best Things to do in Prague- Food and Drinks
When travelling, I don't like to leave without trying something authentic from the country I am in. So, I tired Trdelnik (a traditional Czech pastry dough, wrapped around a stick)– Chimney Cake in the old town, Gingerbread at Perníčkův Sen, Drinks and Snacks at T-Anker, Chlebíčky (Open-Faced Sandwiches) at Sisters Bistro and Beers are everywhere. And, thanks to my local friend who introduced me to CZ traditional dish – Svíčková (braised beef) with dumplings at Cafe Louvre. I loved it! I also recommend checking out a Cz Viet Bahn-mi (Vietnamese sandwich) stand – locals favourite. For classy European meals and drinks head to Oblaca restaurant in the TV tower.
7. Watch a puppet show
It helps if you know what they are playing beforehand and read a bit about it to understand the show better. Sitting in the front row is fun because you get to see up close the very talented puppeteers work their magic in making the puppets come to life. I found the atmosphere of the theatre impressive, comfort might be minimal because of the wooden seats but not unbearable and is part of the charm of the place.


You can watch the 15seconds IG video I made from Vltava River here.
8. Cruising on the Vltava river
If you like do to what locals do. Getting on a canoe or a boat is not a bad idea. The view across the river Vltava with Charles Bridge and the castle in the background is not to be missed in Prague. You can also take a boat to Prague Castle if you like.
9. A Rotating 42-Layer Sculpture of Franz Kafka's Head
Franz Kafka was the most widely read German-language authors of all time. And the person behind this amazing artwork is an internationally famous Czech Sculptor- David Cerny. The pretty long history here but this cool twisting and reflective sculpture was something I will never forget. It was installed in 2014 and is located in a busy shopping centre in Prague. This amazing artwork comprised 42 independently driven layers of stainless steel and weighs in at some 45 tons. David is also a creator behind other iconic sculptors around Prague. Such as Two Peeing Guys, hanging man and more.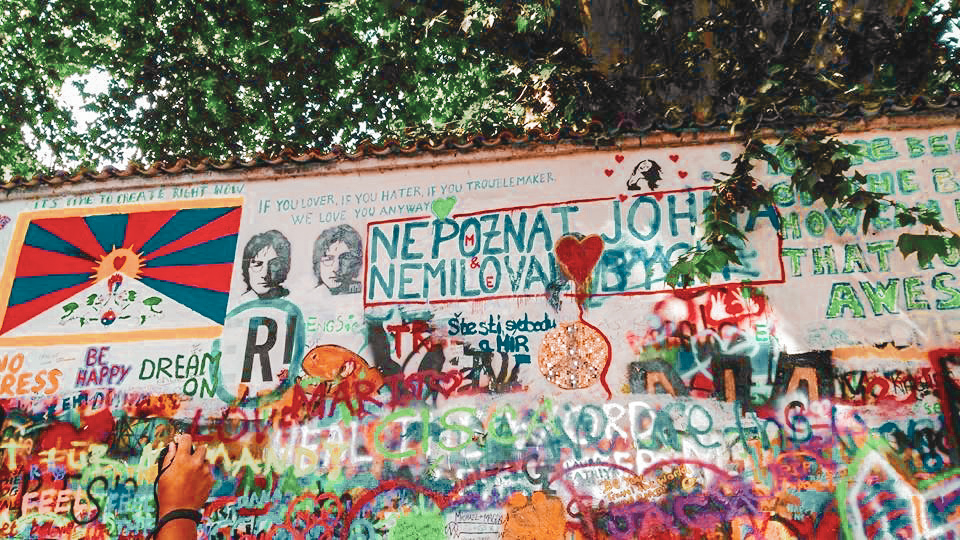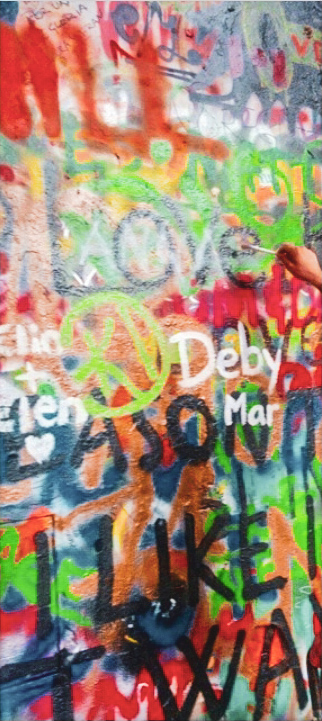 10. John Lenon Wall
The Lenon wall used to a normal wall. But since the 1980s, fans have been filling it with John Lennon-inspired graffiti and pieces of lyrics from Beatles. I was very excited to see the John Lennon Wall and also wrote my name on it. Helps if you bring your own graffiti pen.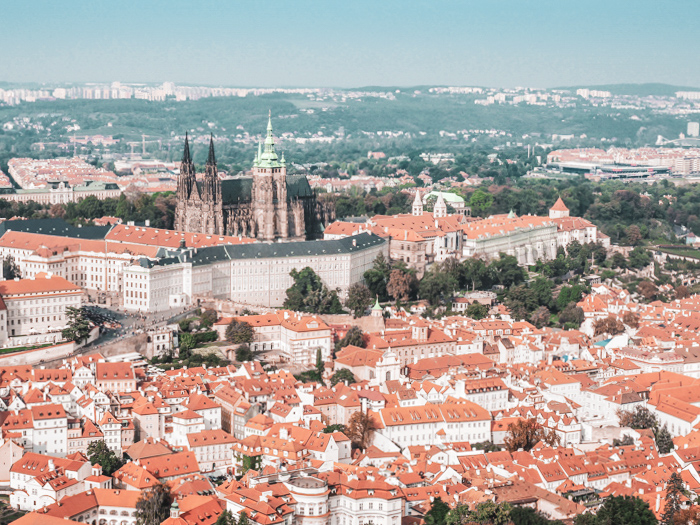 11. Wenceslas
I would rather nap for hours than going shopping except for the essentials. So while I was out for some essentials, I found Wenceslas has many Czech landmarks, from the National Gallery to the statue of St. Wenceslas, as well as the New Yorker and Bata shoe stores. People were also buying sausages from the street vendors but I went on to have my banh-mi from a Vietnamese shop nearby.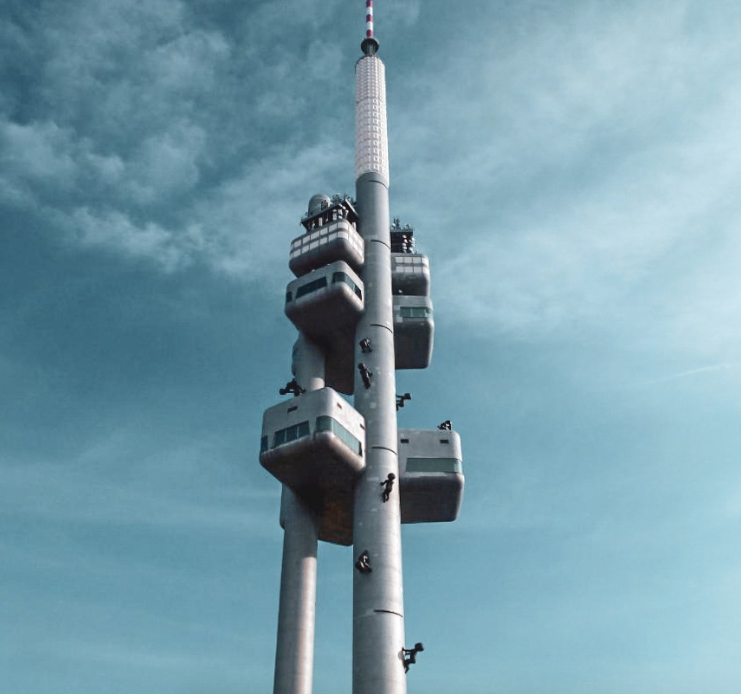 12. Nightlife
At first glance, It won't look like Prague has a rich and varied nightlife but it does. While pubs and restaurants are typically closed by midnight, many bars and clubs remain open and hopping until early morning hours. You can dance all night at one of Prague's many discos and music clubs, have a cocktail at a jazz club or beer at a bar, and enjoy the live music of all kinds. There are also some places dedicated to gays and lesbians.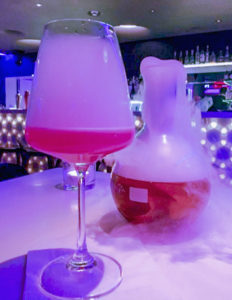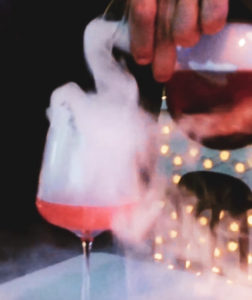 For me, I went to Oblaca restaurant at the Žižkov TV Tower with some local friends and had a great night trying nitrogen-infused cocktails, a beautiful dinner followed by live bands in the old town. The restaurant has very good modern European food with a stunning view. The best idea is to book the dinner for around sunset – first visit the observatory (which is free of charge with a restaurant reservation) and then dine above illuminated red roofs of the old town.
Note- Following places also comes highly recommended if you have time. Strahov Library, Kampa Island, and Petrin Tower.
Hope this list of best things to do in Prague in Septemeber helps you plan your trip.
What I used to take these photos:
This has been my favourite Camera so far. I love how my pictures come out crisp and colourful. It also has a screen which is useful when vblogging. You can check out what I meant on my Instagram which is here.
Accessories For Canon GX7 Mark ||
Check it out here
This is the good old Go pro that I take with me everywhere. I recommend it because it is small, lightweight and waterproof. I have had made many memories with this trusted item and looking forward to more.
Accessories For Go Pro Hero 4
Check it out here
I have been using SanDisk since my first camera which was back in 2009. They build quality memory cards. I recommend getting at least two, just in case something happens to one of them.
Do you think it's a hassle of plugging your camera into your computer? This memory card reader will fit cards of all sizes and make an easy transfer to your computer. The reader supports all popular SD memory card formats, including SD™/SDHC™/SDXC™ memory cards, UHS-I SDHC/SDXC memory cards, and microSDHC™/microSDXC™ memory cards. It is also compatible with the latest UDMA 7-enabled CompactFlash cards.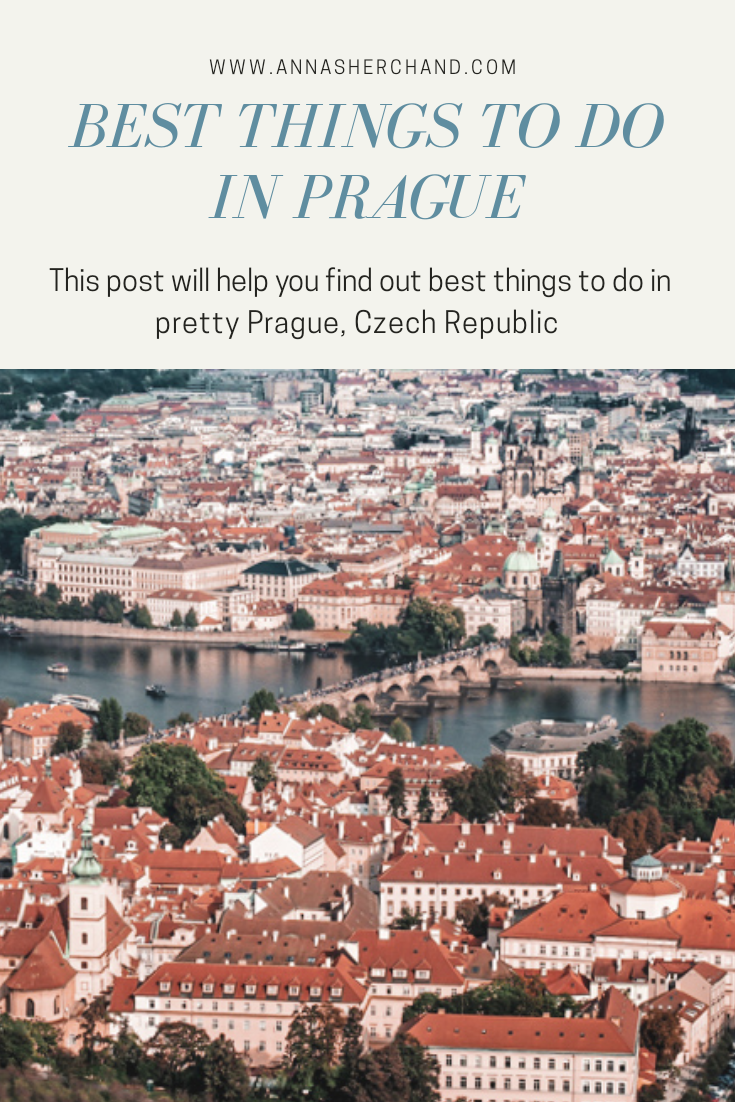 Let me know in comments
If you like this article, follow my adventures on Instagram, Facebook, YouTube, Twitter, and Pinterest, but most importantly subscribe to my E-mail list to keep up with updates and travel posts!
Best things to do in Prague in September