Are you looking for one month in Italy guide? You have found it! Whether you are a solo female traveler like myself or traveling with a friend or in a group, Italy has something for everyone. Traveling to the 'Bel Paese' alone is a great idea! I mean, Italy is full of people with passion and culture. The cultural references and classic infrastructure will draw you back to the Renaissance age.
Italy is a gorgeous country blessed with terrific weather and heavenly delicacies. In fact, the country is punctuated with loads of scenic landscapes and other geographical features such as rugged mountains and rivers. As you know, Italy has had some of the most dominant empires ever recorded in history. You can catch a glimpse of the ruins and so much more here.
As a backstory, I have solo traveled to Itay twice now. The first time I was there in July 2015 I visited Rome, Orvieto, Sienna, Florence, Venice, Lake Como, and Milan. The second time was in June 2019 and I visited Trento, Rovereto, The Dolomites, Naples, Bari, Sorrento, and Amalfi Coast. I didn't have enough time to visit Tuscany and Cinque Terre but it gives me another reason to go back again!
It can get hard to move around especially in rural areas as most of the locals only speak Italian. Nonetheless, I assure you that traveling in Italy is gratifying and enjoyable, to say the least. Here is a detailed guide for a planned one month in Italy.
One month in Italy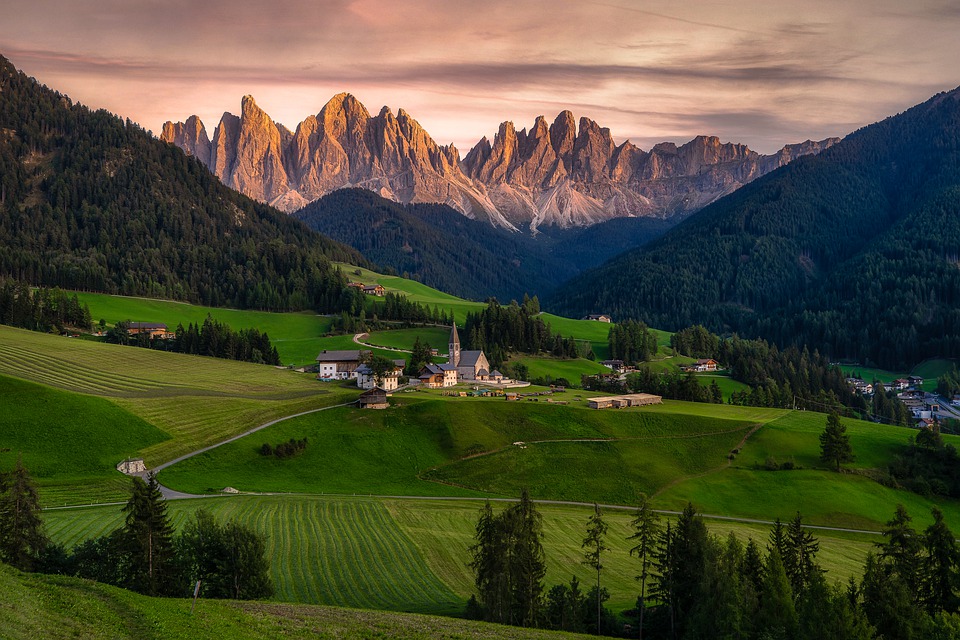 Traveling alone is quite different, as opposed to moving with a tour company. Hence if you are traveling alone, you have the choice to travel however you want via flight, bus, ferry, train, and cruise ship. It all depends on your preferred mode of traveling and budget.
Let's start with beautiful northern Italy, then train travel and day trips followed by the road trip in the south of Italy.
1st week in Trento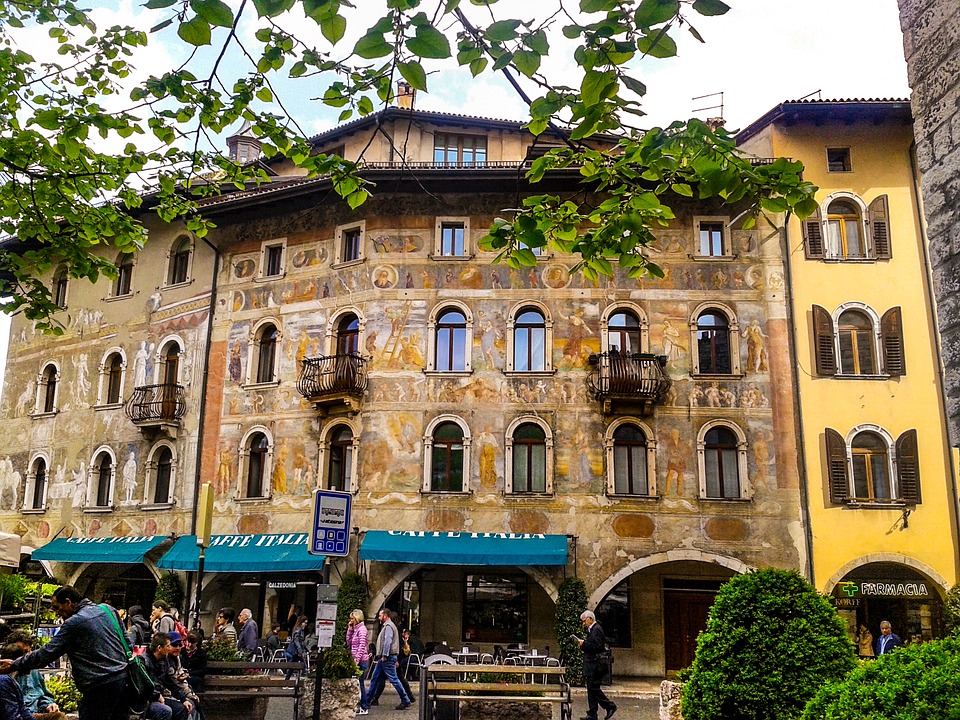 I visited Trentino aka Trento because I was attending a travel conference. So, this Trento travel was a post-conference experience. That being said, after the conference I spent the next 3 weeks traveling solo in Italy. So, altogether I spent one month in Italy.
Trento is a small but delightful town nuzzled in the north of the country. There are so many enjoyable activities to choose from. But first, how do you get there?
How to Get to Trento
You can get to Trento by train, plane, and car. The A22 motorway uses a car, a domestic train from Milan, and a flight too. If you decide to visit Trentino by plane, there are four airports located in the nearby provinces. The nearest airports are Verona (Valerio Catullo offers connections to a couple of European destinations such as Paris, London, Rome, and Amsterdam) and Brescia, Bolzano, Orio al Serio in Bergamo, and Treviso, wherein high-season shuttle services take you to the province of Trento. From these airports, the province of Trento can also be reached on the motorways or the railway lines.
On arrival, you will be introduced to beautiful landscapes that are floored by a blend of ancient and contemporary buildings. Here are a couple of things you should consider doing while staying in Trento for a week.
Things to See in Trento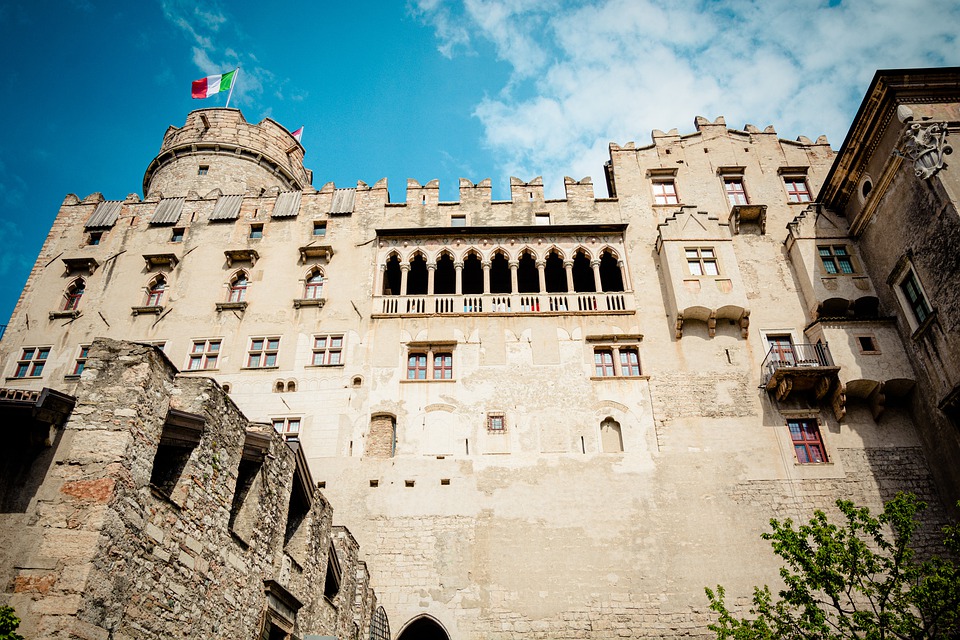 Seeing is believing. And in this religious yet culturally rich town, there are a lot of areas that are great for sightseeing. First, start off by taking a tour around the old city center on foot. Then visit the Aquila Tower, Diocesan Museum, Piazza del Duomo, and the Orrido di Ponte Alto Waterfall. However, be wary of the opening and closing times for all the places you go to.
Things to Do in Trento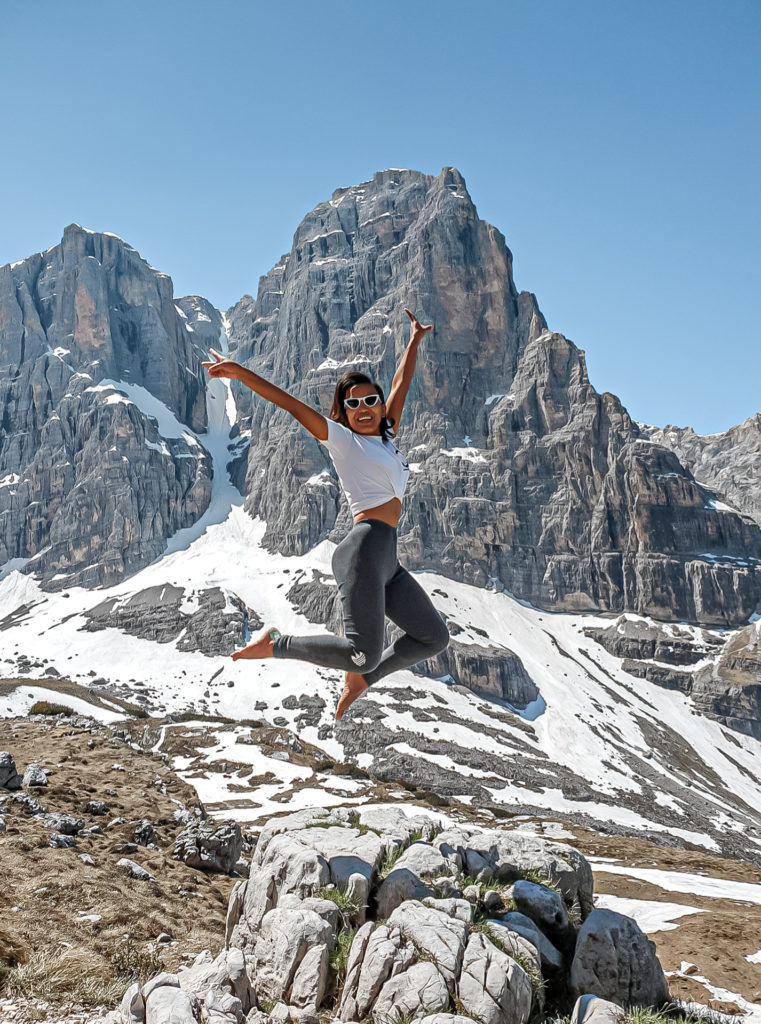 Trento is known for its vast landscapes and views. The first thing you should do in Trento is get on a cable car and enjoy the breathtaking views. You could also go for a stroll by Lago Di Toblino, hiking, and bike rides in the city. If you are traveling during the winter season, then consider ice climbing and paragliding.
As a day trip from Trento in about 1 hr and 45 minutes, you can arrive at the hiking base of the Dolomites. If you love the mountains, climbing, and hiking you could easily spend 1 week in the Dolomites. I highly recommend considering at least a day or multi-day hikes to Dolomites hut to hut hiking.
Alternatively, you can also visit the nearby city Rovereto which falls in the same province of Trentino. The highlights and some things worth seeing are Museo di Arte Moderna e Contemporanea di Trento e Rovereto,
Museo Storico Italiano della Guerra, Campana dei Caduti, Casa D'Arte Futurista Depero and Castel Dante Sacrario AI Caduti.
Where to Stay in Trento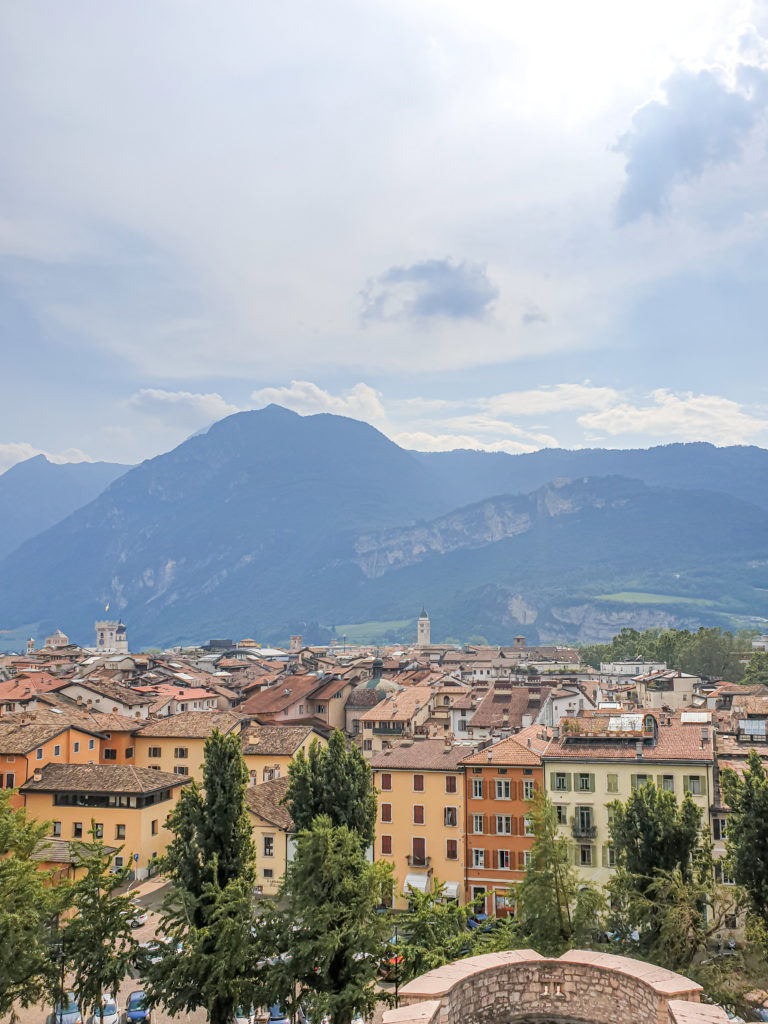 Trento has a couple of great accommodations to kick back and relax after a long day of exploring. Here are some reasonably priced suggestions within 500m- 0.6 km from the center and with the highest positive reviews.
Habitat Guest House, Al Cavour 34, Scrigno del Duomo, Hotel America, or Bed & Breakfast Nettuno
No matter which area you stay, I recommend using booking.com and sorting with price, then consider the ones with highest reviews plus within 1km of center/old town in order to be between all the actions.
For tours, I recommend using get your guide and walking tours available in most places
Where to Eat in Trento
There are many restaurants in Trento, and my word do they serve great delicacies! The Torre Verde and Ristorante Al Vo will blow you away with their menu, including Australian and Italian dishes. For travelers in need of a drinking restaurant, then consider the vibrant and energetic Forsterbräu Trento.
2nd Week in Naples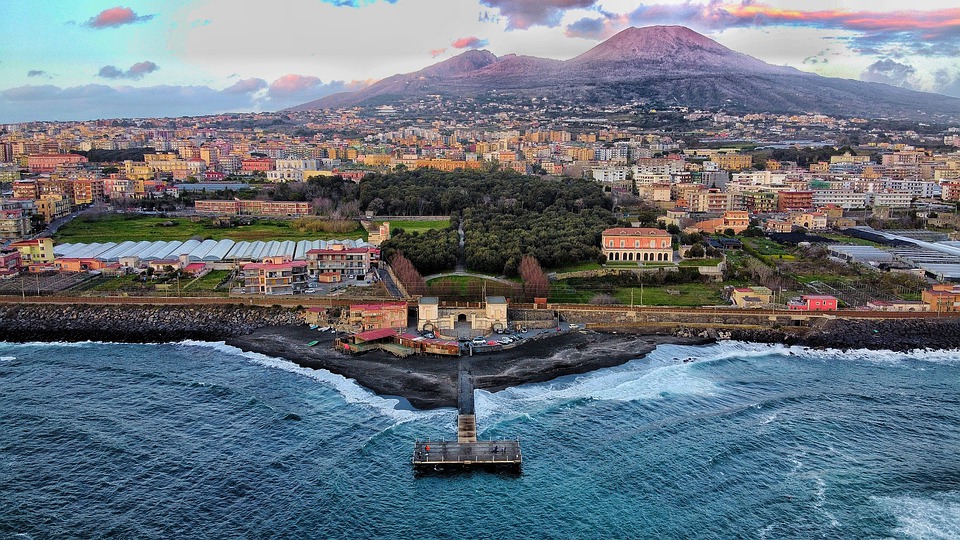 How to Get to Naples
Next on our list is the lush city of Naples. There are more than 5 ways of getting there from Trento. However, the most recommended option is via train. The train from Trento to Naples takes approximately 6-7 hours. Additionally, this option is perfect for solo travelers on a budget.
What to Do in Naples
Naples is full of places to visit and enjoy. First, you should consider going to a football/soccer game in Napoli's own stadium, Secondly, go hiking and sightseeing at Mount Vesuvius. Lastly, you should go for a walk or swim at Lowdermilk Beach.
Here's a local's secret spot: Head to aperitivo lane, it's the backstreet in Naples city. You can meet other solo travelers here as well as the exchange students and locals enjoying the night sipping on their famous Campari, Aperol spritz. I will include the exact name of the bar from my Italy story tomorrow)
Things to See in Naples
Must-See Attractions in the City of Naples are The Churches, Museums, and Opera Houses. Italy is full of chapels and churches but the Cappella Sansevero and Basilica di San Francesco di Paola are sights to behold.
Are you a fan of classic operas? Well, the Teatro di San Carlo will blow you away. It is one of the oldest opera houses, dating back to 1737 when it was opened.
Lastly, consider visiting the Museo Madre and Museo di Capodimonte for lessons about Italy's rich cultural heritage.
Where to Eat
Italy is globally regarded as the 'mecca' when it comes to pizza. That said, the L'Antica Pizzeria da Michele is as close as you'll get to the best pizza in the world (It's the same pizza place from that movie Love, eat, pray!) Since the 1870s, this restaurant has been serving all kinds of pizza. For solo travelers looking for nightlife, the Bourbon Street Jazz Club is a great place to start
Where to Stay in Naples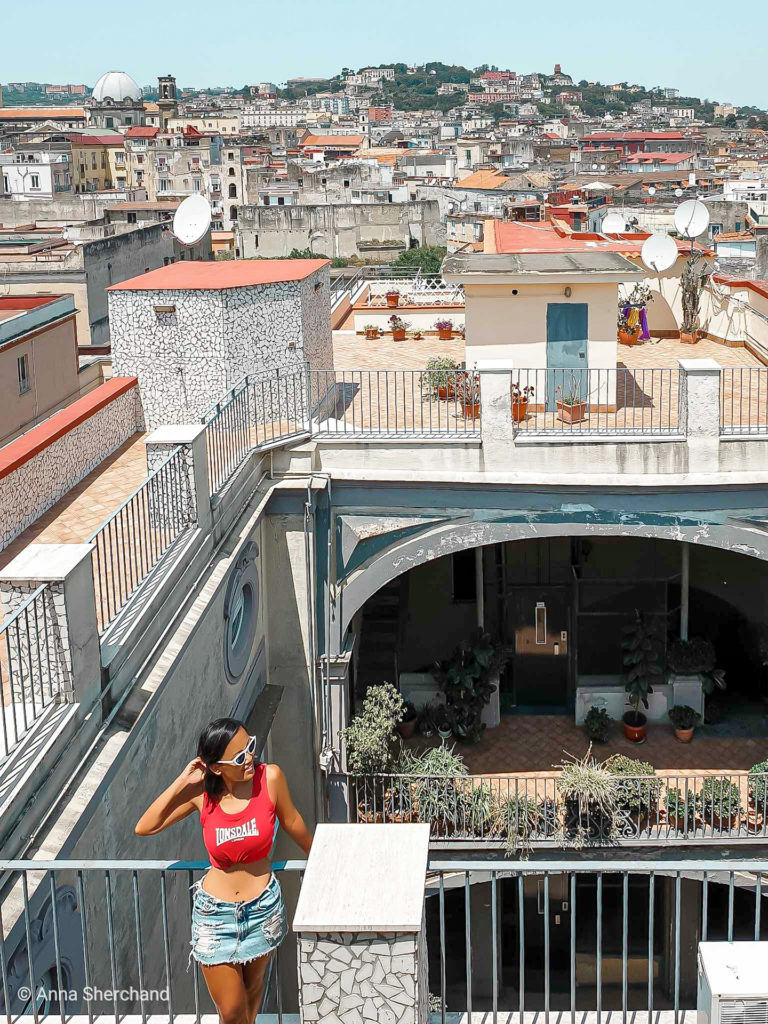 Safety and comfort are the most important things for a solo traveler when looking for a place to stay. Considering it might be your first time, I recommend staying at the Decumani Roof Bnb, Centro Storico, or Quartieri Spagnoli. For nightlife, then Vomero is the best area to stay.
No matter which area you stay, I recommend using booking.com and sorting with price, then consider the ones with highest reviews plus within 1km of center/old town in order to be between all the actions.
For tours, I recommend using get your guide and walking tours available in most places
3rd week in Bari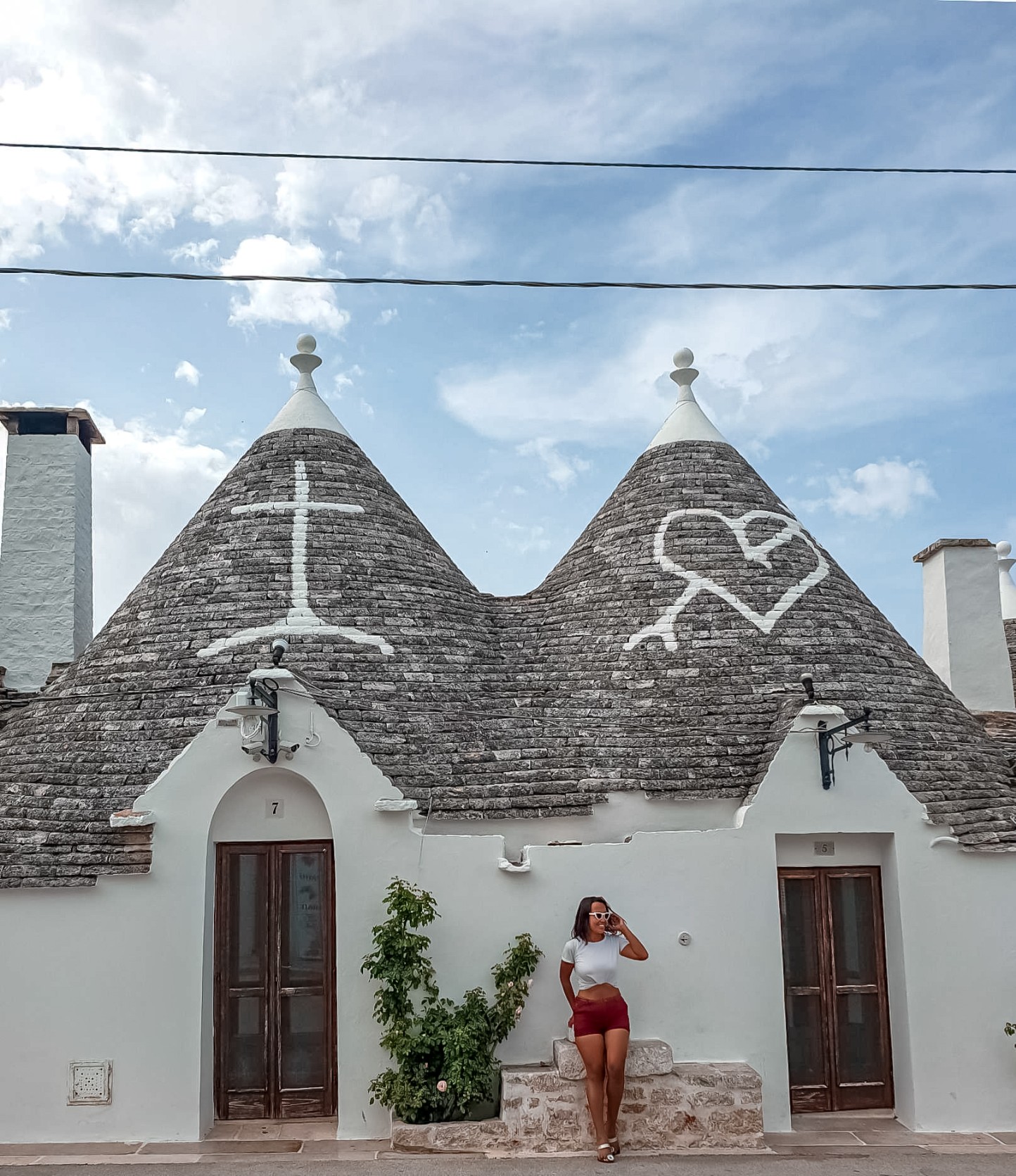 If there is one place you want to visit that is not crowded with tourists, head to the hidden gem Martina Franca. But to get there, I need to introduce you to Bari. I truly believe this region of Italy makes this one month in Italy guide perfect!
Not far from Naples is the capital city of the province, Bari. The town is known for its beautiful landscape bordering the Adriatic Sea. It is also known as the city of Saint Nicholas.
How to Get to Bari
The best way to get to Bari from Naples is via bus. It is affordable and takes about three hours. You can still fly or take the train, but these options will be slightly expensive or might take longer.
What to See in Bari
The Old Harbour and Lungomare and the Beaches
The views, the boats, the beaches, or the restaurants; Where do I start? Start your tour here and experience Italy's best seafront, which opens up to lively bars and restaurants.
What to Do in Bari
Italy is a football, loving country. You can go and catch a game on the weekend at Bari FC's Stadium and enjoy the culture that comes with football in this town.
There is not much to do in Bari besides some beach areas that you can go to which are quite nice by the way. Then from Bari, most people visit Puglia (famous for olive oil production and a holiday destination that reflects laid-back vibes), Alberobello ( famous for its unique trulli buildings), and Ostuni (well known for its olive oil farmhouses and also a most happening place for sunsets and dinners). All 3 are stunning places that I highly recommend. I may write a guide on that soon. Subscribe to know when they are out.
Puglia, Alberobello, and Ostuni are some of my favorite places in this region. I could easily spend days and months here!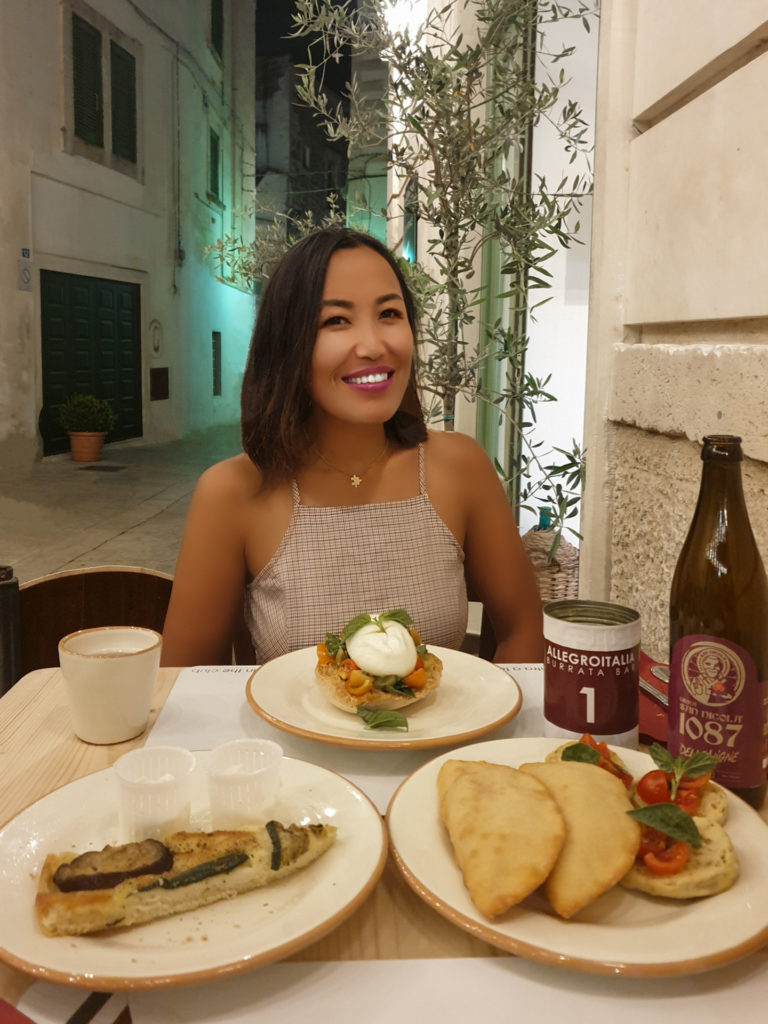 Where to Eat in Bari
Traveling and eating alone is not easy. The food needs to be great. Additionally, the food should be matched with a great ambiance. Most restaurants that match these requirements are along the beach or old harbor. They include Mastro Ciccio and Seafood Market. That being said, Allegro Italia Burrata Bar in Martina Franca, a short drive from Bari is a must-visit place! They serve the most amazing Italian meals!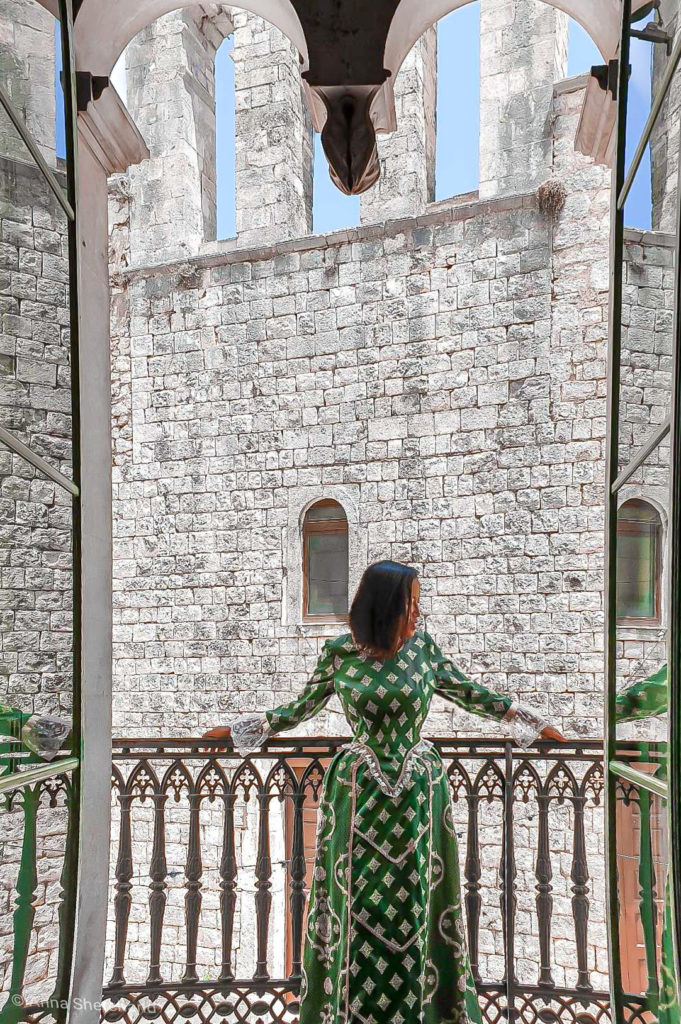 Where to Stay in Bari
Staying in Bari depends on your means of traveling. If you have a car, then you would have no problems residing in rural areas. If you depend on buses and trains for transport, then you should stay in Northern Puglia.
Alternatively, check out the hidden gem Martina Franca near Bari. If you are into exploring off-the-beaten-path places I highly recommend visiting Martina Franca and staying at Allegroitalia Hotels.
No matter which area you stay, I recommend using booking.com and sorting with price, then consider the ones with highest reviews plus within 1km of center/old town in order to be between all the actions.
For tours, I recommend using get your guide and walking tours available in most places
Positano, Sorrento and Amalfi Coast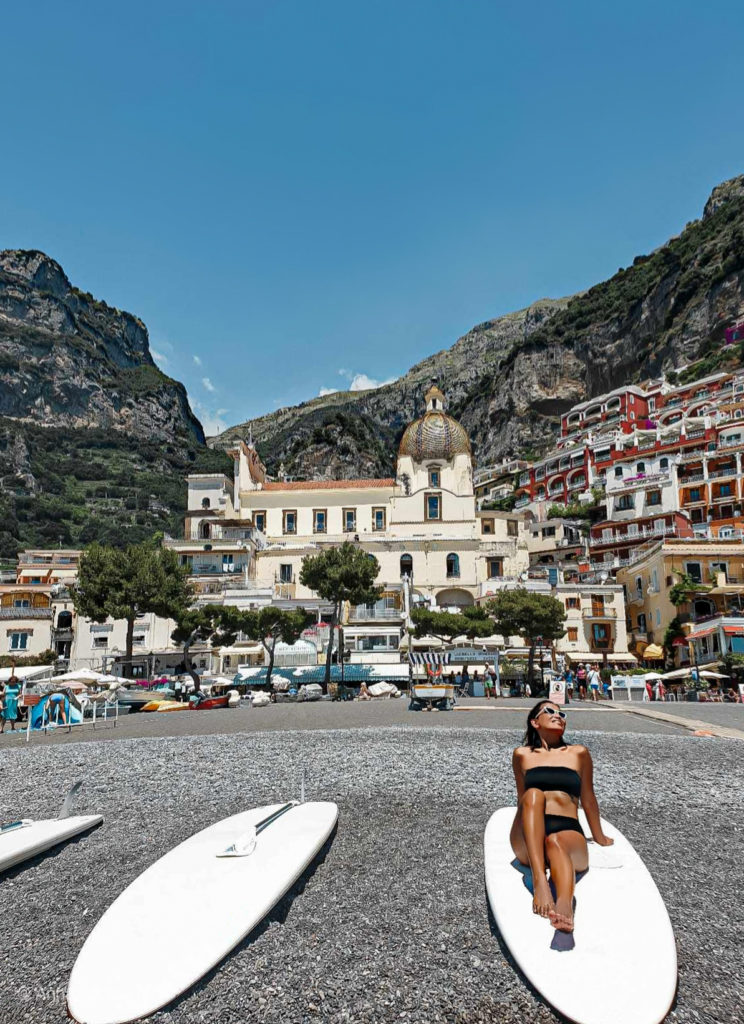 This one month in Italy guide wouldn't be complete without visiting the small towns of Positano, Sorrento, and Amalfi Coast. Positano is a beautiful, little beach town in Italy, well known for its colorful buildings, excellent restaurants, and ideal location on the Amalfi Coast. Sorrento is a town known for its excellent views and skillful craftsmanship. In fact, you should buy a gift when leaving this town. Amalfi is a town connected to Positano and Sorrento by Amalfi Drive. These two towns are easily accessible thanks to the excellent transport links.
How to get to Positano Sorrento from Bari or Naples
The best way to get to Sorrento from Bari is by bus. The bus is affordable and takes an average of five hours. However, of course, driving is a faster option if you have a car.
Things to See and Do in Positano, Sorrento, and Amalfi
There are a lot of enjoyable activities that you could profit from while staying in Sorrento for a week. First, the Positano is nearby and the Amalfi coast is known all over the world. Why? It stretches for over 50 km (30 miles)! You don't want to miss that. Other top attractions you should consider visiting include Piazza Tasso, Old Town, and Capri.
Where to Eat in Sorrento or Amalfi
You are going to love 'O Parrucchiano. If you still haven't had pasta or pizza in Italy, then look no further. For seafood, the Gelateria Davide is your best bet.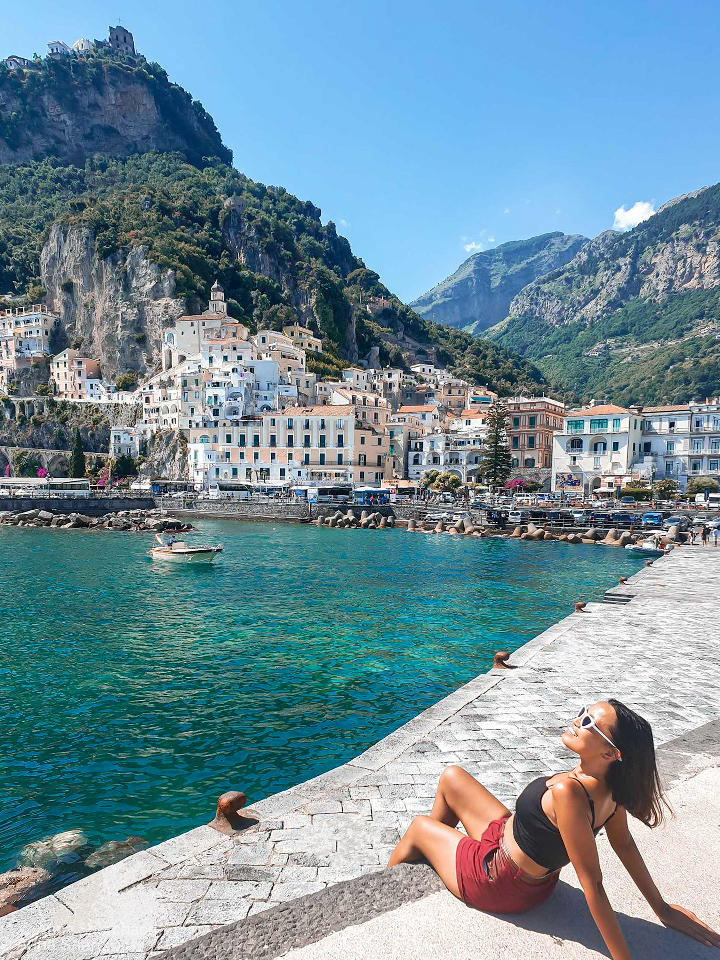 Where to Stay in Sorrento and Amalfi
Treat yourself in your last week in Italy. After all, the country is known for its glamour. Stay at one of the fanciest hotels in Italy- Bellevue Sirene.
No matter which area you stay, I recommend using booking.com and sorting with price, then consider the ones with highest reviews plus within 1km of center/old town in order to be between all the actions.
For tours, I recommend using get your guide and walking tours available in most places
I hope this one month in Italy itinerary will help you in your preparations and stay in Italy. Whatever reasons you have for traveling, Italy is worth every penny you spend.
If you still have more time to spend in Italy, perhaps check out these places to visit in Central Italy.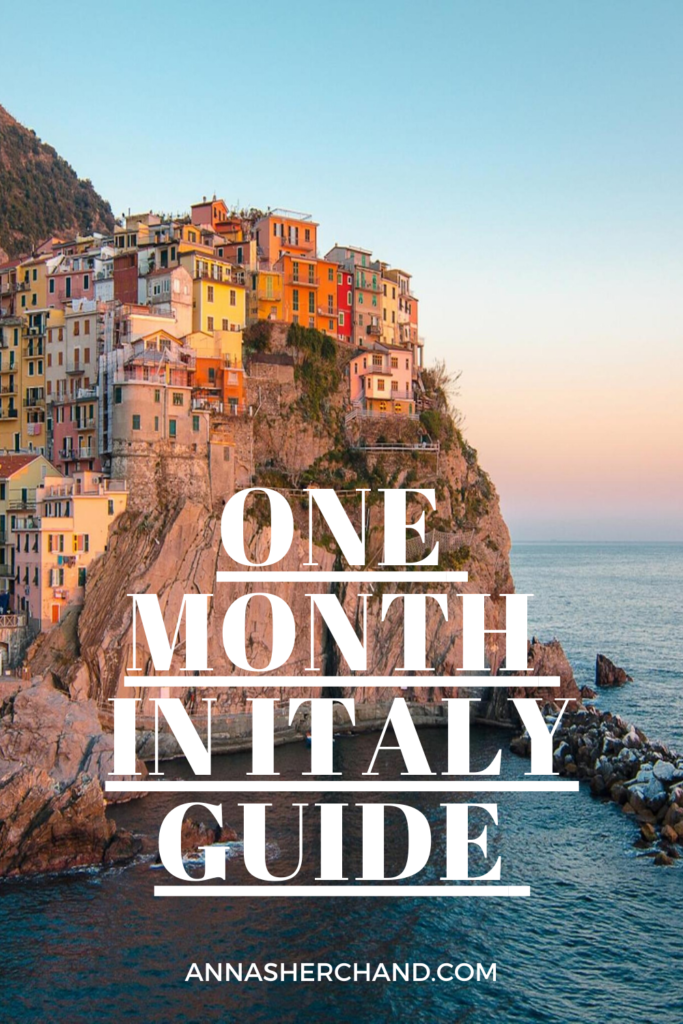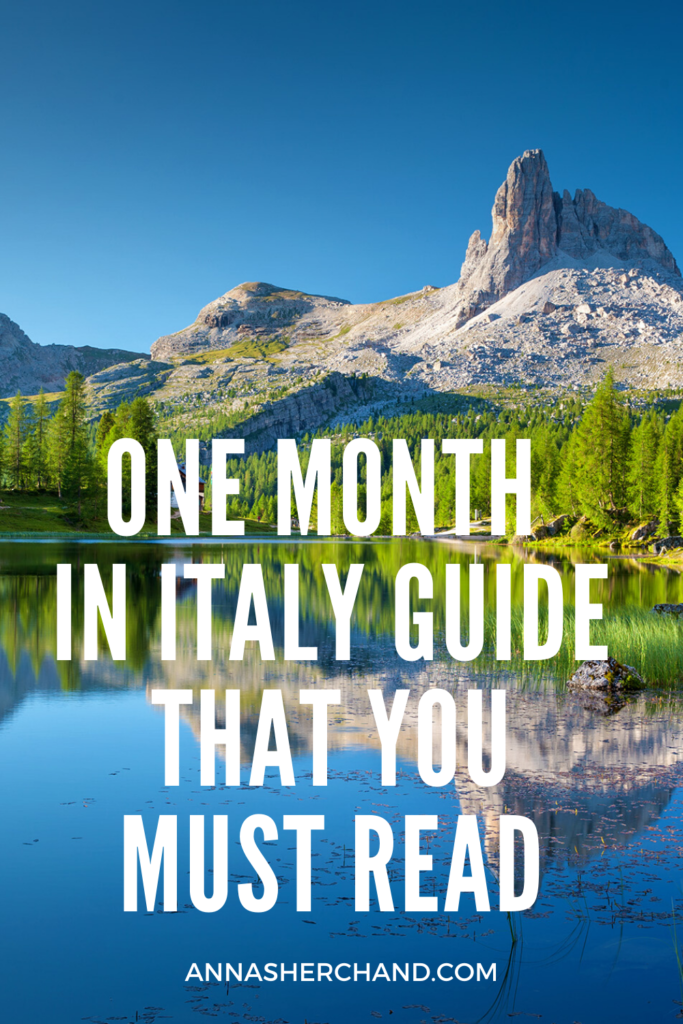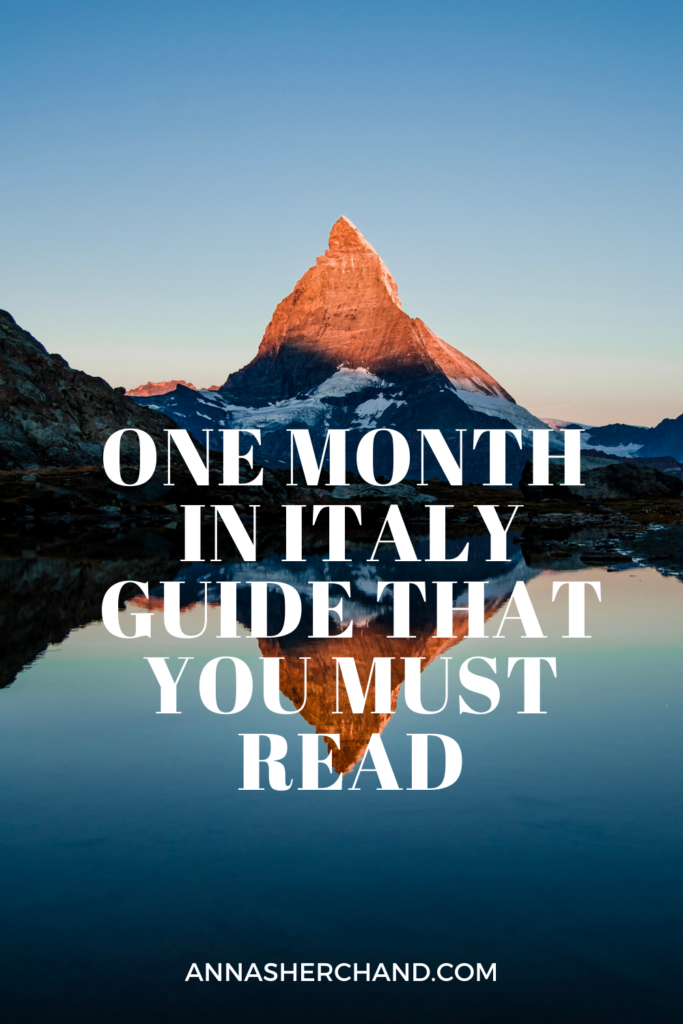 Let me know in the comments:
If you have any questions about this one month in Italy travel guide?
5 days Switzerland itinerary
Solo travel to Croatia
Solo travel to Mostar, Bosnia and Herzegovina
Famous places in Karachi Pakistan to visit
Read this for the best places to visit in Lahore, Pakistan. You will love this one!
99% of readers found must see on the east coast of Australia helpful.
7 days Hanoi travel guide.
One month in Central America itinerary
instragramable cafes in Hanoi here
Bangkok itinerary, I've also written about the tours in Bangkok and more here.
What about beautiful Bali? Check out another most-read Bali itinerary.
Master Travel Guide to Sydney
10 hidden beaches and bays in Sydney
Sydney bucketlist things
Sydney itinerary for 5 days
Secret Sydney walks
Best places to take photos in Sydney
Pros and cons of living in Australia
where to stay in Sydney
Hidden beaches and bays
Most instagrammable cafes in Sydney
where to eat in Sydney
most Instagrammable places in Sydney, Australia
Most beautiful places in New Zealand North Island
Check out the most beautiful places in New Zealand South Island
How about Colombia? Check out how to get from Medellin to guatape
Check out where to stay in Medellin, Colombia
Check hotel prices and book it through booking.com
Read the most wanted travel resource here.
If you like this article, follow my adventures on Instagram, Facebook, YouTube, Twitter, and Pinterest, but most importantly sign up for my e-mail list to keep up with updates and travel posts!
A cheat sheet to one month in Italy