If you are here I assume you decided Fiji is a good idea for solo female travelers and I agree with you 🙂 I also used to think only couples go to Fiji or honeymooners, and those with family. It's all about that package deals with flight and hotels, kid's club, romantic walks on the beach, buffet meals, and breakfast on beds. Except, if as a solo traveler you can afford it all, more power to you. Welcome to Fiji Solo travel guide, continue reading as I cover everything you need to know before you go.
Traveling to one of "the tropical islands" alone is a great idea. I mean, if you are looking for serene tranquility, cultural authenticity, and natural beauty, then Fiji is the best choice. This is a guest post by a fellow solo female traveler – Asha. Thank you for your contribution.
Fiji is a gorgeous country with its 333 islands and is known as the 'Soft Coral Capital of the World'. It is punctuated with loads of scenic landscapes and other geographical features such as turquoise oceans and the Great Astrolabe Reef. So an underwater adventure could be a highlight reel when visiting Fiji. If you're a keen diver, a must experience would be diving with hundreds of different species of fish and coral. Alternatively, if you are not keen on water, there are equally fun non-water activities available which I will elaborate further down below.
Fiji Solo Travel Guide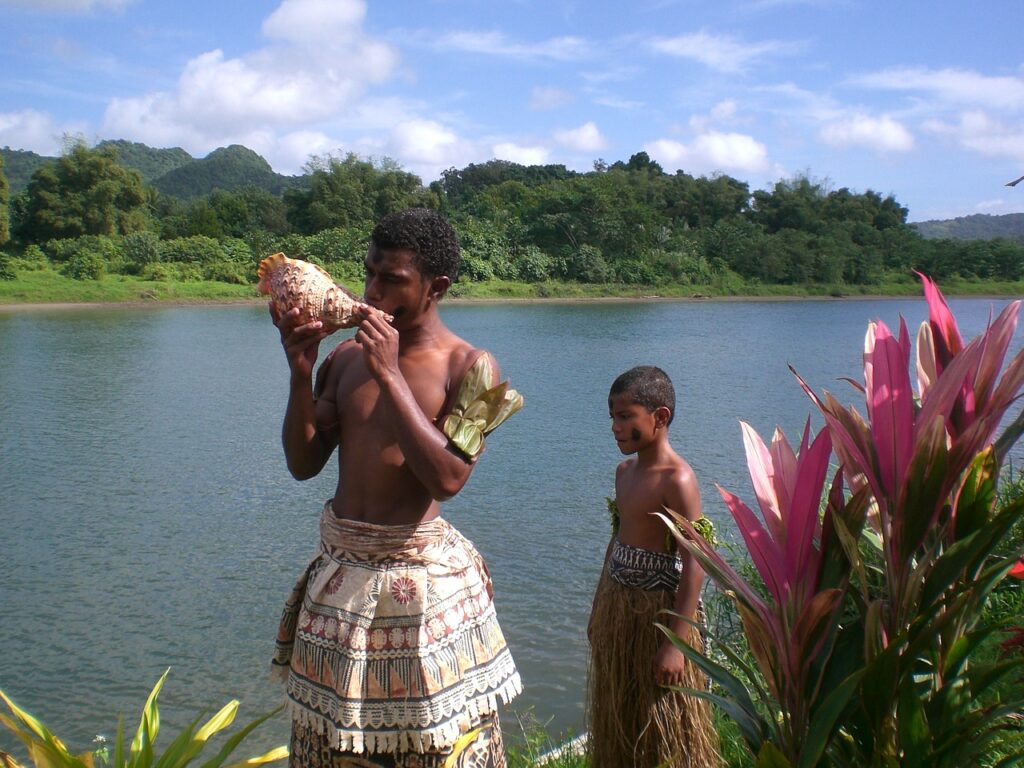 Traveling alone is quite different, as opposed to moving with a tour company. Hence if you are traveling alone, you have the choice to travel however you want via flight, bus, ferry, train, or cruise ship. It all depends on your preferred mode of traveling and budget.
Let's start with how to get there, what to do, eat, where to stay, and day trips followed by the Fijian islands.
How to get to Fiji?
If Fiji is your sole destination then it is most recommended to travel by plane. There are two ways to get to Fiji from Australia and around the world. 1. Stopover in New Zealand and fly to Nadi, Fiji or fly over from Australian cities such as Melbourne, Sydney, Brisbane.
The major airport and gateway to the islands of Fiji are Nadi International Airport. Nadi is located on the west coast of Viti Levu, the main island of Fiji, whereas Suva, the capital city is practically on the opposite side of the island.
The second option is to get on the cruises to arrive in Fiji, just make sure while booking that the cruise not only passes through but actually docks in Fiji and that you will have the opportunity to get off the ship and explore.

If you have a large travel budget, consider chartering a yacht. Sailing from Australia to Fiji is a popular vacation option. Make sure to book through a reputable company in advance. (Some of the airlines that provide inter-island travel are Turtle Airways, Air Fiji, and Pacific Sun)
As mentioned above there are hundreds of islands and if you are interested in exploring them, a boat/ seaplane might be a perfect idea for your trip. For example, you could also take a look at some cruise lines that offer stops in Fiji or book a cruise that passes through the South Pacific Islands. There are many cruise lines the debark from Sydney, Australia. Check out South Sea Cruises and Blue Lagoon Cruises.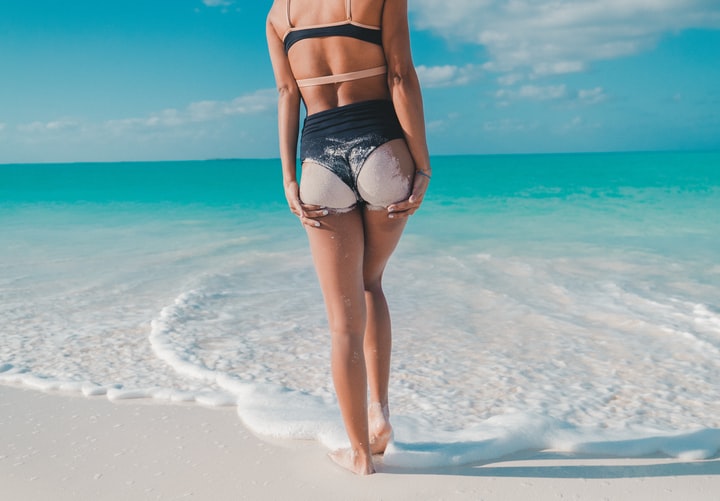 How to get around Fiji?
The easiest way to get around the country is to fly with Pacific Sun. That being said, buses are the way most locals get around and use ferries for island hopping.
Cabs/taxis in Fiji are more expensive than riding the bus but while taxis are required to run on meters within most of Fiji's towns, long-distance trips are available where the fare can often be negotiated.
Uber is currently unavailable in Fiji but taxis are available and affordable.
How many days in Fiji is enough?
I usually go with the flow with some rough ideas from bloggers on what to do but over the years I have learned that figuring out why you want to go to a certain destination will make it easier to plan the rest of your trip. For example, if you want to travel to Fiji for an adventure in nature, or you will want to make a plan to visit some of the more remote islands. Or perhaps you have enough time to plan a bit of both worlds?
Regardless, I would say a week is a minimum time to spend on your Fiji solo travel. You will most likely start your journey in Nadi, explore major spots, activities then get around the islands or capital Suva for a multi-night trip.
Where to stay in Fiji?
There are numerous choices when it comes to accommodation in Fiji from all five stars hotels to hostels. Make sure to book with a legit website such as Agoda.
I met some fellow travelers in my Fiji solo travel in beach-houses which offer private and dorm rooms with acres of tropical gardens and are minutes away from the white sandy beach with living coral reefs. You might like bure accommodation too (these are vales (Vah-lays), "houses" in Fijian, are set along beaches, or are tucked among lush foliage)
Looking for something fancy? Stay in one of the three resorts with over-the-water bungalows
There are also some eco-friendly and family-friendly resorts too if you are into that where they serve organic fruits and vegetables grown in their own gardens. You can even enjoy bird watching, hiking to the waterfall, kayaking, and snorkeling with rent-free gear.
Do I need a visa for Fiji?
If your passport is from Australia, you can stay up to 90 days in Fiji just with a visa on arrival stamp. That said, the authorities may ask for the return air or ferry ticket. That being said, I highly recommend checking the official website online or with your local embassy to find out if your country requires a Fijian visa.
When is the best time to visit Fiji?
The best times to visit Fiji are between May to October when it is dry and mild weather because November through April is Fiji's wet season (or "typhoon season"), and the weather is characterized by hot humid, and short storms. That said if you book your flights between mid-October to mid-November that would most likely be the best time to visit Fiji as you'll save the most on airfare and accommodations with low prices, fewer crowds, and weather conditions are dry, settled, and pleasantly warm.
Is Fiji safe for a solo female traveler?
First of all, let's establish the understanding of traveling is brutality! It forces you to trust strangers and to lose sight of all that familiar comfort of home and friends. You are constantly off balance. Nothing is yours except the essential things – air, sleep, dreams, the sea, the sky – all things tending towards the eternal or what we imagine of it. If you are okay with it, you will adapt, you will survive.
That being said, People in Fiji are generally friendly regardless of where you come from and the violent crime rate is quite low. Unless there is a drastic change in the country's political situation, pandemic, or some natural disaster it is safe to travel to Fiji. Just remember to apply a general rule of thumb i.e. Don't walk down that dark alleyway on your own, respect the culture, don't argue about religion, dress modestly, trust your instincts, don't be afraid but be cautious.
Local currency
The local currency is called the FijianDollar, with the international currency code FJD or FJ$. You could withdraw FJD from ATMs. However, remember to consider bank fees from your bank and the ATM withdrawal fee while you do your budget.
People, language, and more
Fijian people share a common Fijian culture and Native Fijians speak in Fijian as their first language, Indo-Fijians speak Hindi as their first language, and both groups speak English as a second language.
If you are an English speaker, getting around the islands of Fiji is fairly simple. Unlike many developing countries you don't need yellow fever or cholera vaccinations when visiting Fiji.
There's free Wi-Fi access available throughout the Nadi Airport terminal. It is available for 2 hours or 1GB. Most hotels and some hostels also offer the same but if you'll be in Fiji for a while or think you'll use the internet a lot, buying a sim with data would be worthwhile.
Look out for Fijian SIM cards that are available at Nadi International Airport, at convenience stores, supermarkets, and the operator's stores.
Must-Have Travel Apps for Fiji
Google Translate for easy communication in case if you happen to travel to remote islands.
Google Maps for ease of finding routes, offline use, Drive, Calendar for time management, and storing pictures.
What to eat in Fiji?
About 40% of Fijians are of Indian descent so it is common to find Fijian meals influenced by Indian cuisines. Here are my recommendations on must-try food in Fiji starting with Lovo (a banquet cooked using an earth oven), Kokoda (a raw fish salad), Cassava (traditional moist cake), Taro (a yam-like staple of Fijian cuisine), Duruka (Fijian asparagus), Nama (a yam-like staple of Fijian cuisine), Fijian Roti ( flatbread), Fish Suruwa (fish curry), Topoi (Fijian dumplings), Baigan Valo, Babakau, Palusami (mashed taro leaves with coconut cream), Fiji chop suey, Rourou (taro leaves), Topoi, Coconut Bread​, Lolo Buns​ and Babakau (fried bread made from a mixture of simple ingredients, such as flour, sugar, water, and yeast)
Avoid eating or playing with reef fish if possible as they have been associated with sickness, not just in Fiji but in many of the South Pacific Islands. This type of fish live in shallower areas and feed off the coral, which at certain times of the year can have a toxic bloom on them, infecting the fish.
For the best deals on fresh fruit and vegetables check out the local food markets and roadside stalls.
Can you drink in Fiji?
Fiji is liberal meaning as long as you aren't driving, above 18 years old, and you can behave yourself, you can drink almost wherever you want. Adding to that any licensed venue of course.
Try Fiji Bitter – beer, and Kava (the traditional drink brewed from a tree root) It's a staple in this island's food and drinks culture. It's made from yaqona that has been ground and mixed with water. This drink has an earthy and peppery taste.
Fiji solo travel
Now that we got the practical tips out of the way, let's get into the best places to visit during your solo trip to Fiji and day trips from it.
Best Things To Do in Fiji
Nadi
Sabeto Hot Springs and Mud Pool
Garden of the Sleeping Giant
The Fiji Culture Village
Visit the Local Food Markets
Sri Siva Subramaniya Temple
Nausori Highlands
Tivua Island Fiji
Snorkeling, canoeing, and drinking coconuts
Day trips/Multi-night Trips
During your Fiji solo travel, if you have a spare day or two, it is a perfect opportunity to get out of the city to see more of what Fiji has to offer. You can even visit the outskirt pacific harbor islands Such as The Mamanuca Islands, The Yasawa Islands, Vanua Levu, The Bouma National Heritage Park hikes in Taveuni Island, Wakaya Island, or Denarau Island. Go snorkeling and diving or chase waterfalls and go on hikes.
If you don't feel like exploring alone, you can join any of the private or group tours below.
Visit the town of Sigatoka
Recommend the 'river safari', a day trip to the heart of Fiji – a remote riverside village – via the fun of a jet boat. It's a shot of adrenalin with a chaser of culture.
Suva
Viti Levu, Venture into the jungles of Fiji and discover the beautiful waterfalls of the Colo-I-Suva Nature Reserve whilst having fun. You can also join the tubing tour on the pristine Navua River.
Best place to watch sunsets in Fiji?
If you have been following me for a while then you know, I absolutely love watching sunsets in every new country. So here are some of my recommendations on the best places to watch sunsets in your Fiji Solo travel.
Sunset strip, Sigatoka, Coral Coast, Viti Levu
Natadola Bay, Coral Coast, Viti Levu
Denarau, Nadi, Viti Levu
Vuda, Viti Levu
Wayasewa, (Wayalailai) Yasawa Islands
Tokoriki Island Beqa Lagoon
Sunset Beach, Mana Island, Mamanuca Islands
Malolo Island, Mamanuca Islands
Malolo Lailai Island, Mamanuca Islands
Qalito Island, Mamanuca Islands
Alternatively, book yourself a Captain Cook Sunset Dinner Cruise sunsets on the Coral Coast around Bedarra
I hope this Fiji solo travel guide gave you an insight into traveling Fiji alone. Discover and indulge in 'Bula Time', which basically means doing sweet nothing in a tropical paradise. Happy Travels!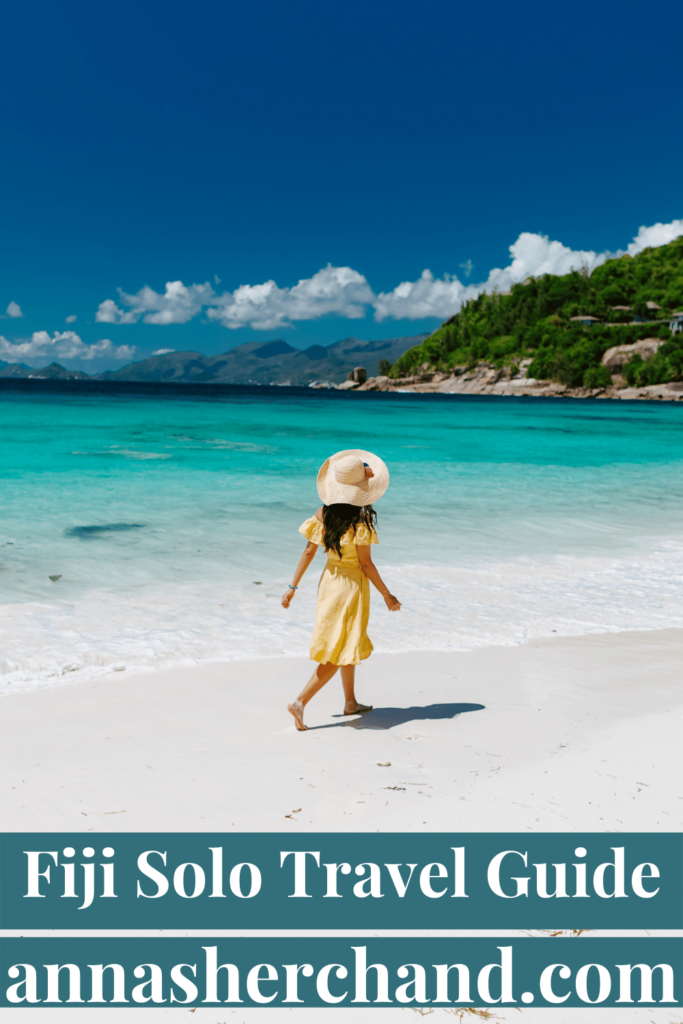 Let me know in the comments: