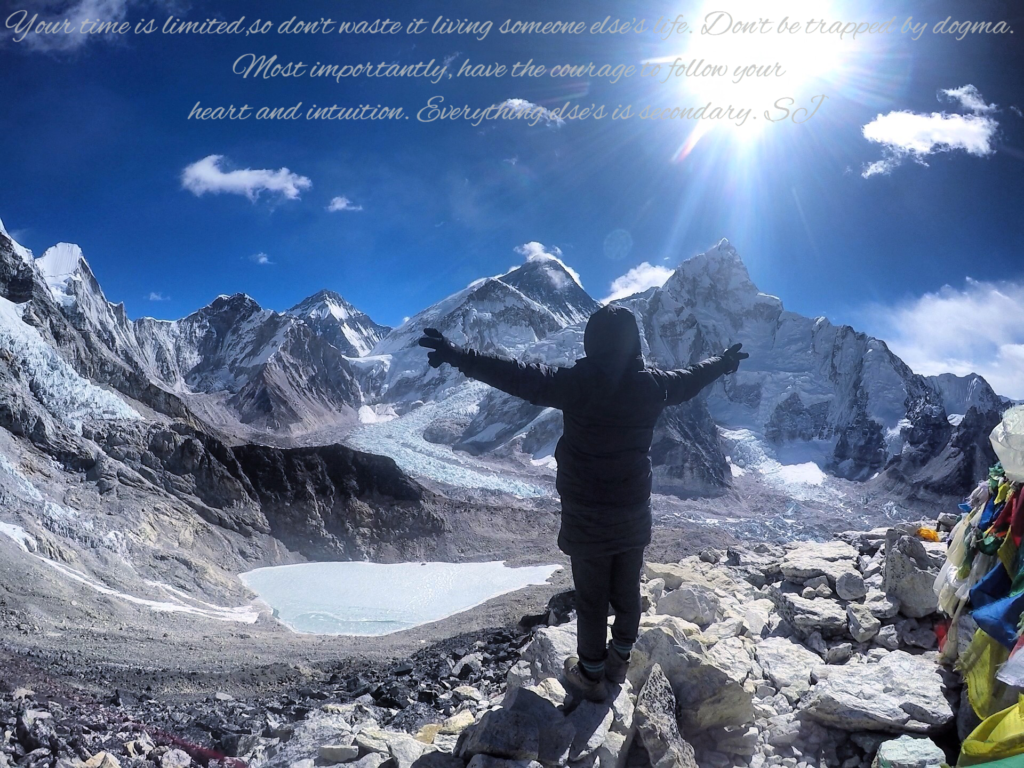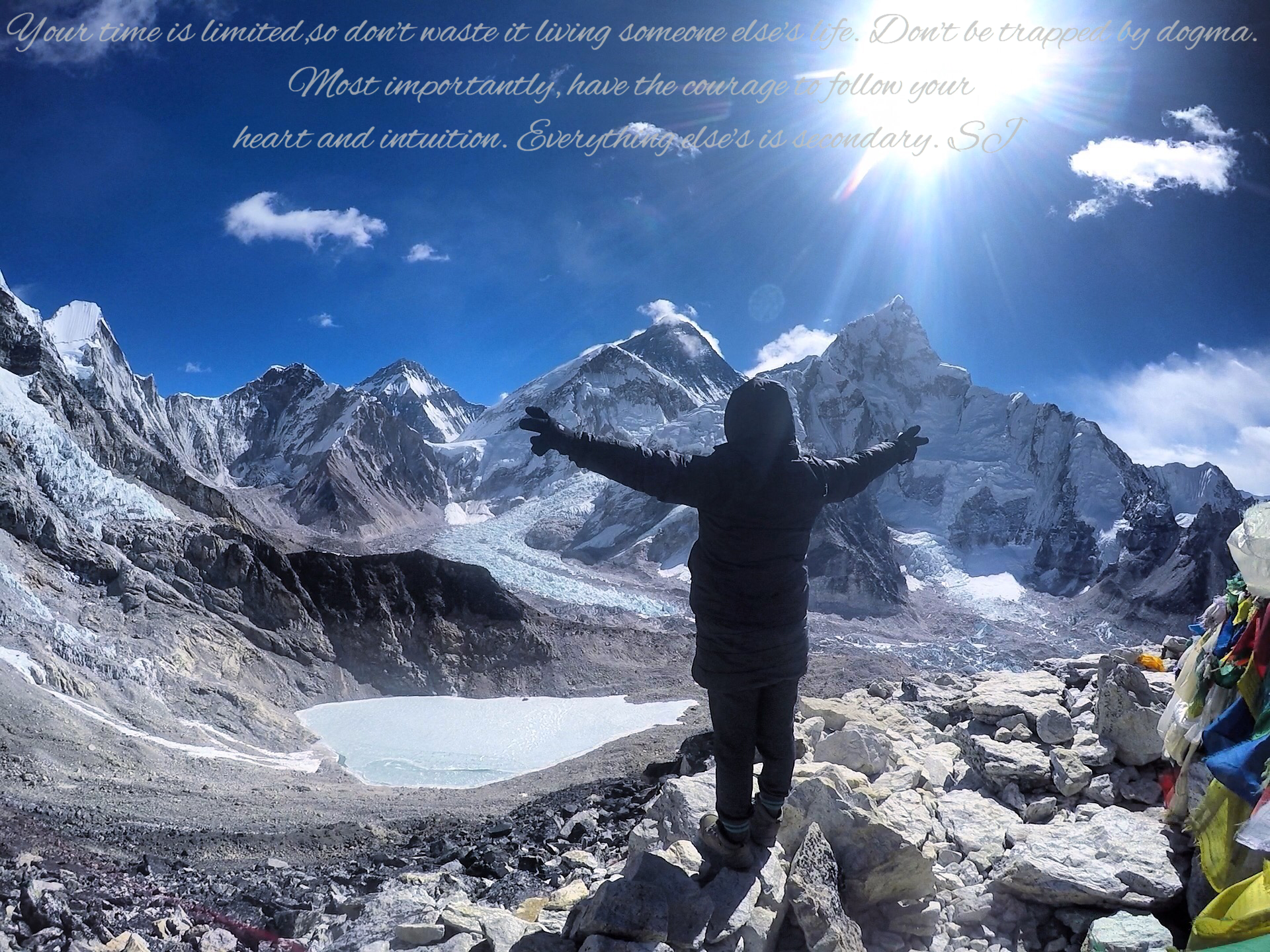 It is true that we live in times where everything goes faster and faster.

Stress is increasing and work seems to take all the time. However, if we apply what President Dieter F. Utchdorf said:
"we would do well to slow down a little, proceed at the optimum speed for our circumstances, focus on the significant, lift up our eyes, and truly see the things that matter most."
Travelling is a small tool that can help feel, see, hear, smell and even taste what is out there, that surround us. That's the main idea.
However, we should remember travelling is not only to have fun but to feel released from the day to day routine, as well as to increase health and understanding of the world that we live in and the things that it has to offer us.
So, after you have learned about the benefits, the places where you can go and what you need, what are you waiting for?
Collect memories, not materials.
There are so many things to appreciate and enjoy, and if you don't think that you have one of the resources you need, make an effort.
So, now it's time for you to make some time and enjoy the benefits of travelling. Give it a try. I've done it, and you know something:
"It is worth it." Just go for it! Here's the Estonian Proverb that I like –
"If you only go once around the room, you are wiser than he who stands still."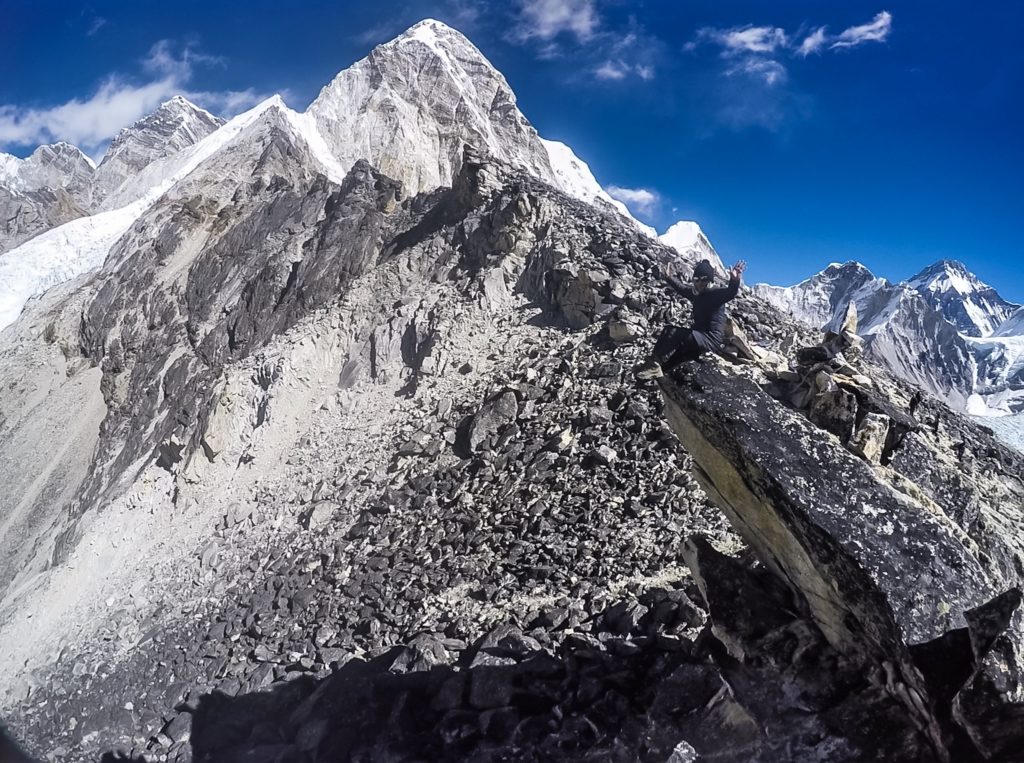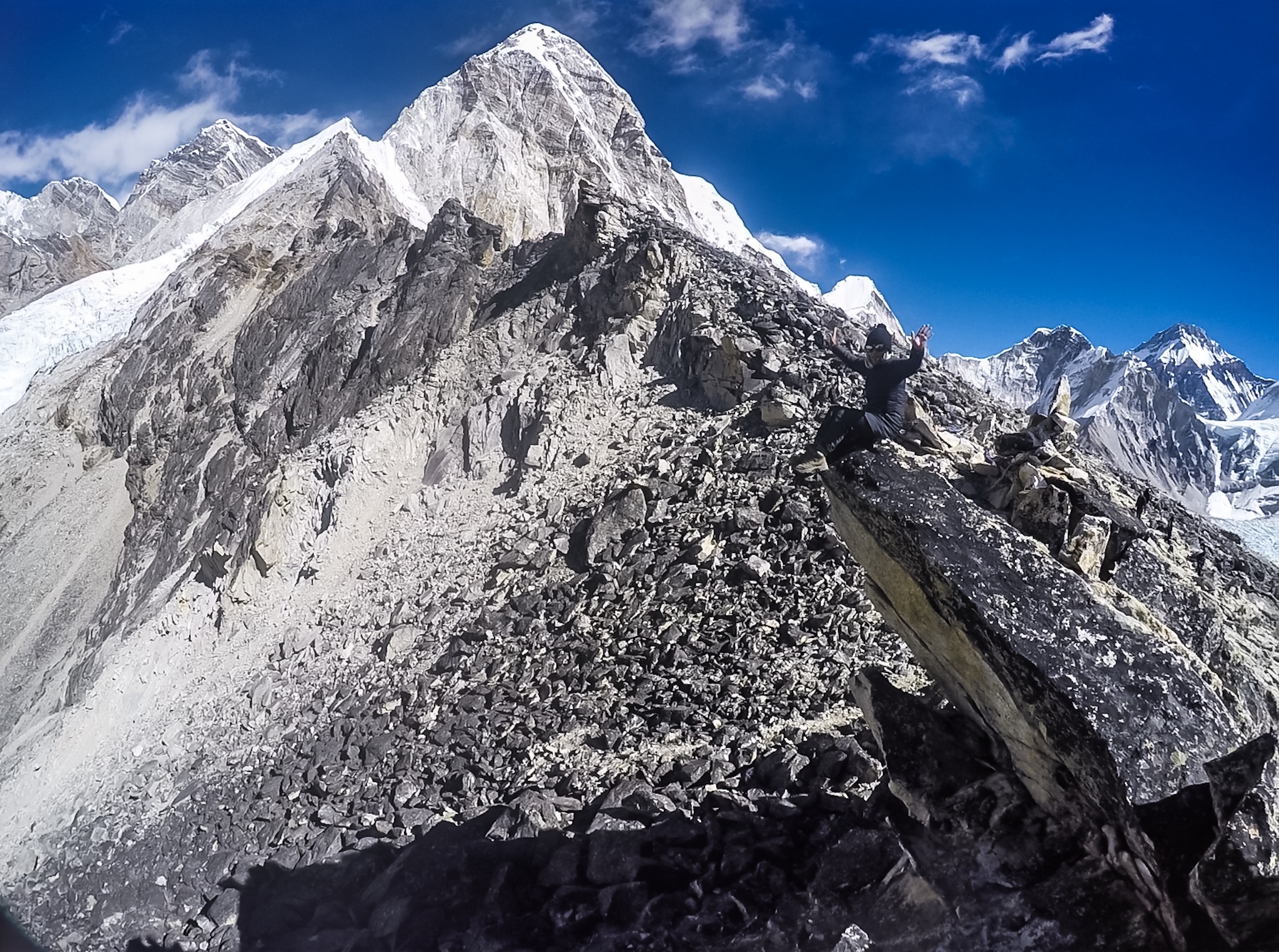 Kala Patthar 8th March 2017
Woke up with the noise of people going up and down the loose fitting wooden stairs.
No shower day 4.
I was craving to be clean by now but being warm in high attitude was more important to survive than a shower! Plus it was an early morning trek. 6 am at the dining hall, breakfast and ready to leave right after.
I was hopeful to make it to the top of Kala Patthar 5643 m. An hour in and I was nowhere close to the top, I slowly started to lose all my hope as the trial was getting steeper and steeper. Even after the much-needed tea breaks, I wasn't anywhere close. It was getting frustrating, to say the least. such hard work!
I wanted to give up but then I remembered I had a lot of motherfuckers to prove wrong!
So, I kept going; 2 snicker bars and a bottle of warm water later; I made it to the top. It basically destroyed me but I did it. The highest point I have climbed all my life 5643 meters at 50% oxygen level (pic above)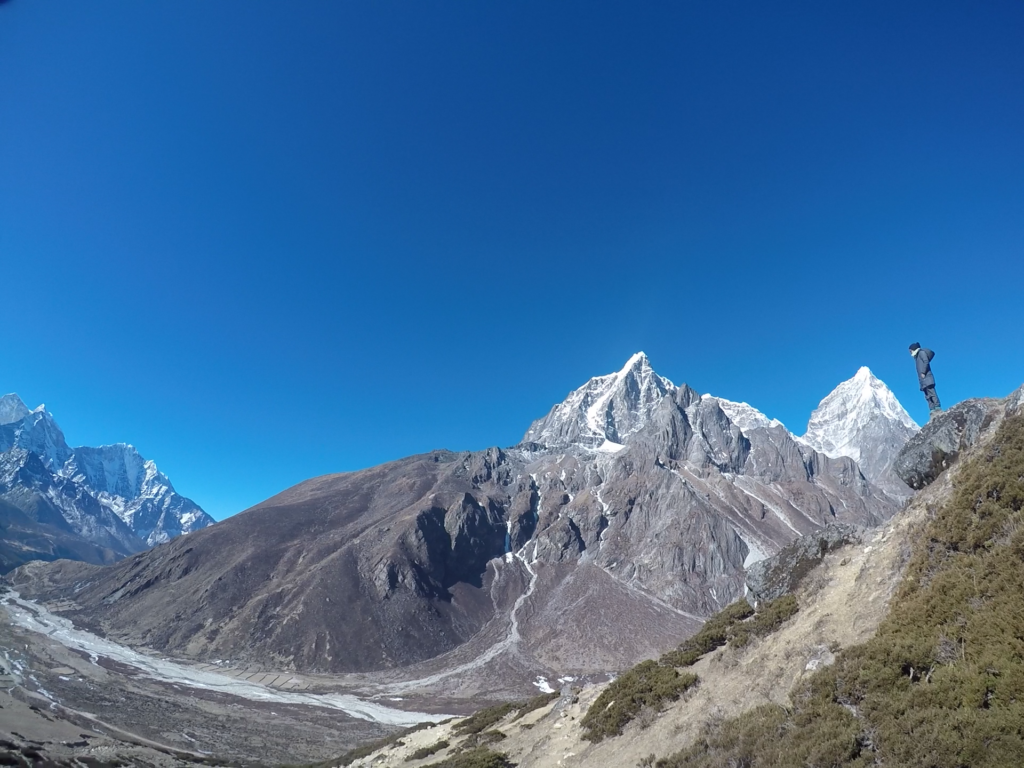 In this beginning it's the beginning that's the worst, then the middle. After the middle, it's the end. In the end, it's the end that's the worst. – about trekking
Windy, bit hungry, exhausted, legs shaking and heart full of excitement and happiness.
I sat at the top of Kala Patthar overlooking Mount Everest for some time. The journey it took to get there, sleepless nights, never-ending trekking and my special ones who helped me get there. I want to thank you. I share this victory with you!
After a few hours, I was off to backtrack all the way to Kathmandu but my excitement didn't end there. I was staying at Himalaya's best hotel
"Hotel Everest View" to end my Mount Everest Base Camp trekking in a style! (review coming soon)
want more?
You can read about me here and more about Mount Everest Base Camp series trek here.
and more pictures in Instagram @annasherchand
You can watch below the last video for this series below. Enjoy!
This is hilarious though –
This is what climbing at 50% oxygen level on 5634 meters above sea level aka the highest rock -Kala Patthar sounds like 😂😂😂 This was on my way back to Gorekshep but you can imagine how it must have been when i was going up to the top! Nearly gave me heartattack but totally worth it 😀

Posted by Anna Sherchand on Friday, July 7, 2017
I was dead! 😛
Mount Everest Base Camp – Day 8 Kala Patthar with Bonus Video