Today I am sharing all the travel tips you need to know for 2 days in Stockholm, Sweden. Such as when is the best time to go, if it's safe for solo female travelers, the best places to see, where to stay, what to eat, day trips from Stockholm, and more. If you are traveling to Stockholm for the first time, this two days in Stockholm itinerary would suit you the best.
Stockholm is the capital and largest city in Sweden often known as the 'World's Smallest Big City' or the 'World's Biggest Small Town' and Venice of the North'. Thanks to its beautiful buildings and exquisite architecture, abundant open water, and numerous parks. It is also home to two UNESCO World Heritage sites – the Royal Palace Drottningholm and The Woodland Cemetery.
With a history that dates back to the 13th century, possibly even earlier, its minimalistic architectural landmarks, Avicii, ABBA, Spotify, Swedish Design IKEA, Swedish Meatballs, Roxette, Volvo & Saab and beautiful nature within an hour of public transportation, Stockholm is one of the most sought after and second most visited travel destinations in Scandinavia/ Nordic countries.
2 days in Stockholm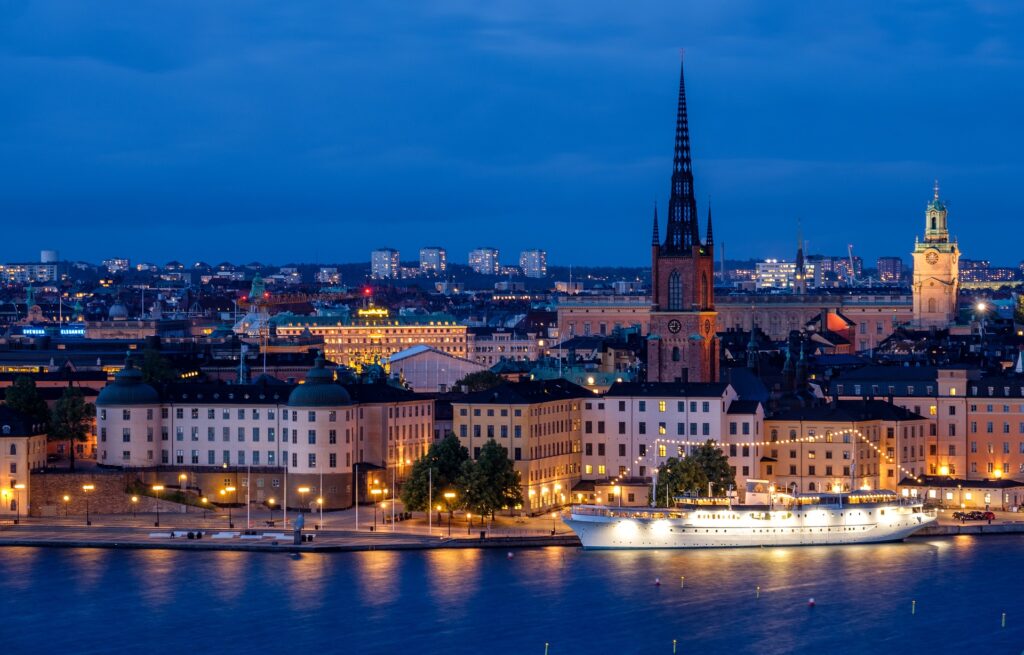 How many days in Stockholm is enough?
Although I like staying until my visa runs out in each country but if you are time-poor, I would suggest spending at least 2 days in Stockholm. This should be enough time to explore Stockholm's main attractions because they are located quite close to each other and you can go pretty much anywhere on foot, get the feel for the city, and even take a half-day trip.
Where is the best place to stay in Stockholm?
If you want luxury then hotels are the best options or even Airbnb otherwise sticking with hostels would be your best bet with budget travels. What I find with Airbnb is though, you can even wash the bedsheets once you arrive because usually, the apartments come with washing and laundry machine. Either way, some of the best neighborhoods to stay in Stockholm are Gamla Stan (Old Town), Norrmalm, Södermalm, Djurgårde, Östermalm, or Vasastan.
When is the best time to visit Stockholm?
The best times to visit Stockholm are between May to August (late spring and summer) because the temperatures are warmest and daylight lasts the longest and there are tons of events and festivals. Plus the room rates are affordable though they fill up fast. Something worthing noting is the second half of June it barely ever gets dark in Stockholm during some weeks because of the midnight sun.
Is Stockholm safe for a solo female traveler?
My experience of solo travel to Stockholm was safe from start to end. So I would say unless there is a drastic change in the country's political situation, pandemic, or some natural disaster it is safe to travel to Stockholm, and also crime rates are extremely low in this nation. Just remember to apply a general rule of thumb i.e. Don't walk down that dark alleyway on your own, respect the culture, don't argue about religion, dress modestly, trust your instincts, don't be afraid but be cautious.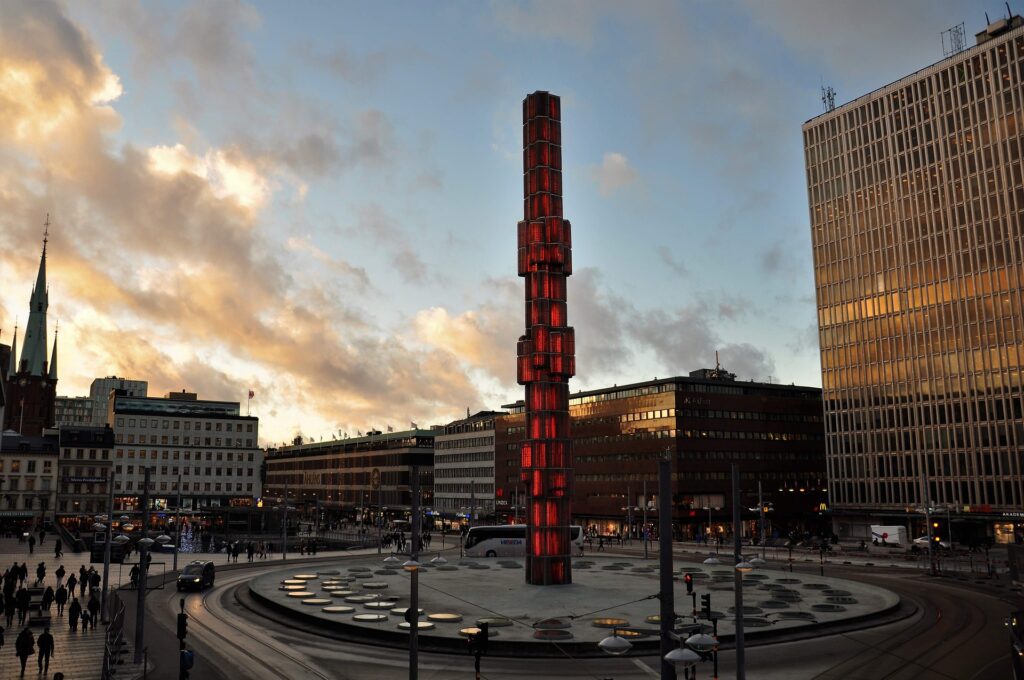 Local currency?
The official Swedish currency is the krona SEK (plural "kronor") Like any other developed countries, these days it's no cash policy. So almost all establishments accept debit or credit cards. Remember to consider bank fees from your bank and the ATM withdraw fee while you do your budget.
Do I need a visa for Stockholm?
If your passport is from Australia, you do not need a visitor visa to enter Norway because it falls under the Schengen zone that allows Aussies to stay up to 90 days in any 180-day period. Passport should be valid for at least six months beyond your stay. That being said, the authorities may ask for the return air or ferry ticket. I highly recommend checking the Swedish Embassy's website for the most current visa information for you.
How to get to Stockholm?
By Plane
There are four airports with international traffic to and from Stockholm. The main airport, used by most airline carriers, is Stockholm Arlanda airport, located 40 km north of the city. Recommend to search via Skyscanner to check the latest flight pricing from your departure country.
By Ferry
Alternatively, you could take cruise/ferries from different countries. For example, Helsinki to Stockholm takes about 17 hours or ferry from Tallinn to Stockholm which takes about 16 hrs 45 min, with Tallink Silja.
By Train/Bus
If flying or taking a ferry both are not your style, you can also travel overland to Stockholm which is what I did. As an example, you could go via train from London to Gothenburg then the second train from Gothenburg to Stockholm central station. You could even use a car share ride such as Blabla car to go from Oslo to Stockholm.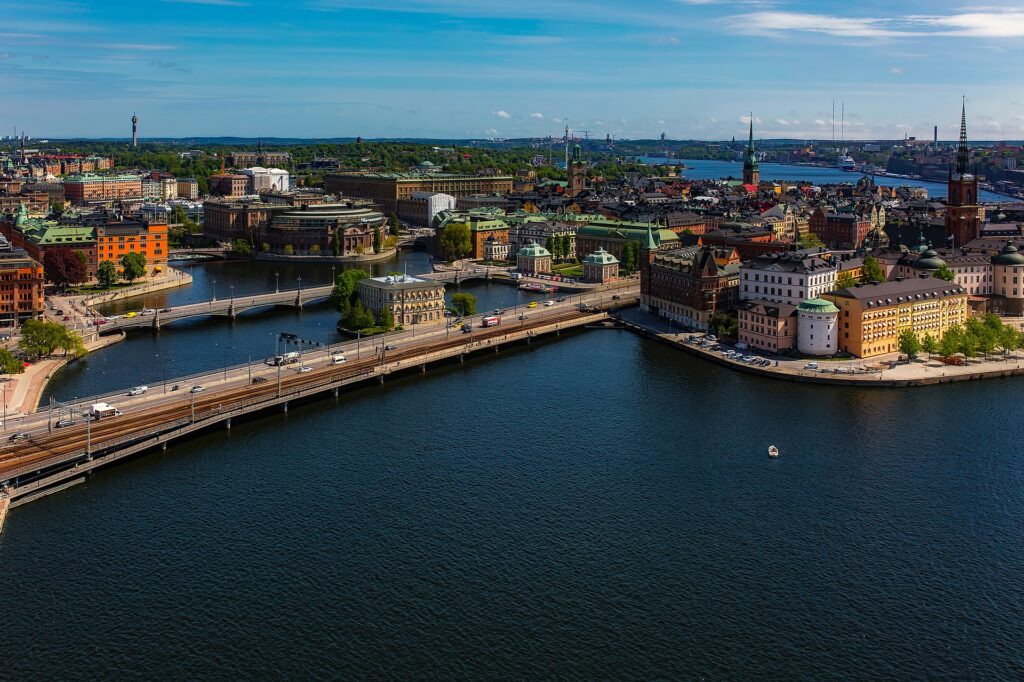 How to get around Stockholm?
The first option I always suggest is to walk around the new city because it offers so much more with the sights, sounds, surprise conversations with the locals, and more. It is also very easy to walk around in Stockholm city because all the main attractions aren't too far from each other.
That said, Stockholm also has an established public transport system served by bus lines, metro, commuter rails, trams, ferries, and very efficient biking paths. Public transport is widely available which makes it easy to explore all corners of the city.
Alternatively, you can download Uber for going around in Bratislava. Here is the $10 off your first ride on the Uber app. Use code 'k7zapn' to sign up. Enjoy! Details: https://www.uber.com/invite/k7zapn
People, language, Simcard
Based on my experience I found Swedish people to be friendly and fun to be around. Not only the locals I met there but also other Swedish people I met around the world. They are always open to adventure, open to alternative lifestyles and if you are too they won't judge you for it. I was also advised they are offered a high welfare and have a high percentage of non-religious people in the country.
Swedish is the official language which is a little bit similar to its sister Scandinavian languages, Danish and Norwegian, and also English is widely spoken in Stockholm, and virtually every swede can speak it fluently not it's not common unless necessary.
You can pick up a sim card in stores either of three providers Telia, Telenor, Tele2, and 3 Sverige. Telenor is considered the market leader, but Telia has better flexibility for short-term visitors and best for the remote places also. I used Telia and in order to activate the SIM card, I placed it into your cell phone and called Telia on 1544. After the call waited for the activation message and it was on.
Sweden's country domain code is .se, and country-code is +46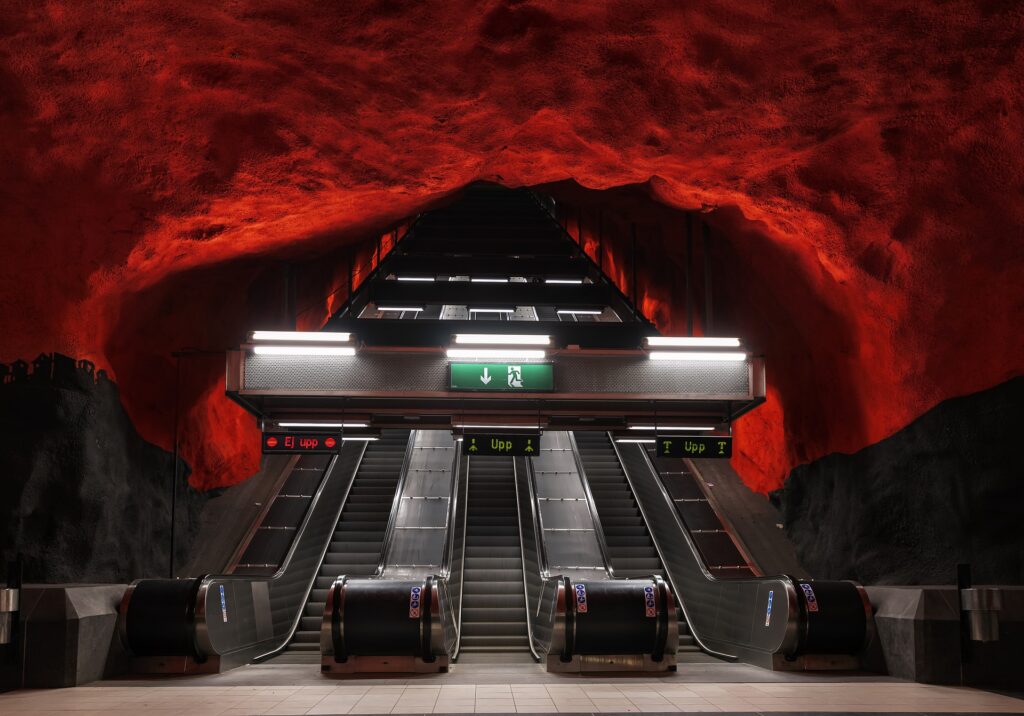 Must-Have Travel Apps for Stockholm
Google Translate for easy communication on the local language and it's extremely simple to use!
Flixbus app to travel to Europe very cheaply including other cities in Denmark other than just Copenhagen. It has a comfortable seat, wifi, and snacks onboard.
Google Maps because it offers very good coverage of Bratislava, including Street View. Google Drive, Calendar for time management, and storing pictures.
Direct Ferries app to compare companies, prices, and, once you're happy, book those ferry tickets.
SL – Reseplanerare och biljetter for transport planner for all of Stockholm's public transport
Taxi 020, Taxi Stockholm, Taxi Kurir, for taxies
StreetKäk – a guide to Stockholm's food trucks and Bookatable for booking tables directly in the app
The Northern Lights App to find out when and where should you go to see them (more on the northern Sweden)
Go Jauntly where you curate your own walks
Stockholm County Nature Map makes it easier to find green areas to visit.
What to eat in Stockholm?
Traveling to Stockholm wouldn't be complete without trying their food! The must-try food in Stockholm is traditional Swedish Meatballs, Kanelbulle (Cinnamon buns), Crayfish, Jansson's Temptation, Toast Skagen, Raggmunk, Herring, open sandwiches (smörgås), possibly on crispbread (knäckebröd) and Lingonberry.
As you know most countries have a signature drink. Stockholm is no different. So the must-try drink in Stockholm is Brännvin (literally "burn-wine") a liquor distilled from fermented grain or potatoes.
Where to eat in Stockholm?
Generally speaking, eating out in Stockholm is expensive but there are some really good budget-friendly and vegan options available also. Most of the cheapest options are pizza and take away shawarma places that are spread throughout the city. And here are some restaurants I recommend from casual to fine dining. Punk Royale, Oaxen Krog & Slip, Taverna Brillo, Lilla Ego, Rosendals Trädgard, Indian Street Food, Meatballs For The People, Sushi Sho, Häktet, Falloumi, Ekstedt, and Frantzén. The opening hours may vary, confirm before booking the table.
2 days in Stockholm
Now that we got the practical tips out of the way, let's get into the best places to visit during your 2 days in Stockholm. You can plan your days according to what you would like to see out of the places mentioned below.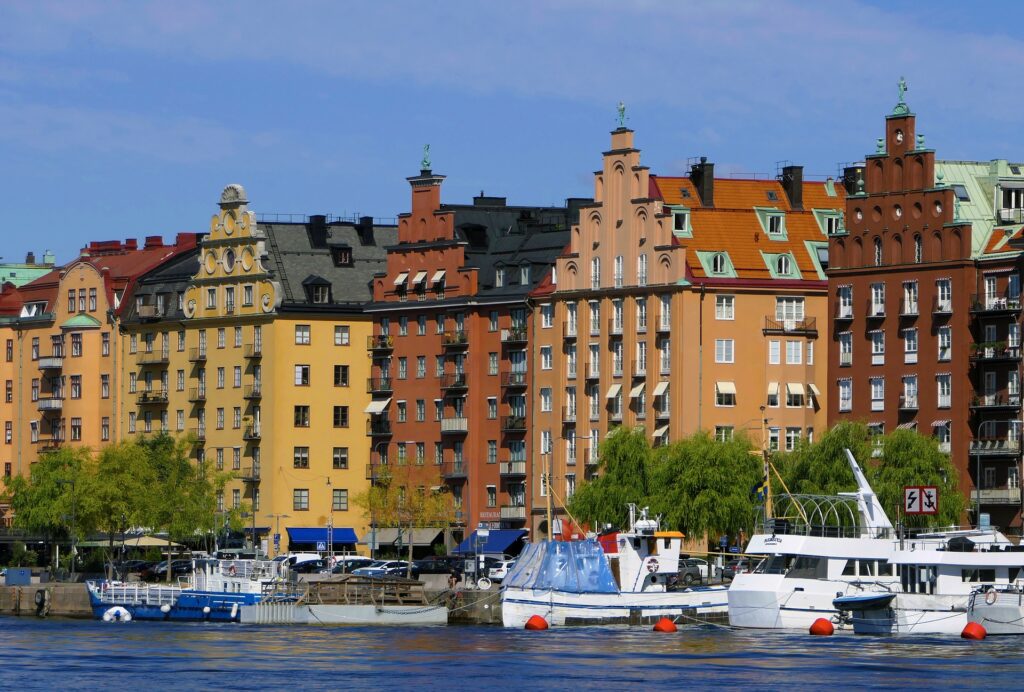 Best places to visit in Stockholm
Buying a Stockholm pass is a good idea to start exploring the city. But if you are more into meeting other fellow travelers I consider joining a walking tour, meet other travelers and get familiar with the city with the help of licensed, professional guides. There are many types of walking tours available from the public to private tours ranging from 1 to 3 hours.
Either way, whether you join the tours or end up exploring on your own, here are the must-see places in Stockholm you shouldn't miss: the Riddarholmen Church, a Franciscan monastery built-in 1270, the statue of Stockholm's founder Birger Jarl, regal palaces dating from the 1600s, Gamla stan, Vasa museum, city hall, abba museum, Stockholm archipelago to learn about its history, and Telefonplan tower.
Experience wise, taking a dip in a historic bathhouse is unforgettable as well as seeing the panoramic views of picturesque Lake Mälaren and its surrounding countryside. This is a perfect introduction to Stockholm and its Old Town district. Don't miss the world's tiniest alleyway in there somewhere too!
If you are after proper nature and hiking in Stockholm my recommendations are Tyresta National Park, Trehörningsskogen, Björnö Nature Reserve, Brunnsviken, Norra Järvafältet, Sörmlandsleden, and Nacka Nature Reserve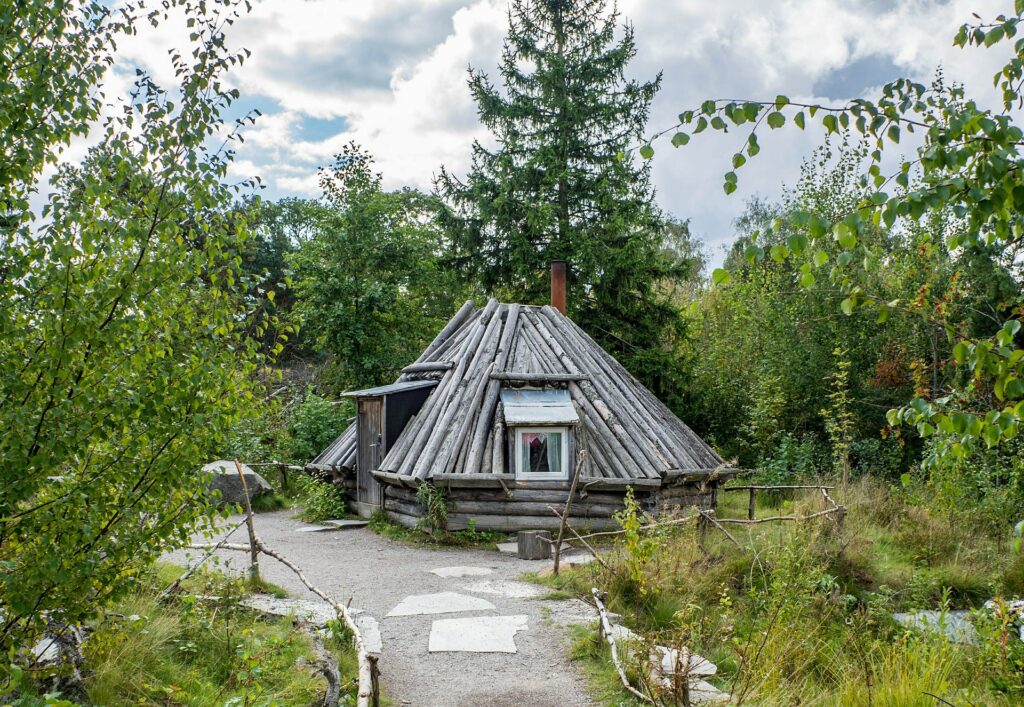 Best place to watch sunsets in Stockholm
If you been following me for a while you know I am a sunset lover and it is a high priority to every new country I visit. 2 days in Stockholm meant I could watch it twice! Here are some places I recommend for watching sunsets in Stockholm Skinnarviksberget (Hilltop spot with scenic city views), West Bridge (Very nice view during sunrise and sunset and it is also a good spot for an evening walk), Katarinahissen (Iconic elevator & Stockholm viewpoint), from Söder Mälarstrand (water view), Evert Taubeterrassen (Riddarholmen) small island next to Gamla Stan, Monteliusvägen (fantastic view of the city (it is worth the climb), and Gräna Lund (amusement park along the seaside)
Half a day trips from Stockholm
On the second day perhaps if you are feeling up to it, here are some options for short road trips from Stockholm. There are 24,000 islands in all and basically you can get a taste of the area just by venturing a little bit further. Such as to Vaxholm (+/- an hour by boat/bus/car- a city with shops, restaurants, and there is a castle on its own island), Gallno or Utö or Grinda (quiet small islands), and more options below.
I hope the 2 days in Stockholm article helped you in planning your travels.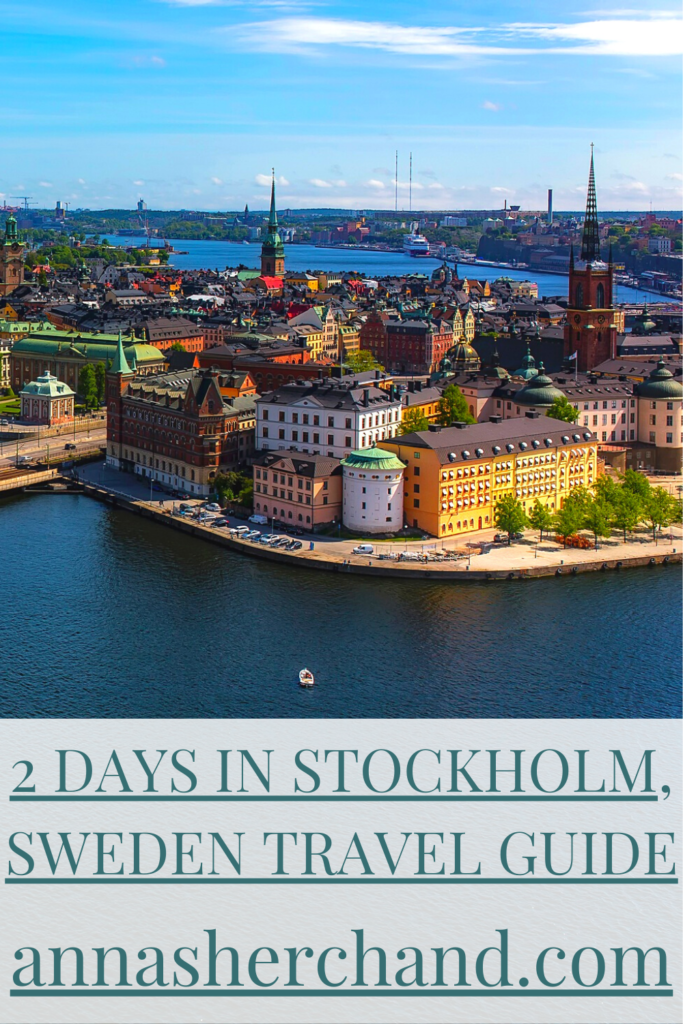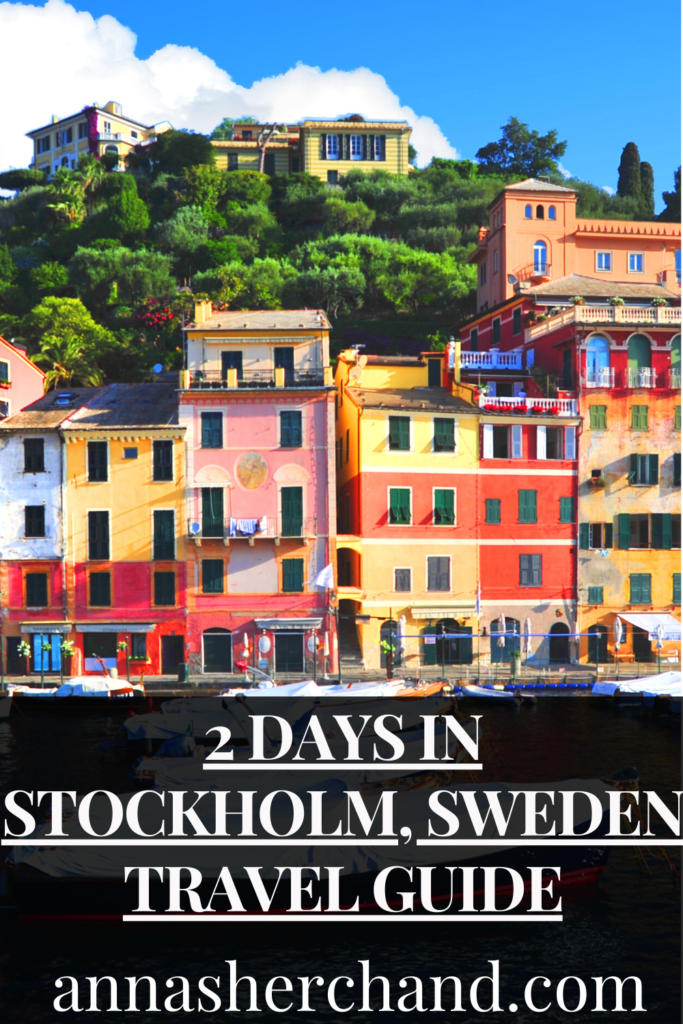 Let me know in the comments:
2 days in Stockholm, Sweden