To a tourist, Summer in Sydney may look like sun, surf, BBQ and a jam-packed Bondi Beach. But if you ask any water-loving local, they will tell you there are a lot more hidden beaches and bays in Sydney than Australia's most famous beach. You just need to know where to find them.
Today I am sharing my local knowledge of 10 best secret beaches as well as swimming holes in Sydney. Save this page or pin it for your reference.
There is plenty of stunning waters to dip your feet and enjoy the Australian sun in Sydney! Wander further than the famous Bondi beach this summer. According to Wikipedia, there are well over 100 beaches in Sydney ranging from a few feet to several kilometres. Mostly located along the city's Pacific Ocean coastline and its harbours, bays and rivers.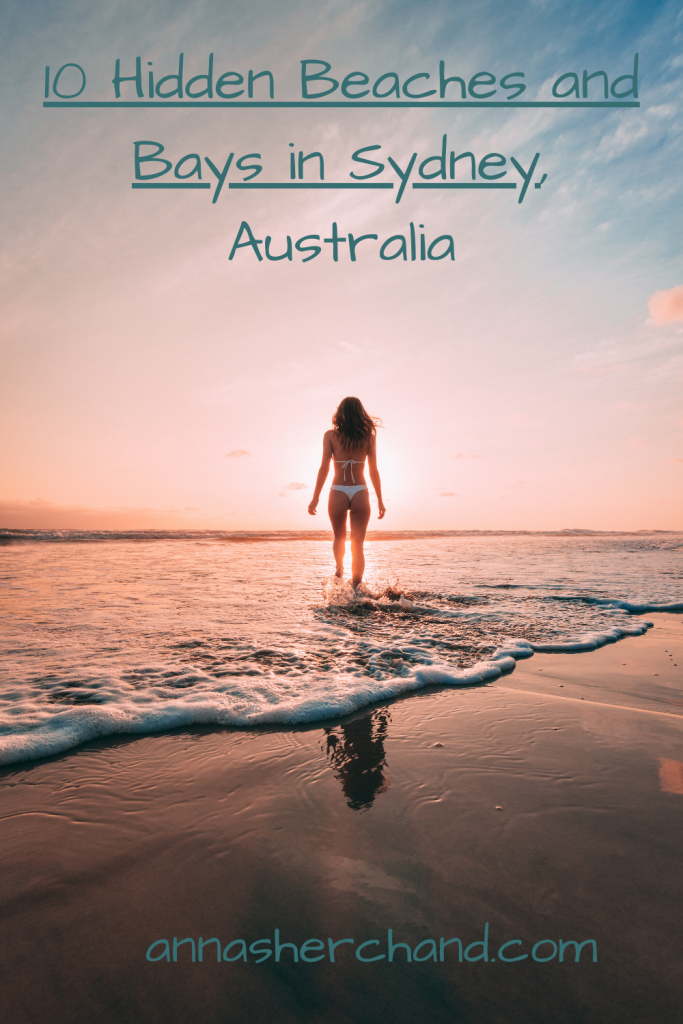 As I mentioned it on About me, I moved from Nepal to Sydney over 10 years ago. Nepal is a landlocked country and I grew up surrounded by beautiful mountains and lakes. In the beginning, the beaches weren't my favourite because it constantly reminded me of being alone in a foreign country and felt homesick. Can you believe I would just look at it from the distance!
Read here about the best walks in and around Sydney.
Over the last 9 years though, I slowly started going to the beaches regularly. Let me rephrase that, I started going to secluded beaches away from the crowded ones. And I love it and have explored a lot of them. Here is my personal hidden list to start your summer in Sydney the right way!
Secret beaches and bays in Sydney
1. Athol Bay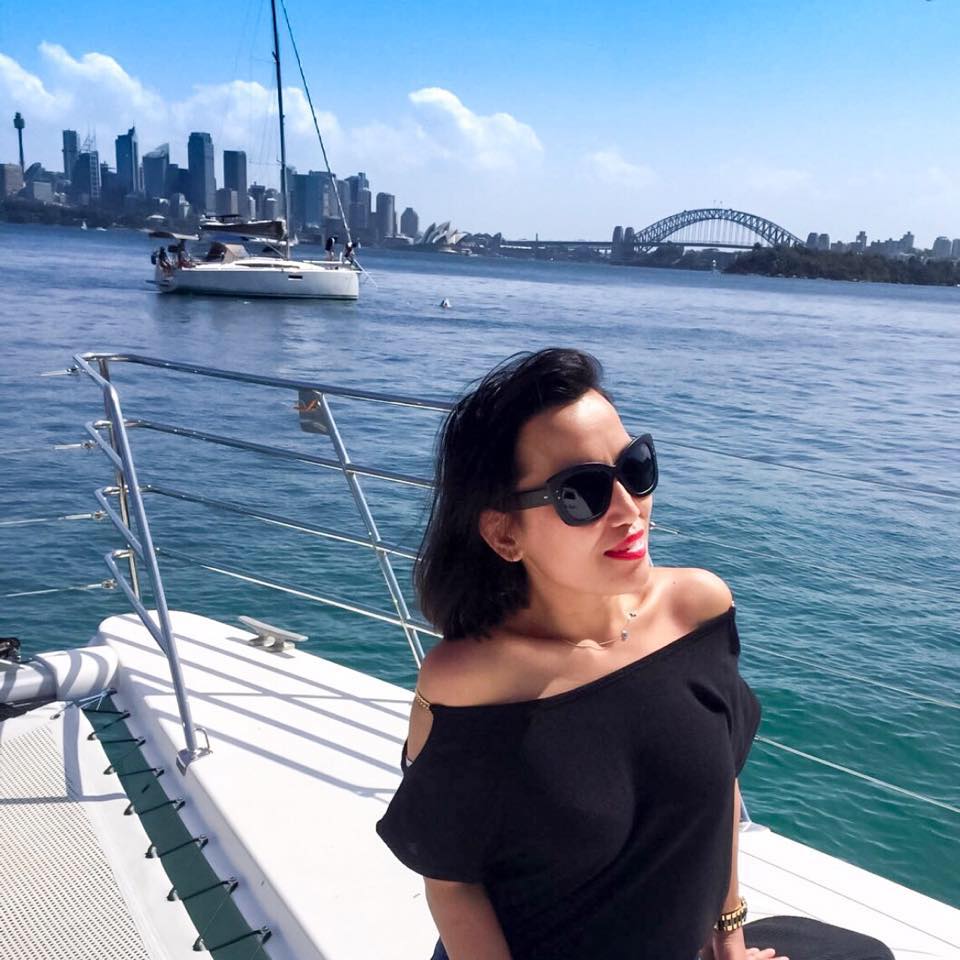 Athol Bay is located between Athol Wharf – the ferry wharf of Taronga Zoo – and Bradleys Head. It is one of the secluded spots for having a picnic with a stunning view of the city or hire a private boat for a day and cruise around. Locals say it is one of the most beautiful with spectacular views of the skyline of Sydney. Day or night, it just looks stunning from here!
2. Gordon's Bay
When you do the Bondi to Coogee walk, you will find Gordon's Bay towards the end of the walk near Coogee Beach. Even though it is an Instagram hit, not many know about this hidden Bay. Secluded with a crystal clear water, fringed by bushland, no big waves, just relaxing beach and smooth boulders that you can sit on and enjoy the coastal greenery and the emerald water. This is a dream set up! Get there early to claim your rock to picnic or sunbake.
3. Milk Beach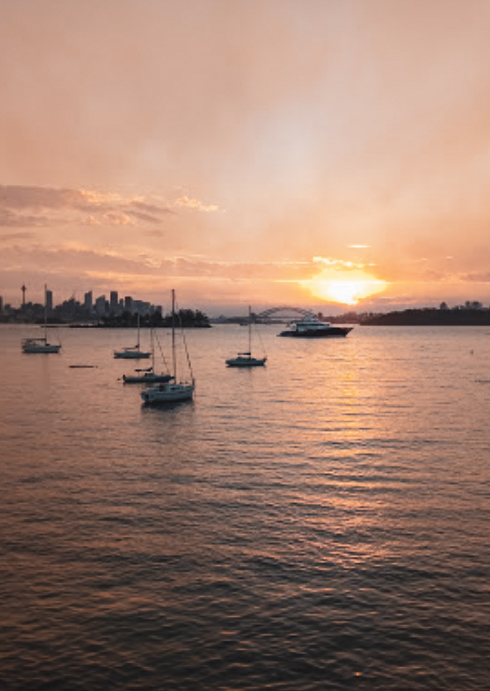 Milk Beach is one of the best-hidden beaches and bays in Sydney. No wonder only a few know about Milk Beach because it is totally hidden away in the gardens of Strickland House in Vaucluse. It is one of the most lovely, secret beaches in Sydney. Get there early to enjoy this hidden beauty, which sits overlooking Hermit Bay and Sydney Harbour.
4. McIver's Baths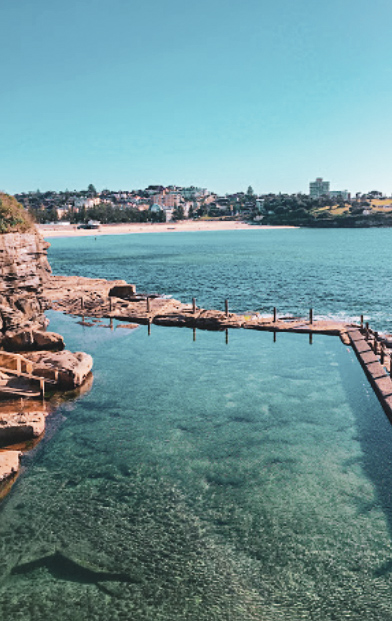 This is another one of Sydneysider's secret gem! It is not strictly a beach but it is nestled just a couple of minutes south of Coogee Beach, perched on a rocky platform, with front-row seats to the Pacific Ocean. You can sunbathe over huge rocks and then cool off in the rock pool. Water is way warmer than the open sea and just fantastic. Just apply caution when looking for your private rock to sunbathe on. Mind the gaps and muddy (rather deep) holes on those rocks. If it matters to you McIver's Baths is a women's only ocean pool. So, you can work on your lineless tan in private! Get there when it is most quite early in the mornings in the mid-week.
5. Collins Flat Beach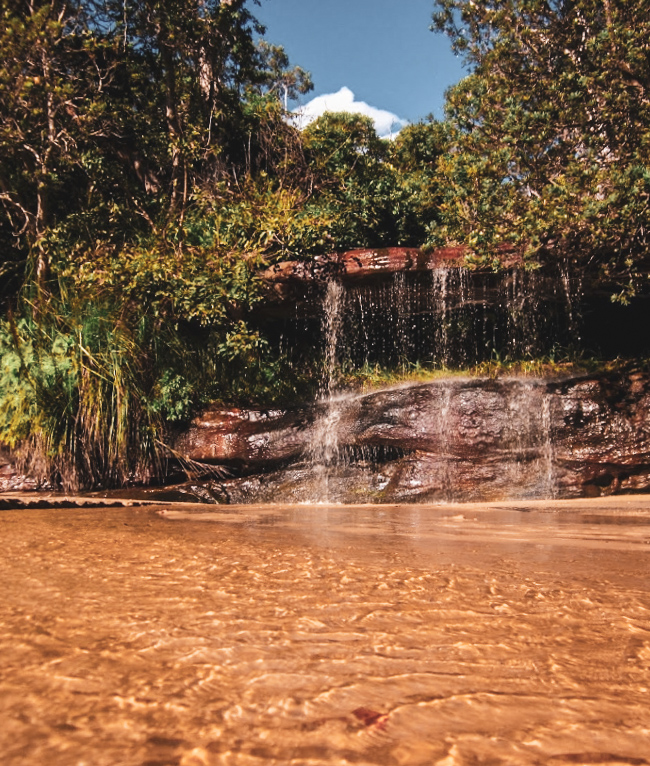 Collins Flat Beach is a great spot to enjoy the hidden beach with no crowds. It is located just a few minutes from Manly between North Head and Little Manly Cove. Though I believe there is a walking track to get there, the fun way to get to this gem of a beach is via water. Hire a kayak or canoe from Manly Wharf and paddle it here.
It is one of my personal hidden favourites to have a picnic, a bottle of wine and take in the peaceful surroundings with scenic Harbour views, moments away from civilisation. There's even a little waterfall! So set up early, enjoy a lazy afternoon on the sand and enjoy this secluded beach for all its worth!
6. Redleaf Beach
Hidden behind the Woollahra Council building is one of Sydney's secret beach called Redleaf Beach. It is located in Double Bay, and here you can swim, dive off the jetty or relax on the grassy hill while having a picnic or coffee from Redleaf Cafe. They offer a surprisingly extensive breakfast/brunch and lunch menu, together with the beautiful location. Redleaf Beach is a treat with a Murray Rose Pool at the western end of the beach. Enjoy the sun, sea and 'scenery' at this very pretty harbour-side local.
7. Kutti Beach
Quietly hidden away between Parsley Bay Reserve and Watson's Bay, at the bottom of a steep wooden staircase is Kutti Beach! It is a hidden oasis surrounded by prestige multi-million dollar waterfront mansions. If you don't know what you're looking for, you're guaranteed to miss it apart from the locals.
Hard to locate, that is until now!
Kutti Beach is accessible by a small narrow stairway (shoulder-width) on the left of the Vaucluse Amateur Sailing Club entrance located at the end of Wharf Road. Dogs are allowed here, So, if you have a dog bring along to share in the serenity. If you rather not be surrounded by furry babies, consider going to any of the other secluded beaches on the list. There are no amenities or shops nearby. So, bring everything you need to enjoy this secluded patch of paradise.
8. Castle Rock Beach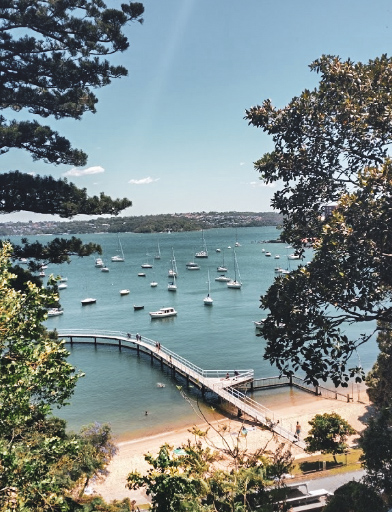 Nestled amongst the bush in the middle of the Sydney Harbour National Park. Castle Rock Beach is a secret gem, with emerald water and perfect rocks for climbing. Tranquil and Shhh secluded beach is only accessible by walking (or a boat) between The Spit to Manly walking track. You can cool off in the clear water while eating your well-deserved sandwiches.
9. Reef Beach
With only 30-40 mins walk from Manly, you can get to Reef Beach in Dobroyd Head. It has an amazing view across to Manly, clear calm water and if you walk around to the right of the beach you will have a beautiful view across Sydney Harbour and out to the Heads. It is also a great place for snorkelling. Just don't forget to bring lunch and stay for the day.
10. Little Congwong Beach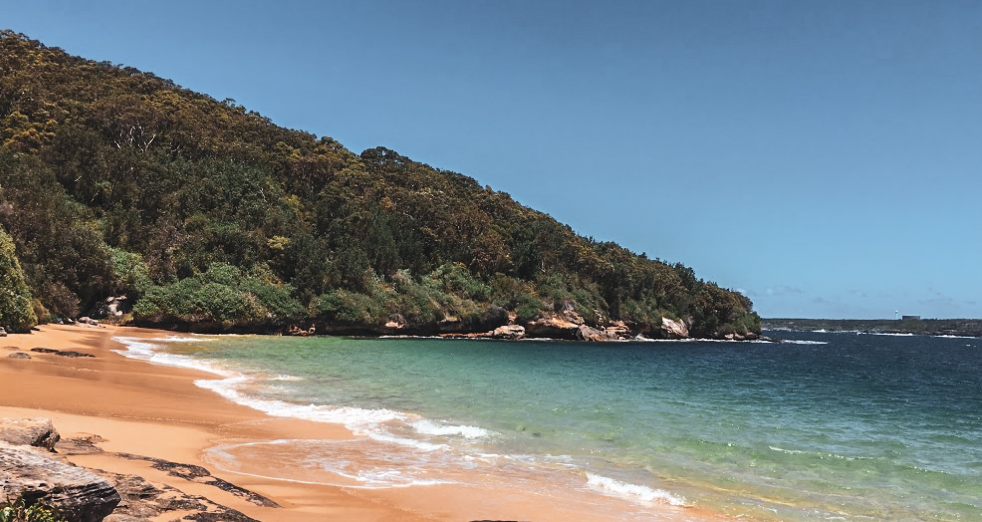 Little Congwong Beach is a beautiful, calm bay facing Botany Bay. Known as the smaller brother of Congwong Beach. It is one of the secluded beaches in Sydney locals don't want you to know! It can be reached via a short walk continuing past Congwong Beach. Public toilets, shops and other facilities are located nearby.
As it's an unofficial nude beach, you can take the opportunity to even out your tan lines if you fancy. The extra bonus is the ice cream boat pulls up on regularly on weekends with treats to help you cool off! Just bring yourself, or pack a picnic, get a book and enjoy this hidden treasure before summer ends!
I hope these 10 hidden beaches and bays in Sydney inspires you to visit them!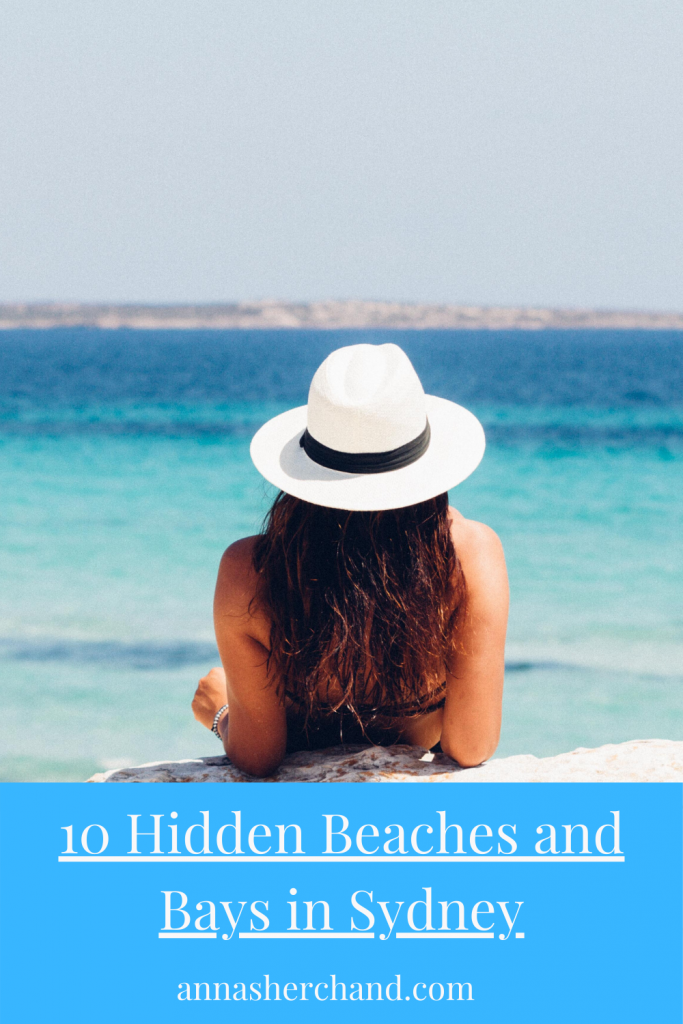 What equipments I used to take these photos:
This has been my favourite Camera so far. I love how my pictures come out crisp and colourful. It also has a screen which is useful when vblogging. You can check out what I meant on my Instagram which is here.
Accessories For Canon GX7 Mark ||
Check it out here
This is the good old Go pro that I take with me everywhere. I recommend it because it is small, lightweight and waterproof. I have had made many memories with this trusted item and looking forward to more.
Accessories For Go Pro Hero 4
Check it out here
I have been using SanDisk since my first camera which was back in 2009. They build quality memory cards. I recommend getting at least two, just in case something happens to one of them.
Do you think it's a hassle of plugging your camera into your computer? This memory card reader will fit cards of all sizes and make an easy transfer to your computer. The reader supports all popular SD memory card formats, including SD™/SDHC™/SDXC™ memory cards, UHS-I SDHC/SDXC memory cards, and microSDHC™/microSDXC™ memory cards. It is also compatible with the latest UDMA 7-enabled CompactFlash cards.
Let me know –
10 Hidden Beaches and Bays in Sydney