Today I am sharing all the travel tips you need to know for your solo travel to Oslo, Norway. Such as when is the best time to go, if it's safe for solo female travelers, the best places to see, where to stay, what to eat, day trips from Oslo, and more. This travel guide is perfect if you are traveling to Oslo for the first time.
Olso is the capital and largest city in Norway and although the tigers are thousands of miles away, Oslo is also known as Tigerstaden or the Tiger City. Historically it used to be called Christiania (1624–1877) followed by Kristiania (1877–1925) and its other name is Land of the Midnight Sun because 1/3 of the country is in the Arctic Circle!
With its modern architecture and contemporary and medieval-style buildings and tons of nature within half an hour of public transportation, Olso is one of the most sought after travel destinations in Scandinavia.
Solo travel to Olso
How many days in Olso is enough?
Although I like staying until my visa runs out in each country but if you are time-poor, I would suggest spending at least 3 days in Oslo. This should be enough time to explore Oslo's main attractions, get the feel for the city, and even take a day trip.
Where is the best place to stay in Olso?
If you want luxury then hotels are the best options or even Airbnb otherwise sticking with hostels would be your best bet with budget travels. What I find with Airbnb is though, you can even wash the bedsheets once you arrive because usually, the apartments come with washing and laundry machine. Either way, some of the best neighborhoods to stay in Oslo are Sentrum (downtown), City Centre, Aker Brygge, Grunerlokka, Frogner, and Gamle to name a few.
When is the best time to visit Olso?
The best times to visit Oslo are between May to August (late spring and summer) because during these months usually the climate is warm-sunny and there are tons of events and festivals. Plus the room rates are affordable though they fill up fast.
Is Olso safe for a solo female traveler?
My experience of solo travel to Olso was safe from start to end. So I would say unless there is a drastic change in the country's political situation, pandemic, or some natural disaster it is safe to travel to Oslo, and also crime rates are extremely low in this nation. Just remember to apply a general rule of thumb i.e. Don't walk down that dark alleyway on your own, respect the culture, don't argue about religion, dress modestly, trust your instincts, don't be afraid but be cautious.
Local currency
The official Norwegian currency is Norwegian Kroner (NOK) which is sometimes mistranslated into "crowns" in English. Almost all establishments accept debit or credit cards. So, Remember to consider bank fees from your bank and the ATM withdraw fee while you do your budget.
Do I need a visa for Olso?
If your passport is from Australia, you do not need a visitor visa to enter Norway because it falls under the Schengen zone that allows Aussies to stay up to 90 days in any 180-day period. Passport should be valid for at least six months beyond your stay. That being said, the authorities may ask for the return air or ferry ticket. I highly recommend checking the Embassy of Norway's website for the most current visa information for you.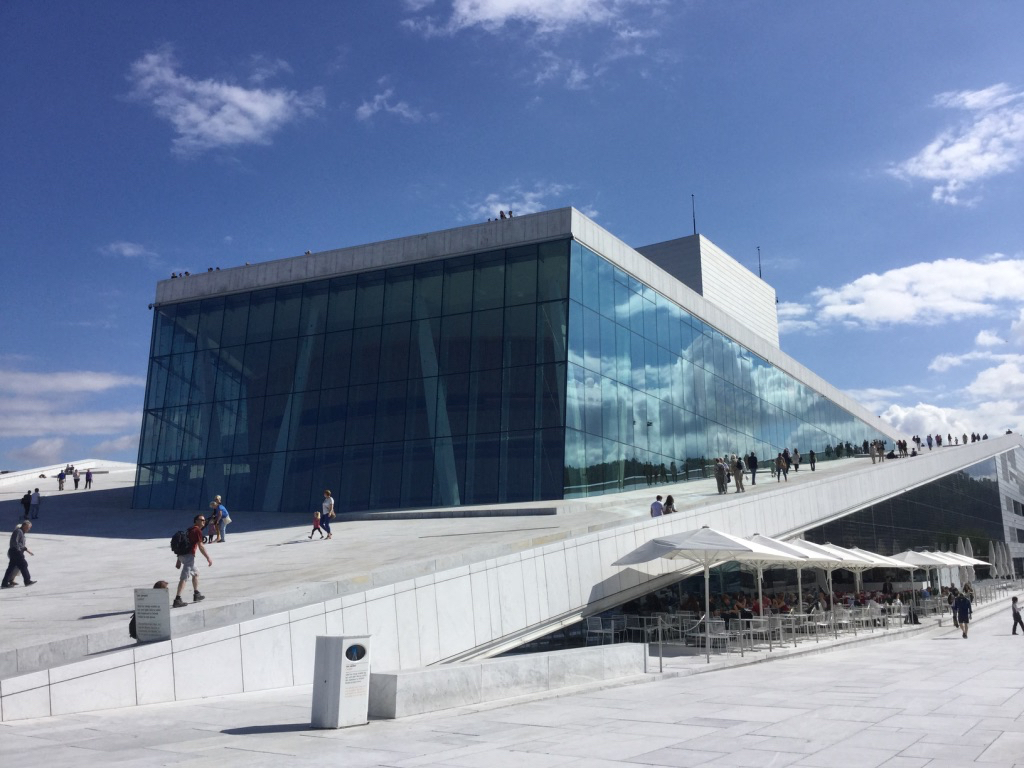 How to get to Olso
By Plane
There two airports around Oslo; Oslo Airport (OSL) at Gardermoen, and Torp Airport in Sandefjord. OSL is closest to the city center and it is the main international airport in Oslo. Recommend to search via Skyscanner to check the latest flight pricing.
By Ferry
Alternatively, you could take a luxurious overnight cruise ferry to Oslo from Copenhagen. The Copenhagen Oslo ferry route connects Denmark with Norway and currently, there is just the 1 ferry company DFDS Seaways operating this ferry service. The ferry runs 7 times each week with sailing durations from around 19 hours.
By Train/Bus
If flying or taking a ferry both are not your style, you can also travel overland to Oslo which is what I did. To go from London to Norway by train, take an evening Eurostar to Brussels, then the second train from Brussels to Copenhagen the next day, followed by Copenhagen to Oslo the day after that. You could even use a car share ride Blabla car to go from Hamburg to Oslo.
How to get around Oslo?
The first option I always suggest is to walk around the new city because it offers so much more with the sights, sounds, surprise conversations with the locals, and more. It is also very easy to walk around in Oslo because all the main attractions aren't too far from each other.
That said, Oslo also has an established public transport system served by bus, metro, and ferry boats to go to islands. They are widely available which makes it easy to explore all corners of the city. Also when you arrive at Oslo Airport (OSL), you can take a train, bus, taxi, or rental car into the city center.
People, language, Simcard
Based on my experience I found Norwegians people to be friendly enough to be keeping to themselves. They are open to alternative lifestyles and if you are too they won't judge you for it. Sami and Norwegian languages are two of their official languages but most speak the latter and also English is widely spoken in Norway, and virtually every Norwegian can speak it fluently.
You can pick up a sim card right at OSL Airport from either of three providers Telia, Telenor, or the Telia subsidiary MyCall. Telenor is considered the market leader, but Telia has better flexibility for short-term visitors. I got the prepaid sim card starter pack cost 29 kr with 15 kr credit included.
Norway's country domain is .no, and country-code is +47
Must-Have Travel Apps for Oslo
Google Translate for easy communication on the local language and it's extremely simple to use!
Flixbus app to travel to Europe very cheaply including other cities in Denmark other than just Copenhagen. It has a comfortable seat, wifi, and snacks onboard.
Google Maps because it offers very good coverage of Bratislava, including Street View. Google Drive, Calendar for time management, and storing pictures.
Direct Ferries app to compare companies, prices, and, once you're happy, book those ferry tickets.
RuterReise for all of Olso's public transport and buy tickers through RuterBillett or just use the website ruter.no
Mivai app to order your taxi, independent of the taxi company for immediate use.
Outtt app for all things hiking in Norway
SammeVei (meaning 'same way' in Norwegian) for carpooling
Nabobil.no for all things bikes
Visit Norway app for all your travels around Norway
The Northern Lights App to find out when and where should you go to see them.
What to eat in Oslo?
Solo travel to Oslo wouldn't be complete without trying their food! The must-try food in Oslo is laks og eggerøre (Smoked salmon on brown bread), Pølse (Norwegian hot dogs), Kjøttkaker, Brunost, Raspeballer,
Waffles with blueberries and raspberries, Cloudberries, and perhaps a savory reindeer, moose, and lamb dishes.
As you know most countries have a signature drink. Olso is no different. So the must-try drink in Oslo is the Akvavit or aquavit. It is a spirit made from grain and potatoes flavored with a variety of herbs and has been in production since the 15th century.
Where to eat in Oslo?
Generally speaking, eating out in Oslo is expensive but there are some budget-friendly options available. Most of the cheapest options are pizza and take away shawarma places that are spread throughout the city.
Here are some restaurants I recommend Fjord Restaurant, hos Thea, Maaemo, Den Glade Gris, Sofies Mat og Vinhus, Elias Mat & Sant to name few.
Solo travel to Oslo
Now that we got the practical tips out of the way, let's get into the best places to visit during your solo travel to Oslo and day trips from it.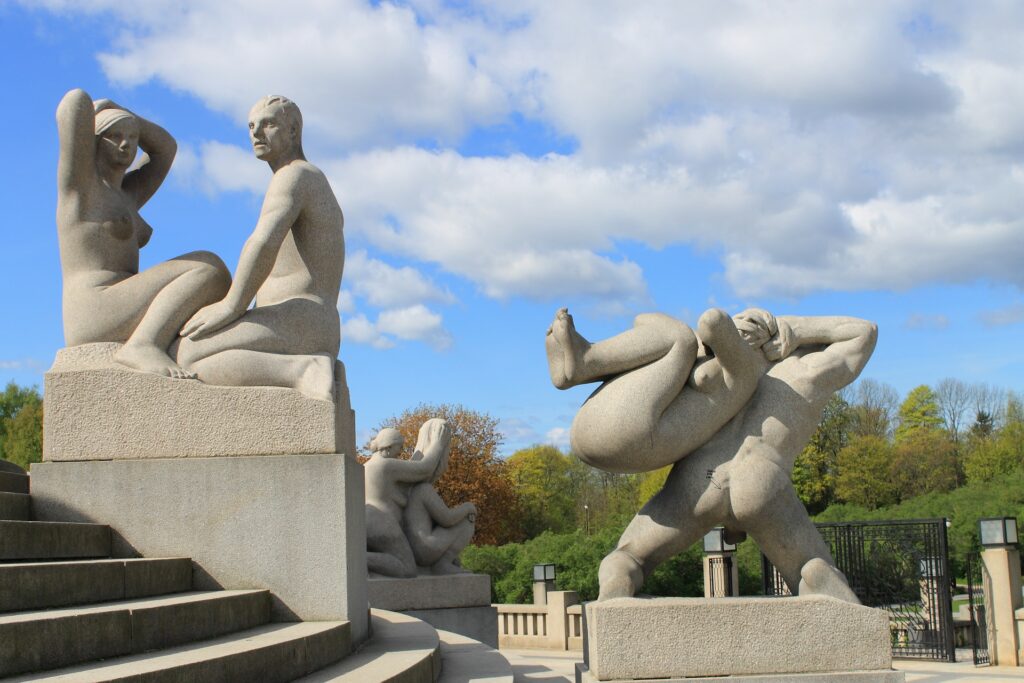 Best places to visit in Oslo Norway
The first thing I would advise is to get an Oslo Pass. It costs $70.55 per person but it is worth it in experiencing the best of Oslo while saving time and money. With this card, you can even enjoy entry to more than 30 Oslo museums and attractions and unlimited access to Oslo's public transportation.
You can preorder Oslo Pass and pick up at the Oslo Visitor Center near the Central Station. And these are the museums that are covered with your Oslo Pass: Akershus Castle, Armed Forces Museum, Astrup Fearnley Museet, Ekebergparken Sculpture Park, Fram Museum – The Polar Ship Fram, Henie Onstad Kunstsenter, Historical Museum, Holmenkollen Ski Museum & Tower, Holocaust Center, Intercultural Museum, International Museum of Children's Art, Kunsternes Hus, Labour Museum, Munch Museum, Museum of Oslo, Museum of Science & Technology, National Museum – Architecture, Natural History Museum, Nobel Peace Center, Nordic Bible Museum, Norsk Folkemuseum – Norwegian Museum of Cultural History, Norway's Resistance Museum, Norwegian Maritime Museum, Oslo City Hall, Oslo Reptile Park, Oslo Transport Museum, Popsenteret, The Kon-Tiki Museum, The Salmon – Science Centre, and The Vigeland Museum.
If it's your solo trip to Olso, and you would like to meet other fellow travelers I consider joining a walking tour, meet other travelers and get familiar with the city with the help of licensed, professional guides. There are many types of walking tours available from the public to private tours ranging from 1 to 3 hours.
Either way, whether you join the tours or end up exploring on your own, here are the must-see places in Oslo you shouldn't miss: Visit landmark monuments such as the Holmenkollen Ski Jump, and stroll past more than 200 sculptures at the Vigeland Sculpture Park, Viking ship museum, Opera House, Royal Palace, and the Fram Museum.
If you are after nature and hiking in Oslo, my recommendations are hiking along part of King Olav's trail, and hike through the idyllic Maridalen Valley. Head to Pioneren for Mountain biking, Stand-up paddleboarding at Bygdøy, Akerøya island in Ytre Hvaler National Park, Ice-skating at Spikersuppa, or Cross-country skiing by Ullevålseter. Also, these places are best for outdoor activities in Oslo Sognsvann Lake, Bygdoy Peninsula, Korketrekkeren, Nordmarka, and Huk.
Best place to watch sunsets in Olso
If you been following me for a while you know I am a sunset lover and it is on a high priority to every new country I visit. Oslo travel in Norway was no different. Here are some places I recommend for watching sunsets in Oslo Huk beach, in the Bygdøy peninsula, Utsikten, Valhallveien, Ekeberg Park, Thief Spa, Holmenkollen Jump Tower, Tjuvitten, and The Norwegian National Opera and Ballet.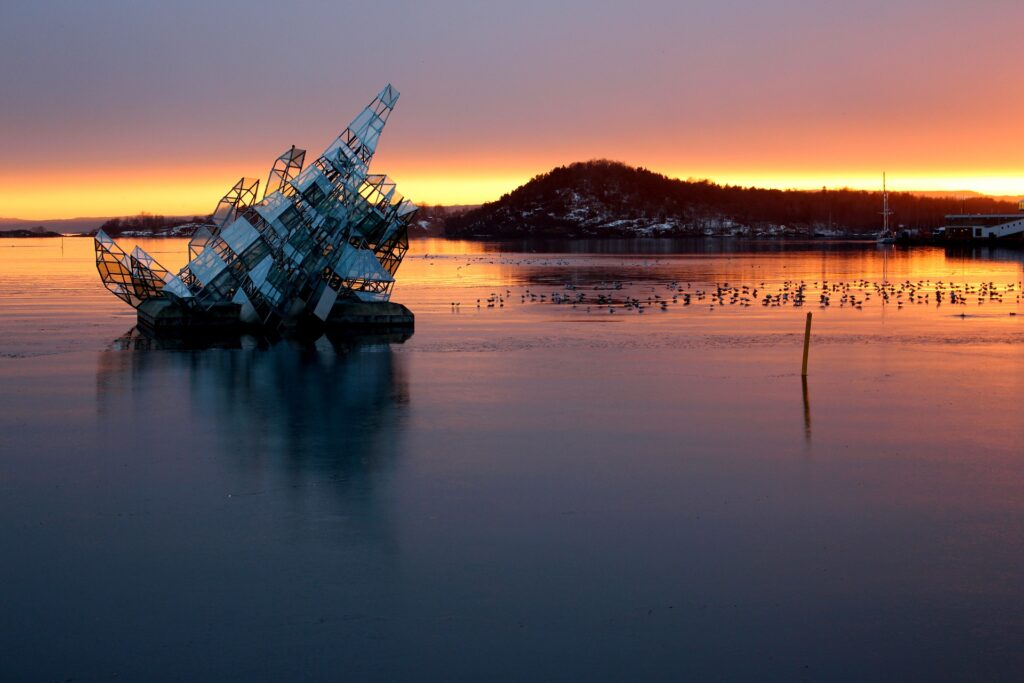 Day trips from Oslo
There are many places you can explore from Oslo as a day trip. Such as the Bergen, Bygdoy Peninsula, Historic Viking home in Lillehammer, TusenFryd Family Park, Vinterbro, TusenFryd Family Park, Gamle Fredrikstad, Tønsberg, Drøbak. Oscarsborg fortress, Kongsberg, and even to Stockholm, Sweden.
I hope this solo travel to Copenhagen article helped you in planning your travels.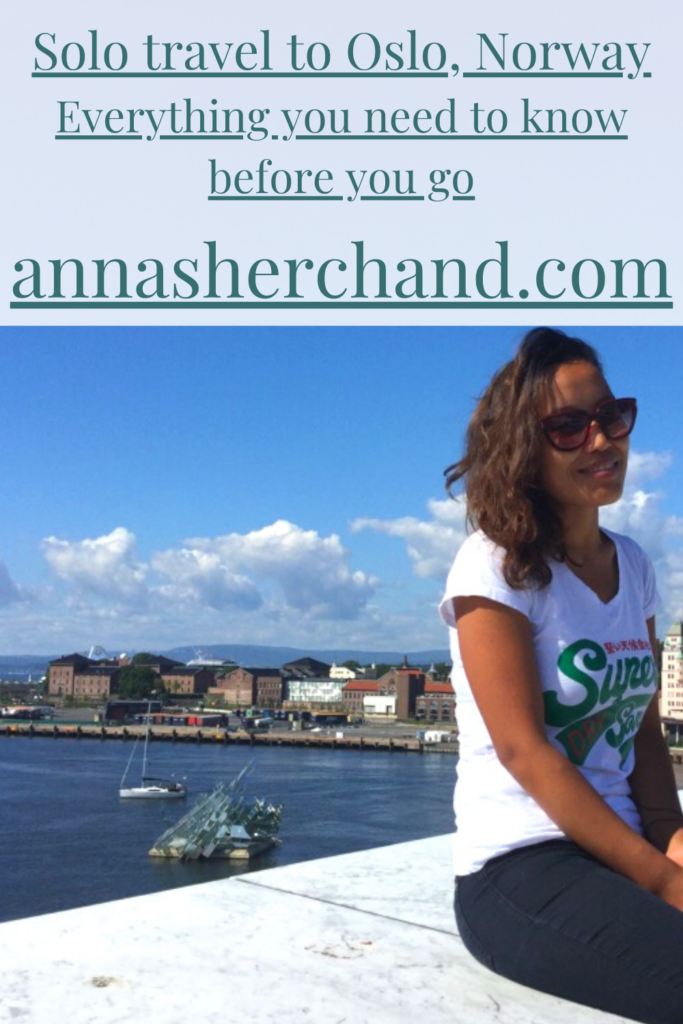 Let me know in the comments:
Solo travel to Oslo, Norway