If you are wondering if Nepalese celebrate the month of love and looking for ideas for things to do for Valentines day in Nepal. You are in the right place. Valentine's Day in Nepali is called "Prem Diwas" प्रेम दिवस. It is not traditionally celebrated in Nepal but youngsters have adopted this holiday as their own and traces of teddy bears, love related greeting cards, chocolate hearts, dinner for twos and inflated expectations can be spotted all around the capital city.
If you are reading this, I assume you already know what this day means to you. So, without boring you with the meaning and history, let's jump right in!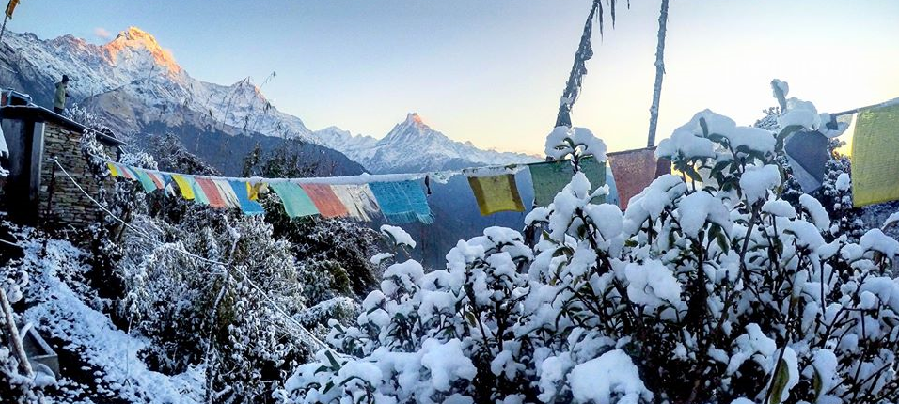 1. Head for the Hills
February 14th falls at the start of spring and beginning of exploring season in Nepal. Perfect timing to go out and explore. Grabbing your pack and going to the mountains may be a romantic decision at this point. Personally, I can't think of anywhere more serene than the mountains and trails of Nepal. However, if you feel mountains aren't calling this time (too far or whatever) head for the hills.
Nagarkot – 30 Km East and Shivapuri – 11 Km is the closest hills from Kathmandu. Resorts and hotels in both locations offer glorious mountains views, massage and room service. Easier to get to and you can get lost in each other's eyes all day if you must.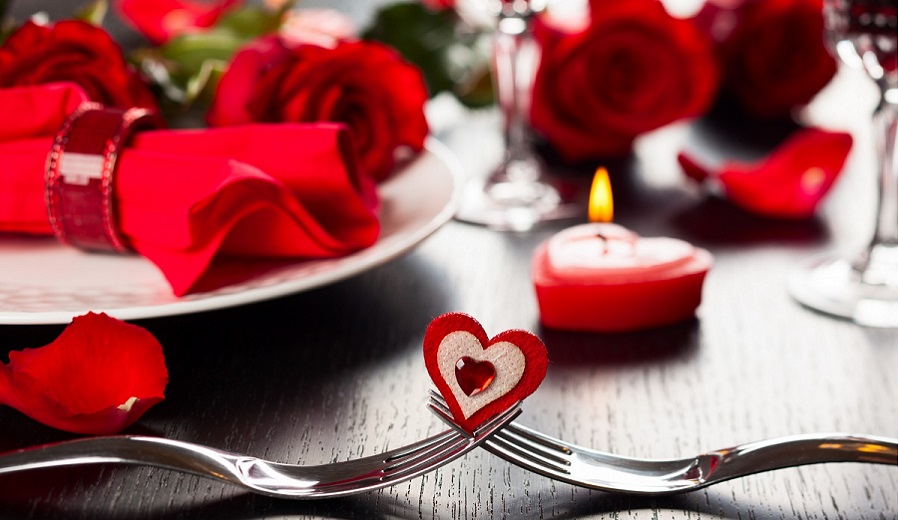 2. Candle Lit Dinner in Kathmandu
Nothing says I love you better than sharing a lovely meal with your loved ones. If you are in Kathmandu for Valentine's day. You are in Luck. Lots of restaurants and bars offer special couple deals just for this day. Mostly in Thamel, Lazimpat, and 4-star Hotels. Best way to find out is to check out their website, FB page or walk-in inquiry. And Let the candlelit handholding dinner begin.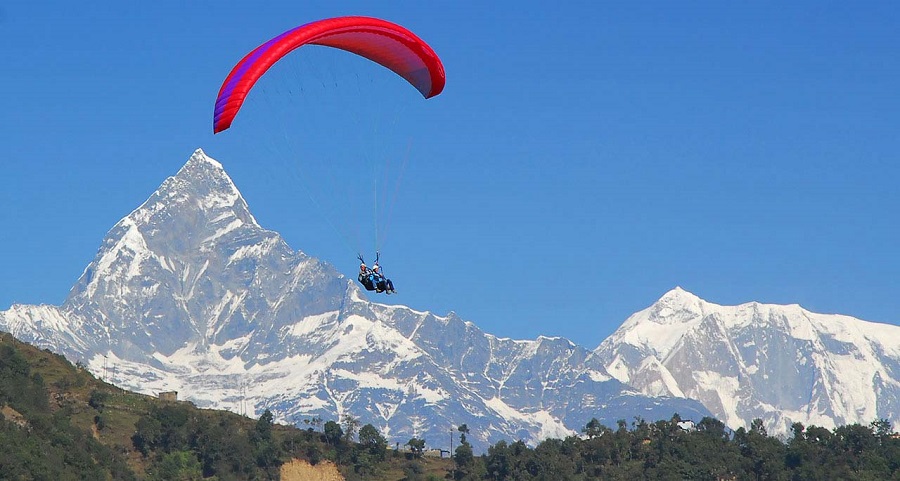 3. Paragliding in Pokhara
As the saying goes, a couple who play together stay together. If you want to get out of the hustle and bustle of Kathmandu, Pokhara is the wise decision for this occasion. Laid back and chill city sitting on the lap of gorgeous Fishtail Mountain. Lovely playground for lovebirds.
Even locals recommend Paragliding or Ziplining to bring out the action in your romantic life. Relaxing in lakeside comes highly recommended afterward.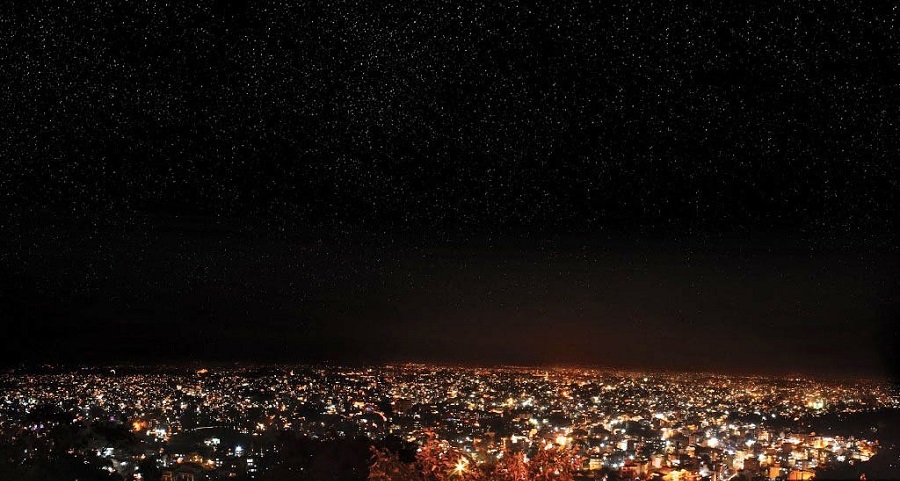 4. Stargazing from Swayambhu
Nothing can compare to watching stars with your sweetheart. If you are in Kathmandu for Valentine's day, Swayambhu aka Monkey Temple is a good spot. Most monkeys stay on the trees after dark, leaving you to find that Venus and warm snuggles on mid-Feb nights.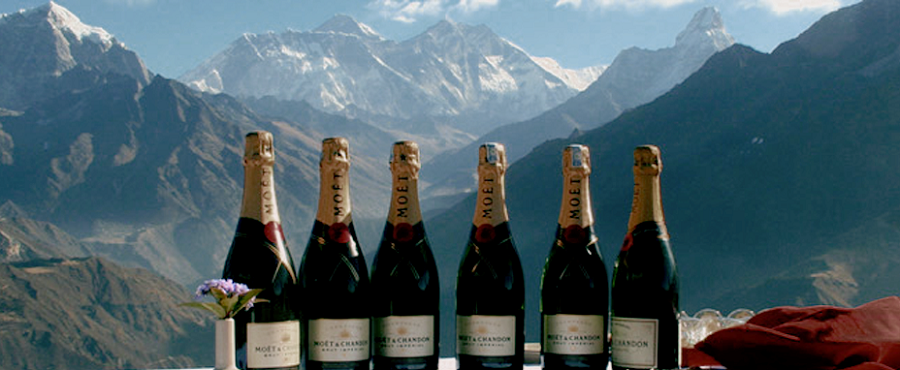 5. Forget the rest, go for Everest
Last but not least, another thing to do on Valentines day in Nepal is to go all in and book the flight to see Mount Everest! There is something special about that person who goes extra mile for you, isn't it? If that's you then you may want to take your love to the top of the world…. have a Champion breakfast face to face with the tallest mountain in the world Mount Everest and others. Create an unforgettable moment. Now, who could forget Valentine's day like that?!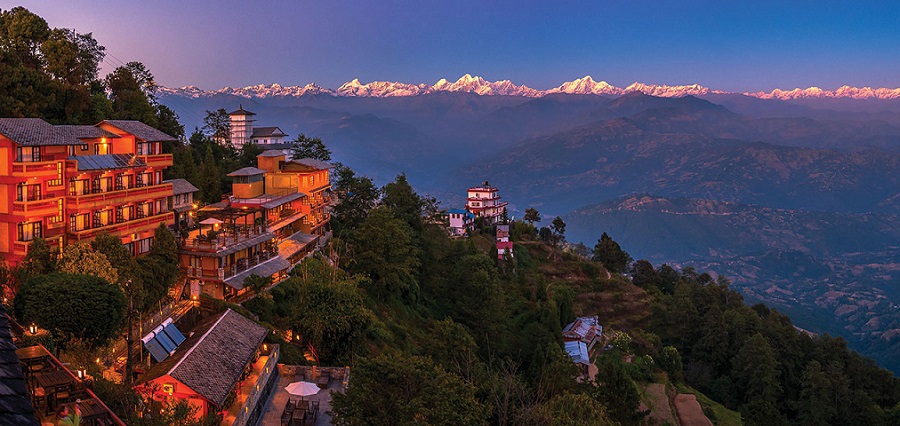 Let me know in the comments:
Top 5 things to do for Valentines day in Nepal