If you are looking to solo travel to Tallinn, one of the digital nomad friendly off the beaten path travel destination, you will find this article helpful because not only I am covering the best places to visit in Tallinn alone but also all the essential Tallinn travel tips for first-timers ie visa, accommodation, food to try, the best time to visit, where to go, activities and day trips from Tallinn also. This is going to be a solid itinerary about Tallinn, let's get started!
Tallinn is the capital city of the Republic of Estonia and before the country gained independence in 1981 was known as Reval. It is famous for the beautifully-preserved medieval architecture: the entire walled Old Town is a UNESCO World Heritage site and the Struve Geodetic Arc! Most of the buildings are from between 13th to 16th centuries, so it looks a bit like something out of a fairy tale.
Solo travel to Tallinn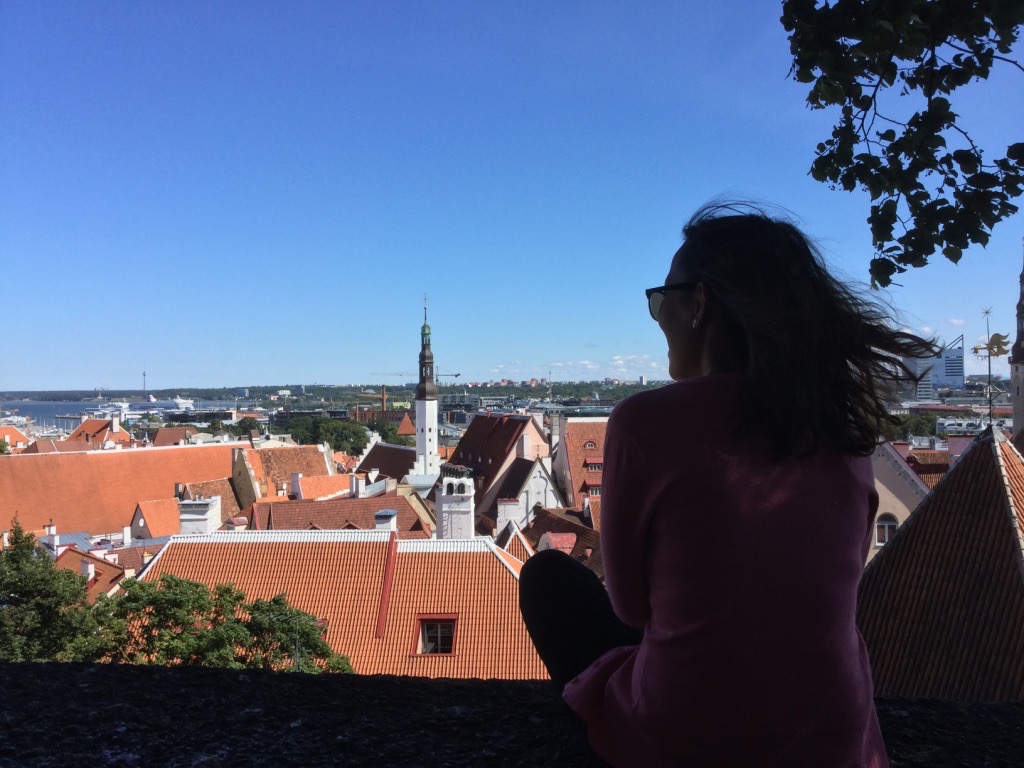 How to get to Tallinn?
By Plane
There are 5 airports in Estonia and the largest one is called Tallinn Airport in Tallinn. It serves as a hub for the national airlines and international airplanes lands here frequently also. Well organized airport with free wifi.
By Ferry
Alternatively, you could take a ferry from either Helsinki (I did this), Stockholm, or Copenhagen. Ferries run daily between these countries and the journey takes 2 hours and 30 minutes from Helsinki and 15-20 hours from Stockholm.
By Train/Bus
If flying or taking a ferry is not your style, you can also travel overland all the way by train+bus via London, Brussels, Berlin, Warsaw, Vilnius & Riga. The journey from London to Tallinn takes 3 nights and is a great adventure with many things to see on the way.
Regardless of the mode of transport, you choose, once you arrive in Tallinn you will find its a charming mix of Nordic and Baltic vibes.
How to get around Tallinn?
The first option I always suggest is to walk around the new city because it offers so much more with the sights, sounds, conversations with the locals, and more.
Tallinn is a compact enough to get around on foot around the city center, but they also have an established public transport system served by bus, trolleybus and tram. Although they introduced free public transport for residents in 2013 the rest of the world, must purchase and validate an hour ticket by each boarding during the validity of the ticket. If your plans are to see some of the countrysides away from the main city, you should consider renting a car or joining the similar tours recommended below.
Alternatively, you can download Uber for going around in Bratislava. Here is the $10 off your first ride on the Uber app. Use code 'k7zapn' to sign up. Enjoy! https://www.uber.com/invite/k7zapn
How many days in Tallinn is enough?
Although I like staying until my visa runs out in each country, I would say 2 days is the ideal time to spend in Tallinn because the interesting part of Tallinn is the old town and it's quite small. So two full days is enough time, in my opinion, or perhaps 2 1/2 days if you also go to Kadriorg. Don't forget to take the Tallinn card that lets you enter all the museums for free, even Club Hollywood and all buses are free also. That being said, of course, longer stays calls for digital nomads and remote workers, and with the digital nomad visa now available it is just perfect!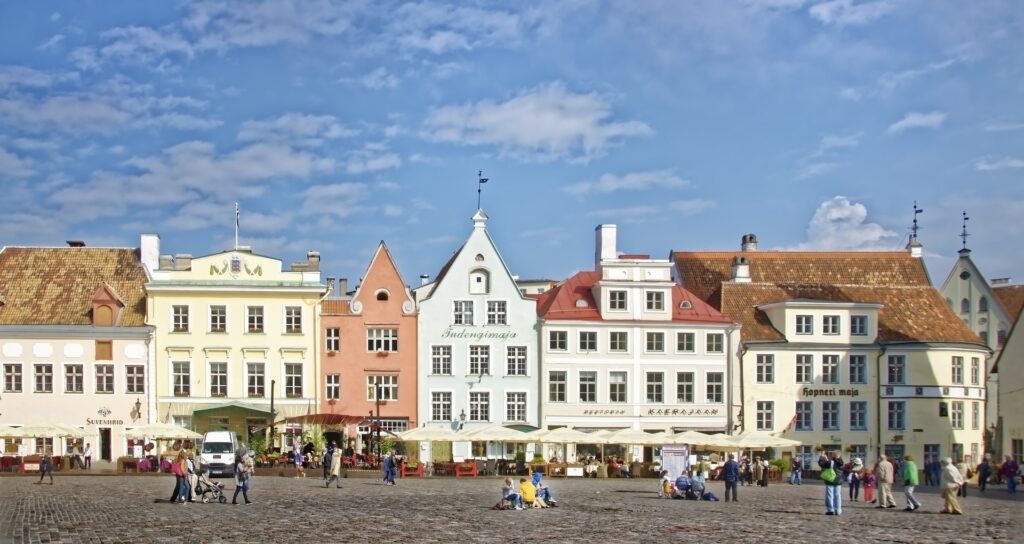 Where to stay in Tallinn?
If you don't want to stay in expensive hotels or cheap dirty hostels, the easy alternative is to stay at Airbnb. You can even wash the bedsheets once you arrive as Airbnbs usually come with washing and laundry. You would be spoilt for choice in some of the best neighborhoods which are the Old Town, Uus Maailm (most bohemian spot in town), Kalamaja ( Students), Pirita (Pirita beach), Rocca al Mare (Estonian village life), Kadriog (president lives here)!
Do I need a visa for Tallinn?
If your passport is from the AUS, UK, US, EU, and EEA (EU, Iceland, Liechtenstein, Norway, Switzerland) and third-country national holding a residence permit of a Schengen State do not need a visa to enter Estonia. That being said, the authorities may ask for the return air or ferry ticket. I highly recommend checking the official website online or with your local embassy to find out if your country requires an Estonian visa.
When is the best time to visit Tallinn?
Tallinn has four seasons which leads to dark days in the winter and white nights in the summer. So the best times to visit Tallinn are between June to September because during these months the climate is warms-sunny and there are tons of events and activities you can enjoy. Plus the outdoor markers, harbor, and beach.
Is Tallinn safe for a solo female traveler?
My experience traveling in Tallinn was safe. So unless there is a drastic change in the country's political situation, pandemic, or some natural disaster it is safe to travel to Tallinn. Just remember to apply a general rule of thumb i.e. Don't walk down that dark alleyway on your own, respect the culture, don't argue about religion, dress modestly, trust your instincts, don't be afraid but be cautious.
Local currency
Since 2011 you can use Euros in Estonia. Remember to consider bank fees from your bank and the ATM withdraw fee while you do your budget.
People, language and WIFI
Do you know Tallin is sometimes called the Silicon Valley of Europe? In fact, Estonia is home to more start-ups per capita than any other European country from crypto to software to web dev and varieties of digital work. The country is also highly urbanized, with about one-third of its citizens living in cities! When it comes to free WIFI the Tallinn airport offers free unlimited WIFI and so does the following places. Town Hall Square, Viru Street, Freedom Square, Harju Street, Tourist Information Centre, Tammsaare Park, Viru Keskuse Bussiterminal, and of course Kadriorg Park where the President lives!
Estonians people love their beer and sauna! Most speak the Estonian language which is close to Finish in Finland but they also have one of the highest literacy rates in the world at 99.8% and nearly everyone speaks a foreign language, most commonly English and Russian, but also Finnish, German or Swedish.
They also have a female president and it is a pretty progressive place culturally. Their country domain is ee, country code is +372 and unlike some countries, there is no departure tax.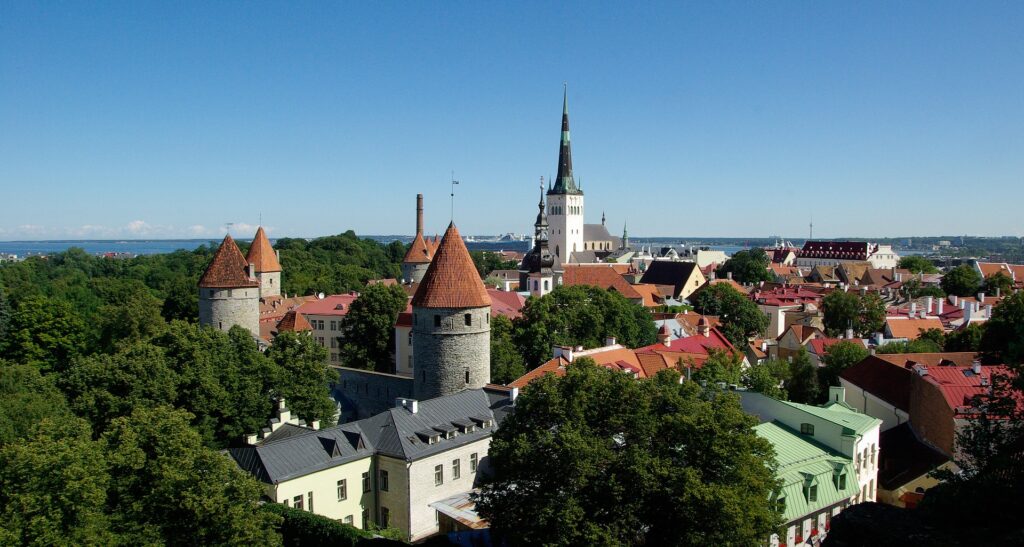 Must-Have Travel Apps for Tallin
Google Translate for easy communication and it's extremely simple to use!
Uber for taxi rides or share, convenient taxi apps. Here is the $10 off your first ride on the Uber app. Use code 'k7zapn' to sign up. Enjoy! https://www.uber.com/invite/k7zapn
Tallinn Airport App for finding all the information you need about flight schedules, weather at your destination, and even check-in online.
Menyyd.ee (to browse the menu of nearby restaurants)
Wolt (food delivery app)
Päevapakkumised (special lunchtime deals)
Google Maps because it offers very good coverage of Bratislava, including Street View. Google Drive, Calendar for time management, and storing pictures.
Soiduplaan for all information about public transportation, browse timetables, plan journeys, and look up tickets.
Direct Ferries for comparing ferry companies, prices, and, once you're happy, booking those tickets.
National and International Bus Tickets Useful to browse and book bus tickets to destinations across Estonia and international buses to Russia, Poland, and cities across the Baltics.
Culture.ee and VisitTallinn Events and Calendar
For finding cultural events, festivals, and exhibitions in Tallinn
Quips for finding basically any service you might need: banks, supermarkets, gyms, dry cleaning, beauty salons, doctors. Useful if you are staying longer which I want to do one day with the digital nomad visa!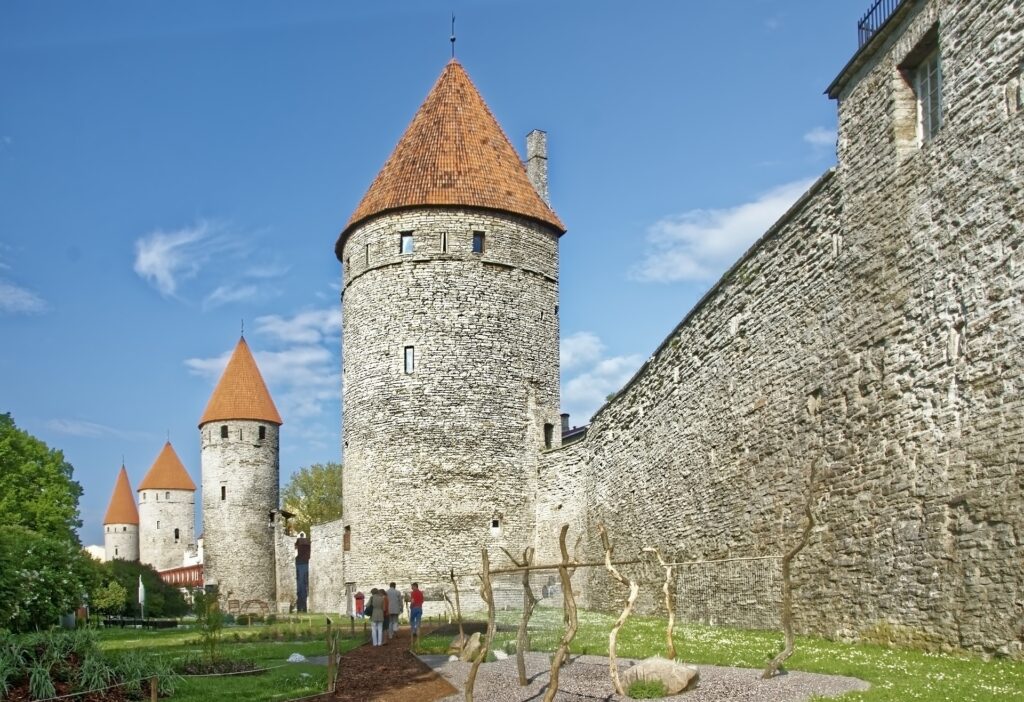 What to eat in Tallinn?
Estonian food has evolved over many centuries, through and because of the geography and influence of Russia, Germany, and Scandinavia. You can find grilled meat, vegetable skewers, and dumplings throughout Tallinn. That said, here is the must-try food in Tallinn – Kvass, Local Chocolate, Sprats Kiluvõileib, also known as a sprat sandwich, Mulgipuder, Kama, Vastlakukkel, Aspic and Rye Bread.
As you know most countries have a signature drink. Tallinn is no different. So the must-try drink is the local spirit called Vana Tallinn. It is a sweet liqueur, invented in the '60s and you can drink it either hot or cold, straight, in a cocktail or coffee.
Where to eat in Tallinn?
Tallinn's old town has tons of restaurants and bars to choose from. Tchaikovsky Restaurant, Vaike Rataskaevu 16, Rataskaevu16, Kompressor, Pegasus, Olde Hansa, Peppersack, III Draakon, The Pierre Chocolaterie, Texas Honky Tonk & Cantinam, Hell hunt, and Noku are some places that I recommend.
Solo trip to Tallinn
Now that we got the practical tips out of the way, let's get into the best places to visit during your solo travel to Tallinn and day trips from it.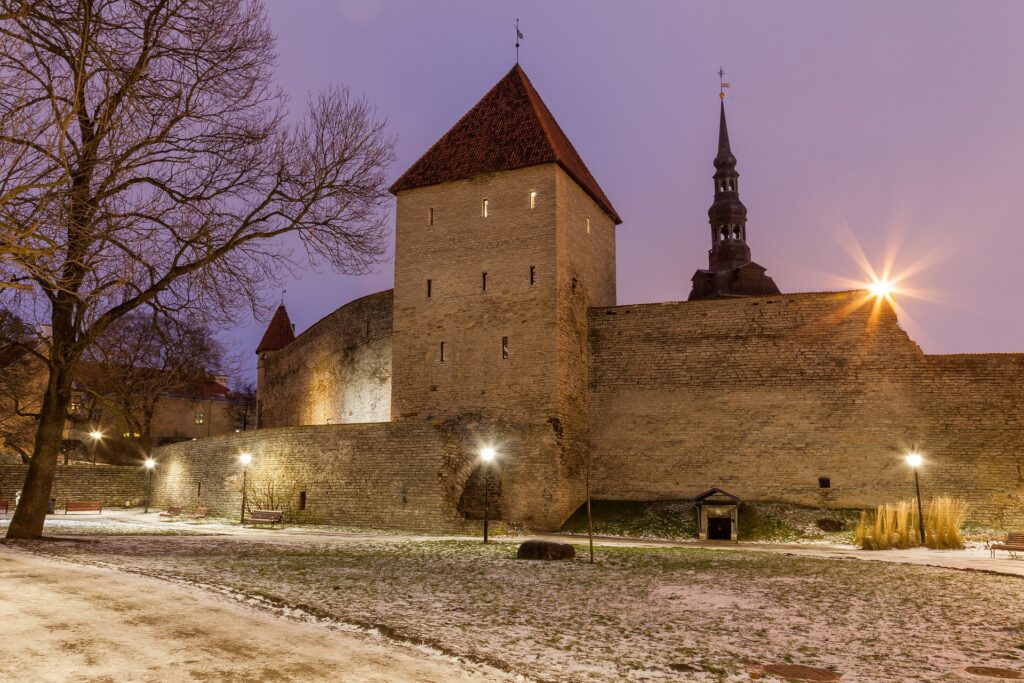 Best places to visit in Tallinn
One of the best ways to explore the most significant landmarks in Tallinn is to join a walking tour. Especially if you solo travel to Tallinn, this is a great way to meet fellow travelers and get familiar with the city with the help of licensed, professional guides. There are many types of walking tours available from the public to private tours ranging from 1 to 3 hours.
Whether you join the tours or explore on a self-guided tour, here are the must-see places in Tallinn – The historic Town Hall Square, St. Catherine's Passage and other pretty spots around the Oldtown lanes (old town can be categorized into the Upper Town and Lower Town), the medieval churches and medieval fortress with 20 observation towers, Kadriorg Palace, Seaplane Harbour, Pirita, TV Tower, the Botanic Gardens, Estonian Open Air Museum to explore a life-sized reconstruction of an 18th-century rural village, complete with church, schoolhouse, fire station, farmyards and more.
Perhaps on the second day, you can visit the city's oldest existing building, the Dominican Monastery, which dates to 1246, the Parliament of Estonia, and Estonia's Tallest Building – Teletorn, the TV Tower.
For a breath of fresh air in Tallin head to Toompea Hill and the Pirita District offers 2km of unspoiled sandy beaches with stunning views out to the Baltic Sea.
Between you and me, one of the hidden gems in Tallinn is the secret passages under the Old Town! It is a labyrinth of 17th-century tunnels and were used as bomb shelters during WWII, but they were not widely known about to visitors until 2010 when 380 of the passageways were opened to the public.
Best place to watch sunsets in Tallinn
Your solo travel to Tallinn wouldn't be complete without an Estonian sunset! My personal favorite places to watch the sunset in Tallinn are Toompea Hill, and the Teletorn tower, because standing at 314metres, you can not only enjoy panoramic views of the Old Town, and the Baltic Sea, if it is clear blue sky day, views can be enjoyed all the way to the coast of Finland. And Toompea Hill because you get the fantastic view of Tallinn Old town right in the center!
Patkuli Viewing Platform, Roof of St. Olav's cathedral, Kohtuotsa platform, and Piiskopi and Patkuli comes highly recommended as well.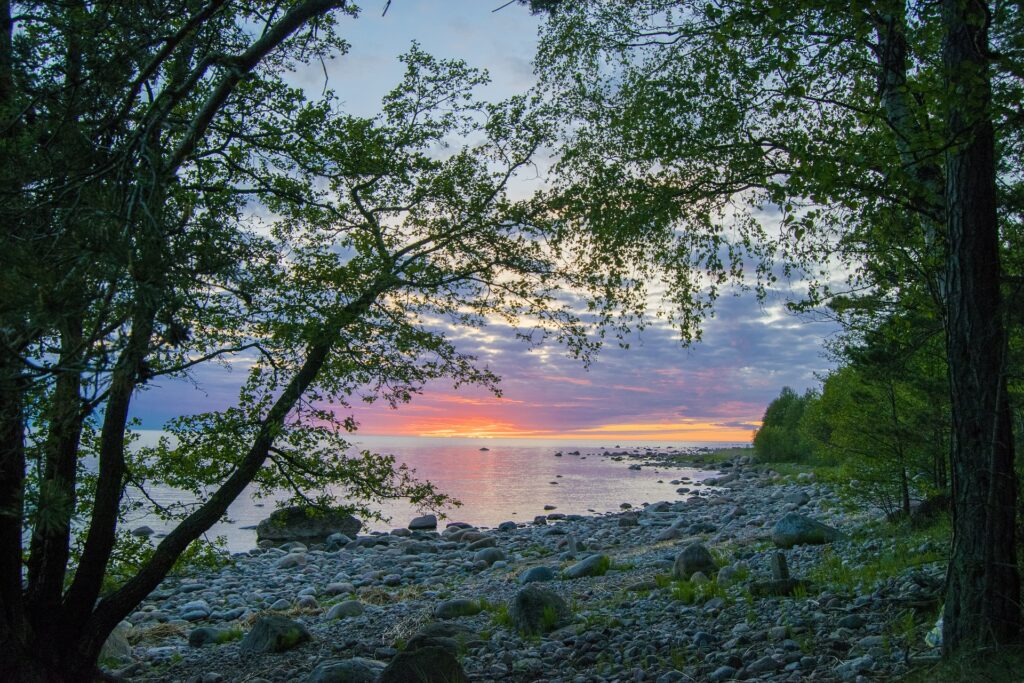 Day trips from Tallinn
Tell you the truth Estonia is small, you could take your car and in less than 4 hours you can get to any point in the whole country! The main towns such as Pärnu, Tartu, or Narva can be reached in much less than that also. That reflects how small Tallinn is. So on a day trip, you can visit any of the towns.
If you have seen it all in Tallinn or Estonia; you can easily do a day trip and back, crossing the sea to Finland, take a plane to Sweden, or go on a long drive south to Latvia. You can even take a boat trip to see Riga in Latvia. In fact, Tallinn and Riga are also linked by regular buses and trains.
Tallinn is tiny, but it still offers beautiful nature, fairytale-like old town, good food and it lacks pollution and traffic jams. Plus it has technology and visa perfect for digital nomads.
So I hope this article answered the question of is Tallinn worth visiting and things to know before you solo travel to Tallinn.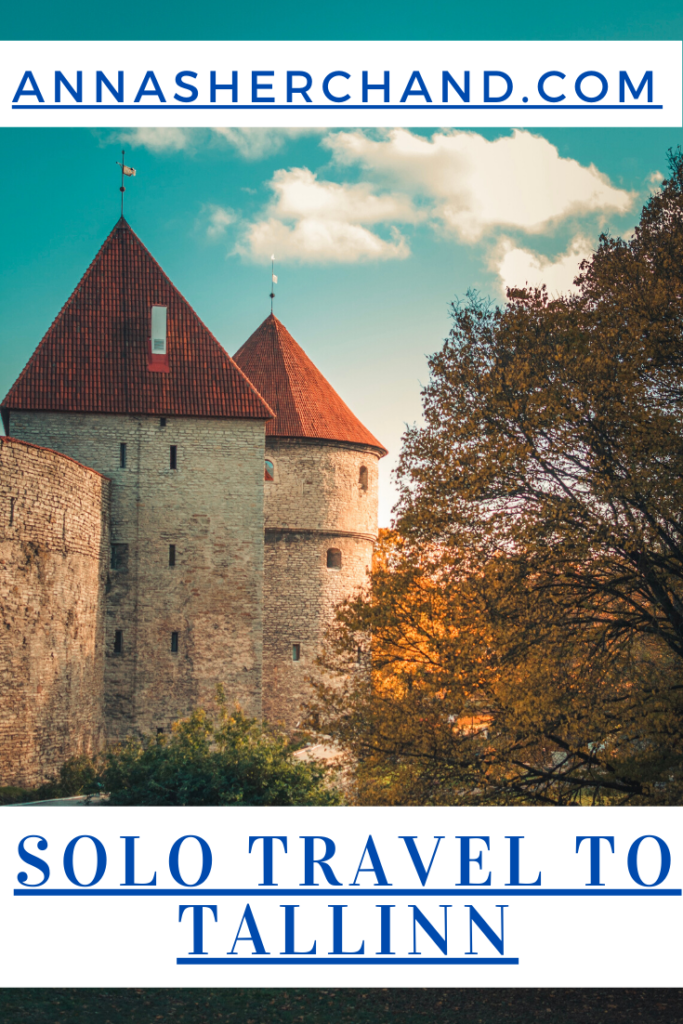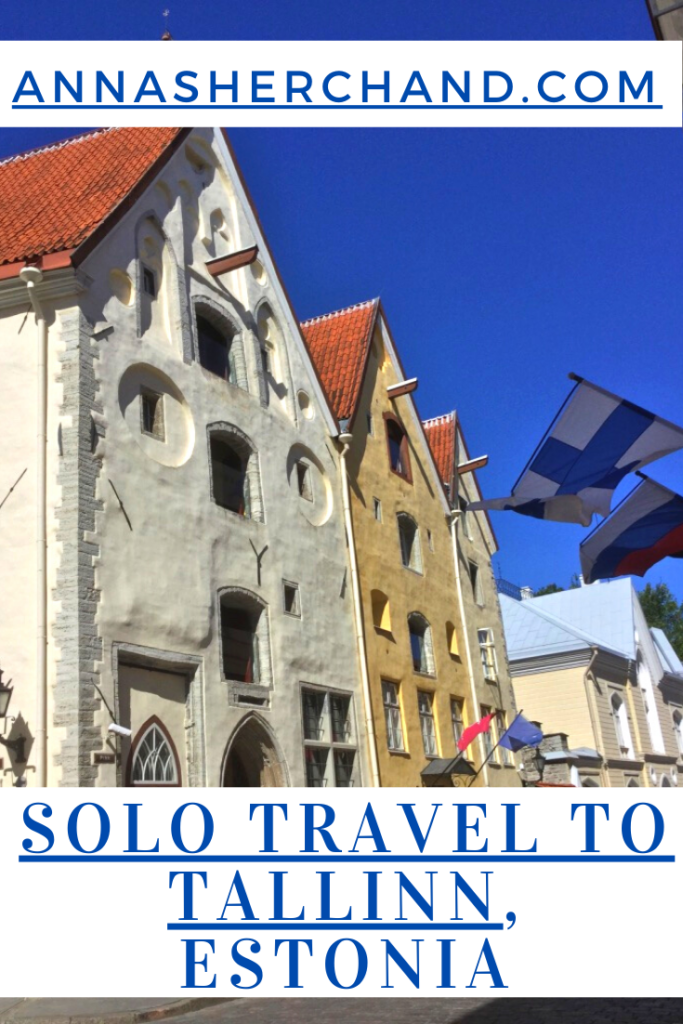 Let me know in the comments:
Solo travel to Tallinn, Estonia