Today I am going to share the most instagrammable places in Barbados. As we know Barbados recently released a one year digital visa and I have a feeling a lot of digital nomads and alike will be traveling there soon. So I've put together this resource for you. Hope it helps during your time there.
Most Instagrammable places in Barbados
1. Rihanna Drive Bridgetown
Barbados is home to famous music icon Rihanna and there is no way, you would not want to visit where she was born! Lucky the place looks bright, and nice and clean perfect pop of colour for instagram.
2. Bottom Bay
3. Cove Bay
4. North Point
5. Speightstown
6. Barbados Oistins
Check out the fishing village of Oistins where the traditional fishing boats bring home the day's catch and an array of picturesque rum and street food shacks.
7. Historic Bridgetown
8. Cattlewash
9. Browne's Beach
10. Silver Sands Beach
11. Bathsheba
12. The West Coast of Barbados
13. The Animal Flower Cave
14. Cherry Tree Hill
15. Crane Beach
16. Bath Beach
17. Martin's Bay
18. Mount Hillaby
19. Hunte's Gardens
20. On or In the Caribbean Sea
21. The Bridge of Tides
22. Almond Beach Resort
23. Mullins Beach
24. University of the West Indies
This is a hidden gem in Barbados, located on a hill. Head to the back gate that grants an unspoiled view of the west and south-west coast. Among the many landmarks that can be seen are the Bridgetown Port and the Kensington Oval cricket stadium, all with a border of matchless blue waters and a rainbow of quaint little houses dotting the land.
25. Carlisle Bay
Besides these 25 Instagrammable places in Barbados, also check out the underwater shipwreck if you are into diving and Palm Tree Lined Dirt Track by Morgan Lewis for that picture-perfect palm shot.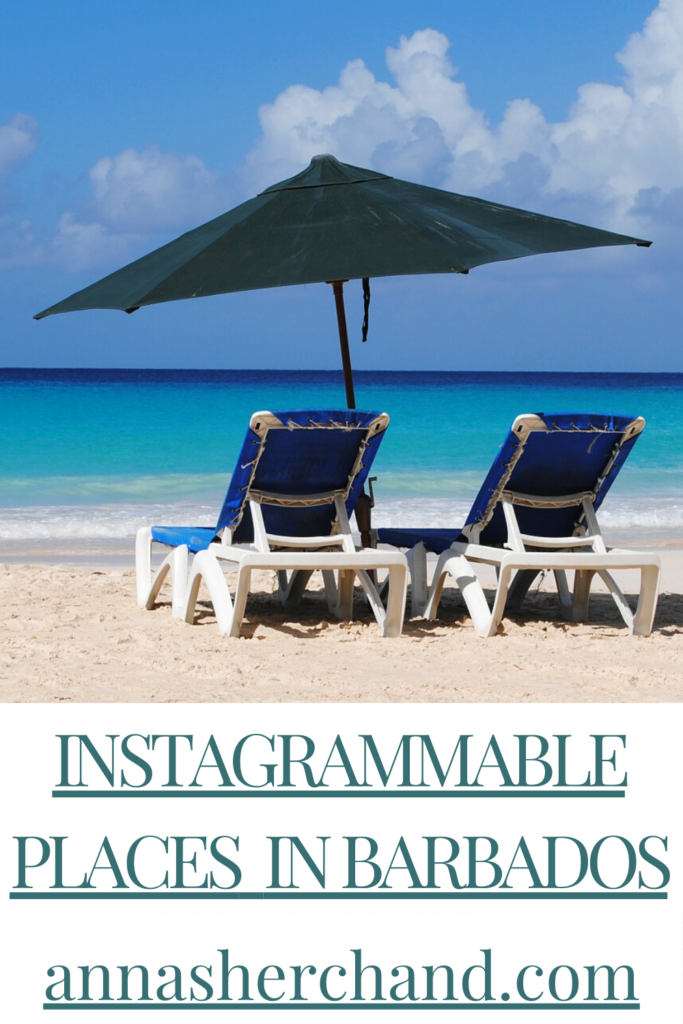 Let me know in the comments:
25 Most Instagrammable places in Barbados