If you are going on a solo trip to Helsinki, one of the famous Scandnadivan destinations in Finland, you will find this article helpful because not only I am covering the best places to visit in Helsinki alone but also all the essential Helsinki travels tips for first-timers ie visa, accommodation, food to try, the best time to visit, where to go, activities and day trips from Helsinki also. This is going to be a solid itinerary about Helsinki, let's get started!
Helsinki is the capital city of Finland and the most northerly of continental European capitals. Geographically, it is situated on the southern peninsula by the Gulf of Finland facing Tallinn (Estonia) across the bay, and a number of islands, which are part of Helsinki, can be reached via boats and ferries even on a day trip. (more on that below)
You can even see the northern lights – auroras once every 20 days in Helsinki and it is true that the tap water in Helsinki comes straight from mountain springs via Päijännetunneli which is the longest water tunnel in the world! The quality of water in Helsinki is so good Saudi Arabia has been buying drinking water from the Finnish capital for many years.
Solo trip to Helsinki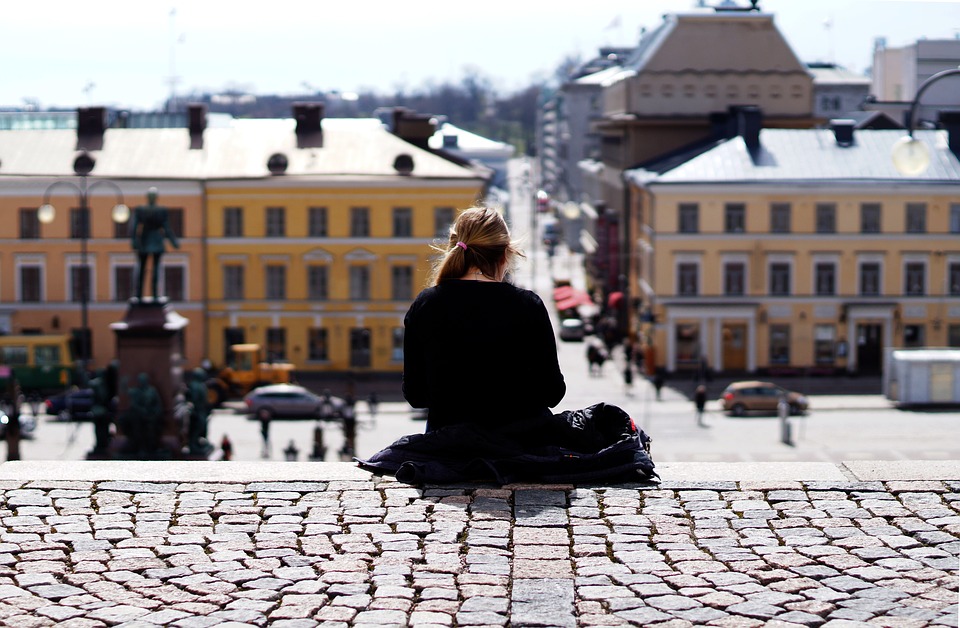 How to get to Helsinki
By Plane
It is a long story but in short, I wasn't aware there were two airports in Helsinki. So, I arrived at the wrong one and missed a flight which led to spending all day at the airport to catch a late-night flight. Then I had to detour to London instead of flying direct to Italy. I was awake from 5 AM to 5 AM, it was an awful experience.
Okay back to the travel tips for your solo trip to Helsinki. We establish that there are 2 airports in Helsinki. 1. Helsinki-Malmi Airport (HEM) 2. Helsinki-Vantaa Airport (HEL) and 3. Hyvinkää Airfield (HYV, 50 km north of Helsinki not an airport but falls into the same region)
Use Skyscanner to scan the best price for flights to Helsinki. Most likely you land at the Helsinki-Vantaa International Airport. There are two terminals and both are open 24 hours with cafes and free WIFI. The connection was fast (100Mbs) and easy to use.
By Ferry
Alternatively, you could take a ferry from either Tallinn, Estonia (I did this), and Stockholm, Sweden. Ferries run daily between these countries and the journey takes 2 hours and 30 minutes from Tallinn. I bought the ferry ticket from Eckeroline cost $44 and they run twice daily. The Helsinki Stockholm ferry route connects Finland with Sweden and is currently operated by 2 ferry companies. The Tallink Silja service runs up to 7 times per week with a sailing duration of around 17 hours 30 minutes and the Viking Line service runs up to 7 times per week with a duration from 17 hr 45 min.
By Train/Bus
If flying or taking a ferry is not your style, you can also travel overland from Copenhagen to Helsinki with train or car ferry via Malmö Centralstation which takes 24h 18m and costs $230 – $470. Trains also run daily to Helsinki from St Petersburg and Moscow! Fares start from around $33 one-way in 2nd class or $78 in 1st class if you pre-book, rising to around $90 in 2nd class, $149 in 1st class if you buy your tickets close to the departure date. Children aged 6 to 16 (inclusive) travel at half fare.
Regardless of the mode of transport, you choose, once you arrive in Helsinki you will find its fresh Nordic air and charming city beautiful.
How to get around Helsinki?
The first option I always suggest is to walk around the new city because it offers so much more with the sights, sounds, conversations with the locals, and more.
That said, Helsinki also has an established public transport system served by bus, and tram. I found the tram to be clean, fast, and frequent which made accessing Helsinki's main tourist areas easy. You can buy a single ticket from the tram driver costs 3 euros. A tram ticket is just a special discounted (2,20 €) ticket, which is valid only on Helsinki trams. As a separate ticked it can only be purchased from ticket vending machines – not from a tram driver. There is also a shared-bike scheme City Bikes that offers some 1500 bikes at 150 stations citywide from April to September!
Alternatively, you can download Uber for going around in Bratislava. Here is the $10 off your first ride on the Uber app. Use code 'k7zapn' to sign up. Enjoy! https://www.uber.com/invite/k7zapn
How many days in Helsinki is enough?
Although I like staying until my visa runs out in each country, I would say at least 3 days is the ideal time to spend in Helsinki. That is just enough time to explore the city and perhaps take a day trip or two.
Where to stay in Helsinki?
If you don't want to stay in expensive hotels or cheap dirty hostels, the easy alternative is to stay at Airbnb. You can even wash the bedsheets once you arrive as Airbnbs usually come with washing and laundry. You would be spoilt for choice in some of the best neighborhoods which are city center, especially in Kammpi, Eira, Ullanlinna, Kaivopuisto, Punavuori, and Töölö in the southern parts of the city. Kulosaari, Munkkiniemi, Lehtisaari, and Kuusisaari are a bit farther away, but still worth considering too.
Do I need a visa for Helsinki?
If your passport is from the EU, and EEA you do not need a visa to enter Helsinki, you can stay for unlimited time using only the National ID (except UK citizens, passports are needed). For Australians, we can stay up to 90 days on an arrival stamp. That being said, the authorities may ask for the return air or ferry ticket. I highly recommend checking the official website online or with your local embassy to find out if your country requires an Estonian visa.
When is the best time to visit Helsinki?
The best times to visit Helsinki are May throughout August because during these months usually the climate is warm-sunny and there are tons of events and activities you can enjoy in the long summer days. Plus the outdoor markers, harbor, and beach. If you are into winter sports, snow or Lapland going during winter December to March would be perfect for you.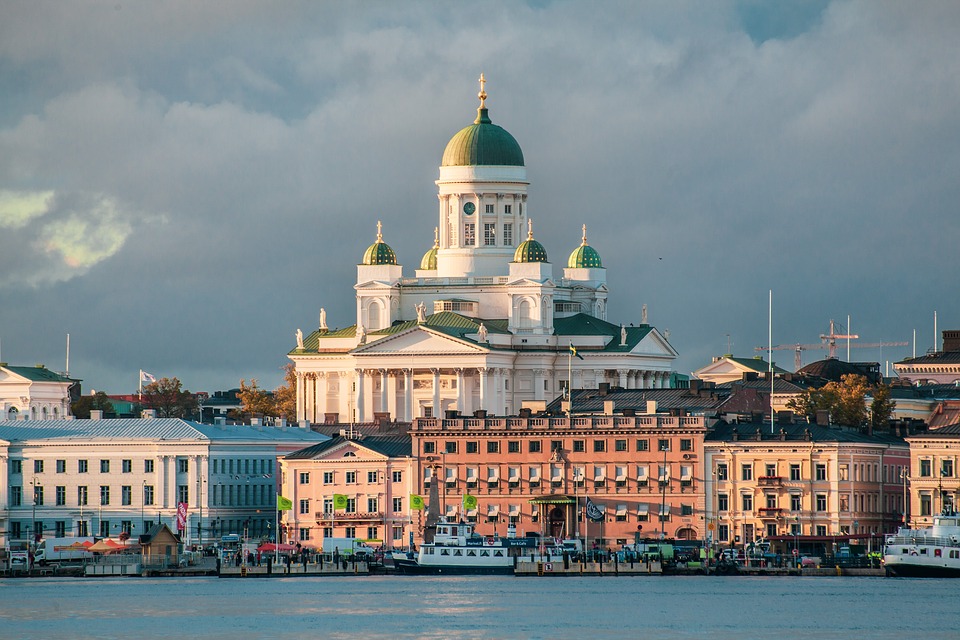 Is Helsinki safe for a solo female traveler?
My solo trip to Helsinki was safe. So I would say unless there is a drastic change in the country's political situation, pandemic, or some natural disaster it is safe to travel to Helsinki. Just remember to apply a general rule of thumb i.e. Don't walk down that dark alleyway on your own, respect the culture, don't argue about religion, dress modestly, trust your instincts, don't be afraid but be cautious.
Local currency
The official currency in Finland is the euro (€). Remember to consider bank fees from your bank and the ATM withdraw fee while you do your budget.
People, language, Simcard
My experience meeting the local Finns was positive. They were all friendly and funny! It's the people who make the country right? so I think it's fair to say these happy people made Finland the happiest country in the world! Of course, personal freedom and a good work-life balance reflect people's general happiness in life also.
Locals speak their main native language Finnish, with Swedish and the Sami language as other official languages and love their coffee and sauna!
I used Elisa for Simcard, worked fine. It is also easy to upgrade and recharge your data plan. https://lataa.elisa.fi/
Starter packages for Elisa and other operators are available at every R-Kioski. No need for registration. Finland's country domain is .fi, and country code is +358.
Must-Have Travel Apps for Helsinki
Google Translate for easy communication on the local language and it's extremely simple to use!
Uber for going around in Bratislava. Here is the $10 off your first ride on the Uber app. Use code 'k7zapn' to sign up. Enjoy! https://www.uber.com/invite/k7zapn
HSL App for the most comprehensive travel information on public transport across the Helsinki metropolitan area- tram, bus, metro, and train.
Helsinki Bikes app is useful for those with a city bike membership.
VR app because it provides long-distance rail passenger transport within Finland and to Russia.
Taksi Helsinki is available pretty much available 24/7 but compared to Uber was expensive.
Unicafe, Wolt, and ResQ for food delivery and cheap food.
Ylläs Aurora App for anyone in search of the Northern Lights in Finland. The app tells you where the Northern Lights have been spotted, there is a 2,99€ charge though.
Google Maps because it offers very good coverage of Bratislava, including Street View. Google Drive, Calendar for time management, and storing pictures.
Direct Ferries app to compare companies, prices, and, once you're happy, book those ferry tickets.
What to eat in Helsinki?
Visiting Helsinki wouldn't be complete without trying their food! The must-try food in Helsinki is Baltic Herrin, Grilled Sausages (Grillimakkara), Salted Licorice (Salmiakki), Karjalanpiirakka (rice pies), Ruisleipa (rye bread), Leipajuusto (bread cheese), Kalakukko (fish pie), Korvapuusti (cinnamon buns), Lihapullat (Finnish meatballs), Graavilohi (cured salmon), and Mustikkapiirakka (blueberry pie).
As you know most countries have a signature drink. Finland is no different. So the must-try drink in Helsinki is the local spirit called Finlandia Vodka which has approximately 80% alcohol content!
Where to eat in Helsinki?
Because of Helsinki's vibrant food culture, whether you're interested in fine dining or street food you can find both here. There are some great island restaurants to choose from and for seasonal delicacies, the traditional market halls and market places are the best. Some places that I recommend are Restaurant Bassi, Saaga, Muru, Sasslik, and Finnjävel Sali. Don't be afraid to go on solo dining Helsinki, the food is worth it!
Solo travel to Helsinki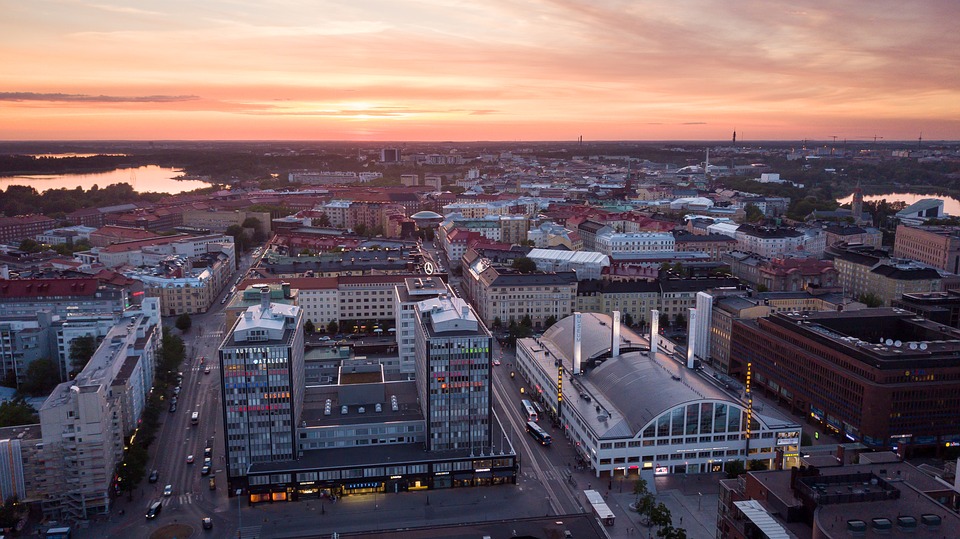 Now that we got the practical tips out of the way, let's get into the best places to visit during your solo travel to Tallinn and day trips from it.
Best places to visit in Helsinki
If it's your solo trip to Helsinki, and you would like to meet other fellow travelers I consider joining a walking tour, meet other travelers and get familiar with the city with the help of licensed, professional guides. There are many types of walking tours available from the public to private tours ranging from 1 to 3 hours.
Either way, whether you join the tours or end up exploring on your own, here are the must-see places in Helsinki you shouldn't miss: Helsinki Cathedral, The Senate Square, The Market Square, Temppeliaukio Church, Suomenlinna or Sveaborg, The historic Town Hall Square, The biggest historical museum in Helsinki National Museum of Finland, the Finnish National Opera, the Finlandia concert hall, and the Helsinki Music Centre.
Another option is to get a hop on hop off bus card. It is a fun way to explore also and covers following places.
Senate Square, Havis Amanda, Olympia Terminal / Mannerheim Museum, Kaivopuisto Park, Eira, Hernesaari Cruise Terminal (for cruise ships), Melkki Cruise Terminal (for cruise ships), Hietalahti Flea Market / Market Hall, Bulevardi, Tennis Palace / Kamppi, Rock Church, Sibelius Monument, Olympic Stadium, Parliament / National Museum, City Centre / Lasipalatsi, Swedish Theatre and Esplanade / Market.
If you heading there in August, check out the Helsinki Festival which is an annual art and culture festival, which takes place every August (including the Night of the Arts).
For a breath of fresh air in Helsinki, you can visit Nuuksio National Park which is one of Finland's top nature attractions or go to Korkeasaari Zoo, Hietaranta Beach, Aurinkolahti Beach, Tropicario, Baana.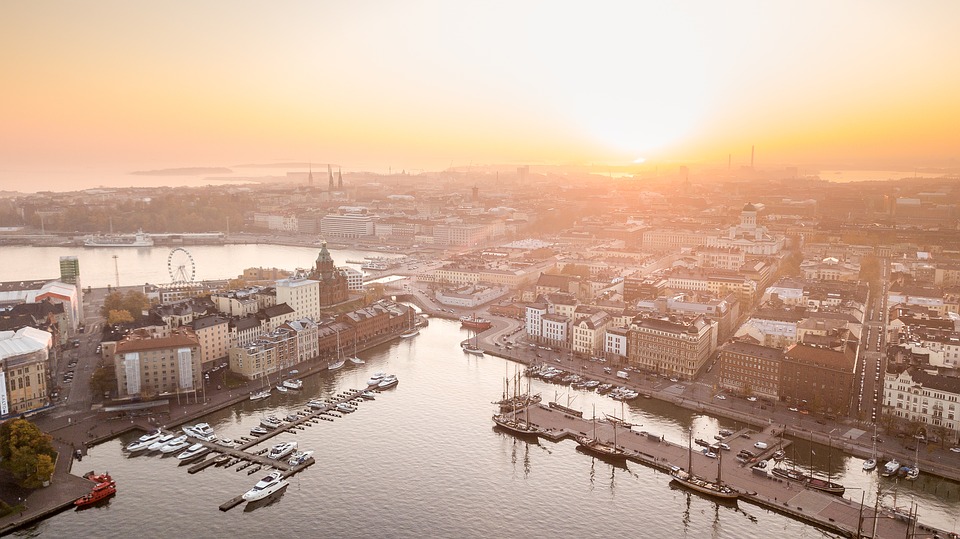 Best place to watch sunsets in Helsinki
There are some great places you can watch the sunsets in Helsinki during your solo trip to Helsinki. Such as, Atelijee rooftop bar (even the bathroom had amazing views!), SkyWheel, Uspenski Cathedral, Observatory Hill, Linnanmäki Observation Tower, Suomenlinna Fortress island, Malminkartano Hill, Harakka Nature Centre, Pihlajasaari Island, Kaivopuisto Park, and sunsets by the sea in Siltasaari, Hakaniemi, Kruununhaka, or Katajanokka.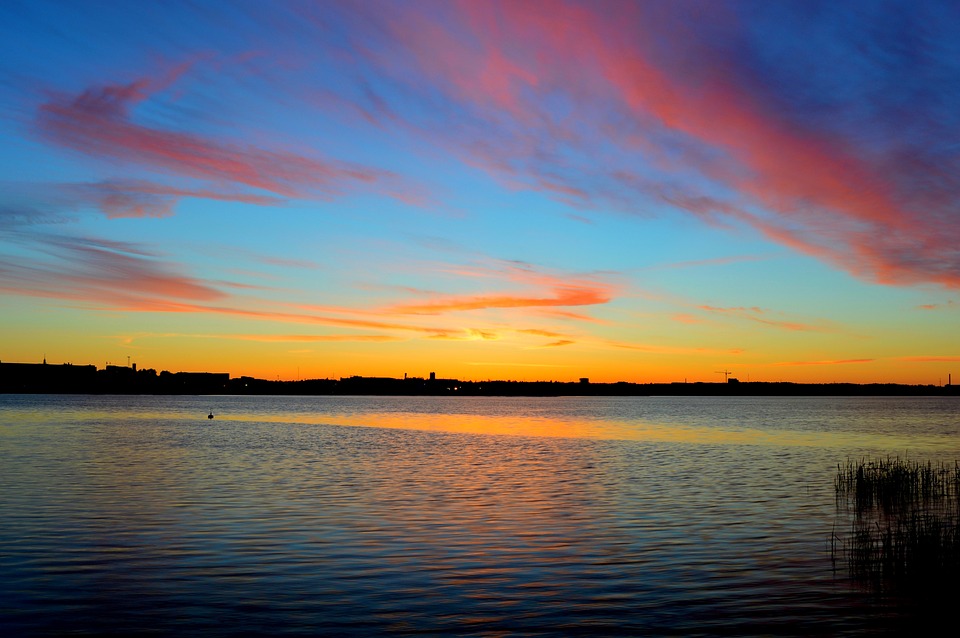 Day trips from Helsinki
Locals in Helsinki enjoy crossing the Baltic sea to go to Tallinn on a day trip. Whether that be for cheaper booze shopping or a simple day out. You can also easily do a day trip and back, taking a plane to Sweden. If that is a little too much, you can visit Nuuksio National Park for a full-day hike from Helsinki, or head out to see the beautiful nearby medieval town of Porvoo.
I hope this solo trip to Helsinki article helped you in planning your travels.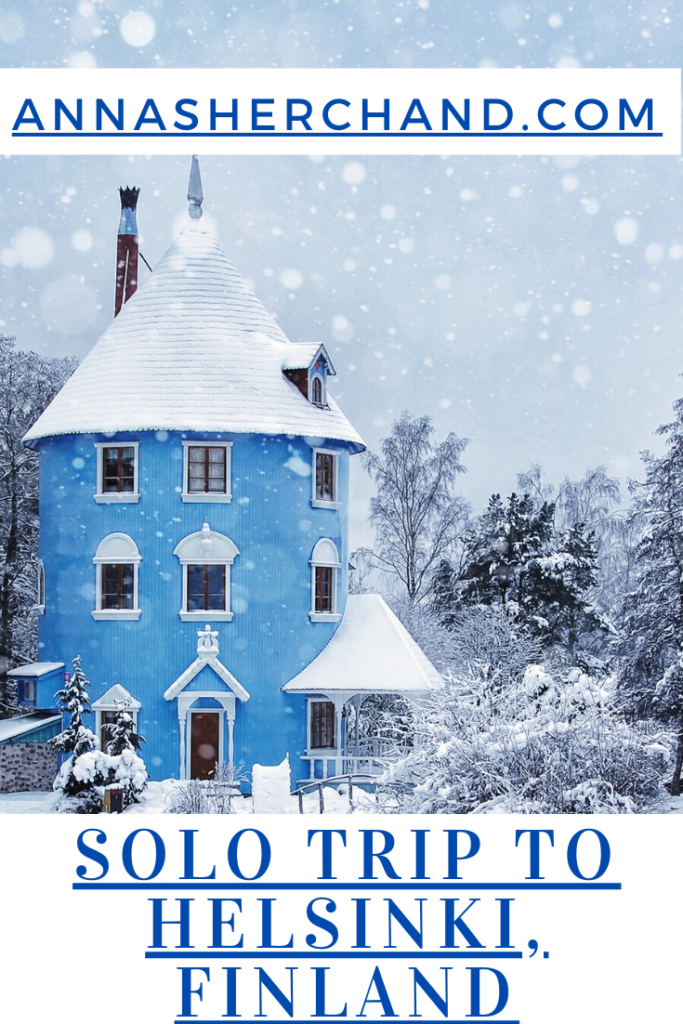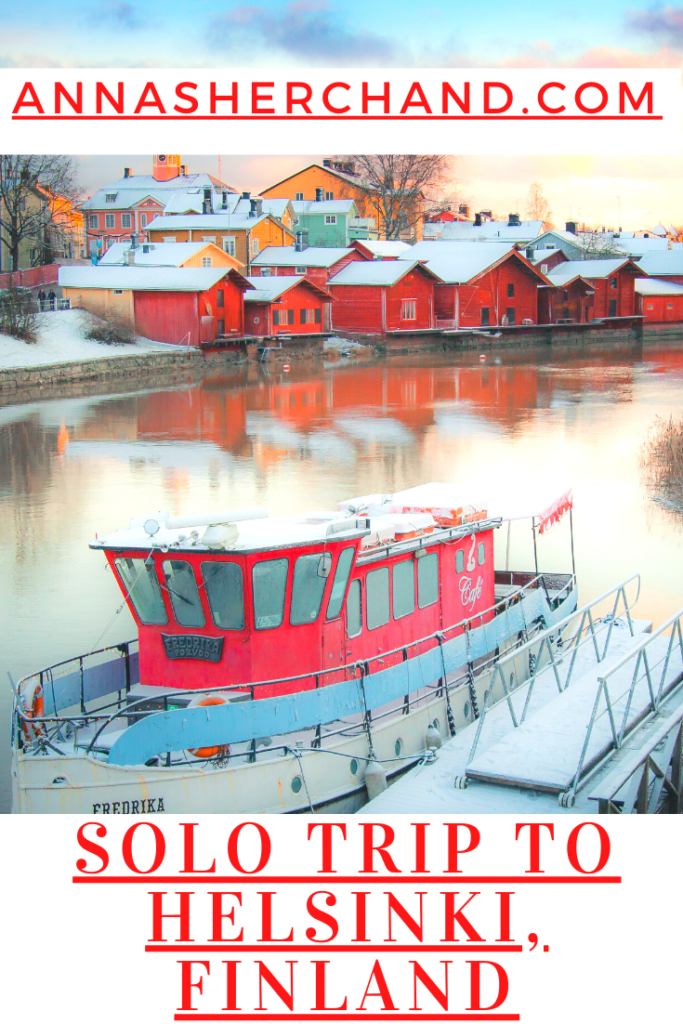 Let me know in the comments:
Solo trip to Helsinki, Finland