Today I am sharing Sydney itinerary for 5 days as you guys requested it a lot. This straight to the point guide will help you make the most of your time in Sydney.
I am a local citizen of this picturesque harbor city and I know my secret spots but I also understand what visitors want to see. If you want to know how to best plan your 5 days in Sydney, you are in the right place!
So I have divided 5 days between 5 different and interesting places in Sydney. Let me explain. The first day- I recommend exploring the centre of Sydney, then the second day east, third day west, the fourth day is south and fifth the north! Bonus – The Blue mountains!
5 days Sydney itinerary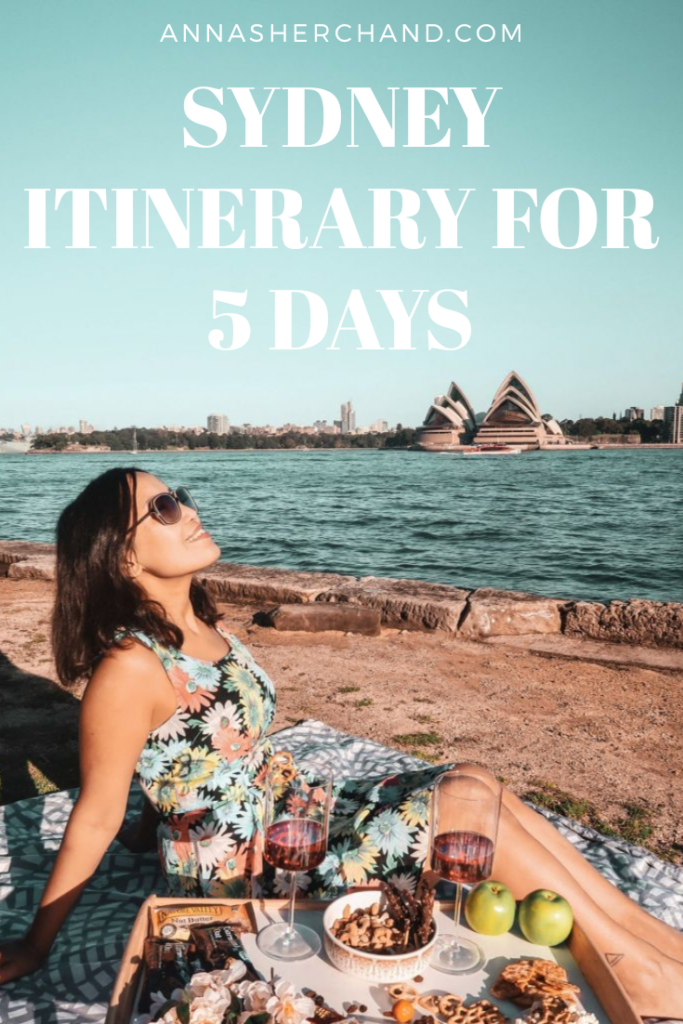 Day 1: Exciting and happening Sydney Centre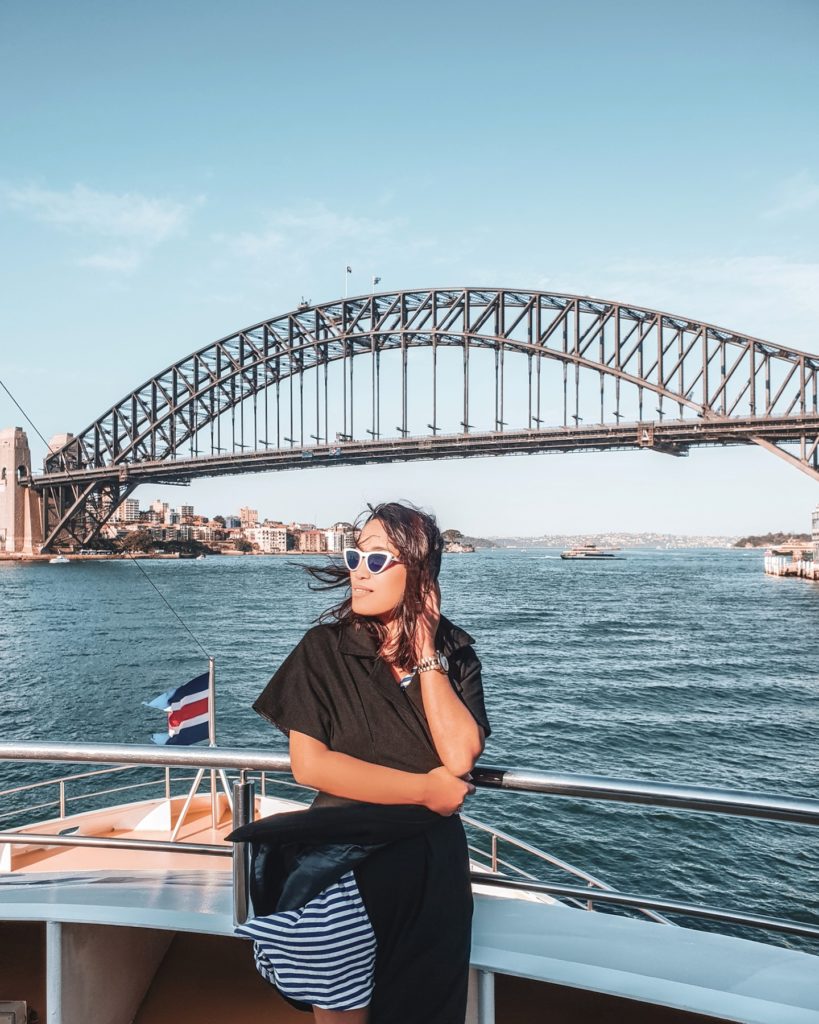 Today is all about the Sydney city centre, the darling harbour, town hall and Chinatown. Sydney centre is a hub of activity, food and entertainment. By day it's the heart of Sydney's business activity, but by night workers let loose at the bars and restaurants. There's plenty of shopping to be done as well!
9- 2 PM:

Assuming you have had your breakfast, it is a perfect time to head out. If you are not sure where to have breakfast, check out the guide to cool cafes in Sydney.
Then on to mid-morning, the CBD (which by the way means central business district if you didn't know 🙂 is a hotspot for cultural attractions, which makes it the perfect location to spend a couple of hours exploring.
Great way to start your 5 day Sydney itinerary is to visit Sydney Opera house. It is jaw-droppingly beautiful and more so in real life! Here you can do the Opera house tour. (For the shows, and sunsets you will have to come back during the evening, more on that below) Then walk beside the Opera house and visit the Royal Botanic Garden for some greenery and great views. Walk to nearby Art Gallery of NSW where they usually showcase new and interesting exhibitions.
Strolling along with the Hyde Park greenery towards the CBD, you can see some of the city's awesome historic buildings. Such as Townhall, the Queen Victoria Building. which is a good spot for lunch as there are many choices.
While you are in the CBD, Sydney tower eye is a must. It is on the same building as the Westfield Shopping centre, you just have to go all the way to the top floor where you can do the Skywalk!
2 -5 PM:
It is time to head closer to the harbour and a place called the Rocks. Sydney's historic precinct, just a short stroll from the CBD. Here you can take a guided tour and learn all about the history of the area.
You can also visit the Museum of Contemporary Art or Australian National Maritime. If it's the weekend then the Rocks Market will be on. There you can check out many stalls/booths of various types of goods, souvenirs, fresh food, juice and more. Sometimes they also have a live band so the evening vibes is pretty cool.
Alternatively, nearby you can do the Sydney Harbour Bridge climb! That would be something else especially the sunset climb. I recently did it and highly recommend it.
5- 10 PM
The perfect first day in Sydney wouldn't be complete without a trip to the Sydney Opera House. Check the Opera House events calendar for which opera, ballet or musician is playing if you are keen to watch the show. Alternatively, you can watch the sunset while you sip on the glass of wine and snack at Opera Bar or Opera Kitchen. From here you can also look out over the harbour to the Iconic Sydney Harbour Bridge, the view makes it to my Instagrammable places in Sydney list.
Then for the first night's dinner, head to Central which has loads of options. One of the local's favourite is the Spice Alley, a hawker-style street eatery perfect for a quick, easy and delicious meal. Nearby is another local favourite China town full of Chinese dumpings and noodles restaurants.

I have mentioned some of the cheapest places to eat in Sydney in this blog. And most of them are in the city as well. Enjoy!
So what to do after dinner in the city centre?
If you are into theatre, the city centre is a good spot. Head to State Theatre (town hall), Captial Theatre (right at central) or Roslyn Packer Theater. Little out of the centre is Enmore Theatre and Redfern's Giant Dwarf Theatre.
And if you are into bars, choices are unlimited in the Sydney city centre. I definitely think you would require more than 5 nights to visit all of them 🙂 Having said that though. some of my personal favourites for small hidden bars are The Wild Rover, Baxter Inn, Palmer & co, Button Bar, Stitch Bar, Absinth Saloon, the barbershop, and Doorknock.
Book your hostel or hotel through trusted Agoda, or Booking.com
Day 2: Stylish Sydney East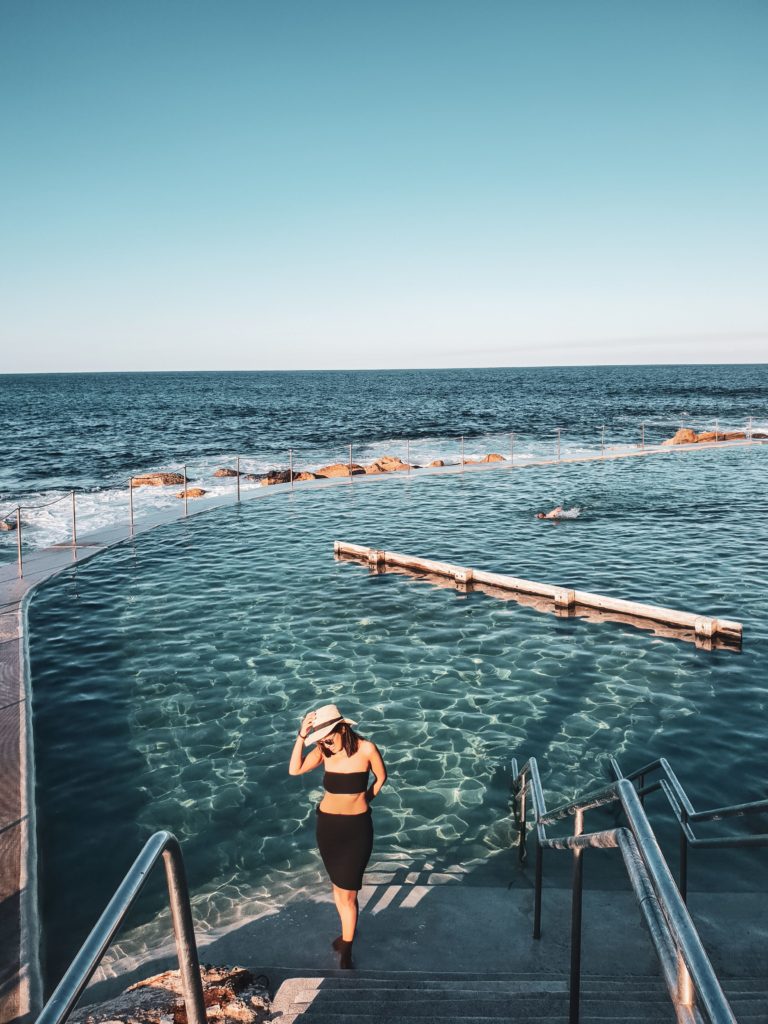 Sydney itinerary for 5 days cannot be complete without visiting the east of Sydney. It is a stylish part of the city, with areas like Kings Cross, Potts Point, Paddington and Woollahra. And all of those places offer some of the best dining, entertainment and people watching!
But we have 1 day to see this part of town so, we will be focused on the best of the best. Surfing, Beaches, cool boutiques, beach culture and brunch hot spots!
9 -1 PM
If you are keen for a mid-morning dip head to the Sydney's most iconic Bondi Beach, Bondi Icebergs Pool ocean pool. If you are visiting during winter or super early morning, don't worry they also offer a sauna which makes warming up afterwards super easy.
If you are not a swimmer, another must-do here is the Bondi to Coogee Coastal walk which includes the Tamarama, Clovelly and Mackenzies Bay. If you are travelling during the Spring season, they usually have the Sculpture by the sea on display. These are basically larger than life sculptures and site-specific works of art and hard to miss. Don't forget your camera!
1 -5 PM
During that beautiful coastal walk, you will come across many stunning beaches. By the way, you can, of course, stop anywhere along the walk. without ending in Coogee, Bronte is a good spot! But to find the hidden ones read this hidden beaches and bays in Sydney and the 9 best beaches in Sydney to give you an idea about the best of the best beaches.
Having said that, you must be jet-lagged or even tired after that walk. So it is time to finally sit down, take a dip, sunbathe and admire the beauty of Sydney beach. Bring sunscreen, hat, towels and other essentials!
Oh and for brunch or lunch, just across the beach you will see many cafes and restaurants in Bondi and also in Coogee. My favourite in Bondi are Side room, Bondi Icebergs, and in Coogee are Coogee Bay Hotel (CBH) or small Thai restaurants up the road from CBH. I should go back there soon to try out some new places there!
5 – 10 PM
Who doesn't like watching the sunsets from the beach right? Here in the eastern suburb, you can find the best spots to do so. Keep in mind though, sunsets are better in Bondi and sunrise are awesome from Coogee because of the location.
Then after the sunsets, for dinner head out to Double Bay, Paddington, Potts Points or Kings Cross (party hub/ red light zone). I recommend Bibo Wine bar in Double Bay, Big Poppas In Potts Point or Fred's in Paddington.
After dinner, if you would like to go for some drinks in small hidden bar check out shady pine saloon in Darlinghurst and for the club, Flamingo lounge seems to be popular!
Day 3: Vibrant and Buzzing West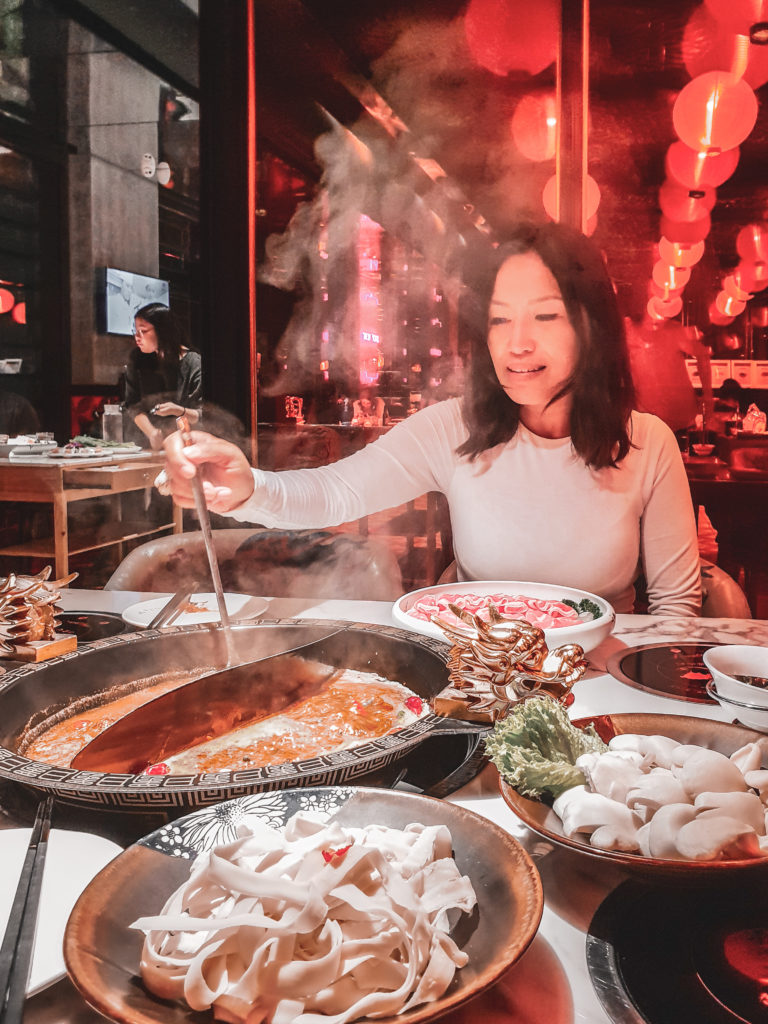 In the Sydney west, the must-visit areas are mainly Newtown & Enmore, Inner West and Parramatta. These places are filled with restaurants galore, second-hand bookstores cool bars and vintage fashion. More on that below.
9- 1 PM:
A great way to start the day is brunch in Newtown or Marrickville. I recommend Cornersmith and Two chops. Then explore one of Newtown's biggest park, Camperdown Memorial Rest Park, strolling along Newtown to check out its vintage shops, street arts, bookstores or thrift markets.

Followed by some gallery hopping. Try Artspace and 4A for consistently great exhibitions.
For lunch, head to Glebe where a variety of cuisines are on offer. If you are there during the weekends, don't miss the Glebe market that runs every weekend. You may find some good bargains there!

But if eating at the market is not for you, I recommend Aghora (greek and Mediterranean inspired restaurant), flying Fajita Sistas or Ramen Goku in Glebe.
Alternatively, you can go to hand-feed wallabies and cuddle koalas at featherdale wildlife park, about an hour from the city centre by train and bus. If you have a car, the Australian Botanic Garden Mount Annan has beautiful gardens, picnic areas and a stand of dinosaur trees, a nickname for Wollemi pines. Or visit one of the farms in western Sydney.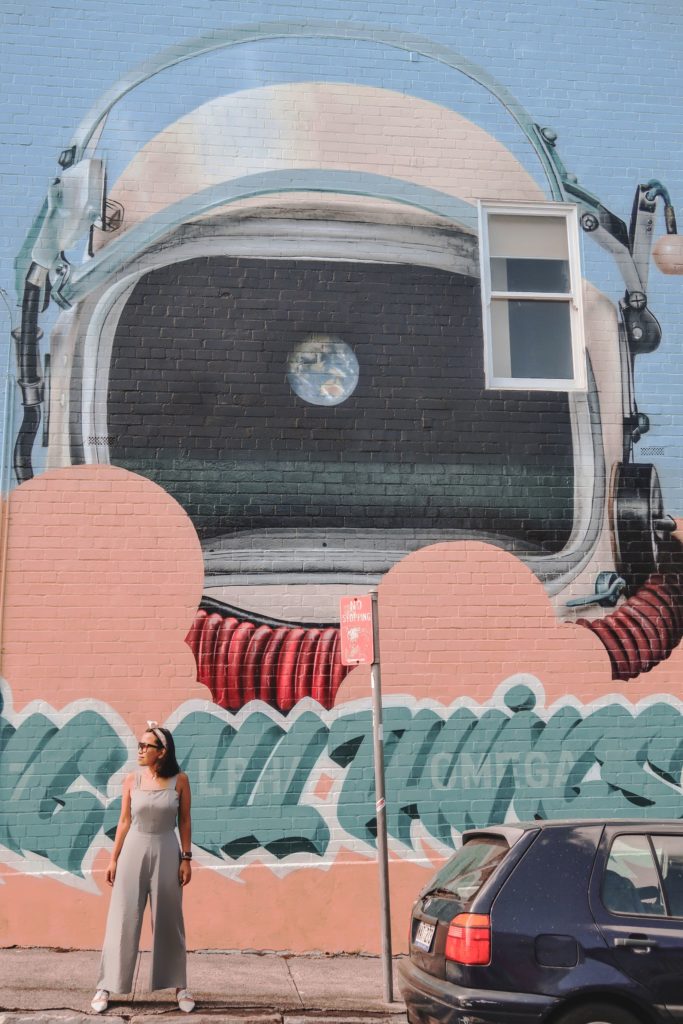 1-5 PM:
If you want to check out the oldest pool in Australia, head to the Dawn Fraser Baths in Balmain! It was built in the early 1880s. Another thing to see in Balmain is the Balmain market which runs 2nd & 4th Saturday of the month 9-3. It is a community market with handmade arts and crafts, preloved fashion and food.
For the afternoon, you can either head to Sydney Park for a few relaxing hours. (best place to cure that hungover or just some peace and quiet) This park is 40 hectares of lush green parkland with lakes, wide grassy lawns and walking and cycling tracks. Alternately, go to Bicentennial Park with 35km of cycleways, you can hire bikes and explore the area easily!
OR for more aerial adventures, experience flying in one of the world's largest vertical wind tunnels at iFLY Downunder, an indoor skydiving centre in Penrith. To get there, take a train from Town Hall Station to Penrith, where you board a bus for Penrith Panthers Leagues Club.
5- 10 PM:
A leisurely trip to Sydney's west Parramatta via Olympic Park. It is a sport and entertainment hub. You can visit the aquatic centre, go to some concerts in the showground, watch footy in ANZ Stadium or take aim at Sydney Olympic Park Archery Centre, where kids as young as seven can shoot arrows. Monster Skatepark has ramps, boxcars and rails in a safe environment, and at Circus Arts Sydney kids as young as five can learn to fly the trapeze!
Paramatta is only an hour away from the Sydney CBD and is diverse and lively. In case you didn't check out the parks in the west yet, you have one more chance here in Parramatta Park. It is a large leafy park which is home to a heritage-listed old government house. Here you also go for heritage or aboriginal tour.
Visit Hunter Street Gallery of Fine Arts, Parramatta Clay and Art Gallery, or Riverside Theatre. If you love horse races, there is also Rosehill Gardens Racecourse. There is also Westfield for all your shopping needs right next to the train station.
Then when it comes to food, Church street is the best area for loads of restaurants and bars. I recommend Mikazuki, Mille Uno, and meat & wine co.
Day 4: Emerging South of Sydney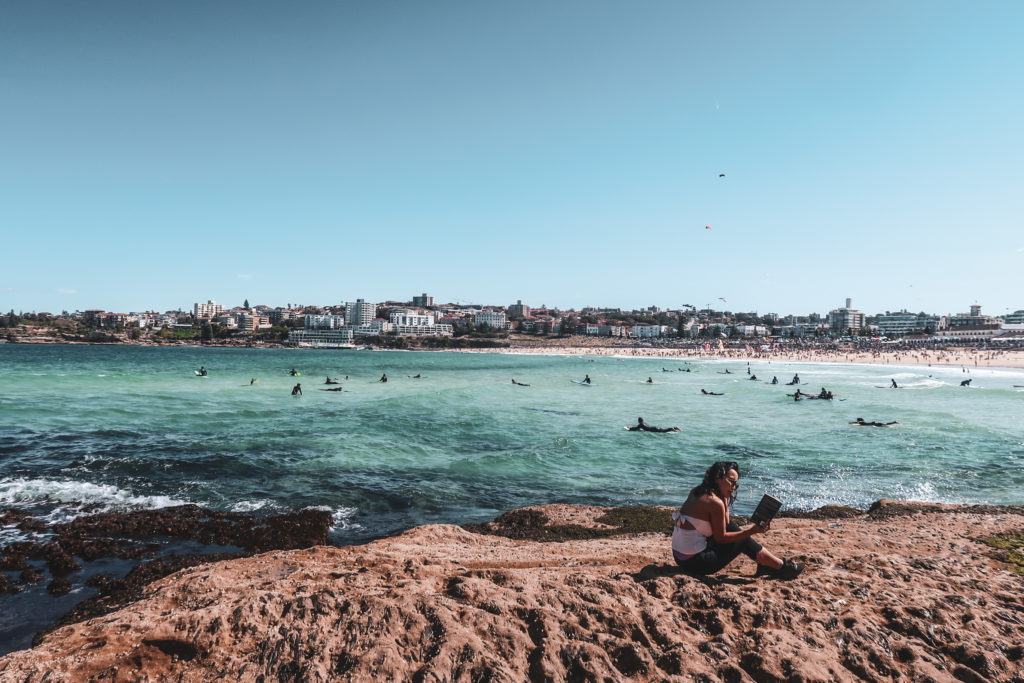 In the South of Sydney, the upcoming places are Chippendale, Redfern & Waterloo, Alexandria & Erskineville. This part of Sydney used to be an industrial area which has now transformed into a great mix of busting foodie heaven, independent art galleries, busy bars and cafes. For nature and beach, read more below.
9 -1 PM:
South of Sydney is well known for beautiful beaches, historic landmarks and the Royal National Park. Start the day getting on the train from the city centre to beachside Cronulla. The train journey takes less than an hour and it's an easier way to travel there.
You can learn to surf in Cronulla beach or work on your Aussie tans. There are playgrounds for kids and a lot of space to relax. I suggest walking along the esplanade from the southern part of the beach, past ocean baths and rock platforms, to the northern part of the beach.
To visit Captain Cook's landing place, you can take the 987 bus from Cronulla Station to Kurnell. Stroll from this historic landmark to the Kurnell Visitor Centre, where you'll find a walking trail to Cape Solander Lookout, a great place for whale watching in Kamay Botany Bay National Park. From May to November, thousands of whales migrate near the spectacular Sydney coast. Don't forget your camera!
Alternatively, you can go to the Sydney Tramway Museum or Sydney indoor rock climbing gym (located in Alexandria) if that is more your thing! You can scale the walls of the biggest climbing gym in the southern hemisphere! Or Archie brothers cirque Electrique where all your favourite arcade games can be found in 1 place. Let your inner child loose!
For some greenery, head to Alexandria Park. I love how every part of Sydney has this one big park! This one is a multipurpose sports field, has two tennis courts and a basketball court! But if you prefer a quiet picnic or casual stroll the park also features shelter and plenty of peaceful areas.
1- 5 PM:
Time to check out the Royal National Park, it is one of the oldest national parks in the world. You can enjoy the scenic bushwalks, stunning views and an Instagram worthy place called wedding cake! (some people fell so not you cannot go close to the edge but still a great spot)
This is also where the figure 8 pool is but I suggest going there when the tide is low so you can actually see the figure 8! For Bundeena, I suggest taking the private ferry to service the pretty village, where Bundeena Kayaks offers kayaking tours or you can hire kayaks and stand-up paddleboards.
Don't forget to pack your lunch for this day hike or Kayak session out in the water. Head to Woollies, paddies market or coles for the local groceries to pack that sandwich and fruits.
5- 10 PM:
You must be starving at this point! I love heading to Automata or Barzaari in Chippendale for dinner. Misfits, Mjolner or La Coppola in Redfern and Cooh in Alexandria. Great way to end the day 4 out of Sydney itinerary 5 days.
Day 5: Peaceful Sunny North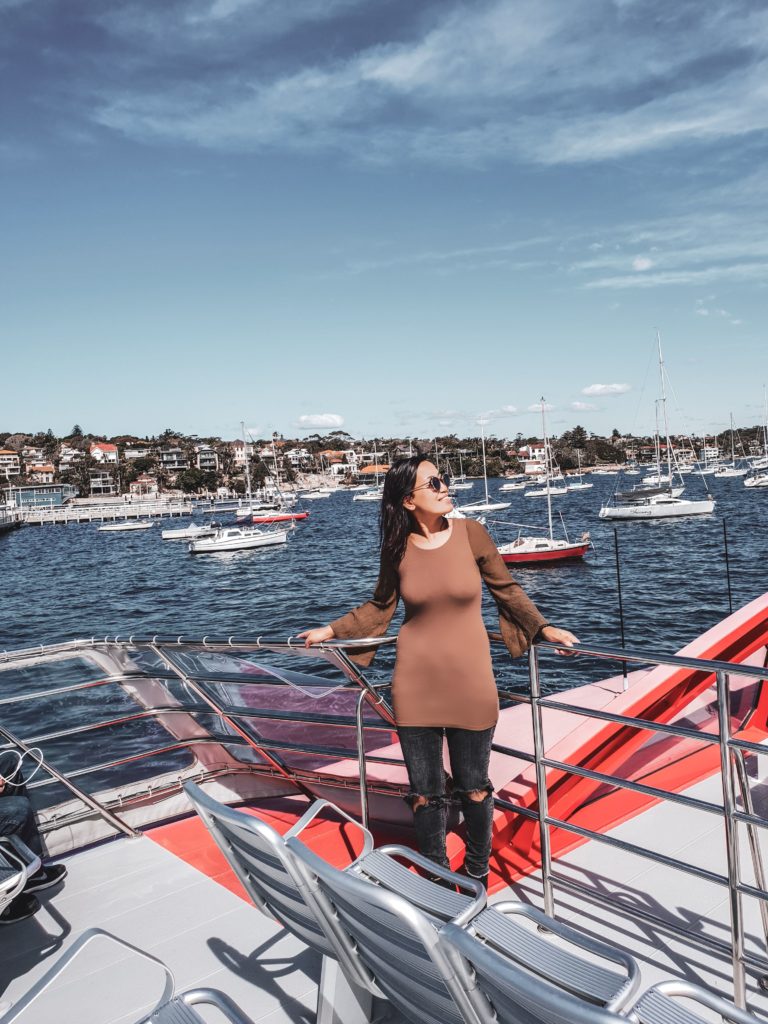 In the North, must-see areas are Manly & Northern Beaches. Having mentioned just beach, Sydney's north has plenty going for it though. You will find everything from sandy beaches to adventure activities, boutique shopping and fine dining.
9 – 1 PM:
Great way to start the day would be going to some of Sydney's top attractions such as Manly Beach.
The most scenic way to get there is to catch a ferry from the Circular Quay in the city to arrive at Manly Wharf, walk to the Corso to the Ocean and flop onto a town to soak up the sun, then go for a swim in Sydney's Crystal blue waters. Manly beach stretches from the Queenscliff beach tp the North Steyne beach.
Another must-have experience is Manly to Spit bridge walk. You can walk along the scenic trails through the bushland and beaches following the harbour to enjoy one of Sydney's most beautiful routes. The walk takes about four hours and can be done in reverse to finish in Manly!
I recommend Pantry Manly or Manly greenhouse for lunch in Manly.
One of the local's secret spots in the North is Shelly Beach. It is located to the North Head and Fairy Bower which is a protected bay that provides clam place for swimming and snorkelling. You can also explore the bushland surrounding the beach on a little track that hugs the headland.
1- 4 PM:
Visit the Taronga Zoo, famous for its harbourside location and 4000 odd animal species. You can enjoy a fresh take on zoo life and can also camp overnight with Roar and Snore!
Then cross the Harbour Bridge and head to North Sydney Olympic Pool for a cool down. It is a pool with an iconic view of the Sydney Harbour Bridge and a bit of Opera House. Whether you are interested in a few easy laps or joining a swimming club or water aerobics it's easy to see why this pool is a local's favourite secret!
Next to the pool is Luna Park. It is an experience walking through the grinning gateway of the Park. Then to have a fun time on the rides in this restored 1930s amusement park!
Alternatively, head to Windsor, one of the original colonial settlements on the banks of the Hawkesbury River, and Ku-ring-gai Chase National Park, great for bushwalking.
4- 10 PM:
Sydney north is renowned as a peaceful region of Sydney. There's much to explore in this relacing area up north. If you want to see Sydney's most northern point head to Barrenjoey lighthouse (if you watched TV series Home & Away, you may be able to recognize it) in palm beach. During Spring and summer sunsets are about 730 pm-ish so you still have time even if you leave at 4!
After the one last beautiful sunsets in Sydney, time to head for dinner. I recommend the Barrenjoey House in the same area. If you are heading back I suggest the Botanist or Oski in Kirribilli.
Should be about 10ish by the time dinner is done! Time to relax, repack and ready for your flights the next day.
I hope this helped you plan your Sydney itinerary for 5 days. Below are some day trips you can take or even stay for the weekend if you have more days left.
Blue mountains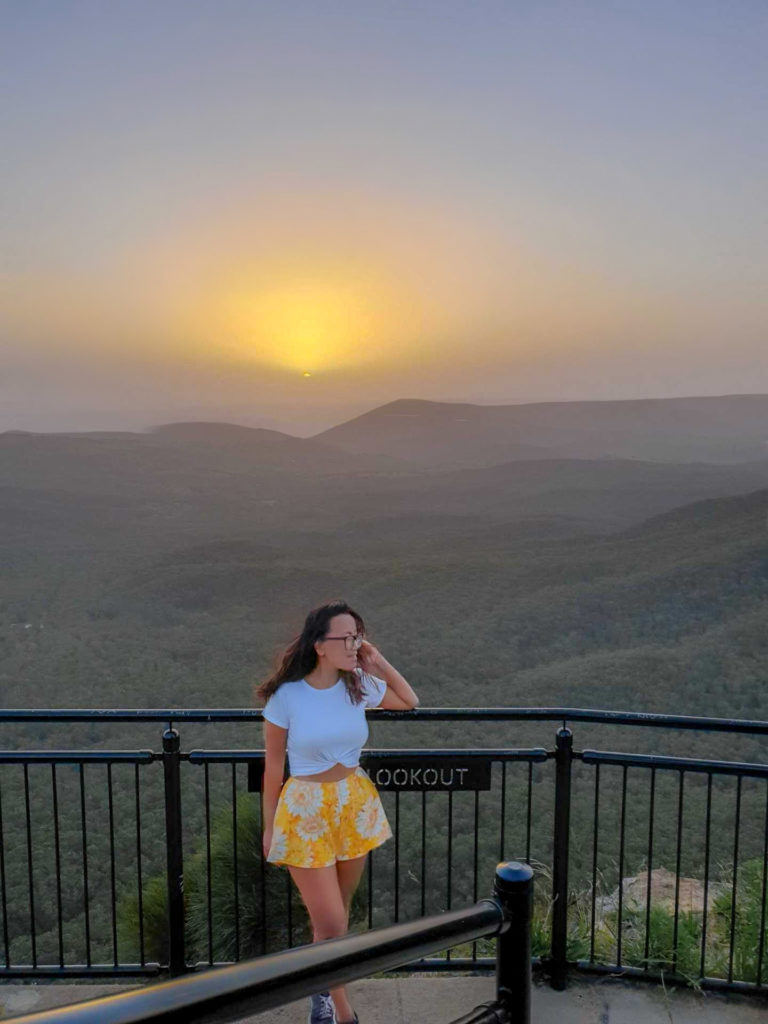 In case you decided to swap one of the above with a day out in nature. I recommend discovering the Blue Mountains, Hunter Valley wine, Central Coast or Southern Highlands as it's only 1-2 hours away from Sydney.
When local need a break from hustle and bustle of the city, Blue mountains is near the top of the list. Full of nature walks and peaceful communities, it's great for an escape from the city life. (It also offers rock climbing, canoeing and hikes too!)
Part of the adventure is the train trip to the World Heritage area, which is recognised for the natural blue haze created by vast eucalypt forests releasing tiny droplets of oil that mix with water vapour and sunlight.
From the city centre, it takes 2 hours to reach Katamoba by train which is the heart of natural attractions in the blue mountains. Visit the scenic world blue mountains where you can experience the world's steepest incline railway into an ancient forest and ride in a glass-floored cable car suspended above a steep gorge, enjoy the panorama at three sisters at the echo point and explore the wonderful Jenolan caves.
The train costs less than $7 one way from the city to Katoomba. But the experience of a friendly guide telling you stories about the place and how it came about is something different. I suggest booking the tour. Another reason to book the tour is that you will not have to wait for buses. Keep in mind the National park area is huge!
To get from Katoomba Station to Echo Point, you can take a local 686 bus and pay using Opal cards, a convenient way to pay for public transport with daily travel caps and $2.50 per person Sunday cap. Alternatively, you can tour with Blue Mountains Explorer Bus, a regular hop-on, hop-off service or book the tour.
Overall, what I am trying to say is you can either take a day trip or find accommodation and stay for the night. For the best views of the rugged sandstone cliffs and lush forest head to a popular vantage point like Evans lookout.
Hunter Valley
Hunter Valley wine region is well known for Semillon and Shiraz. It is one of Australia's most renowned winemaking regions. You can do a wine tasting here hopping from one vineyard to another as well as eat at some of the award-winning restaurants.
Hot Air Balloon is another popular experience here. You can also experience a haven of relaxation and healing in Day Spas here in Hunter Valley. You can indulge yourself with a body treatment, massage, facial or healing treatment.
Southern Highlands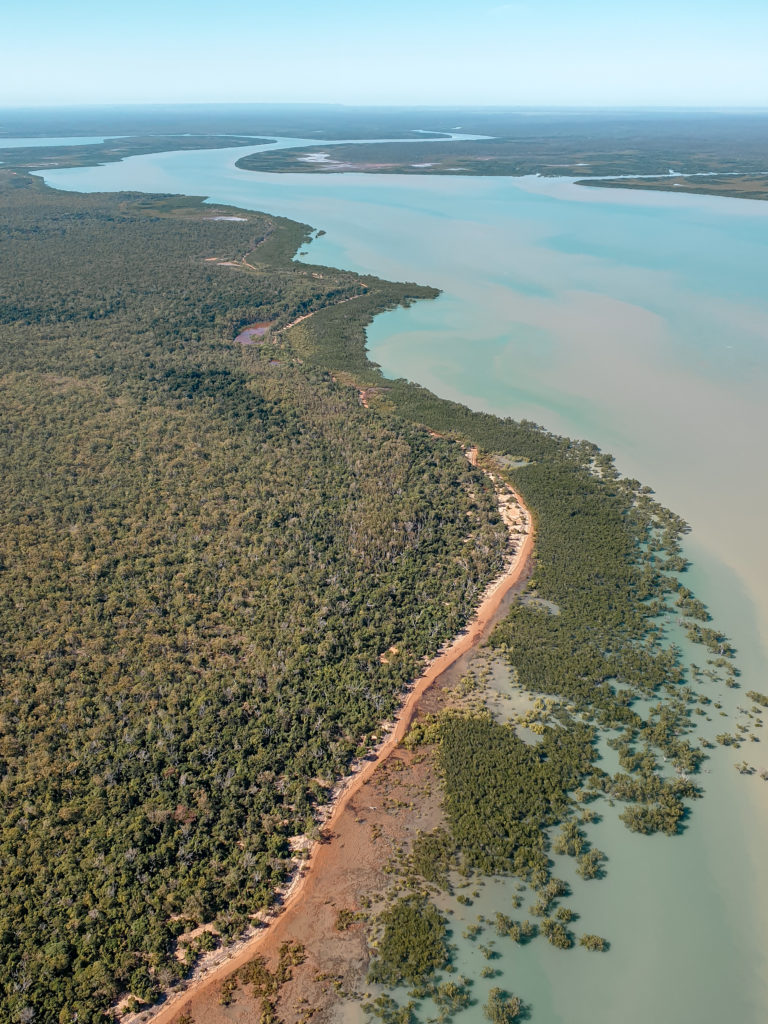 South of the CBD is a region of coastal towns and lush rainforests. Like I mentioned earlier in the Day 4 – South – exploring Royal National Park is a stunning sight. Another interesting thing to do around here is the Illawarra fly treetop adventure.
Illawarra is about an hour train ride from the city. At this fly treetop adventure, you can choose a scenic 1.5 KM return treetop walk or if you are seeking adventure, try the highest zipline tour in Australia! This is where you can navigate suspension bridges and fly way above the treetops!
Symbio water park is another experience I recommend. It is just 40 minutes from the south of the city. Here you can see the amazing native and exotic animals, hand-feed kangaroos, meet a koala up close, or take part in a daily zookeeper talk. A lot of visitors like taking photos with the koalas as a memory of their trip to Sydney here.
Hope this 5 day Sydney itinerary helped you!
Travel Tips to Sydney:
1. Where to stay in Sydney?
Book your hostel or hotel through trusted Agoda, or Booking.com
2. How to get around Sydney? or How to get to these weekend getaways in Sydney?
Here's is all you need to know about getting around Sydney.
Sydney is well serviced by public transport across buses, trains, ferries, and light rail. Public transport inquiries number is 13 15 00 or transportnsw.info
If you are using public transportation, I recommend buying Opal card which is the ticket to ride the train, ferry, light rail, and bus services around Sydney and in the neighbouring areas of the blue mountains, the central coast, the hunter and the Illawarra. You can buy an Opal card from retailers including news agencies, 7/11, supermarkets, and some pharmacies. Just load dollar amounts onto the Opal card and tap on and off at Opal card readers.
Buses
Bus routes service most of Sydney. Check the website or your google map for convenient and current routes.
Trains
Rail lines service much of the city plus inner and out suburbs. Airport lin train is the most convenient method of transport between Sydney Airport and the CBD.
Taxis, cars, and Rideshare
Taxi ranks are available around the city and at the airport. Ride-share service Uber operates in Sydney, with a designated pickup area at the airport. Car hire is available at the airport and points around the city from companies including Avis, Budget, Thrifty, and Hertz.
Use code k7zapn for a $10 off your first Uber ride and use code WT7BSQD2 for a $20 Didi discount which is a rivalry to Uber.
3. How to find cheap flights to Sydney?
To find the cheapest flights, book it through most trusted sites such as Skyscanner or Momodo.
Currency = Australian Dollars
Hello = Good Day, G'day!
Bye = See you later!
Capital City = Canberra
Main cities and 6 states = (Sydney – New South Wales, Melbourne -Victoria, Adelaide -South Australia, Perth -Western Australia, Brisbane -Queensland, Hobart -Tasmania) and 2 territories (Canberra -Australian Capital Territory and Alice Springs -Northern Territory)
In case you have more than 5 days in Sydney, check out this page about Sydney Australia. It has everything you want to know, Australia east coast must see and also the most read Sydney travel guide.
Let me know in the comments if you
Sydney itinerary for 5 days