After solo traveling 9 days in Guatemala, crossing the border from Livingston to Punta Gorda, and spending 2 days in Belize, next, I wanted to go to Honduras. So if you are wondering how to cross the border from Belize to Honduras, read on to find out how I did it.
Honduras is a country located in the heart of Central America. It is bordered by Guatemala to the west, El Salvador to the south, Nicaragua to the east, and the Caribbean Sea to the north. It is known for its stunning coral reefs, and diverse landscapes, including mountains, forests, and beaches. Roatan, an island off the coast of Honduras, is a popular destination for divers due to its clear waters and abundant marine life. That said, if you are following this travel blog you know I don't dive so my plan was to see my first-ever Mayan ruins in Copan. (more on that below)
However, Honduras is also considered one of the most dangerous countries in Central America due to high levels of crime, including gang violence and drug trafficking. The Smart Traveler Australian government website and the U.S. State Department both have issued travel advisories warning visitors to exercise increased caution when traveling to Honduras, particularly in urban areas and along the borders with Guatemala, El Salvador, and Nicaragua.
Despite the risks, Honduras remains a popular destination for adventure travelers and those seeking to experience the rich culture and natural beauty of Central America.
How to go from Punta Gorda, Belize to Copan Ruins, Honduras?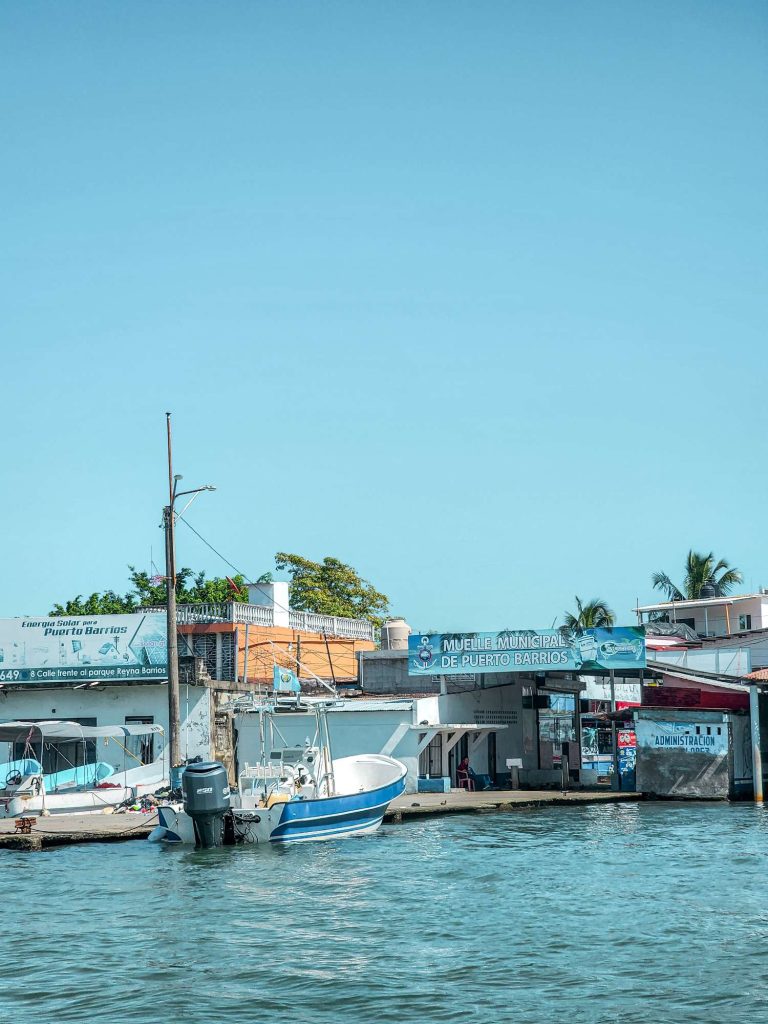 After days of dilemma, in the end, I chose not to be on the open water for too long (going from Punta Gorda to Puerto Cortes over the Ocean and taking the bus to San Pedro Sula (the place everyone warns you about) then changing bus to Copan Ruins). I'm positive if you travel during the day and keep your wits about you that route would be fine (Also Putero Cortes could be a starting point to get to the bay, Roatan islands if you are into diving) but I decided to play it safe and travel through Guatemala again to enter Honduras.

This one is a long trip so I strongly recommend starting early. First, I went from Punta Gorda, Belize to Puerto Barrios, Guatemala then by bus to Copan ruins, Honduras.
I found two ferry companies that operate between Punta Gorda, Belize, and Puerto Barrios, and the one I used is called Requena's Charter. They were really easy to deal with and you could also buy the ticket in half BZD, Q, or USD. (Also good communication in Whatsapp)
While in Punta Gorda, Belize go to Requena's Charter office (they're on Google Maps), the day before or before 8:30 am in the morning if you want to leave Belize the same day. They sell the boat ticket at the office to Puerto Barrios.
The boat journey takes around 2-3 hours ( we left at 930 and arrived at 11 a.m. ish), depending on the weather conditions, and their schedules can vary. So it's best to check their company's website or contact them directly for the latest information on schedules and fares.
For your interest, I paid 81 BZD = 300 Q (Jan 2023) for the boat
Then from Puerto Barrios to Copan Ruins, the bus was 22 USD or about 540 Honduran Lempira.
Here's how you can get to Copan Ruins from Puerto Barrios
Before they stamp you OUT of Belize at the dock, there is an exit fee that needs to be paid 20 USD but you don't have to pay if you are there for only 24 hours.
And once you land at the dock of Puerto Barrios, don't forget to stamp IN at the Guatemala immigration office.
As you walk out of the ferry dock, head left and straight. I remember there was a sign along the way that said "inmigración" which is immigration in Spanish. Have your passport stamped and from there head to the bus stop which is a quick 5mins walk. Apologies as I don't have the exact immigration office location nor the bus stop address but I am positive if you ask on the boat they should be able to point you in the right direction or at the immigration office for the bus stop.
There are several bus companies that operate on the route from Puerto Barrios to Copan Ruins, including Hedman Alas, Fuente del Norte, and Linea Dorada. And you can buy the bus ticket at the bus stop ticket office. The fare for a one-way ticket can cost around $20 to $35 USD, depending on the bus company and the type of seat you choose.
However, in case the buses are all full don't worry because, in front of the bus stop, there were many small buses running to Copan ruins also! The bus conductors shout "Copan Ruins" or other destinations so listen carefully.
Realistically the bus journey from Puerto Barrios to Copan ruins takes 8-10 hours so be prepared.

Alternatively, you can also hire a taxi or a private car from Puerto Barrios to Copan Ruins, which can be a more comfortable and convenient option but can also be more expensive.

Another option is, you take a shuttle service that operates from Puerto Barrios to Copan Ruins. The shuttle service usually includes door-to-door transportation, with pickups from your hotel in Puerto Barrios or at the bus stop (pls enquire) and drop-offs at your hotel/hostel in Copan Ruins.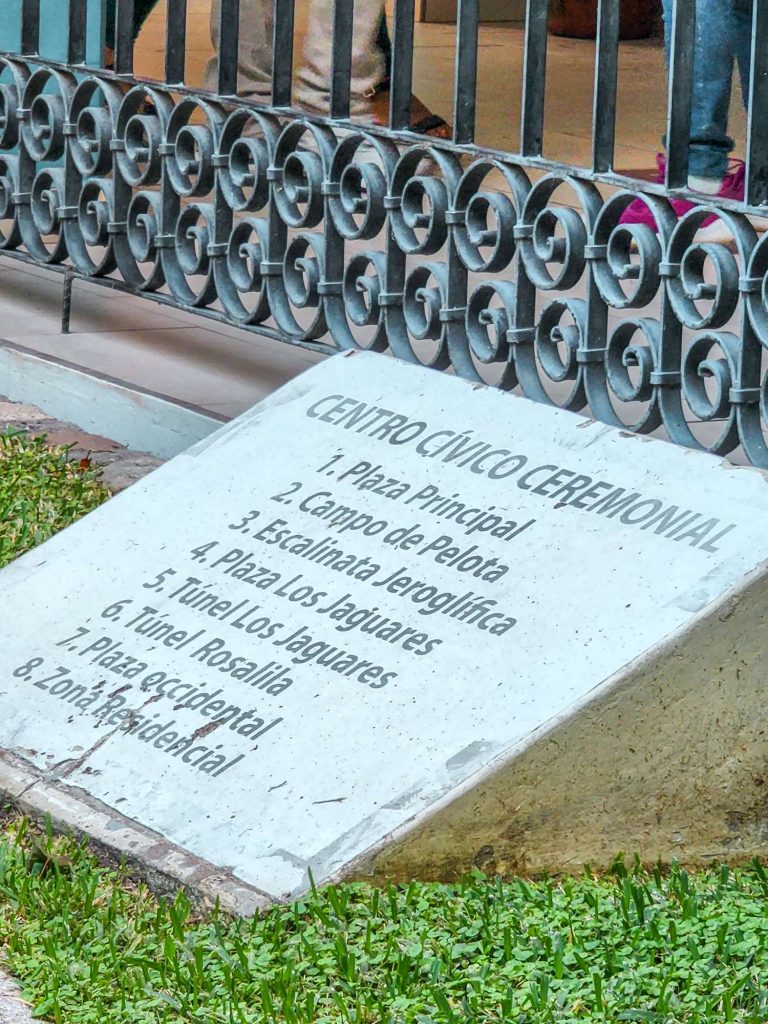 Is Honduras safe for solo travelers?
First of all, let's establish the understanding of (solo) traveling is brutality! It forces you to trust strangers and to lose sight of all that familiar comfort of home and friends. You are constantly off balance. Nothing is yours except the essential things – air, sleep, dreams, the sea, the sky – all things tending towards the eternal or what we imagine of it. If you are okay with it, you will adapt, and you will survive.
I still remember the night before I was planning to enter Honduras I was rereading my notes on every step I had to take to enter the country, and due to relentless press and negative media about the place, I was feeling anxious about this whole trip.

But the next day on the boat I met a friendly British ex-pat daughter and father, their family living in Belize (btw they offer volunteering positions in their eco house if you are interested lmk) and she went to school in Honduras! What are the chances hey! If anything I was thinking maybe bumping into fellow travelers but this was even better as they had done this route several times in the past which meant I was with the Pros!
That just goes to show that step number 1 in achieving anything you want is to show up, first.

In addition to that, during my stay in Copan ruins, people at my hostel, locals at the shops, exploring around town and also in buses, I encountered friendly and kind local Hondurans only. Maybe I was lucky? I don't know but my collective memory of Honduras is a feeling of happiness that I got to visit this country and never once felt in danger.
So yeah unless there is a drastic change in the country's political situation, pandemic, or some natural disaster it is safe to travel to Honduras. Just remember to apply the general rule of thumb. Such as
Stay in well-lit areas/ don't walk down that dark alleyway on your own
Avoid large crowds
Don't carry too much cash or valuables
Stay aware of your surroundings
Keep important documents in a locker at the hostel/hotel
Carry a printed copy of your ID/passport
Respect the culture
Don't argue about religion
Dress modestly
Trust your instincts, and don't be afraid but be cautious.
With proper planning and caution, you can enjoy the many attractions that Honduras has to offer.
Might be helpful to read Solo Female Travel to Copan Ruins Honduras if heading there.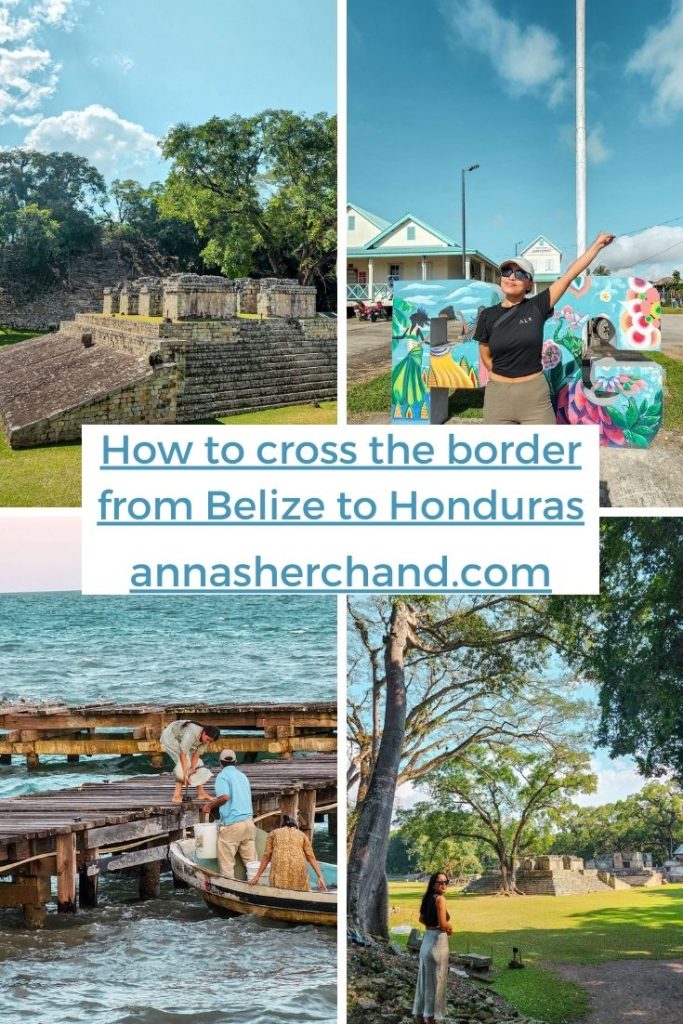 Let me know in the comments:
If you have any questions/comments about How to cross the border from Belize to Honduras
9 Days in Guatemala
2 days in Punta Gorda Belize
Solo female travel to Copan Ruins Honduras
How to cross the border from Belize to Honduras
Check out One month in Central America Itinerary
7 days backpacking in Ecuador itinerary
5 days in Oaxaca itinerary
2 days in Mexico City itinerary
Best places to visit from Split
2 days in Split, Croatia
Solo traveling to Mostar
Solo female travel to Kotor
Solo female travel to Budva
Solo female travel Albania
Warsaw by Train covers warsaw travel tips
Check out One day in Luxembourg, western Europe
Day trip from Zurich to Liechtenstein
Travel tips to South America
Fiji solo travel guide
Australia east coast must-see
Backpacking in Melbourne, Australia
Digital nomad guide to Melbourne
14 best area to stay in Melbourne CBD
Master Sydney travel guide
Solo travel guide to Brisbane
Exploring Adelaide the best way is a must-read
Important travel tips for Uluru trip
Melbourne day trips in winter
Day Hikes in Melbourne
Weekend getaway? Check out things to do in Ballarat
Perth solo itinerary
Top 5 must do in Darwin, Australia
How to go from Dublin to Howth
Solo female travel Romania
Read a recent day trip to Zaanse Schans from Amsterdam
How about a solo itinerary to Canberra– Australia's capital city?
Solo trip to Peru, travel tips to South America
Check out the 7 days Hanoi travel guide.
Book accommodation through trusted Booking.com
I have detailed travel resources right here. Save money, learn what and how.
If you like this article, follow my adventures on Instagram, Facebook, YouTube, Twitter, and Pinterest, but most importantly sign up to my e-mail list to keep up with updates and travel posts!
How to cross the border from Belize to Honduras