Today I would like to share with you the hidden places in Nepal. Since I was born and grew up in Nepal (although I believe we are always growing) and lived decades there, this article comes out of my personal experience. I hope this article gives you an insight into the unexplored places in Nepal. I am also giving out free travel tips to Nepal, so read till the end.
Nepal is one of the beautiful and sought after destinations in the world. Particularly well known for Everest Base camp trek, Island peak climbing, and Annapurna Base Camp. It is full of stunning natural beauty combine with a vibrant culture and courageous history. Because of over 100 castes and sub-castes in total, each one offers a different taste in food and culture. You will be exposed to different themes and traditions. Home to ten of the world's 14 highest mountains, Nepal offers a magnificent setting for trekking and mountaineering, as well as some of the world's best white water rafting and bungee jumping.
This beautiful nation is situated between China and India in South Asia and has the greatest altitude change of any location on Earth! The lowlands are at sea level and the mountains of the Himalayas are the tallest in the world. That said, let's start our list of hidden gems in Nepal:
10 Best Hidden Places in Nepal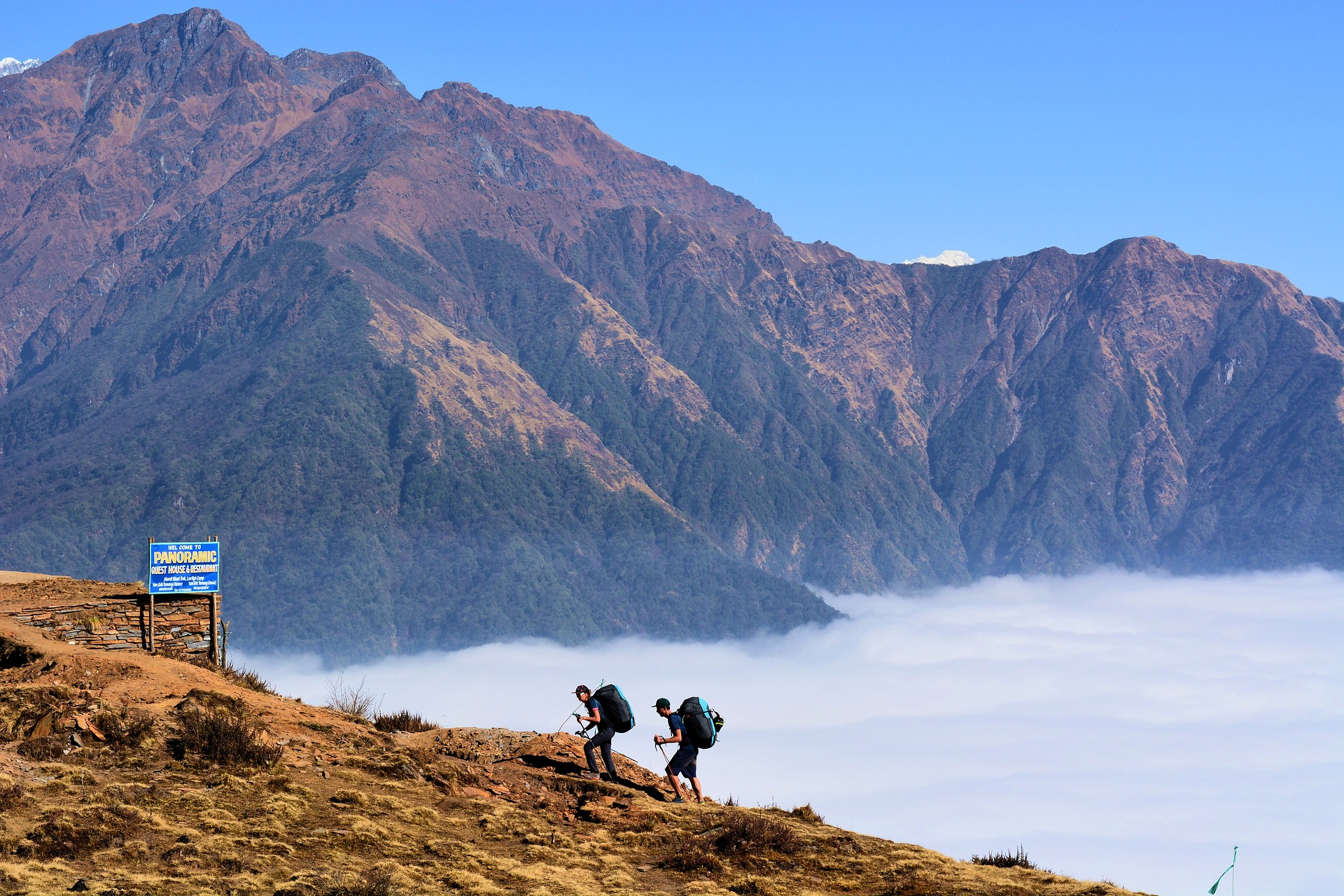 Upper Mustang Trekking
Not many people consider trekking to Upper Mustang because there is not enough awareness around it. So, let me help you. If you are after miles and miles of wilderness far away from the more inhabited world, this is one of the best places to visit in Nepal. This remote Himalayan region is a rare privilege due to its long, rich, and complex history. It is a perfect combo of culture, history, and trekking. You can also expect to experience a true mountain way of life, and locals who for hundreds of years, had very little contact with the outside world. In fact, Upper Mustang was a restricted demilitarized area until 1992, which makes it one of the most preserved regions in the world due to its relative isolation from the outside world. Let the Himalaya embrace you and immerse yourself in the mysticism of the Mustang.
Kathmandu Valley Trek
Another hidden places in Nepal is not Kathmandu as it is the capital city and everyone knows this but what you may not know is you can actually trek around the entire valley! Depending on how fit you are, the entire trek could take you 2-5 days. Expect to enjoy the spectacular countryside surrounding Kathmandu, hike through lower altitudes in Nepal, spot rhododendron and oak forests, visit the sacred Buddhist site of Namo Buddha, meet with monks, watch a spectacular sunrise and explore medieval towns and always with the view of the vast Himalayas. Along the way, you can stay in simple yet comfortable teahouses, and get an up-close look at Nepalese life.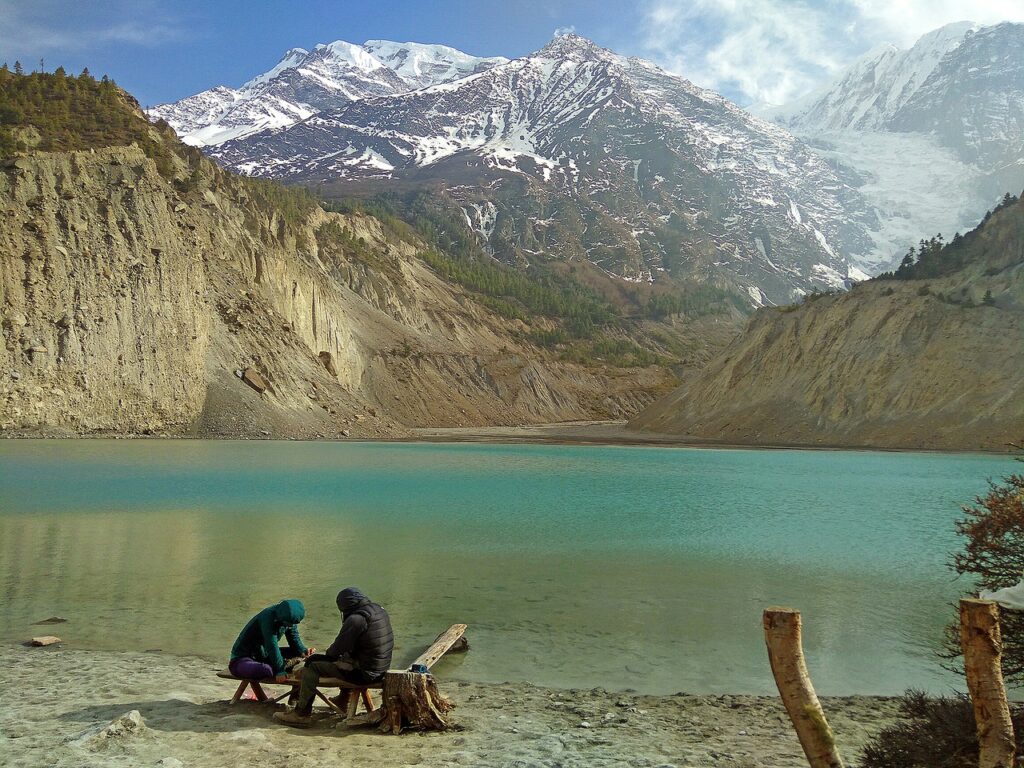 Poon Hill Trek
Poon hill is one of the hidden places in Nepal that should be on your list. It is a hill station that overlooks the Annapurna and Dhaulagiri mountain range. You can get transport from Pokhara to Ghandruk (another little village worth exploring) and then start your hike from there to Poon hill. It gets cold up there so bring proper warm clothes, shoes, and gloves. You will come across a number of rural villages where life has not changed in centuries! Ghorepani is another short trek that is worth exploring.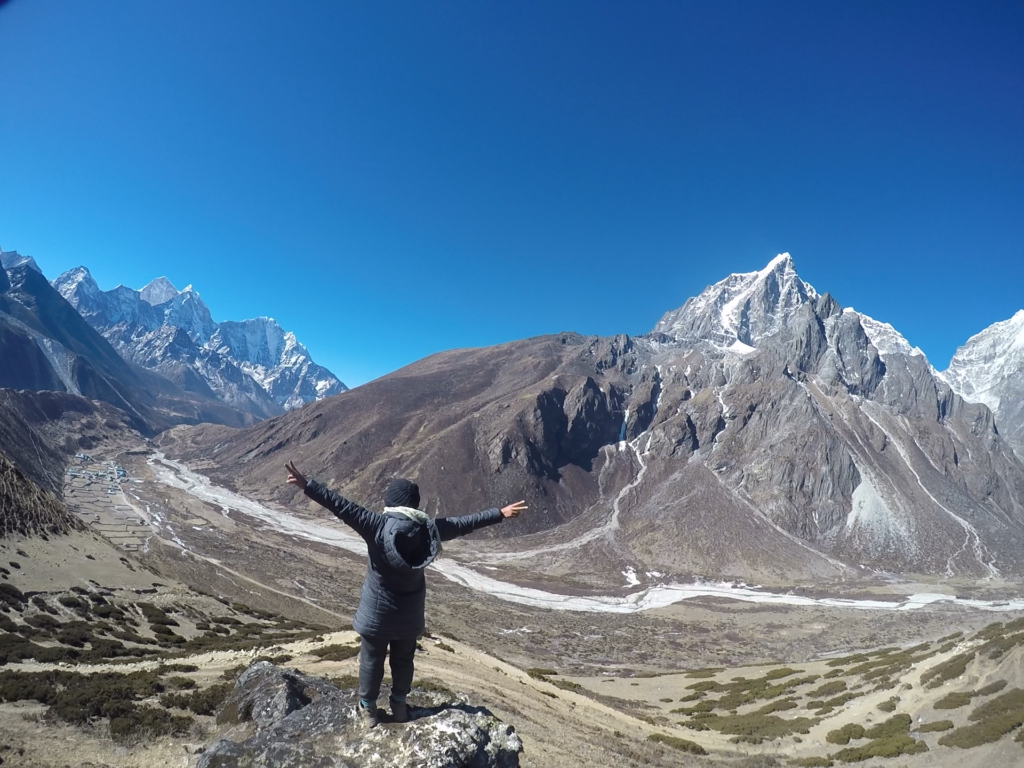 Unexplored places in nepal
Manaslu Circuit Trek
Manaslu region is one of the lesser-known places in Nepal. This specific trek takes in six different climatic zones and weaves past ten mountains over 21,000 feet! You can enjoy the jaw-dropping natural beauty of the lush forests, dry alpine zones, running rivers and fauna, snow-capped peaks, friendly people, and the rich culture of the region. Although the Manaslu Circuit shares many of the great views and panoramas that you see trekking around Annapurna, it is less crowded as it one of the offbeat places in Nepal aka hidden places in Nepal. Hence you can have all the wilderness to yourself.
Bardia National Park
If you happen to be in the Terai region of Nepal, head to Bardai National Park. It is considered one of the hidden places in Nepal because not many people go there to visit and secondly there isn't much awareness around it.
Bardiya National Park was established in 1988 and is a protected area in Nepal. It is one of the best places to witness wild animals in their natural habitat and observe the local Tharu culture. Also recommended for unique scenery for photography, hiking, local food, and Sakhiya dance by Tharu community.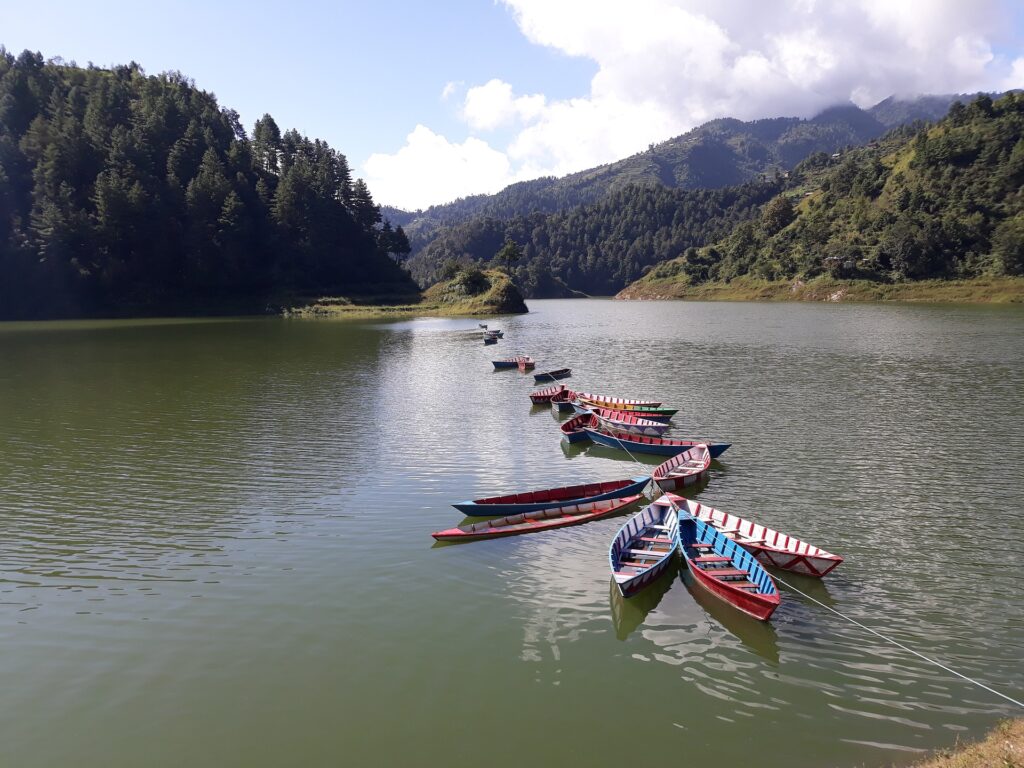 Rupa Taal in Pokhara
Rupa Lake (or rupa Tal in Nepali) is the third biggest lake among the 8 lakes in Pokhara. The name of the village nearby is also originated from the lake and called Rupakot. It is one of the freshwater lakes in Nepal located in the Rupa Municipal of Kaski District at an altitude of 600 meters. The greenery and the view that surrounds the lake is calming and recommended as a day trip out of Pokhara (40 mins bike ride, there are no signs so ask locals if the map confuses you). 8 freshwater lakes in Pokhara are Fewa Lake, Begnas Lake, Rupa Lake, Gunde Lake, Khaste Lake, Nyureni Lake, Maidi Lake & Dipang Lake which are also worth exploring because, after the first 2, the rest are not well known and off the beaten path.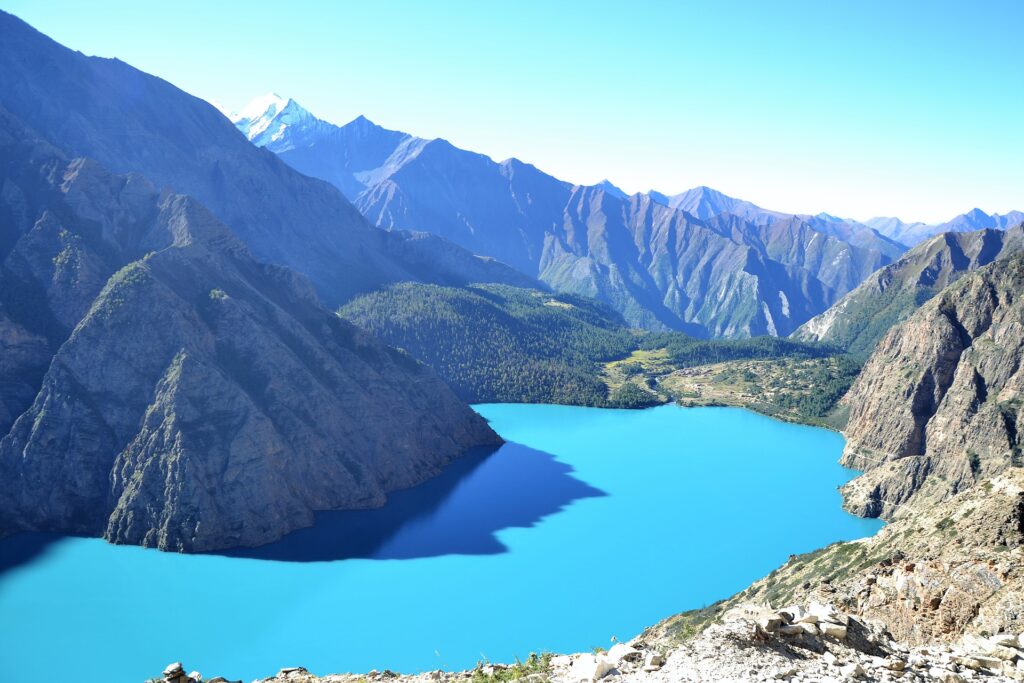 Gokyo Lakes
If you are after an instagrammable lake or simply unique things to do in Nepal, head to Gokyo Ri. It is not so much hidden now but if you are not a hiker then you probably haven't heard of it before. Gokyo Ri is located in Solukhumbu District, Nepal at an altitude of 5357 m above sea level. The hike to Gokyo Lake presents an exceptional chance to witness gigantic Himalayan ranges over 8000m including the highest mountain of the world Mt. Everest, Cho Oyu, Lhotse, Makalu, and the Ngozumpa Glacier- the largest glacier in the Nepal Himalayas! You can also visit the Sagarmatha National park to view the protected floras and faunas and of course the holy ducks at the Gokyo Ri lake and enjoy the serenity and peace.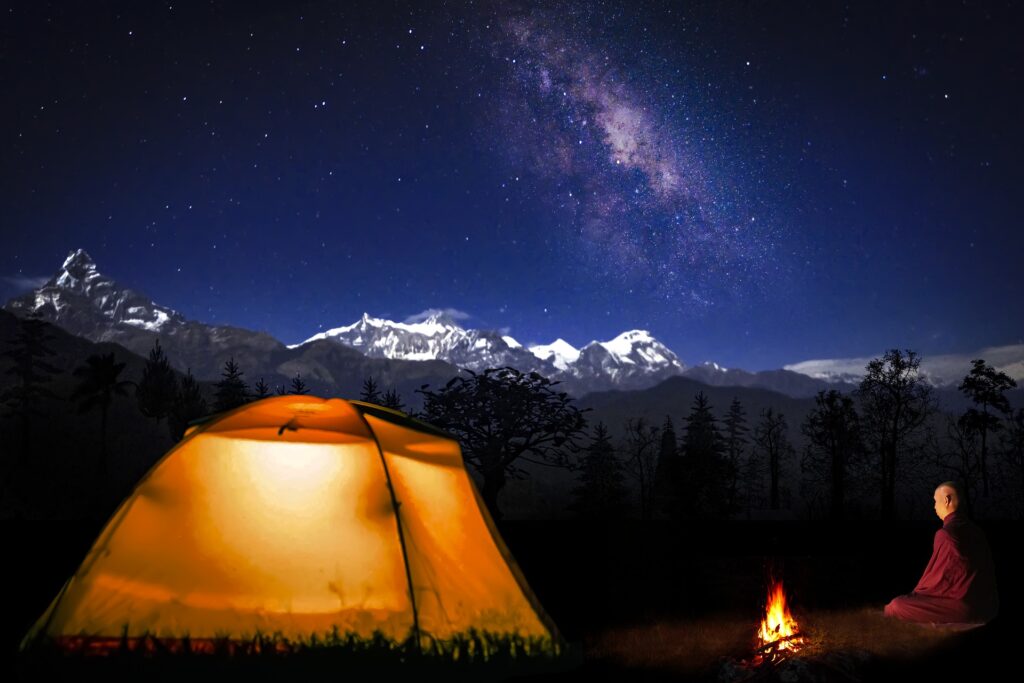 Barun Valley
This is one of the truly hidden places in Nepal and it starts with the complexity of getting there! The Barun Valley is isolated and the only way to get there is to walk or fly in by helicopter. If you are okay spending thousands to set foot for only a few seconds, flying could be an option but remember landing by helicopter is difficult and you could get altitude sickness immediately. Alternatively, you could walk there in about 10 days from Tumlingtar or join tours that can take you there in 2 weeks' time. No matter whichever option you choose, Barun Valley offers an uninterrupted Himalayan view at the base of Mt. Makalu in the Sankhuwasabha district of Nepal. This valley lies entirely inside the Makalu Barun National Park.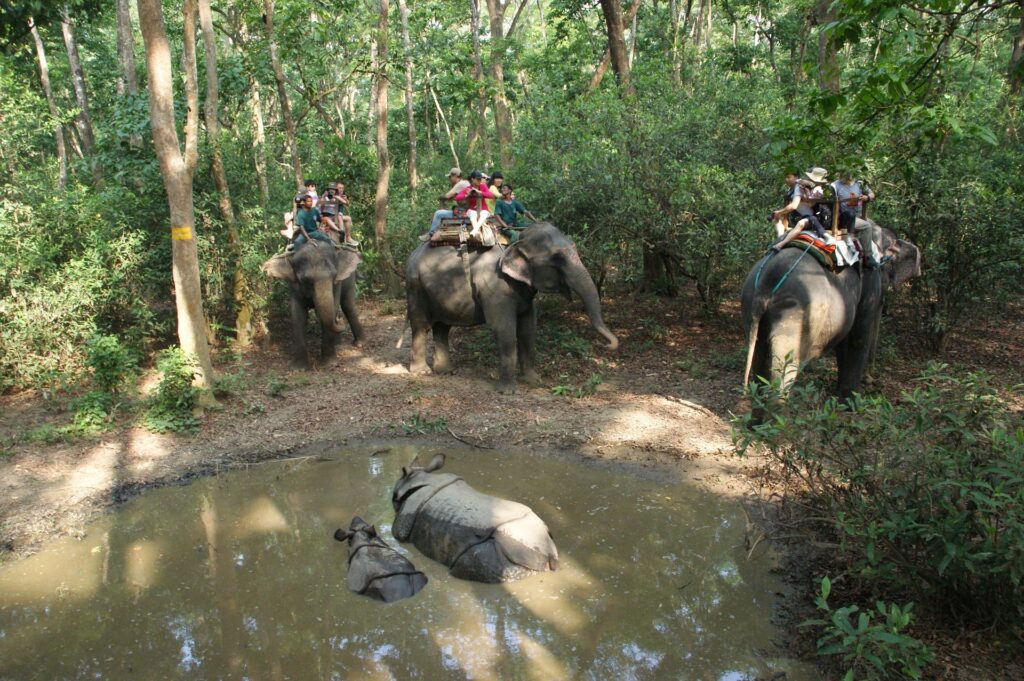 Chitwan National Park
Nepal travel wouldn't be complete without seeing it's national animals. Whether you are a wildlife enthusiast or someone who wants to do something different than climbing mountains. Chitwan National Park was established in 1973 and is a great place to watch the Wildlife Safari, Bird Watching, and Tiger Tracking in Nepal for cheap. It is home to One Horn Rhino, Royal Bengal Tiger, Sloth Bear, Leopard along with different reptiles and different species of birds. Elephant Safari, Jeep Safari, pretty flora, and fauna, the gharial crocodiles are also its main attraction but I recommend the jungle walk and canoe ride as it is more environment-friendly and you still get to see it all.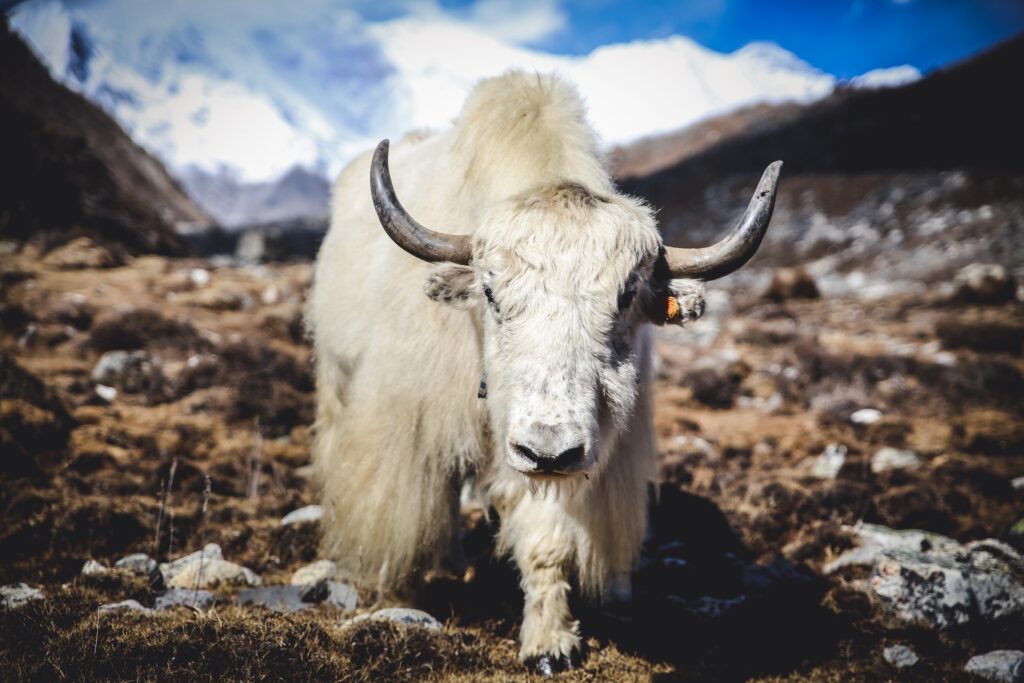 Tsum Valley
Last but not least, one of the best hidden places in Nepal is the Tsum valley. Literally "Tsum" means vivid and this is a sacred Himalayan pilgrimage valley situated in northern Gorkha, Nepal. It is rich in ancient art, culture, and religion, communities of thriving monks and nuns. It is believed to be one of Buddhism's sacred hidden valleys, where spiritual progress is facilitated, and where you will find old monasteries and historic chortens and walls of stones hand-carved with Buddhist prayers. People still grow barley and tend to their yaks.
The Tsum Valley is one of the world's remotest Himalayan valleys. If you would like to see this hidden place, the best way to do it is by trekking which takes you into the majestic surroundings of the Ganesh Himal, Sringi Himal, and Boudha Himal ranges. The region once being part of Tibet looks completely different from what you will find elsewhere in Nepal.
Travel Tips for Nepal
How to get to Nepal?
You can get to Nepal via Air or crossing different land borders checkpoints. There are regular flights that fly direct from Asia or domestic flights run regularly also and international flights that land in KTM. There is one international airport in Nepal which is in the capital city of Kathmandu (KTM). Recommend to check Skyscanner for cheap flights. Train option is only open to Nepali and Indians which run from Raxaul (India) and arrives in Sirsiya (Southern Nepal).
How to get around Nepal?
My recommendation is to walk around in a new place to get to know it better. You see so much more. That said, the best way to get around Nepal is by booking a tour unless you are looking for an adventure then go solo yolo! There is so much complexity with the language barrier, and lack of infrastructure say, you hired a car and it breaks down, it won't be surprising if that takes 3 days to get it fixed! With that said, you may find that some hotels in Kathmandu offer area shuttles, and the public transport covers the majority of the Kathmandu valley, but service is limited in other areas.
Alternatively, you can also hire ola cab, Meru cab, savaari taxi service to travel in and around Nepal, cost varying on the distance of course.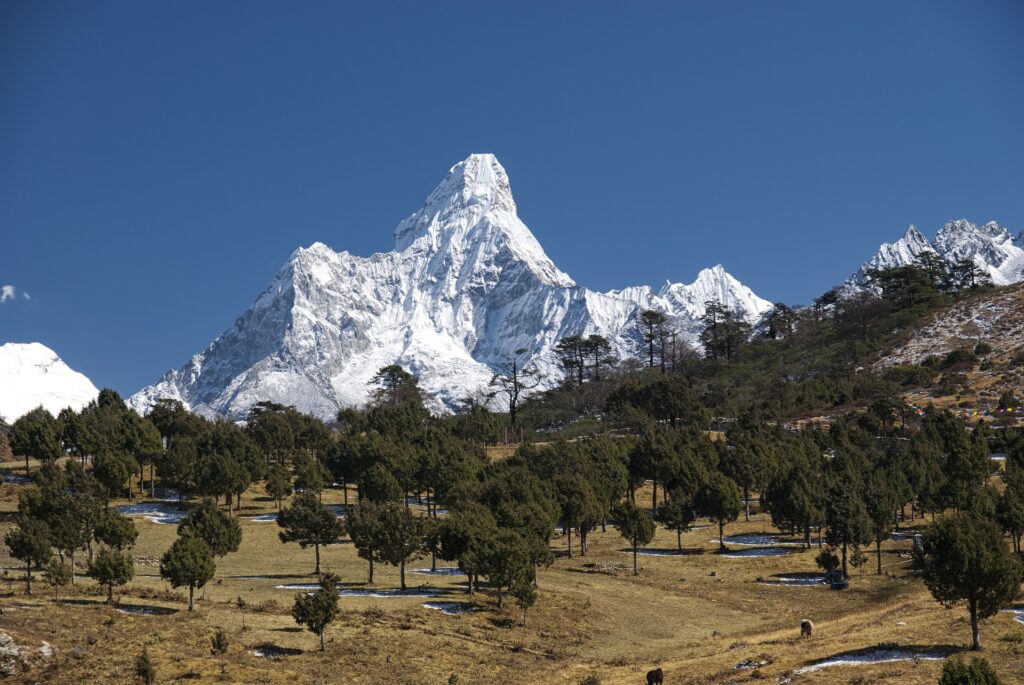 Where to stay in Nepal?
Solo travelers like myself will tell you that booking accommodation early works wonders. You can be certain where you will be sleeping and start planning your trip straight away.
I understand planning could be stressful especially when you have to think about not one but two, three, or more locations. So, if you are looking for the best place to stay in Nepal.
Alternatively, you can check hotel prices and book it through trusted Agoda, or Booking.com Needless to say, there are Airbnbs, Luxury Hotels, Mid-Range, and Budget Hotels in Nepal.
How many days is enough in Nepal?
It is a landlocked country that offers spectacular mountain views for days and you could easily spend months or years here but I would say 15 days is the absolute minimum. PS: most trekking are 10+ days anyway so, might as well take add that sick leave in there and make it a two weeks holiday.
Do I need a visa for Nepal?
As an Australian passport holder, yes you need a visa but it's on arrival so get one after landing. Price varies depending on how long you want to stay. Please check the Embassy website for your country's requirements.
When is the best time to visit Nepal?
Nepal has 4 seasons: December to February = Winter
March-May = Spring
June- August= Summer
September-November= Autumn
The one season might be better than the other but it doesn't mean you shouldn't visit in those less favorable times of the year. Anytime beside summer, the off-peak season maybe the best time to visit Nepal also because, during these months, you'll find the lowest airfares and hotel rates, with rooms often priced up to 50 percent lower than they are in the high season (especially during summer) If you are visiting during the high season expect a crowded trail but Nepali people are kind, am certain they will make room for everyone in the Himalayas!
Is Nepal safe for a solo female traveler?
People in Nepal are friendly regardless of where they live and the violent crime rate is low. Unless there is a drastic change in the country's political situation, pandemic, or some natural disaster it is safe to travel to Nepal. Just remember to apply a general rule of thumb i.e. Don't walk down that dark alleyway on your own, respect the culture, don't argue about religion, dress modestly, trust your instincts, don't be afraid but be cautious.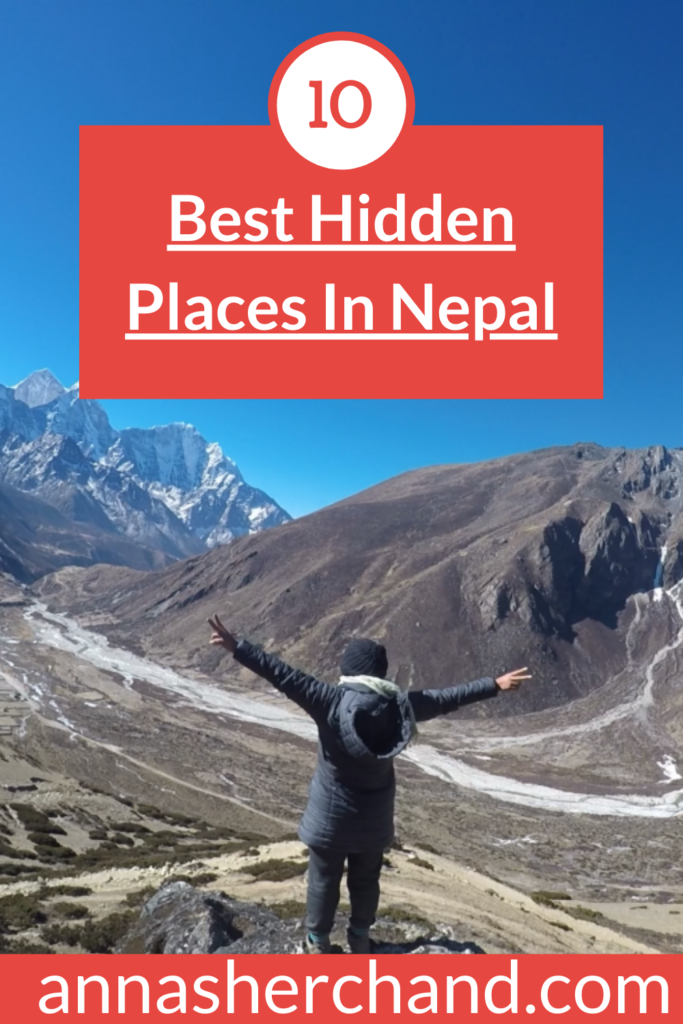 Let me know in the comments:
Hidden places in Nepal you must see