I had invited my mom to visit me in Sydney from Nepal last year in March 2020 for 3 months but due to covid, I couldn't let her go back to Nepal. So, I applied to extend her visa and it was approved for a total of 12 months. There was always a fear of covid the whole last 12 months and because it affected the elderly easily (my mom is nearly 70); I was super careful about where I was going, who i was meeting, wearing masks, limiting my outgoings unless absolutely necessary and stayed home because I wanted my mommy to feel and be safe. When we were out of lockdown we explored safely, and I am incredibly proud of her for how she handled this whole scary situation. I am also proud of myself that I successfully managed to look after her and we got through this together.
I am not implying this pandemic is over; clearly, it is not but my mom's visa was over. I would have extended it again so she could've stayed here longer but due to personal reasons, she wished/had to travel to Nepal during Covid. It was not an easy decision to make especially during these wild strange times.
Read about the time we moved to Melbourne from Sydney in the middle of the pandemic

That brings me to the reason for this blog post. If you are still wondering if Nepal is open to citizens and visitors the answer is yes. Next question, how to prepare yourself before flying to Nepal, here are all the information you need. I hope this post gives you an insight into how to travel to Nepal during covid. Please share it with your circle so it helps them too.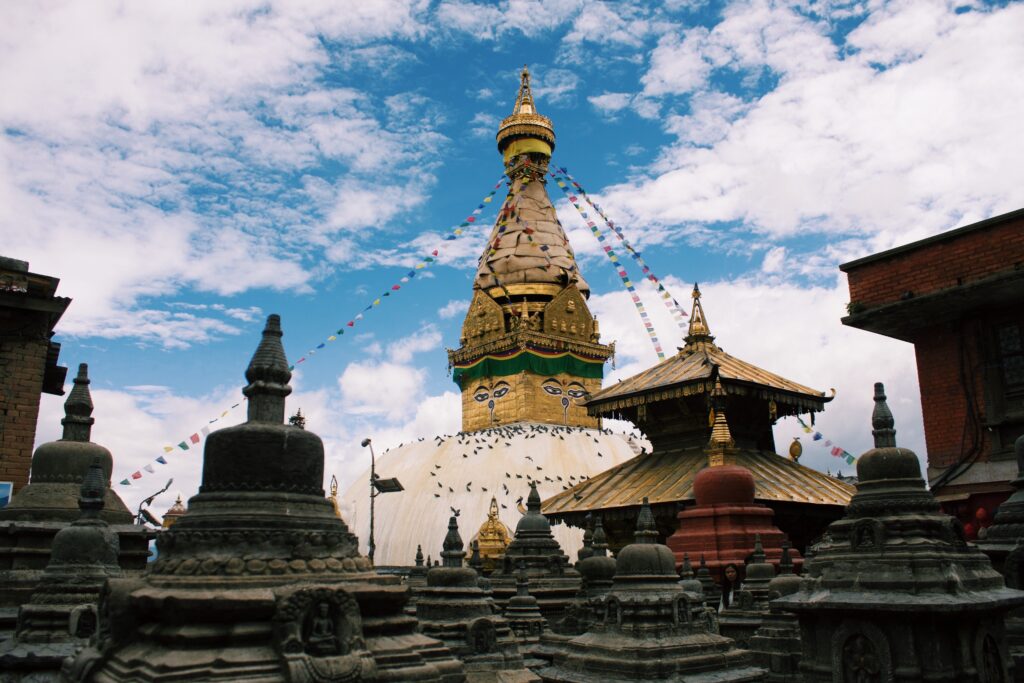 How to prepare before traveling to Nepal during Covid
1. Contact your Airline
Assuming you have already booked your ticket, contact the Airline to confirm if they require 96, 72 or 48 hours PCR test result. I realized airlines have long waiting times on the call. So suggest emailing or even reaching out on the social media. I was advised by Etihad to get at least 48 hours result.
2. Book the PCR Test
The next step is to book the PCR test. My mum's flight was on Tuesday and Monday was a public holiday in Melbourne and Sunday clinics were closed! If she had done the test on Saturday it would be more than 96 hours by Wednesday on her layover. We would hope the PCR result to be negative but IF it came false-positive then you have to wait sometime before you go for another test. And if that was to happen my mum would've missed her flights.
Time was tight and in the end, we decided to do the same-day test, paid $300 for it ($200 for the next day's result), and fingers crossed for the negative results. You also have to bring the passport to the clinic which I had forgotten in a hurry but luckily nurse advised me to email once we get back home. Few hours after that around 1 pm the result was sent on the email and it was negative. The clinic also sent a fit-to-fly certificate from the doctor.
You might be able to find a free PCR test but I'm pretty sure with those you need to have symptoms and they don't give you the lab test results. Also, they might take up to 3 days. There were also few other clinics that I rang who offered to do PCR test for $60 but they were actually sending people to pathology or hospital to do the test, pay separately, and then if the result came negative the clinic's Doctor will write a fit to fly certificate. So that $60 was a certificate fee and you pay extra for the PCR. I decided against it because of the time and got it all done at one place the same day.
3. Fill up the form
Nepalese citizens and foreigners everyone need to print out their Covid test (I printed 3 copies for my mum 1. for Melbourne, 1 for layover check-in, and 1 for landing in Nepal), and this form filled out before flying https://ccmc.gov.np/ Screenshot the barcode or print it out too.
4. The Journey
The check-in lady said there were only 16 people on the first flight from Melbourne so my mum had the whole row to herself. ( I was making sure she was far enough from other people and safe.) I had booked the breakfast and dinner for her too and she said it was decent.
She flew a nice Etihad flight from Melbourne to Abu Dhabi then had a two-hour layover in Abu Dhabi and flew with Air Arabia to Nepal. She shared the second flight was def more than 16 people and there was another passenger on her row (the middle seat was empty). Pretty much everyone was Nepali passengers she said.
She was not asked for Covid coverage travel insurance, just the negative PCR Test and the barcode from that form.
I was worried about how the flight, layover, and second leg of the trip will go but again, I am happy to share she has landed in Nepal all in one piece and safe. I am so very proud of her.
Let me know in the comments-
Travel to Nepal during Covid