Today I am finally sharing the rare experience of participating in a month-long silent retreat meditation in Thailand. I have shared this story with many on the road but never had put it in writing before. So this will be a treat, hope you get the kick out of it. I will also include the list of recommended silent meditation retreats in Thailand Chaing Mai. So keep an eye out for it.
Thailand like Nepal is well known for silent meditation retreats. In 2015 I was exhausted from my nonstop go-go-go solo traveling and I was looking for a place to pause, rest and reflect on my travels. There were many choices on where to go for a silent retreat Thailand. Most are located in the north of Thailand, a few in Koh Samui Surat Thani, Koh Phangan, and the famous one on the top of the Doi Suthep mountain in Chiang Mai but turns out it gets booked months in advance!
So I started looking for other options and that are not overly packed and run on donations. Luckily I did not have to go too far to find one which was located on the base of the Doi Suthep mountain.
Silent Retreat Thailand: Personal experience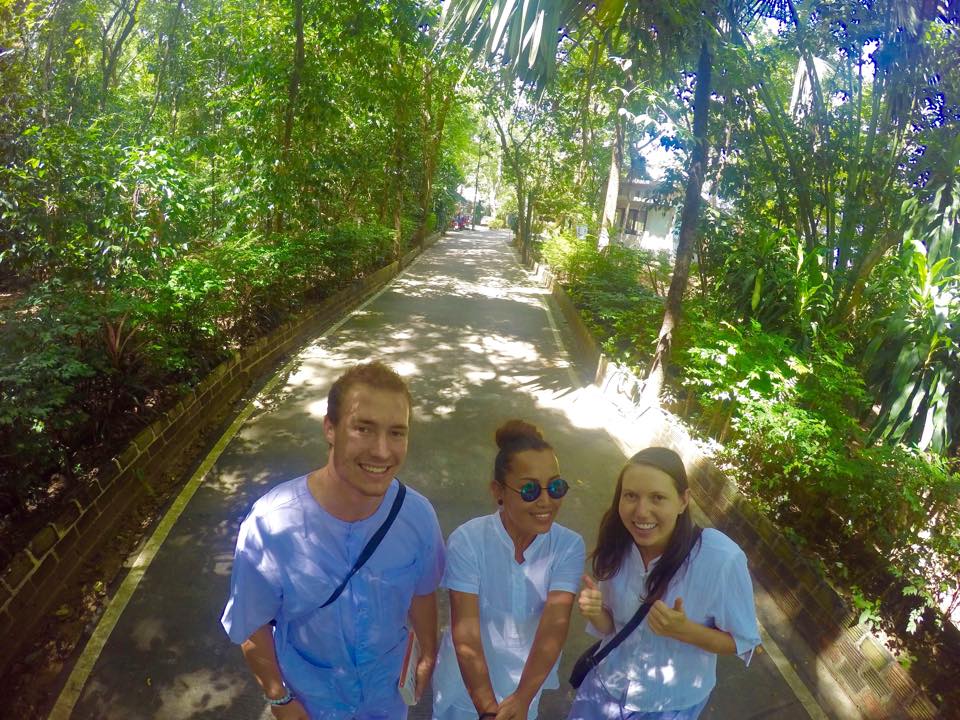 I must add here that, before going on this month-long silent meditation retreat in Thailand, I had gone into a 5 nights Vipassana meditation retreat back in Nepal. I was in my teenage years and my mum had found me smoking! She didn't know how to handle me so she sent me to a silent meditation retreat hoping it will help me. She asked my Aunt to go with me even though you can't speak to anyone in the mediation center. Teen me, saw that as a punishment; so secretly I packed a new pack of cigarettes and told myself mum can't stop me and hoping to find a place to smoke in the center which I did but to my surprise, I did not even feel like it!
For some context, we arrived in the meditation center in the afternoon, you are given a bed (I was sharing a room with my Aunt so there was a twin bed), shower, the first introduction at the meditation hall, dinner, and sleep. The next day we had to get up at 5 AM! , shower, meditation (I was falling asleep there), breakfast, you get 3 hours break in the day where you can do anything you want (usually people wash clothes, rest, read, etc), then meditation, dinner, and sleep. So my window to smoke was that 3 hours. Looking back getting up early at 5 am was too tiring for a teen me so instead of smoking, on those 3 hours breaks I would just go back to sleep.
Not sure if it was that Vipassana meditation in Nepal that helped me stop smoking or simply waking up early. But I did enjoy the evening dharma talks and stories from the monks. And I didn't smoke for a good year or so. Then life happened smoked again but it has been 10+ years since I have stopped smoking.
Anyway, the point is I had that mini vipassana experience under my belt so, I was ready for a month-long no speaking tranquil experience in the north of Thailand.
Because the Doi Suthep one was booked out and I had no time to wait. I went to the retreat at the base of the same mountain. They cater to people who had previous experience meaning there is no introduction to meditation here or how-to lessons, it is all on you to discipline yourself to attend the meditation on a daily and finish the chores given to you by resident monks. It wasn't like in Nepal, where volunteers would come remind you to attend the meditation halls etc.
Silent retreat Thailand Routine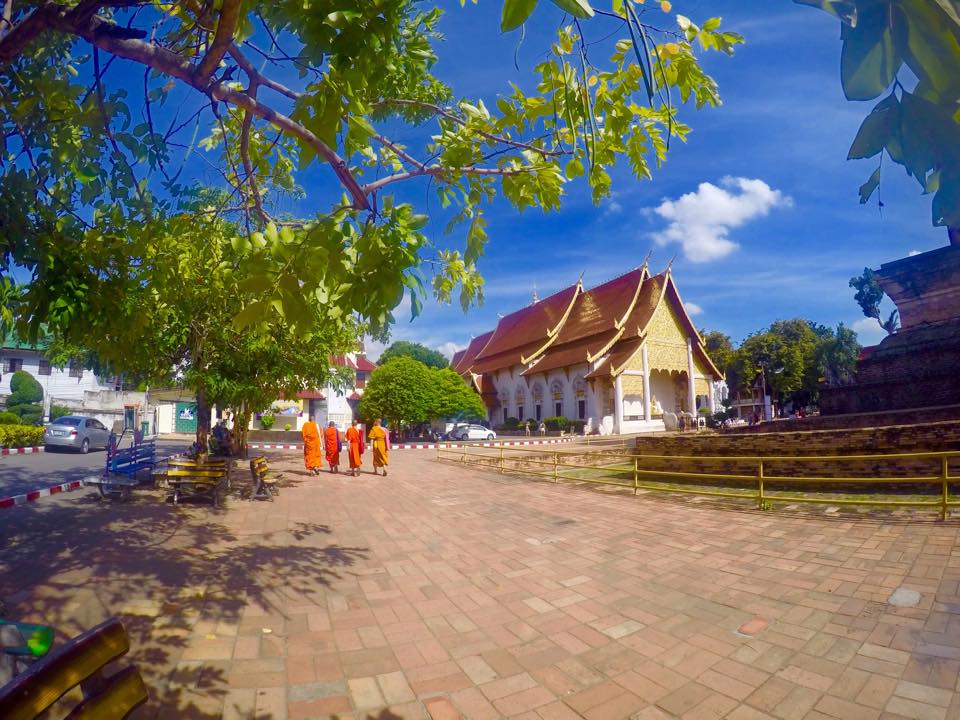 Remember this was a guideline, nobody was after you to make sure you are following them but it was in your best interest to do so.
Wake up at 5 am (do your business and be at the meditation hall at 6 am for hour-long Buddhist meditation)

Sweep the ground of the meditation center ( the psychology here is that when you are clearing out your surroundings and getting rid of the dirt and dried leaves; do that with your mind too. Get rid of negative talks, and unhelpful perceptions about yourself and the world. The good news is this works)

Meet at the breakfast dining hall at 7 am

Attend mid-morning sitting meditation (either at the hall or outside among the trees)

Lunch then break for 3 hours where you can read, yoga, wash your clothes, or walking meditation among the lush greenery (I enjoyed reading the signs along the path around the center)

Every hour being loving-kindness and mindful

Back at mindfulness meditation in the evening and bedtime.
Don't of silent meditation Thailand
no social media
not talking to people
no dinner
not wearing other colour clothes besides white
Now my personal experience of silent meditation in Thailand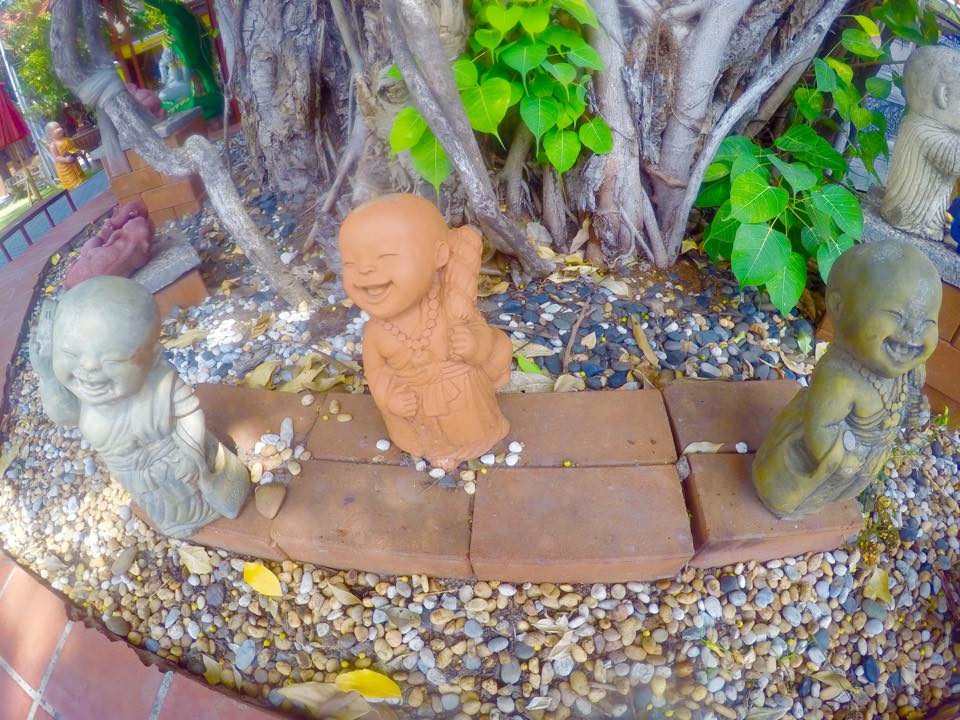 I genuinely wanted some rest and peace out of this experience. So I followed the routine to the tee until one day I woke up few minutes late from my nap and when I went downstairs they were already cleaning and packing away which meant I missed my lunch. And boy, I wasn't happy because I knew there would be no dinner and I was starving as breakfast wasn't much.
I went to the retreat center front office and voiced what happened to the monk. He offered some food from his personal basket I said no thanks because it was HIS alms then we settled on some fruits. Note: they also had a little corner shop inside the office if anyone felt like snacking! You could buy it there and it was also the day I found out about the noodle stand that appears at night next to the water station!
I was again on time from the next day and was feeling good about how disciplined I was with silent meditation, no social media, and roughing it up.
A couple of weeks went by and suddenly all the no speaking turned to ALL the speaking!!
It was one of those standard days and I was on my break hours reading a book by the pond, and a male voice said hello! Everyone knows not to speak here in the meditation center and someone was saying hello. Me being me I ignore it but it said hello again so I had to turn around to see who it was.
It was one of the fellow travelers I had seen before in the meditation hall. Let's name him Pratt (name changed for privacy) I said we are not allowed to speak, he says we are in the break we can speak! I said what's up then he told me THE story!
Pratt said he was meant to leave weeks ago and he did but the same day he lost his wallet. So he was back and stuck here. He spoke to the Monk and requested WIFI so he can order a new bank card from Germany -his country and pay the donations and move on with his life.
Everyone is encouraged not to use the internet or social media in silent meditation Thailand but because of his urgent case; the monk made a deal with him which was, he will give Pratt a WIFI password and in return, Pratt will converse with him 30min-1hour daily in german because the Monk had plans to visit Germany on Buddhist conference soon and he wanted to practice german!
While he was talking another person stopped by and she was intrigued to find out what we're talking about. So now we were three travelers, immediately connected because of the WIFI PASSWORD!
Shortly after both of my new friends Pratt and Miss SWM left. Then before I left I met another girl during my break and it was her last day. I asked her if she learned anything substantial out of a month-long meditation. After a moment of silence, she replied, she realized she didn't love her boyfriend anymore! and cried! It was a heavy conversation but she was glad she found the clarity.
So overall, my 1 month silent retreat in Thailand was good. I enjoyed the silent days, the lush greenery, the mediations, and although I didn't find any Nirvana; I did find the rest and peace I was looking for; plus two friends.
I believe when we are being mindful we see things differently and give ourselves opportunities to understand ourselves more.
By the end of the 30-day silent meditation, my Thailand visa had run out so, in the attempt to leave the country quickly, the crazy thing I did was to fly to the noisest city in Vietnam – Hanoi. The busy city was a shock to my system that had a meditation vibe linger on!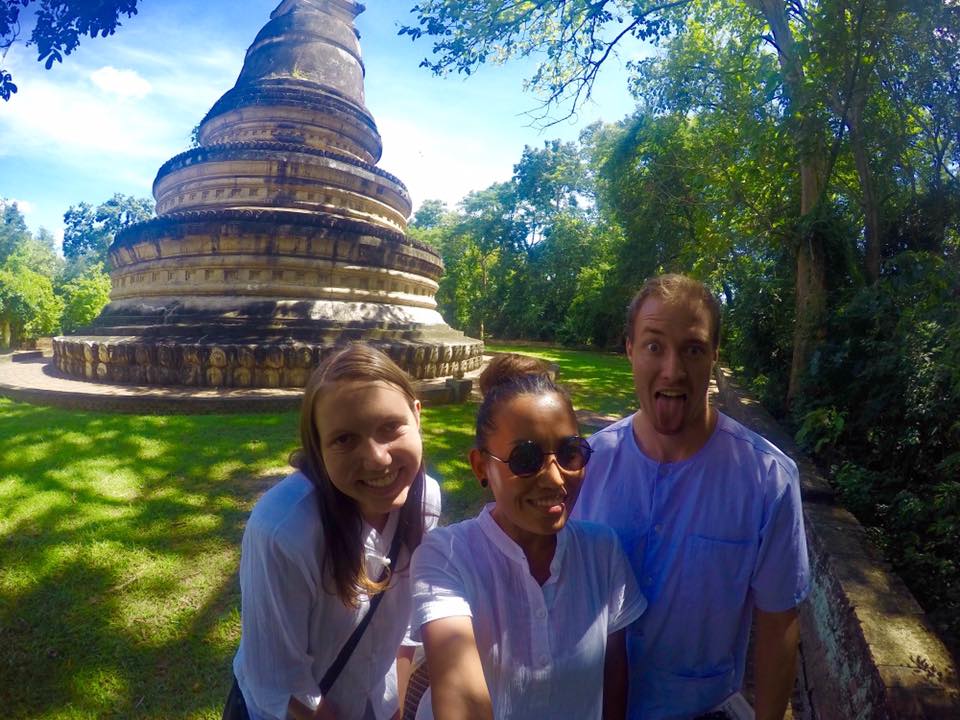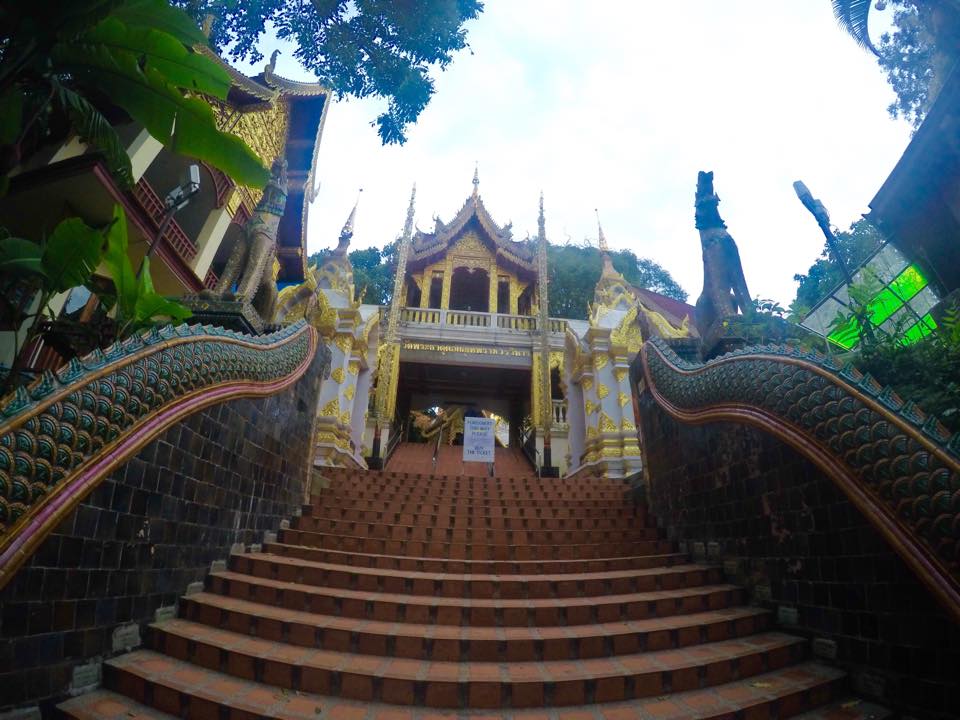 Anyway back to the things you should know:
if you are considering silent meditation in Thailand:
You need to wear all white clothes which you can rent or buy at the market prior (I bought them at the market because I knew I would be wearing them white clothes in the heat of Asia thereafter also)

This silent meditation offered breakfast and lunch but no dinner (later found out they had set up a small noodle bar next to the water filling station at nights for foreigners)

You get your own room but there will be nothing. just 1cm thin mat and that is all. I made my own pillow with a pile of my clothes and sarong as a blanket. Luckily it wasn't cold and there were no mosquitoes.

Usually, meditation centers run on donations (like in Nepal we donated at the end of our stay) but in Thailand, I had to pay upfront. Either way, make sure to donate generously because the center, monks, and the current or next batch of visitors will rely on the last batch of donations for food and all.

In Thailand, Monks wake up way earlier in the wee hours of the morning and go around the town where locals give alms to them. They bring them back to the mediation center and we were usually fed that. It was clear because the food we ate was on little plastic pouches that you can get in the Thailand street food scene.

If you are new to meditation, perhaps a 1 day or 3 day meditation retreat in Thailand would be something to consider before jumping into a 7 day meditation retreat in Thailand or a month-long one.
List of silent meditation retreats in Thailand Chiang Mai
Wat Umong ( I went to this one)

Wat Suan Mokkh

International Dharma hermitage

International Buddhist Centre

Mahasiddha Yoga

Seven Fountains Jesuit Spirituality Centre

Wat Ram Poeng (Tapotaram)

Suan Sati – Yoga Retreat Chiang Mai

Pa Pae Meditation Retreat
You may find some yoga retreats or silent retreats offers online inclusive of airport transfers and hotel stay. Make sure to triple-check if they are legit though.
I hope this thai silent retreat Thailand post was helpful. If you enjoyed it please share it with your circle.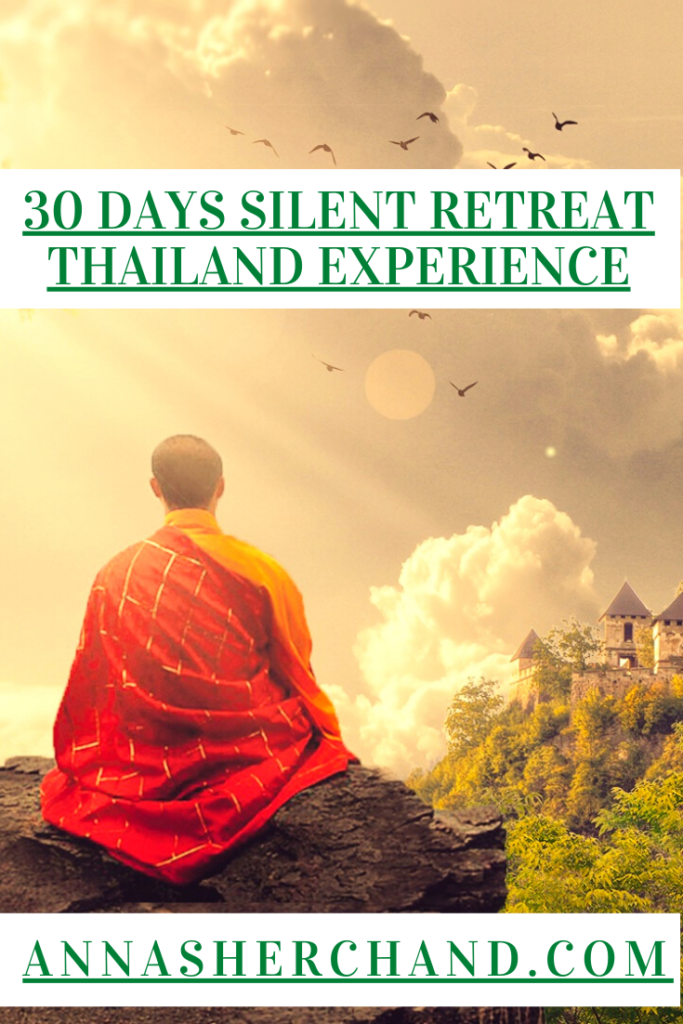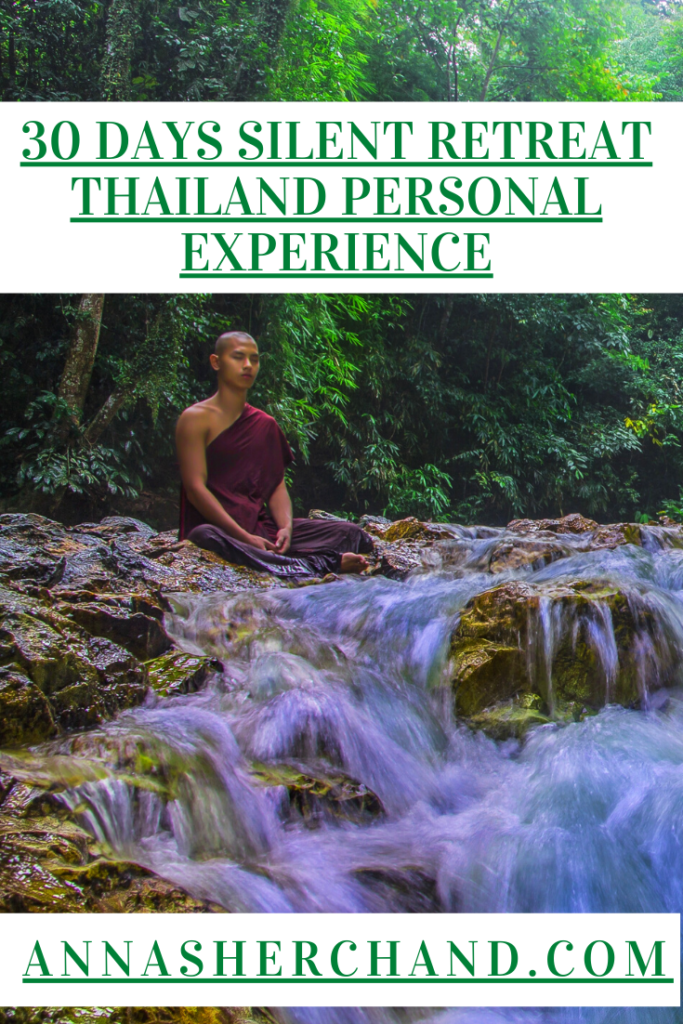 Let me know in the comments:
Personal story of 30 days Silent Retreat Thailand