Looking for the most beautiful places on New Zealand south island? You found it! I will also be recommending some fun and interesting things to do in each of these locations. And guys, these places I am mentioning are not only very Instagrammable but also naturally stunning! So, I suggest including them in your new Zealand south island itinerary.
Now without further ado, let's begin,
14 Must-See Most Beautiful Places In New Zealand South Island
1. Lake Tekapo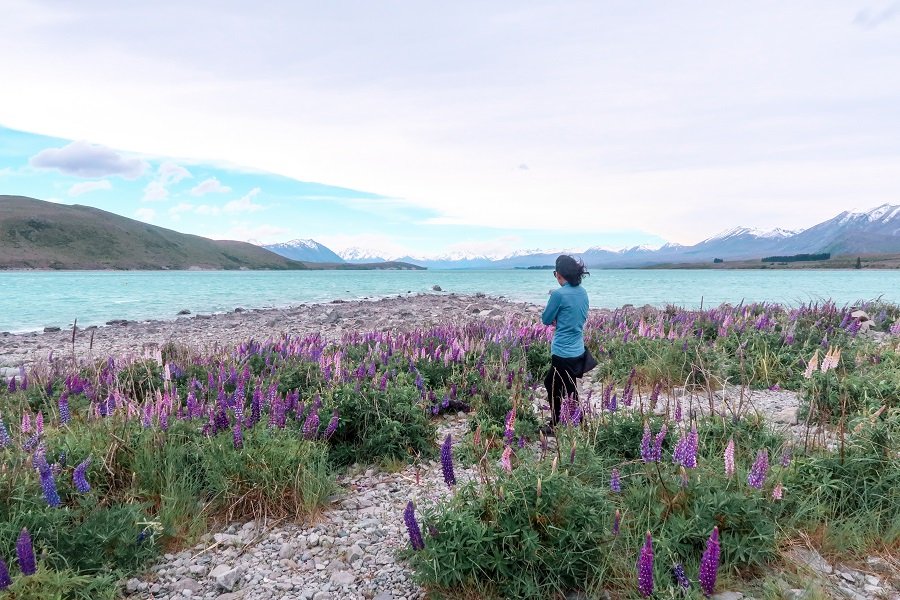 Lake Tekapo is a small town located at the southern end of the lake of the same name in the inland South Island of New Zealand. There is also a Church of Shepard at the lake. The church keeper said back in the day people came over here to build the dam (which is behind the lake) and later on decided to live here because of its beautiful landscape. No wonder it is one of the most beautiful places on south island New Zealand.
If you want to do hitchhiking or/and carpooling, NZ is one of the safest countries to experience it as well. But In case something goes wrong, before you get in the car I suggest you take the photo of the car plate and send it to your family/friends and do your FB/google investigation beforehand. Just in case!
If you are not time-poor and a fan of beautiful Lakes, also recommend checking out Lake Wakatipu and Lake Pukaki. Both lakes are quite similar as far as their turquoise-blue waters and surrounding scenery go but they're also different in their own ways.
Interesting things to do at Lake Tekapo are:
Lake Tekapo: Single Day Pass for Hot Pools
2-Hour Stargazing Tour at Mt John Observatory in Lake Tekapo
Lake Tekapo: Glaciers, Mountains, and Landscapes Scenic Tour
Hot Tubs Omarama: Admission Ticket for 1.5-Hour Session
Tekapo: Immersive Indoor Stargazing and Astronomy Experience
2. Aoraki/Mount Cook National Park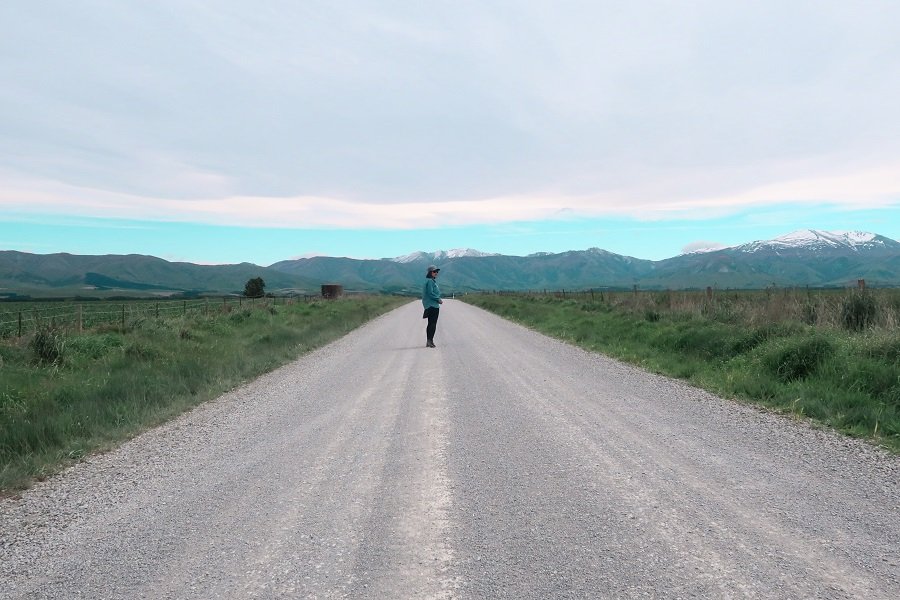 Mount Cook had been on my must-see list of places for a long time. It worked out great because it was only an hour's drive from Lake Tekapo. On the way there, my rideshare and road trip was all about sharing stories and listening to A LOT of music. I can definitely say I know most songs by Ed Sheeran now!
Aoraki / Mount Cook national park is New Zealand's highest peak and possibly the most Instagrammed part of the country. You can also experience the beauty of Mt cook on foot wandering the easy Hooker Valley Track, enjoying a birds-eye view, or taking to the surrounding turquoise waters by boat or stargazing at night. I would say Mt Cook is a must-do if you are on South Island New Zealand travel. Also, hooker valley around the area may be worth a visit.
Fun things to do in Mount Cook are:
50-Minute Mount Cook and Beyond Scenic Flight
Mount Cook Full-Day Tour: (From Queenstown to Christchurch)
From Queenstown: Mount Cook Small Group Adventure
3. Queenstown aka adventure capital of the world
Today I was ready to head towards Queenstown also known as the adventure capital of the world. This stunning lakeside resort reminded me of Banff in Canada which is equally beautiful and serene. In Queenstown, you can find all kinds of thrills for adrenalin seekers. From the iconic bungy jumping and jet boating to quad biking, white water rafting, river surfing, skydiving, and canyon swings. There is something for everyone!
I always thought I would love to experience Bungy Jump in New Zealand because of its beautiful landscape. I had it even on my bucket list. Luckily the day I went, it was Aj Hackett's Birthday anniversary! So Bungy Jump was half-priced at $100! I was nervous but took the discount as a green light to do it! It is fair to say it is one of the fun things to do on south island New Zealand.
Queenstown is one of the best places in New Zealand. Though a bit touristic, there are places you can find all to yourself!
Recommendations for Queenstown
43-Meter Kawarau Bridge Bungy Jump I did
The world's third-highest Bungy Jump
What about the Bungy Jump from Skyline Queenstown?
12,000-Foot Tandem Skydive Above Southern Lakes
Queenstown Skyline Gondola and Luge Rides
Wild Horse Riding Through Dart Valley
Queenstown Cruise & Walter Peak Gourmet BBQ
Skyline Gondola ticket for that amazing viewpoint
4. Fiordland National Park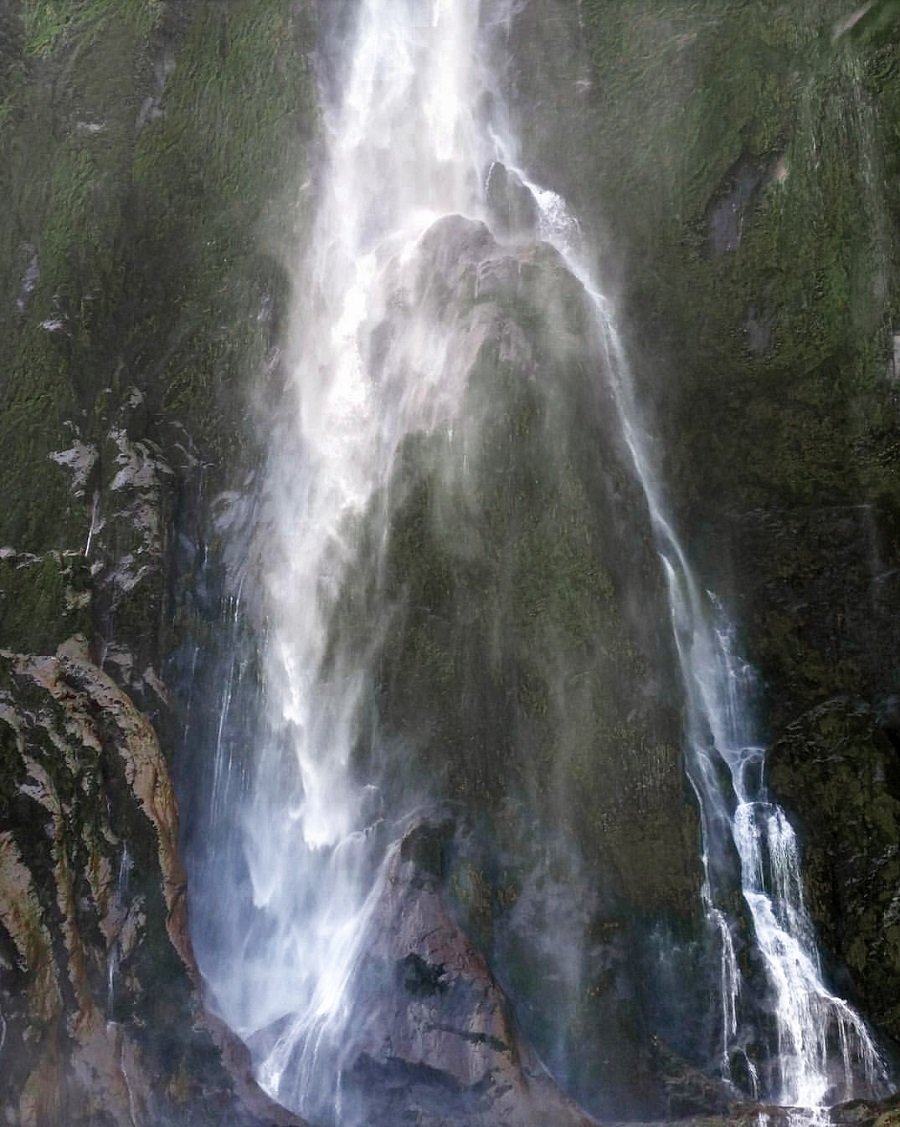 Another new Zealand south island attractions include Fiordland National Park. Travelers will never get tired of the breathtaking scenery – new vistas around every corner – and the natural beauty of this glacially scarred landscape. I had been told it was one of the world's best landscapes and it certainly lived up to it.
On the way, there were plentiful postcard-perfect snow-capped mountains, jaw-dropping beautiful valleys, cascading waterfalls flowing down from massive heights over sheer rock-faced mountains, dense forest, and stunning lakes and rivers. No doubt this national park is one of the best places in New Zealand.
Of course, Milford Sound is the ultimate destination but there are plenty of other sights to see including the Mirror Lakes, the Chasm, and many waterfalls. Watch for the inquisitive Kiwi birds as well. Tours will start at 5 am on the same day return from Queen towns or a self-organized drive around with a group of people is cheaper and flexible.
Best way to experience Fiordland National Park?
Milford Sound Coach Tour & Lunch Cruise from Queenstown
Milford Sound: Boutique Small-Boat Cruise
Fiordland National Park: Doubtful Sound Wilderness Cruise
Discovering the fiord on an intimate small boat cruise.
Milford Sound Scenic Helicopter Flight with Glacier Landing
5. Stewart Island/ Rakiura National Park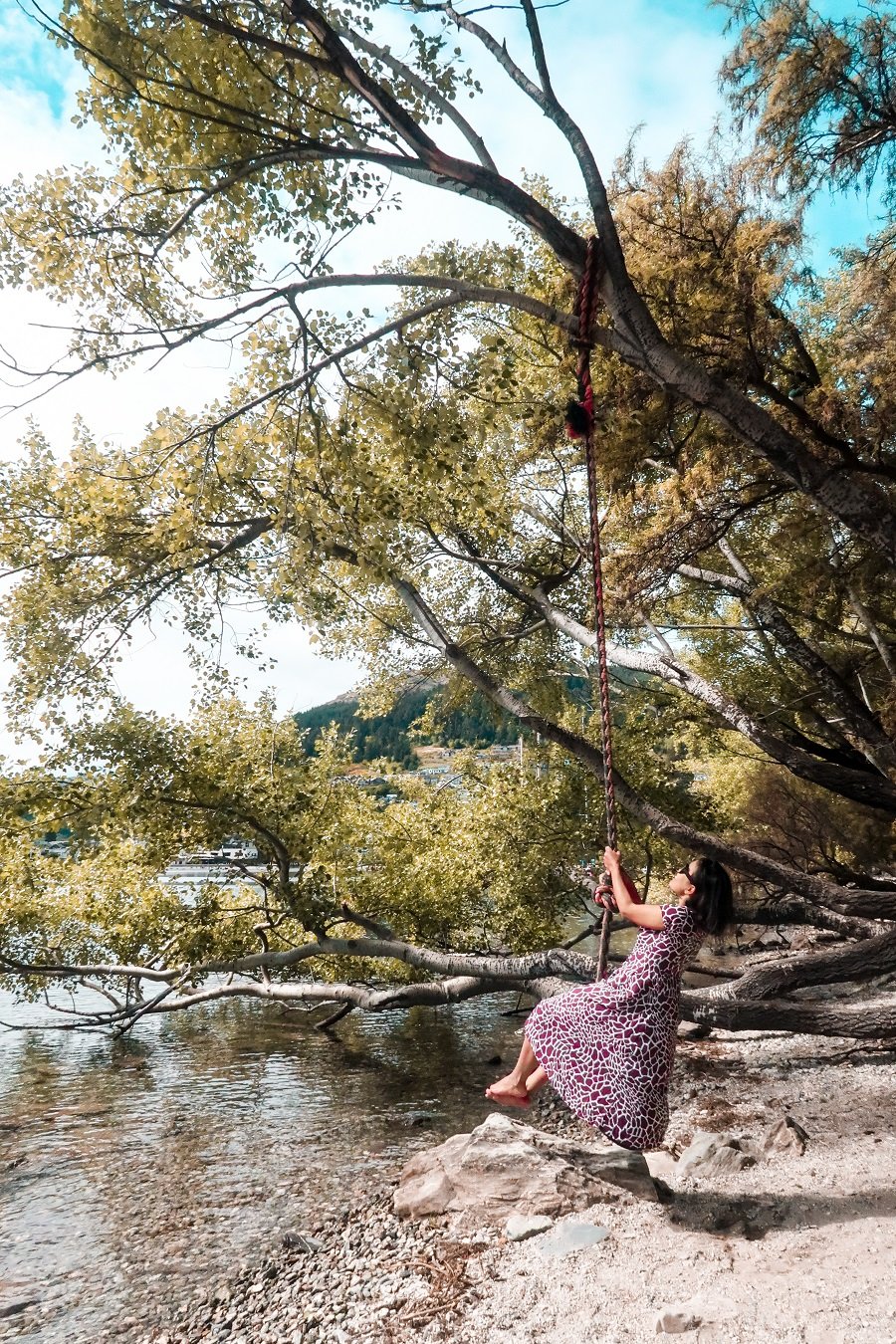 Not many people know or skip Stewart Island but I reckon it is worth a visit. Stewart Island/Rakiura is the third-largest island of New Zealand. It lies 30 km south of the South Island which makes it the most southern of the three main populated New Zealand islands.
Despite being as close to Antarctica as you can get, its clear turquoise sea and white sand beaches make Stewart Island look more like a tropical paradise. You can have some pretty unique experiences on the island. For example: spotting some penguins on Oban Wharf on evenings, a kiwi bird in the wild, walk to a wide selection of white-sand bays such as Dead Man Bay and Horseshoe Bay, Great White shark cage diving (only available in summer) or seeing the Southern Lights- unforgettable south island scenery.
The main (and only) town of Oban offers all the essentials like backpacker accommodation and a convenience store (which isn't horrifically expensive). The most common and cheapest way to get here is by ferry from Bluff. The journey takes approximately one hour. It departs from both Stewart Island and Bluff three times a day.
Keep in mind, that departure times change depending on the season. You could also rent a scooter, mountain bike or car to see as much of the island as possible during short visits or take a quick boat ride over to Ulva Island.
How to see the best of the Stewart Islands?
Stewart Island: Village and Bays Tour
2.5-Hour Cruise and Ulva Island Guided Walk
Ferry Service Between Bluff & Stewart Island
6. Mount Aspiring National Park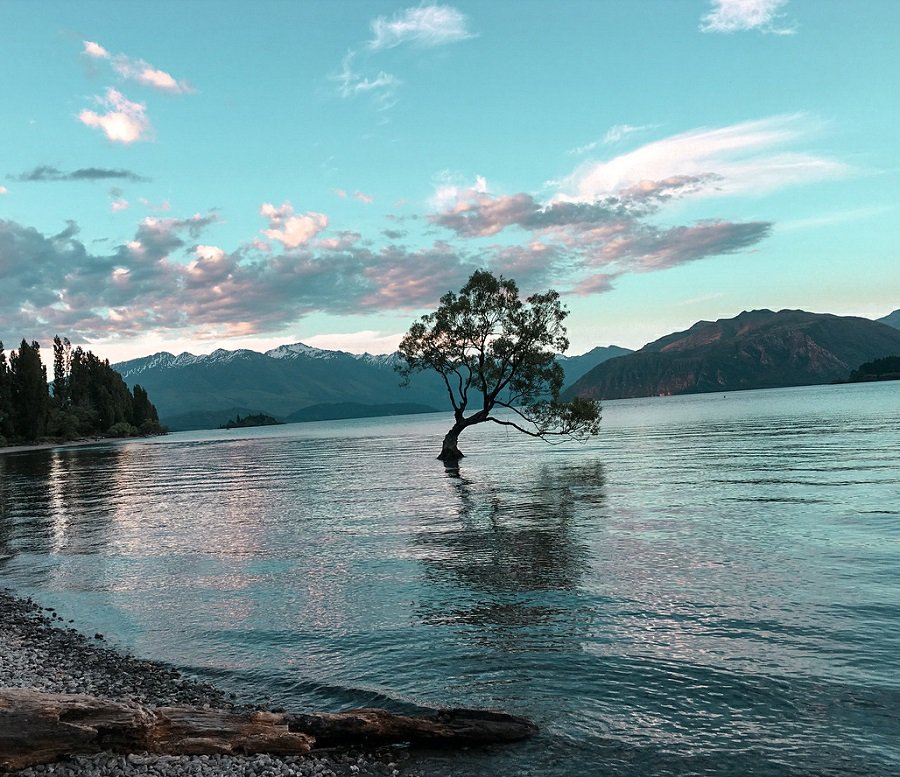 Do you like epic walking and hiking tracks or a beautiful lake with (that Wanaka) tree? You can find it all at Mount Aspiring National Park. It is the highest outside of the Aoraki Mt Cook region. Now we know why the mountain is "aspiring" to be the highest mountain!
There are many experiences to be had here like seeing the glacier features like Rob Roy Glacier and the Blue Pools, winding jetboat ride into the National Park, canyoning in the Routeburn valley, or taking a scenic flight to see Mt Aspiring from above or skydiving.
I cannot decide which is my favorite National Park in New Zealand, but it might be this one. Mount Aspiring is situated at the southern end of the alps. The snow-capped mountains change in appearance with changes in the light and the sunshine. You could spend your day just watching the changing vista and not be bored.
If you don't want to hike I recommend the drive and you can still see the glacier from the parking lot. Mount Aspiring is just so wild and there is so much to explore! You could spend a lifetime and so much would remain untouched. Rugged beauty to the max making it one of the most beautiful places in New Zealand.
Recommendation for Mount Aspiring NP
Wanaka: Jet Boat & Wilderness Walk
Mt Aspiring Full-Day Canyoning Adventure from Queenstown
The Devil's Punchbowl Trail is so beautiful and has a great sight, but there are about 300 steps up and down! You are surrounded by beautiful native flora & stunning views over Arthurs Pass. Well worth doing. However, keep in mind it's not a loop track, you have to return to the same route. It also connects to other tracks. The views are awesome and definitely Instagram-worthy.
7. Arthur's Pass National Park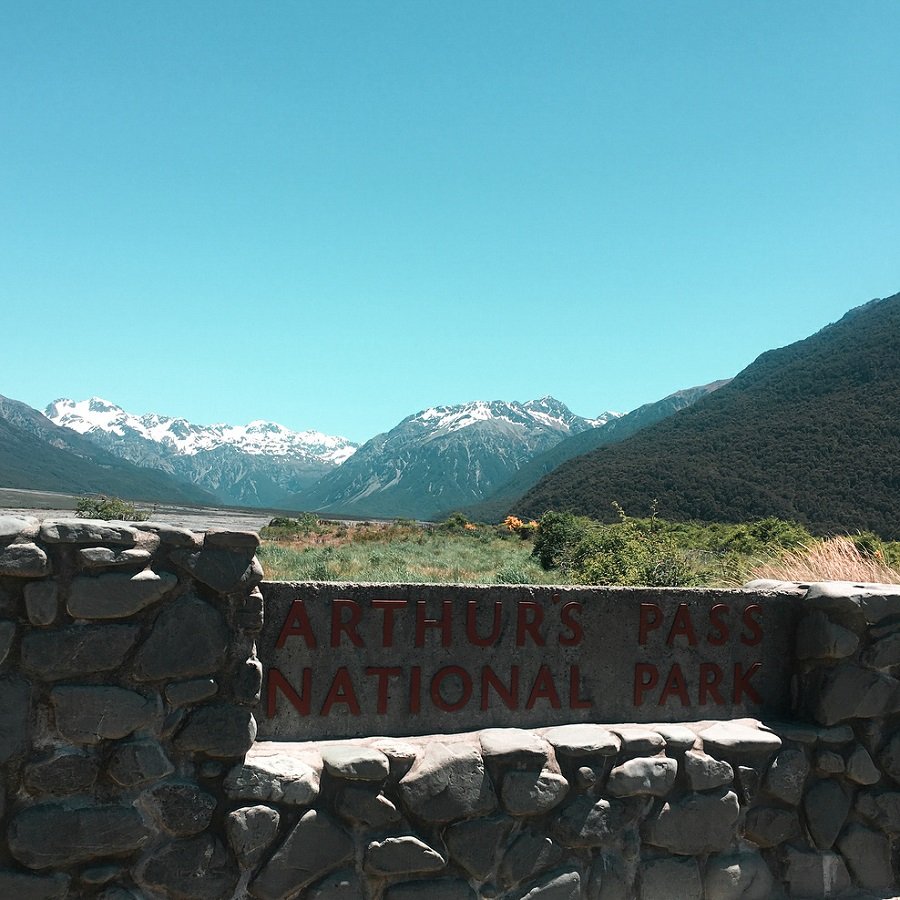 What better way to start the trip than going through the scenic Arthur's Pass National Park via Castle Hill. It was established in 1929, becoming the first national park in the South Island and the third in New Zealand. In Arthur's Pass, there are several different walking trails to choose, some are longer and some are shorter. You can get information and maps from Arthur's pass visitor Centre before you go.
Suggestions for Arthur's Pass
Arthur's Pass with TranzAlpine Train
From Christchurch: Day Trip to Arthur's Pass
8. Punakaiki Pancake Rocks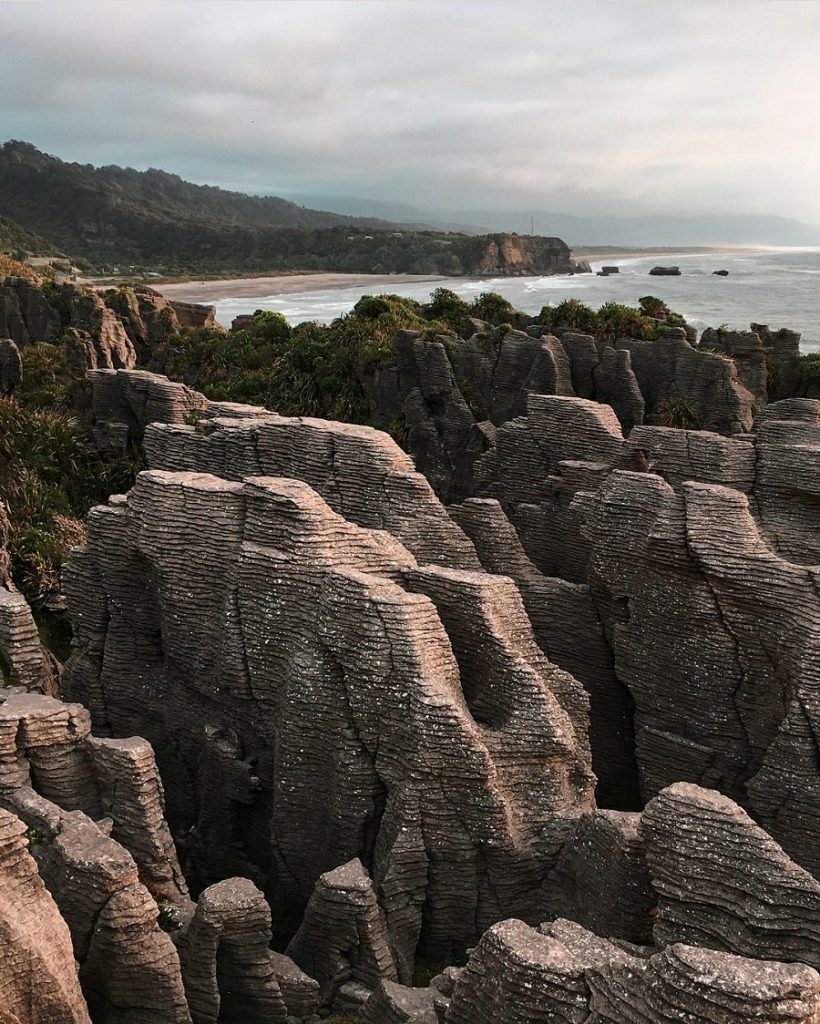 This would be an easy stop on the side of the road and worth it. Easy track walk, very short and good to see the sights and things. The large part is wheelchair friendly as well. The track has a number of lookout points showcasing all the features.
The only slight disappointment was blowholes not blowing due to calm seas. If you are passing by Punakaiki, Paparoa National Park, it is a good idea to stop and see the Pancake Rocks and Blowholes. There is a toilet across the street and 30 minutes of free wifi!
Best way to see Pancake Rocks?
From Greymouth: Punakaiki Blowholes & Pancake Rocks Tour
Full-Day Tour: View the incredible Pancake Rocks and Blow Holes formations
9. Omarama Clay Cliffs
This hidden gem is definitely worthy of the 15-minute gravel drive although there is $5 per car for entry and is located 10km from the main road. Once you are at the carpark, it's a short walk heads up to the cliffs. Sharp jagged clay veins with a pale, peachy palette. Make sure you take hiking boots, the terrain is very loose and rocky in places. Truly one of a kind and definitely had to include in this most beautiful places in New Zealand south island post.
10. Marlborough Sounds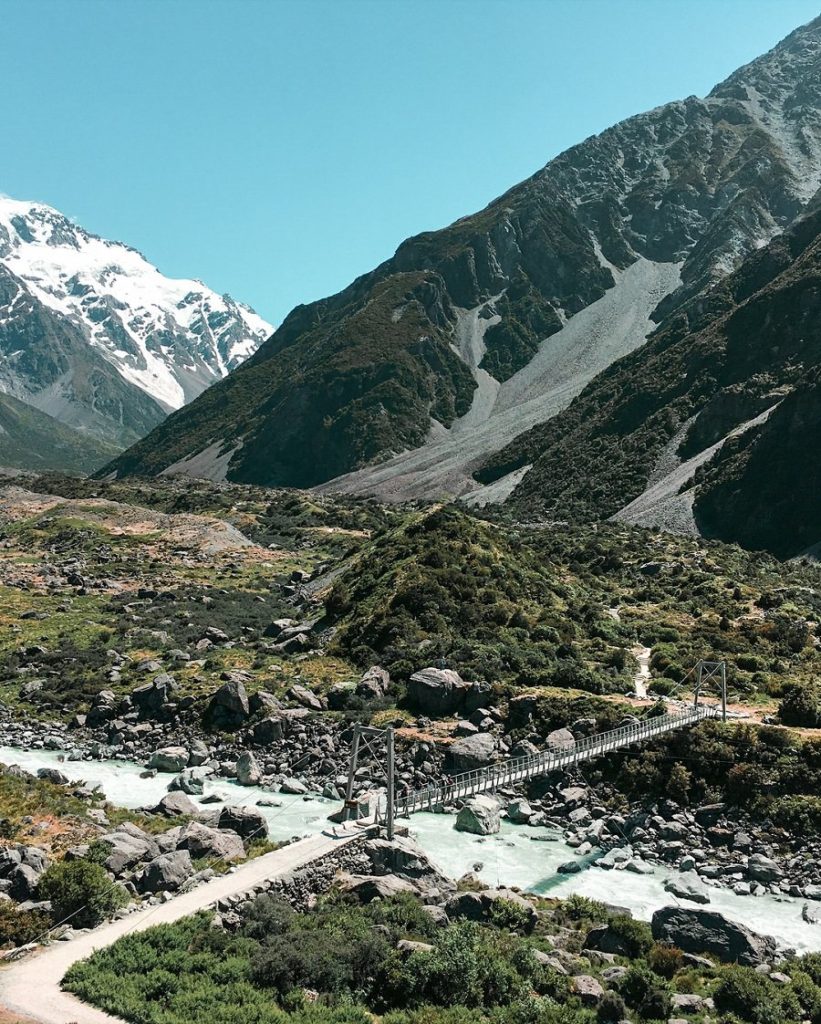 Marlborough Sounds are one of the stunning places to visit in New Zealand south island. It is the nature-lover's paradise! You can enjoy many activities here. Such as Sailing, hiking, dolphin watching, fishing, camping, or just relaxing. There is something for everyone!
It is hard to describe the peace, beauty, and tranquillity of the Marlborough Sounds. Whether you are in a small boat, cruising at your own pace and whim, or on an Interislander or Bluebridge ferry, you cannot fail to be amazed and enthralled at the variety of constantly-changing scenery which surrounds you on all sides, and the limitless possibility of visits which can be made from your boat, time permitting.
Don't forget the beautiful Queen Charlotte walkway that runs along its length. As the Interislander ferry comes into the sounds the views are amazing. The sounds offer such a striking landscape that is so picturesque. It really is serene and easy to see why it is one of the new Zealand south islands must-sees.
There are many accommodation and boating options to make sure you can get the most out of your visit. It is so beautiful, everywhere you look captivates the senses and provides you with a true appreciation of nature.
Recommendations for Marlborough Sounds
Marlborough Sounds and Ship Cove Cruise from Picton
Picton Dolphin Watching & Island Wildlife Sanctuary Cruise
Marlborough Sounds: Full-Day Guided Kayak Tour with Lunch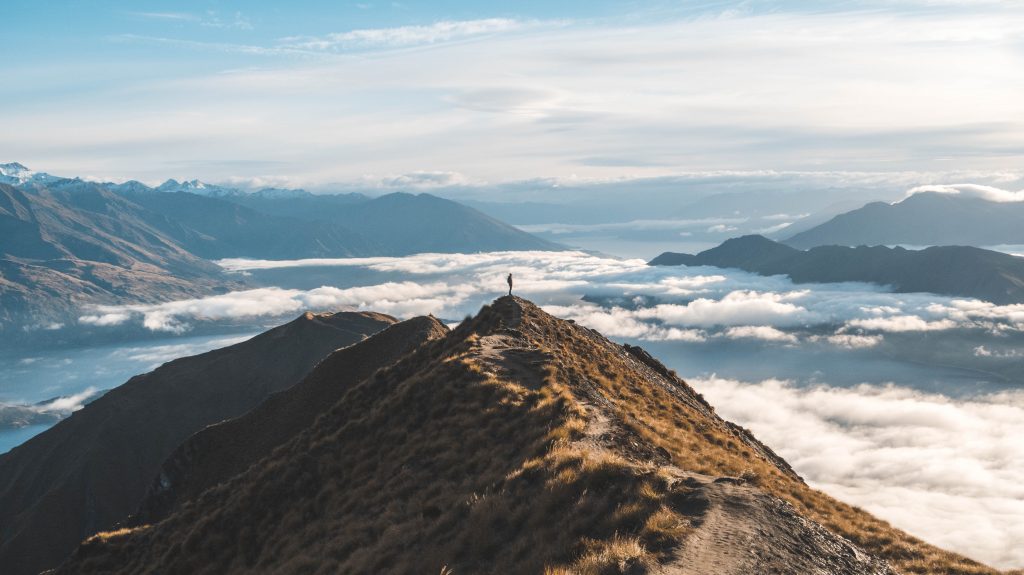 11. Roys Peak
May is one of the best months of the year to go hiking in Wanaka – the Goldilocks Zone, not too hot and not too cold.
The temperatures are moderate compared to summer. The wind is almost still (almost completely windless) and you just have a nice gentle cool breeze. New Zealand is famous for windy weather and NZ mountains are notorious for their ferocious winds. The affluent jet set like to take their holidays in Wanaka in May.
If you are a blogger/Instagrammer/photographer, the most colorful time of year, Autumn (fall) runs between March and May. Autumn is magical in places like Queenstown, Wanaka, and Arrowtown – with trees in various hues of gold, orange, and red, and beautiful blue-sky days. While Autumn is known for being a little cooler, locals also know it often means very settled weather.
One of the most photographed iconic mountain walks in New Zealand is Roy's Peak. The mountain is steep, ascending 1200 meters over eight kilometers, with unbroken views over Lake Wanaka from the slopes, and summit views to Tititea/Mt Aspiring. Only 10 minutes by vehicle from Wanaka on a sealed road, this makes it relatively easy to get to.
The track zigzags up the side of Mount Roy. It is a 6-hour return walk or 16 km in distance.
Autumn is probably the best time to do the Roys Peak Track. The temperatures are not as extreme, and the crowds have thinned out. The car park was barely 20 percent full.
12. Hokitika Gorge
It is a recently updated walk which is now a loop. Beautiful spot to visit and walk around. Even on a cloudy day, the water is so blue! Plenty of spaces to park. Recommend walking from the end of the track to the front to leave you with the main views and bridges at the end of your walk! The highlight of the walks is different suspension bridges and the water. You can actually take a dip in the gorge but just be careful as the currents are strong.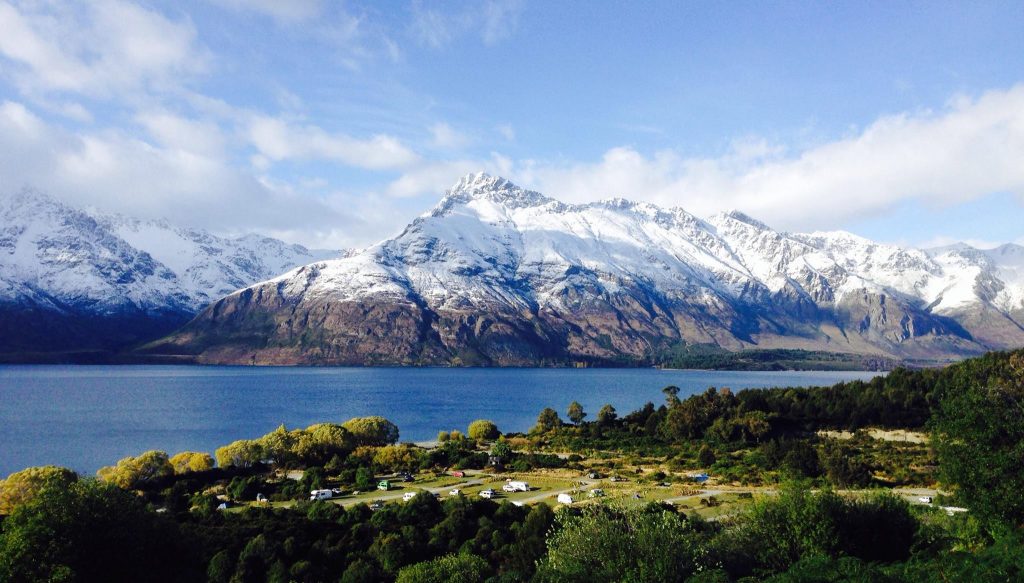 13. Twelve Mile Delta To Bob's Cove
Twelve Mile Delta was a location for Lord of the Rings' Ithilien Camp. It is popular with locals and is huge with many spots for tents and campervans alike and conveniently close to Queenstown. You can even swim but the water is cold! No sinks or treated water but there are taps with boil-only water. Good spot for stunning views, gold panning, and excellent fishing in the mornings.
14. Christchurch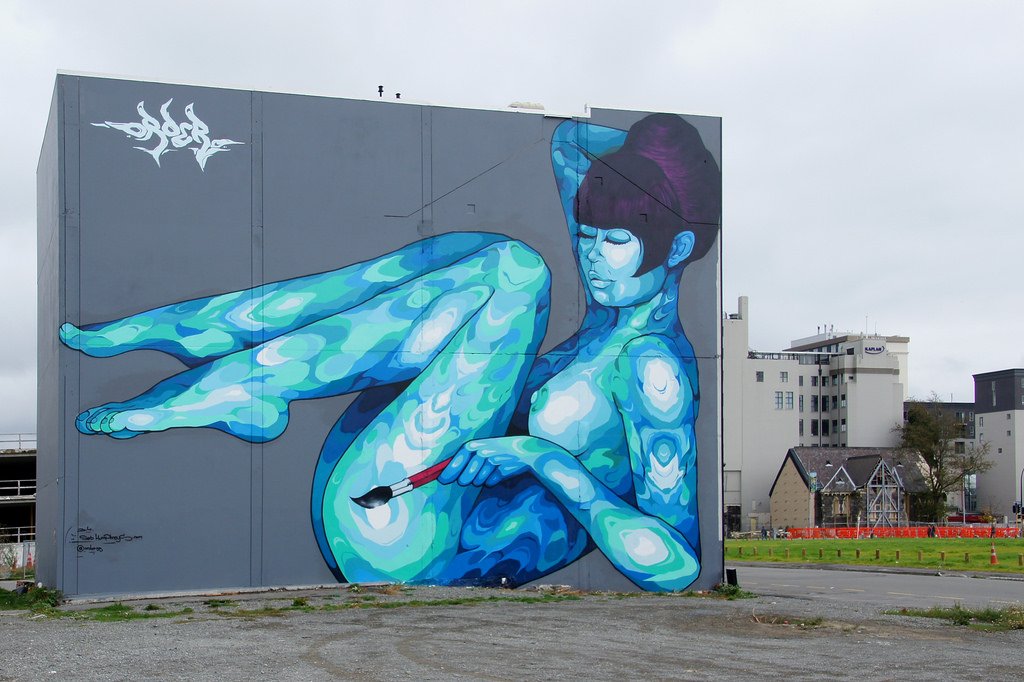 After my North Island trip, it was time to solo travel again. However, before starting my South Island trip, I wanted a couple days to relax and rest in Christchurch. Though still recovering from the earthquake of 2011, Christchurch city was full of arts and optimism. I was impressed with the city art and soaked the creative vibe as I grabbed my Flat while and walked around.
It also gave me some time to plan my south island trip. You can fly from Christchurch to Queenstown but I decided to do a road trip. And for the accommodation, I did Airbnb.
Unique things to do in Christchurch
Christchurch Adventure Park Zipline Experience
Christchurch Hop-On Hop-Off Tour by Vintage Tram
Ko Tāne Maori Experience + Optional Hangi Dinner & Kiwi Tour
Christchurch Tramway Restaurant 4 Course Dinner Tour
Willowbank Wildlife Reserve Day Entry Ticket
From Christchurch: Full-Day Lord of the Rings Tour to Edoras
Mt Cook, Tasman Glacier & Alpine Centre Day Trip
Christchurch International Antarctic Center Entry Tickets
Note: I didn't have enough time but the following places also come highly recommended. Franz Josef glacier fox glacier and Tasman national park. If you didn't know New Zealand also has three Unesco World Heritage sites. Such as Te Wahipounamu, Tongariro National Park, and the Subantarctic Islands.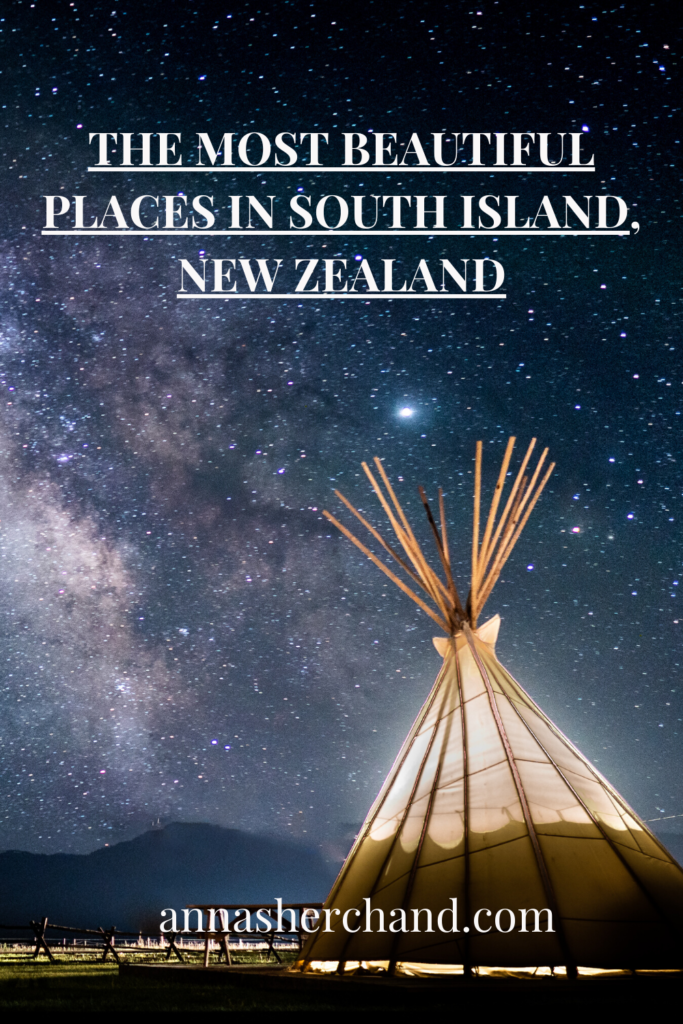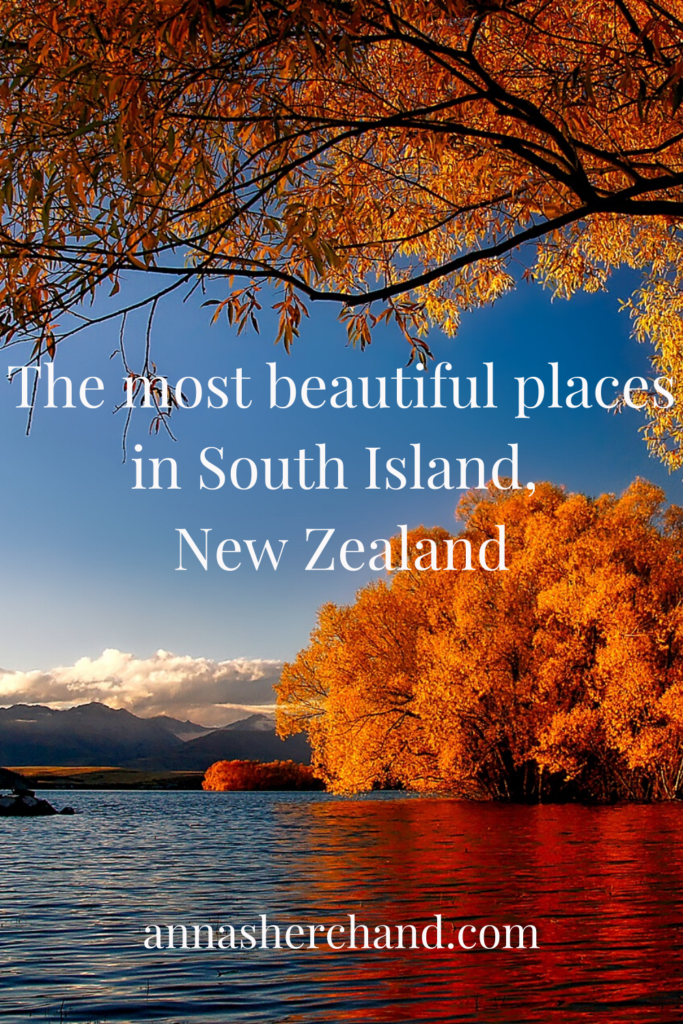 Let me know in the comments
14 Most Beautiful Places In New Zealand South Island