As you can imagine, there are thousands of dining places in Sydney. So to make things easier I have divided this by 8 different cuisines. This straight to the point guide will help you answer where to eat in Sydney for budget-conscious mindset. These restaurants offer some of the best cuisines, won't break your bank and centrally located. It comes from my personal experience of eating at many restaurants over the years. 
Sydney has an exciting multicultural food scene filled with high-end three hats restaurants as well as casual spots serving global cuisine. We don't really have a 1 food that says Sydney or Aussie food except for bbq and meat pies (even that feels like British!) but we love eating out!
Regardless of your budget or where you are in Sydney, there is always somewhere to eat outside. Whether it be a 10-course dinner overlooking harbor bridge or at the beach, decaf coffee and sandwich at a local cafe, intimate dinner on outdoor seatings at a restaurant, parks or even tiny apartment balconies and backyards.
Where to eat in Sydney for budget-conscious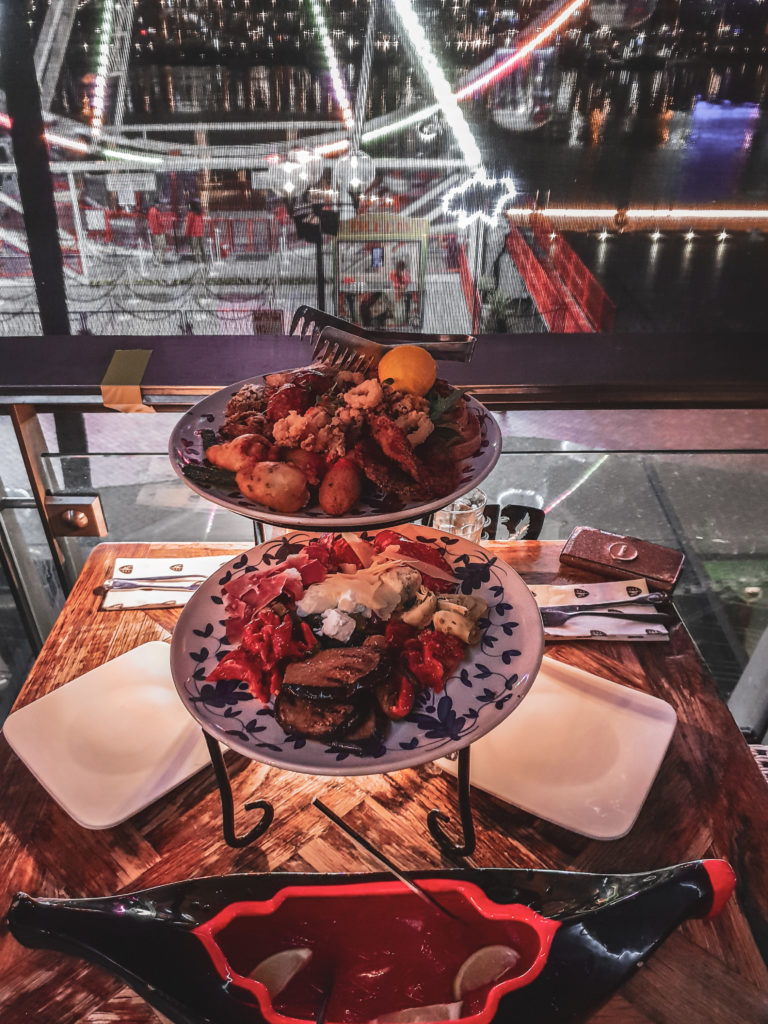 So, today I will be focusing on where to eat in Sydney for budget-conscious visitors, newcomers, travelers, and students. These restaurants that I am mentioning won't break your bank either because their prices are reasonably standard, basically between $10-$30 per meal.
Read on to find out how to eat like a local in the exciting Australian city. 
Click on Address for the direct link to Google map of the restaurant!
1. Nepali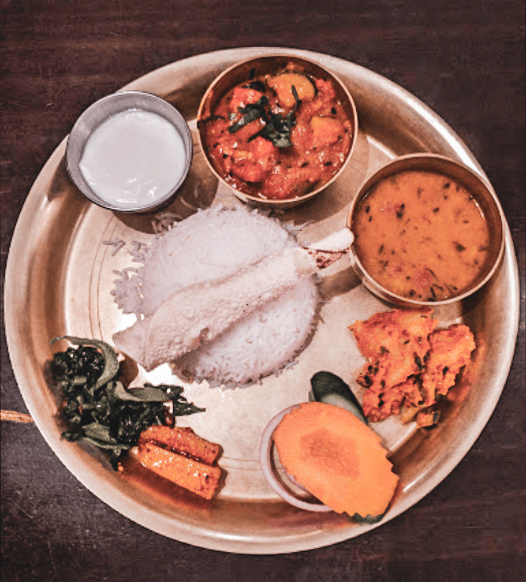 If you want to have an authentic taste of Nepali food. You should go to The Muglan Nepalese & Indian Cuisine In Liverpool street. Run by the Muglan brothers, they do the best momo, chowmein, (both not in the pictures, but trust me they are the BOMB!) and Thakali Set aka Dal Bhat for you EBC climbers (as in the pic above).
I have been going there for the last 3 years and their food taste has been consistently great. They used to be on Pitt Street and now have moved to Liverpool Street. Every time I pass there, I order a momo or a takeaway chowmein! I'm addicted, it's delicious! When I'm craving something Nepali, Mustang has been my first choice for the last 3 years. Do yourself a favor and pay a visit!
The Muglan Nepalese & Indian Cuisine
Address: 116 Liverpool St, Sydney NSW 2000
Hours:  Sunday – Monday 11 AM – 11 PM
2. Italian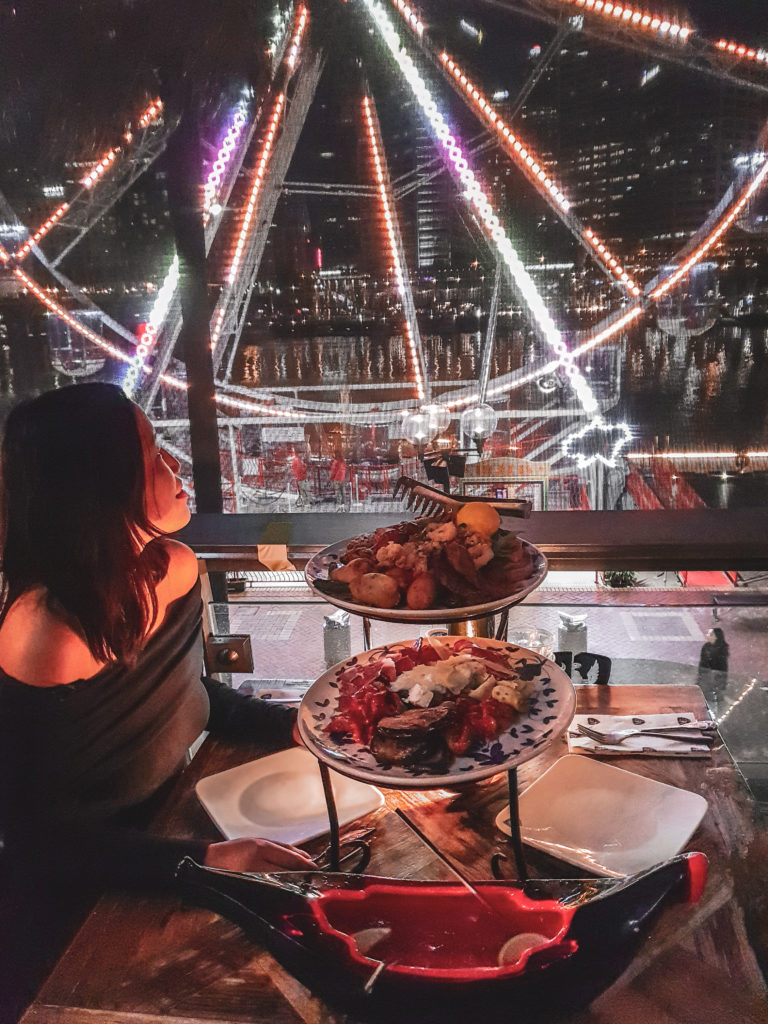 When I'm craving some well-made pasta or 1 meter long Pizza! Crinitis is my No 1 choice. I have eaten at their darling harbor and Woolloomooloo branch multiple times. Both venues boast a stunning waterfront view and beautiful decor. At the darling harbor venue, you can also see the Ferris wheel from the outdoor seating area.
Authentic Italian food and friendly staff make this place super welcoming. Their yummy antipasto tower ( as in the pic above), 1 meter long Pizza (this is great to share in a group), and delicious kinds of pasta are what dreams are made of! O and not forgetting their Italy inspired cocktails. In the picture above you can see the "gondola in Venice" inspired cocktail! There was Colosseum from Rome and others too! Go check it out, It is a must-visit when you are in Sydney.
Crinitis
Address: Level 2, Harbourside Shopping Centre, 2-10 Darling Dr, Sydney NSW 2000
Hours: M-F 11 AM – 10:30 PM
Saturday and Sunday – 8:30 AM – 10:30 PM
3. Thai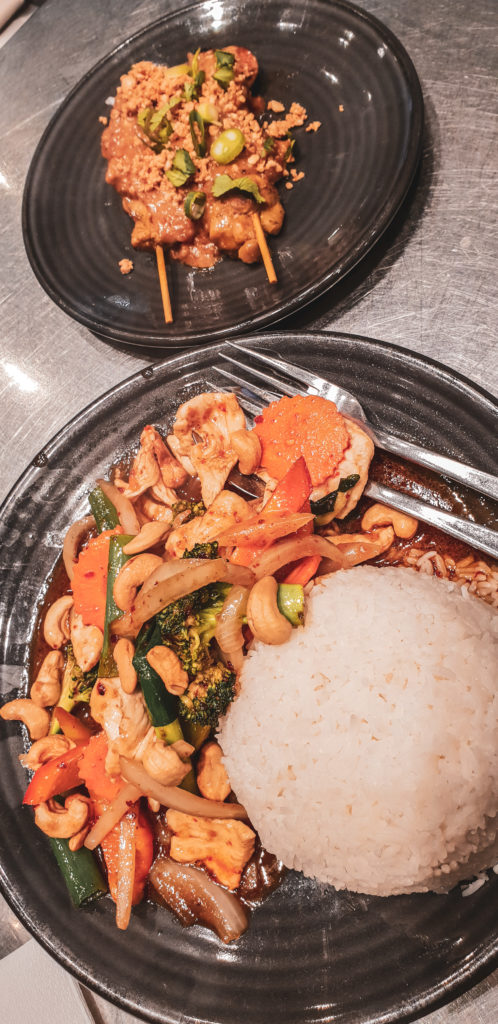 Thai cuisine is one of my favorites in the world and I end up eating a lot of it! So, I got not 1 but 2 personal favorites for you.
Mrs. Chan's Kitchen
This is a small restaurant behind a bar if you enter from George street. They serve tastiest Thai food, generous serving size, and fast service. However, it is a  cash-only joint. So, come prepared or pop in the bar next door to use ATM (not even a minute away). Also, drinks aren't served but you can get it separately from the bar. For casual dining, it's definitely a good place. I love their red curry and satay skewers! You surely get more than what you pay for here.
Mrs. Chan's Kitchen
Address: 631-635 George St, Haymarket NSW 2000
Hours: Everyday 11 AM – 12 AM
Cheng Kitchen
I have been eating here for about a year now! Love their chicken noodle soup and the usual Thai food. If you want to skip Chinatown, then continue walking to Campbell street which is known as Thai town as you will see many Thai shops and restaurants.
At the end of the street is Cheng Kitchen. Cool sliding windows, decent decor, and great Thai food. I just hope they change the cushions on some of the chairs though. They were tearing out! Yes, I have been here at THAT time, I notice everything! Toilets are available and for the credit card, they charge 5% on top of the bill.
Cheng Kitchen
Address: 54 Campbell St, Haymarket NSW 2000
Hours: Everyday 10 AM – 11:30 PM
4. Indian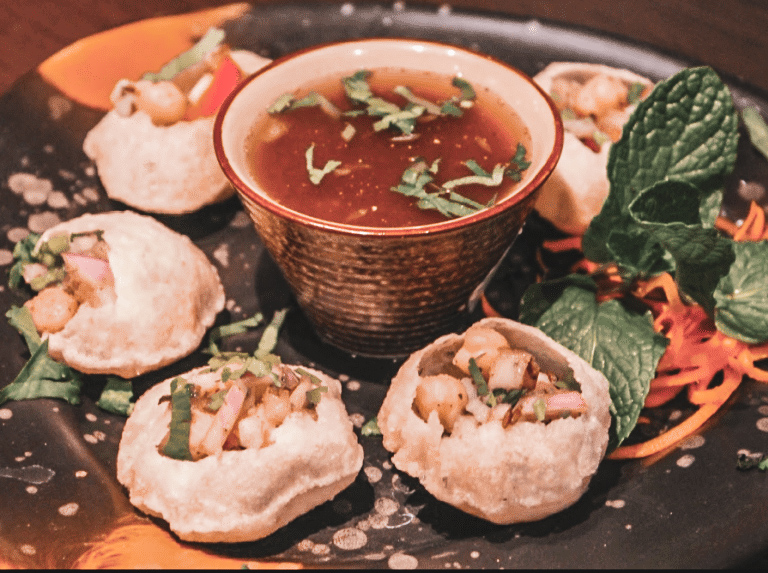 Lal Qila Restaurant serves the best pani puri and Chicken Khadai in town. It is simply the Indian food goers paradise! Great food, a bit spicy but very tasty and perfect texture. The atmosphere is nice with soft lighting and earth tones. Lal Quila gets quite busy, so a bit noisy. Good idea to book a table in advance or arrive early a little early for dinner on the weekends. The staff is always busy but very helpful. Definitely worth a visit if you like Indian food.
Lal Qila Restaurant
Address: 351/353 Cleveland St, Surry Hills NSW 2010
Hours: Everyday 5 PM – 10:30 PM except Sunday 10 PM
5. Japanese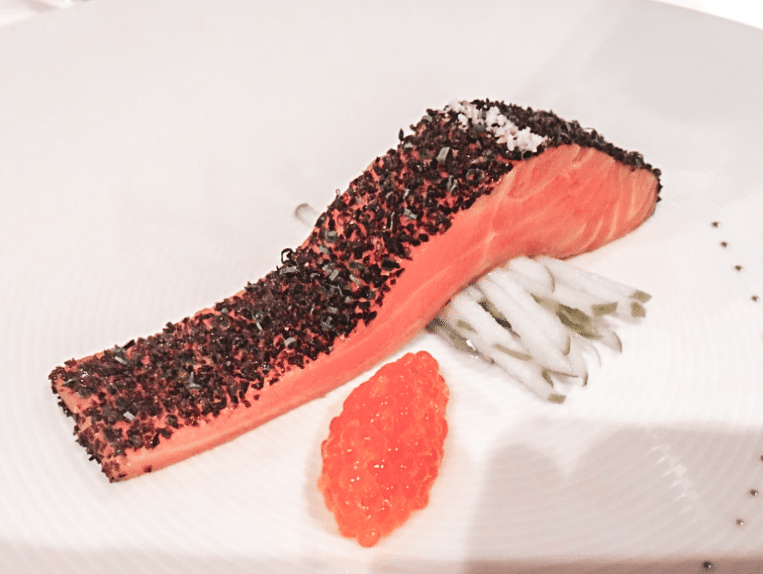 If it's a sitting down Japanese, I like to eat at Tetsuya's. It is my favorite place to have fine Japanese dining in Sydney. Every time I have been there, the food has been consistently delicious. The portion can be more for its price but its fine dining! and the taste does not disappoint.
The signature dish, trout, is probably the best course, but everything I've had has been excellent. Their wine list is extensive and it's really nice to see they understand that dessert implies chocolate. Even though I don't have a sweet tooth, the chocolate cake was to die for. It is a lovely spot that is an oasis in the city. Must visit if you are craving Japanese in Sydney.
Tetsuya's
Address: 529 Kent St, Sydney NSW 2000
Hours: Tuesday – Friday 5:30 PM – 9 PM
Saturday 12 – 12:30 PM, 6:30 – 9PM
Sunday & Monday – Closed
6. Spanish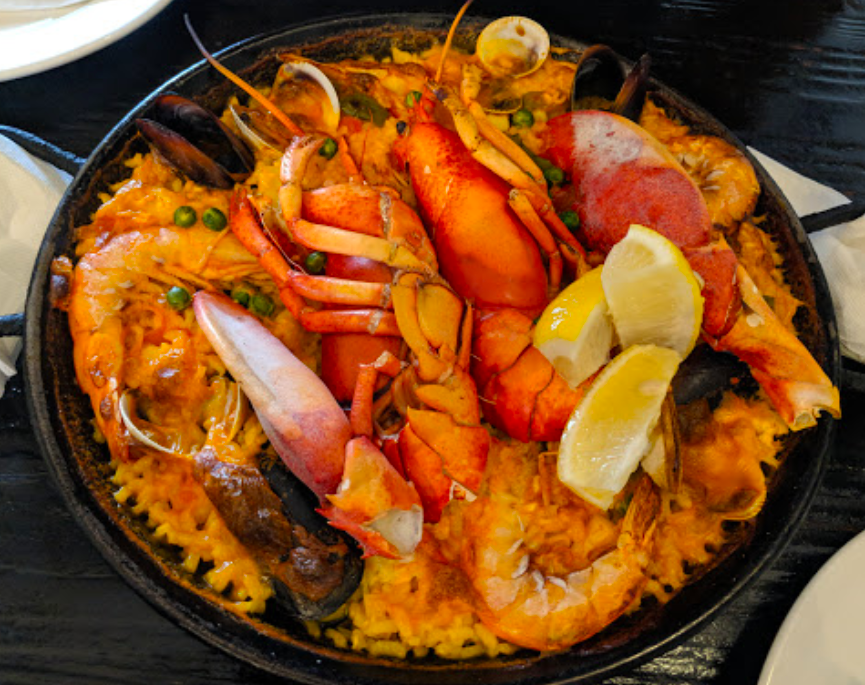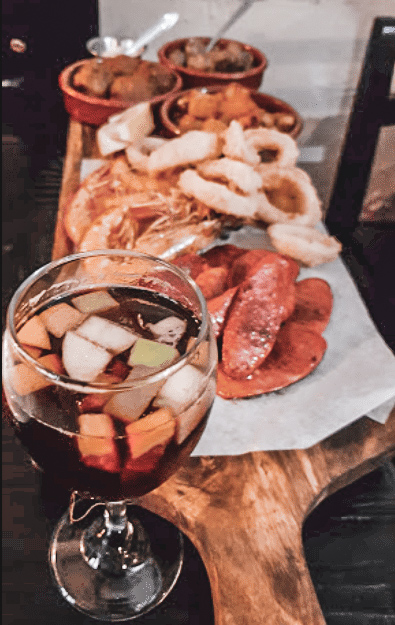 Now, this is my other favorite cuisine I eat on a regular basis! I have taken my mom, my friends, everyone here because I love their food! Casa Asturiana Restaurant is also right in the city and easy to get to. If you are lucky, you might get to watch the Flamingo dancers otherwise still a great place to have some Spanish tapas, paella, and sangria. I can't wait to go back!
Casa Asturiana Restaurant
Address: 77 Liverpool St, Sydney NSW 2000
Hours: Every day 12-3 PM, 5-10 PM
7. Chinese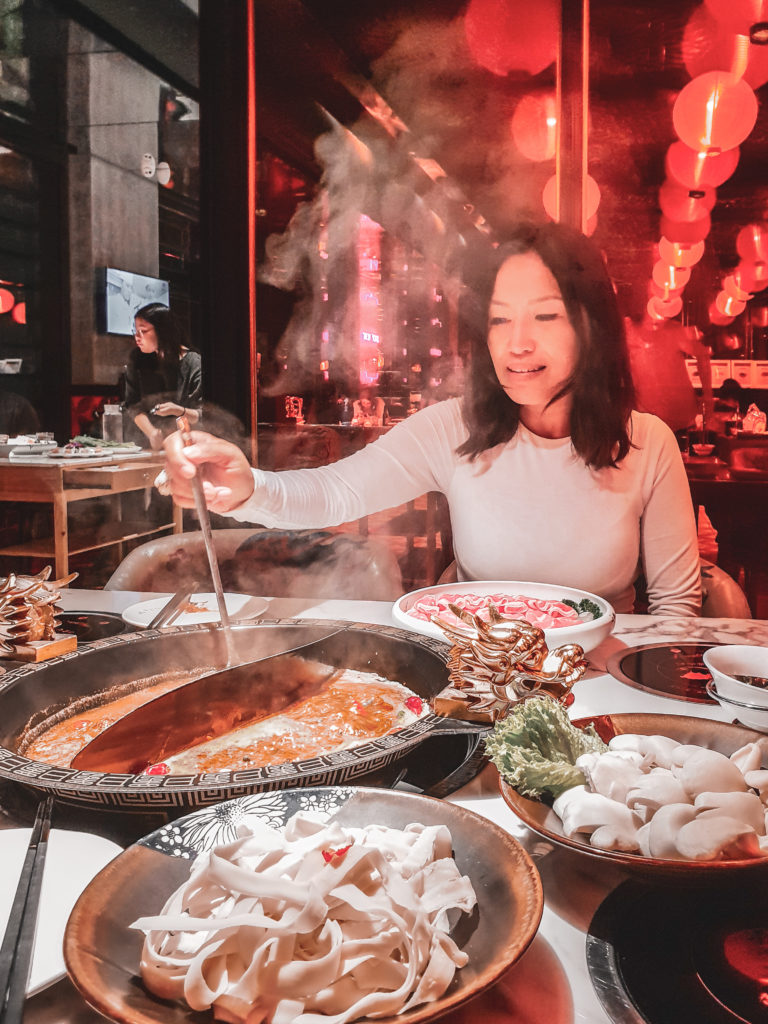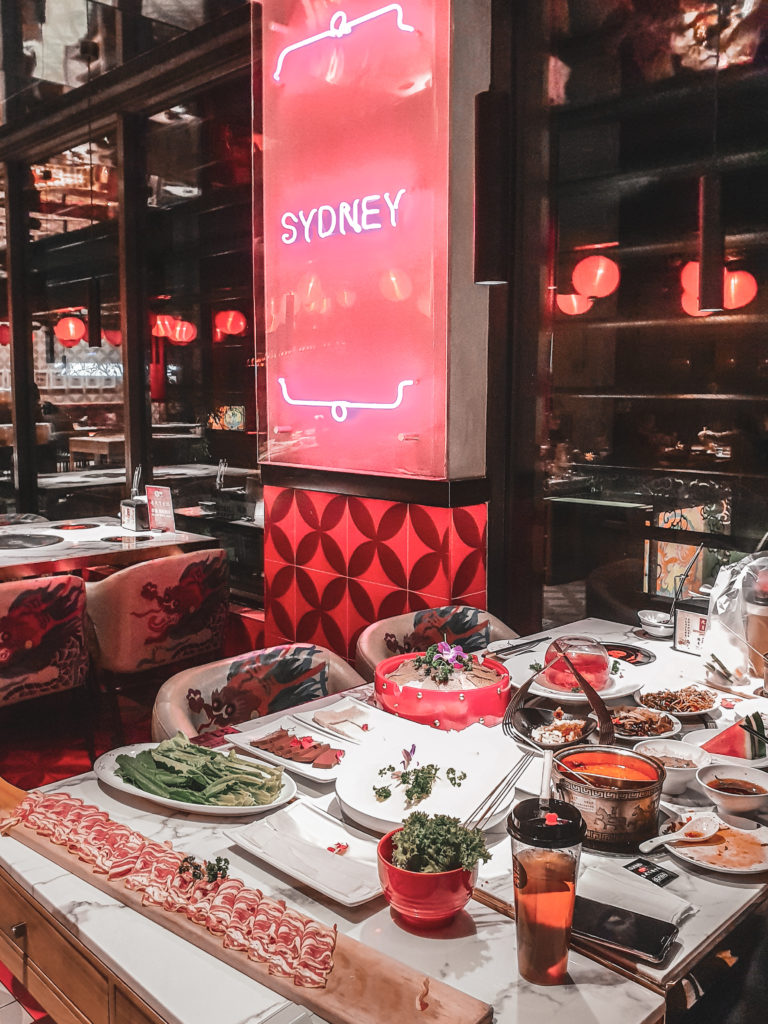 When it comes to Chinese food, my new favorite is the Spice World restaurant in Haymarket. Eating here feels like off the beaten path in buzzing China with the young crowd! Their authentic Sichuan hot pot is the game changer and would be the only thing I would go back for.
Tables are spread out nicely, giving you privacy from the other patrons. Nice decor. This place gets packed real quick, and they don't take bookings past 6 pm so book it early or dine on the weekdays. Definitely worth visiting at least once.
Spice World
Address: 405-411 Sussex St, Haymarket NSW, 2000
Hours: Every day 11:30 AM – 2:30 PM, 5-10 PM
8. Korean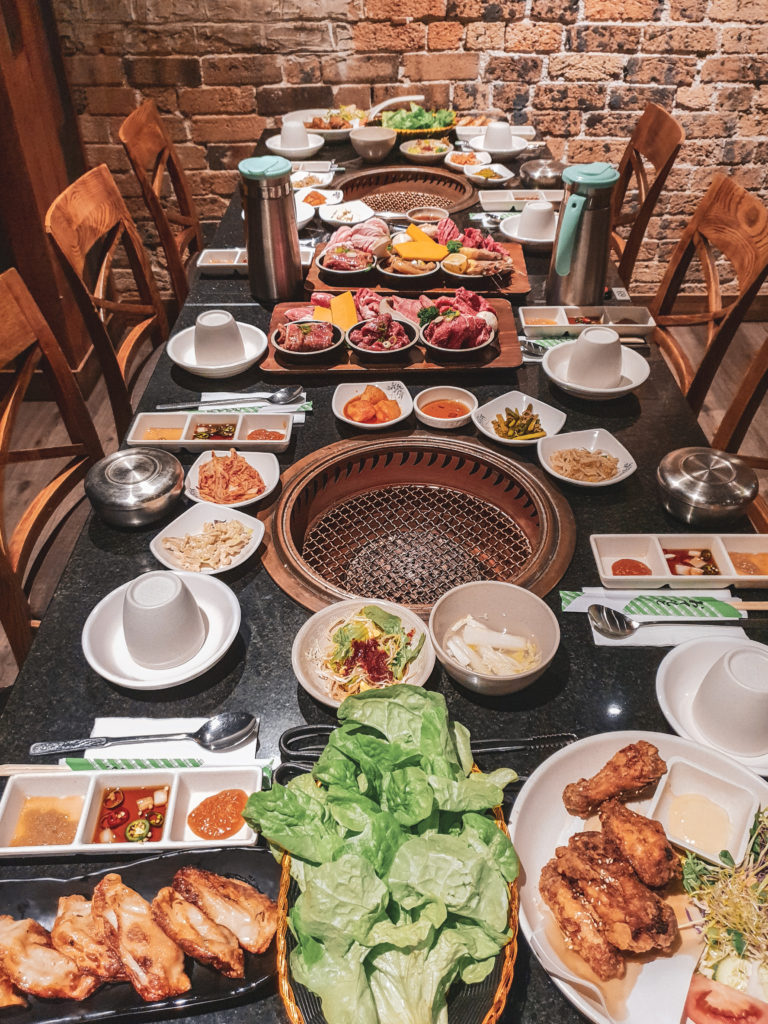 If you know me, you know I love Korean food. There is always one in almost every suburbs and I have eaten at more than a dozen Korean restaurants in Sydney. I used to like the one in Chatswood but I haven't eaten there in 5 years. So, let me give you my all-time personal favorite. Sydney Madang Korean BBQ. It is right in the heart of the city but hidden off Pitt Street in a curious T-shaped alley. If you didn't know the end of Pitt Street towards Central station is called Korean town! So, it's common to see many Korean bars and restaurants around here. This 2-story place is good for dinner with friends, BBQ, and a beer till late at night. If you are a solo traveler like me, and want to avoid the queue and wait, get there before lunch or late lunch or early dinner. If it's a peak hour you will get a number and stool to wait. Their pork BBQ and seafood pancakes are sooo good!
Sydney Madang Korean BBQ
Address: 371A Pitt St, Sydney NSW 2000
Hours: Every day 11:30 AM – 2 AM
I hope this post helped you find where to eat in Sydney for a budget-conscious mindset.
Camera kits I used to take these photos:
Canon PowerShot G7 X Mark II Digital Camera
This has been my favorite Camera so far. I love how my pictures come out crisp and colorful. It also has a screen which is useful when vblogging. You can check out what I meant on my Instagram which is here.
Accessories For Canon GX7 Mark || Check it out here
This is the good old Go pro that I take with me everywhere. I recommend it because it is small, lightweight and waterproof. I have had made many memories with this trusted item and looking forward to more.
Accessories For Go Pro Hero 4 Check it out here
I have been using SanDisk since my first camera which was back in 2009. They build quality memory cards. I recommend getting at least two, just in case something happens to one of them.
Do you think it's a hassle of plugging your camera into your computer? This memory card reader will fit cards of all sizes and make an easy transfer to your computer. The reader supports all popular SD memory card formats, including SD™/SDHC™/SDXC™ memory cards, UHS-I SDHC/SDXC memory cards, and microSDHC™/microSDXC™ memory cards. It is also compatible with the latest UDMA 7-enabled CompactFlash cards.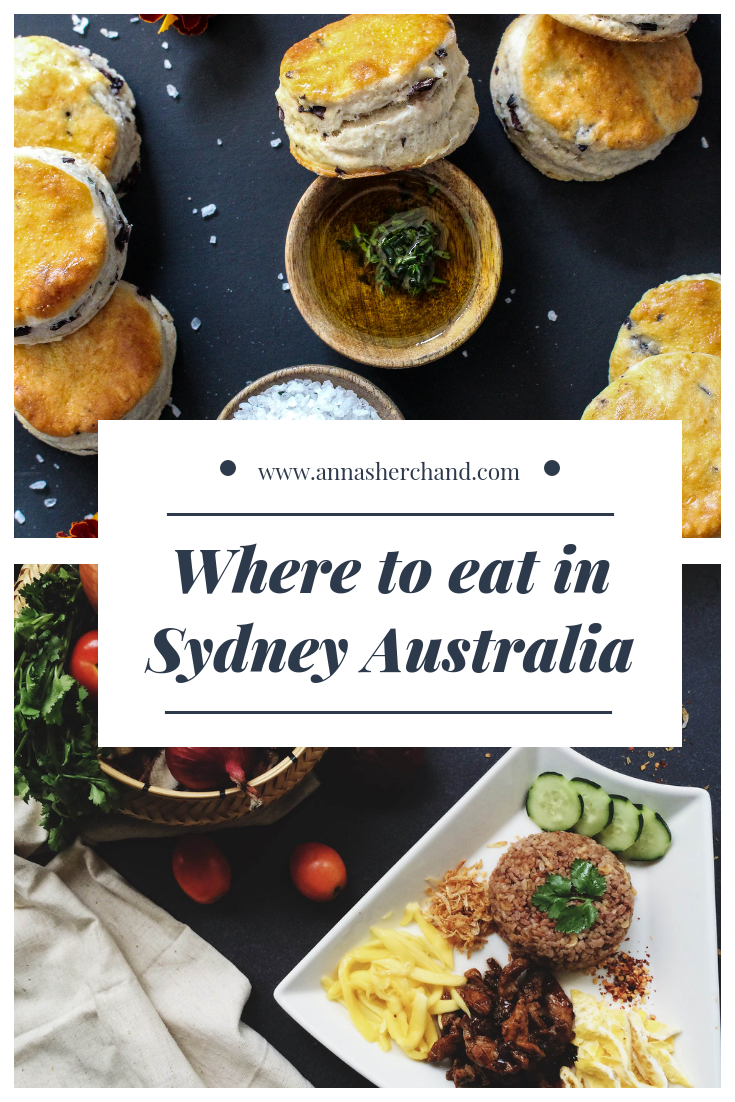 Let me know in the comments:
Where to eat in Sydney for budget-conscious