No matter where I travel around the world, I enjoy going to trendy cafes. These are my "fun things to do in each city" if I possibly can. And when I am back home I go to the most instagrammable cafes in Sydney for breakfast, brunch, and coffees. Today I am going to share where I have been lately and I will add more places as I see fit. So feel free to save this page for future reference.
Whether you are a local or just visiting, you this straight to the point guide will help you uncover the best places to take photos in Sydney and eat at the same time. So let's begin!
Click on the "Address" for the direct link to google maps. You are welcome 🙂
10 Photogenic Instagrammable cafes in Sydney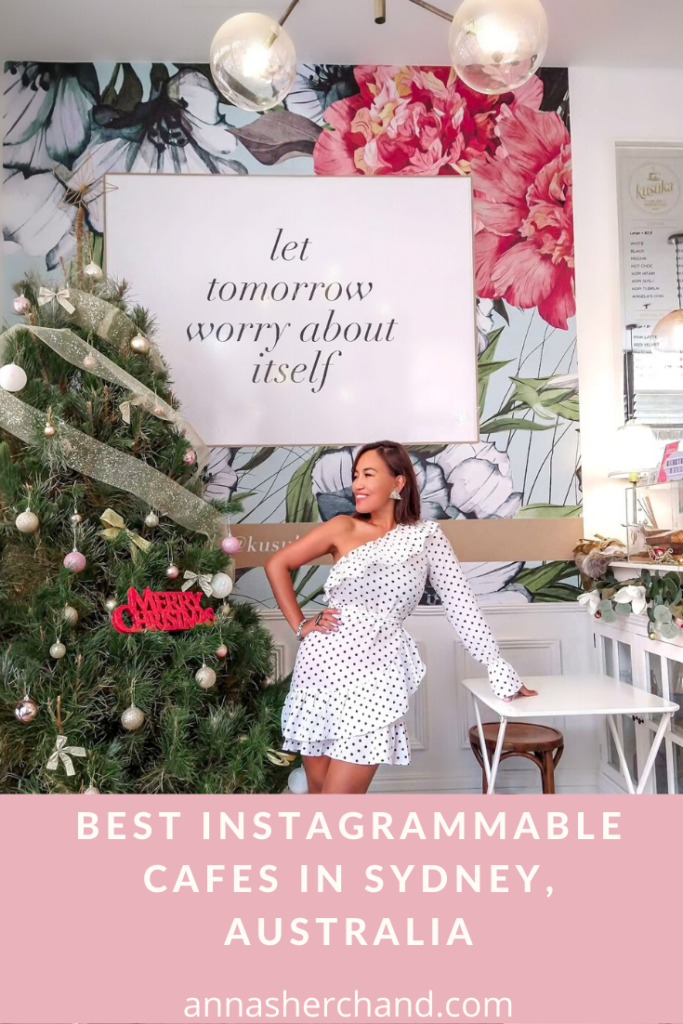 1. Kusuka Cafe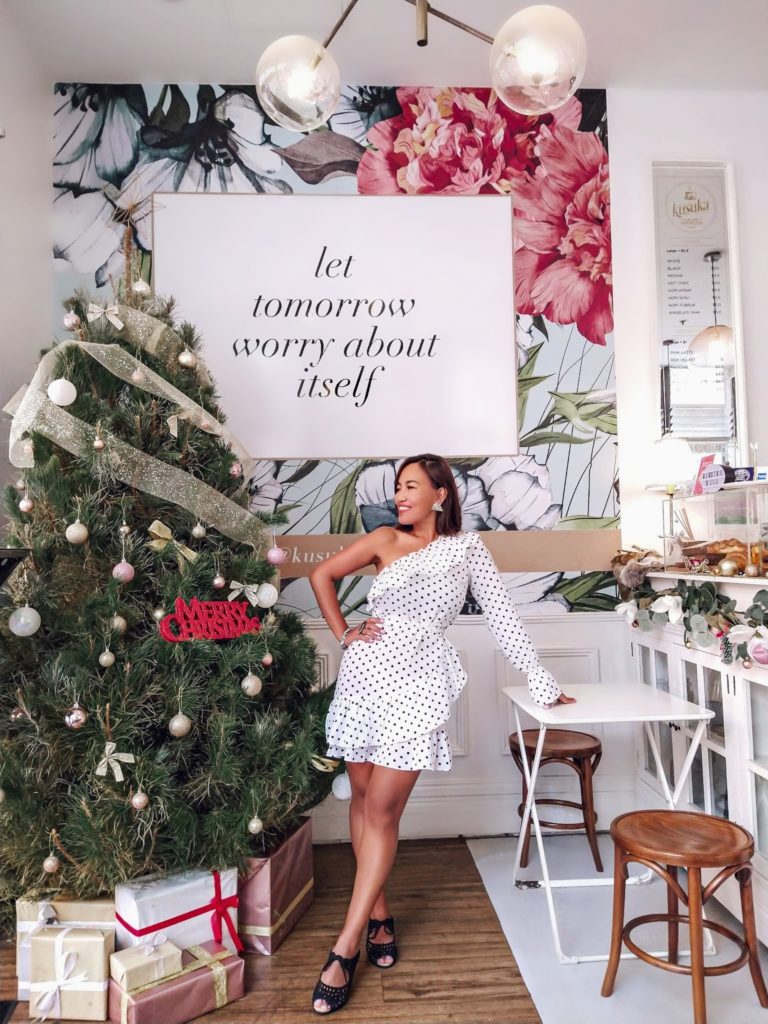 Kusuka Cafe is not just a cafe but they also offer modern Indonesian dining right in the city center. If you are into cute Instagram spaces and enjoy trying something different, this is your answer.
Although slightly small in size, they know how to make insta worthy cafe! I really loved those quotes on the wall and the touch of Christmas vibes. Recommend to try their special drinks and modern Indonesian meals. I loved the mi goreng roasted pork! They really are one of the instagrammable cafes in Sydney CBD.
Address: Unit 12/339 Sussex St, Sydney NSW 2000
Hours: Open every day for breakfast and dinner
Phone: (02) 8033 0532
2. Social Hideout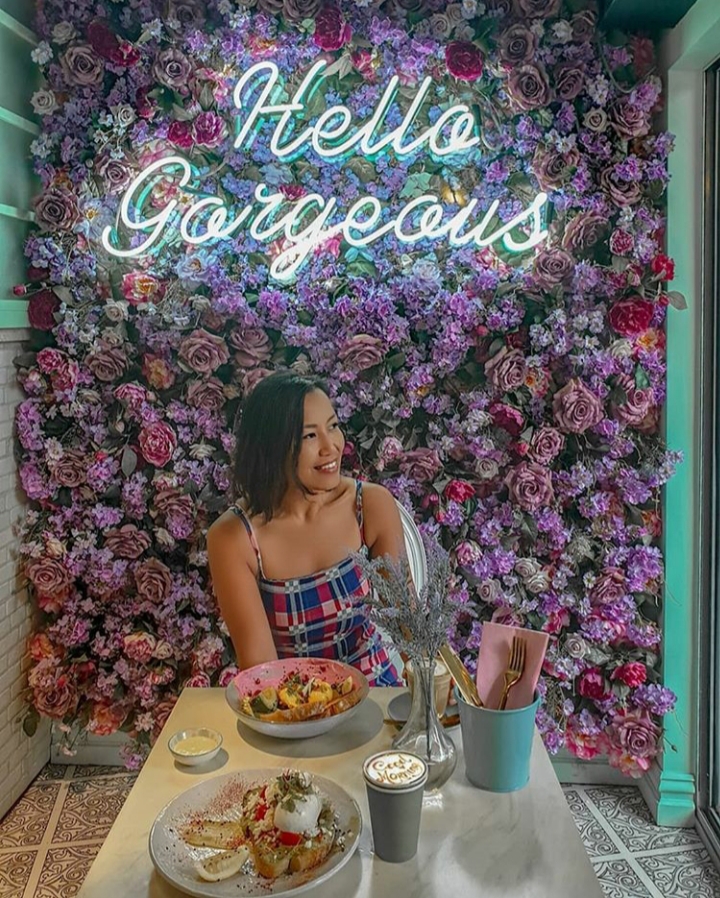 Social Hideout is one of the prettiest cafes in Sydney. You can get some beautiful photos for Instagram as well as eat instagrammable food and drinks! Recommend to try out the breakfast and Red Velvet Iced Latte in the tub. The presentation of food and atmosphere matches pretty well.
They opened their first store in waterloo and now the second store is in Parramatta. You can get there either by taking a Uber or a train from Townhall or Central in the CBD. I think social hideout can be one of the most instagrammable cafes in the world.
Address: Shop 4/5/25-33 Allen St, Waterloo NSW 2017
Address: 2a/20 Victoria Rd, Parramatta NSW 2150
Both stores open till 3 pm every day
3. Cuppa Flower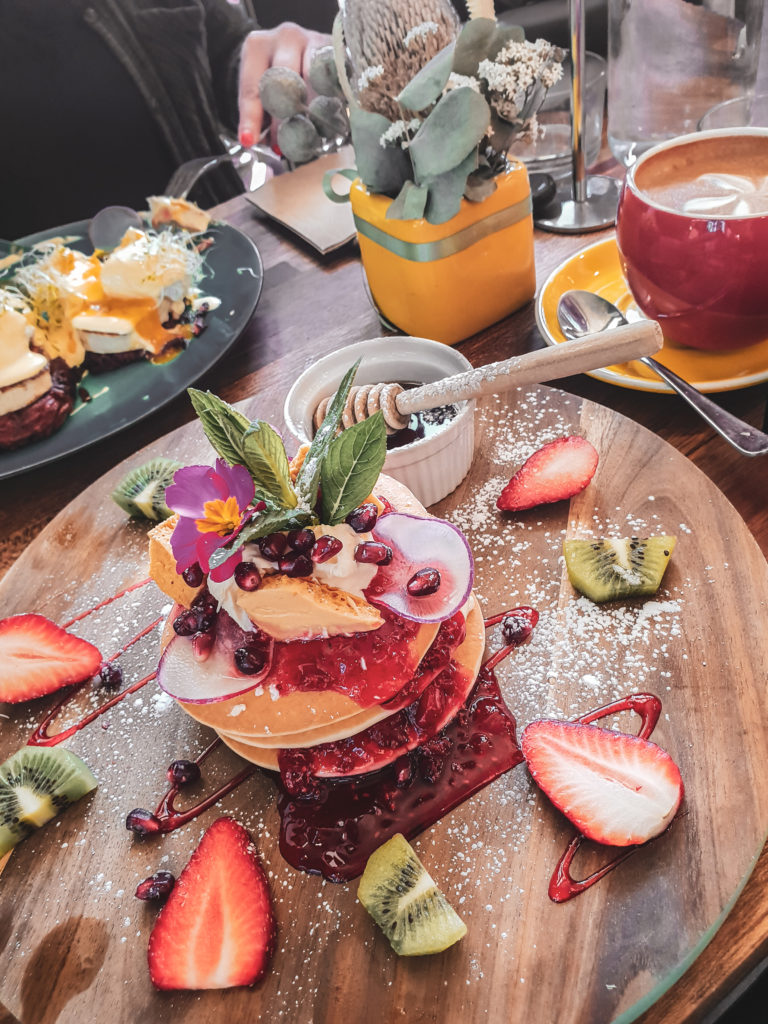 If you are into flowers then this florist cafe should do it for you! Beautiful arrangements of flowers in one corner and delicious food make up for dreamy Instagrammable pictures! You have to order from the counter by yourself and if you pay cash will receive 5% off.
Cuppa Flower now has 3 locations in Sydney but I have only been to the waterloo one and recommend the pancakes there. Just look at the picture above! If this is not mouth-watering I don't know what is!
Address: 1/15 Allen St, Waterloo NSW 2017
Hours: Open till 3 PM every day
Phone: (02) 8319 4116
4. Auvers Cafe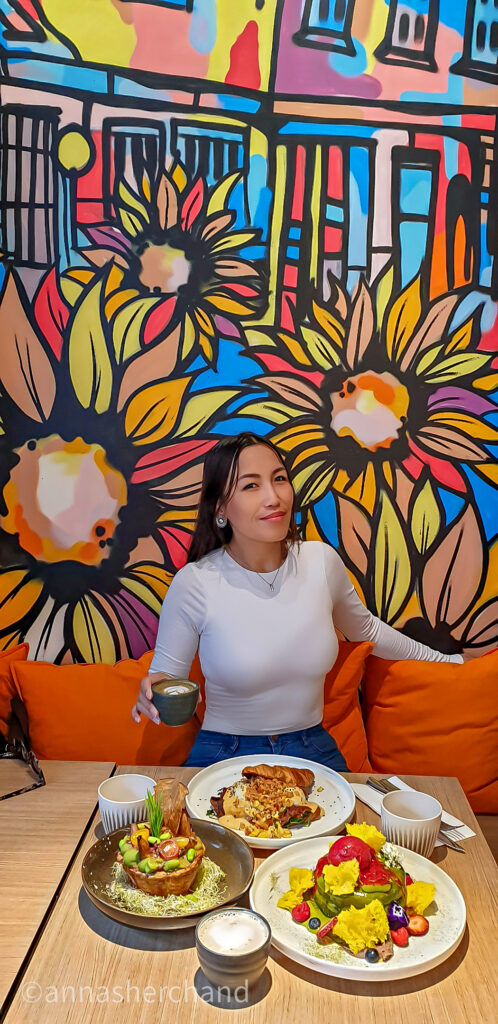 With their first cafe doing super well in Rhodes, Auvers cafe has opened its doors at the new location the darling square in Haymarket. Went there expecting a busy Sunday morning but glad to share the minimum capacity was till 30 people and the cafe is spacious. So, there was no crowded feeling at all.
Recommend trying out their signature pancake, egg Benedict and premium Japanese coffee. I don't like sweet coffee so this was perfect. And that pie looking dish is the unique asian inspired pie. A must try also and look at this flower mural, totally ig perfect!
Address: Shop 4/12 Nicolle Walk, Haymarket NSW 2000
Hours: Saturday and Sunday8am–4pm, 5–9 pm
Monday till Friday 8 am–3 pm, 5–9 pm (Friday till 10 pm)
Phone: (02) 9188 2392
5. Celsius coffee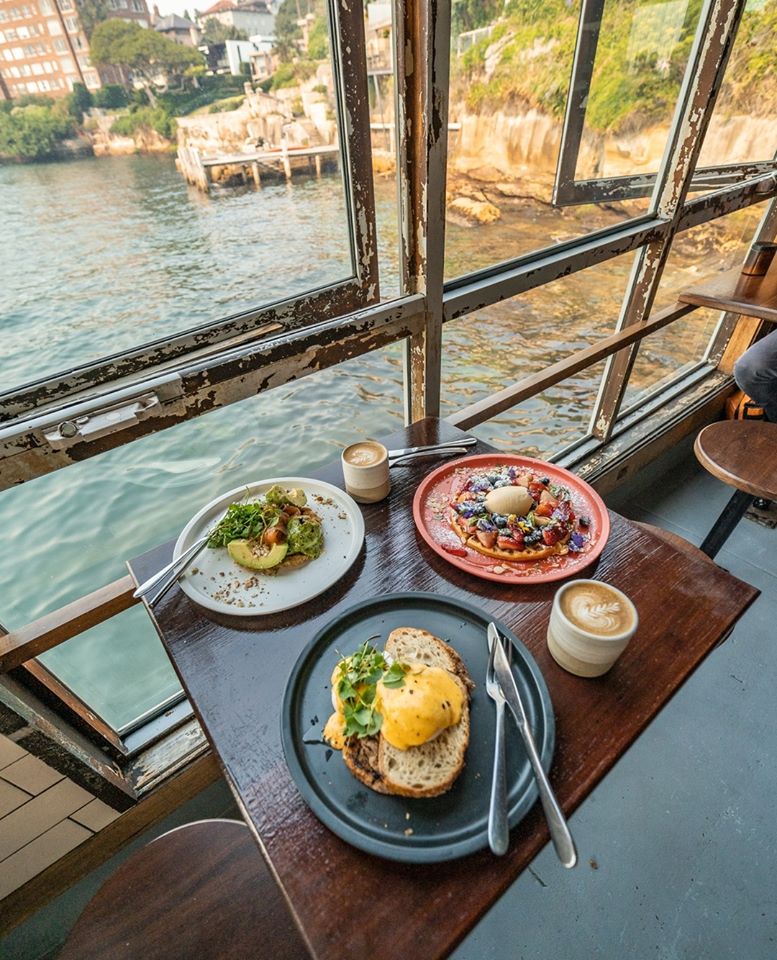 Celsius coffee is one of the best cafes north Sydney. It offers pretty Sydney harbor views as well as the hearty meals and great coffee. When I went there on an early Saturday morning, luckily was not very busy and had a seat straight away without waiting. So go early for that Insta shot and good times! Heads up, it is quite small tho' so could get crowded!
Address: Commuter Wharf, Holbrook Ave, Kirribilli NSW 2061
Hours: Open every day till 2:30 and Saturday and Sunday till 3 pm
Phone: (02) 9922 2245
6. The Pantry Manly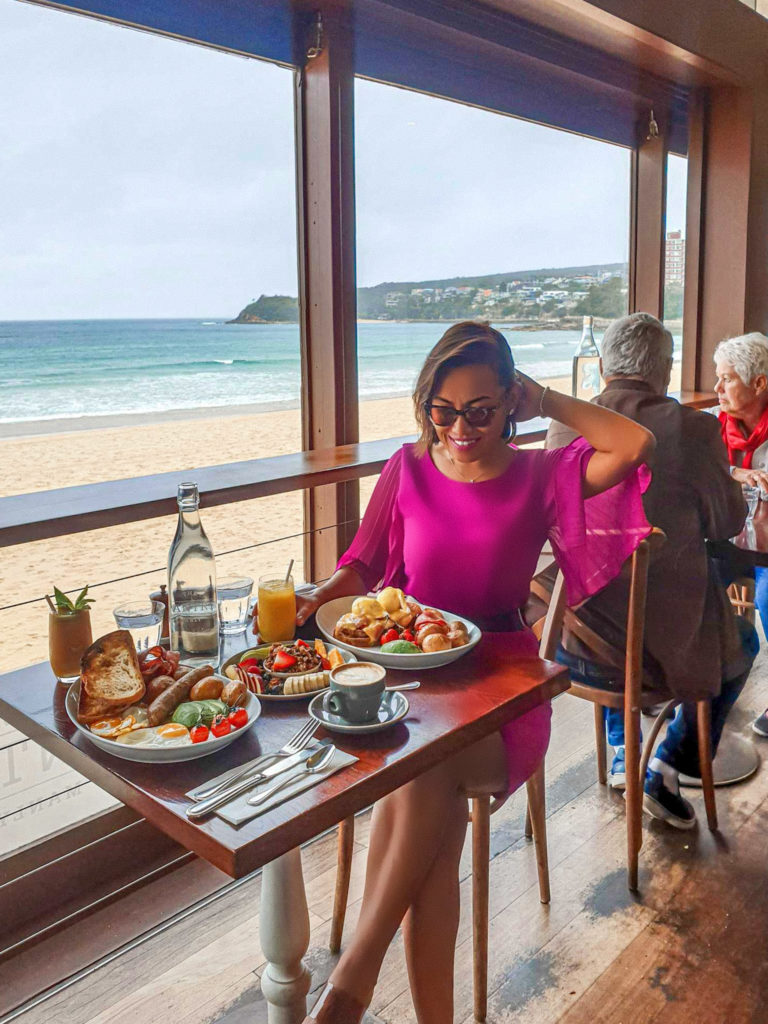 Manly is one of my favorite spots in Sydney. I think the Pantry Manly location is just perfect with the beach right at the front and that is what makes it one of the pretty cafes in Sydney. Their vibe is an upscale, breezy cafe/restaurant with beach views and rustic-chic decor, serving Modern Australian dishes.
For fun and delightful morning head to Manly, take that must-have Instagram shot right at the Pantry Manly with your wholesome breakfast, fresh juice and coffee. On saying that, I do want to try out their dinner one time soon!
Address: Ocean Promenade, N Steyne, Manly NSW 2095
Hours: Opens every day from 7:30 AM to 9 PM
Phone: (02) 9977 0566
7. The Grounds of Alexandria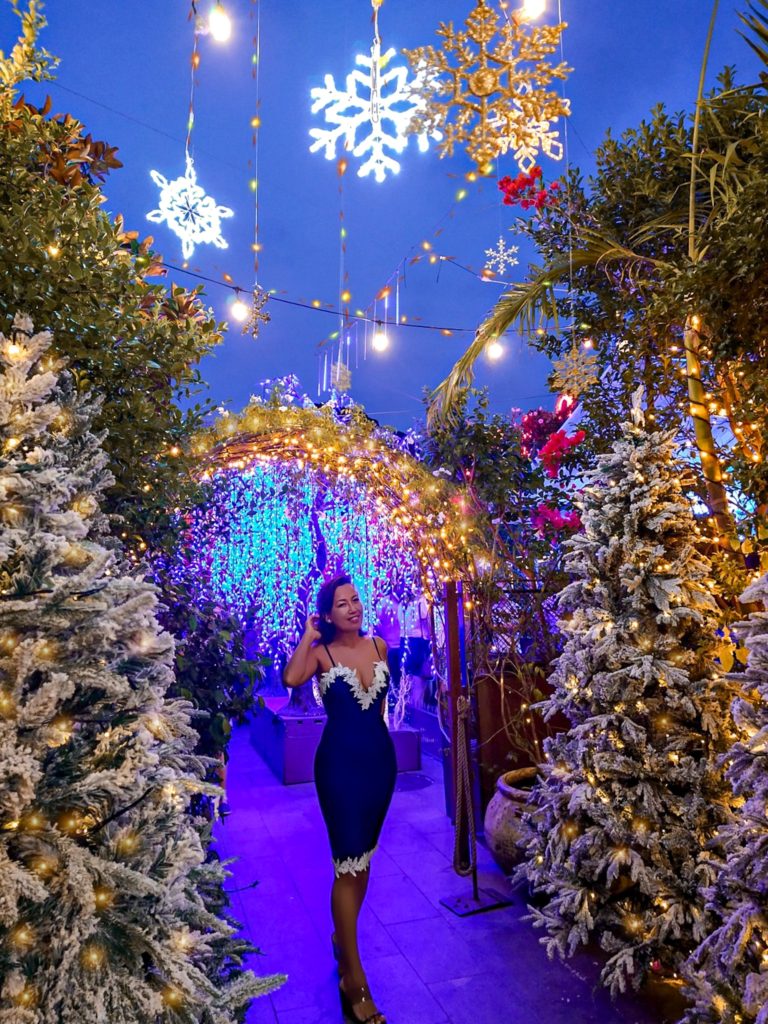 The Grounds of Alexandria is one of the most famous cafes Sydney. One of the reasons locals and visitors love to visit here is because the interiors are changed from month to month. So, every month you go you see something different! They are definitely Instagram friendly and they have a second branch in the city too.
The team at the grounds have really built such a lovely and thoughtful place. It is just suitable for everyone: Instagrammers, food bloggers, individuals seeking a place for inspiration or just good coffee, chit chat with friends, or even big groups. Recommend to try their homestyle food and speciality coffee. It does get busy, so if possible go during the weekdays or reserve a table online beforehand.
Address: 7a/2 Huntley St, Alexandria NSW 2015
Hours: Open every day till 2 PM
Phone: (02) 9699 2225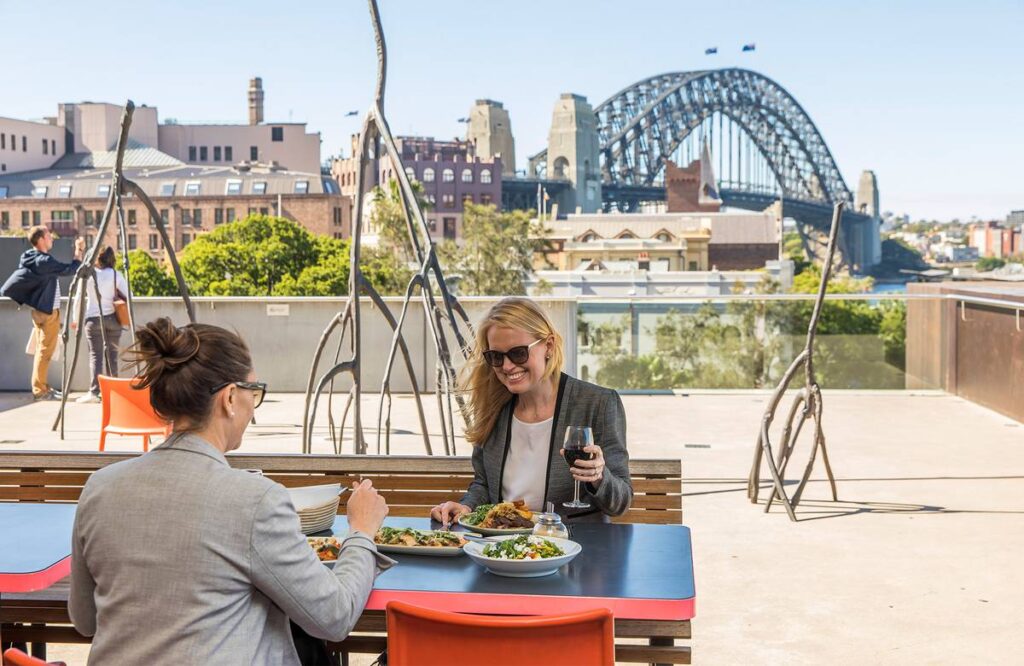 8. MCA Cafe
If you want to treat yourself and get that perfect Sydney Instagram picture, this is the place to go. A perfect place to enjoy the sweeping views of the harbour indoor or outdoor, the bridge and the Opera House, the MCA Cafe is a great spot for lunch or a cake and coffee post museum visit.
The menu has both savory and sweet options. There are a couple of ways to order, at the counter or via the electronic gizmo on the table – scan the code, place your order and pay via your phone, all at your table. In a covid world, this is a great option.
Address: 4/140 George St, The Rocks NSW 2000
Hours: every day 10 am – 4 pm, Monday closed
Phone: (02) 9250 8443
9. Cafe Sydney
Cafe Sydney is renowned for that harbour bridge view and a tiny bit of Opera House too, making it one of the best instagrammable cafes in Sydney. It is located at the top of Customs House in Circular Quay.
If you want to get the best photos of Sydney while brunching this could be it. The food is fresh and delicious, the wine list is fantastic and the bar manager was so informative and accommodating when asking for specific cocktails. Recommend to book your table in advance it is a favourite of locals as well as tourists and gets super busy!
Address: 5 Sydney Customs House, 31 Alfred St, Sydney NSW 2000
Hours: Every day 12 – 10 PM
Phone: (02) 9251 8683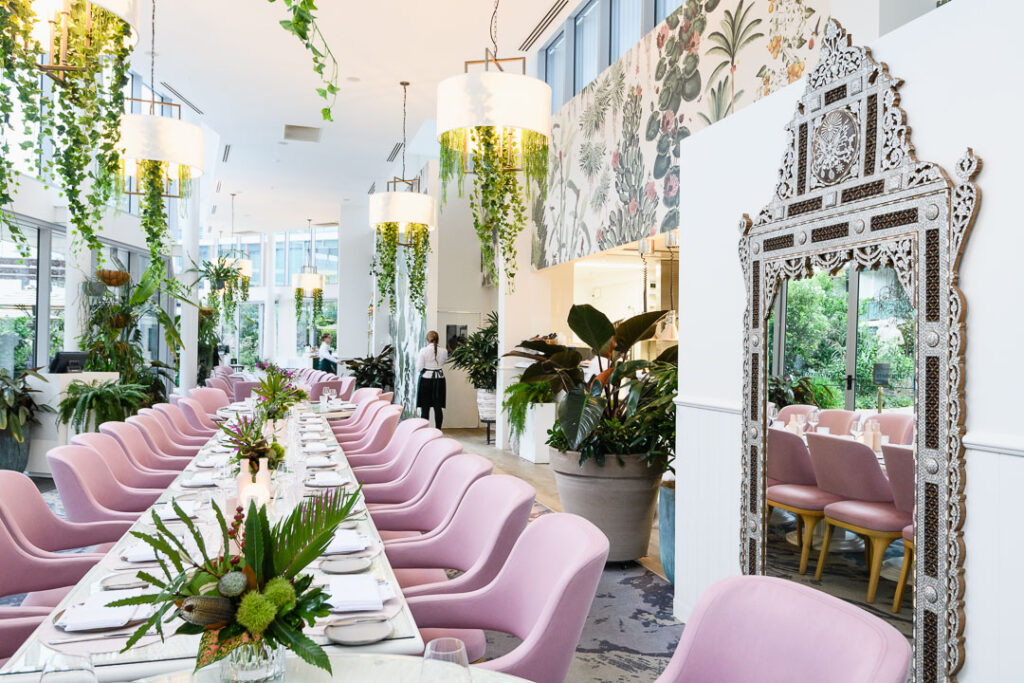 10. The Botanica Vaucluse
Bondi is a fun place to go for sun and beach shooting but also for breakfast and brunch! The Botanica Vaucluse doesn't classify itself as a cafe; it's a pretty relaxed restaurant and they offer perfect instagrammable organic, locally sourced seasonal produce.
Address: 2 Laguna Street Vaucluse Sydney, NSW, Australia 2030
Hours: 9 AM till 5 PM
Phone: (02) 9191 8989
I hope these Instagrammable Sydney cafes help you plan your feed (I meant both IG and your hunger;)
Photography gears:
Canon PowerShot G7 X Mark II Digital Camera
This has been my favorite Camera so far. I love how my pictures come out crisp and colorful. You can check out what I meant on my Instagram which is here.
Accessories For Canon GX7 Mark ||
Check it out here
This is the good old Go pro that I take with me everywhere. I recommend it because it is small, lightweight and waterproof. I have had made many memories with this trusted item and looking forward to more.
Accessories For Go Pro Hero 4
Check it out here
I have been using SanDisk since my first camera which was back in 2009. They build quality memory cards. I recommend getting at least two, just in case something happens to one of them.
Do you think it's a hassle of plugging your camera into your computer? This memory card reader will fit cards of all sizes and make an easy transfer to your computer. The reader supports all popular SD memory card formats, including SD™/SDHC™/SDXC™ memory cards, UHS-I SDHC/SDXC memory cards, and microSDHC™/microSDXC™ memory cards. It is also compatible with the latest UDMA 7-enabled CompactFlash cards.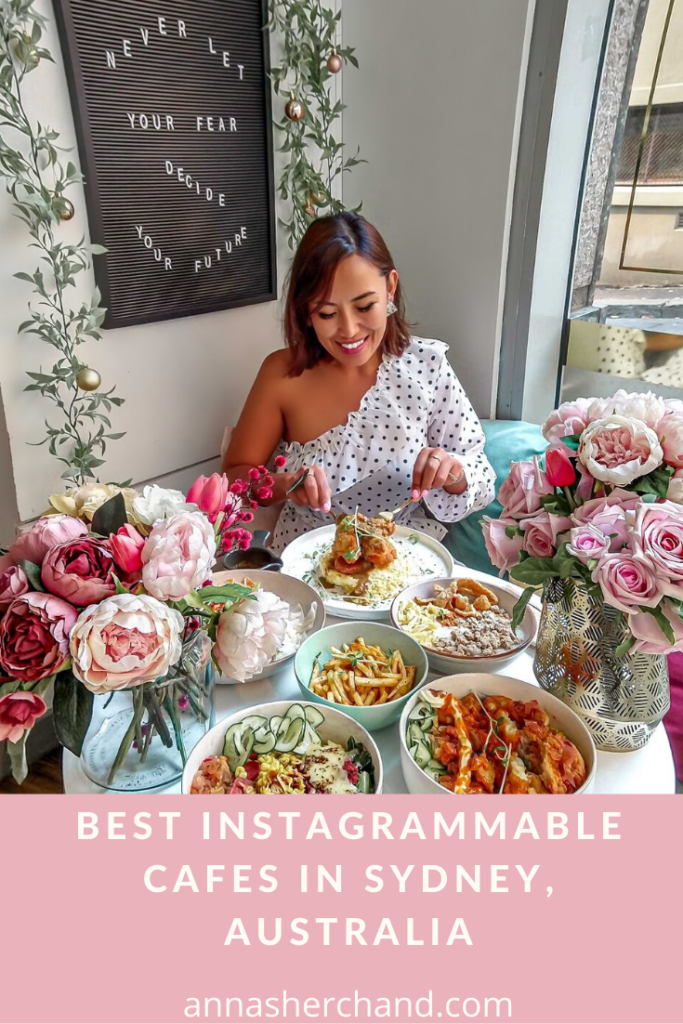 Let me know in comments:
10 most instagrammable cafes in Sydney