Sydney
. Today I am going to share cool cafes I go all the time in Sydney and hope you will enjoy them too. As you can imagine, there are thousands of cafes to choose from. So, this straight to the point guide will help you uncover cafes not to miss in Sydney. During my 3 years of travelling, I have been to some unfamous cafes and been surprised by the quality of coffee and also to the famous chain ones and disappointed. This guide comes from my personal experience of eating and drinking at many cafes in Sydney, Australia since last year. So, let's begin!
Dear readers, I am challenging myself to produce Daily quality blog posts. You can show your support by subscribing here.
Guide to cool cafes in Sydney, Australia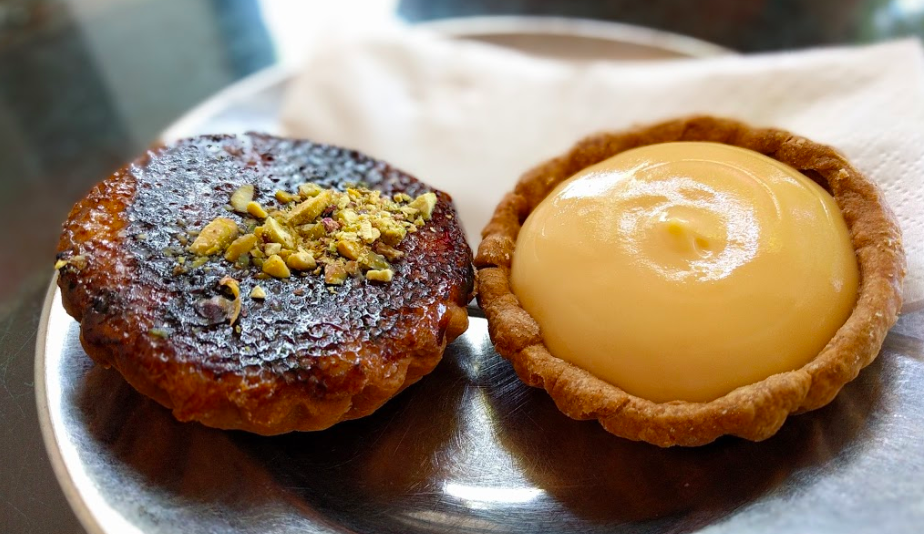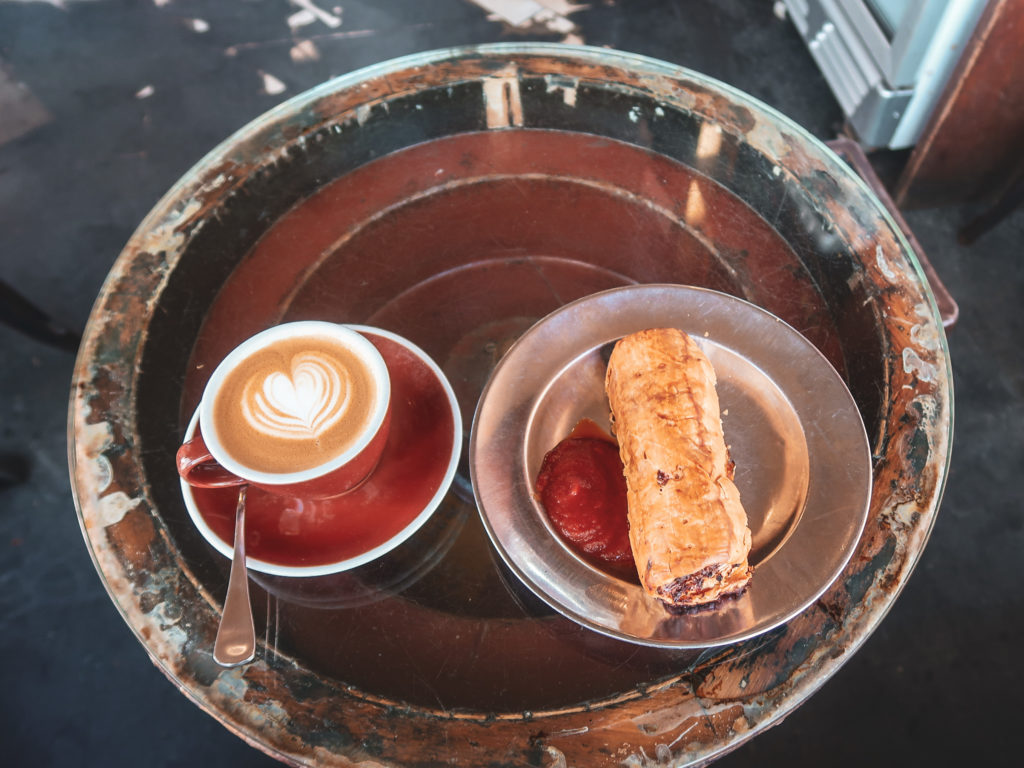 Bourke Street Bakery Cafe
Bourke Street Bakery has excellent breakfast options, the pork and fennel sausage roll is my favourite. I tried the bacon and egg roll and ginger creme brulee last week, and it was one of the best things on the planet! Good value for money, but it does get pretty crowded so get there early or on weekdays. It is simply the best bakery around with the vintage rustic vibe. Try their sandwiches and croissants too, they are absolutely incredible, and the coffee is the best too. They have few branches in Sydney, but my go to is the one in Surry Hills.
Hours:
| | |
| --- | --- |
| Saturday | 7am–5pm |
| Sunday | 7am–5pm |
| Monday | 7am–6pm |
| Tuesday | 7am–6pm |
| Wednesday | 7am–6pm |
| Thursday | 7am–6pm |
| Friday | 7am–6pm |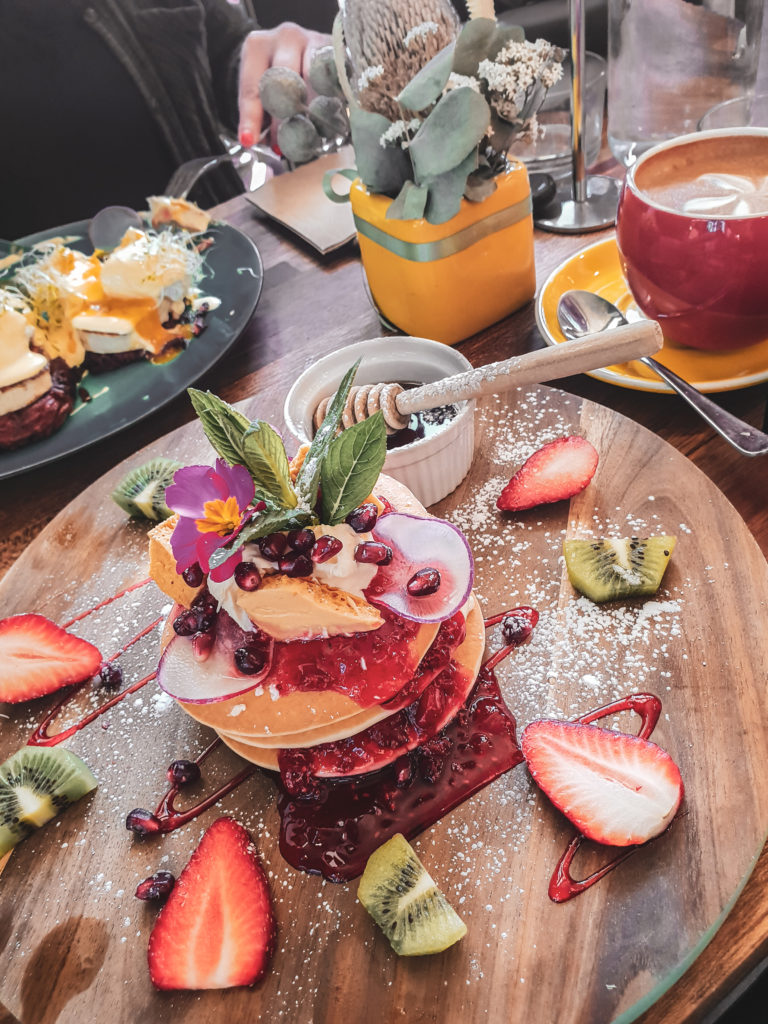 Cuppa Flower
I was initially hesitant after hearing about the long delays but we waited barely 15-20 mins for our meal. Cuppa Flower gets really crowded and busy. So, in the mornings – go early and enjoy the ambience and beautiful fresh food. If you are not a morning person, getting there around 1:30-2 is good timing as it gets a little quieter than the early morning hustle and bustle. They serve both breakfast and lunch and by far some of the best presentation I've ever seen. Love the colour and vibrancy! The atmosphere was cute and cozy with a lovely array of flowers at the back. Definitely, a must go cafe in Sydney. Also, try their Totoro cakes and red velvet lattes! My only comment is they should pay for a Spotify account so we don't have to listen to ads!
Hours:
| | |
| --- | --- |
| Saturday | 8am–3pm |
| Sunday | 8am–3pm |
| Monday | 7am–3pm |
| Tuesday | 7am–3pm |
| Wednesday | 7am–3pm |
| Thursday | 7am–3pm |
| Friday | 7am–3pm |

Clover Cafe
Clover cafe is a good place to have either breakfast or lunch which is tucked away from the hustle and bustle of the city. Child-friendly cafe with magazines and newspapers too. It has indoor and outdoor seating available and the menu is customisable. If it's too late for brunch, the sandwiches are a good option too. Great cafe with really friendly and attentive staff. The food is a price range above your average bacon sandwich cafe, but then the food is probably two steps above that! Great value for money, interesting dishes (try the Smoked Salmon with wasabi mayonnaise!) and can get pretty busy, so be prepared to grab a tea like I did (or coffee) and wait in the sunshine, or to share a table with some others, either way, do go and visit.
| | |
| --- | --- |
| Saturday | 7am–3pm |
| Sunday | 7am–3pm |
| Monday | 7am–3pm |
| Tuesday | 7am–3pm |
| Wednesday | 7am–3pm |
| Thursday | 7am–3pm |
| Friday | 7am–3pm |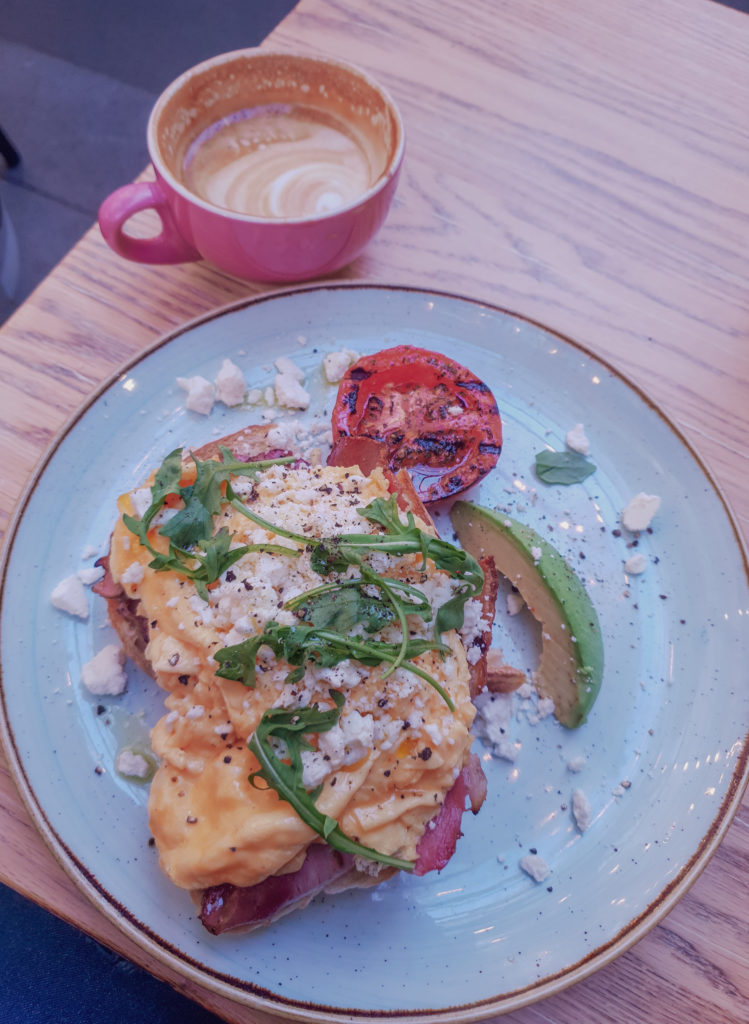 Gazzi
Gazzi is located in the pretty alley of world Square Sydney. Feels off the beaten track, dim lighting and good music. It offers indoor and outdoor seating, the best coffee and Bacon and egg roll in town. If you are a late riser, this place is perfect as they have an all-day breakfast menu. Friendly staff, quick service and good location. Overall solid food, nothing mind-blowing but also doesn't disappoint if you want some good food.
Hours:
| | |
| --- | --- |
| Saturday | 7:30am–3pm |
| Sunday | 7:30am–3pm |
| Monday | 7am–4pm |
| Tuesday | 7am–4pm |
| Wednesday | 7am–4pm |
| Thursday | 7am–4pm |
| Friday | 7am–10pm |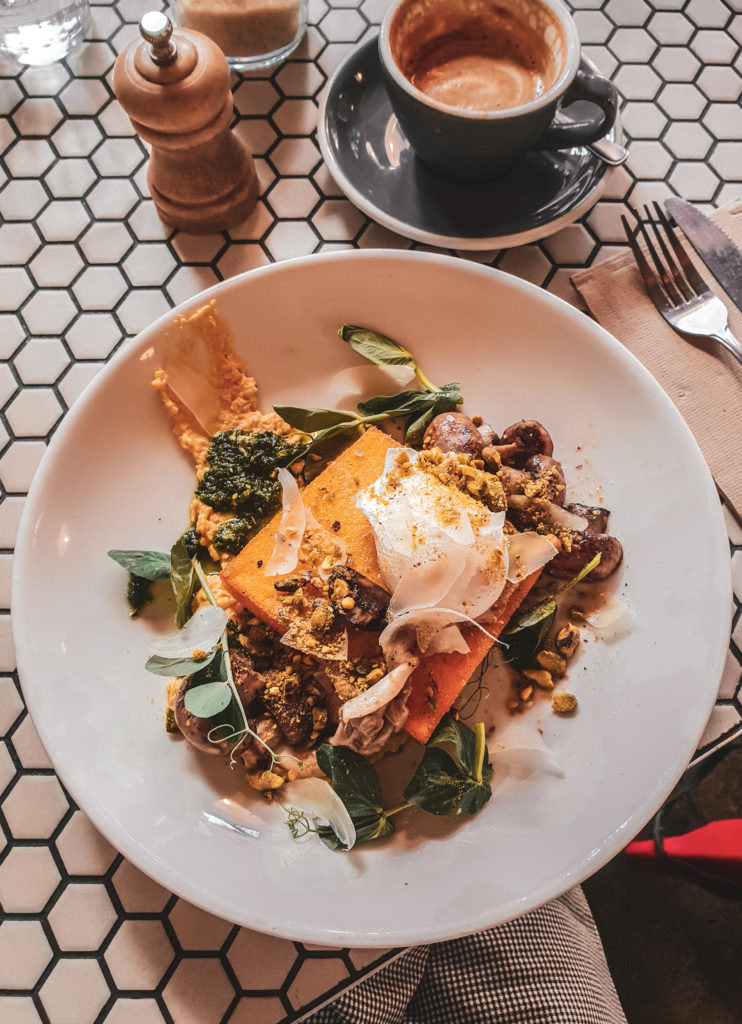 Brewtown
Brewtown is a really chic industrial looking cafe, with good ambience, roasted beans and tasty pastries. Famous for their cronuts, and food. My coffee was lukewarm but my food looked and tasted delicious! Attentive staff, fresh juices and good food and coffee will make you want to go back in no time! Do yourself a favour and check them out in Newtown.
Hours:
| | |
| --- | --- |
| Saturday | 8am–4pm |
| Sunday | 8am–4pm |
| Monday | 8am–4pm |
| Tuesday | 8am–4pm |
| Wednesday | 8am–4pm |
| Thursday | 8am–4pm |
| Friday | 8am–4pm |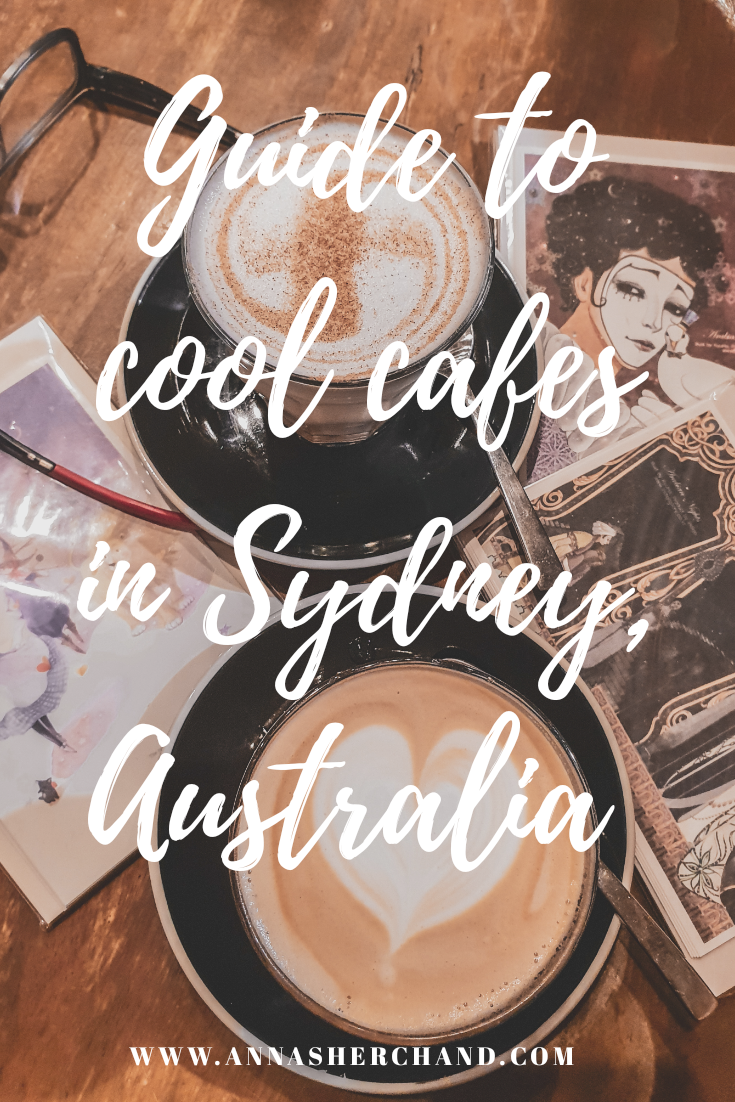 The Grounds of Alexandria
Going to the grounds is like entering an imaginary fantasy world with a strong hipster vibe. There is so much to see, food and beverages are delicious. The old historic brick mill now a courtyard filled with cafes, little food trucks and lots of greenery. There are also roosters, goats that you can feed! It gets too busy, so if possible go during the weekdays or try to do a reservation online beforehand.
Hours:
| | |
| --- | --- |
| Saturday | 7:30am–10pm |
| Sunday | 7:30am–9pm |
| Monday | 7am–9pm |
| Tuesday | 7am–9pm |
| Wednesday | 7am–9pm |
| Thursday | 7am–9pm |
| Friday | 7am–10pm |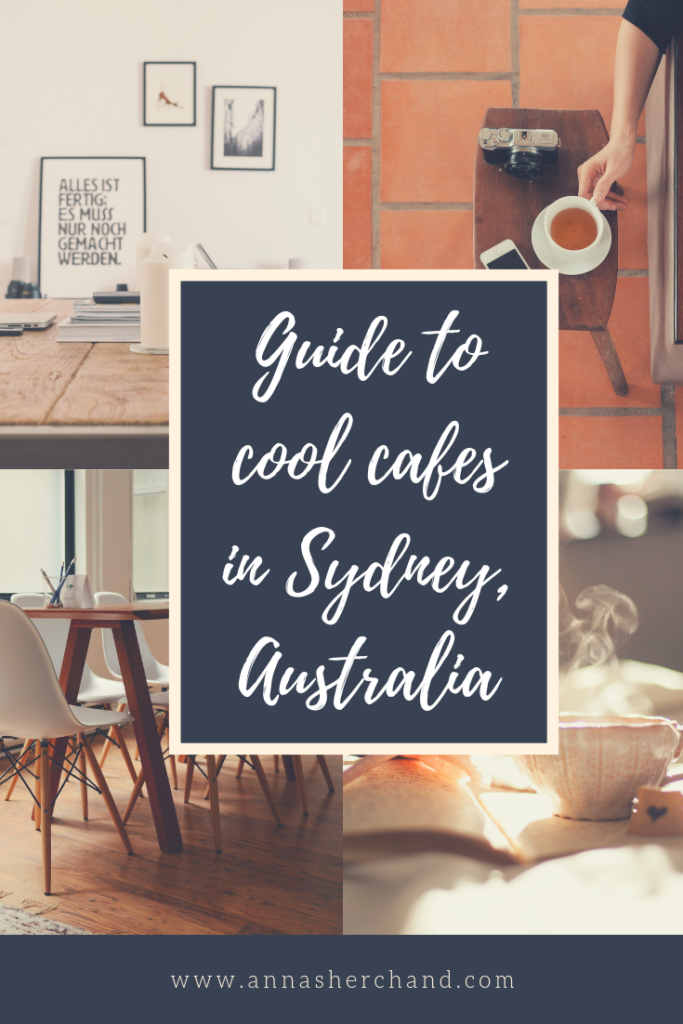 What I used to take these photos:
This has been my favourite Camera so far. I love how my pictures come out crisp and colourful. It also has a screen which is useful when vblogging. You can check out what I meant on my Instagram which is
here
.
Accessories For Canon GX7 Mark ||
Check it out
here
This is the good old Go pro that I take with me everywhere. I recommend it because it is small, lightweight and waterproof. I have had made many memories with this trusted item and looking forward to more.
Accessories For Go Pro Hero 4
Check it out
here
I have been using SanDisk since my first camera which was back in 2009. They build quality memory cards. I recommend getting at least two, just in case something happens to one of them.
Do you think it's a hassle of plugging your camera into your computer? This memory card reader will fit cards of all sizes and make an easy transfer to your computer. The reader supports all popular SD memory card formats, including SD™/SDHC™/SDXC™ memory cards, UHS-I SDHC/SDXC memory cards, and microSDHC™/microSDXC™ memory cards. It is also compatible with the latest UDMA 7-enabled CompactFlash cards. Save this to Pinterest.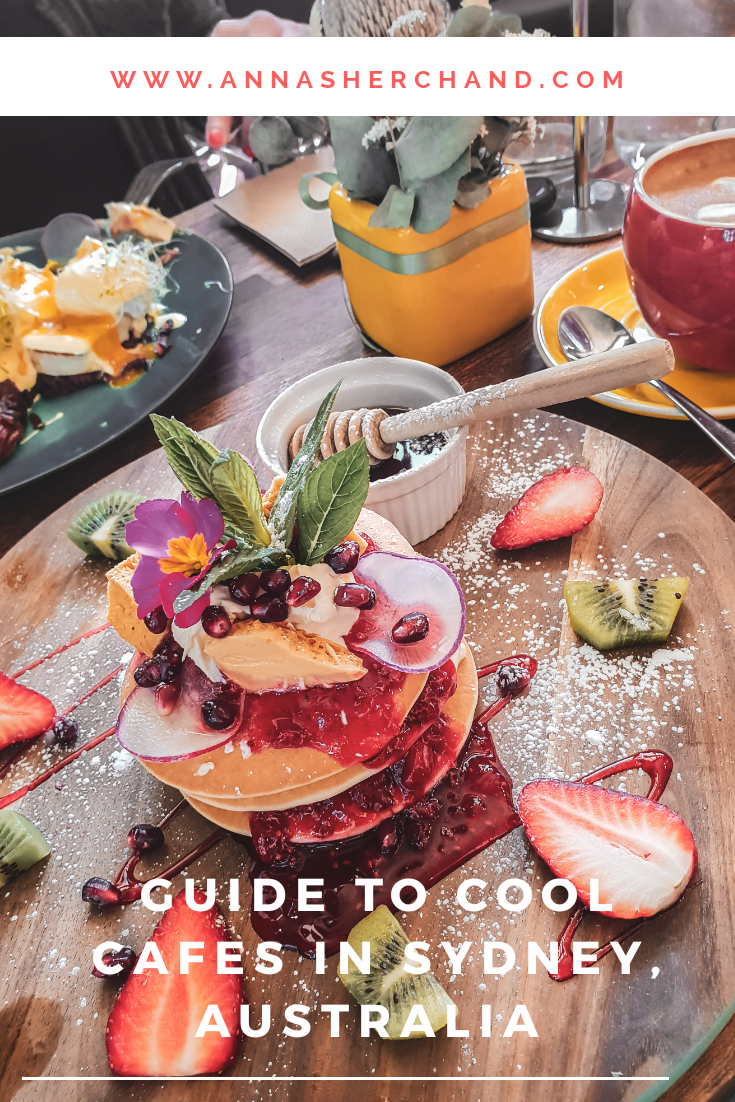 Let me know in comments if you –
would like to or have been to one of the cafes above?
I am challenging myself to produce a quality Daily blog posts for you all. Show your support by subscribing here.
If you need to book your accommodations, I have got $25 discount with Airbnb for all my subscribers, get it here. Alternatively, you can check prices and book it through trusted Agoda

, or

Booking
If you don't have your flights yet, check out ways to book the cheapest fares here

, or

here,

but if planning and booking your trip is a hassle, let me help!

Contact me now.
If you want to check out the hidden beaches and bay of Sydney instead, read it here.
Or how about the best walks in Sydney? read it here.
If you like this article, follow my Adventures on Instagram, Facebook, YouTube, Twitter and Pinterest, but most importantly sign up to my E-mail list to keep up with updates and travel posts!

Guide to cool cafes in Sydney, Australia

On my last blog post, I shared top sights to see in