Looking for Melbourne travel guide for first timers? You are in the right place!

This straight to the point guide will cover everything you need to know before you go to Melbourne. Such as visa, transportation, what to see, where to go and more.
In case you missed yesterday's post, it was the ultimate Sydney travel guide– everything you need to know before you go, based on the things I personally recommend. If you are dreaming of going to Sydney, Australia, you would love this guide!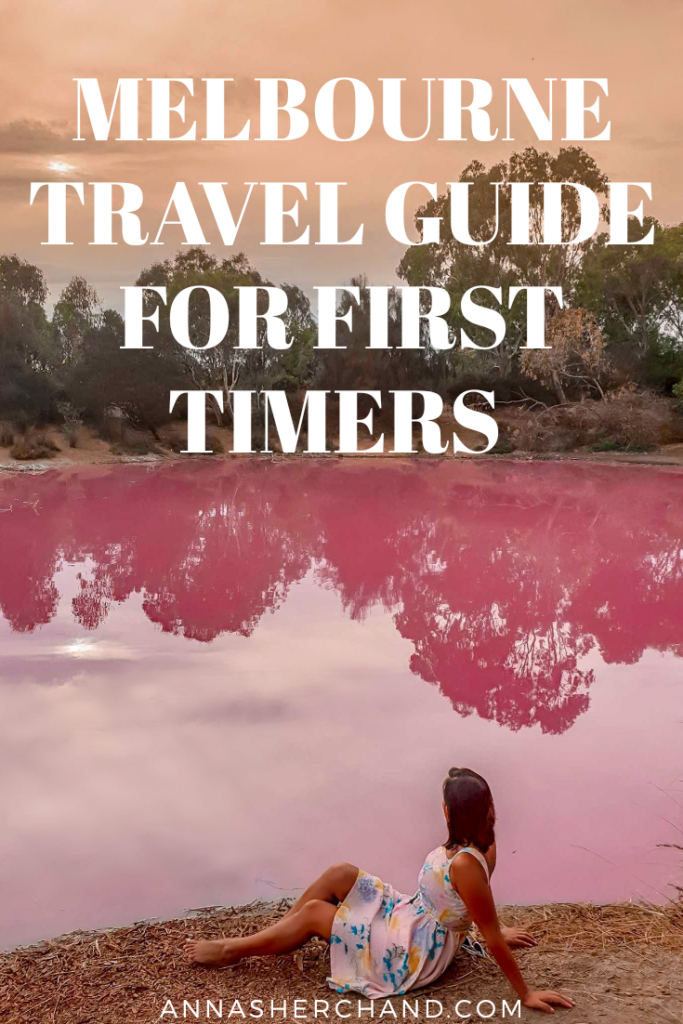 Now without further ado, let's begin!
Melbourne travel guide for first-timers
Do I need a visa for Melbourne?
There are many options to choose from when it comes to Visa. Australia wants the world to come and enjoy our great weather and beautiful sights!
It could be just a holiday visa, working holiday, students, partner, joining a family, starting a business, investing, and more types of visas are available. You can use this official Australian Immigration website to find out which visas fit you best and how to apply. This is a brand new government site that they are testing at the moment (Sep 2018) and you can provide feedback as well.
If you wish to use the old and trusted website, go here.
As most of my readers are from the USA – Most U.S. passport holders traveling to Australia for tourism or business purposes for less than 90 days can obtain an Electronic Travel Authority (ETA). Apply on the Australian government official website here.
Remember while on the tourist visa, working isn't legal in Australia unless you have a working holiday visa.
Note:
The visa application fee is nonrefundable, so make sure that your information is entered correctly the first time and that your photo meets the specifications.
Where to book a cheap flight?
I swear by using these two websites Skyscanner and Momodo.
Skyscanner lets you search "everywhere" to see where it is cheaper to fly to and from! It also lets you search full month if you are flexible with dates. Momodo lets you filter by airline alliance, which is also helpful when trying to earn frequent flyer miles in a particular loyalty program. It also displays an overview of information about your route and the factors that affect the price.
Note:
Remember to use an incognito window for searching or clear your browser's cache after searching to avoid price increases! But if you are using Skyscanner mobile app there is no need for incognito mode.
If you are after a proper travel resource. Read my best travel tips right here.
After years of full-time traveling, I've spent hours trying to figure out how to travel cheaper and better. This is a collection of the best travel resources when it comes to flights, accommodation, gear, travel insurance, and more. I have personally used all of those items listed and recommend to you.
How to get around in Melbourne?
Install the Uber App
First thing first, download the Uber app for going around in Melbourne. Better than waiting for taxis and trains, get the reliable and fast door to door Uber service. For my readers, here is the $10 off your first ride on the Uber app. To accept, use code 'k7zapn' to sign up. Enjoy! Details: https://www.uber.com/invite/k7zapn
Alternatively, you can catch the train, bus or tram from various stops.
UPDATE: I have now moved to Melbourne and offer deeper insights into living here. Read moving from sydney to melbourne article.
Handy Info
Currency = Australian Dollars
Language = English
Hello = Good Day, G'day!
Bye = See you later!
Capital City = Canberra
Main cities and 6 states = (Sydney -New South Wales, Melbourne -Victoria, Adelaide -South Australia, Perth -Western Australia, Brisbane -Queensland, Hobart -Tasmania) and 2 territories (Canberra -Australian Capital Territory and Alice Springs -Northern Territory)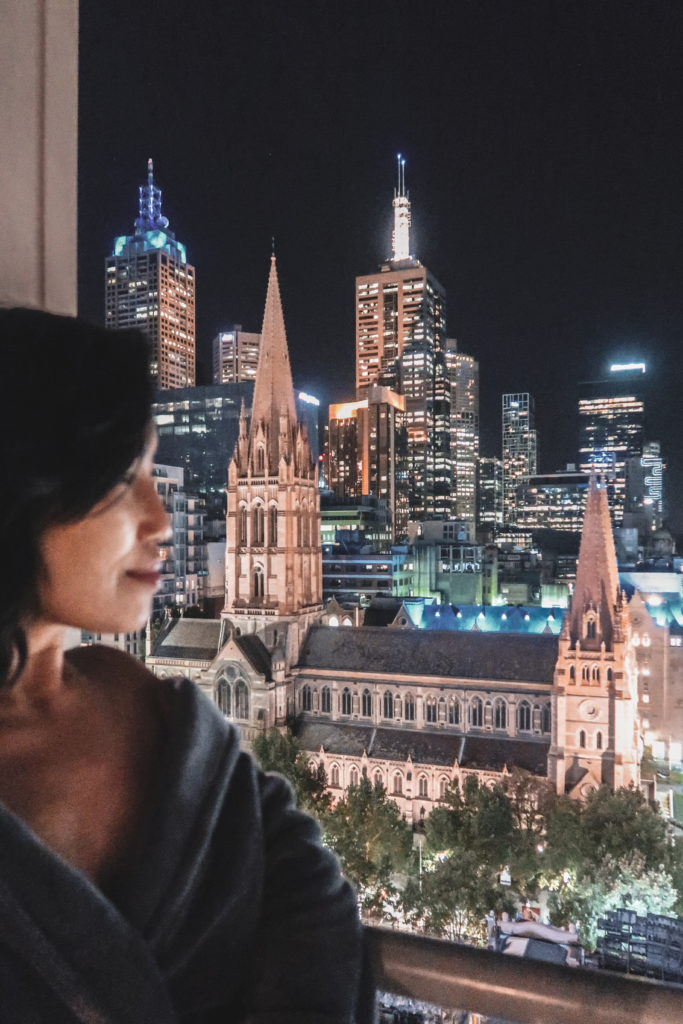 Is WIFI any good? What about the local sim?
Compared to international standards, WIFI is a little slow here in Australia but it does the job. Most cafes would give you a password once you order your coffee. For free WIFI head to the nearest library.
In regards to the local sim, if you have an unlocked phone that is compatible with Australian GSM technology, then all you will need is a SIM card and a prepaid plan. Having said that, there are other options available too. For example Package deals, data deals, capped inclusions, and contract options. I suggest comparing either one of the following 4 major cell phone carriers in Australia and buy what suits you best.
1 Telstra – Australia's leading provider of mobile phones, mobile devices, home phones and broadband internet, 2. Optus – second in the area covered behind Telstra; about 30 personal plans + 8 business plans; 3. Vodaphone – the smaller of the 3 major providers and covers mostly metropolitan and larger regional areas); about 38 plans; and 4. Virgin Mobile – uses the Optus network; about 27 plans.
What cell phone/plan is good?
Well, that depends on what you are after. If you are like me a social media fanatic then perhaps best to get a data plan but if you are into talking and texting a lot then getting a call and msg plan would suit. There can be many considerations like how much data you might need, what network coverage is available and whether you should enter into a contract or go prepaid. But if you are here for a short amount of time, I wouldn't worry too much, and just get a prepaid plan that you can cancel anytime.
However, if you are planning to travel or live in Australia for over 3 months, then spend some time researching beforehand as many options are available. Weigh up prepaid vs entering a contract.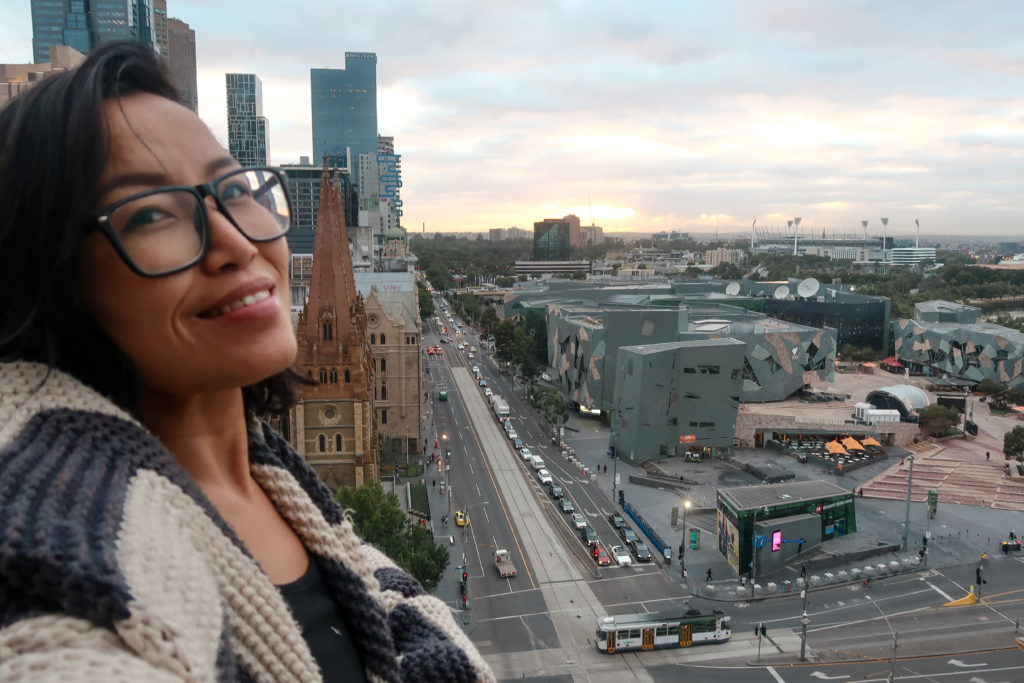 Now that we got important things out of the way, let me share about Melbourne activities. If you are a first-timer, these places are a must!
1. People watch at the Federation Square
Federation Sq is my no 1 point of interest for many reasons. I also suggest starting your Melbourne Trip at Federation Square. Why do you ask?
It's simple! The reason no 1. No matter where you stay in Melbourne, once you get to Federation Square, you are right in the heart of the city and then all you have to do is choose which attractions you want to see first! It also has the biggest Tourist Information Centre. They'll provide you with answers to your questions, connect you with loads of things that are free and also fun. They'll guide you and make your trip effortless.
2. They'll explain the public transport (and how to use it for free) and sell you a MyKi card which you'll need one to use the trams outside the CBD. 3. Federation Square is your starting point for almost every journey in the CBD and the ultimate reference point.
4. There is always something happening at Federation Sq, especially during festivals and events. and 5. It is a perfect place to people watch because Federation Sq is one of those places that is good both by day and night.
2. Admire architecture at the Flinders Street Station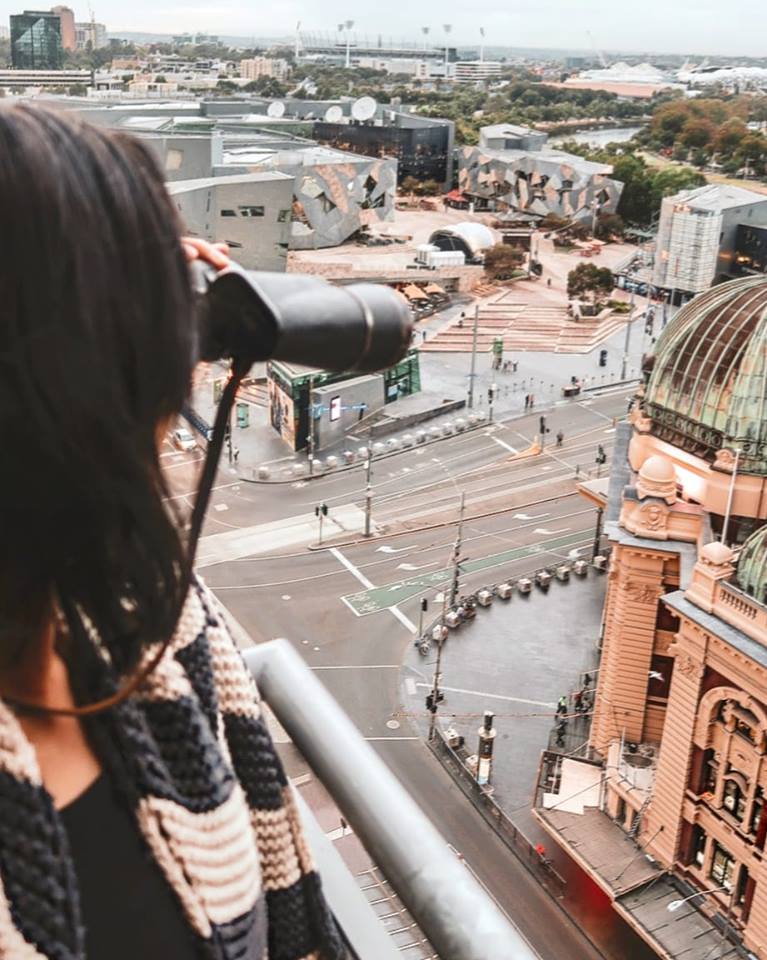 Flinders Street Station is a beautiful and largest station I have ever seen. The history is that India was supposed to have these architecture plans for the station but things got mixed up and Melbourne got India plans instead! So, that is why the building looks a bit like an Indian design.
Flinders Street Station is an iconic landmark in Melbourne that everyone loves to admire. It is not only a great place to take a good photo but also a place where locals and visitors commute every day. You can access all Melbourne metropolitan areas (not regional) from this station and the ticket price is $8.20 per day, unlimited rides with trains, trams, buses. Or if you ride more than 5 days straight per week, you can get the pass, which is cheaper.
3. Take the City Circle Tram

The trams are the best way to get around, what's more, they are free in the central area of Melbourne city. The system is easy to understand, the trams take you to the most happening places. They also help to convey the message that the city welcomes tourists. The tram itself retains an old, vintage-style look that adds to the charm of the experience and the authenticity of the ride.
It runs at intervals of around every 12 minutes between the hours of 10 am and 6 pm Sunday – Wednesday with extended hours available of 10 am – 9 pm from Thursday – Saturday. The audio commentary is also provided along the way for tourists that helps to point out key buildings and history while traveling from one destination to the next. The City Circle Tram is a great, efficient way to get around the city, at the best possible price-free!
4. Watch the sunset from Eureka Skydeck 88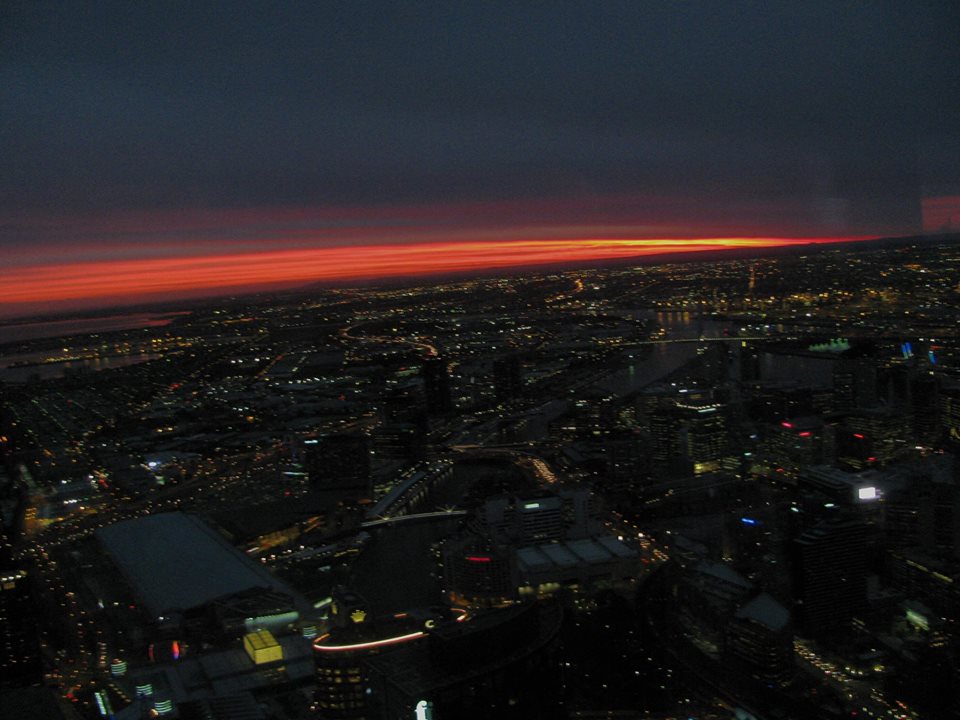 The first time I saw Eureka Skydeck, I was in awe-struck! There is a glass-floor part (called The Edge and it is jutting out a little bit from the building) If you know me, you know I love heights, especially views from the top! So, I had to go and happy to report towering over the city's skyline, the flashy Eureka Skydeck provides unobstructed 360-degree views of Melbourne.
As expected, you can see great views "near & far" in all directions. Such as a pretty close view of the CBD skyline, the Yarra River and a fairly-distant view of Port Phillip Bay to the south, Flinders Street Station, St. Paul's Cathedral, Federation Square and more. With the viewing platform on the 88th floor, it is the highest observation deck in the Southern Hemisphere. There is both an indoor and outdoor area to see the sights.
And the 'Edge, ' a small all-glass cube that gets the heart racing as it suspends you high above the ground. (not included in the entrance to the deck) I recommend going in the afternoon so you can catch both the day, sunsets and the night view.
5. Check out the street art at Hosier Lane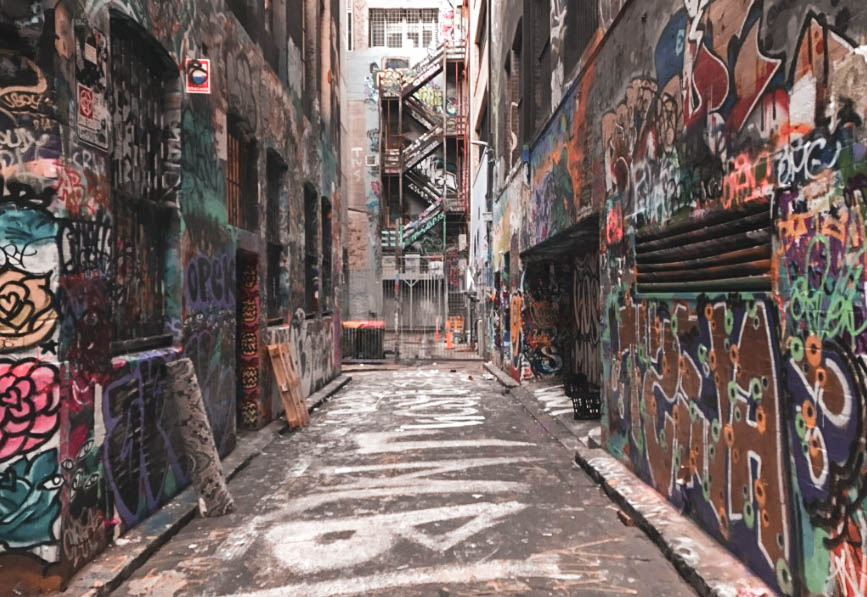 Hoise lane is edgy and popular, and the artwork is pretty amazing. The mix of styles, color, and messages that each piece showed was absolutely incredible and free!! The laneway was not busy when I went and is wide enough to not feel claustrophobic.
It's probably better going in the morning or at midday so that you're better able to see everything, I think when the street gets a bit dark some of the work is unfortunately easy to miss. The artwork there changes continually, and hopefully, you'd get to see some artists live at their work. Hosier lane does not only have great street art but it is also close to lots of great bars and restaurants. Worth a look!
6. Visit Shrine of Remembrance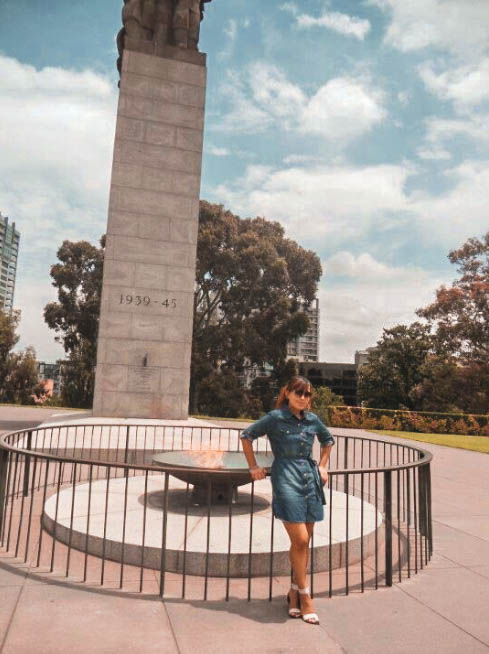 It is a great place to visit with lots of history regarding the various wars up to the present day! Way to remember the fallen men and women of all wars as it offers a great look into the past. I stumbled upon this place while strolling through the park.
It's near to The Royal Botanical Garden. You could see the Shrine of remembrance first then go straight to the garden. It is a lovely building and a great history lesson underneath the building, it's like a mini-war memorial. Free entrance too! Don't forget to enjoy the view from the rooftop and underground little museum
7. Relax in the Royal Botanic Gardens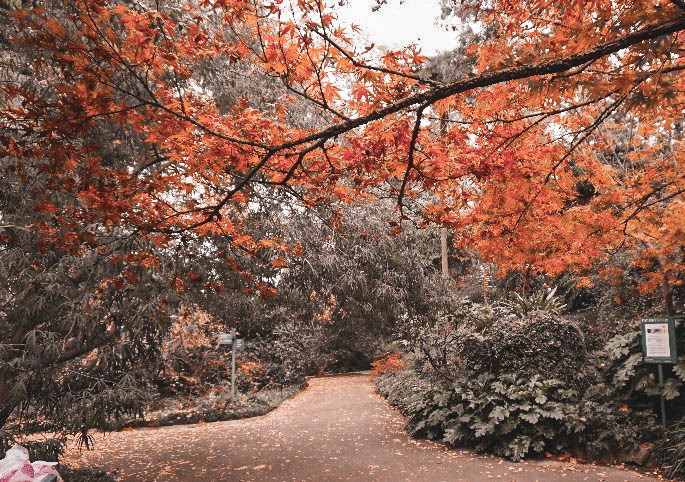 Beautifully maintained, the Royal Botanic gardens offer plenty of shaded areas you can simply relax and soak in the peaceful atmosphere while gazing upon the lovely and natural surrounds. The best part is it is free and in the heart of the Melbourne CBD. Besides the gorgeous flowers, trees, if you are in the right month of the year you can also experience outdoor cinema in the Melbourne Royal Botanical Gardens, check out their website for more info.
8. Wander in the Queen Victoria Market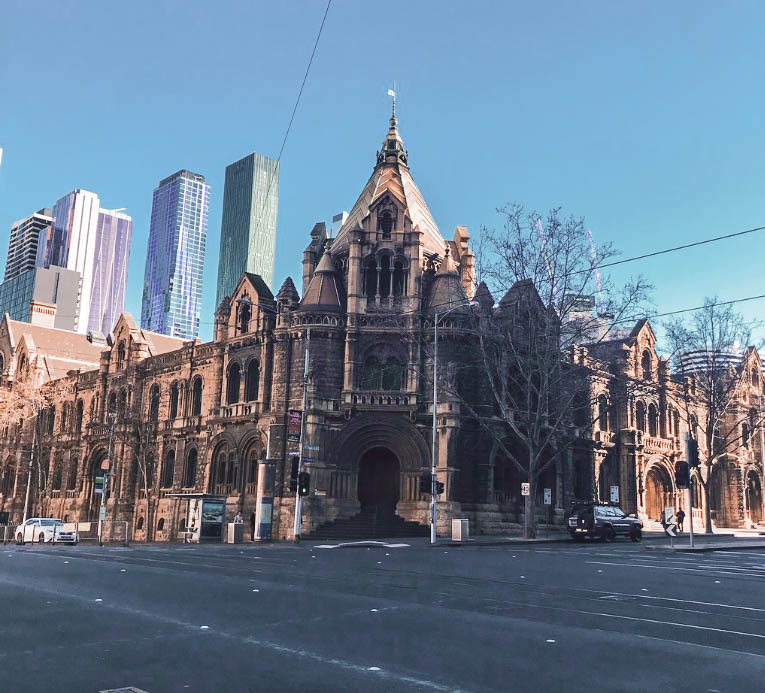 I went there on a Wednesday night upon my arrival in Melbourne. There was a big food market offering different cuisines with drink options (including popular mulled wines to stave off winter chills!), Market stalls as well as entertainment, and all mostly undercover.
I was surprised by the variety on offer! The food I chose was great and I ended up eating way too much. If you don't mind a long queue, I would suggest having a try. There was a Latin music band playing and everyone was very happy, eating, shopping for fresh produce and dancing there.
9. Enjoy the Melbourne cafe culture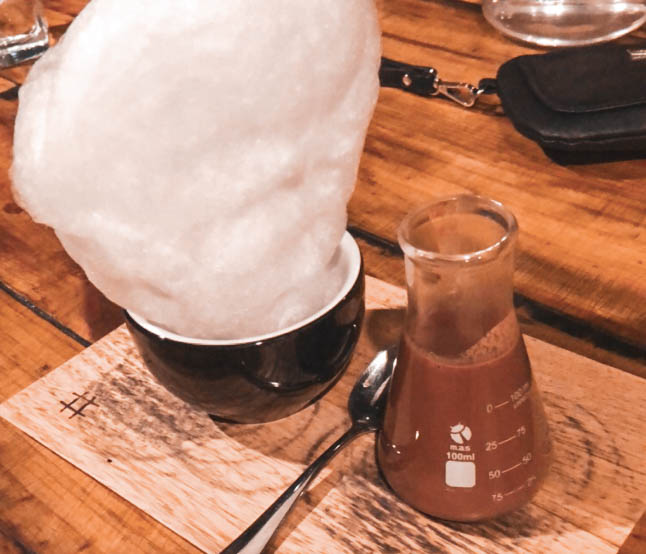 Melbourne is the funkiest city in Australia that is pretty laid back and is famous for its cafe culture. So, make sure to pop into one. I recommend Hash Specialty Coffee & Roasters. Their coffee and food just made my stay in Melbourne perfect!
10. Go to Sovereign Hill, Ballarat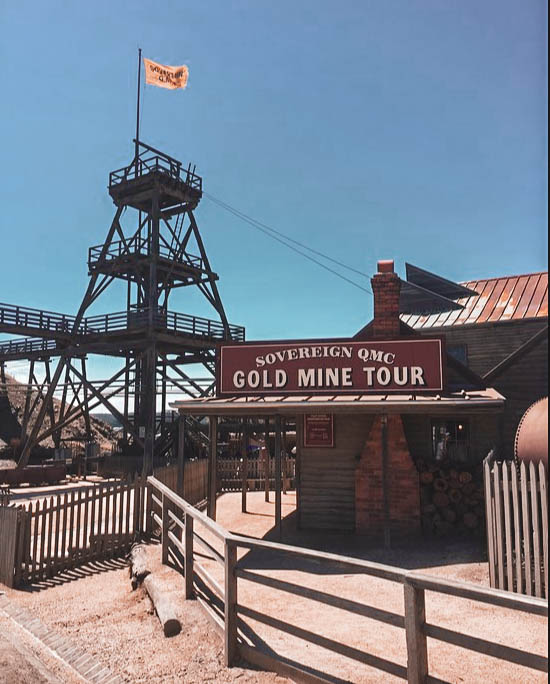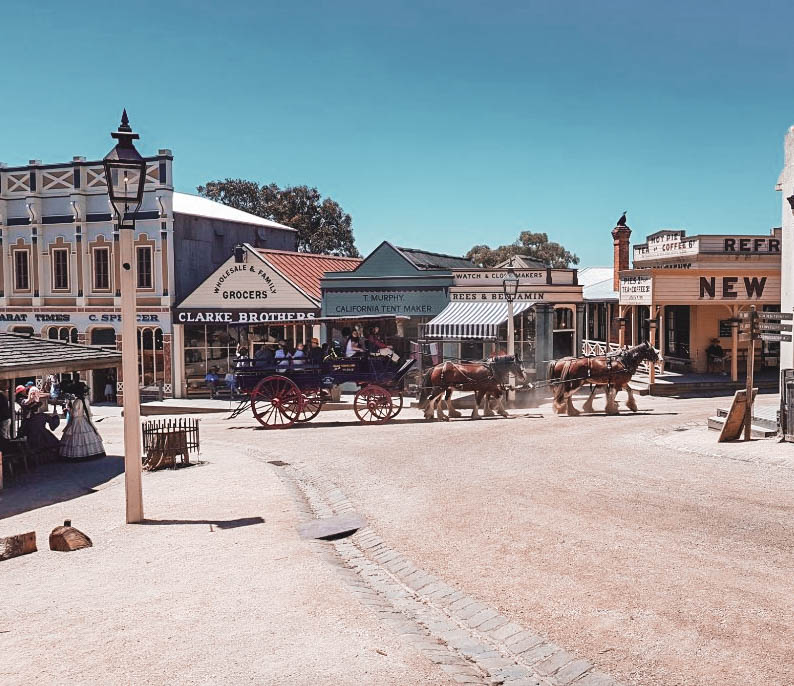 One of the must-do day trips is Ballarat. Get on to Southern Cross Train station and in 2 hours train ride you will arrive in Sovereign Hill, Ballarat. It is an open-air museum, situated in an early gold diggings area. It gives you a glimpse at how it may have looked like in the old gold mining days. From the setup of buildings, shops, period costumes, blacksmiths to mining itself.
There are many things you can see and experience here. I highly recommend the gold panning, getting dressed with the 80s theme along with interesting merchandise stores and hearty food offerings. Entertainment and fun are at every crossroad! Just make sure you have comfortable shoes on as you may want to see it all in 1 day.
If not, keep your entry pass and come back the next day. There are motels around if you wish to stay overnight and if driving, there are lots of parking available also.
11. Watch the sunsets at St Kilda Beach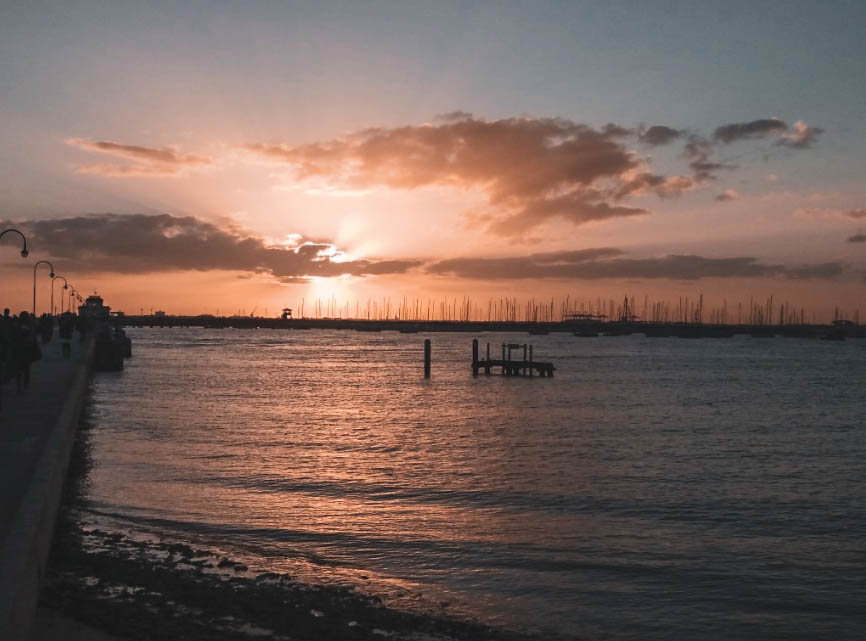 St Kilda Beach is on Port Philip Bay, a short tram ride from the City of Melbourne. It is a small coastal town with many bars and restaurants and the perfect spot for the sunsets!
At the beach is a pathway that you can walk for quite a distance, perfect for a stroll. It gets quite windy there in the winter, so carrying windproof jackets always helps. From St Kilda Beach it is a short walk to amusement parks, nature parks and also Acland Street.
If you have more time on your hands, I also highly recommended the following places. Such as the Great Ocean Road. Then go to the Melbourne Museum at 11 Nicholson St and look at some amazing stuff there. Visit the State Library of Victoria (328 Swanston St) for some peace and quiet, free wifi and books. Go on a wine tour, See the Cook's Cottage (oldest Australian house!) and Gardens, Visit NGV Australia (180 St Kilda Rd), enjoy the Fitzroy Gardens and a day trip to Phillip Island.
I hope this Melbourne travel guide for first-timers helps you plan your trip.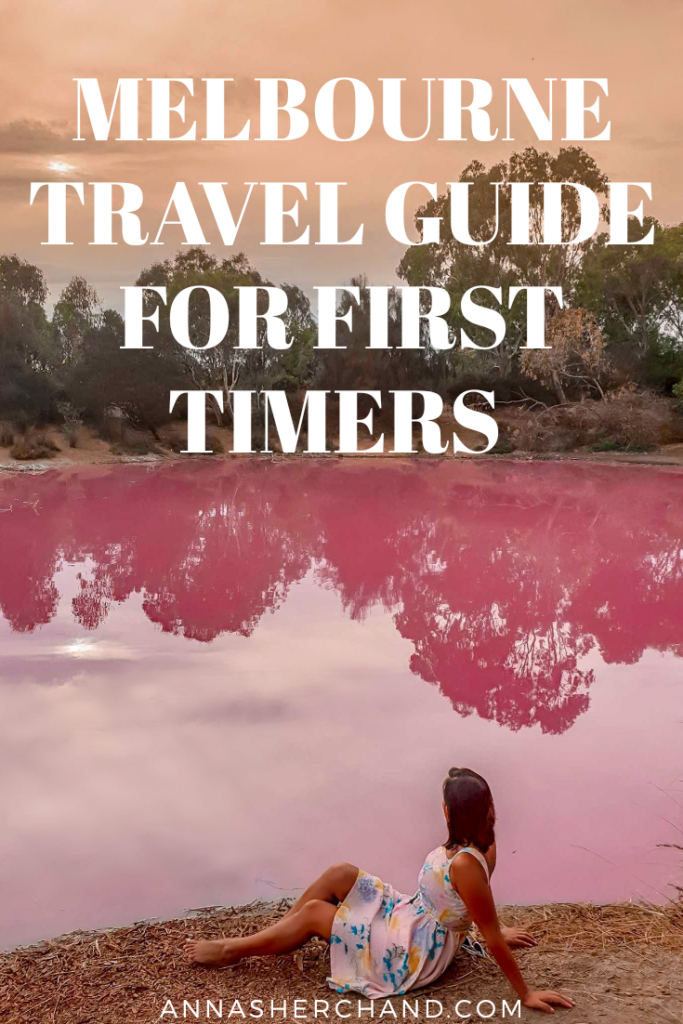 Let me know in comments if you –
Melbourne travel guide for first timers