Today I am going to share the best things to do in Adelaide South Australia. This travel guide will help you exploring Adelaide as it covers things not to miss in and around this beautiful city.
If you are not sure where is Adelaide, it is located in South Australia, on the north of the Fleurieu Peninsula, at 59 meters above sea level. Whether you are a solo female traveler like myself or with family or a group, it is a safe city to travel to.
These Adelaide city highlights are the things you can do on your own but I have also included some day tours and multi-day road trips out to Barossa Valley, 2-day Kangaroo Island, and other places. Adelaide Tourism is increasing every year as it is gaining a name as the best cheese and wine city in Australia. So, wine tasting and gourmet food are some of the best activities in Adelaide.
Before I start sharing how to explore Adelaide the best way, here are the three most important things to consider for making your Adelaide travels that much easier.
1. Install the Uber App
First thing first, download the Uber app for going around in Adelaide. Better than waiting for taxis and trains, get the reliable and fast door-to-door Uber service. For my readers, I'm giving you $10 off your first ride on the Uber app. To accept, use code 'k7zapn' to sign up. Enjoy! Details: https://www.uber.com/invite/k7zapn
2. Accommodation
Check hotel prices and book it through trusted Agoda, or Booking.com
3. Cheap Flights to Adelaide
No matter what you do, always find the cheapest flights through the most trusted sites such as Skyscanner or Momodo.
I have detailed travel resources right here. Save money, learn what and where.
In case you missed it, check out the ultimate Sydney travel guide– everything you need to know before you go, based on the things I personally recommend. If you are dreaming of going to Sydney, Australia, you would love this guide!
Now, let's begin!
Not in any order here is the list of what to do in Adelaide
Exploring Adelaide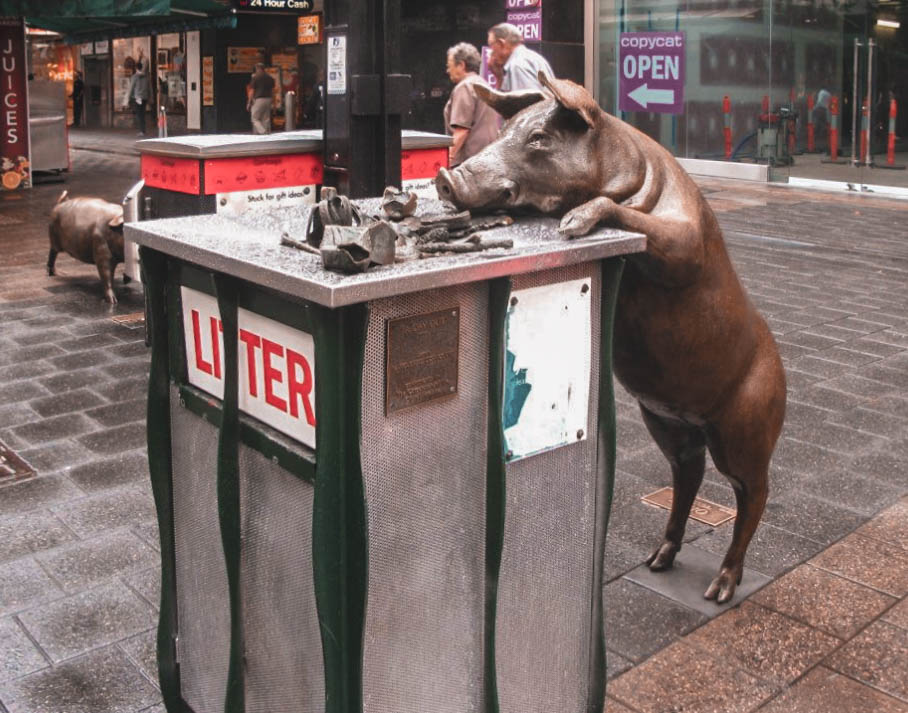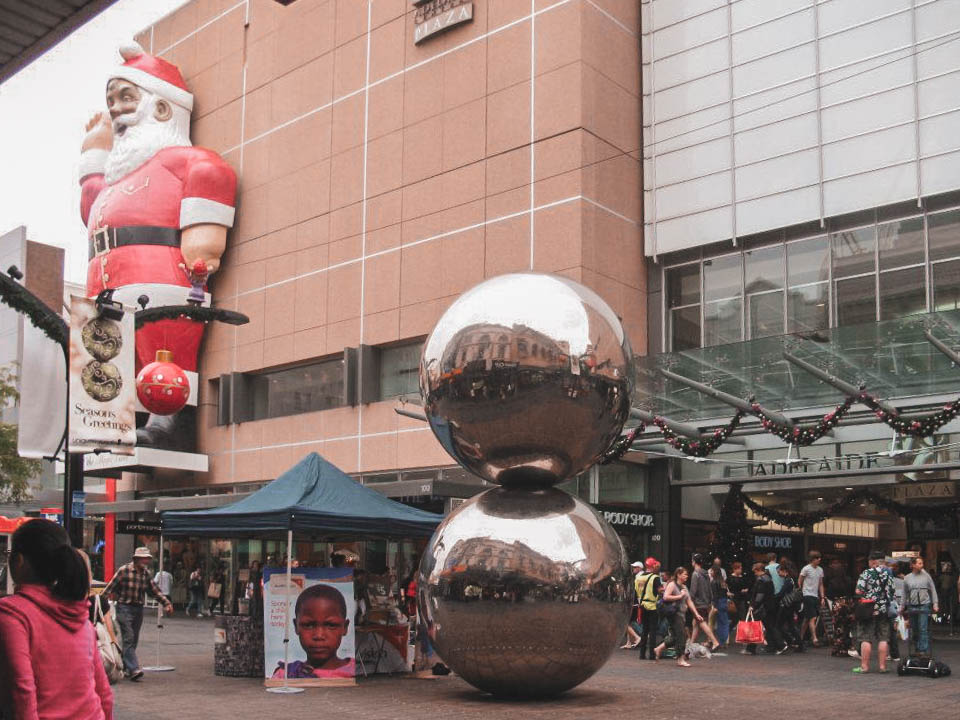 Stroll around the Rundle Mall
No matter where you stay in Adelaide, once you get to the Rundle Mall, you are right in the heart of the city, and then all you have to do is pick a destination and go or stroll around for a bit! The mall has around 1000 shops where you can shop & eat!
The best thing to see there apart from shopping are the several items of modern sculpture in the mall such as "Rundle Mall balls" two large stainless steel spheres, a water fountain, and a group of life-size bronze pigs. They also have names! Oliver, Elliott, Truffles, and August! Rundall Mall is a must-see place to visit, especially to pat all 4 pigs. Even though Rundle Mall is a bit touristic, it is a great starting point for exploring Adelaide and it also falls under things to do in Adelaide for free.
Well-kept, tidy, and very clean, open-air performers- buskers and card tricks add much enjoyment to the mall vibe. Also, the streets around the mall are large and no cars can come through. So, you can enjoy one of the many restaurants that let people eat outside.
In case strolling isn't your thing, perhaps you may consider exploring Adelaide on a river cruise.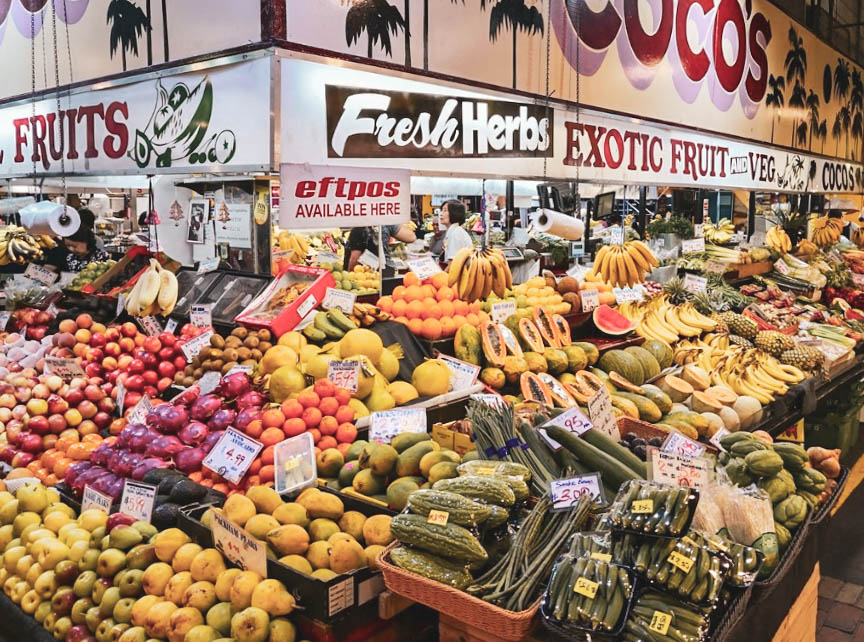 Explore Adelaide Central Market
Discover Adelaide Central Market for some fresh produce and quality food. There are many places to get a hot meal including a place in the food court that allows you to fill up a plate with a choice of Asian dishes – buffet style.
The markets themselves have 3 or 4 butchers/ small goods stores – Standom, and Barossa fine foods to name a few. About half a dozen greengrocers, a number of cheese shops, organic specialty shops, and bakers. The list goes on. There was also live music playing and a live cooking demonstration with free samples. I found Friday nights/ Saturday mornings have a real market atmosphere. It's a pleasure and a delight to stroll around the markets and then take a small walk to Chinatown for a nice meal.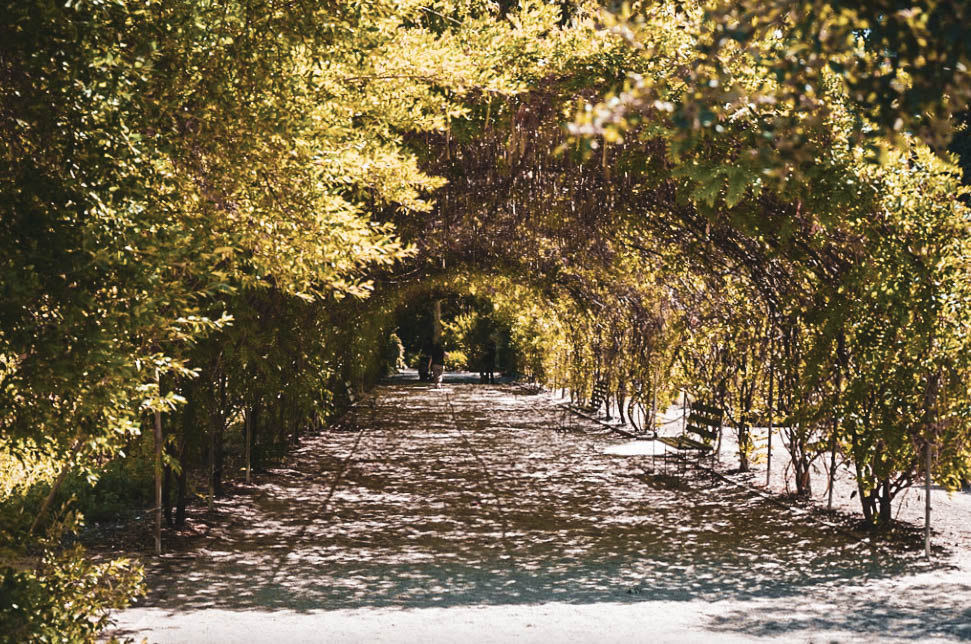 Visit Adelaide Botanical Garden
Adelaide Botanical Garden is tucked away on the wonderful North Terrace walking distance from CBD. Shady, free, uncluttered, peaceful, and very restful. The perfect way to unwind and declutter the mind. You can also take a free tour which is informative and pleasant. They have taken great care to label seemingly all the plants which adds to the educational vibe if you want to find out their names.
While exploring Adelaide, take the time to visit the garden as it's a lovely way to enjoy a couple of hours of peace in the inner city. It is a must-visit with its signature arbor of Moreton Bay Fig Trees. If you are a keen walker, then Adelaide botanical garden is the best place for you!
Best places to see autumn leaves in Adelaide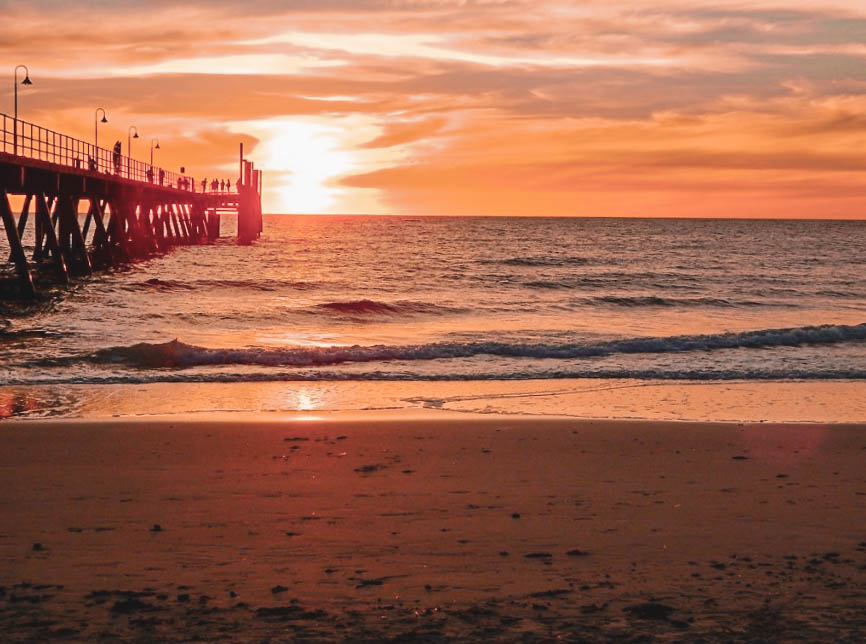 Take the Glenelg Tram
Adelaide Beaches offers some of the best sunset views as it faces the west coast of Australia! Glenelg beach is one of them. It is a very pleasant area where you can go for a good walk, take a dip, work on your tan or visit the small museum. The visitor center below the museum has a map of the area which I recommend you pick up. You can pay for your ticket on board the tram using coins or credit cards. The tram stop is at the Rundle Mall and the returns trip pp are under $10AUD. It drops you right near Glenelg pier, Adelaide tourist information center, and eateries. A few stops also have ticket machines that take notes.
The tram is very comfy and whisks you down to Glenelg quickly, enjoying suburban views on the way. Did I say, it is a perfect spot to watch sunsets!
Join Adelaide Walking Tour
Adelaide is a walker's paradise as it is surrounded by around 1,000 hectares of public parklands. The best thing about it? Walking is one of the free and fun things to do in Adelaide, although you have to pay if you decide to go on the tour. There are many tours to choose from online, starting at $30 – $350.
I recommend Adelaide like a local – customized tour, under $90 and you be exploring Adelaide with a local who is passionate about his/her city and eager to share all the tips and tricks that will help you make the most of your trip. With a local guide, it would be easy to find out about the best places to eat and buy groceries, the easiest ways to get around, and the hidden gems you might have missed.
Bush Walking in BelAir National Park
Bel Air National Park has a place for everyone. Hiking, camping, nurseries, a picnic, ride your bike, sit around, photography, or horse riding. It is also the best place to spot a Kangaroo, Koala, or Emu. The park is clean and well maintained with plenty of food and restroom facilities throughout.
If you love nature and bushwalking then bushwalking through Belair National Park is an experience not to miss. You'll see beautiful scenery and enjoy the flora and fauna. There is a good variety of walks in terms of distance and degree of difficulty.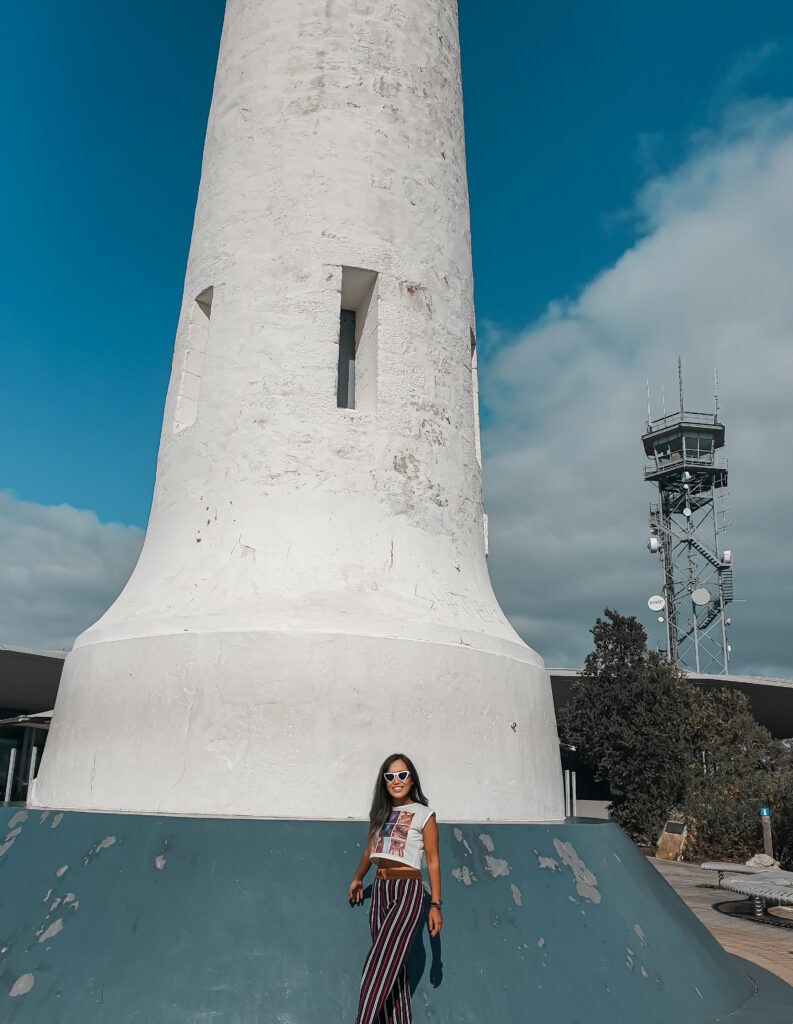 Mount Lofty
There's a fantastic view of Adelaide city, surrounding suburbs, and St Vincent Gulf from the lookout at Mt Lofty. It is a 20-min drive from the Adelaide city center and also a perfect spot to watch the sunsets. On a clear day, you can see as far as Kangaroo Island!
If you are more of a hiking person, it would take about 1.5 – 3 hours to return from Waterfall Gully to Mt Lofty summit. Enjoy a hot or cold beverage from a cafe in the visitor center while taking in all the beautiful views. Also, keep an eye out for wild koalas on the treetops around the parking area.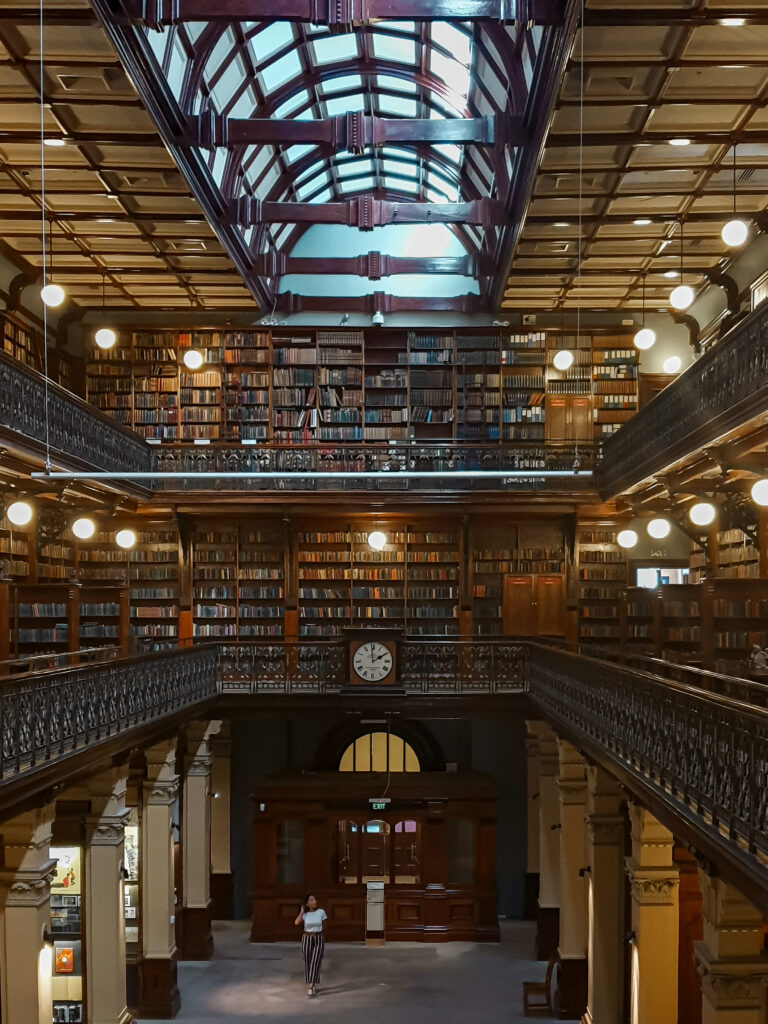 State Library of South Australia
As much as I love city life and the outdoors, I have a special love for the quiet place especially if they are filled with beautiful books like this library. State Library in Adelaide is close to King William Street and is unique in design as it is half modern and half centuries-old building in one. This is one of the lesser-known sights to see when visiting Adelaide Australia. If you are tired of the hustle and bustle of the city or just want a quiet space to read a book, or do some work, the state library won't disappoint you.
I also recommend exploring Adelaide Hills, Port Adelaide, perhaps taking Adelaide oval tour, Cleland wildlife park, swimming at the Henley Beach, ( check out the beachside suburbs of Largs Bay, Somerton, Brighton, Seacliff,) visit Adelaide zoo, explore Mclaren Vale, Hahndorf, take a river cruise on the Murray River or walking along the River Torrens.
Another best thing to do is to keep an eye on Adelaide's upcoming events on Facebook or Google. When I was there, I checked what's on in Adelaide on Facebook events and found out a Nepalese New year event in the light square! It was a lot of fun to eat some momos and chowmein after a long time!
Exploring Adelaide
Day tour and multi-day road trips
Below are my recommendations for trips outside of Adelaide. All of them can be done as a day tour but you can see more and do more on multi-day tours.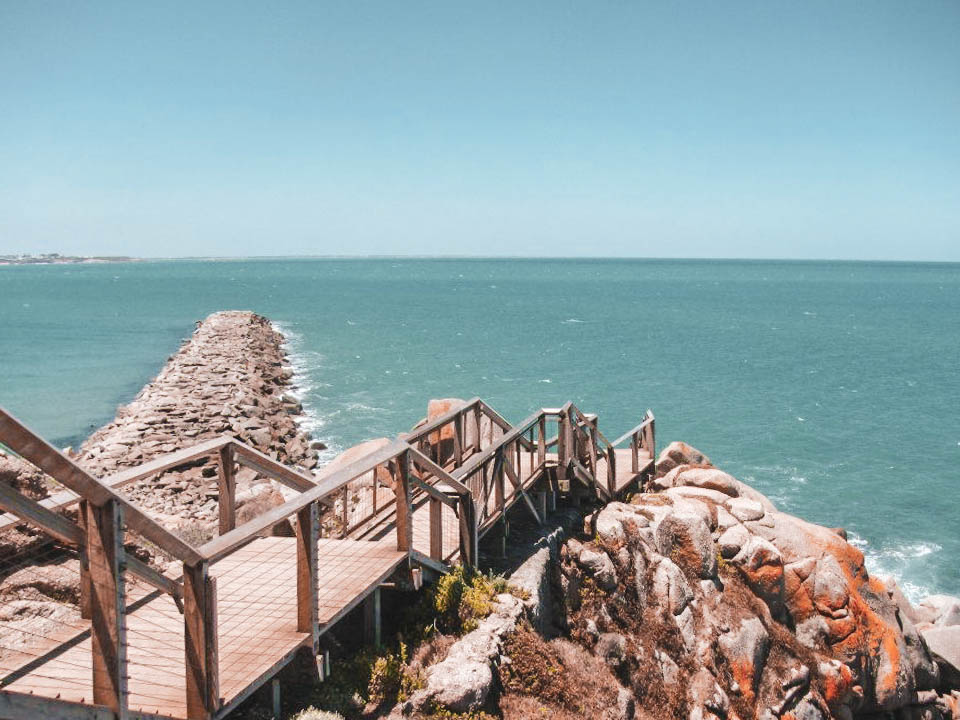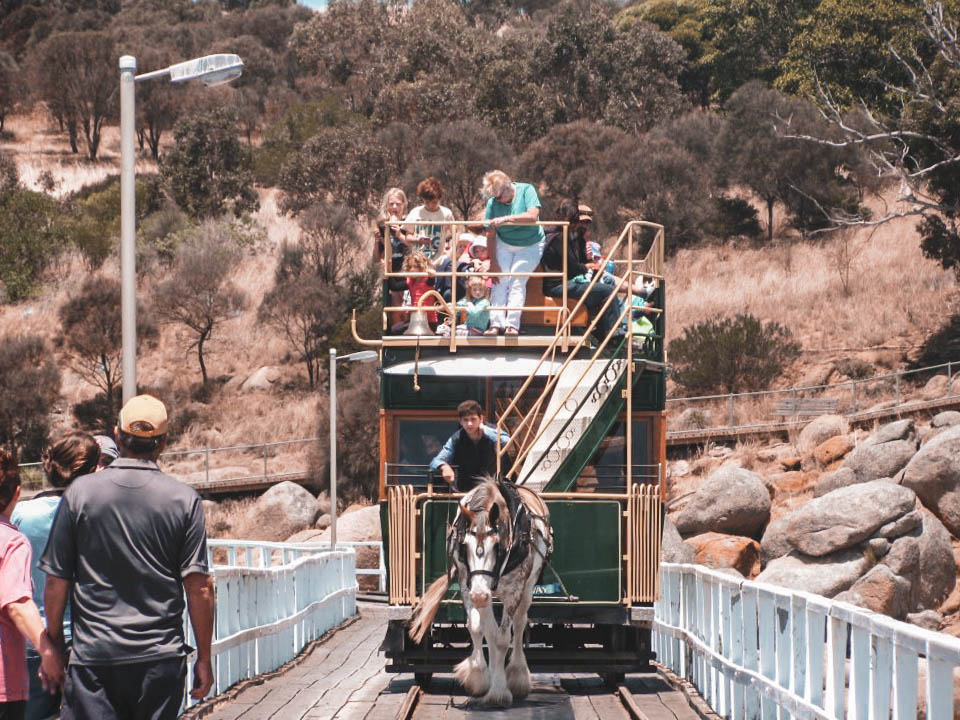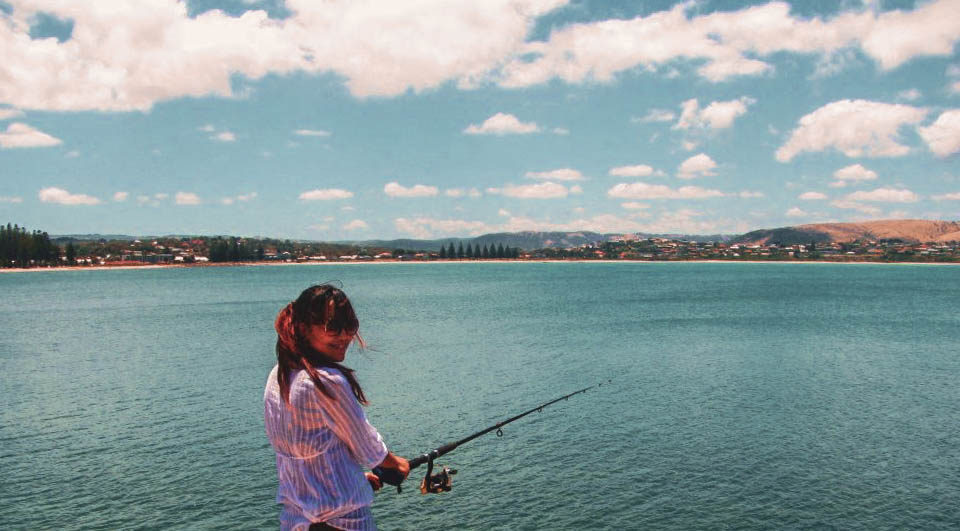 Granite Island, Victor Harbor
If you have a spare day or two, Granite Island is a great place to visit on a short trip from Adelaide. ( 1 hour 17 mins drive) It has a good mix of heritage, nature, and fun to offer visitors. Scenic views along the walking paths and a chance to see seals basking on the rocks by the edge of the island. Hence Granite Island is one of the most sought-after Adelaide attractions.
I recommend booking this affordable one full day eco-tour to Granite Island in Victor Harbor.

And while you are there, you may want to check out the seal Island cruise from the harbour.
Don't miss the horse-drawn tram over to the island, you can walk around on the boardwalks and get a good lookout for whales. There is quite a bit of history to read about and you may even see the penguins sunbaking on the rocks. There is also a nice little cafe where you can get good coffee.
Barossa Valley wine tasting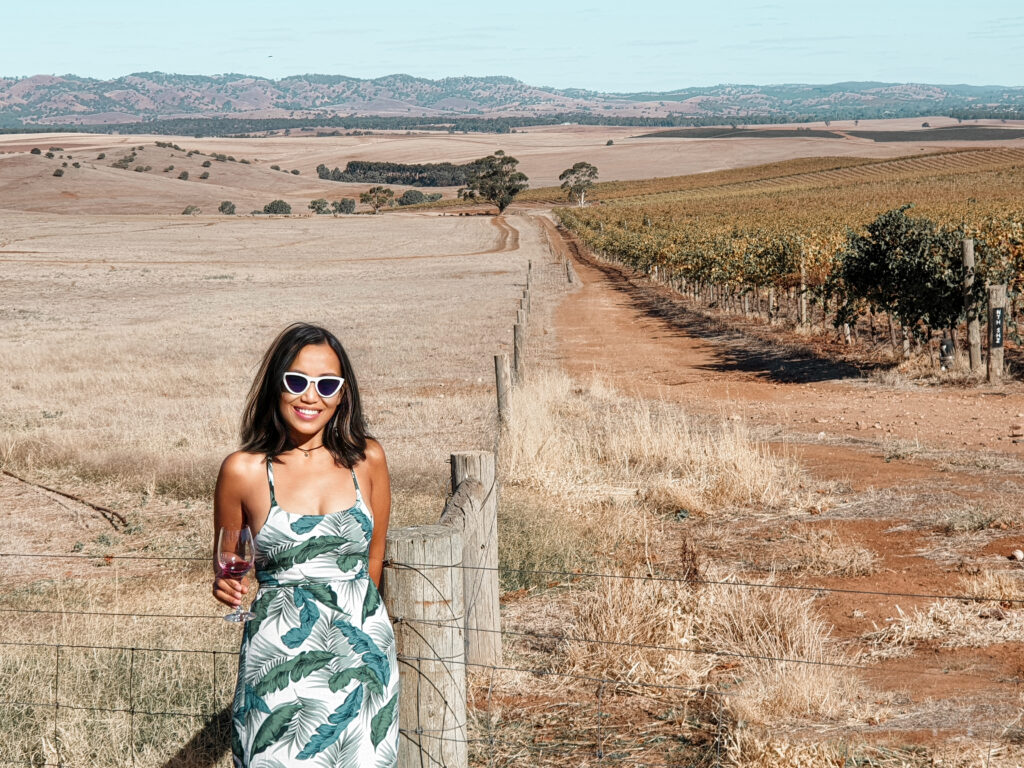 Barossa Valley is the premium wine region in Adelaide, South Australia. With suitable Adelaide Australia weather for wineries, this region produces some of the best wines in the country and is also popular for its wine around the world. It would be an incomplete trip if you go to Adelaide and not go to Barossa for tasting wines and some good food!
This wine region is about an hour's drive from Adelaide state but there is no direct public transportation that goes from Adelaide to Barossa. If you don't have your own transport, the best thing to do is to book a tour. I liked the pickup and drop-off was included in my tour with Adelaide Sightseeing and it made the journey that much convenient. Plus our tour guide was sharing interesting stories and facts from the get-go! It was funny but also an educational tour that kept me interested the whole time.
Some of the places I liked were Maggie Beer's Farm Shop, wine tastings at the Pindarie and Lambert, and also Mengler hill lookout. A day in Barossa Valley is a must when in Adelaide.
Read the full experience of Barossa Valley.
Explore Kangaroo Island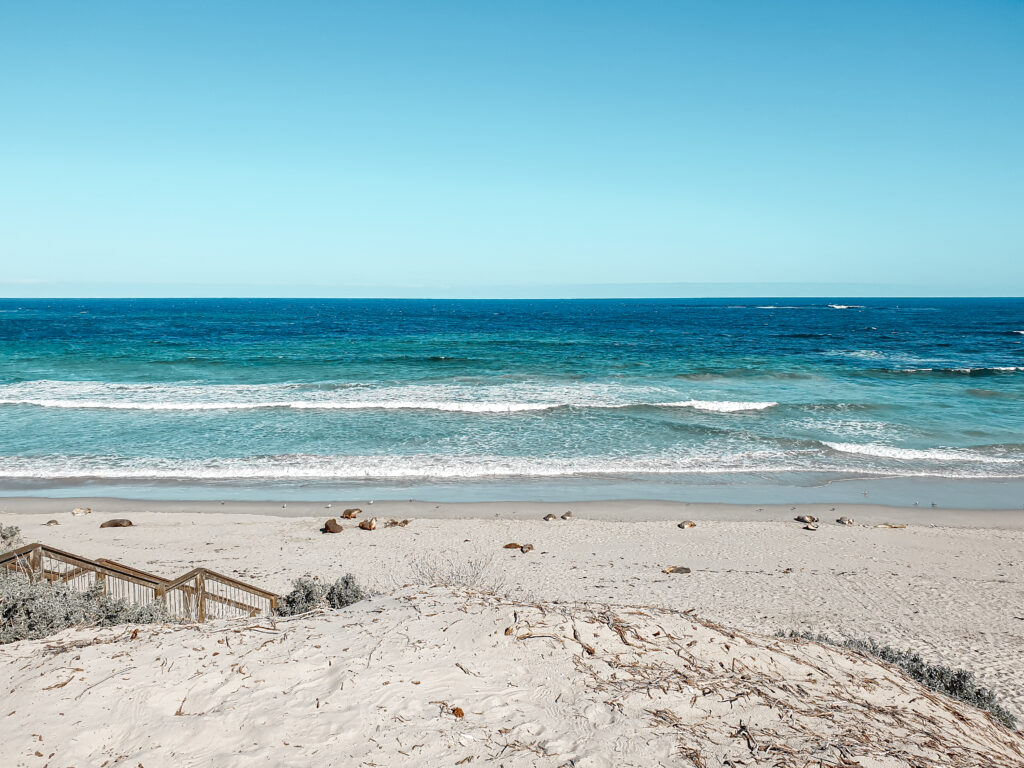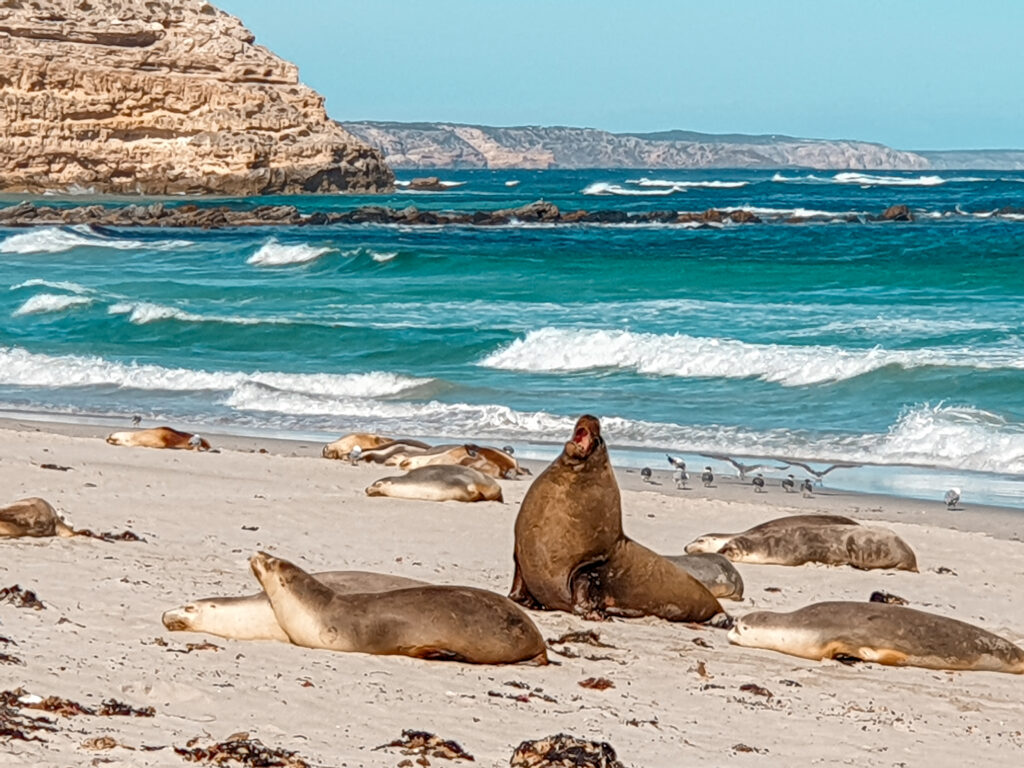 Another great trip outside the Adelaide region would be Kangaroo Island. Do you know over a third of this island is protected in nature reserves, home to native wildlife like sea lions, wallabies, koalas, and diverse bird species?
There are thousands of Kangaroos as the name of the island suggests but you won't see them right after you get off the ferry! Usually, most kangaroos sleep during the day and come out in the evenings and nighttime.
I recommend Kangaroo Island adventure tours as I went on their tour and had a great experience. Pick up/ drop was included with Sealink Travel ferry and the dinner, breakfast, and lunches provided both days of the tour were remarkably good, with local wine, beer, or other beverages and other surprises! Guests just had to tidy up after themselves which everybody did as the common activities brought the group together.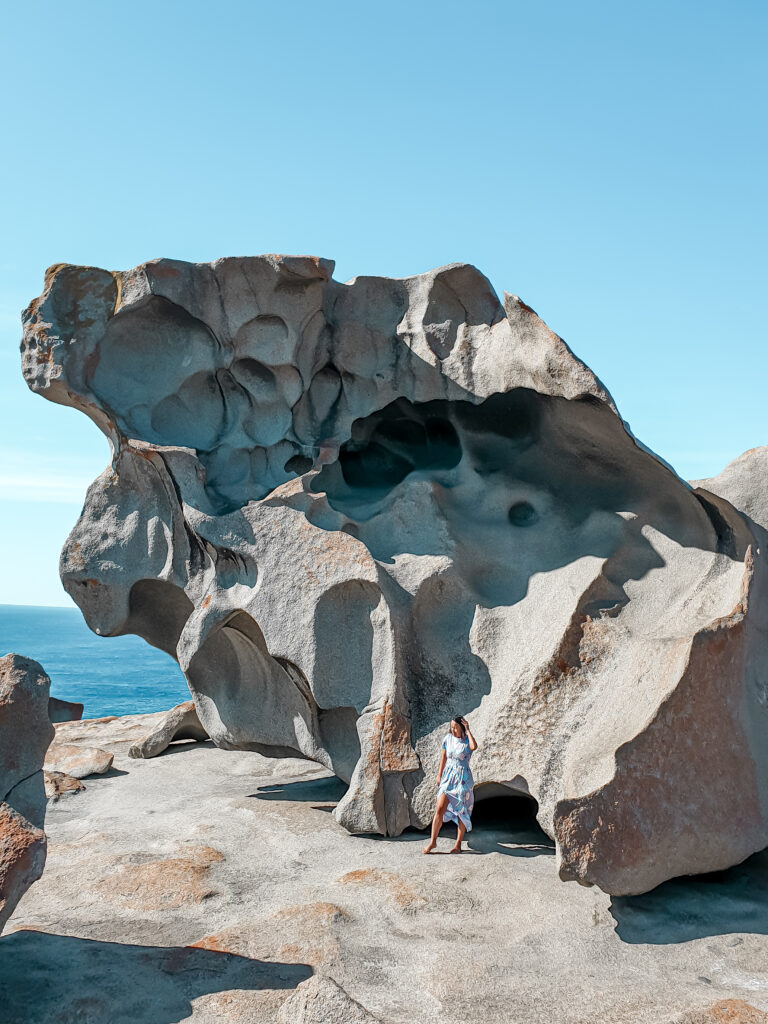 Kayaking and sandboarding are a lot of fun and are already included in the tour price, whereas if you go on your own, you would have to pay extra.
Another best thing was, our tour guide was great at spotting wildlife. She even made a few stops along the way for loads of photo ops which enhanced the camaraderie of the group. It was an unforgettable experience exploring Kangaroo Island, in large part to the company of our guide!
Some of the highlights in Kangaroo Island are striking coastal rock formations, like the sculpted Remarkable Rocks, the stalactite-covered Admirals Arch, and interesting sea lions and wildlife.
I hope these ideas will keep you exploring Adelaide for days! Things in Adelaide are pretty relaxed. So, if you are after an Australian city with laid-back vibes, good food, and quality wine, this is it!
Read more about the Kangaroo Valley trip.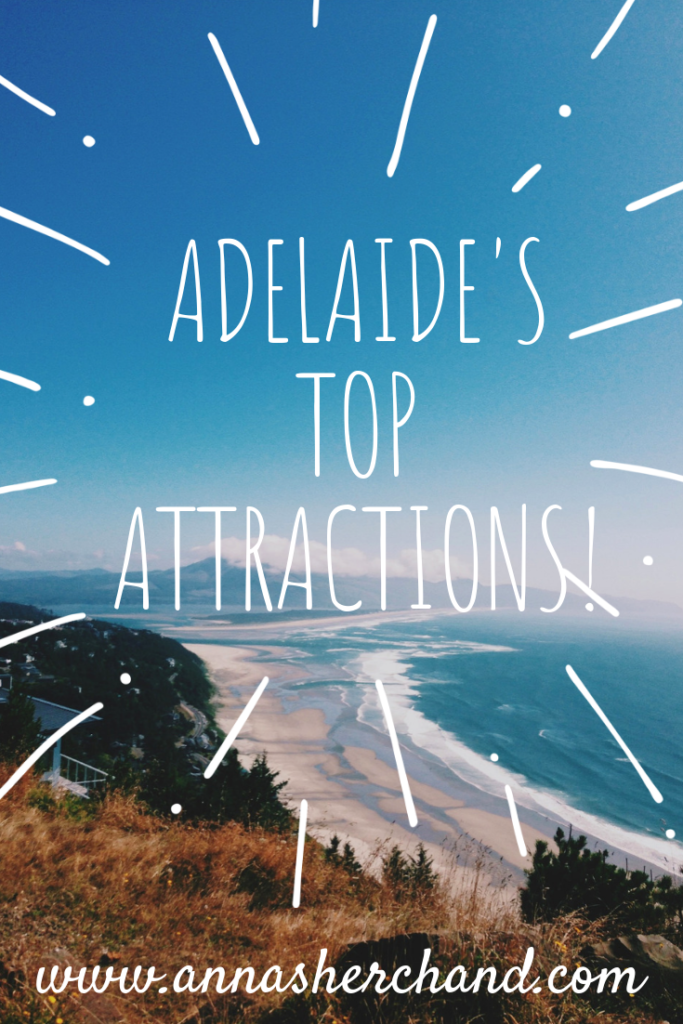 Let me know in the comments
if you have any other questions on this exploring Adelaide travel blog
99% of readers found must see on the east coast of Australia helpful
Digital nomad guide to Melbourne
Sydney itinerary 5 days
Best places to see autumn leaves in Adelaide
Exploring Adelaide the best way
All Adelaide travel blogs
10 hidden beaches and bays in Sydney
Sydney bucketlist things
Sydney itinerary for 5 days
Secret Sydney walks
Best places to take photos in Sydney
Pros and cons of living in Australia
where to stay in Sydney
Hidden beaches and bays
most instagrammable cafes in Sydney
where to eat in Sydney
most Instagrammable places in Sydney, Australia
Most beautiful places in New Zealand North Island
Check out the most beautiful places in New Zealand South Island
Going to Vietnam after Australia? Check out the 7 days Hanoi travel guide.
One month in Central America itinerary
How about Colombia? Check out how to get from Medellin to guatape
Check out where to stay in Medellin, Colombia
Check hotel prices and book it through booking.com
Read the most wanted travel resource here.
If you like this article, follow my adventures on Instagram, Facebook, YouTube, Twitter, and Pinterest, but most importantly sign up for my e-mail list to keep up with updates and travel posts!
Exploring Adelaide The Best Way