Here I present you 5 things I learned in Kerala blog express season 5.
Thank you, my family, friends, and all who voted for me! You made my FIRST press trip to India a reality. Now that some time has passed, I am reflecting on my experience and want to share what I learned during those two weeks in Kerala, India.
Do you know Kerala even have their own cuisine and language which is called Malayalam? Now let's put two to two together- in Malayalam "Kera" means coconut and "Alam" means land. So, Kerala means land of coconut! And the reason why my Instagram was filled with tropical vibes for weeks! Check it out here!
Without further ado, let's begin.
1. Coconuts trees are the tree of life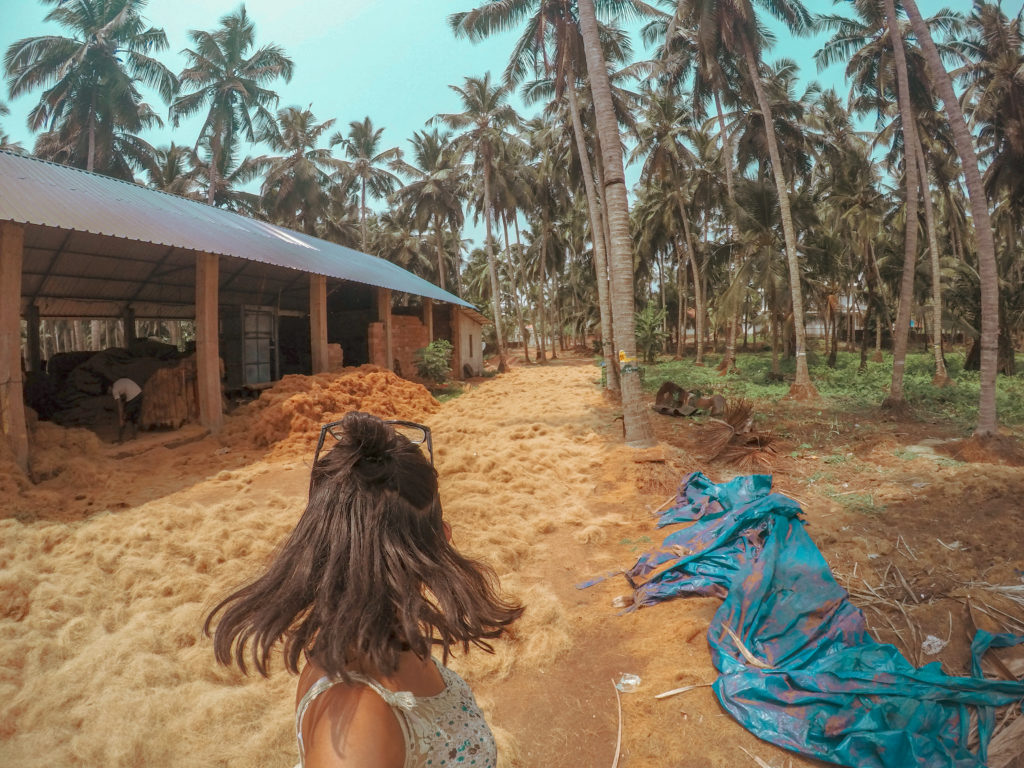 Now that you know what Kerala means, you would be happy to know it also lives up to its name. Every corner, road, and bend you will see coconut trees. Like you, I also knew about the Coconut water, oil but I didn't know it is a very precious item in tropical areas, especially where sanitary levels are low and drinking water unsafe as it is virtually sterile. It is not only free of any germ or bacteria but also very rich in minerals.
The white fresh meat inside is pretty nutritious with some 40 percent oil, while the dried meat will go up to 65 or even 70 percent, the obvious source of coconut oil and by extension soaps and various domestic products. If you are wondering, the coconuts that fall to the ground of their own are generally much older nuts, whose water has dried up and the meat is tough. So if you want fresh coconut, you need to climb or find someone willing to climb to the top of some very tall trees to cut one (or more) down. (Watch my India highlight in Instagram to see how I climbed coconut tree)
As I was sipping my fresh coconut water, I was wondering where the locals dump tonnes of coconut shells. Then I learned, the very hard woody shells can be burnt like wood for cooking or turned into charcoal, alternatively made into a variety of bowls, bottle hanger, hand-carved souvenirs, interiors, bangles, and necklaces! I was surprised and impressed to see locals use every little bit of the coconut tree from the roots to the fronds, nuts, bark, and wood. Now I understand why Coconut tree is called the tree of life or the 100 uses tree.
2. Posture matters A LOT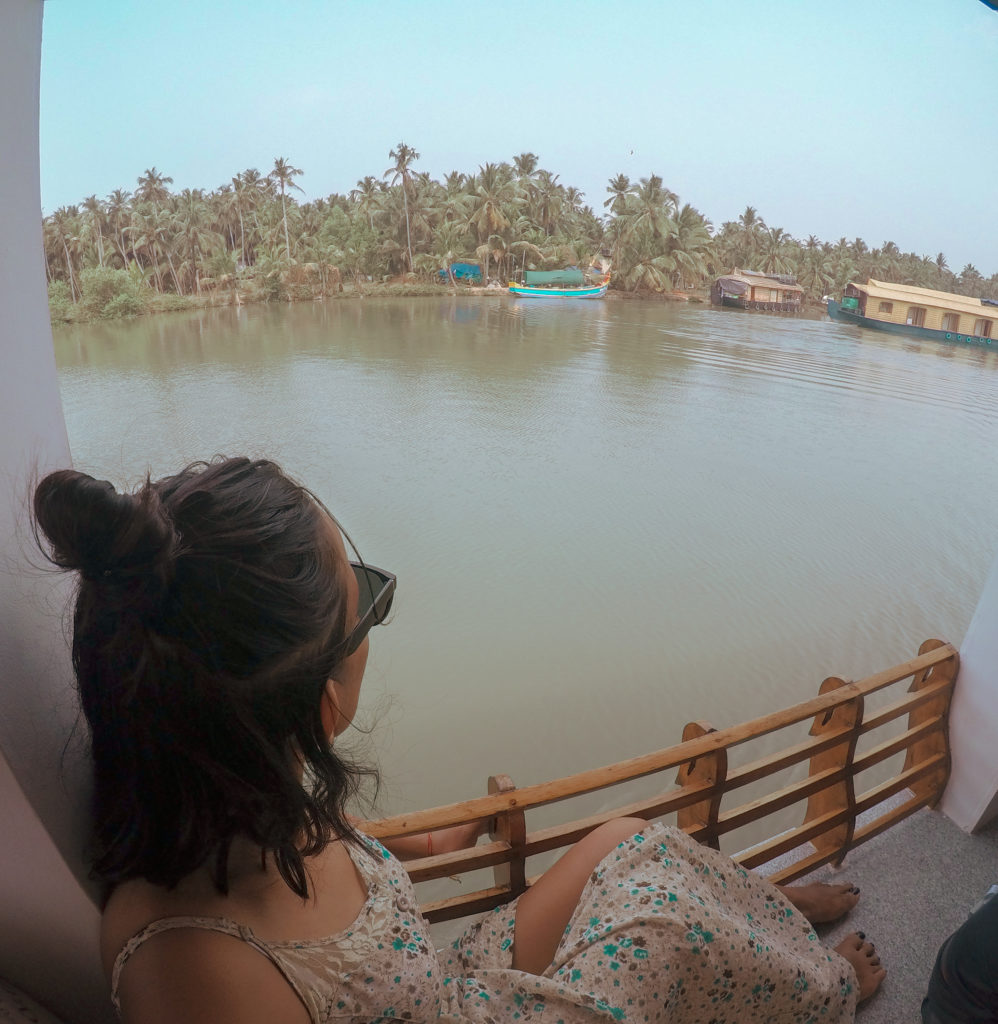 I never put a lot of thought into my posture until recently when I found myself in Tata hospital in India. While going from one place to another in Kerala, India on the big bus, I made a rookie mistake. I leaned on to the bus window and slept for hours which meant my back wasn't straight.
The second day my back started to hurt, the third day I wasn't able to turn around; and on the fourth day, every time I tried to breathe in and out, my back hurt! While everyone was having fun and dancing by the fire, I had to go to the hospital. There was a lot of muscle tension, pain, and discomfort at the same time. This incident made me realize posture matters. Perhaps more if you are away from your home.
So, one thing you can do to have good posture is – When sitting down, keep your chin parallel to the floor; your shoulders, hips, and knees at even heights; and your knees and feet pointing straight ahead. If I hadn't had this back pain, perhaps I would have enjoyed the Kerala blog express more.
3. Government hospitals and locals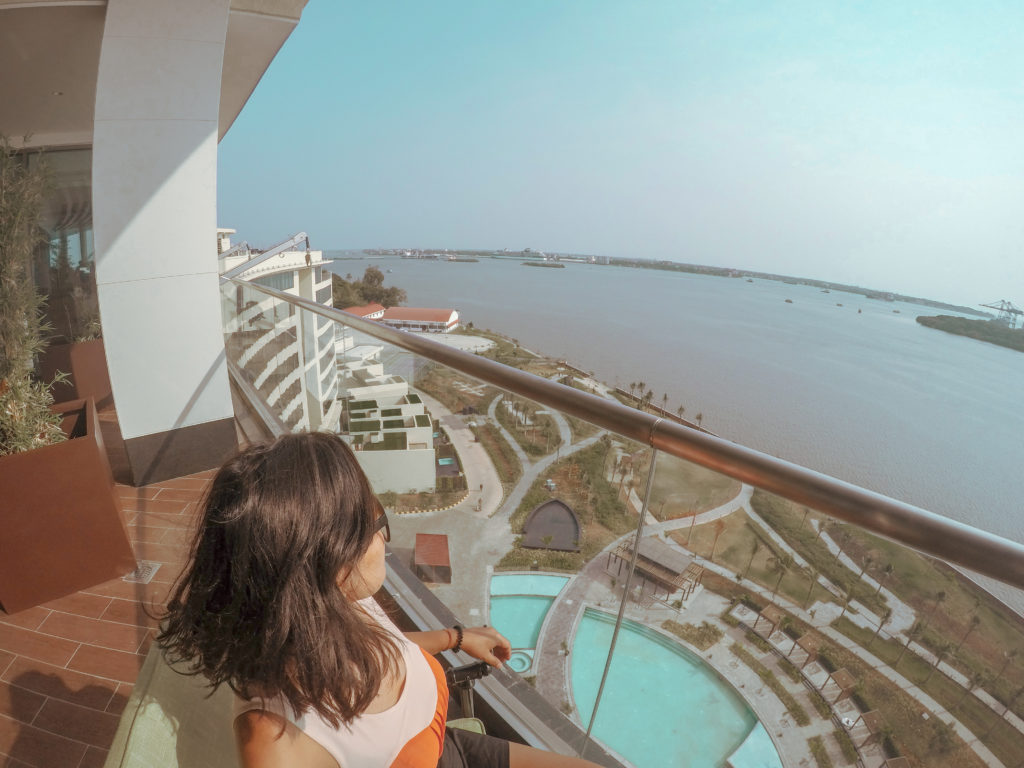 That brings me to no3. My back pain was getting intolerable and I hadn't had proper sleep in days. We were in the place called Munnar, a hill station on the north of Kerala, India full of beautiful tea plantations. I asked Manoj our guide if there are any chiropractors in the area. The answer was negative but I was surprised when he mentioned there is a government hospital nearby! I thought that was lucky! Then I was on my way with him and the Assitant manager of the hotel to Tata Hospital in Munnar, India.
I was skeptical about going to a government hospital in India because I have read negative reviews about it in the media. But when I saw the decent hospital facilities and the clean hospital bed, my doubts started to fade away.
After consultation with the Doctor, I was given 1 injection and 2 prescribed pills. Inside I was a little gutted I hadn't bought travel insurance for this trip and was expecting to pay five figures doctor's fee. Instead, I was charged at the local price! Just goes to show, when you are traveling be nice to locals. Knowing them helps especially when you are in a difficult situation like this.
4. Ayurveda is not medicine, it's a lifestyle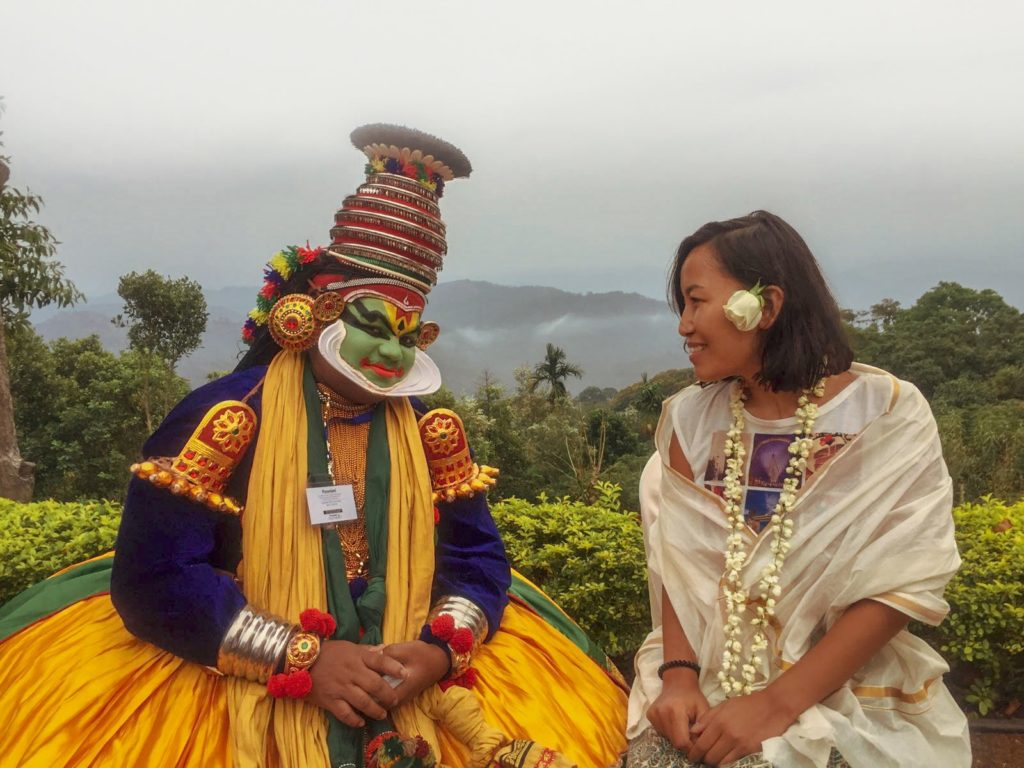 In the local language, Ayur means life and Veda means science (5000 years old practice). Basically, it translates to "Science of Life" Another Vedic science, often called Ayurveda's sister science, is Yoga. In Ayurveda, one's individual nature is mirrored in their body type, aka dosha. The doshas reflect 3 main governing principles of nature, Vata (air), Pitta (fire), and Kapha (earth-water).
Ayurvedic practitioners believe that each person is born with a unique mixture of the three doshas. Figuring out a person's ideal doshic balance is the first step in diagnosing and treating disease. Ayurvedic remedies include herbal medicines, meditation and yoga, massage and aromatic oils. The goal of all treatment options is to restore balance to a person because Ayurveda believes that healing starts from within.
So when I was having back pain, I went for ayurvedic massage two days in a row. This massage technique is specific to Kerala; a holistic healing method that combines gentle muscle kneading by local masseurs with warm, golden oil. As relaxing as it was, I was told by the Ayurvedic Doctor that my back pain wasn't going to heal in 2 sessions.
For Ayurvedic massage to work I would need to go in regularly for 3 months. When fully balanced, living a harmonious life with nature and one's type, stilling the mind with techniques like yoga, breathing and meditation along with proper diet, exercise, and herbal support, as needed, one can set the stage for optimal health and emotional growth.
5. Sustainability and responsible tourism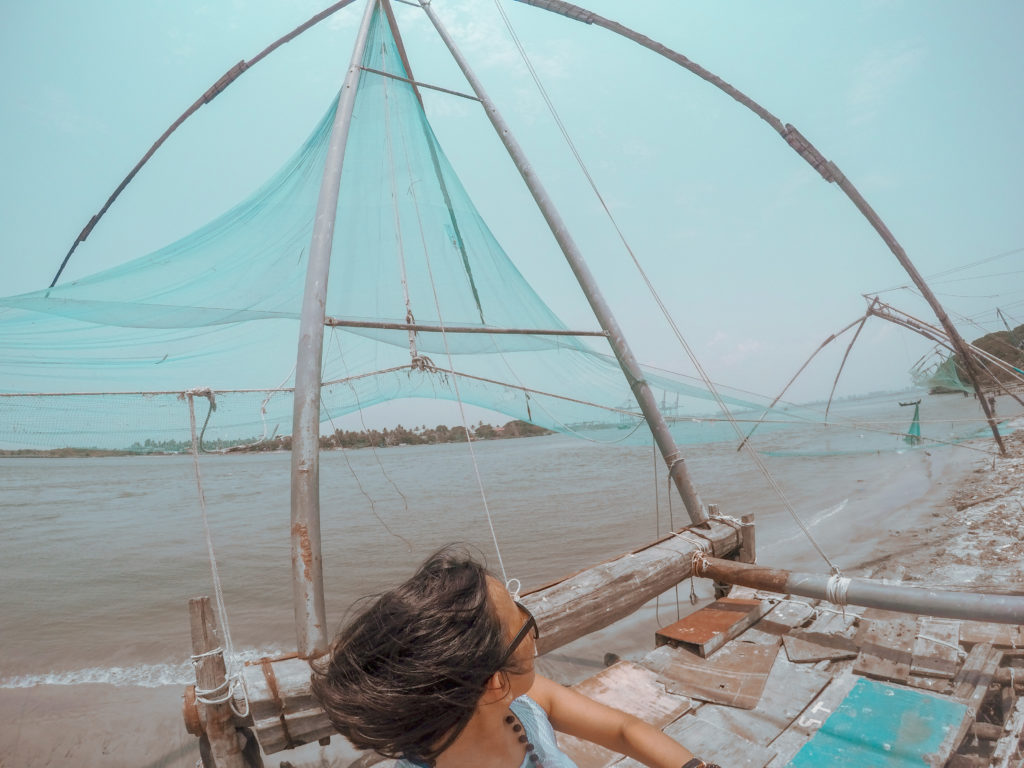 Last year Kerala Tourism started to implement its mission of Responsible Tourism. It was aimed at generating more employment and income to the local community at various destinations across Kerala without harming the environment. I was glad to see projects still running even a year later. Such as Eco-friendly Backwater Tours, local experiences of temples and festivals and also Ayurveda.
Backwaters in Kerala is one of the most fascinating natural features of Kerala. Its glimmering backwaters, which go through colorful villages and bright rice paddies are unforgettable and that is what thousands of tourists go there to see. However, a large number of visitors and poor practices mean that the experience comes at a price to the local environment. Many unregulated, centuries-old motorized houseboats pollute the waters on which many locals depend on washing clothes and sustaining livelihoods through activities such as agriculture and fishing.
It was great to see houseboats offering a clean alternative, fuelling their houseboat with biofuel – generating far less pollution. The biofuel was bought from an initiative named the Green Fuel Project, as a result of which, a woman's committee converts waste cooking oil into biofuel, creating sustainable income for women.
Something worth mentioning is, as part of the Responsible Tourism project, the Village Life Experience is offered in many places across Kerala, featuring tailor-made visits to the area. They are usually curated by local women's initiatives and carried out by local guides, ensuring that the profits go straight back into local development. All that to say, I was pleased to discover how locals in Kerala are all in for sustainability and environment-friendly tourism. The main intention to create employment for the local population without harming the environment seems to be working here.
Kerala Blog Express was a busy fortnight with lots to see, do and meeting other good travel bloggers too. It is a place that is unforgettable and offers from the beach to the mountains and everything in between.

Good luck if you are applying for their next season.
What I used to take these photos:
Canon PowerShot G7 X Mark II Digital Camera
This has been my favorite Camera so far. I love how my pictures come out crisp and colorful. It also has a screen that is useful when v blogging. You can check out what I meant on my Instagram which is here.
Accessories For Canon GX7 Mark ||Check it out here
This is my good old Go pro that I take with me everywhere. I recommend it because it is small, lightweight and waterproof. I have had made many memories with this trusted item and looking forward to more.
Accessories For Go Pro Hero 4 Check it out here
I have been using SanDisk since my first camera which was back in 2009. They build quality memory cards. I recommend getting at least two, just in case something happens to one of them.
Do you think it's a hassle of plugging your camera into your computer? This memory card reader will fit cards of all sizes and make an easy transfer to your computer. The reader supports all popular SD memory card formats, including SD™/SDHC™/SDXC™ memory cards, UHS-I SDHC/SDXC memory cards, and microSDHC™/microSDXC™ memory cards. It is also compatible with the latest UDMA 7-enabled CompactFlash cards.
Let me know in the comments –
5 things I learned in Kerala Blog Express Season 5