Over the last weekend, I had the opportunity to catch up with one of my school friends and his beautiful family. It is a delight to meet old friends and incredible to realize how far each of us has come since those school days in Nepal. We decided to go explore Wilsons Prom – Melbourne's prime hiking and camping destination. So in today's blog, I will cover things to do at Wilson's Prom.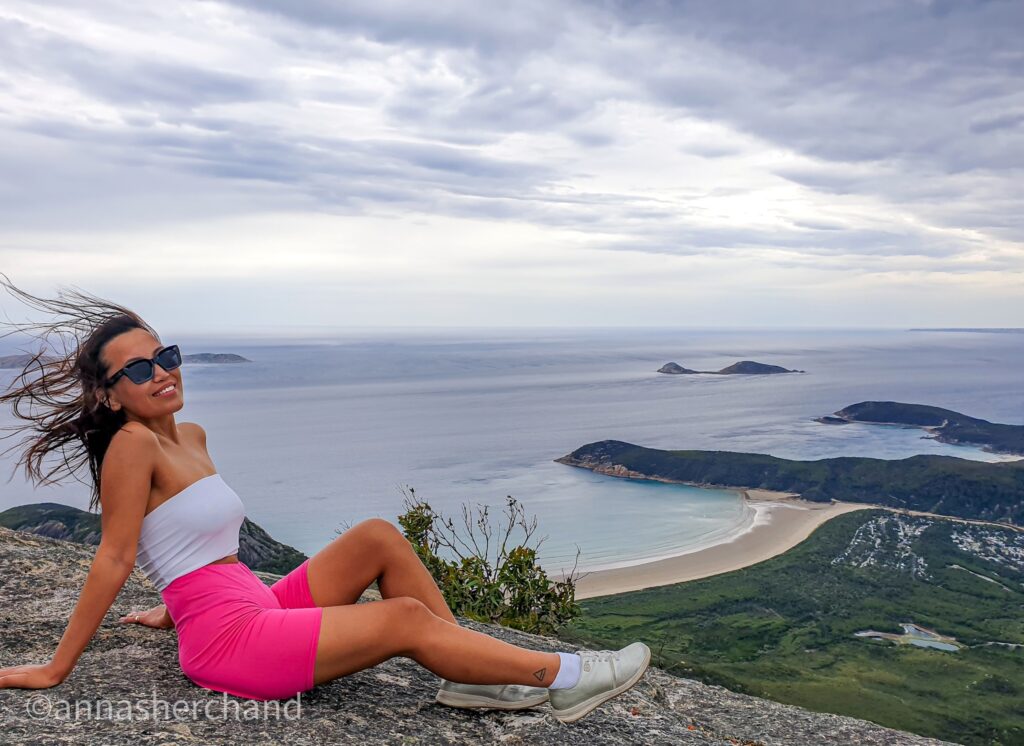 Do you know how the name Wilsons prom came about?
Based on the archaeological records, the Australian indigenous were living here at least 6,500 years ago, and the first Europeans arrived here in 1798. The name Wilsons Promontory was recommended to Governor Hunter by Bass and Flinders to honor Flinders's friend from London Thomas Wilson. We don't know much about Wilson but he must have been a great friend as his friends wanted to name a place after him.
When is the best time to go to Wilson Prom?
Australia has 4 seasons. Summer (December-march) Autumn (April-May), Winter (June-August), and Spring (September-November). Although it may seem summer is the best time to go, other seasons are not too bad either as mostly it is sunny here and even if it rains it will stop after an hour or so. So, unless there is a pandemic or a cyclone, any season should be good to go.
How to get to Wilson Prom?
Public transport:
You can take a train from Melbourne to Phillip Island and switch to a bus at Koo We Rup Bus exchange. This could take 2hours+ though and there is no public transport from here to Wilson Prom. Hence the best option is the private car/rental or joining a day tour.
Private Car/ Rental:
Given the limited public transport option, the best way to get to Wilson Prom is to drive your own car or rent one and go at your own pace. This fab road trip will take about 2-3 hours drive from Melbourne's city center depending on the traffic at M1 or M420 roads.
You can also download Uber for getting there. Here is the $10 off your first ride on the Uber app. To accept, use code 'k7zapn' to sign up. Enjoy! Details: https://www.uber.com/invite/k7zapn
Alternatively, as mentioned above join the guided tours.
Without further ado, let's begin,
Things to do in Wilsons Prom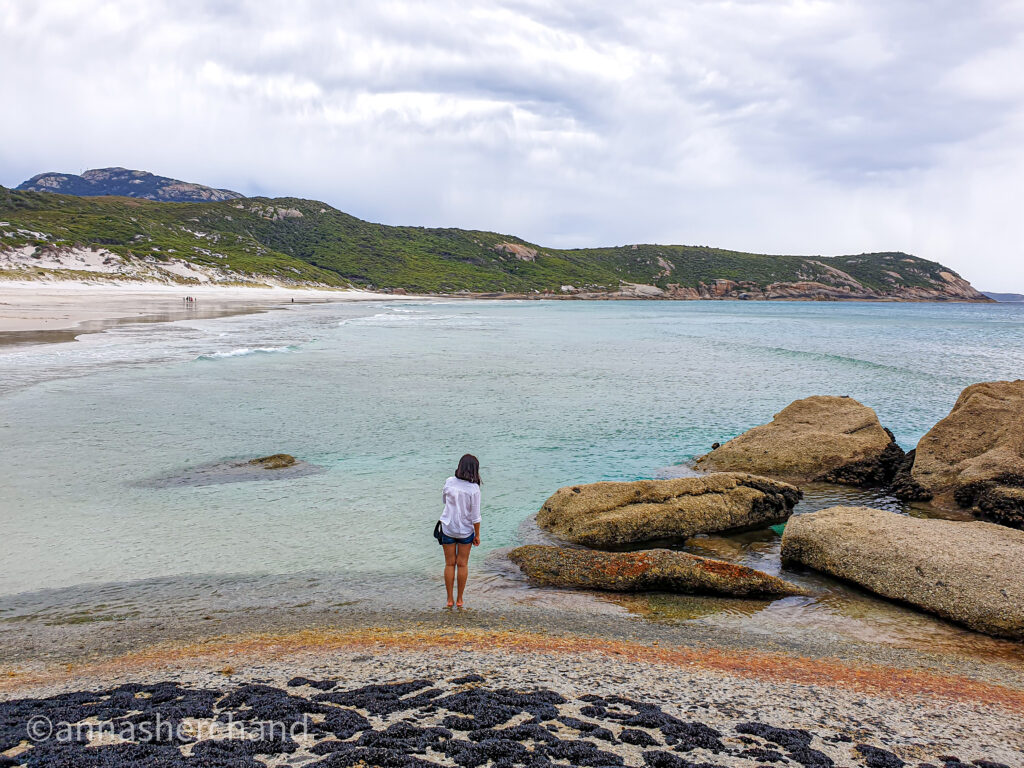 1. Hiking at the Wilsons Promontory National Park
The number one reason people visit here is to be with nature. Wilsons Promontory National Park, also affectionately called "the Prom", is the southernmost national park on mainland Australia, known for its beaches, vegetation, rainforest, abundant wildlife (including kangaroos, wombats, emus, some marsupials, and a lot of species of birds), and the largest coastal wilderness area in Victoria. Before the 1930s when the road wasn't completed, it was accessible only by boat, now you can drive there and have to pay an entry fee (currently $9 per car).
As expected Wilson Prom national park offers a number of different hiking trails. There are trails of differing levels of difficulty, including day hikes ranging from short strolls using beach access ramps up to longer 2 or 3-hour walks. Many of the one-night hiking options can be combined into larger circuit hikes like from 2 days upwards. There are also multi-day hikes in the northern section of the park which requires good navigational skills and fitness. I must add here, free camping is only allowed in allocated camp zones, and these are few and far between. If you choose to take the risk to free camp in the areas that are not allowed, you could be charged a $125 fine from the council rangers.
Nonetheless, hiking at the Prom is amazing with the serene nature and highly recommended. Interesting fact – do you this park was closed to the public during World War II? That's because it was used as a commando training ground!
2. Walk the Lilly Pilly Gully Circuit
One of the best Wilsons Promontory hiking is this loop walk that starts at the Lilly Pilly carpark. It enables you to see a glimpse of the Prom's interior lush bush, splendor flora and fauna, many species of birds, and some coastal views from the top of the ridge. You are looking at a 5.6km, grade 2 circuit hike, and at the end of the track, there is a circular boardwalk through a small rain forest with several explanatory signs which is one of the Prom's most southern temperate rainforests.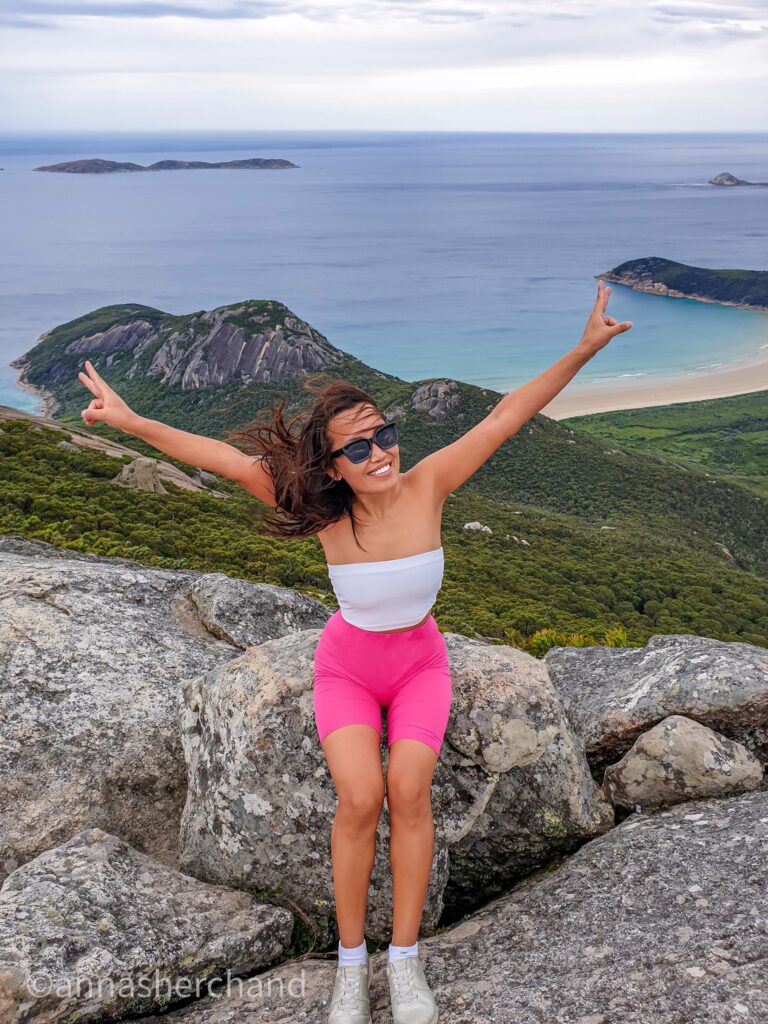 3. Climb to the Mount Oberon Summit
During the summer, there is a bus that operates from the visitor center/campground to the base of Mount Oberon/ Telegraph Saddle. Then it is a 30-34mins hike to the top. In other seasons, you could drive up to the base yourself. Please wear masks on the bus like you would on any public transport.
The walk to the top is pretty easy, grade 1 if you are relatively fit and the views from the top are jawdropping! You can see not 1 but 3 stunning beaches, Tidal campground, and dramatic surrounding areas. If there is one thing you must do in Wilson Prom, I would say it would be to hike to the top of Mount Oberon, the views will be worth it.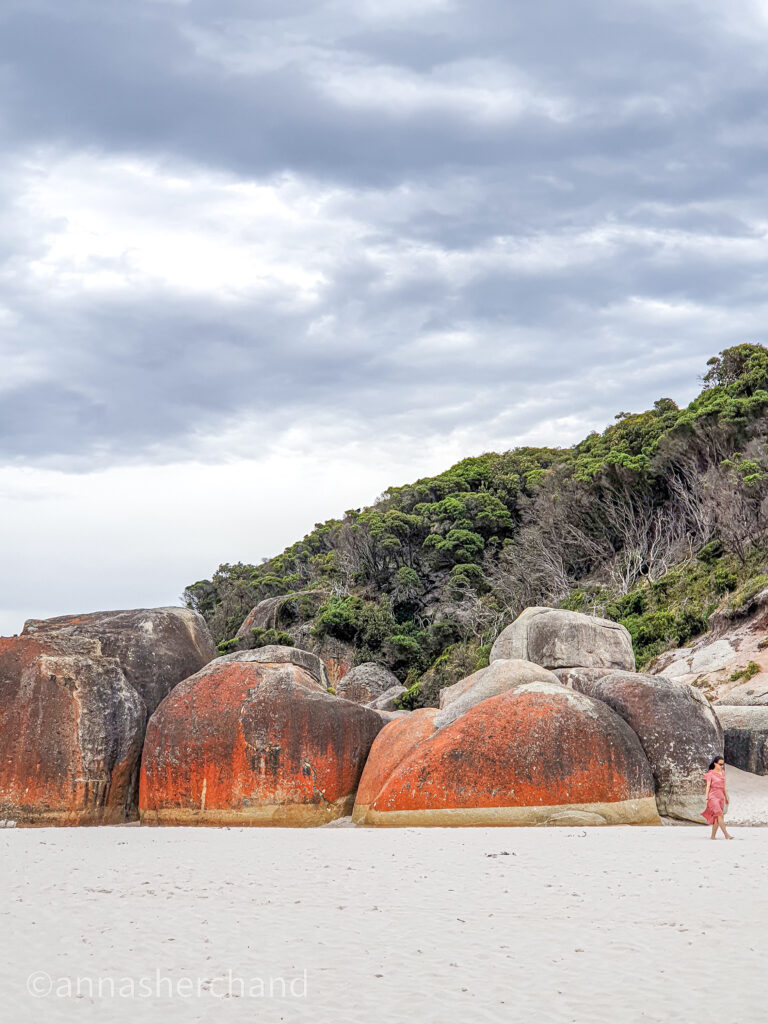 4. Walk on the Squeaky Beach
Another thing to do in Wilsons Prom is to walk on the Squeaky Beach. Now the question is why is it called squeaky. It is because when you walk on its pristine white dry sand, you will make the squeaking sound with every step! I am not even kidding! It happens because the fine, rounded grains of quartz sand compress under your feet, creating a high-pitched squeak. A must-have experience!
PS: There is a short walk up from the beach to inland from the ocean (100-150 meters from big stones near beach entry). There you will find a nice secluded sandy place. Beautiful view of the ocean and you can lay on the white sand.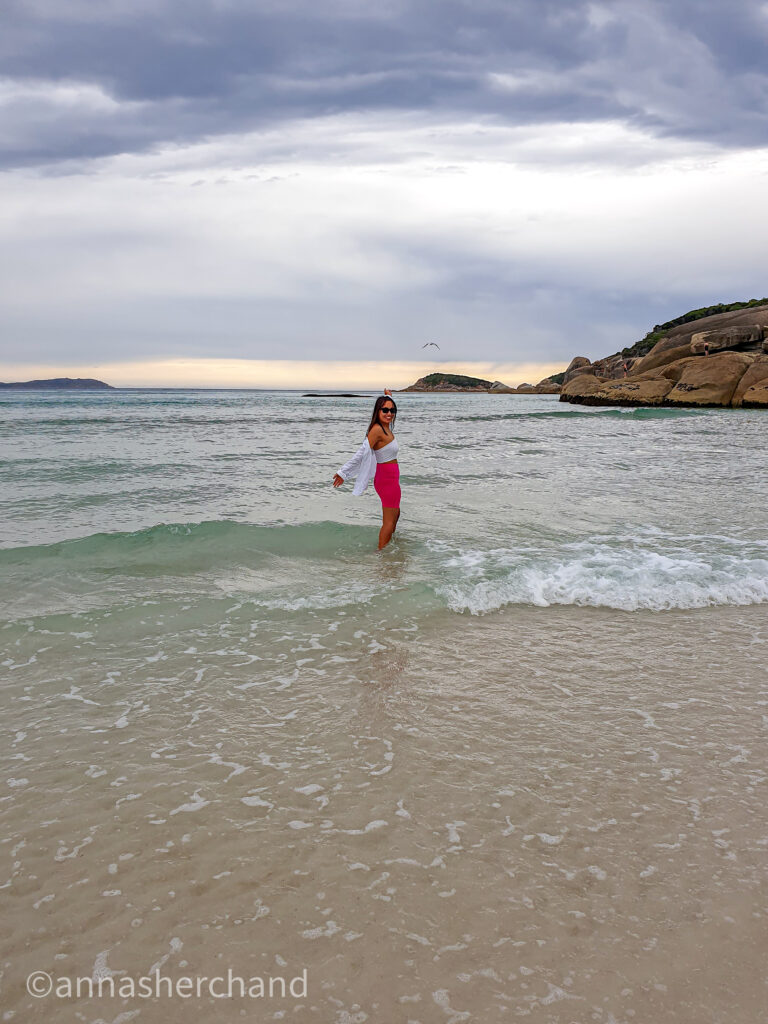 5. Sunsets on the rocks at the Whisky Beach
Whisky Beach is approximately only 400m from the car park. It offers pristine white sand with amazingly clear water. Even on a hot summer's day (33°C) the water was surprisingly refreshing! Don't forget to take a tropical insect repellent spray for the sand flies. It's also a great place to have a picnic as the sand is so soft and clean. And while you're there don't miss the sunsets on the rocks at the Whisky Beach
6. Visit the Normans Beach
Normans Beach is one of the famous beaches in Wilson Prom. It is the main open-ocean beach near the Tidal River campground, the main center for the Prom. Just a great spot for a swim, surf, and a little play in the sand dunes, and sunsets also.
7. Offbeat spot: Skull Rock
Most people skip this spot and because of that, you will have this all to yourself! Skull rock is a small rugged, granite island in the Anser group of islands to the southwest of Wilsons Promontory, Victoria, Australia created by mother nature. When you get up close, it is absolutely interesting to see its shape, it looks like an island cave, dug inside by the force of the sea that looks like a huge skull!
The south point, Oberon Bay, and Little Waterloo Bay are also recommended spots.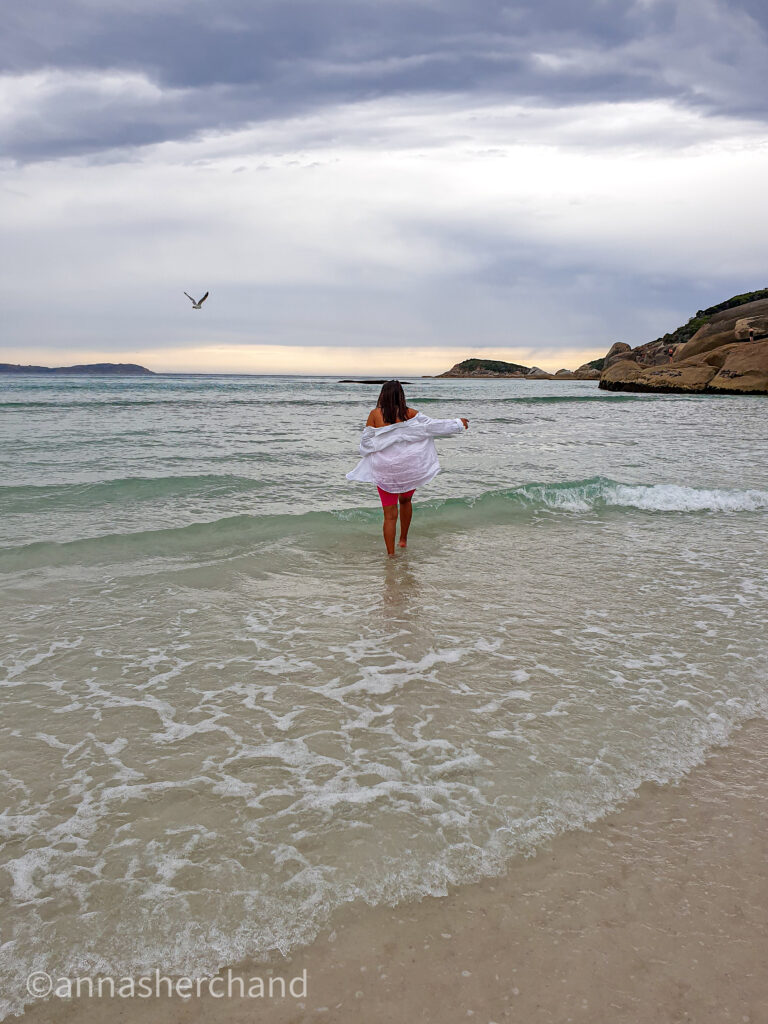 8. Swim on the Tidal River
Your travel to Wilsons Prom wouldn't be complete without a dip in the Tidal river. This is most people's first stop as you can, not only swim in the tea-colored water, and get refreshed, it is home to camping and lodges, cabin accommodation, and a general store. There is also a tidal river bridge you can walk to. Nearby is the Parks Victoria Information Office, which has useful brochures (e.g. Discovery the Prom), maps, and more.
The Tidal River camping area has modern amenity blocks with toilets and hot showers, laundry facilities, dishwashing stations, a playground, and picnic areas. And that's why it gets booked months in advance.
The alternative option is to camp at the bear gully national park. It is about an hour's drive away from the Tidal campground but you can expect less crowd and more serene nature. Along the way, you can stop at various lookouts, and ocean stops. This camp spot is right next to the ocean, you can even hear the waves at night and also get to meet lots of wombats. Pricewise it's only $15/night which is so cheap for such an amazing place!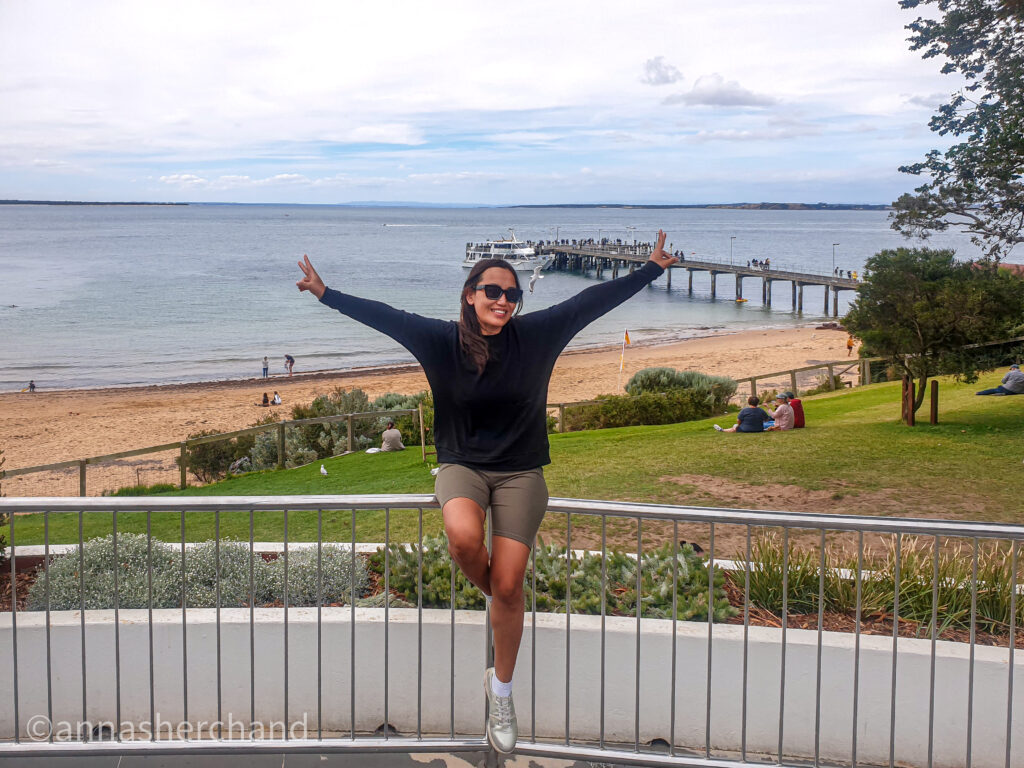 9. Pop by the Philip Island
On the way back to Melbourne, if you have the time stop by Philip island to witness the Penguin parade, and everything this small island has to offer including camping in Philip island.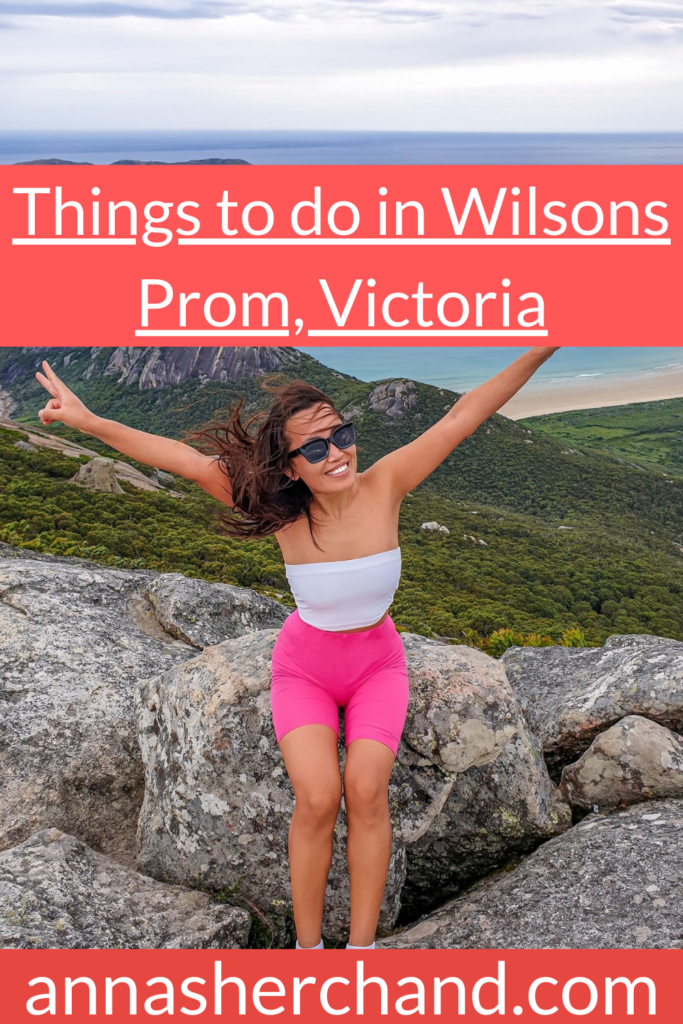 Let me know in the comments:
Best Things To Do In Wilsons Prom, Victoria