If you are not sure what or which Kangaroo Island tours to book, here I cover my personal experience on Kangaroo Island tours. This is the review of my trip including some off the beaten path places taken by my guide, where we ate, stayed, and more. I hope by the end of this article, it will help you make up your mind.
There are loads of companies selling the 1 Day and half day tours Kangaroo island which is perfect for people who only have limited time. But if you want the best value for money, check out the 2-day Kangaroo Island adventure tours as it is not cramped or rushed and covers the best spots in a leisurely fashion.
Read the most read adventurous article on east coast of Australia must-see travel tips.
If you are spending a couple of days in Adelaide, do these exciting things.
Click here to check out the "Adelaide" stories on Instagram. If you end up following me, send a dm so I can follow you too:)
Now, let's get the FAQs out of the way!
2 Day Kangaroo Island tours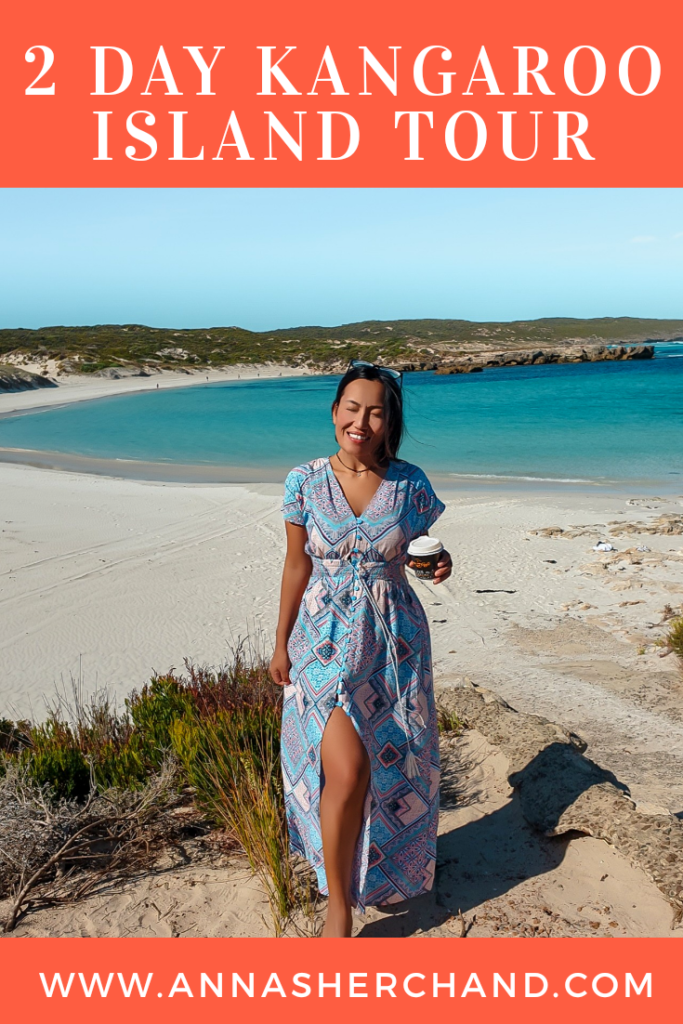 When is the best time to go to Kangaroo Island tours?
Summer months are from October to April, with usually dry weather and warm temperatures around 95°F (35 ℃) whereas winter months are from June to September, with mild and wet conditions, and average temperatures around 60°F (14 ℃)
How to get to Kangaroo Island?
Option 1. Driving from Adelaide to kangaroo island takes around 3 hours and 40 minutes. Then you have to take the Kangaroo Island ferry run by Sea link which connects between mainland South Australia and Kangaroo Island
Option 2. By Air. With REX (Regional Express Airlines) you can fly direct from Adelaide to Kingscote, Kangaroo Island in just 25 minutes on a comfortable 34-seat plane.
Option 3. Take the tour and skip all the hassles. Sit back, relax and enjoy!
Note:
There is no public transport on Kangaroo Island except for a shuttle service that operates between Kingscote Airport and Kingscote township. I recommend pre-booking the shuttle along with the kangaroo island tours, accommodation and car hire before arriving on the island.
Where to eat in Kangaroo Island?
There is IGA supermarket in Pennyshaw where you can buy fresh food and cook it yourself. If not, around the same area, there are a handful of restaurants including a Pub, Pizza and Thai restaurant!
Where to stay in Kangaroo Island?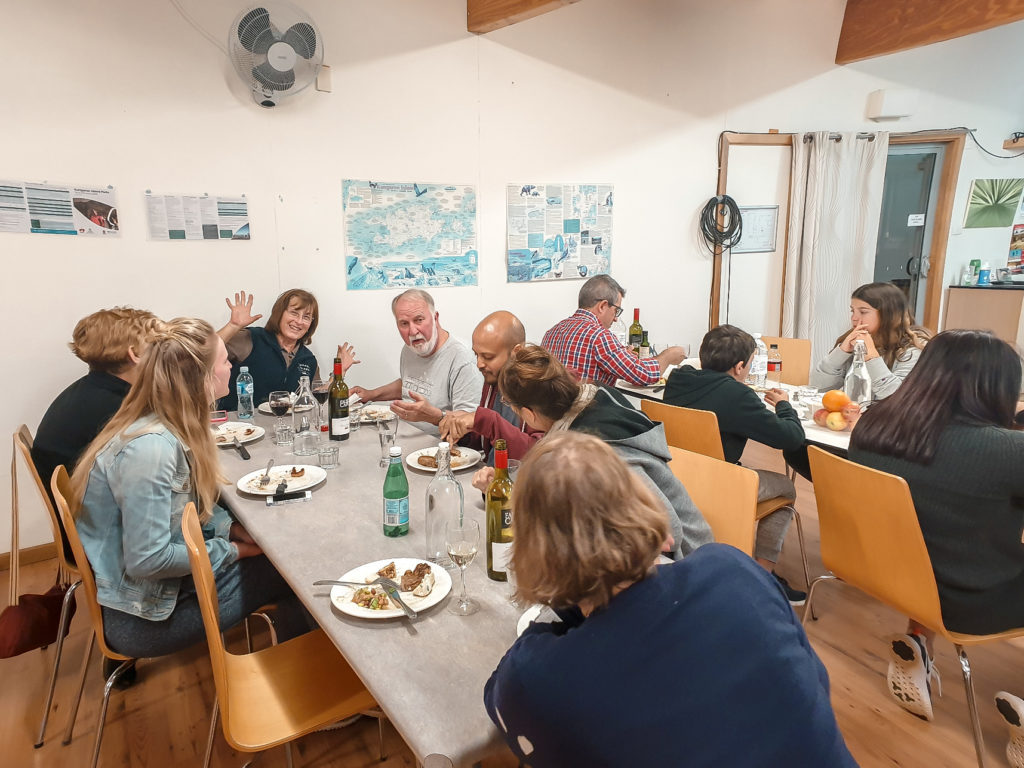 Our accommodation was at Vivonne Bay Lodge from Kangaroo Island Adventure tour. We had an option between the dorm type of room or your own private room. There were a free WIFI and complimentary use of kayak which was a crowd favourite!
With this 2-day Kangaroo Island Adventure tour, you can see all the highlights Kangaroo Island has to offer including Seal Bay, Remarkable Rocks and Admirals Arch.
It was a convenient start as pick up and the drop off was included with Sealink travel ferry. The dinner, breakfast and lunches provided both days of the tour were remarkably good, with local wine, beer or soft drinks and other surprises! Guests just had to tidy up after themselves which everybody did as the common activities brought the group together.
We also enjoyed sand boarding in the Little Sahara whereas if you go on your own kangaroo island trip, you would have to pay extra for the sand boards.
Below are some of the unforgettable off the beaten path places I got to see with Kangaroo Island tours.
Seal Bay
I had never seen Australian Seal lions up close and personal! It was a truly ah-ha moment! Our guide Jane was knowledgeable and happy to answer any questions, giving us lots of information about this special place and its inhabitants.
Well worth the money for nature lovers and photographers alike! Also, Jane's love of nature made the tour that much more pleasurable. The Seals came out to play and show off giving us an authentic experience.
Remarkable Rocks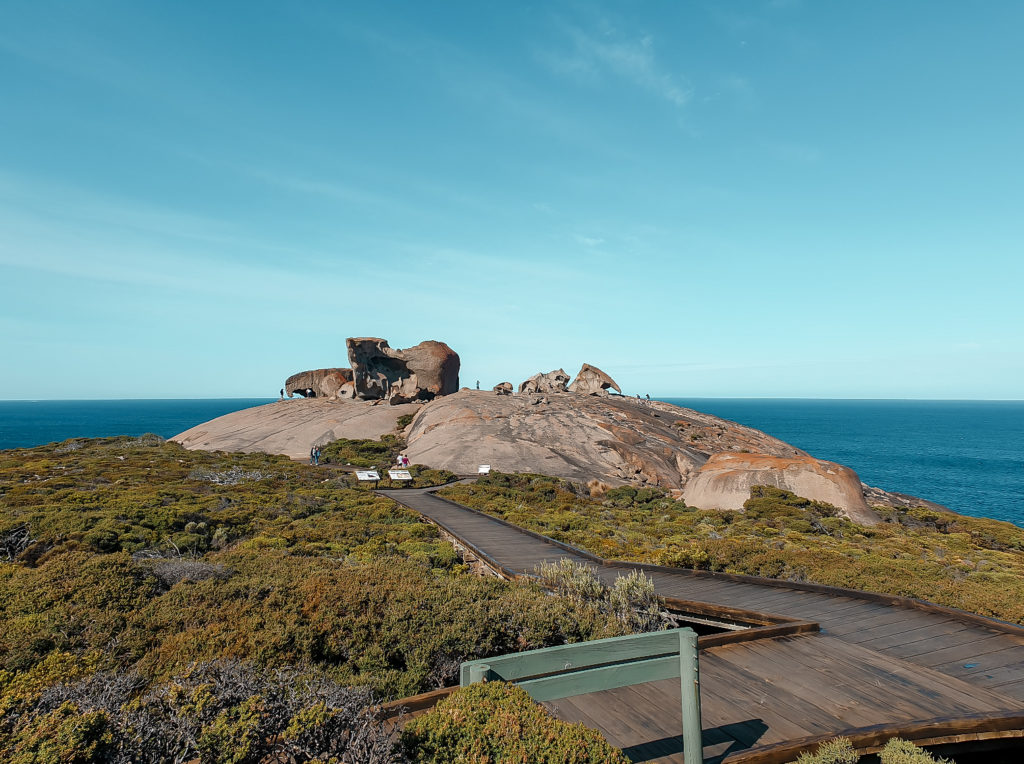 Once again, I was blown away with the coastal rock formations at the remarkable rocks! I had never seen anything like it before. The forces of erosion have made some very interesting shapes in the rocks.
This stunning landmark is located within the Flinders Chase National Park (entrance fee included with the tour) and while you are there, don't miss the good look-out along the road as well. Remarkable Rocks are indeed remarkable!
Hanson Bay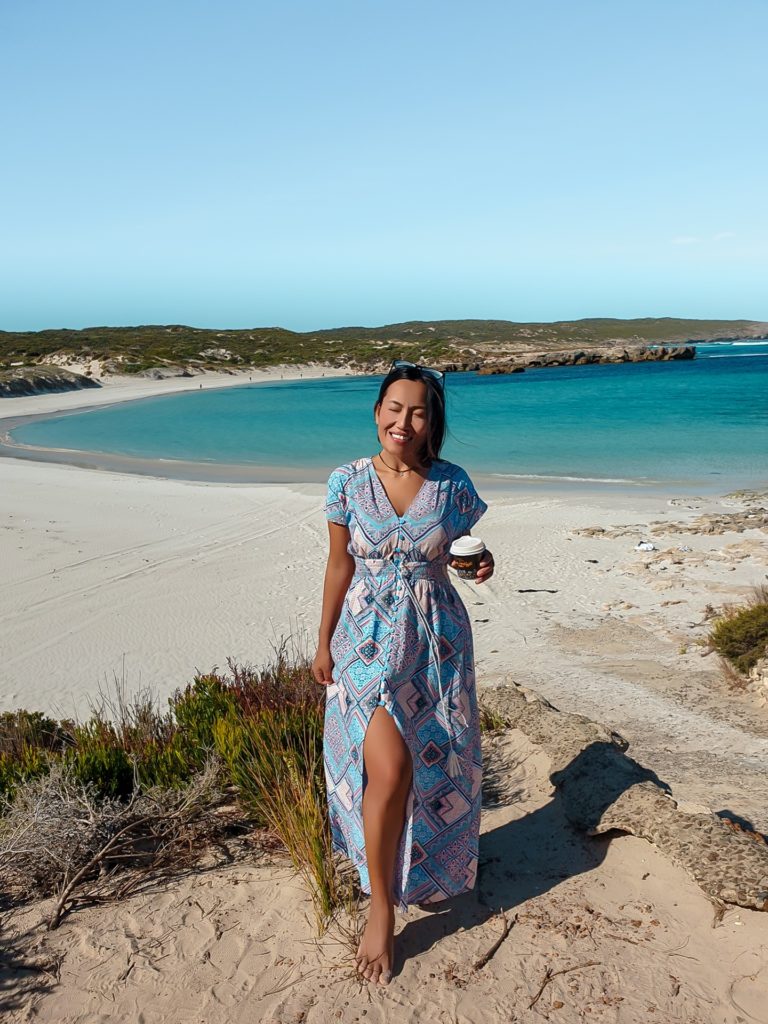 It was a long day full of surprises (no complaints!). Our tour guide Jane took us to the most beautiful beach in Kangaroo Island! Just look at that water! You can also walk to the end of the beach and up to the lookout for an awesome view.
Admirals Arch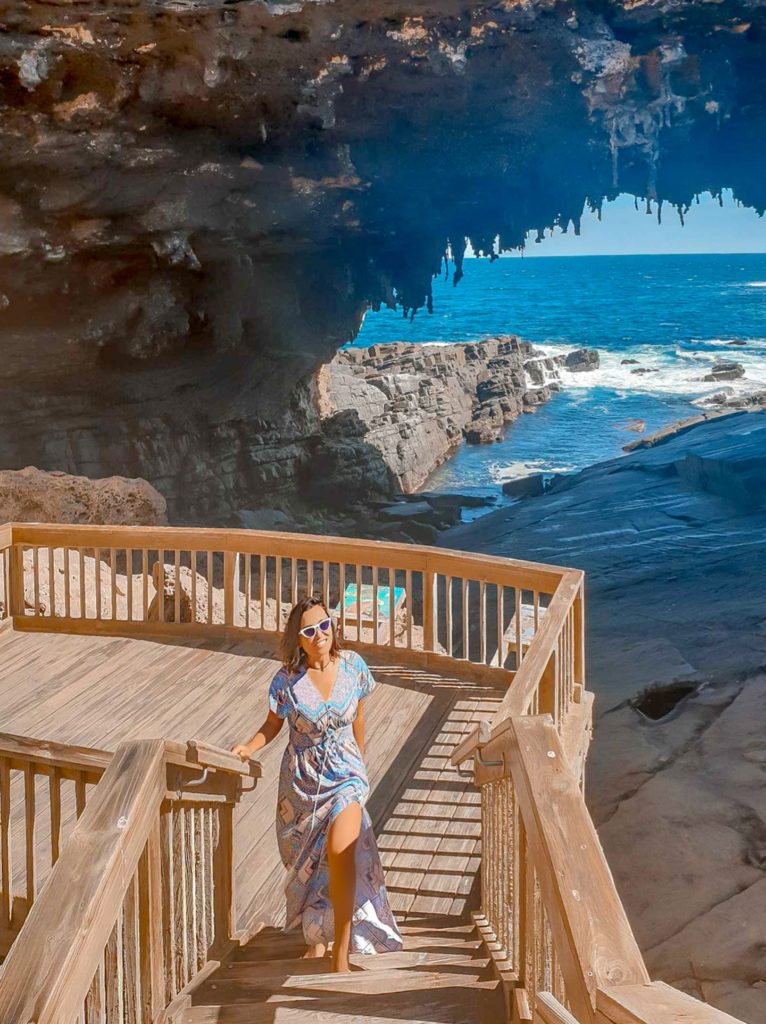 Admirals Arch is the best-hidden spots in the Flinders Chase National Park. It was definitely one of the highlights of my visit to Kangaroo Island. The scenery was spectacular and the added bonus was we even saw some New Zealanders fur seals and the baby seals basking on the rocks! The arch itself was absolutely magnificent and I was so pleased that I was able to visit this awesome place. Well worth a visit and a must-see in Kangaroo Island.
Jane our tour guide was extremely knowledgeable, entertaining and friendly. She was also great at spotting wildlife! She even made a few stops along the way for loads of photo ops which enhanced the camaraderie of the group. It was an unforgettable experience exploring Kangaroo Island.
Click here to read about another fun trip to Barossa valley out of Adelaide. If wine tours and gourmet food are your things you would love it!
Let me know in comments –
Have you been to Kangaroo Island before or want to go now? Which place is your favourite from the post?
If you want to check out Melbourne's top attractions, read it here. And the Master Travel Guide to Sydney– everything from visa, wifi, food and all are covered here.
Subscribe here for new posts here.
If you need to book accommodations for your next travels, get $55 discount with Airbnb here. It is available only for my readers.
Alternatively, you can check hotel prices and book it through trusted Agoda

, or

Booking.com
If you don't have your flights yet, check out ways to book the cheapest fares here

, or

here,

but if planning and booking your trip is a hassle, let me help!

Contact me now.
2 Day Kangaroo Island tours