What better time than now to plan for that much-needed road trip! if you are looking for information on Perth to Esperance road trip. I got you. This article covers all the must-sees between Perth to Esperance road trip and more. Get set for an epic over 800 km excursion, covering unblemished seashores and immaculate wild in Australia's Southwest.
This road trip itinerary will take you through the effervescent city of Perth to humble communities like Bunbury, Busselton, Margaret River region, Pemberton, Walpole, William Bay National Park 15mins from Denmark, Torndirrup National Park nearby Albany, Fitzgerald River National Park near Hopetoun, Esperance and nearby Cape Le Grand National Park and lucky bay, then to Kulin via Wave Rock, followed by York and back to Perth.
It is a road trip that starts with one stunning setting and then on to the next. See with your own eyes the waterfront attractions, local untamed life, jaw-dropping landscapes, and experience transcending woodlands, perfect beaches. Drench yourself in Native culture with the sounds of a didgeridoo, national park, Visit the deep Ngilgi Caves, and more.
A Road trip From Perth To Esperance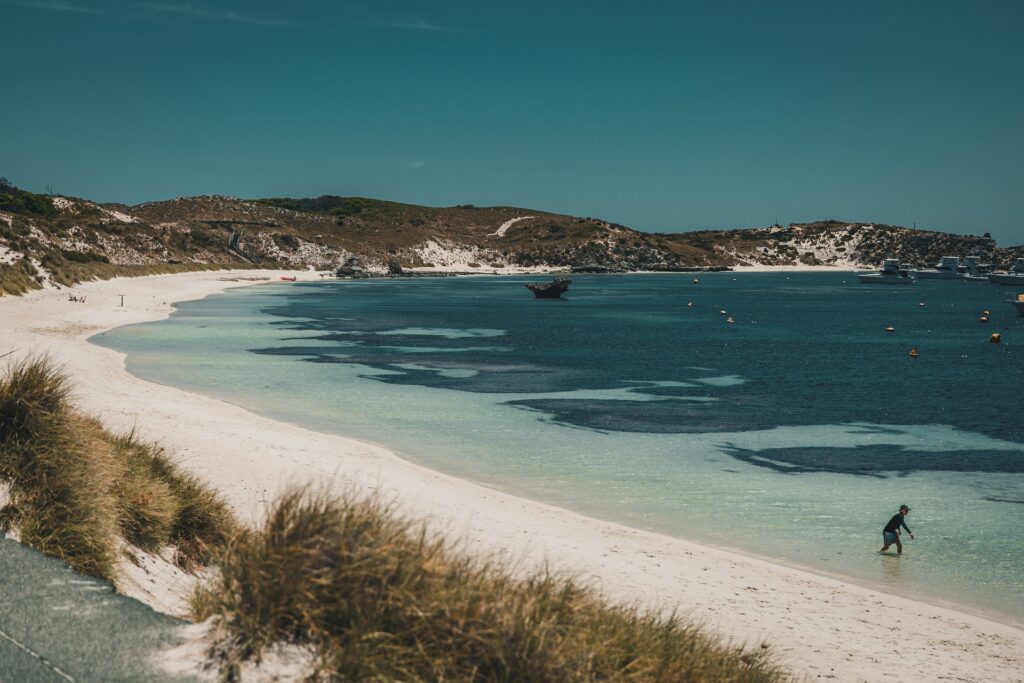 Quick Checklist
Time: 14 Days but can be longer or shorter depending on your desire
Transport: Vehicle/plane
Cost: $$
1. Perth
Perth is the capital city of Western Australia and one of the best cities in Australia to experience laid-back beach life. Here is the Perth solo itinerary that covers all the fun things to do/see in Perth and before I forget, in the early evening, go for a walk-through of Rulers Park, set in the city's core. Greater than New York's Central Park, Kings Park awards fantastic perspectives on the Swan and Canning streams just as bushland trails and manicured gardens.

If you got a few more days on your hands, here are the 13 best weekend getaways from Perth that you can do. From meeting the state's cutest animals Qukkoa, Skydive taking in Western Australia's amazing coastline and turquoise waters to swimming with the Rockingham Dolphins. Plus for an untamed life experience, kayak out to the Shoal water Islands Marine Park to spot ocean lions and little penguins at Seal Island and Penguin Island.
2. Bunbury
Once you leave Perth the next stop on this road trip would be Bunbury. It takes approximately 2 hours drive to get here; a town is mostly known for the wild dolphins, excellent local history museum, regional art gallery, street art, international cuisine, and the Aboriginal culture. If you wish, book the aboriginal tour to immerse yourself in Noongar culture and Indigenous heritage.
With so much to see it's definitely worth a longer visit but if you are planning to complete this Perth to Esperance road trip in 14 days then perhaps 1 day and 1 night is enough.
3. Busselton
About a 52 km drive from Bunbury and you will arrive in Busselton. If you drive nonstop, probably would take you about 35 minutes to arrive. Busselton is known for its sheltered beach, 1.8-kilometre-long, wooden-piled jetty which survived a cyclone, storm, and fire to retain its status as the longest timber-piled jetty in the southern hemisphere and seasonal humpback whales. If you are looking for insight into the history of Jetty; look out for an interpretive center at the start of the jetty.
I would spend a day here and some of the recommendations are Meelup Beach, Ludlow Tuart Forest National Park, Cape Naturaliste Lighthouse, and Castle Rock. Geologic Formations, Aquatastic. Water Parks or Busselton Museum.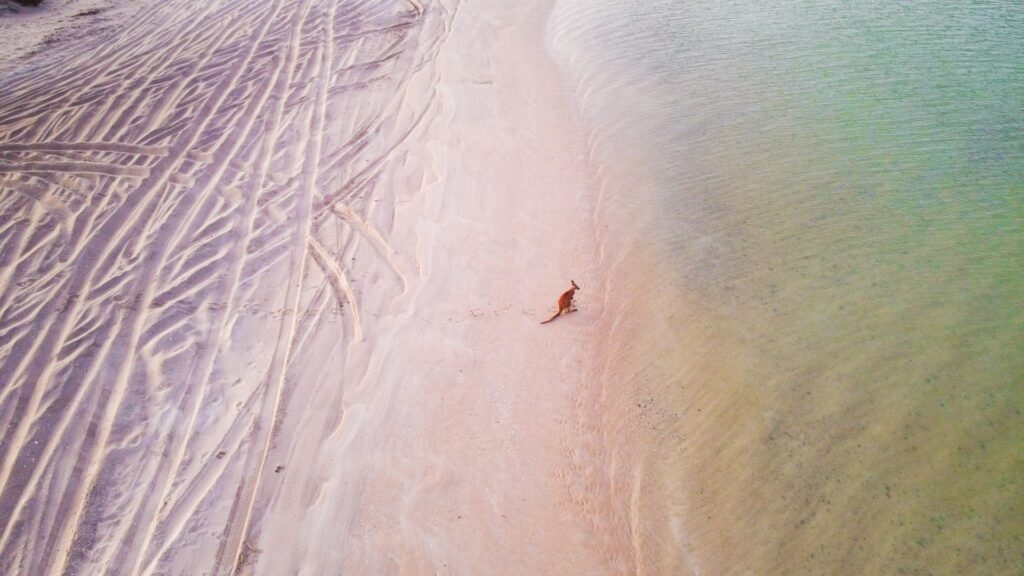 4. Margaret River region
Drive further 38 mins (50km) southwest and you will arrive at the famous Margaret River which is known for its heavenly surf and unfathomable wines. In transit, stretch your legs in Harvey, an enchanting modest community, and the home of the 'Enormous Orange,' which sits on the highest point of a 10-meter (33-foot) tower. There are over 120 wineries around there if you are into wine.
If you would prefer to trade the wine for waves, hit the sand at one of the closes by surf seashores. You do not need to be a surfer to appreciate the wonderful beaches and bays though. At Hamelin bay, you can discover turquoise water and white sand as well as agreeable stingrays that surface to shore.
Different top choices incorporate Injidup Natural Spa, Eagle Bay in Meelup Regional Park, and Smiths Seashore. Also don't miss the adventure into the Ngilgi Caves as your Native guide informs you regarding the cave's legends and play hypnotizing didgeridoo music before you leave for the opportunity to witness brilliant dusk.
5. Pemberton
Our next stop on this Perth to Esperance road trip is Pemberton which takes approx 1 and half hours 132.6 km via Vasse Hwy to get here from Margaret River. En route, stop in the curious country town of Nannup. Nannup is known as the 'Nursery Town' to pay tribute to its numerous excellent nurseries.
Once you arrive in Pemberton, don't miss some of these highlights Pemberton Tramway, Big Brook Dam, Beedelup National Park, D'Entrecasteaux National Park, Warren National Park, and Gloucester National Park. If you can; you can climb the Gloucester tree, it's been said the top offers an amazing view but you take the risk on your own. With the choice of 4 national parks right in Pemberton; the temptation to stay overnight would be normal but there are other 6 national parks in surrounding areas that are even better. So, we move on to the next one.
6. Walpole
That brings us to Walpole, a town celebrated for its wildness. From Pemberton, it takes about 1 hour and 30 mins (120.2 km) via National Route 1 to get to Walpole. The Shiver and Karri trees in the old development timberland are tall to such an extent that the territory is alluded to as The Valley of the Monsters. Take the 800-meter (half-mile) promenade circle to get a grip of how spectacular this woodland is.
Enjoy the excellent streams among the woods of monster karri and shiver trees arriving at right to the edge of isolated gulfs, slopes, and rough coastline. Some of the highlights are Tree Top Walk, Giant Tingle Tree, Mount Frankland National Park, Walpole-Nornalup National Park, and Conspicuous Cliff.
7. Denmark
From Walpole, Denmark is a further 48-minute (65.4 km) drive via National Route 1. It is a coastal town spoilt with delicate, sandy seashores and tree-lined drives. Head to Greens Pool for a beautiful seashore view loaded up with rocks or wind through transcending trees on the Mount Shadforth Picturesque Drive. Also, check out the William Bay National Park which is only 15 mins from Denmark.
The following places are a Denmark highlight too. Monkey Rock, unique Elephant Rocks, Walk the Valley at the Ocean Beach, The Valley of the Giants which is the Southernmost Point, West Cape Howe with Rivermouth Bridge, another bridge -Heritage Rail Bridge and Lights Beach.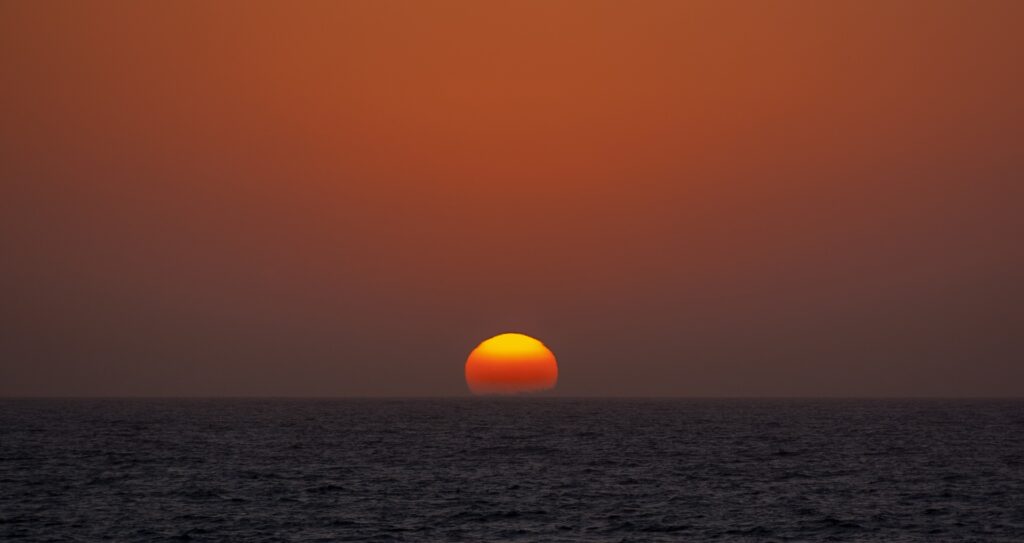 8. Albany
Once you leave Denmark and drive 41 minutes (54.5 km) via National Route 1, you can stop at Albany. Head to the whaling gallery to find out about the town's set of experiences or take a journey to recognize the whales in the water. Alternatively take a 40-minute drive to the Stone Skywalk, a suspended walkway that was twisted around the tremendous stone outcrop of Palace Rock to the culmination. As you walk around the sky, you will get sees from the recreation center and adjoining farmland to Albany on the south coast. You can even spot Mount Gardner and Mount Manypeaks toward the southeast. This is also where you will discover the locale's greatly adored orchids and wildflowers in August and September.
Get back to Albany for the evening to investigate the city's captivating legacy. Albany denotes the principal European pilgrims who set foot in Western Australia. The primary guard of the Australian and New Zealand Armed force Corps (ANZACs) left for the war zones of the Main Universal Conflict. Get a prologue to the area's rich history by going for a 30-minute stroll along the Harmony Trail or visit The Public ANZAC Place. A while later, fly into the Incomparable Southern Refining Organization for a sample of incredibly famous Australian whisky.
On your way out, don't miss the Torndirrup National Park and go for a plunge at the Little Beach which is in Two Peoples Bay National Park and Nature Reserve near Albany regularly called perhaps the most wonderful seashores in Australia.
9. Hopetoun
Perth to Esperance road trip is one of the best road trips Australia has to offer. As you drive from Albany towards Hopetoun, it is worth making a stop at the Bremer Bay and Fitzgerald River National Park. Bremer Bay is overflowing with seashores, ideal for swimming, surfing, sandboarding, swimming, scuba jumping, and quad trekking.
Between mid-April, to mid-September, you could possibly spot orca killer whales, which can develop to be six to eight meters (20 to 26 feet) long. To see them though; you have to leave on a boat journey with a tour company. A certified sea life scientist will drive your visit, so you can watch the whales just as you learn about them.
And don't forget to witness a botanical wonderland that is Fitzgerald River National Park renowned for its rugged and spectacular scenery.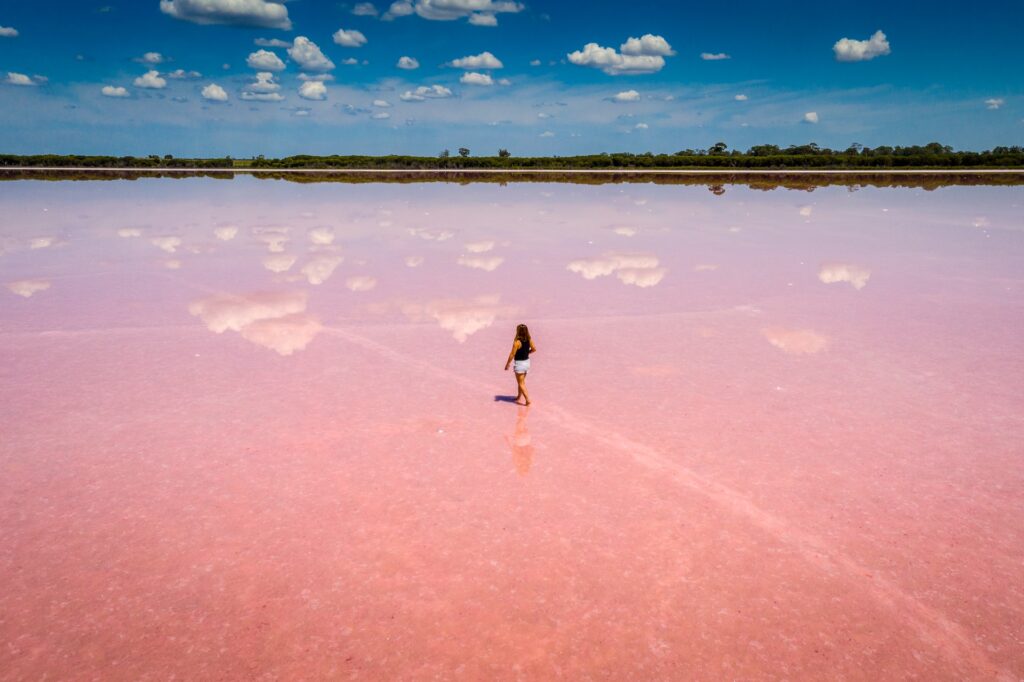 10. Esperance
2 hours drive from Hopetoun and you will get to Esperance. Home to white-sand beaches, incredibly blue water, and surprisingly a pink lake, you will need as much time here as possible to enjoy it all.
To start with, head to one of the town's most popular characteristic tourist spots, Lake Hillier, situated around 130 kilometers (70 miles) from Esperance. Here, you will track down an astounding bubblegum-pink lake adjoining the dim blue sea. The lake can be seen by chartering a plane, helicopter, or boat and the good thing is all of them offer an amazing perspective on this jaw-dropping sight.
En route from Hopetoun, if you have time check out these spots near Esperance too. West Beach, Twilight Cove,
Kangaroos at Lucky Bay, Cape Le Grand National Park, and Frenchman's Peak.
Cape Le Grande Public Park is where you can discover one of Australia's notorious encounters: spending time with kangaroos on the seashore! At the furthest finish of Fortunate Narrows, you will discover kangaroos relaxing on the absolute whitest sand in the country.
Recommend camping at Luck Bay campground which is an ideal sight with free grills and hot showers. Take in the clear turquoise waters and enjoy the last few nights on this Perth to Esperance road trip.
11. Wave Rock
After amazing 13 days, it is time to go back to Perth. It is roughly an 8.5 hours drive to Perth so, here are the suggestions on where to take those necessary breaks. From Esperance, it takes about 3 hr 56 min (382.5 km) via National Route 1 and State Route 40 to get to wave rocks. If you want to break your trip it is worth stopping by to check out Wave Rock aka Katter Kich in the aboriginal language which is significant to Noongar people because it is a Noongar Kenny (dancing) ground. The colors of the rock are amazing and are caused by minerals being washed down the rock. The Erosion has developed the rock into wave rock, the rain has taken away half of the rock. Maybe in the future, it might eventually collapse, and break away. Remember it costs $12 per vehicle (to be paid at the entrance) once you are in the reserve, payment can be paid at the meter or kiosk. Accessible all year.
12. Kulin
Drive one hour via Kulin-Holt Rock Rd and you will arrive in Kulin (pronounced 'Cool-in'). Another good spot for that easy 15 mins stretch break and fresh air. There is not much to do here apart from Jilakin rock (20mins drive) and Yeerakine Rock but during the months of August and September, Kulin's many nature reserves offer thousands of dazzling floral species, many of which are unique to Western Australia.
If you have the energy for continued travel, Perth is another four-hour drive away with a break at York, or alternatively, pull an overnighter at York since it's a decent little town.
13. York
The last stop on this Perth to Esperance road trip will be York. Here are some suggestions on what you can do in York before heading back on an approx 1:30 hours drive back to Perth.
Surround yourself with all the vintage cars at the York Motor Museum.
Take a walk to Mount Brown lookout for 360 views of the Avon Valley.
Get on a hot air balloon over Avon Valley
Visit Gallery 152 and see the artworks of some of Australia's finest modern artists.
Explore WA's pastoral history at the Residency Museum.
Head to the York Olive Oil Co. and learn the process of producing this olive oil.
1 night in Bunbury, 3 nights in Margaret River, 1 nights in Denmark, 2 nights in Albany, 2 nights Hopetoun, 3 nights in Lucky Bay, Esperance and 1 night in York.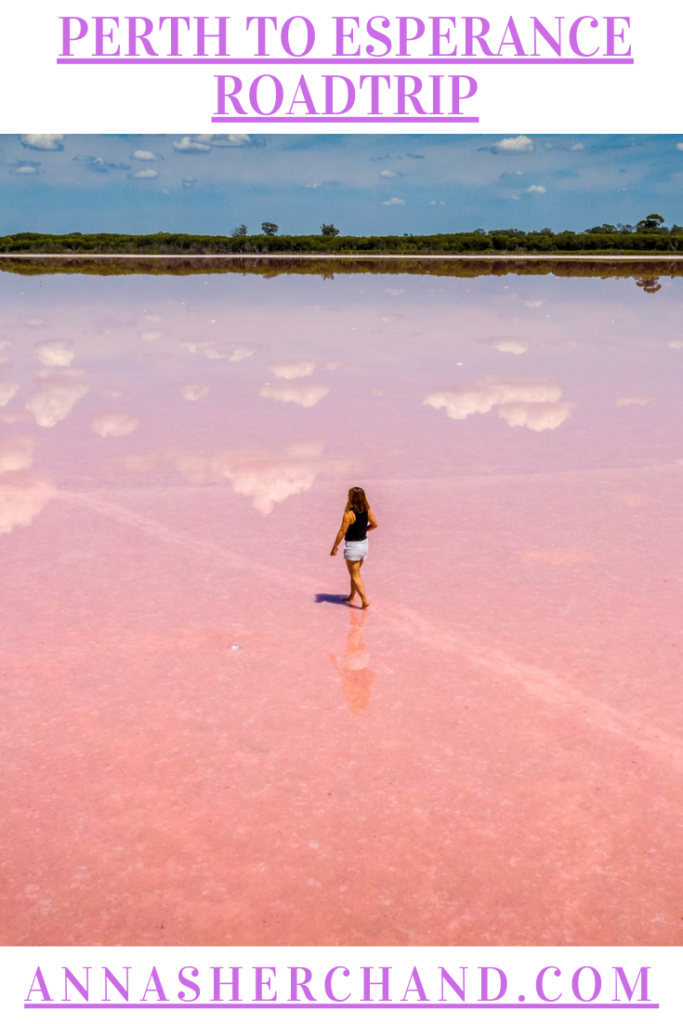 Let me know in the comments:
Perth to Esperance Road Trip 2023