This article features secret Melbourne walks you may have never heard of before but remember to stay at least 1.5m away from other Victorians. Very few things can top quiet and refreshing walks in and around parks and streets. Keeps you fit and is a great way to get out and about, especially during these unusual times that saw people confined in their houses for months. The only problem is people are discovering these hidden secrets, making it increasingly difficult to enjoy quiet walks.
With that said, these secret Melbourne walks can be done solo while you explore your local area. This article does not cover Royal Botanical Gardens to Shrine of Remembrance walk and Lilydale to Warburton Walk. (these are well-known walks) Alright, let's go!
10 Secret Melbourne walks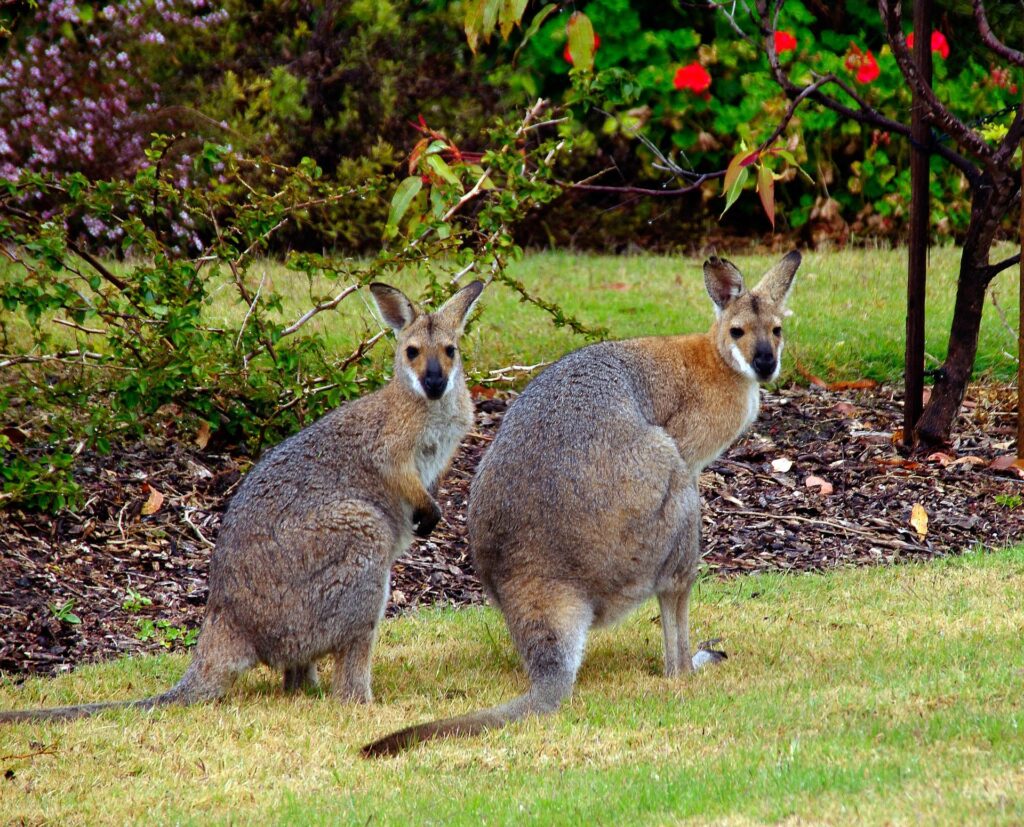 1. Cranbourne Gardens
Getting a quiet walking trail around the city can be challenging, but Cranbourne gardens is a promising place to visit. The area has manicured lawns, pristine landscapes, and untouched vegetation. It is filled with wallabies, echidnas, wombats, and bandicoots that cover the whole area.
If you want to disconnect from your busy life, taking a walk in this spectacular foliage will renew your energy. The riverbed walk exposes the meandering river bend owing to the tourists an exceptional panoramic view.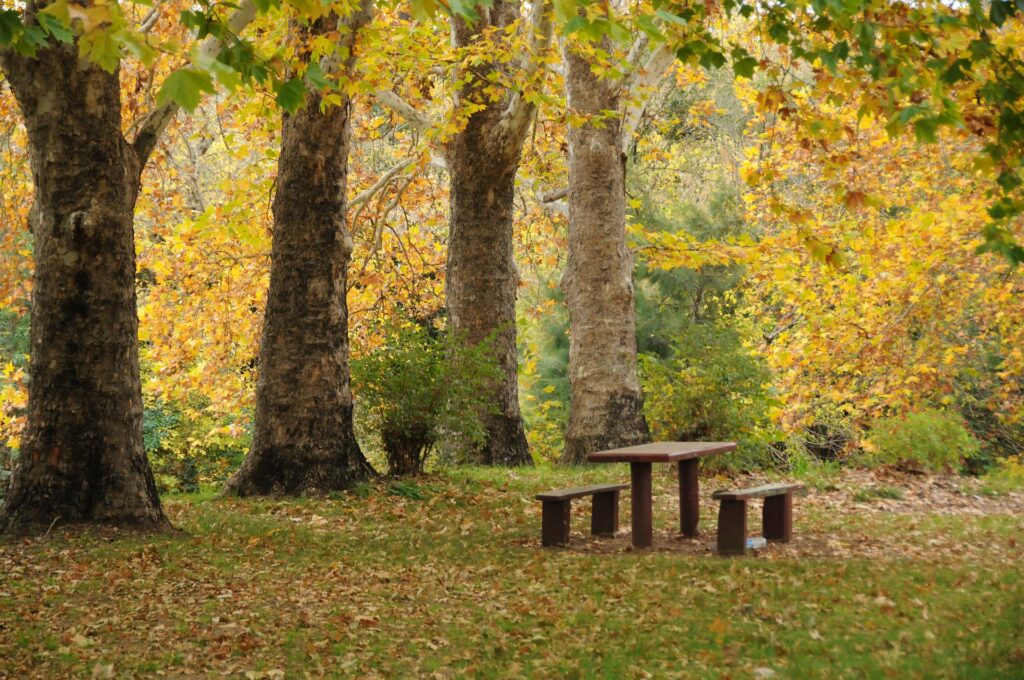 2. Maribyrnong River
The river begins in Lancefield, passes through market gardens near the airport, and eventually meets the Yarra River near the Westgate Bridge. It is one of Melbourne's most treasured well-used waterways.
As you take a stroll around the vicinity, you will not fail to notice the statue of the Chinese goddess Mazu. She stands on a pedestal that is surrounded by a moat. If you follow her view carefully, you will get to see the beautiful skyline of the city.
3. Kororoit Creek Trail
The trail runs over 16km from Fearon reserve to WG Cresser Reserve. It's an excellent stroll for kangaroos as well as humans. It features an impressive series of public artworks created by Geoffrey Ricardo. The trail is exceptional for walking, running, biking, and dog walking.
4. Plenty Gorge Park
It's located only 20km from the central business district of Melbourne. It's a refreshing area that allows tourists and locals alike to take a break from their routine. It is an extensive area of bushland, wetlands, and grassland that hosts diverse species.
The trail can be a bit challenging to tackle, make sure you carry plenty of water and take a rest as much as you need. You can easily catch the different bird species, frogs, echidnas, and kangaroos.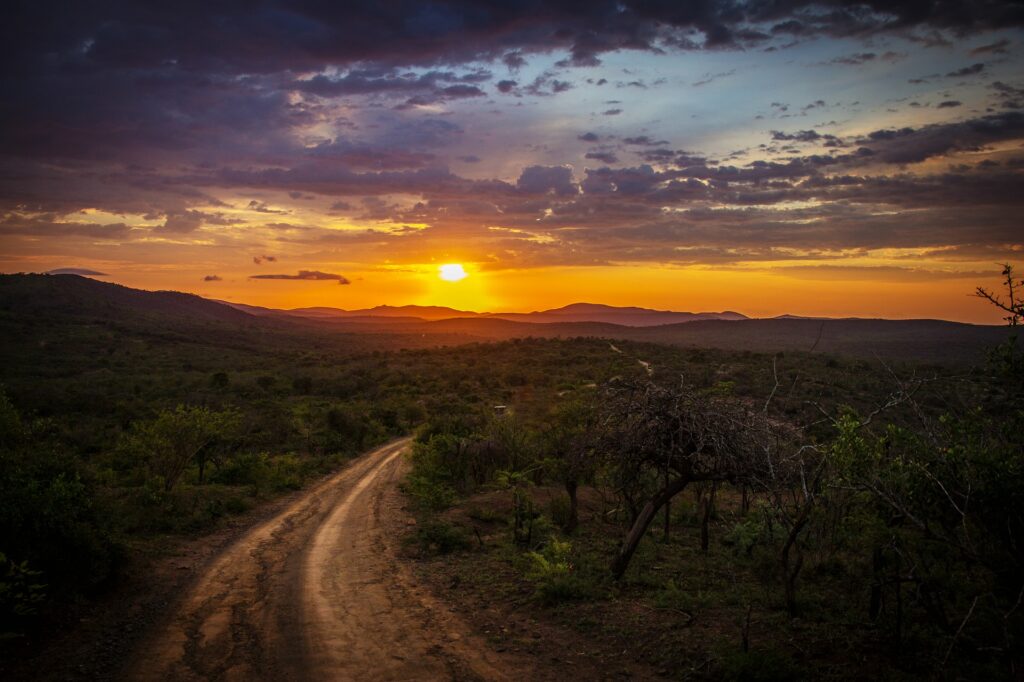 5. Port Melbourne
It's one of the most amazing places to visit whenever you are touring Melbourne. It's a hidden area that is located at the St Kilda pier. If you come with a car, it is appropriate that you start from the Sandridge Lifesaving Club. You will get to see the different names and dates written down on the pier. It is an experience of a lifetime as you get to see all the highrise buildings with excellent views of the bay.
Depending on the time of your trial, you can easily catch a glimpse of the penguins. The colony is usually around the whole year but the best time to see them is during the summer. You mustn't interrupt them with modern technology. The male penguins can be quite aggressive.
6. Darebin Parklands
The 33-hectare bush park is an exceptional area to take an early morning stroll. The area is filled with kangaroos as well as other wild animals. You can opt to walk along Darebin Creek to see the diverse fish species and frogs. The park is also home to many different breeds of birds. You can take a moment to take in the beautiful landscape and be one with nature in this fantastic park.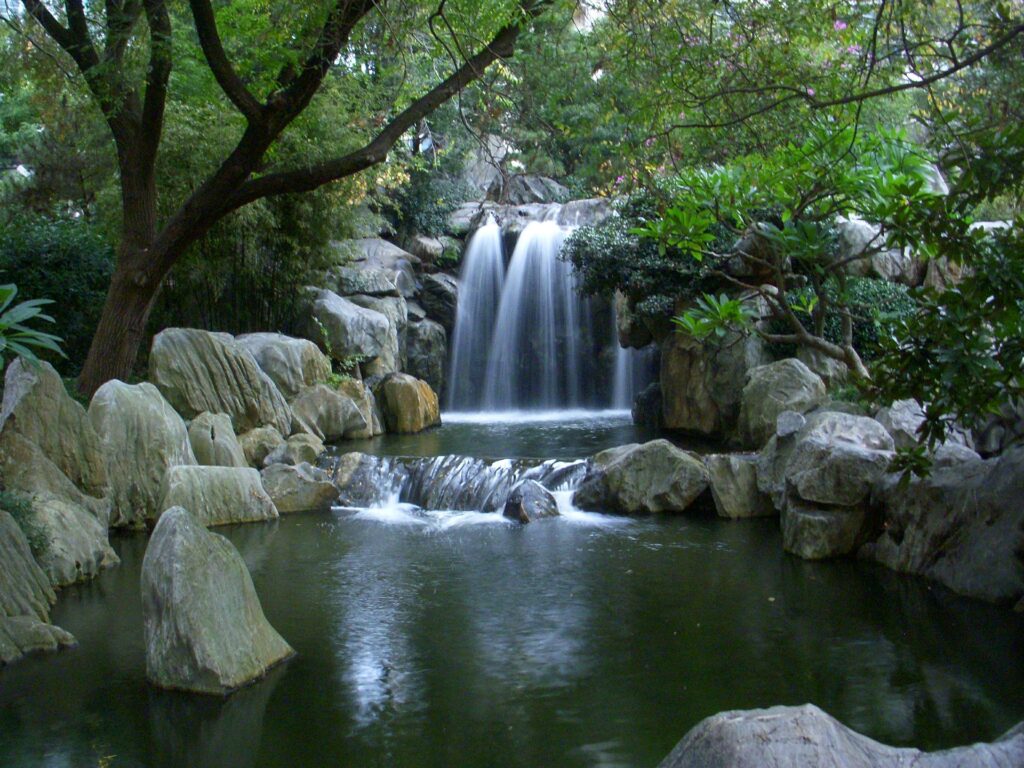 7. Lysterfield Park
If you are looking for an Aboriginal cultural landscape, you must go to Lysterfield park. In close proximity to the Dandenong Ranges, the park is an exceptional place to take a walk or a jog.
There is a vast range of recreational activities that you can do with your friends at the park. You can easily spot kangaroos and even opt for a little bike riding to take in the fresh air. The vicinity also accommodates kayaking and canoeing for those seeking water activities.
If you want a close glimpse of the majestic kangaroos and wallabies, Lysterfield park's reputation goes unquestioned.
8. Merri Creek
It runs over 60km over Melbourne's northern suburbs to the Yarra River. A fantastic walk along the creek will start at the tram stops. There are a lot of green spaces on the path that allows different flora and fauna. You will get to see the different birds and tortoises in the water.

You can take your friends on a biking spree in the area. It's one of the hidden spots that are completely breathtaking. Cycling around this area you will get to see the different plantations and animal life.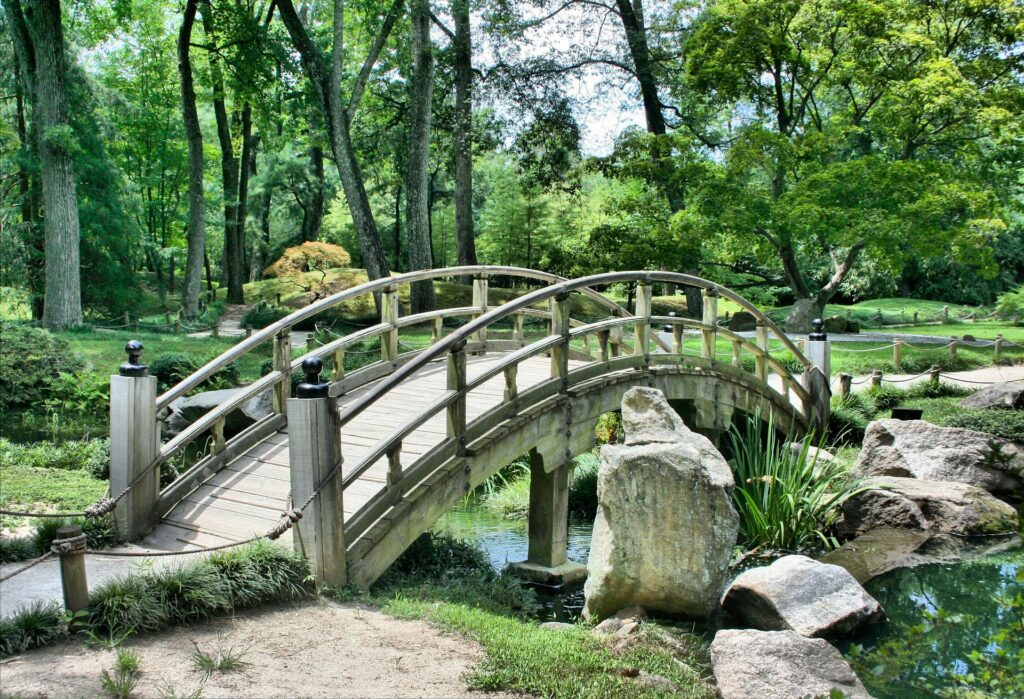 9. Wilson Reserve
A picturesque walk around Wilson's promontory can quiet down the mind, slow one's breathing, and make you feel new. The reserve is over 20 hectares featuring different types of frogs plus over 100 species of birds.
This reserve is directly connected to the upper and lower parts of the Yarra River. The area management does not allow pets in the vicinity. However, they allow dogs when you demonstrate effective control over your dog.
10. The Yarra Trail and Dandenong Ranges
Nothing beats a walk down your favorite nature trail than taking a stroll down Yarra Valley and the Dandenong Ranges. The area is filled with redwoods that tower over each other densely populating the forest. You can easily tune off the world while walking here; the rattling leaves silence all the noise and commotion.
It's a breath-taking place to have a picnic or even take pictures for your Instagram. Do not miss out on this mind-blowing experience.
Mornington Peninsula, arcades walk or trials in national parks are also worth exploring and I will add them when I am allowed to explore further than 5KM.
Final Thoughts
I hope this secret Melbourne walks guide gave you an idea of green spaces in Melbourne. Sometimes all we need is a simple stroll in these magical areas that can completely transform us. The areas are filled with animal life, scenic views, high canopies, and endless fresh air. The city that is widely famous for the buzzing cafe culture also has tons of greenery to go for a quiet walk, or gorgeous spots to read a book and hopefully soon open road to go on road trips adventures.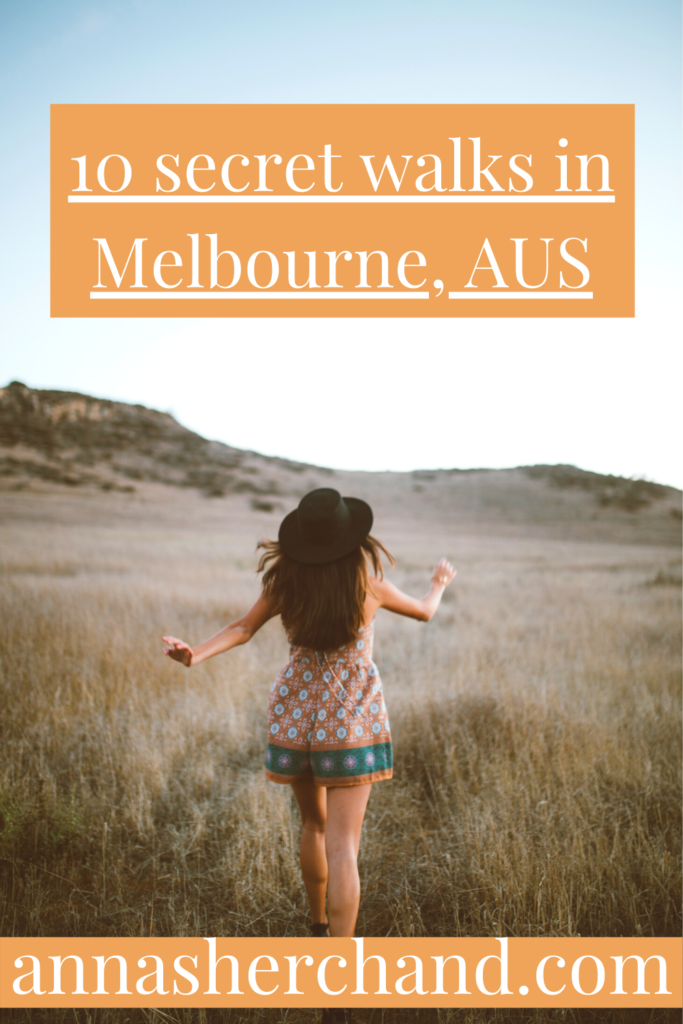 Let me know in the comments –
10 Secret Melbourne walks you don't want to miss