Are you wanting to go on solo holidays for the first time? Or are you an avid solo female traveller like me, looking for the best solo traveller holiday destinations? I got all the answers covered and more for you here in my solo female travel blog.
As you know, Solo travel is travelling that you do on your own and no better time than now to plan your solo holidays for 2019.
Solo female travellers don't wait for others to travel with. They just book that ticket and off they go because they know if they wait, that could be forever and no one should have to wait forever to be on that hammock by the Ocean do they? Some may call it singles holidays, single traveller holidays, holidays for single people, just you holidays, holidays for one or solo friendly holidays.

Have you rolled your eyes when people gasp, shock in horror look at you weirdly when you announce you are a solo woman traveler or travelling on your own? I get you, my fellow female travelers, it's not like we are walking to New York city from Sydney! I know just like me, you spend a lot of time thinking, planning, researching and finally making it happen.
It is imperative to understand safety concerns (all of my recommendations below passed the safety standard for travelling at the time of writing), find cheap flights, reasonable accommodation and travel plan with affordable insurance. Solo travel as a woman can be challenging but with the right attitude, some savings and good planning it can be done smoothly.
Click here to get the best travel resources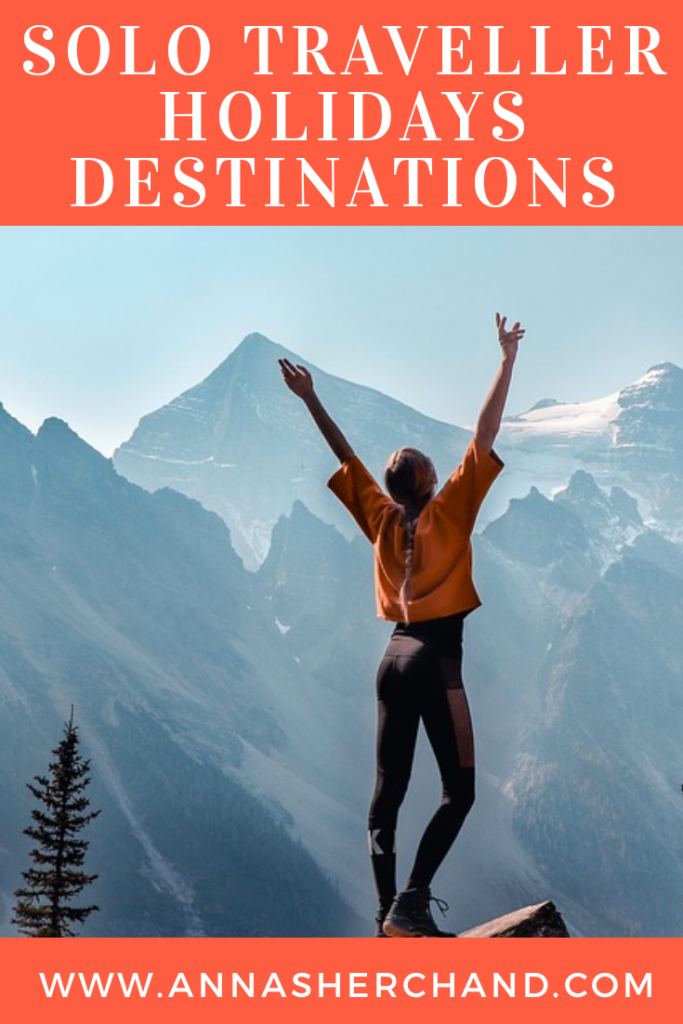 With 3 years of solo travelling under my belt, travelling 38 countries and 5 continents. I am all about travel, especially women travel, female travel destinations and travel tips. Travelling alone has become somewhat of second nature now. But in case, you prefer to travel with plus one, there are tons of solo female travel group and solo female travel network online.
Before we start the best places for solo female travel, here are 7 travel tips related to your safety anywhere in the world.
Always make a copy of your passport and keep it in your luggage or day bag
Don't walk on your own at night in poorly lit places or empty beaches
If you can wear a money belt that fits under your clothes
Don't carry a lot of camera equipment – especially in major cities
Beware of thieves posing as police officers
Don't carry too much cash with you. Probably a good idea to bring half of it with you and leave half in the locked up bag or deposit box in the hotel
Don't wear flashy jewellery
Without further ado, below are my highly recommended 10 best destinations for solo female travellers.

Solo Traveller Holidays Destinations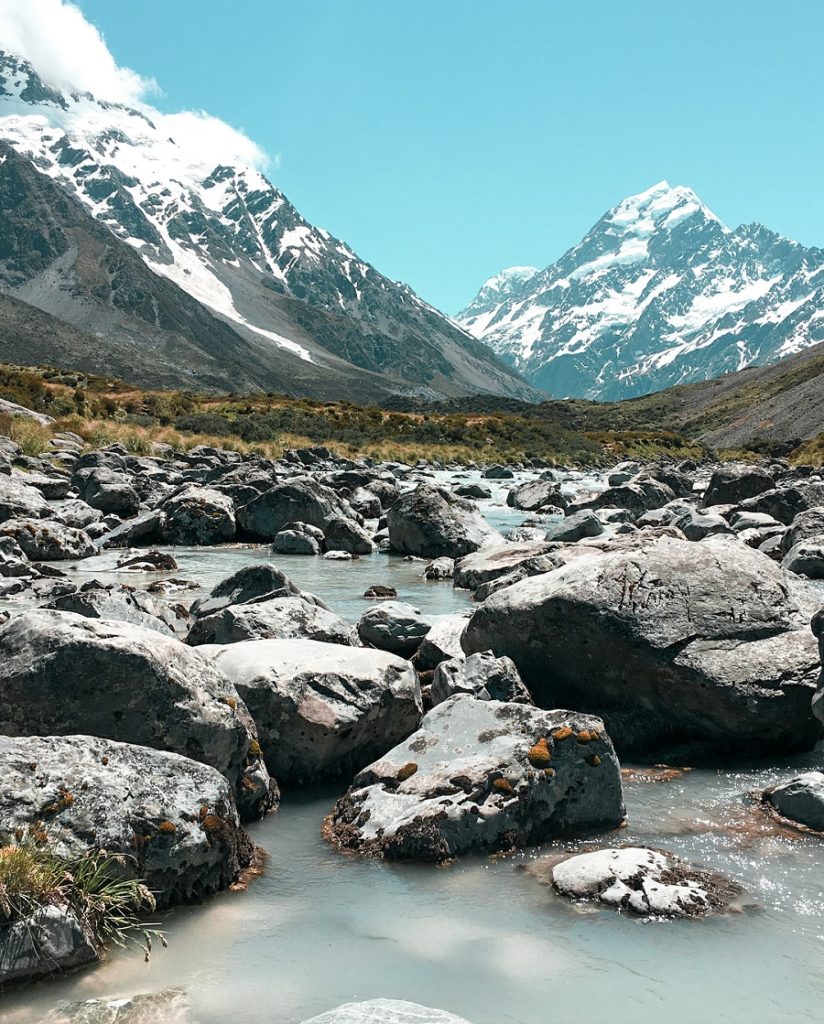 1. Explore the beauty of New Zealand
It is safe to say New Zealand is the nature-lovers' and thrill seeker's paradise. Photography, hiking, bungee jumping, sailing, scenic flights, skydiving, dolphin watching, fishing, camping, river cruise or just relaxing. Whatever you are there to do, you really can't go wrong.
The background sounds of wildlife, ferries, or just a quietness of nature offer such a striking landscape which is so picturesque. It really is serene!
The best way to experience the peace, beauty, and tranquillity of New Zealand is to see it for yourself. Whether you are in a small car, bus, train, ship or cruising at your own pace and whim, you cannot fail to be amazed and enthralled at the variety of constantly-changing scenery which surrounds you on all sides, and the limitless possibility of visits.
The snow-capped mountains change in appearance with changes to the light and the sunshine. You could spend your day just watching the changing vista and not be bored. It is so beautiful, everywhere you look captivates the senses and provides you with a true appreciation of nature. You could spend a lifetime and so much would remain untouched. Rugged beauty to the max!

And the best thing is NZ is one of the best places for solo travel for women and also the safest places for women to travel alone.
Check out the must-do in North Island of New Zealand here and
 the most beautiful places in South Island New Zealand here.
Best Season to visit New Zealand
New Zealand in Summer – December to February. Travelling in summer has the advantage of the best overall weather
New Zealand in Autumn (Fall) – March to May
New Zealand in Winter – June to August
New Zealand in Spring – September to November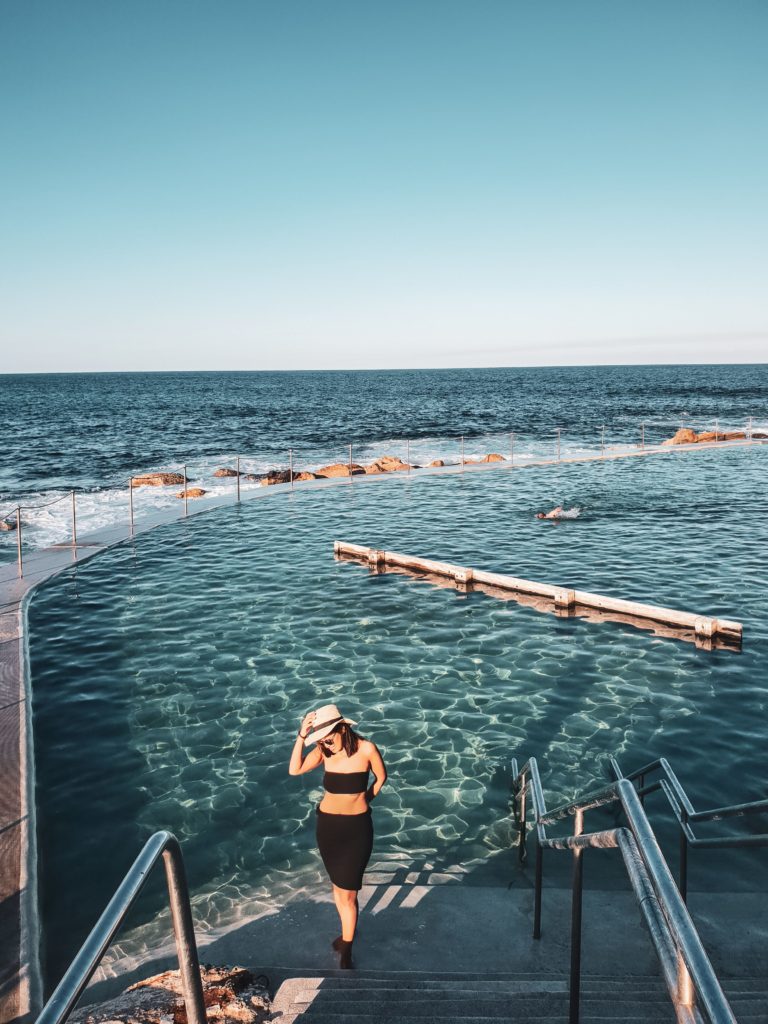 2. Road trip around Australia
A road trip around Australia is a perfect getaway. Starting from Sydney is common among travellers then heading to either East coast, west coast or around Northern Territory and few other off the beaten path. From a few days, weeks to months-long road trip can be experienced with the pristine white sand beaches, cute koala type wildlife or swimming with the sharks or dolphins by your side! Even if you start your trip solo, you will likely bump into a small group of people from escorted tours and other fellow solo travellers.
There are many road trips to choose from and almost all of them offers some of the most stunning scenery available on this planet. Flying is quicker but in Australia, it's certainly true that the journey can be as important as the destination, especially in a land dominated by expansive outback landscapes.
World famous Great Ocean Road road trip comes with little beach gem "Lorne", a sweet little town like Port Campbell and, as well as the magnificent apostles, the beauty of 'lesser' locations like Loch Ard Gorge.
Another road trip featuring stunning places is east coast of Tassie, from Hobart to the Bay of Fires discovering the amazing short walks–the tallest and widest Australian landscapes. The Coral Coast Drive, Outback Central Arnhem Highway road trip, The Savannah Way, Journey from Cairns to Cape York are some of the recommended road trips.
With great weather and scenery, Australia is one of the best places in the world to pull a road trip. It is also popular for beach holidays for single travellers as well as married or separated. There are tons of woman solo travel in Australia and if you are doing a certain road trip, chances are you will meet the same people again as everybody does the same route.
One of my friend from northern hemisphere did singles Christmas holidays 2018 and absolutely loved the sunny beach days in Christmas. If you can, plan your travels to Australia during the summer. It is one of the best places for solo traveling and solo trips for females are increasing daily with its less crime rate. Reson why it is also regarded as safe places to travel alone.
Read about the road trip I did, east coast Australia.

 Read the best Instagrammable places in Sydney here.

 Read the solo travel Sydney, Australia guide here.  
Best Season to visit Australia
Australia in Summer – December to February
Australia in Autumn (Fall) – March to May
Australia in Winter – June to August
Australia in Spring – September to November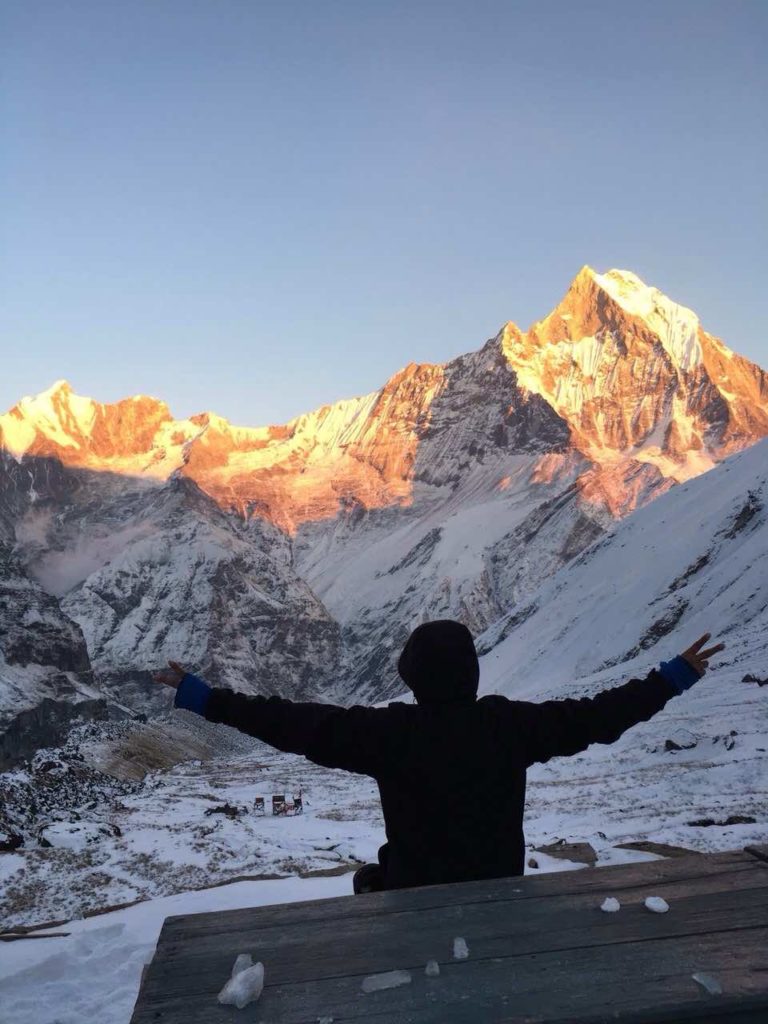 3. See the tallest mountain in the world in Nepal and more
Though still recovering from the earthquake of 2015, Nepal is full of culture, mountains, and optimism. I was impressed with the country's natural beauty and soaked the fresh air as I kept on walking towards Everest Base Camp a couple years ago.
Not only the majestic tallest mountain in the world, but Nepal also boasts the famous Hindu temple- Pashupatinath Temple, Buddhist Monkey Temple aka Swaymabhunath on top of the hill and a Mosque in the middle of the city.
While you are there, eat the delicious Nepali food such as Thakali Dal Bhat, street momos, tasty Chowmeins and a sip of Rakshi!
Let me just add, I've met travellers who went to Nepal for month-long trekking and they are living there for 10 years now! Some even call Nepal home setting their businesses there and marrying a Nepali.
If you are after one country to spend your holiday in beautiful nature and give back at the same. You can do so in Nepal in many ways. You can either Volunteer in an NGO, teach in a school or participate in social campaigns.
If you need more reasons to visit Nepal, read this post where I cover all 
the reasons to get you inspired to travel to Nepal.
Also, long shot but if happen to be in Nepal during Valentine's Day in 
February and not sure what to do there. I've got you covered. 
Read my Everest Base Camp series here.
Best Season to visit Nepal
Nepal in Winter – December to February
Nepal in Spring/Summer – March to May (The second-best time to visit and trek; spring brings warm weather and spectacular rhododendron blooms)
Nepal in Monsoon (Rainy) – June to August (The monsoon rains (mostly at night) bring landslides, and clouds often obscure mountain views) low season hence things should be cheaper
Nepal in Autumn (Fall) – September to November (Clear skies and warm days make autumn the peak season)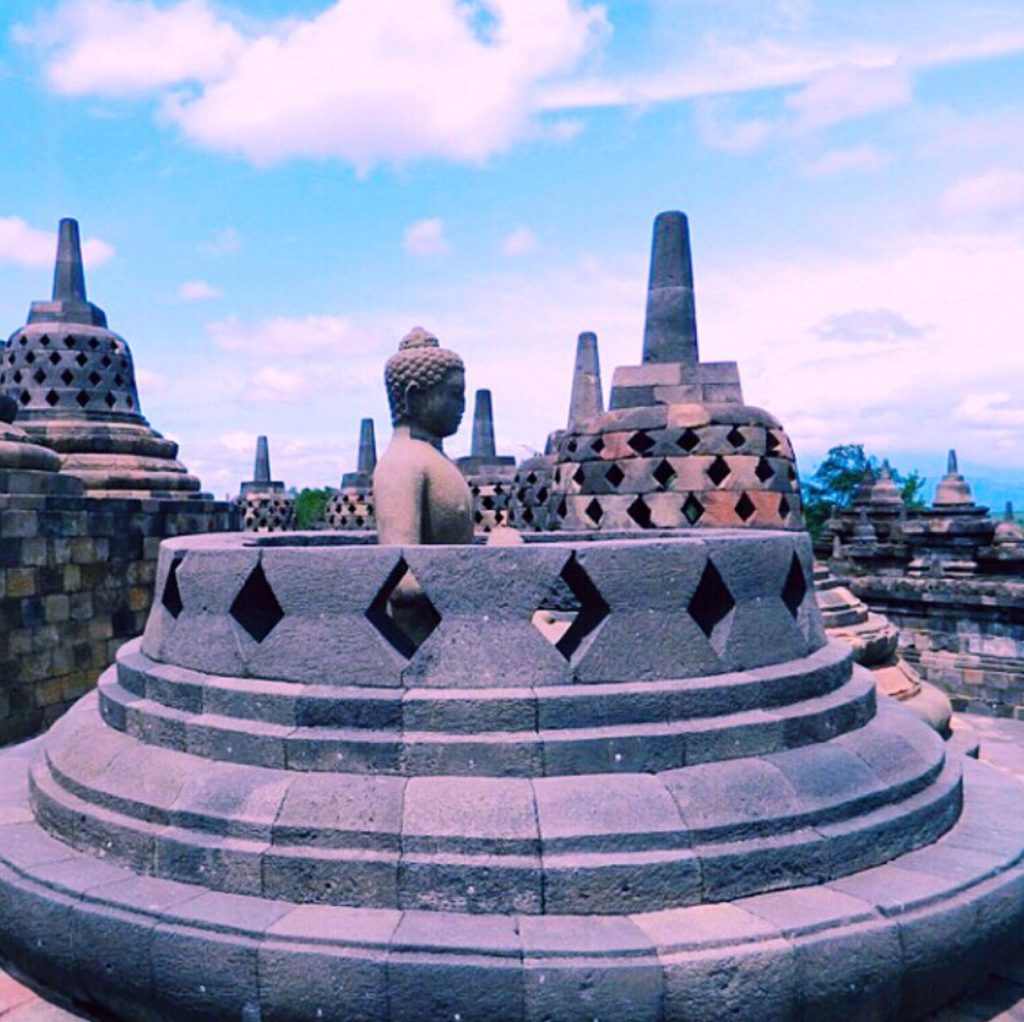 4. Experience wonderful Indonesia
If you are a fan of offbeat travelling and unusual things to see and do. You would enjoy Indonesia, even though now a very popular tourist destination, would be a great choice for lesser visited places such as Pantai Parang in Yogyakarta, the spectacular Kalimutu Volcano in the Indonesian island of Flores, Elephant Cave, the temple with an evil face carved out of the big stone at the entrance to welcome the visitors!
I can recommend visiting the Sacred Monkey Forest Sanctuary (Mandala Wisata Wenara Wana), three Hindu temples in the heart of the green forest and Pura Taman Saraswati, Hindu temple devoted to Saraswati Devi, goddess of wisdom. Then comes the most peaceful site and view ever, Tanah Lot, yet another Hindu temple, but it sits on a rock in the Ocean surrounded only by the sea and apparently protected by sea snakes!
Off the beaten path of "ghost town" of Taman Festival Bali, former themed park in Sanur, and the spooky Necropolis of Trunyan traditional village in Kintamani area where residents instead of cremating the bodies of their dead, they lay them on the ground. That's some dark tourism there for you.
For the change of scenery, there are miles long beaches as well where the board, free sunbath and hotel service are top notches. It is one of the favourites of female solo travel destinations.
Whatever you are into, Indonesia got something for everybody.
Read about this Indonesian city of java here.
Best Season to visit Indonesia
There are two seasons in Indonesia. The dry season (April to October), and the monsoon season, (November to March) and enjoys hot and humid temperatures all year.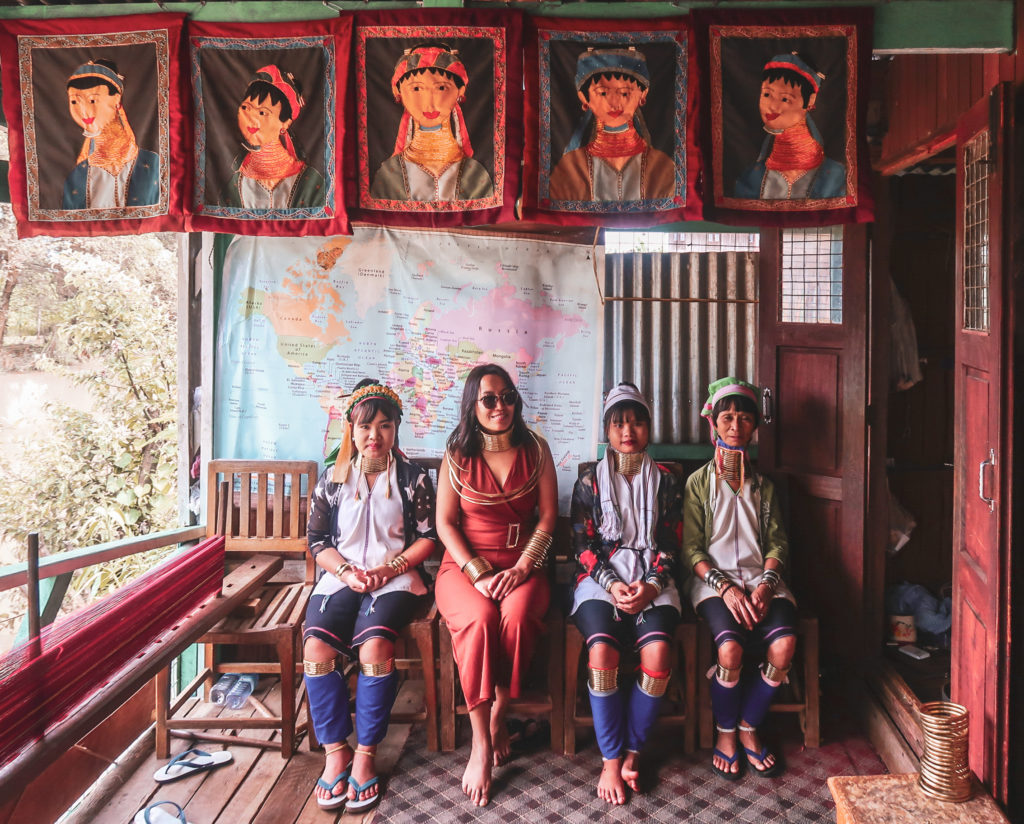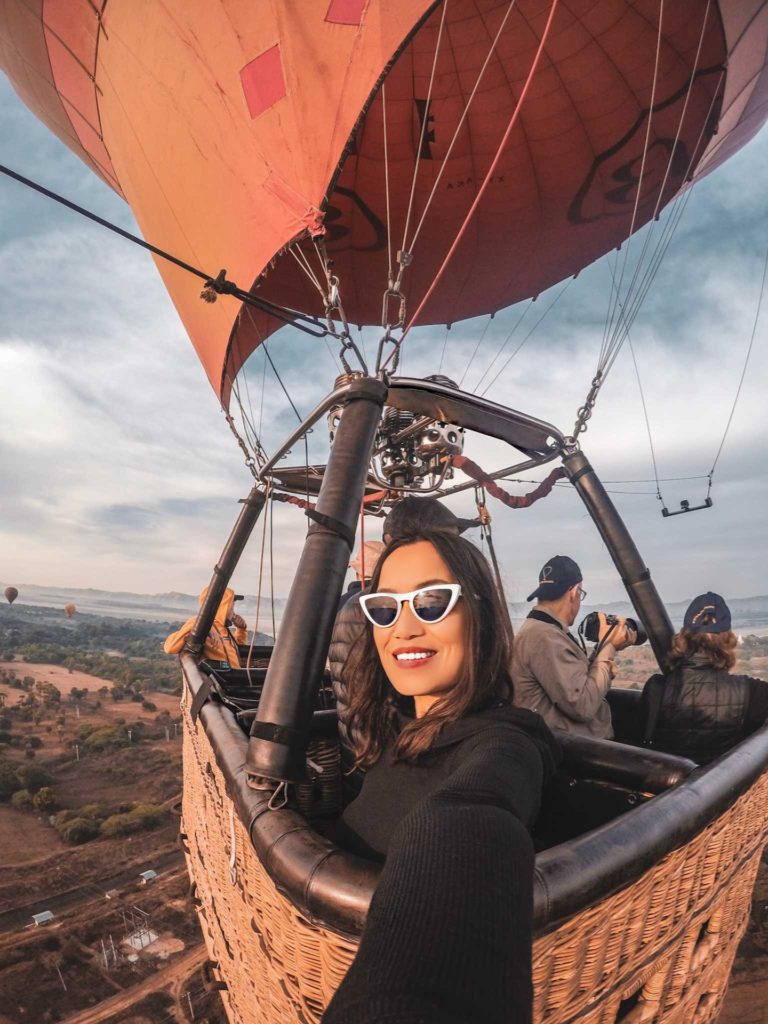 5. Visit magical Myanmar
Tourism is only just starting to blossom in this ancient country, so it is still a good time to go and experience everything Myanmar has to offer.
If you love to explore 2000+ centuries-old temples, go on hot air balloons, see the mountains, lakes, little resort towns, off the beaten path Myanmar is the place to go. It can be cheap holidays for a single person and was one of my favourite solo holidays 2018. It is one of the best places to travel alone in Asia.
Listen with a grain of salt to people who try to drag you down with all the news about what's happening there. News always exaggerates, that's what they do. Do your own research, be sensible.
Get my recent master travel guide to Myanmar.
Find out best pagoads and temples to see 
in the city of 2000+ temples in Bagan, Myanmar
I have put together everything you need to know before you go. How to get the visa, where to stay, where to eat, the point of interests including how to get from one city to another in Myanmar and also about Bagan, Inle Lake, Kalaw, Yangon and Mandalay. Click here for the detailed magical Myanmar travel guide based on the things I experienced on my recent trip.
Best Season to visit Myanmar
Myanmar has a tropical climate with three seasons.
Myanmar in Summer/hot – March to May The country becomes very hot, particularly the dry zone of the central plains where Bagan and Mandalay often see temperatures in excess of 40°C.
Myanmar in Monsoon/Rainy – May to October
Myanmar in the cool season – November to February (best time visit when days are summery and night are cooler)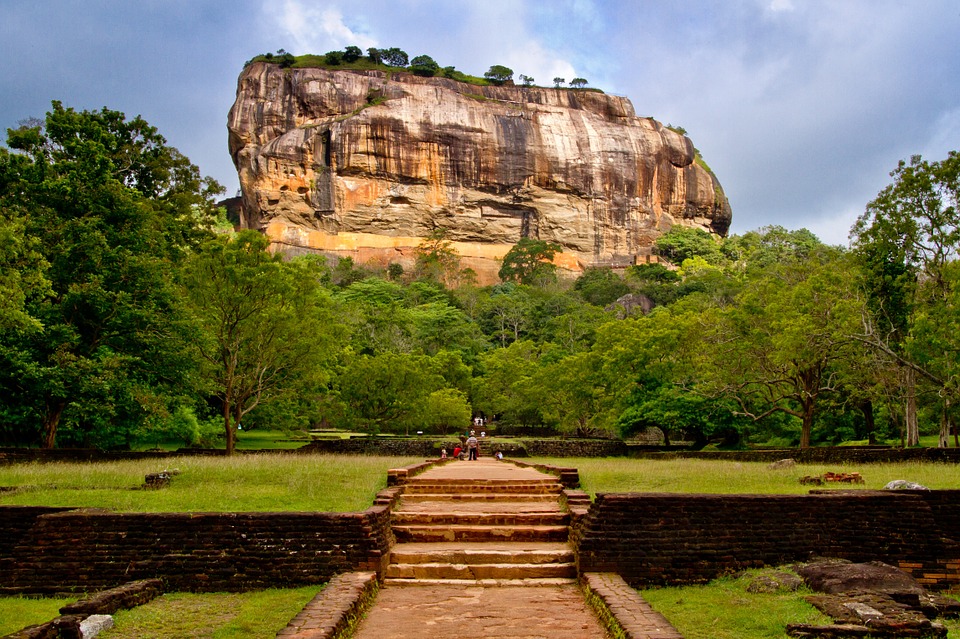 6. See what's So Sri Lanka
Sri Lanka is a surf and yoga paradise, the country full of elephants, beautiful produce and fresh food. They have wildlife biodiversity, incredible sights and cultural heritage also.
Don't miss riding the Kandy to Ella Train, visit Nine Arch Bridge in Ella and then hike the little Adam's peak.
There is also a day-tour that features amazing Horten plains followed by a scenic train ride to Ella. It's extremely good value considering there is hotel pickup and railway station drop off, bottled water, English-speaking driver, all in private vehicle including the train ticket and costs only $41.
It is called From Ella: Horton Plains & Scenic Train Ride Day Tour
Book this tour: From Ella: Horton Plains & Scenic Train Ride Day Tour
Some other must dos are trekking through a tea plantation in Nuwara Eliya, safari in Kaudulla National Park, sunset at the famous rope swing in Dalawella, surf at Hikkaduwa, hike to the top of Diyaluma Falls, another hike in Riverton, exploring the Markets, seeing the Pidurangala Rock, and Sigiriya Rock.
A road trip along the South Coast also comes highly recommended as well as exploring Colombo City.
Travel convenience is sophisticated with taxis, and organised tours. Language and Ease of Communication is no barrier as most people speak English. And lastly, the wide assortment of accommodation options says its easy to book places on the go.
Best season to visit Sri Lanka
Sri Lanka has a tropical climate with distinct dry and wet seasons.
Sri Lanka in Summer/Dry season – December to March (perfect for the west and south coast and hills)
Sri Lanka in Summer – April/May to September ( good timing for the east coast)
Sri Lanka in south-western monsoon/rain – April/May till September

7. Get inspired with South Africa
South Africa is one of the safest counts for holidays for single travellers over 50, 40, 30 and 20. What I mean is age is not a factor and neither is your marital status.
South Africa is a country of high mountains, open plains and rugged coastlines. There are some of the best vineyards in the world and the opportunities for watching wildlife are second to none. Some of the best things to do in South Africa is cycling all the way from Namibia to Cape Town, driving the entire East Coast from St.Lucia to the Cape of Good, also Cape Town's table mountain.
Plenty of sunshine, wine, food, the scenery and outdoor lifestyle is perfect for your next solo travel destination. It can be cheap holidays for a single person as the cost is affordable as well. From safaris to caves, marine life to scenery, South Africa has it all!
Best season to visit South Africa
South Africa is a year-round destination due to its varying regional climates and wildlife opportunities.
South Africa in Hot/Dry season – November to February while the best time to visit for whale watching is between July and November.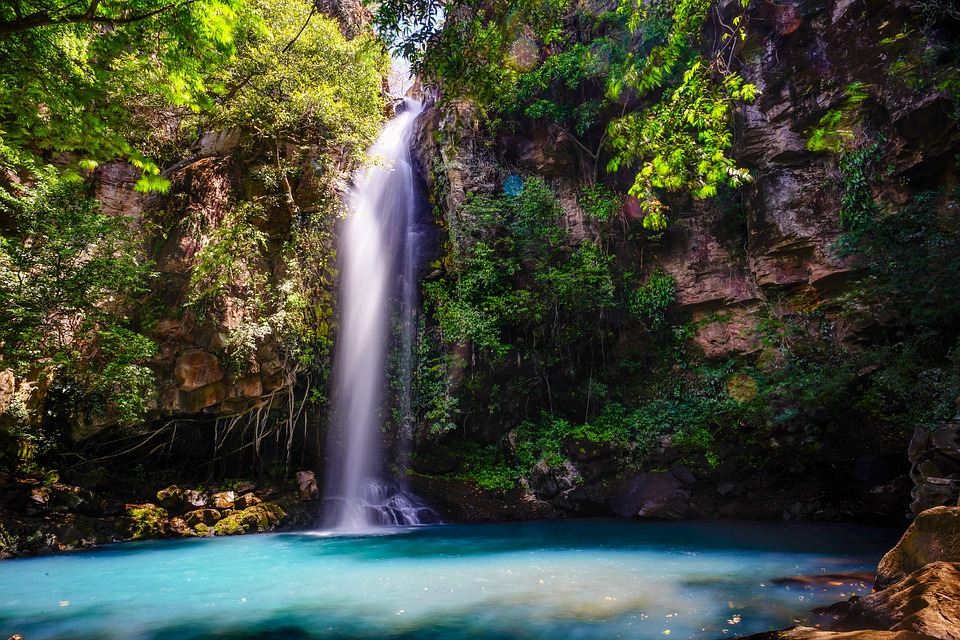 8. See Costa Rica and its natural beauty
Another solos singles holidays include Costa Rica. Loads of solos holidays brochure advertise Costa Rica as solo travel groups favourite destination. And it is easy to see why.
There are 801 miles of coastline in Costa Rica, more than 300 beaches, serene national parks, volcanoes, waterfalls, rainforests, cloud forests, underground cave systems, hot springs, animal sanctuaries, exquisite diving destinations, and adventure parks, there is always something new and exciting to do.
Some of the must-sees in Costa Rica would be Arenal volcano national park, top waterfall La Fortuna waterfall, La Paz waterfall gardens nature park, Tabacon hot springs, Venado Caves, La Selva biological station and reserve, Del Toro waterfall, Catalinas islands, Cano island biological reserve, Rio Celeste, another national park Poás Volcano national park, and one more Manuel Antonio national park, Rainmaker Aerial walkway, Rio Tárcoles, the mysterious stone spheres, Lankester botanical gardens, Butterfly conservatory, San Lucas island and the national theater.
Best season to travel Costa Rica
Costa Rica in Summer/Dry season – Mid- November to April (Best time to visit for sunshine, rainforest and beach but also the most popular and expensive)
Costa Rica in Rainy/green/ Wet season – May to Mid-November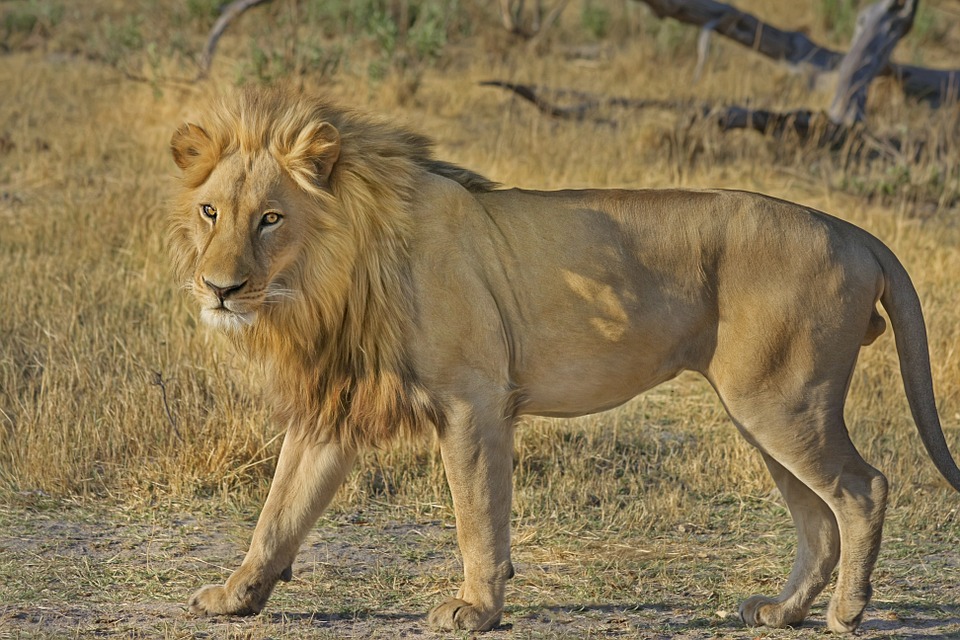 9. Check out Kenya and its world-class wildlife and game reserves
Most of us have soft spot for wildlife and if you are one of them, Kenya is a great travel destination for 2019. If you aren't too sure about the safety issues, one thing to do is check the news or go to Instagram, explore page, type in the destination and look up recent photos. Sometimes it helps to understand the current situation from the local people's posts than the polished news online.
In Kenya, I recommend visiting Maasai Mara (world renowned safari park in Kenya), Amboseli National Park, Nairobi, Hell's Gate National Park, Tsavo East National Park, Fort Jesus, Mombasa, Malindi, Samburu National Reserve, Lake Nakuru, Herders with their cows in Laikipia, Lake Naivasha, Kisumu, Nyeri, Marsabit and the UNESCO World Heritage Site at Lamu, Kenya's oldest living city.
Again, the safety travel tips apply here but don't be afraid to explore your boundaries – just be sensible about it.
Best season to travel Kenya

Kenya in Summer/Dry season – Mid- June to October and Late- December to Mid-March (best time for game viewing)
Kenya in Rainy/green/ Wet season – November – April and May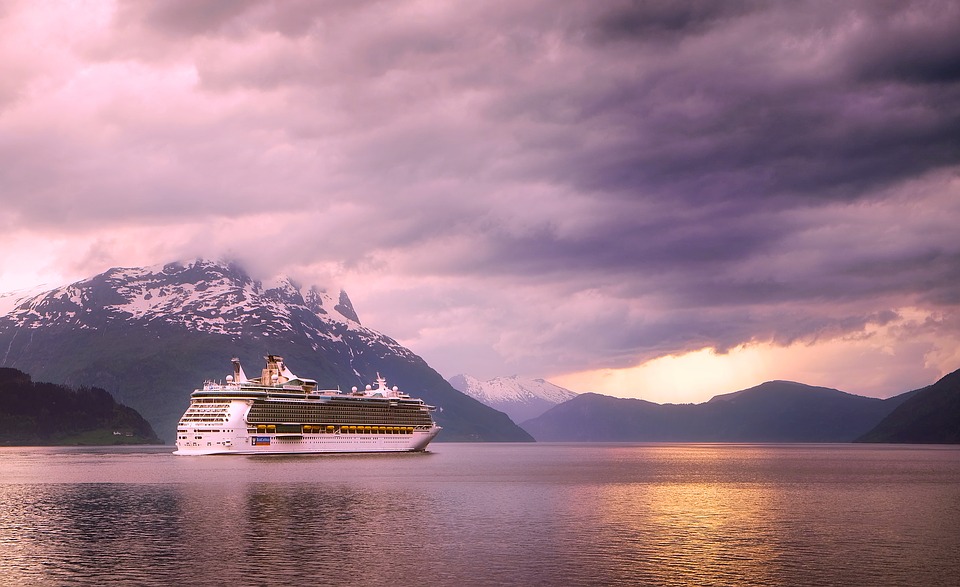 10. Cruise lines for Solo travellers
Something different in this list of solo traveller holidays is cruising. I want you, my readers to know travelling by cruise is an option and can be as pleasing as travel by an aeroplane, train or bus.
Cruises are also great for solo travellers because it offers a safe environment where you can easily meet new people and visit many places in different destinations without worrying about how or when to get there.
The best thing about it is, many cruise lines include all your meals, entertainment and some short side trips as well. However, it can be expensive to go on a luxury cruise than being a backpacker in southeast asia. So, my top tip here is checking out last minute single person holidays deal, some solo holiday packages or solo travel companies that cater to solo female travellers.
I used to think cruises are for elders but it is really a once in a lifetime experience. How many other solo travellers will be there? On average around half the people, you meet will be travelling solo. Of course, the number varies from one trip to next but you can always ask when you make your booking. Some companies also organised a Pre-holiday get together so you can get to know your fellow travellers ahead of the trip!
Some of the best cruise lines that cater to singles holidays over 30s and 20s are Norwegian Cruise Line,
P & O, Holland America, Cunard, Fred. Olsen, Contiki, G Adventurous, and top deck. They also include social single activities like bar crawls, singles meetups and deck parties. Studio cabin for singles and some with no single supplements. (It's a charge placed on solo travellers who want their own room instead of purchasing twin share. Norwegian doesn't charge this on ships with single studio cabins)
Some of the best places to go on a cruise can be the Caribbean, Alaska, the Mediterranean, Hawaii and Australia & New Zealand.

Lastly, if you are wanting to travel Bhutan. Here is the 7 days guide to Bhutan. Hope it helps!
Click here to type in your name and email address to receive 
weekly travel tips straight to your Inbox.
That is all for today. I hope this article gave you some ideas about where to go for your next solo adventures. Know someone who loves travelling? Be a legend and share this article with them:)
What I used to take these photos:
This has been my favourite Camera so far. I love how my pictures come out crisp and colourful. It also has a screen which is useful when vblogging. You can check out what I meant on my Instagram which is here.
Accessories For Canon GX7 Mark ||
Check it out
here
This is my good old Go pro that I take with me everywhere. I recommend it because it is small, light weight and waterproof. I have had made many memories with this trusted iteam and looking forward to more.
Accessories For Go Pro Hero 4
– Check it out
here
I been using SanDisk since my first camera which was back in 2009. They build quality memory cards. I recommend getting at least two, just in case something happens to one of them.
Do you think it's a hassle of plugging your camera into your computer? This memory card reader will fit cards of all sizes and make an easy transfer to your computer. The reader supports all popular SD memory card formats, including SD™/SDHC™/SDXC™ memory cards, UHS-I SDHC/SDXC memory cards, and microSDHC™/microSDXC™ memory cards. It is also compatible with the latest UDMA 7-enabled CompactFlash cards.
Let me know in comments
Which country would you like to go this year?
If you have been to any of above before, how was your expereince?
Going to Hanoi, Vietnam? Check out the 7 days travel guide here.
If you need to book accommodations for your next travels, get $55 discount with Airbnb here. It is available only for my readers.
Alternatively, you can check hotel prices and book it through trusted Agoda, or Booking.com
Whatever you do, book the cheapest flights through most trusted sites such as Skyscanner or Momodo.
If you like this article, follow my Adventures on Instagram, Facebook, YouTube, Twitter and Pinterest, but most importantly sign up to my E-mail list to keep up with updates and travel posts!
Solo Traveller Holidays Destinations