Lately, I have been practicing quarantine life and social distancing because of the current situation. On saying that boredom is something I rarely, if ever, experience because I enjoy my own company, probably too much…
so I thought I'd share my list of 11 best things to do when staying indoor in self-isolation. Whether you are staying at home or staying in a hotel alone. I hope it helps you in your solo times indoor.
Staying indoors can be a lonely and difficult time if you are an extrovert and/or not used to stay indoors a lot. I am an extroverted introvert which means an "outgoing introvert" or "social" introvert. So as much as I love traveling the world nonstop being a globetrotter, I also equally value staying at home. Plus I have been remote working for the last few years (mostly from home) so not much has changed for me really in the work aspect but socially my life has been upside down too! If you are new here and interested, I mainly write travel itineraries and travel tips for Sydney, Australia and around the world. So at the end of this post are some destination posts that may spark that travel bug in you! If so feel free to open and get into it. In the meantime, here is the Australia east coast must see.
Now, back to what I was saying. Staying indoor a long time doesn't give you a headache guys! On saying that though if you are feeling unwell staying indoors too long, please visit the Doctor as there could be underlying issues there. Otherwise, just need to plan better on how to manage your time. In other words, how to entertain your inner child while staying indoor. So, without further ado, let's begin, If you try any of these activities will you let me know how it goes? Wishing you all health, safety, and peace of mind.
11 interesting things to do when staying indoor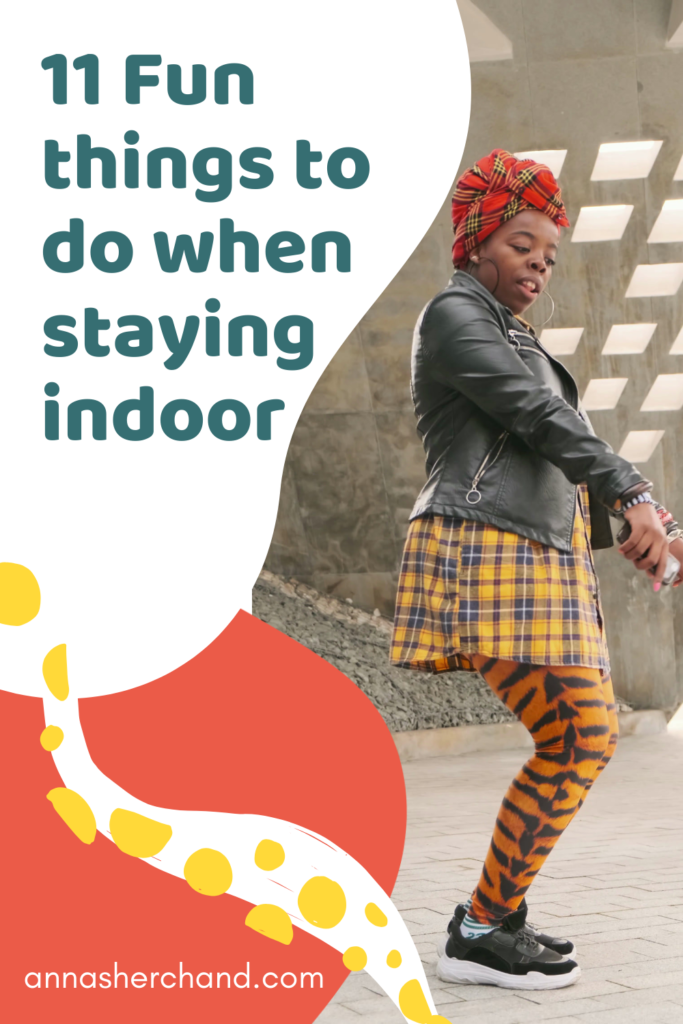 1. Play Puzzles
Playing puzzles is my first go-to for indoor activities because it is fun and takes the mind off things. There are many types of puzzles you can buy some can even be bought online, in supermarkets or targets. At first, I didn't think I will enjoy it, but once I opened my puzzle packet, and all the pieces fell on the floor, my OCD kicked in! I didn't even realize I spent the whole day solving it! Best part? You don't need a partner for solving puzzles but it can be one of the fun things to do inside with friends. ( PS: my minor OCD shows up especially when I'm bored!)
Alternatively, if playing puzzles is not your thing I recommend keeping a "quarantine diary". "Your future hubby/kids will be keen to read how you dealy with your anxiety and disruption to daily life in this very specific and complex time.
2.Play Board/Phone/Computer games
Playing board games is would be fun with a company but if you have a brilliant mind you can play double in chess solo! Other games I suggest are carrom boards, snecks, and monopoly. Alternatively, you can play computer card games, PS4 or VR games which are fun, quite challenging and fun things to do in the winter inside (in fact all seasons really!). Also if you are competitive you will thrive in challenging phone and computer games which makes it one of the fun things to do indoors for adults.
3. Read Books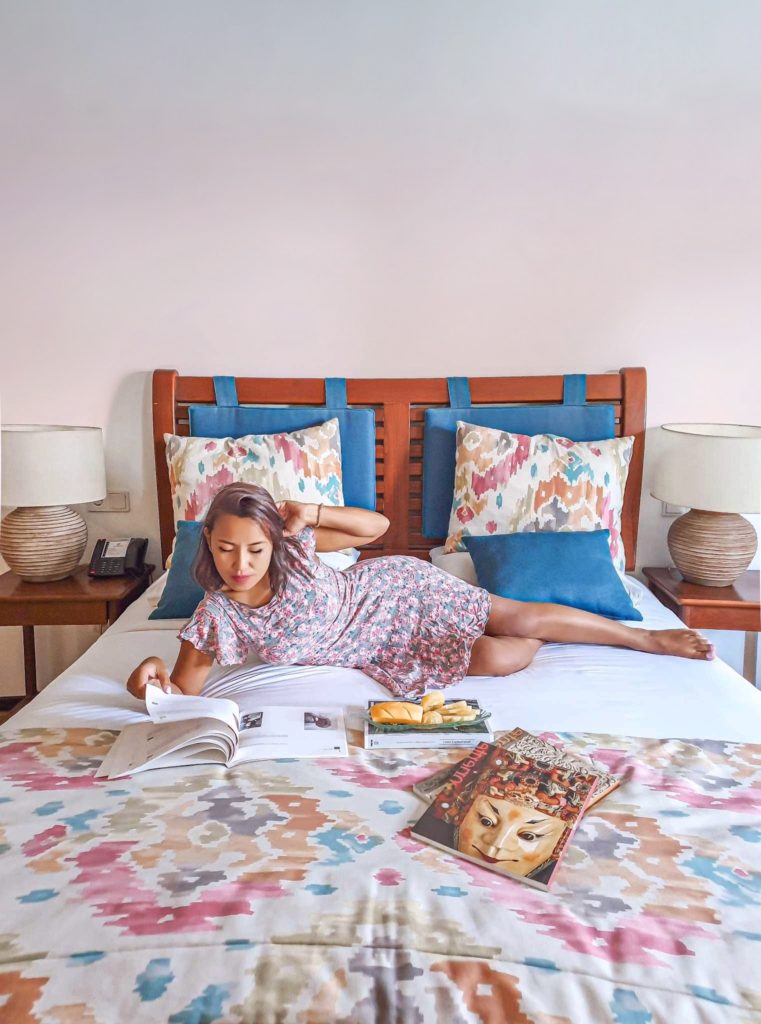 If you feel stuck inside, try sitting easy with a cup of tea and books you been wanting to read for the longest time! I find it helps you calm your mind. Staying indoors is a perfect time to let go of the world and spend time getting lost in the pages of the books. With books, you are entering a different new world, and learning different things. It is one of the valuable things to do inside and perfect indoor activities for families too. On saying that I am currently reading Thrive by Arianna Huffington. If you have a suggestion on the best biography book let me know in the comments!
4. Practice Meditation
This is one of the free things to do indoors. I have learned how to meditate in Nepal and Thailand. In Nepal, it was my first time and stayed for 3 nights and in Thailand for 1 month. I will be writing more on this topic. So if you interested subscribe to know when it is out.
In short, when meditating do this – close your eyes, and take a long breathe and hold for 5 seconds and slowly exhale. As you exhale slowly, inhale hold for 5 seconds and repeat 5 times. You will forget about what was stressing you in those 5 minutes! It works and which is why I think meditation is one of the underrated indoor things to do for adults. When times are hard, this is my personal favorite thing to do. It helps me refocus and get my priorities straight. If you want to find deeper information, there are tons of free resources available online regarding meditating.
If meditation is not your cup of tea, try reflecting every day for 20 minutes. It helps you be grateful for things you have, your achievements, where you've been and plan on where you're headed. And really give yourself time to focus on your desires than stress and anxiety.
5. Exercise indoors
Exercise releases endorphins dopamine which has been proven to relieve pain and stress. It is one of the best indoor activities for adults. You could be self-sufficient and create your own mini obstacle course at home! But it is not for everyone, so sometimes I just put on exercise videos on youtube and follow the instructions or you can purchase a bike online and do indoor cycling or download many exercise apps out there.
Usually, I have set of reps I do for arms toning, abs and booty building! And I say this to myself on the daily – There is no excuse for laziness Anna, we have 1 body seriously! No doubt I fail some days but most days, I get off my butt and do them exercise till sweats are running down my cheeks! Then I go for a shower, feel refreshed and start my day!
6. Organize your space
Other things to do when staying indoor are organizing your space. Cleaning, organizing your space weather it is your living room or bedroom, then sorting out what you need and separating what you don't, I find the whole process so mentally satisfying!
With the things that you don't need maybe you can donate to the local Vinnies? or sell it online? Either way, when you organize your space, you are getting rid of the clutter and making nice and clean space. Ultimately creating space for new as well. It also becomes easier to find things later when you know exactly where you put them!
7. Cook new meals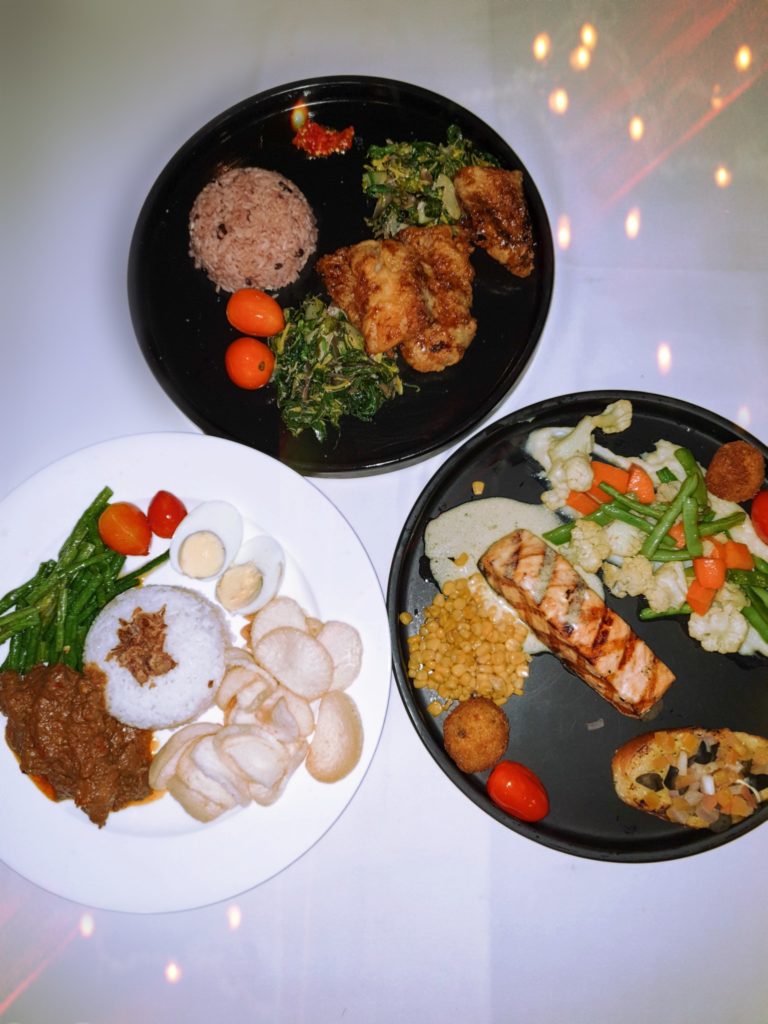 I enjoy eating but not the same meal every day. So, the only option I have is to either go out to the restaurants with a different menu or cook new meals at home often! When times are difficult financially, you can try to be creative in the kitchen and come up with inexpensive meals. If not look on youtube and find new recipes to follow.
It is one of the fun things to do on a rainy day at home as well. So far I have tried making egg pizza with noddles and it was quite good! If you have a family, cooking together is one of the fun activities for adults indoors. On saying that, I think with some pre-planning cooking can be fun with children too!
8. Plan your future travels
One of the best things to do when staying indoor is planning your next travels. You could also do it on the fly but there is something about being deliberate and getting it done in 1 go.
Sitting down with concentration and mapping out your journey, researching your flights, accommodation, and booking activities. Travel planning is the whole process and nothing beats it than getting it done alone with no distraction. If it's a hassle, email me with your interest in joining my female-only group trips that is happening soon!
9. Learn a language
Straight to the point, I downloaded Duo Lingo because I want to learn Spanish and be able to speak when I get to Latin America! Currently, I already speak 2 languages fluently. I am not saying this to boast but to encourage you that even if you start today, by the time we get to fly to that new country hopefully we will be able to speak their language! And if you are bored at home, it is one of the fun indoor activities for adults as well as kids.
10. Meet people online
Sometimes when you are in self-isolation for too long, it can a bit lonely. I recommend looking for groups online that match your hobbies. For example, I am in some fun travel groups so even when I am at home sick or in quarantine, I can still connect, learn and share with likeminded people. Staying indoors is a prime time to focus on your hobbies if you are able to do it indoors.
11. Try new things
Staying indoors is also a good time to try out new things. Such as testing social media channels if you are looking to grow your brand, or even just for fun, learning how to draw/paint/ or taking online courses on what interests you and trying out dating apps if you are single!
Note: If you are taking an online course, just make sure to check if you can attend a free class first and ask if you can get a certificate at the completion which you can pop onto your resume when you are done.
12. Bonus- Stay connected
When I am stuck at home, I find face timing my family and friends I have not spoken to in a long time helps a lot. I love my friends that I don't have to text every day to secure our friendship. I can randomly face time, WhatsApp, text or call them and vice versa with no problem and we catch up on everything, plan a link up and that just that. There is no extra shade or attitude. I also recommend gratitude journaling to connect with yourself because it is the best time to reflect and be grateful.
You might feel pressured to be extremely productive during this quarantine or stay at home days, especially if you're by yourself. But please know you don't have to be uber-productive with our newfound free time or spring clean or learn a new skill. As long as you are looking after yourself and doing things that allow yourself to do what you need to do to be happy, it's all that matters.
I hope these 12 things to do when staying indoor help you!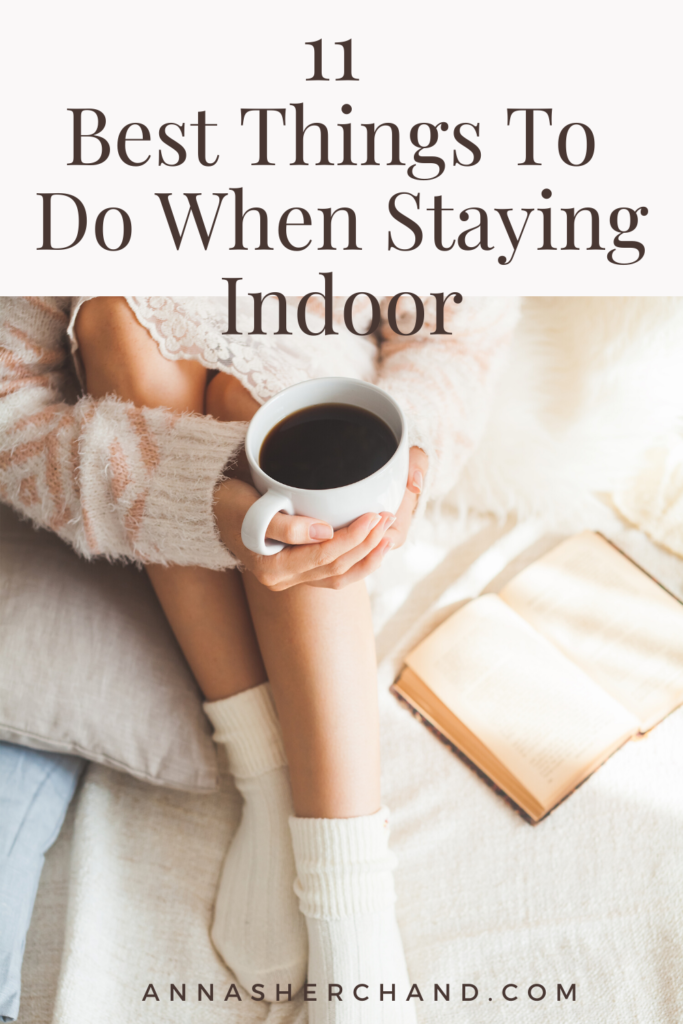 Let me know in the comments –
11 fun things to do when staying indoor