Looking for 3 weeks Myanmar itinerary? I have put together everything you need to know before you go. How to get the visa for Myanmar? Where to stay, where to eat, the point of interest in Myanmar, and more tips. All based on true and recent experience.
Tourism is only just starting to blossom in this ancient country, so it is still a good time to go and experience everything Myanmar has to offer. I am glad to say Myanmar was my country no 38. During my solo travels, I like to add luxury, nature, adventure, and off the beaten track experience wherever I can. So, get ready for all of this on this 3 weeks Myanmar itinerary.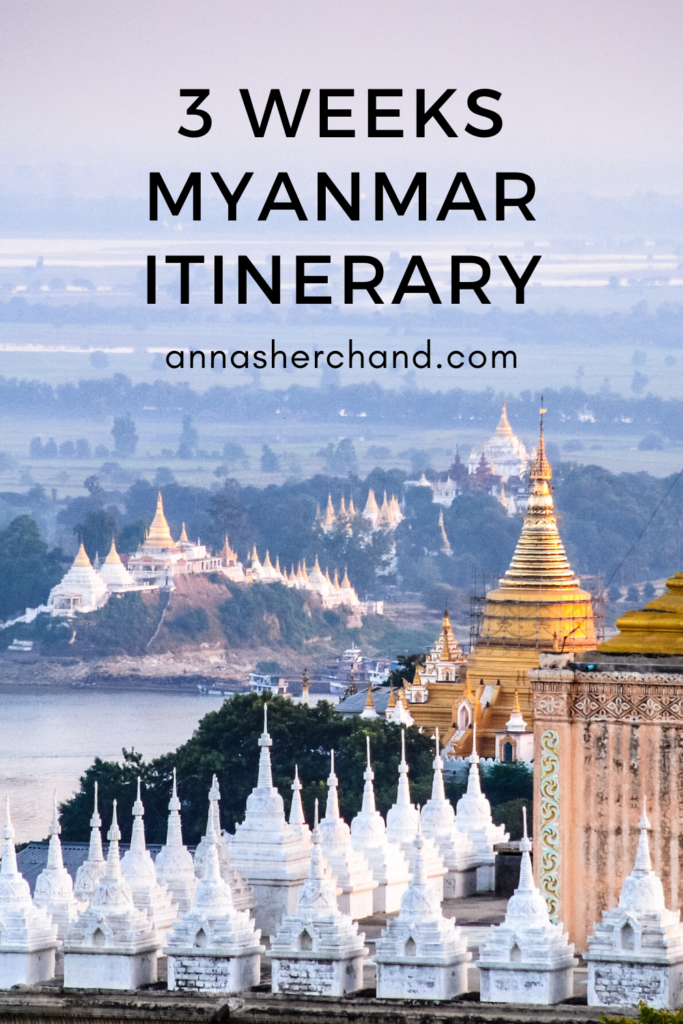 Do you know Myanmar used to be called Burma and Yangon was formerly known as Rangoon? From world-famous pagodas to a tiny unheard village, mountain hikes to a 5-star luxury, long neck tribe to city life, and more. It is exciting to explore this beautiful country as it hasn't been long they have opened their door to foreigners.
With that in mind, let's dive deeper.
The best 3 weeks Myanmar itinerary
Myanmar Currency = Kyat
Hello = Mingalabar
Bye = Tata
Thank you = Jujubae
How to get a visa for Myanmar?
You can apply for an e-visa online. Just follow these 8 steps below.
Go to the Myanmar eVisa homepage to begin an application. This is the Myanmar eVisa (Official Government Website)
Check if you have a valid passport not expiring for at least 6 months from the date of entry into Myanmar.
You will need one color photograph (4.8cm x 3.8cm) taken within the past 3 months.
Have a credit card handy to pay the US $50 application fee for the standard tourist visa, $70 for the business visa and tourist Express Visa $56
Fill in the secure online eVisa form
Confirm and pay
Get an approval letter within 3 days
Get visa stamped upon arrival
Remember you must travel to Myanmar within 90 days of receiving your e-Visa or start the application process again. After the date of entry, you are permitted to remain in Myanmar for 28 days. While on the tourist visa, working isn't legal in Myanmar.
Note:
The visa application fee is nonrefundable, so make sure that your information is entered correctly the first time and that your photo meets the specifications!
Many nationalities can take advantage of the Myanmar eVisa system but check here to see if your country is eligible if you aren't sure.
After processing, you will receive a visa approval letter that needs to be printed (black-and-white is fine). You'll show the letter to an immigration officer upon arrival to receive a Myanmar visa sticker or stamp in your passport.
If for some reason, online e-visa didn't work out for you or you require more than 28 days in Myanmar. The best option is to apply an old fashion way at your local Burmese Consulate or Embassy.
The application process could be affected by holidays in Myanmar which aren't always fixed; sometimes they're based on a lunar-solar calendar and may change from year to year. See this list of public holidays on the embassy website to know when they'll be closed.
How to enter into Myanmar?
You can enter Myanmar via one of the three international airports (Yangon, Mandalay, or Nay Pyi Taw) or by one of the three Thailand-Myanmar land border crossings (Tachileik, Myawaddy, Kawthaung).
Note:
Be mindful that there are several "restricted zones" in the country that tourists aren't allowed to enter. If you are planning a land border crossing, do some research to ensure that border checkpoints aren't closed or restricted.
Is WIFI any good? What about the local sim?
Wifi in most of Myanmar is slow and patchy. Outside the big cities like Yangon, it's rare that a connection will be available beyond your room and you'll usually have to sit near/next to/on top of the router located at your hotel's reception to get speeds fast enough for email and social media.
There are three sim care providers in Myanmar. MPT for near-nationwide coverage, Ooredoo for the fastest internet in the cities and Telenor for the cheapest sim card. I personally used MPT and Ooredoo which you can buy from any mom's and pop's store to a convenient store.
I suggest grabbing a local sim card when you land at an international airport. I also receive a free 5 GB with it! It will take 5 minutes to set up (the network staff will do this for you) and pay extra a few dollars for data access. I chose Ooredoo, which gave great coverage and speed. You can read more about your network choices here.
Where to book cheap flights to Myanmar?
I swear by using these two websites Skyscanner and Momodo.
Skyscanner lets you search "everywhere" to see where it is cheaper to fly to and from! It also lets you search full month if you are flexible with dates. Momodo lets you filter by airline alliance, which is also helpful when trying to earn frequent flyer miles in a particular loyalty program. It also displays an overview of information about your route and the factors that affect the price.
Note:
Remember to use an incognito window for searching or clear your browser's cache after searching to avoid price increases! But if you are using Skyscanner mobile app there is no need for incognito mode.
Where to stay in Myanmar?
Personally I use and recommend trusted Agoda, and Booking.com to book hostels and hotels.
Click on the images below to read the travel guides
Yangon, Myanmar
For the first week of 3 weeks Myanmar itinerary, it is divided as 2 days in Yangon, 3 days in Bagan, 1 day to travel from Yangon to Bagan and 1 day for rest in Yangon as most likely you'll fly with jet lag. Click on the image below to read the Yangon travel guide. It covers all the Yangon travel tips.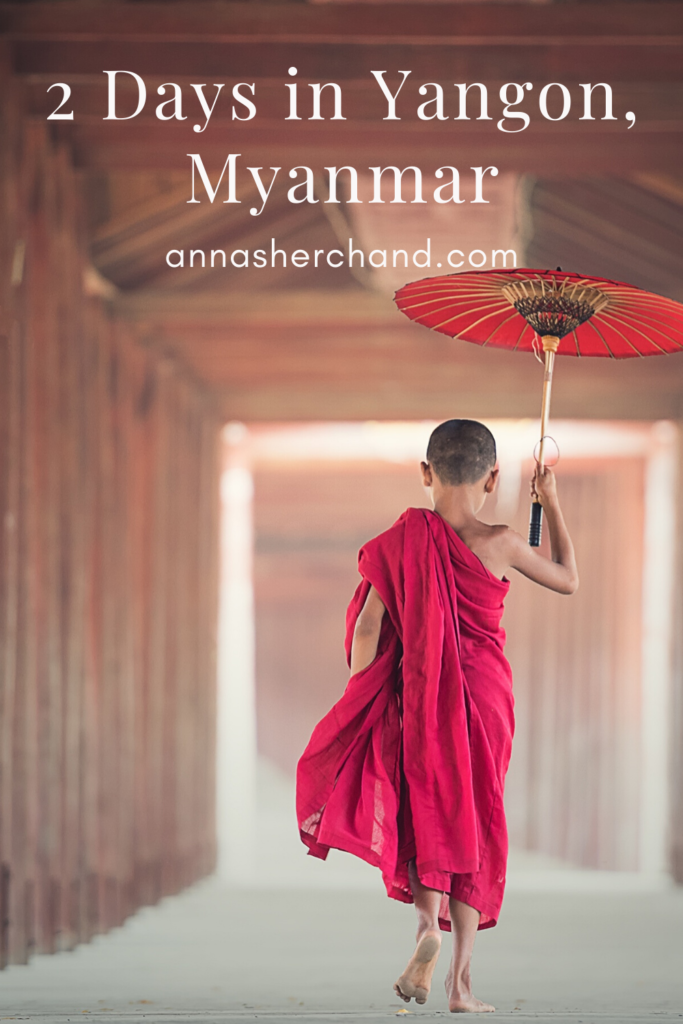 How to travel from Yangon to Bagan?
From Yangon, you can get to Bagan by train, private car or day/night bus. I opt for a night bus. There are 3 types of buses available.
JJ (VIP)
Famous, (which is a premium) and
Economy
JJ seemed like the most trusted bus company with extendable seats, snacks, water, and a TV screen on each seat. Something worth mentioning is, in Myanmar, they say the economy is 2+2 and famous and JJ is 2+1. I was confused about what it meant and then I realized 2+2 meant 2 seats on both sides of the bus and 2+1 meant 2 seats on one side and 1 on another side of the bus. So, 3 seats in 1 row.
I booked the JJ bus with the VIP option but the sound on my TV screen didn't work and constant stopping for food and toilet didn't make me feel like a VIP. Annoyed is what I felt! In hindsight, perhaps famous the premium bus may have been a better option. It comes with a toilet on the bus and snack and water as JJ. A blanket is provided on all 3 types of buses. Ask the reception to book it for you or walk to the nearest bus station.
Note:
Have Myanmar Kyat handy because as you arrive in Bagan, you have to pay money to enter Bagan Archaeological Zone.
Bagan, Myanmar
Click on the image below to read the 3 days Bagan travel guide. It covers Day 1 and links to Day 2 and 3 Bagan travel tips.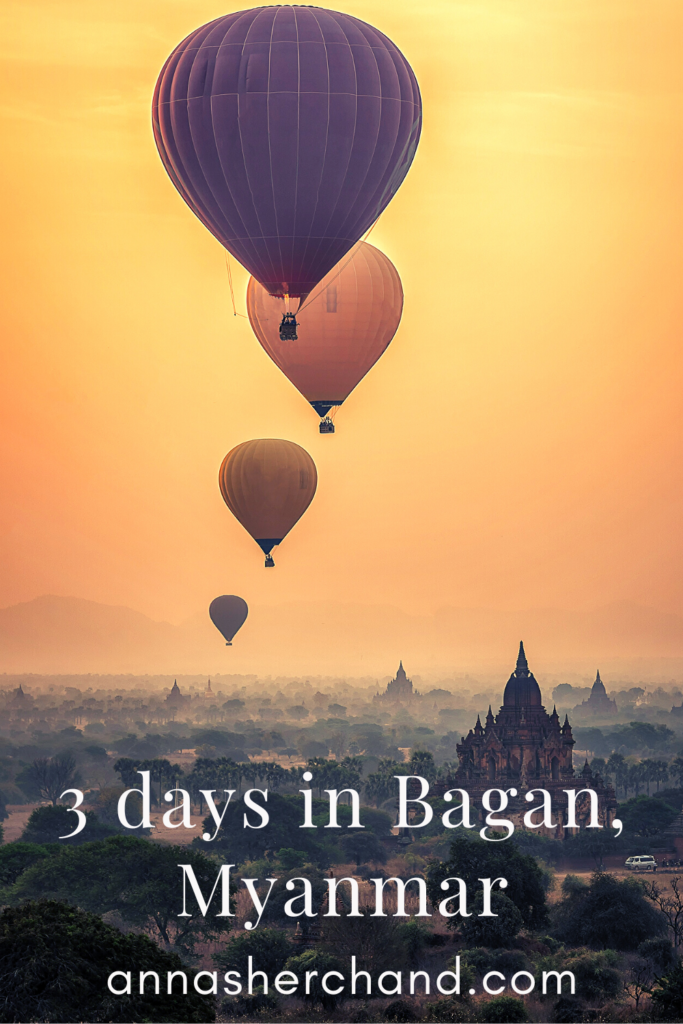 Which are the best temples and pagodas in Bagan?
Read the best temples and pagodas for sunsets post.
Week 2 of 3 weeks Myanmar itinerary
For the second week of 3 weeks Myanmar itinerary, it is divided as follows.
1 day to travel and rest from Bagan to Kalaw, then 6 days in Kalaw. This is my personal choice because I love exploring off the beaten path place but you can easily stay longer in Bagan exploring 2000+ temples and visit Kalaw later for a couple of days.
Click on the image below to read the Kalaw travel guide. It covers where to stay, eat, do and more about Kalaw.
Kalaw, Myanmar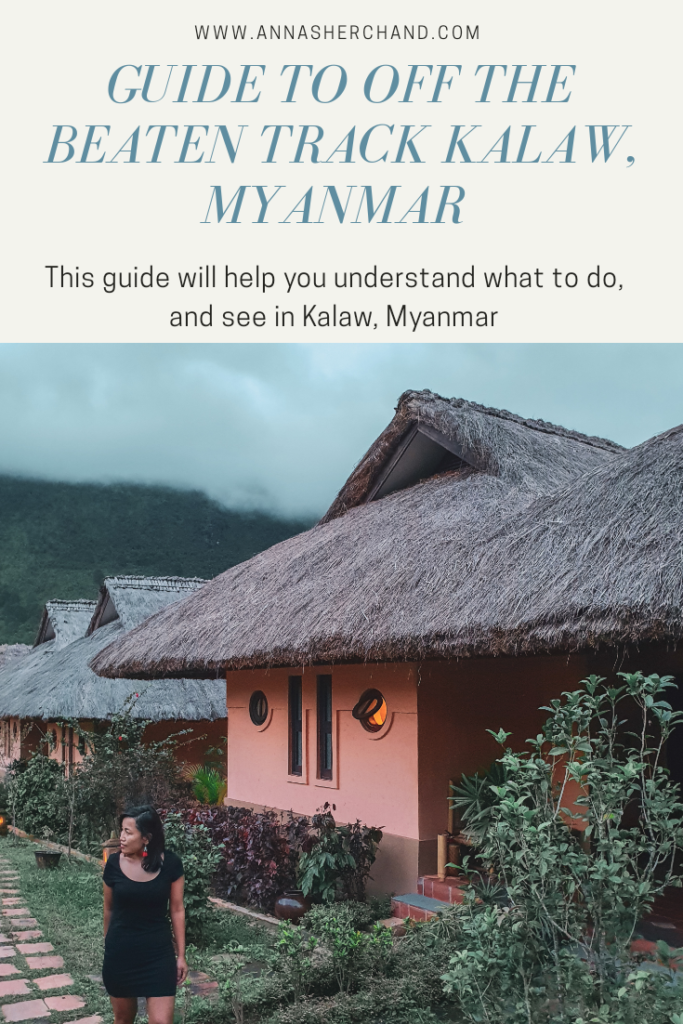 How to travel from Bagan to Kalaw?
You can get there as above via buses Or you can hire a private car with an English speaking tour guide. Ask for quotes from various tour operators in town and go with the one that matches your interest.
Week 3 of 3 weeks Myanmar itinerary
The final week in 3 weeks Myanmar itinerary is divided by 2 days to get to Inle Lake from Kalaw, then spending 2 days in Inle Lake and 3 days in Mandalay.
Click on the image below to read the Inle lake travel guide. It covers where to stay, eat, do and more about Inle Lake.
Inle Lake, Myanmar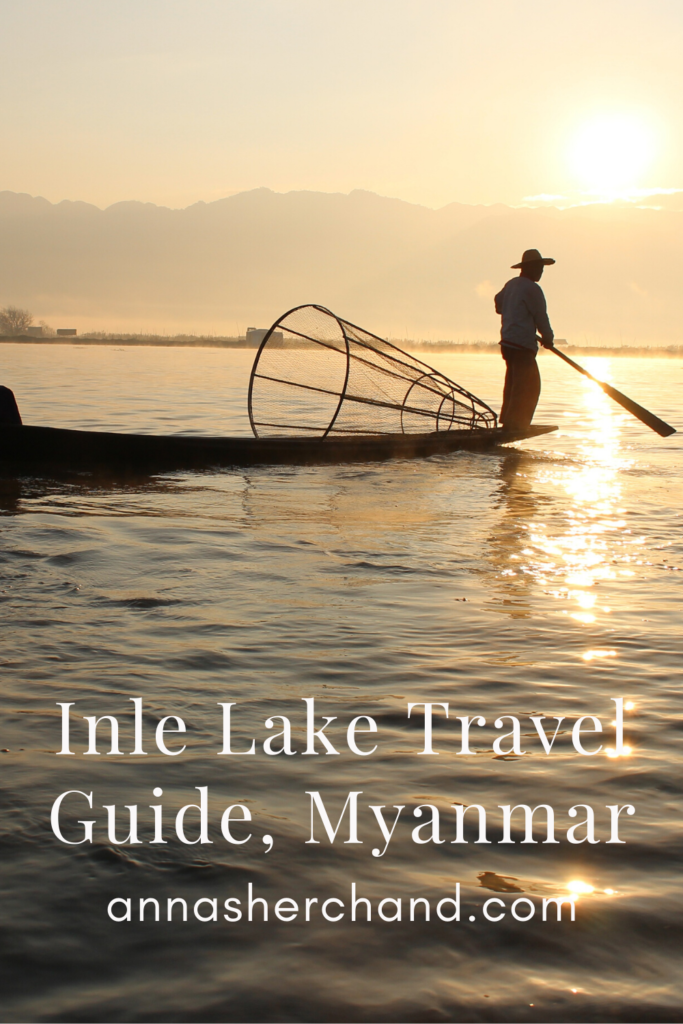 How to travel from Kalaw to Inle Lake
One option is to trek for 2-3 days. You can organize this while you are in Bagan, Kalaw or Yangon.
Alternatively, you can opt for a 2 hours minivan ride also. But please know the minivan DOES NOT drop you off at the Inle Lake. It stops at Nyaungshwe, which is the town 20mins far from Inle Lake.
Something worth mentioning is, most Inle Lake tours leave from Nyuangshwe and, after a day exploring the lake, return to Nyuangshwe. It might sound nice to some but there is nothing to see here except the bars, restaurants, and stray dogs.
If you have met and chatted with fellow travelers in the minivan then you might be sharing the cost of the taxi to Inle lake or if you are on your own, haggle a bit before agreeing on the final price. Taxi price varies between 20000-60000 Kyat depending on the location of your hotel in Inle Lake.
Mandalay, Myanmar
If you are looking for things to do and see in Mandalay Myanmar, click on the image below to read the Mandalay travel guide. It covers where to stay, eat, do and more about Mandalay.
How to travel to Mandalay from Ine lake and Bagan?
There are 3 types of buses available which are Apex, Ok and JJ. Since Apex was fully booked for 8 am, I booked the Ok express for 8:30 am. The price included the door to door service (pick up at the hotel and drop off at the hotel)
I hope this 3 weeks Myanmar itinerary helped you.
Check out the "Myanmar" stories on Instagram for everything on video.
What equipments I used to take these photos:
Canon PowerShot G7 X Mark II Digital Camera
This has been my favourite Camera so far. I love how my pictures come out crisp and colourful. It also has a screen which is useful when vblogging. You can check out what I meant on my Instagram which is here.
Accessories For Canon GX7 Mark || Check it out here
This is the good old Go pro that I take with me everywhere. I recommend it because it is small, lightweight and waterproof. I have had made many memories with this trusted item and looking forward to more.
Accessories For Go Pro Hero 4 Check it out here
I have been using SanDisk since my first camera which was back in 2009. They build quality memory cards. I recommend getting at least two, just in case something happens to one of them.
Do you think it's a hassle of plugging your camera into your computer? This memory card reader will fit cards of all sizes and make an easy transfer to your computer. The reader supports all popular SD memory card formats, including SD™/SDHC™/SDXC™ memory cards, UHS-I SDHC/SDXC memory cards, and microSDHC™/microSDXC™ memory cards. It is also compatible with the latest UDMA 7-enabled CompactFlash cards.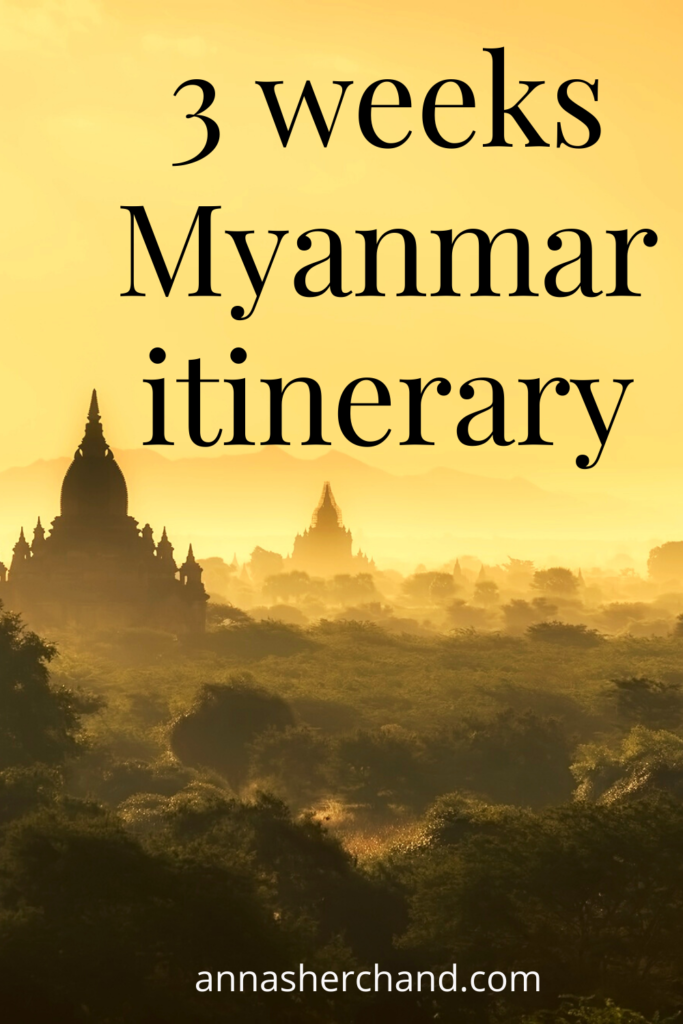 Let me know in the comments:
3 weeks Myanmar itinerary (updated)