Looking for fun things to do in Yangon, Myanmar? Point of interest? the best place for food? Whether you are a digital nomad, solo traveler, group or a couple in Yangon, It has something for everybody. Here are the 2 days in Yangon guide based on the things I experienced on my recent trip.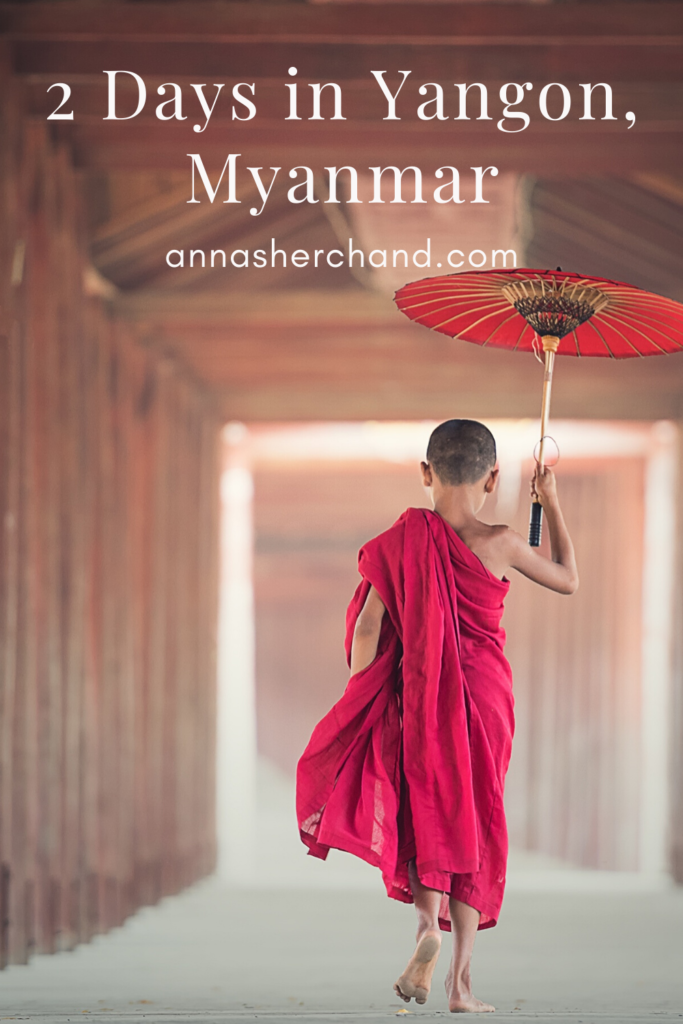 2 days in Yangon Myanmar
First thing first guys, do you know Myanmar used to be called Burma and Yangon is formerly known as Rangoon? Yangon is the largest and busiest city in Myanmar which attracts a lot of locals from various parts of the country for employment reasons. It is common to find most hotels and travel agents run their business from HQ in Yangoon. One out of 3 international airports locates here. It is exciting to explore this ancient city as it hasn't been long they have opened their door to foreigners.
Their currency is called Kyat and local Burmese language is spoken everywhere, hardly anyone spoke English except the hotel and museum staffs. If you want to try a little, Mingalabar is hello, Kyay Zuu Tin Par Tal is Thanks (I can't say this right!) and Tata is bye!
How to get around Yangon?
I recommend discovering Yangon by walking around or you can hire a bicycle, scooter or private car if you like! Whatever you do, don't forget to install the Grab app on your phone. It is the recommended taxi app in Yangon. You could still get taxis on the road, but I found grab was cheaper in comparison and easier to deal with. This made the trip efficient and flowed quite well with my travel plans as well.
Where to stay in Yangon?
If you need to book accommodations for your next travels, get a $76 discount with Airbnb here. Just open a new account with a new email. That is almost $100! Enjoy
Alternatively, you can check hotel prices and book it through trusted Agoda, or Booking.com
Read the most wanted travel resource here.
Walking around on foot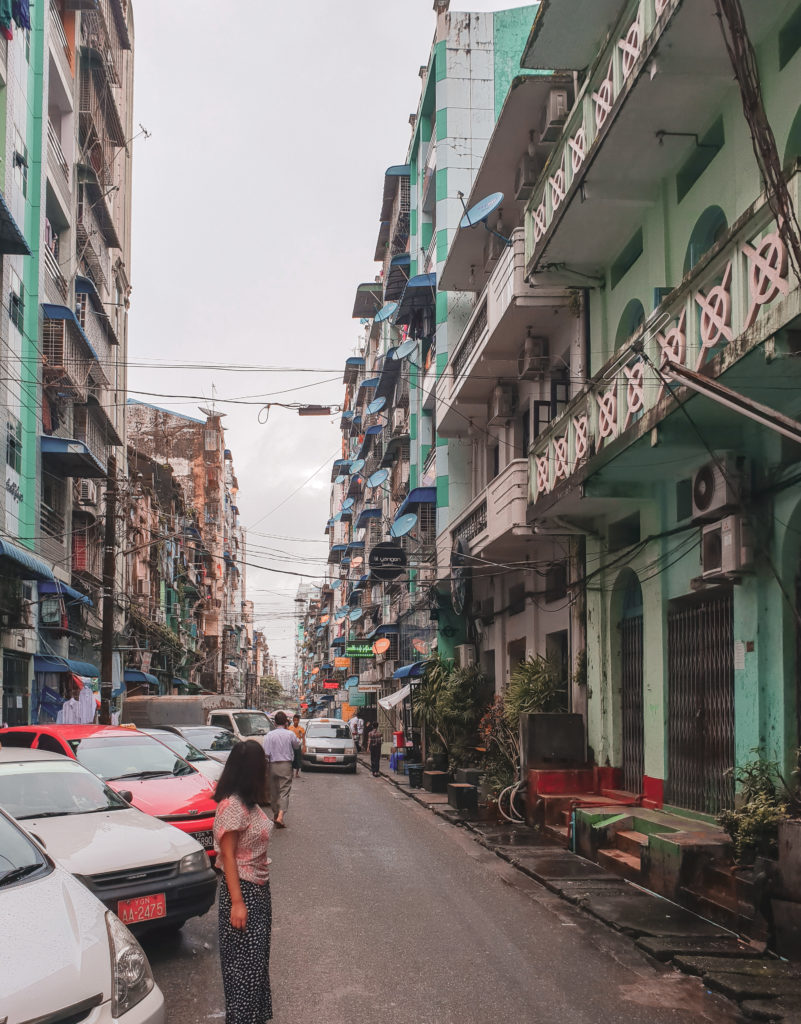 Please note this is not a 'top ten or the best thing to do. I'm just sharing some of the things I enjoyed while I was there. I believe you can mix the famous things to do in any city, and also just walking around, experiencing the city, the life, the culture, the things that happen along the streets and taking it all in. When you walk around on foot and see what's happening around you, you will feel the vibe and discover many things. Just start walking around and who knows what you will find!
My first "sight" of Yangon was the mix of old and modern high rise buildings. Some of the buildings were so ancient, run-down architecture which was probably beautiful in its hay days but looked grim in the present time but the high rise buildings, gave a feeling of the modern developing city.
The business of all kinds, from a colorful sidewalk fruits shop, teenagers running a meat shop, locals chewing their favorite betel nut, to a store selling fashionable items, locals reading palms and more! Downtown Yangon is a busy place – rain or shine! It may look a little bit messy but somehow, the city and the locals make it work.
If walking on your own is not your style, there are also Yangon city walks hosted for free, if you are interested.
I was in Yangon at the end of July when it was the monsoon rainy season, and though it rained like crazy every day, it would stop after a couple of hours and start again. It was like rain was washing and drying the city, setting the tones for moody photo opportunities! Whatever the weather, it was cool to see nothing stopped the hustle and bustle of downtown. Just make sure to cross the roads carefully, as I realized some roads don't have the pedestrian path.
Rangoon Tea House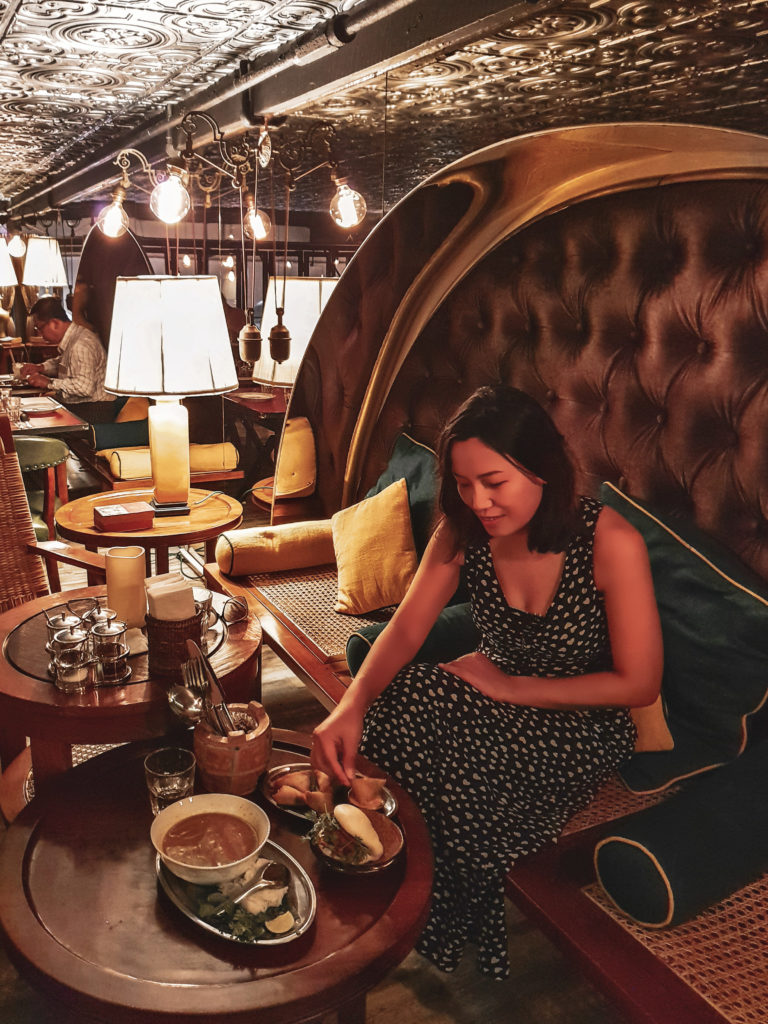 I was thrilled to find this little tea gem! Rangoon Teahouse is situated between the hustle and bustle of the city, so make sure you got it down to the T in the google maps! I tried the unofficial Burmese national food which is vermeil noodles with catfish (a daily breakfast of local people here in Yangoon) and some bao. Happy to report food was delicious and so was the tea and coffee which you can see on the cover photo.
There is a method to their madness. JK, there is a method to order the tea on the menu. I tried the Capp for coffee and non-sweeten and light tea. I don't have a photo of the menu but that just gives you a reason to go try it for yourself.
They are open Monday to Sunday from 7 AM till 10 PM and Saturday 7 AM till 12 AM.
Shwedagon Pagoda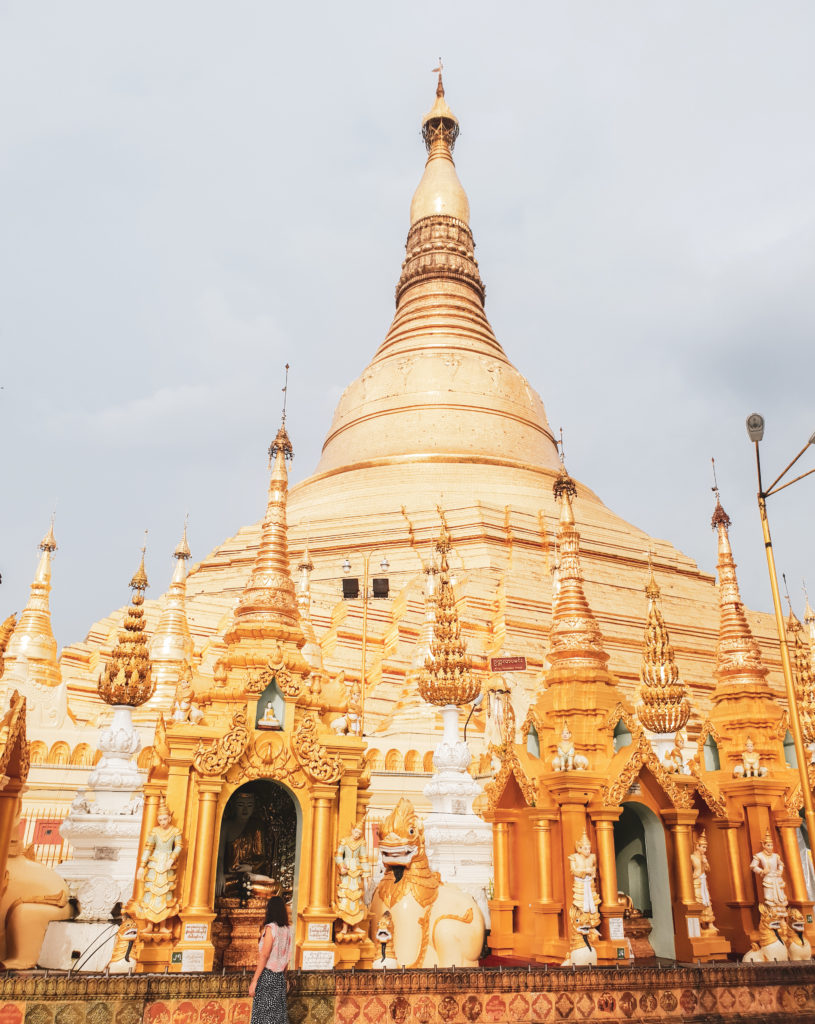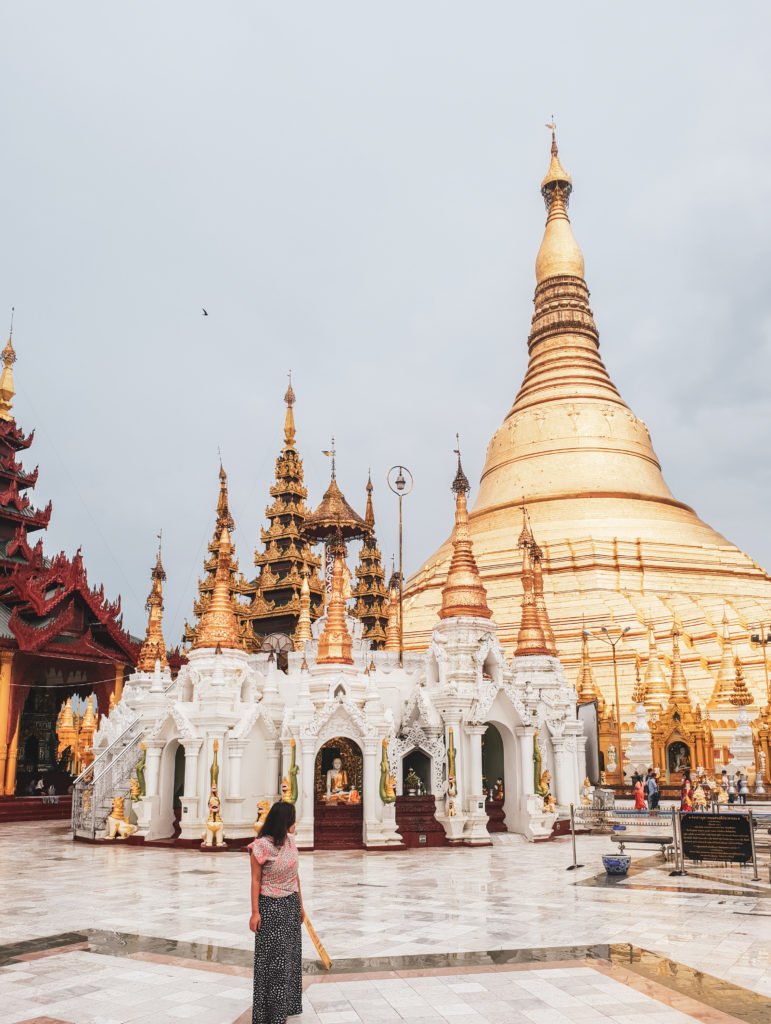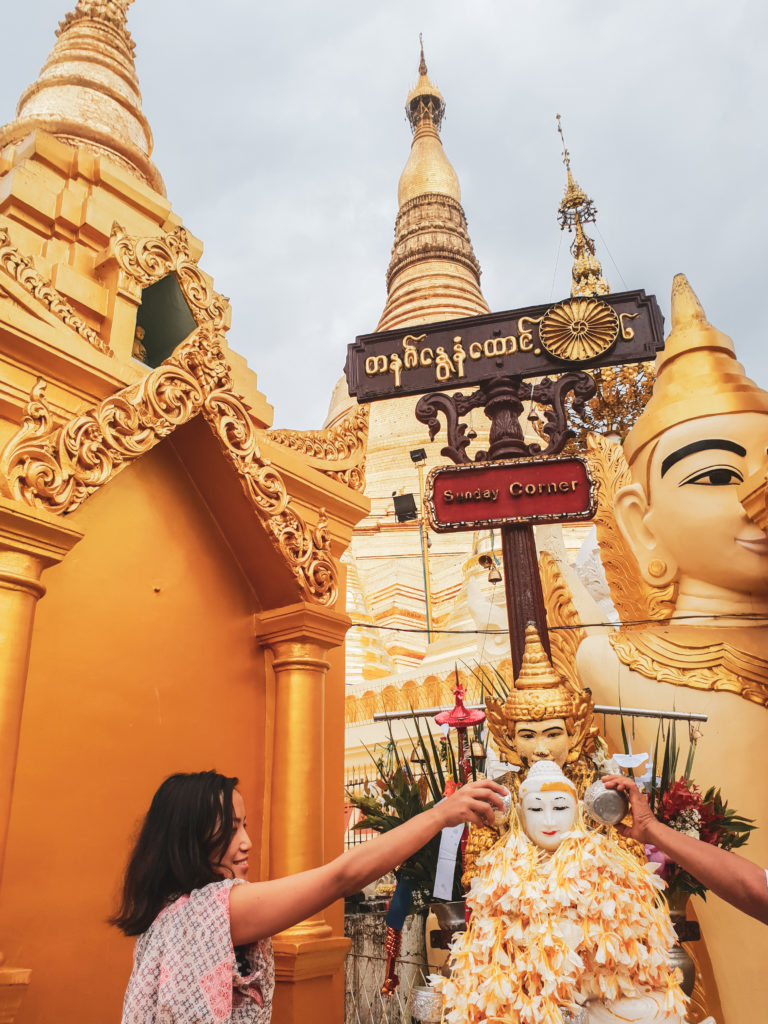 Shwedagon Pagoda is one of the important religious sights in Yangon, Myanmar! It is visited daily by the devotees.
The entrance on the day of 20th July 2018 was 10,000 Kyat = $8 USD. Ladies must cover the shoulders and legs and men no shorts. No-one is allowed to wear shoes or flip-flops in the Pagoda. It would be wise to bring a bag to carry around your footwear.

While walking, I noticed there were 7 days of the week nameplate around the base of the pagoda. A local said, depending on the day you were born, you can go to that corner and worship your galaxy (the pillar at the back), your guardian angel (the yellow one), your spirit (the white one) and there was one more little statue below that (yourself)for good health and all the things you want! Of course, I did it more for the sake of it than anything else, only to be told the English birth DAY isn't the same in the Burmese calendar!
Perhaps you can find spot some gold, jewels, and thousands of diamonds on the top of the pagoda, within that little golden umbrella looking thing?
It is a beautiful pagoda and is a must-visit when you are in Yangon, Myanmar.
It opens from 4 AM till 10 PM every day but closed on certain holidays, check the website for details
Chinatown Yangon – 19th Street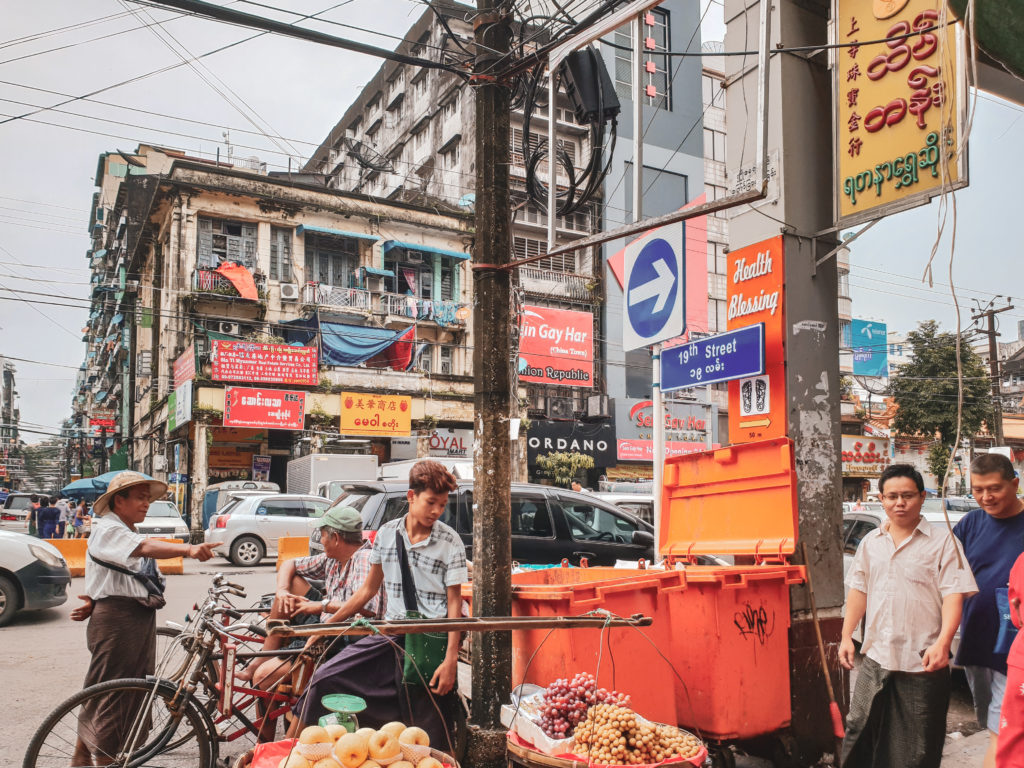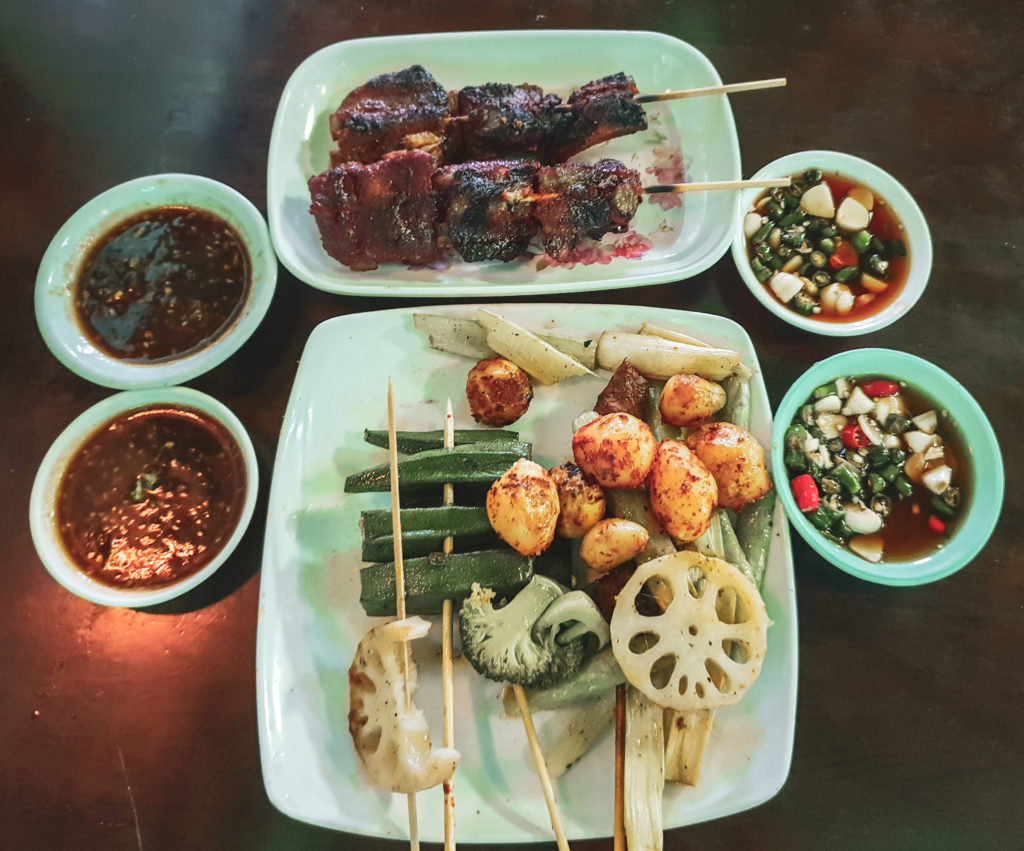 I like the fact that in developed or developing countries, Chinatown is everywhere! On saying that 2 days in Yangon wouldn't be complete without tasting some of the Burmese street food.
Chinatown in Yangon is the area of 24th through 18th street, west of the Sule Pagoda in downtown Yangon.
I skipped the 18th street and went to 19th street. It is usually jam-packed with foreigners and local's favorite as it also offers the nightlife in Yangon.
19th Street is known as the barbecue street. Almost every door is a restaurant with glass cabinets full of veggie and non-veggie things skewered ready to be chosen and barbecued up. So, you just pick a restaurant, grab a table, choose the skewers you want, and relax as your food is cooked.
20th street is known for Chinese food like rice congee and grilled pork skewers.
National Races Village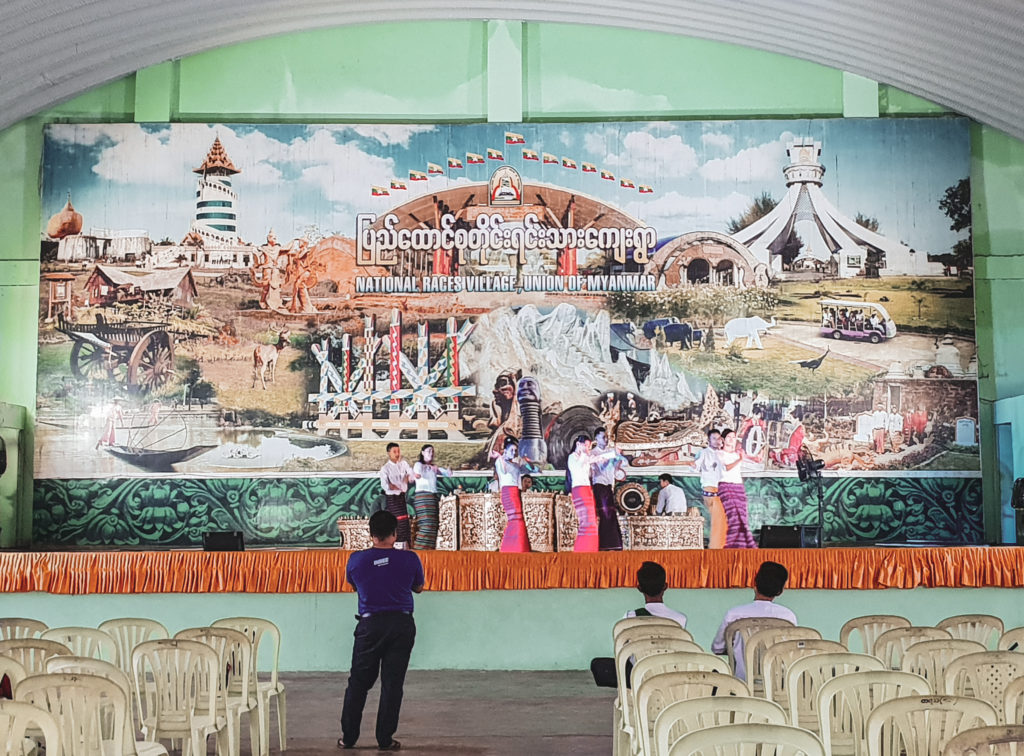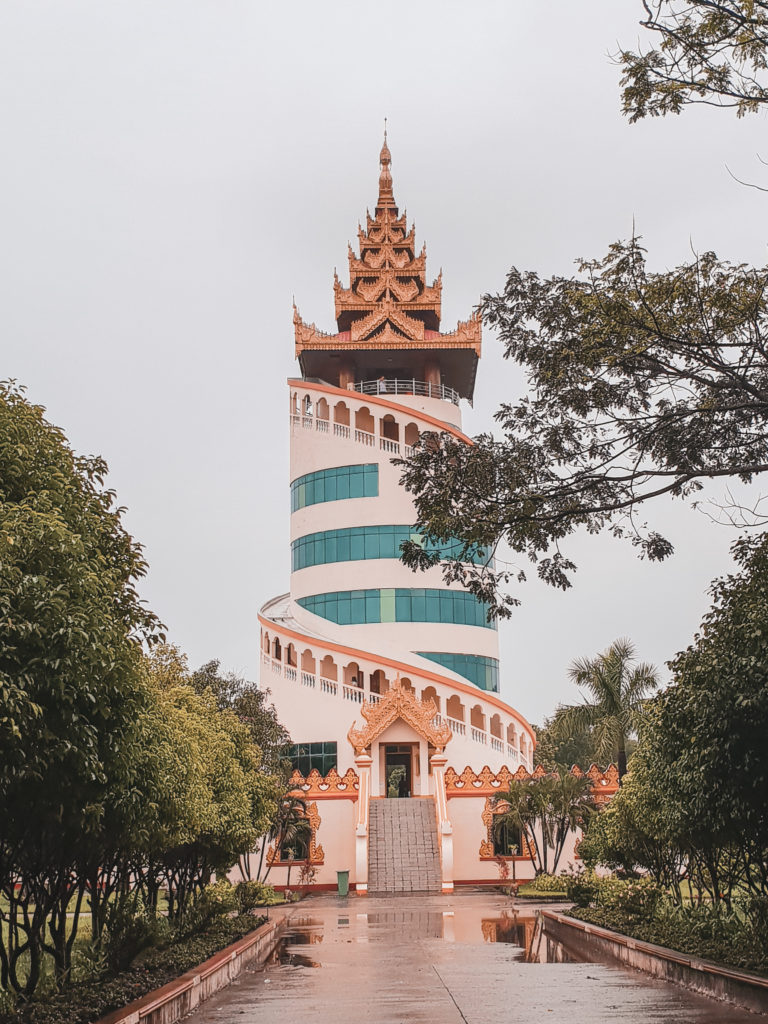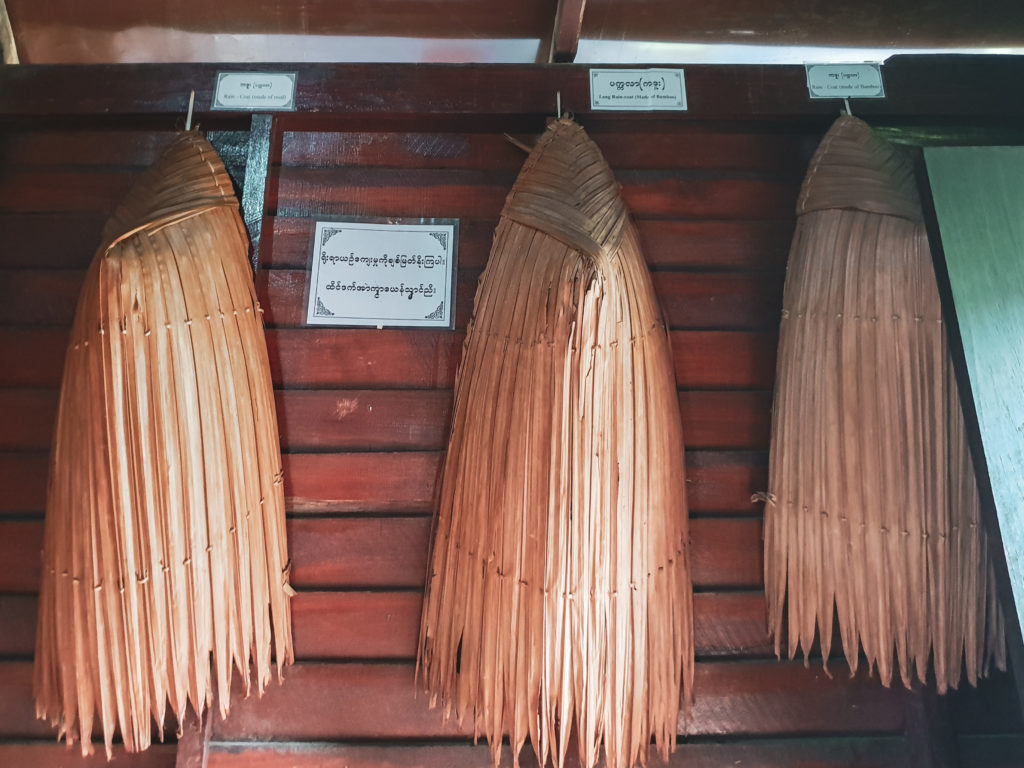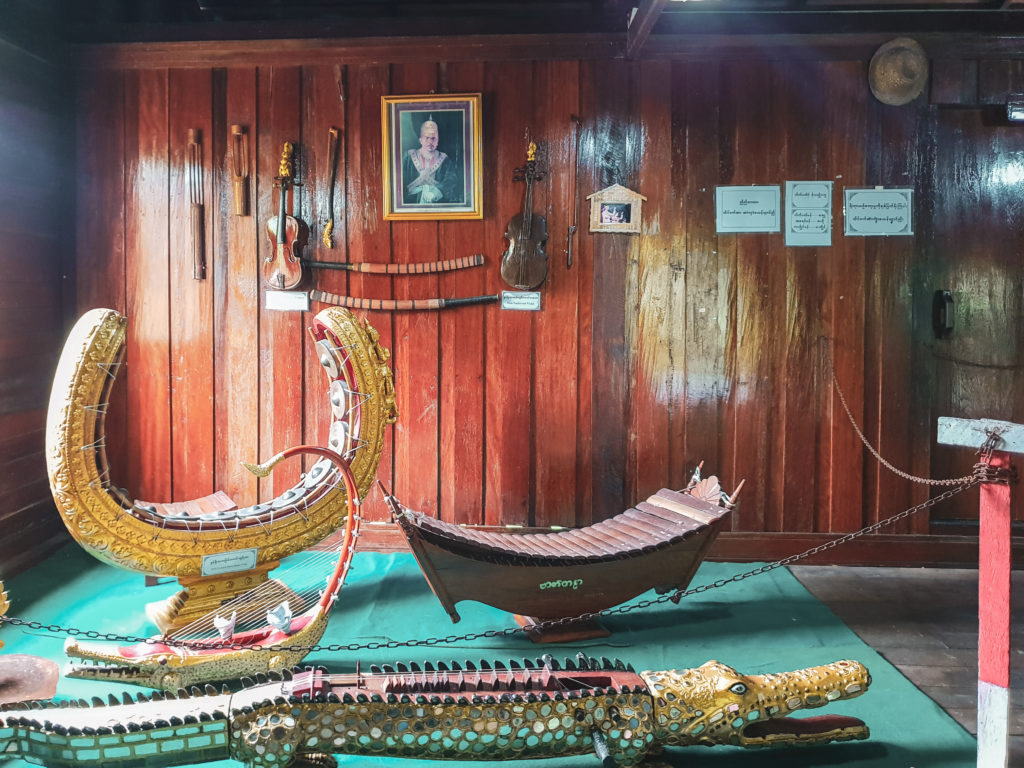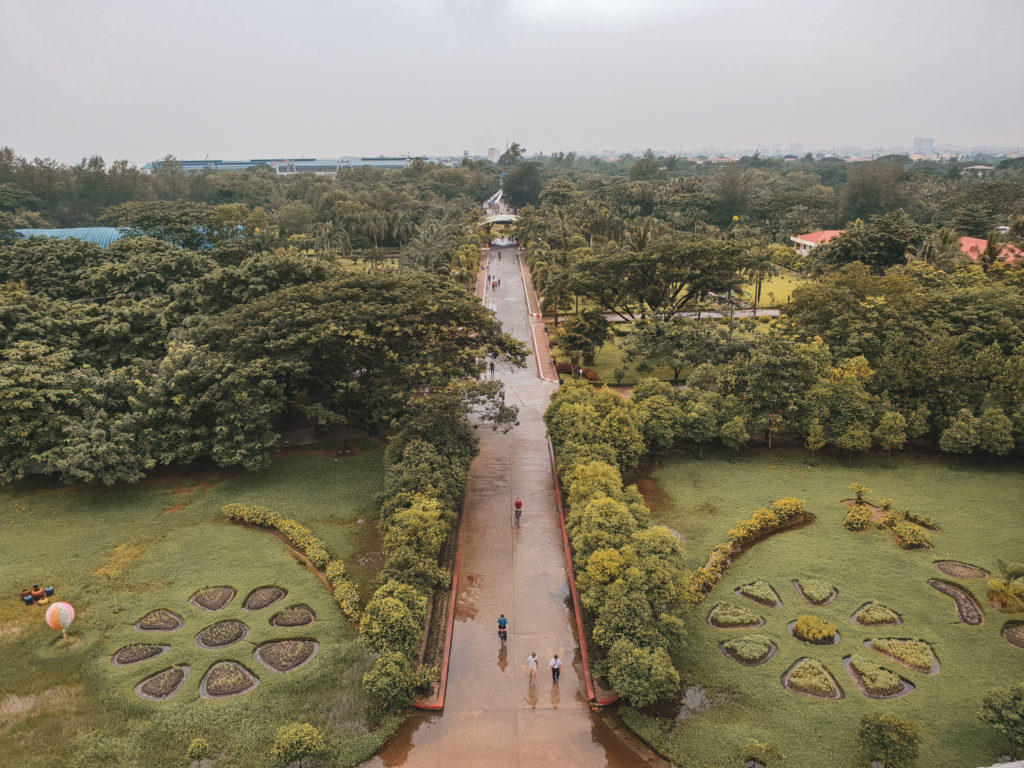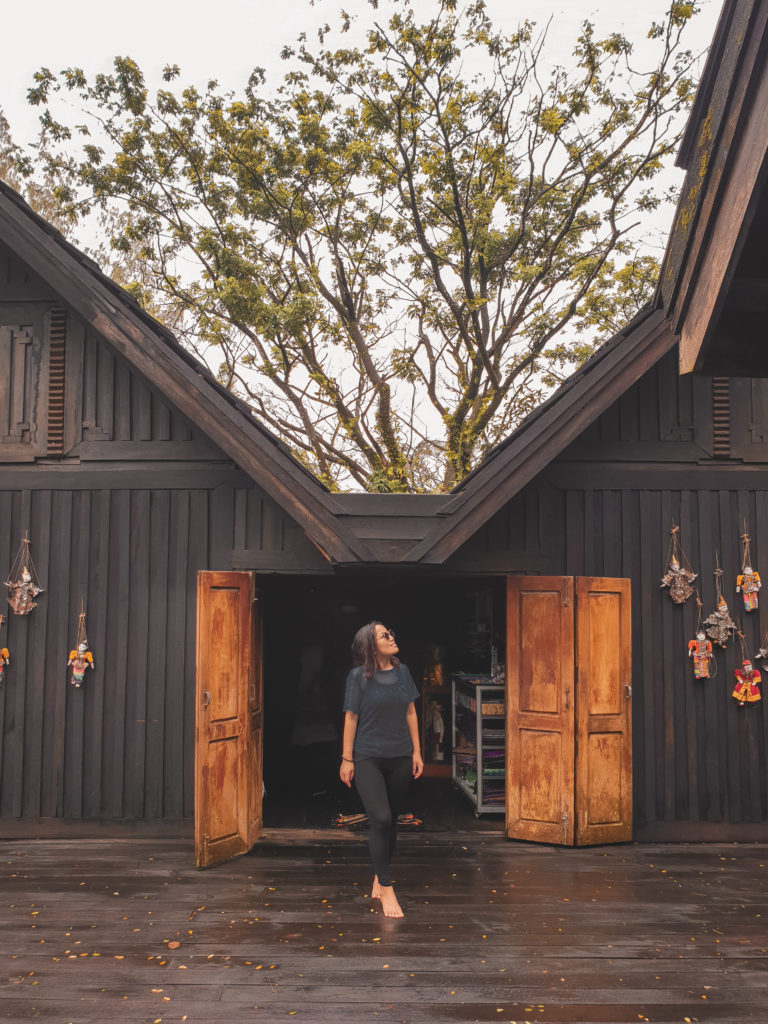 If you want to explore more than just visiting every temples and pagoda in Yangon. Consider going to National races village for some greenery, history, peace, and quiet. Perhaps one morning you can visit this museum out of your 2 days in Yangon.
You can rent bicycles of various quality, and ride around. I chose to walk and had fun discovering many things Burmese. Can you believe they also have a little zoo where they have rabbits, peacocks, and crocodiles!
It is a large park with regions devoted to diverse cultural groups in Myanmar. After covering most of the park on foot, I realized, this place was a dating paradise for young Burmese couples! There were 2 seater benches scattered around the lake and a love sign for that couple selfie too!
With that in mind, If you don't have time to travel all over Myanmar to learn about the different tribes and their culture, this is a good option. Besides, it's a nice place to spend some time – rain or shine/ solo or yolo!
It opens daily from 7 am to 5:30 PM and the entrance fee was 3000 Kyat per person (July 2018)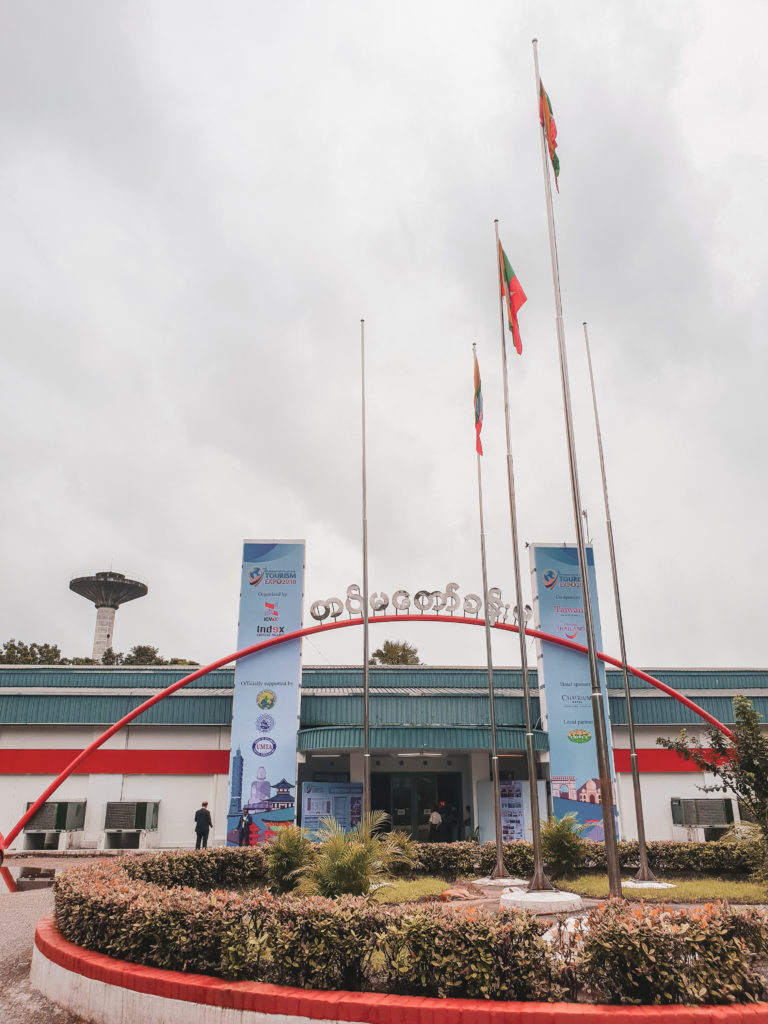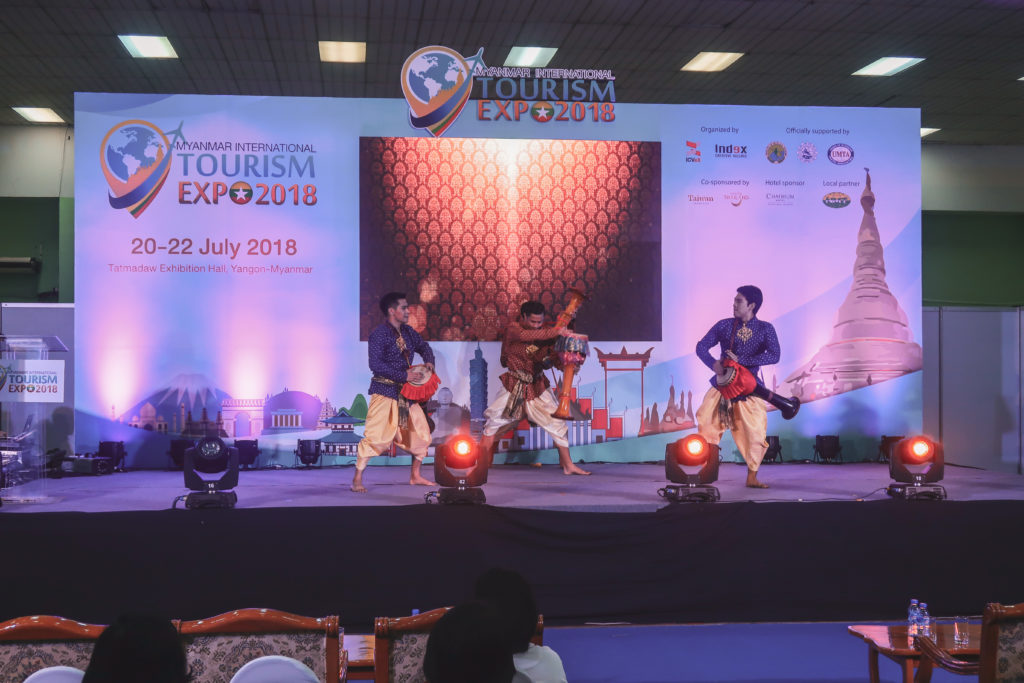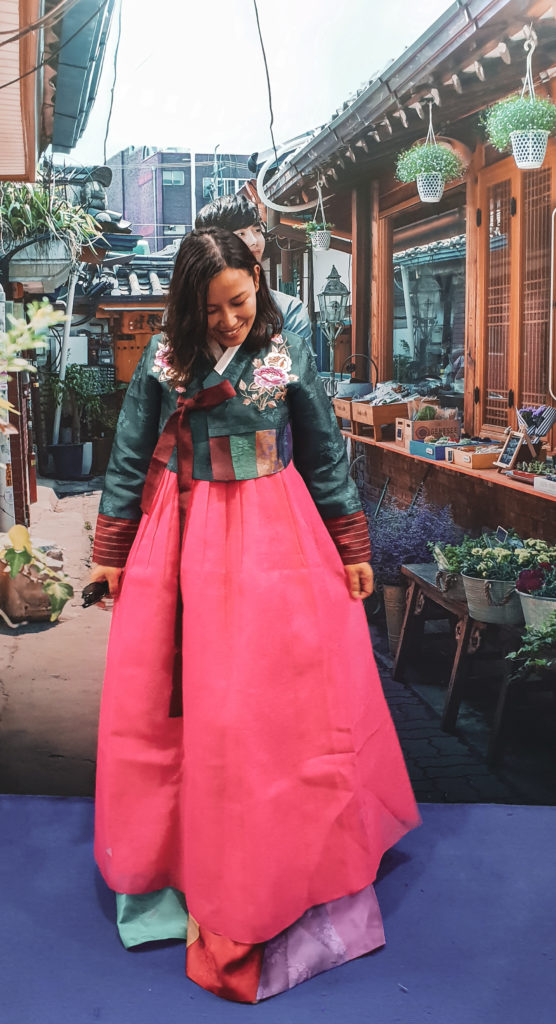 While I was in Yangon I had the chance to attend the Tourism Expo. There were many stalls from different travel agencies, tourism boards, and hotels. I tried on Korean traditional clothes from the Korean tourism stall. It was a fun event. You could also buy food and drinks indoors.
The Strand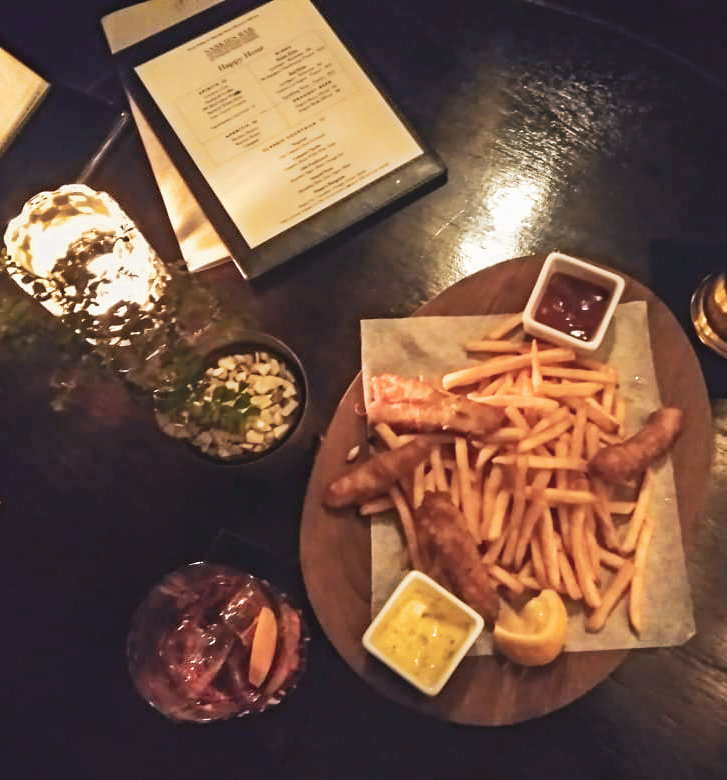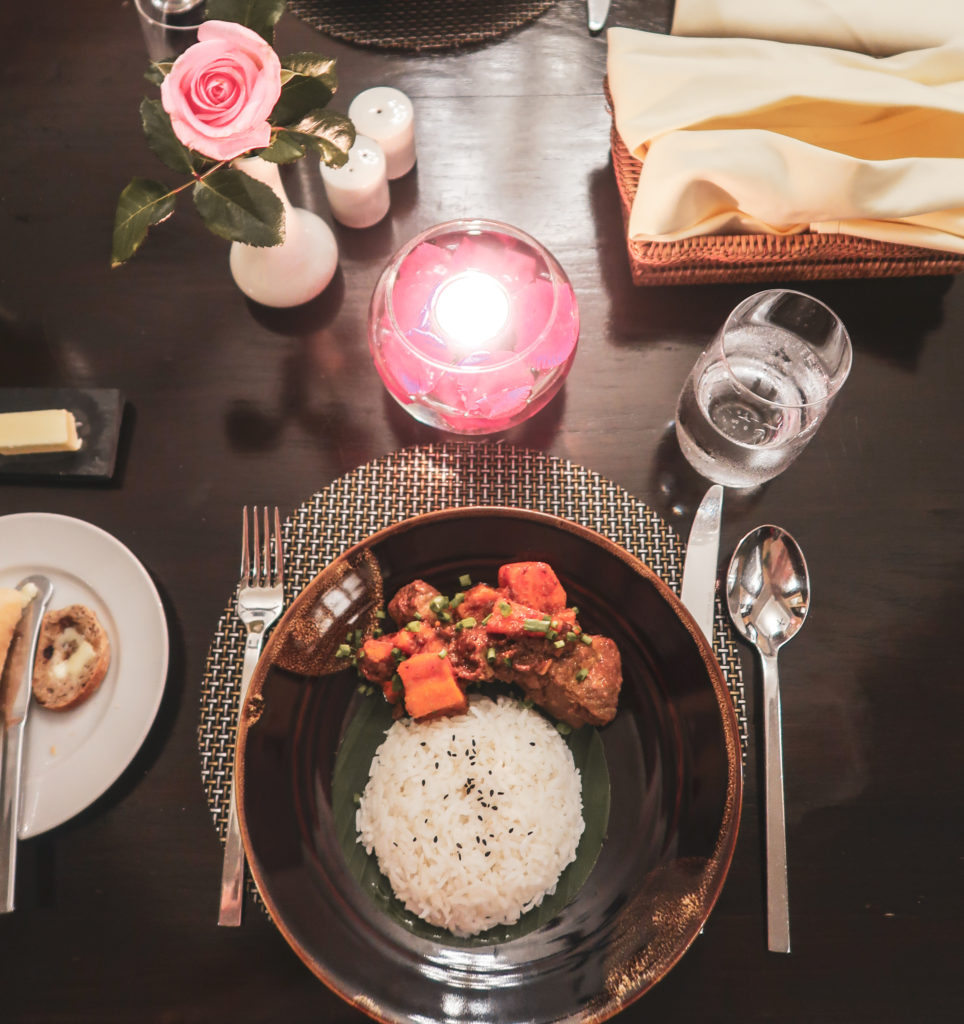 If you are getting a little bored after the umpteenth Pagoda or the continuous rain in monsoon season. The Strand can be your vibe!
This beautiful 5-star hotel is located in the heart of the city. A colonial beauty, this property was recently redone and it is spectacular. You do have to make reservations for dinner at The Strand Restaurant, as it is one of the only fine dining restaurants in Yangon, but it is well worth it. My fish and chips were fantastic, dinner was simple but tasty and the dessert was delicious – sticky rice and Mango! The bar was beautiful with delicious cocktails, a pool table and mellow music on the background.
The decor was quirky but gorgeous with the touch of pink on the walls and roses on the table. Staffs were thoughtful and super nice.
It is fun to mix your travels with luxury, street foods, nature, adventure, and sometimes fine wine and dine. After walking around, visiting beautiful temples and pagodas, trying local food and going even a step further from Yangon to National Races Village. You deserve a seat with a nice drink in a nice bar in Yangon. (Non- alcoholic beverage available) Treat yourself – you won't be disappointed. Check and book your stay here, or here.
If you have extra time, visiting the local food market, Bogyoke Aung San Market, and Sule Pagoda is recommended as well.
I hope 2 days in Yangon guide helped you. If you want to rewatch the Myanmar stories, click here -> check out the "Myanmar" stories on Instagram.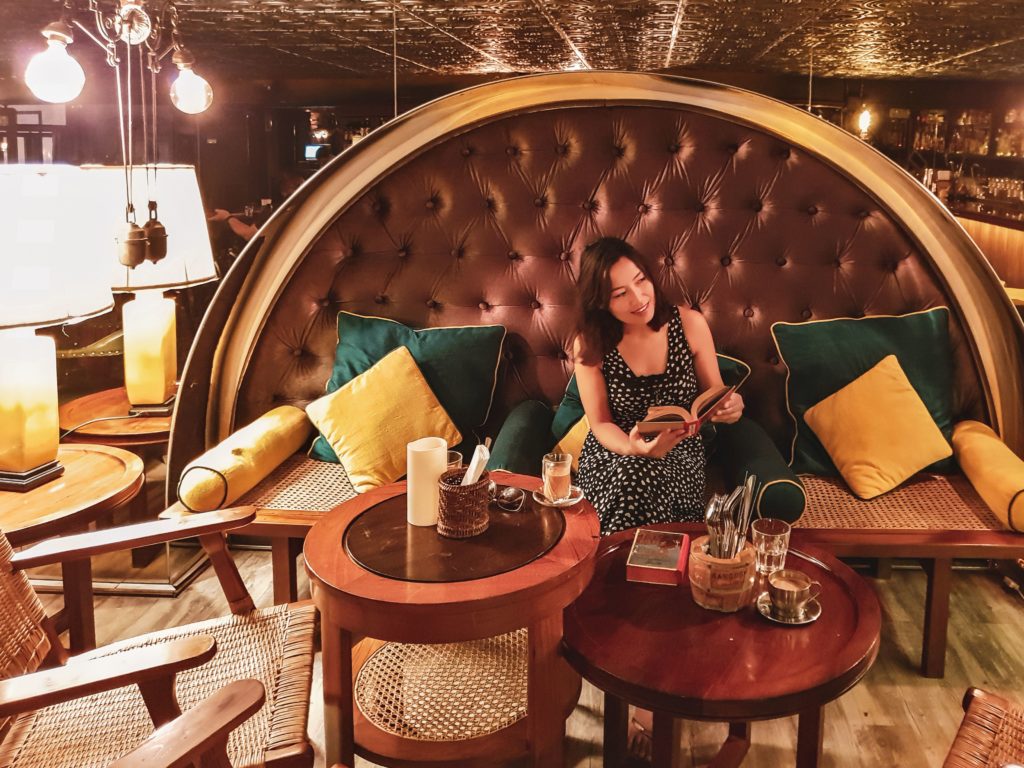 What equipments I used to take these photos:
Canon PowerShot G7 X Mark II Digital Camera
This has been my favourite Camera so far. I love how my pictures come out crisp and colourful. It also has a screen which is useful when vblogging. You can check out what I meant on my Instagram which is here.
Accessories For Canon GX7 Mark || Check it out here
This is the good old Go pro that I take with me everywhere. I recommend it because it is small, lightweight and waterproof. I have had made many memories with this trusted item and looking forward to more.
Accessories For Go Pro Hero 4 Check it out here
I have been using SanDisk since my first camera which was back in 2009. They build quality memory cards. I recommend getting at least two, just in case something happens to one of them.
Do you think it's a hassle of plugging your camera into your computer? This memory card reader will fit cards of all sizes and make an easy transfer to your computer. The reader supports all popular SD memory card formats, including SD™/SDHC™/SDXC™ memory cards, UHS-I SDHC/SDXC memory cards, and microSDHC™/microSDXC™ memory cards. It is also compatible with the latest UDMA 7-enabled CompactFlash cards.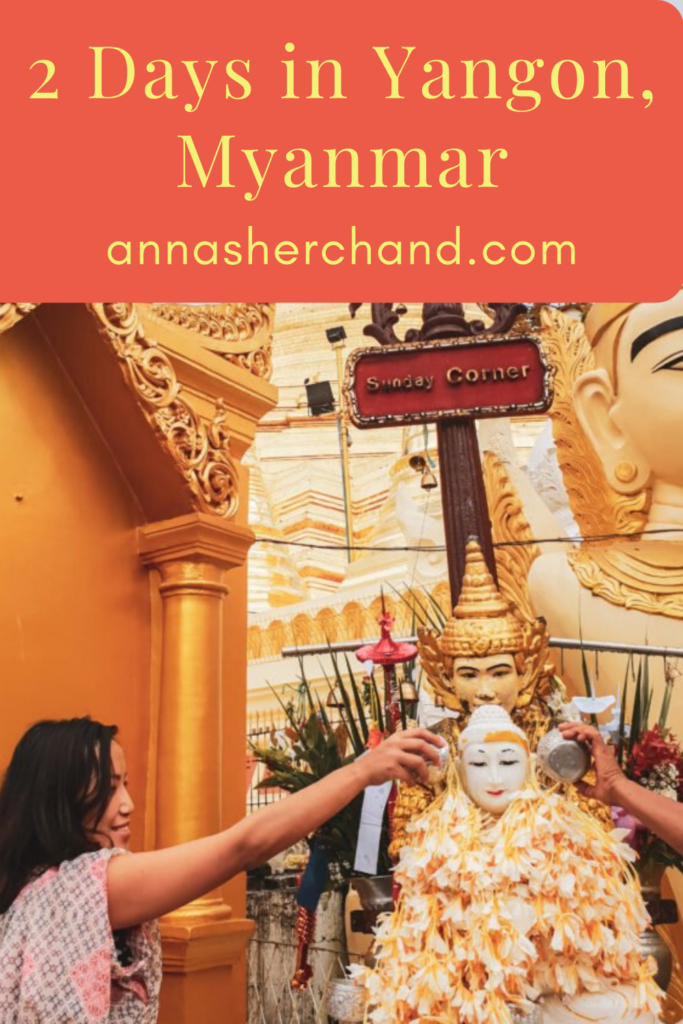 Let me know in the comments:
2 days in Yangon Myanmar (updated 2020)