This guide will give you an understanding of what to see, and do in off the beaten track Kalaw, Myanmar. Please note, this is not a "top ten" guide but my experience to show you how you can also enjoy Kalaw.
You can watch Myanmar videos here. If you enjoyed it, follow me on my journey!
Guide to off the beaten track Kalaw, Myanmar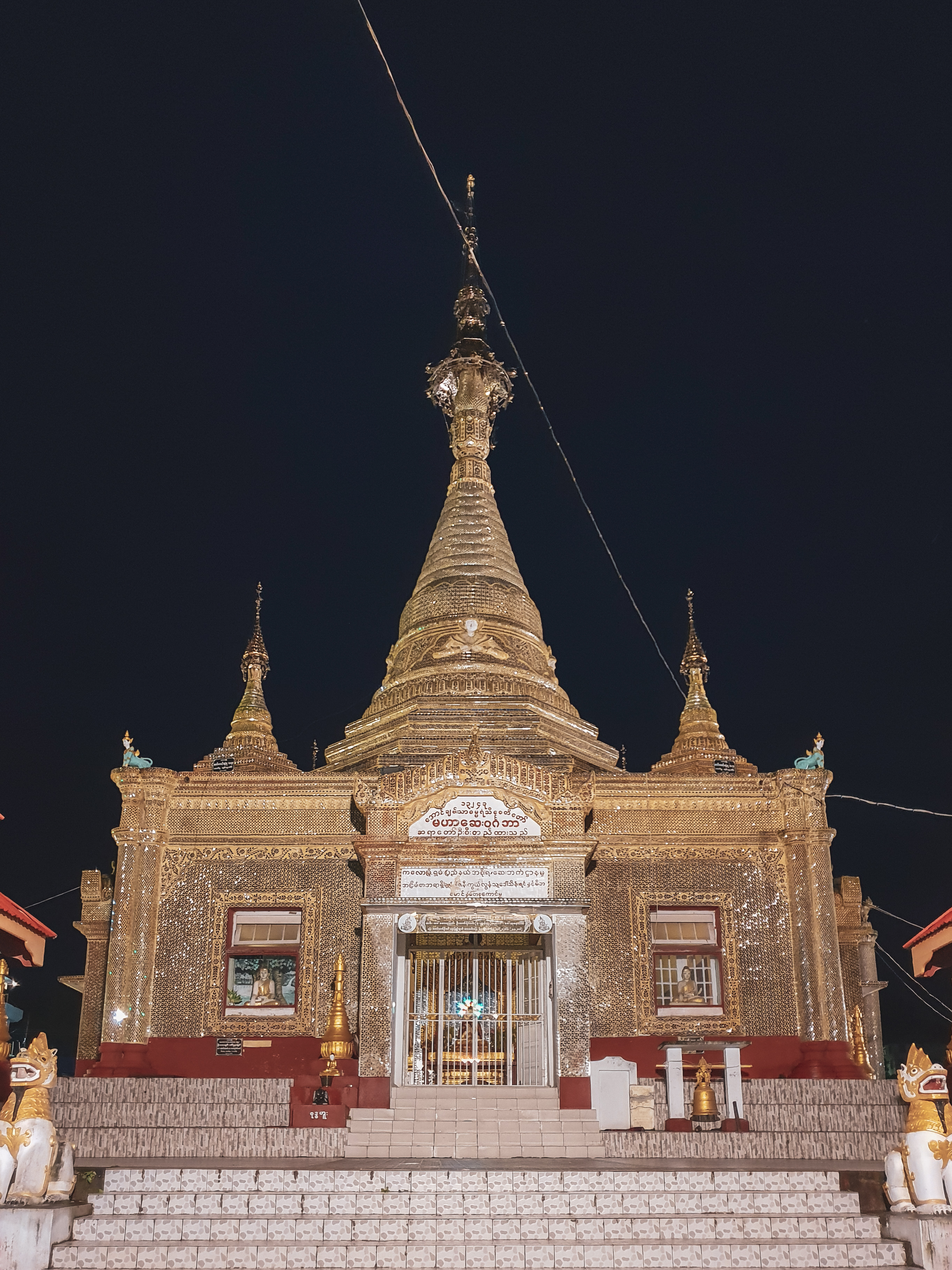 Aung Chan Tha Zedi
This pagoda was at the heart of Kalaw. It was just before dinner (more info below) when I went to see it and its shiny exterior made up of thousands of pieces of mirrored glass. Next day, I saw it again but thought it looked better at night.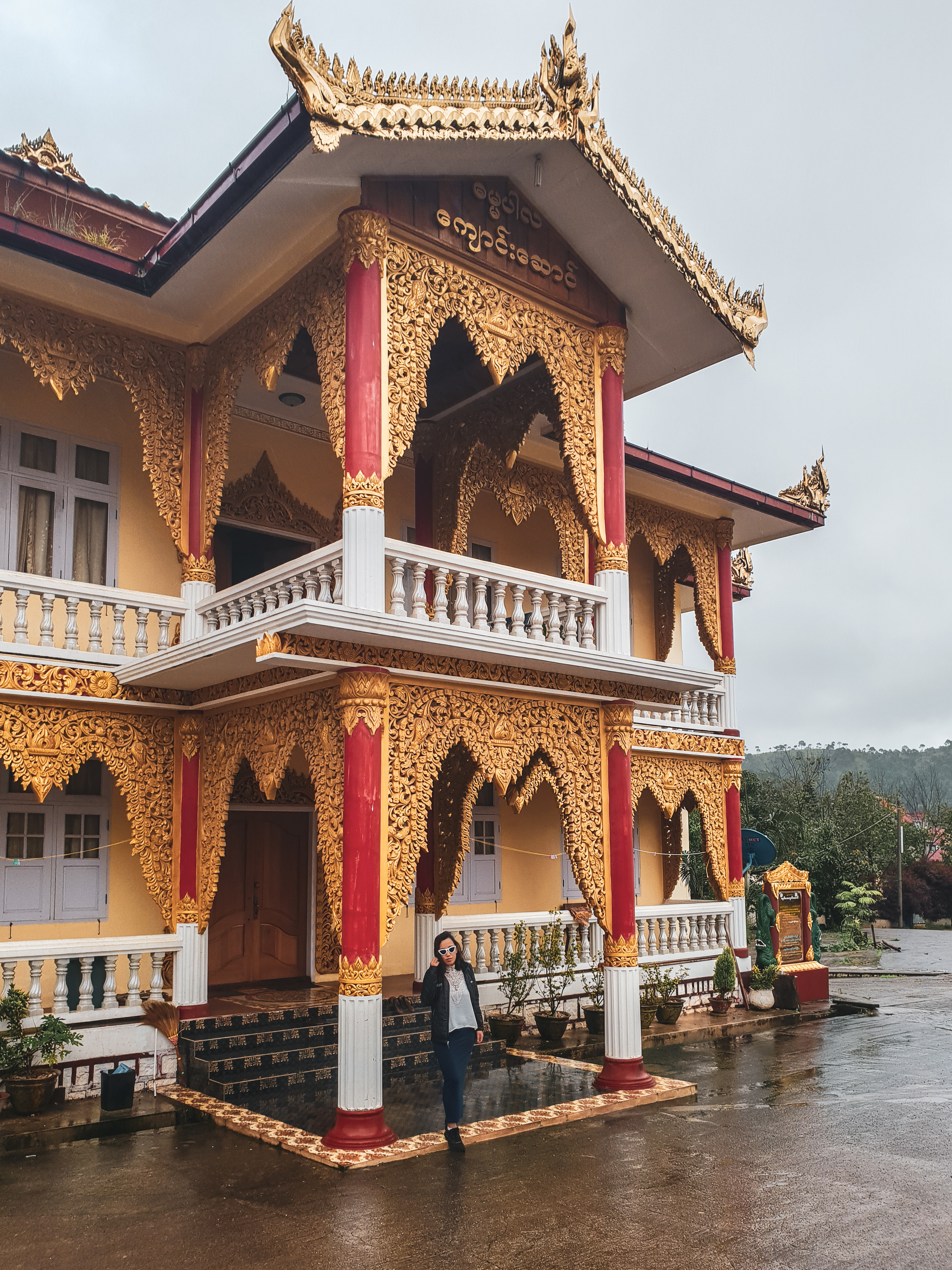 Myoma Monastery
How extra is that exterior of the monastery? love it! It was also right in town beside the market. (couldn't check out the market as it was shut when I arrived, think after 5 pm). PS: be patience when google maps need few tries to find this spot.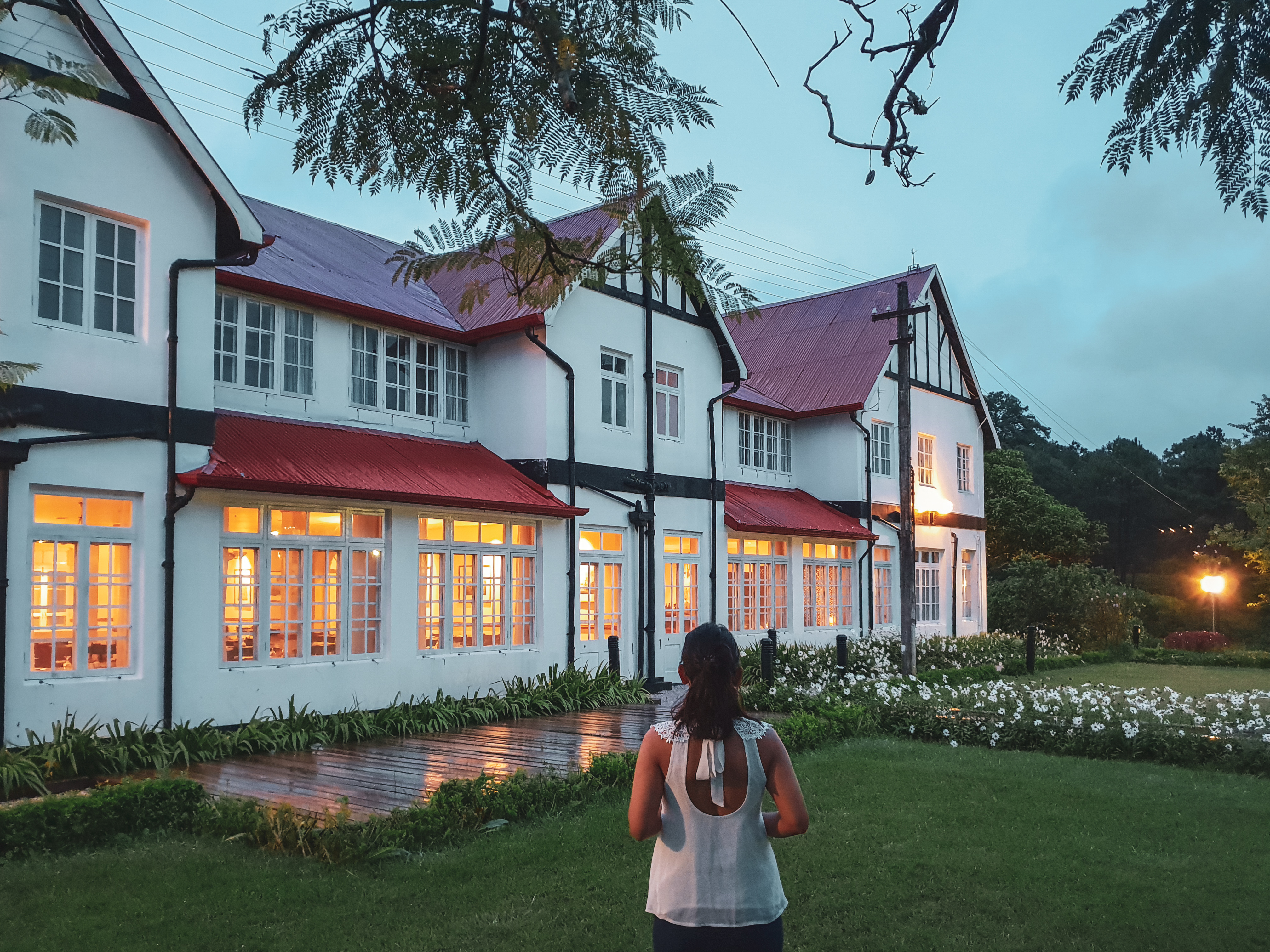 Kalaw Heritage Hotel
While travelling I like to check out a different range of hotels and this was definitely one of the best in Kalaw. I'm not surprised why this heritage hotel has become a landmark in Kalaw. They also offer wineries tour, cultural sites, market tour, birds safari and hikes.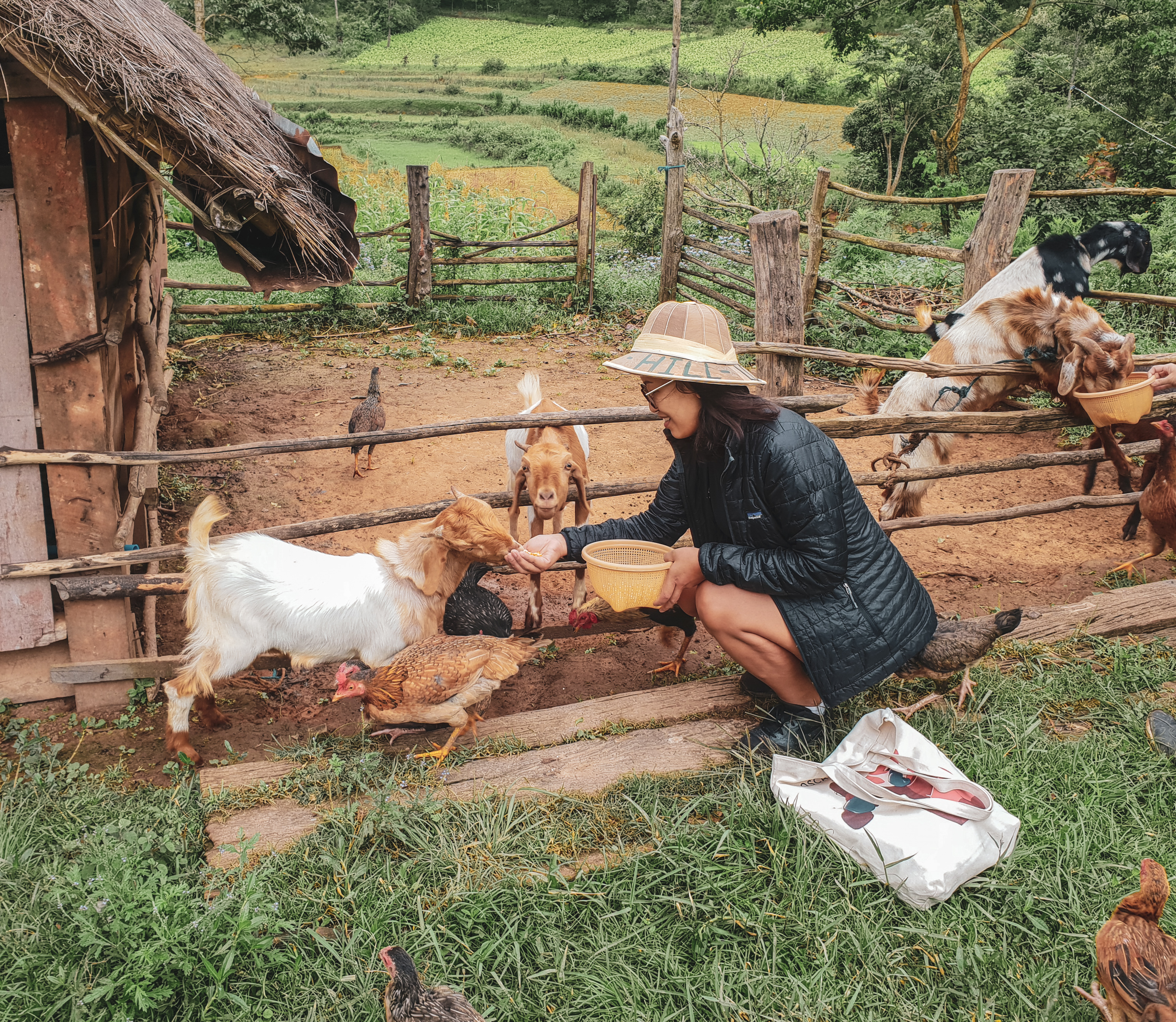 Now, this is the place to check out if you like to get down and dirty and have a lot of fun. You can experience guided community walks, exploring community homes, milk a cow, feed the chickens and goats, hikes and treks. You can get personal and up close to the local life without comprising on the comfort and luxury. You can read the full review here.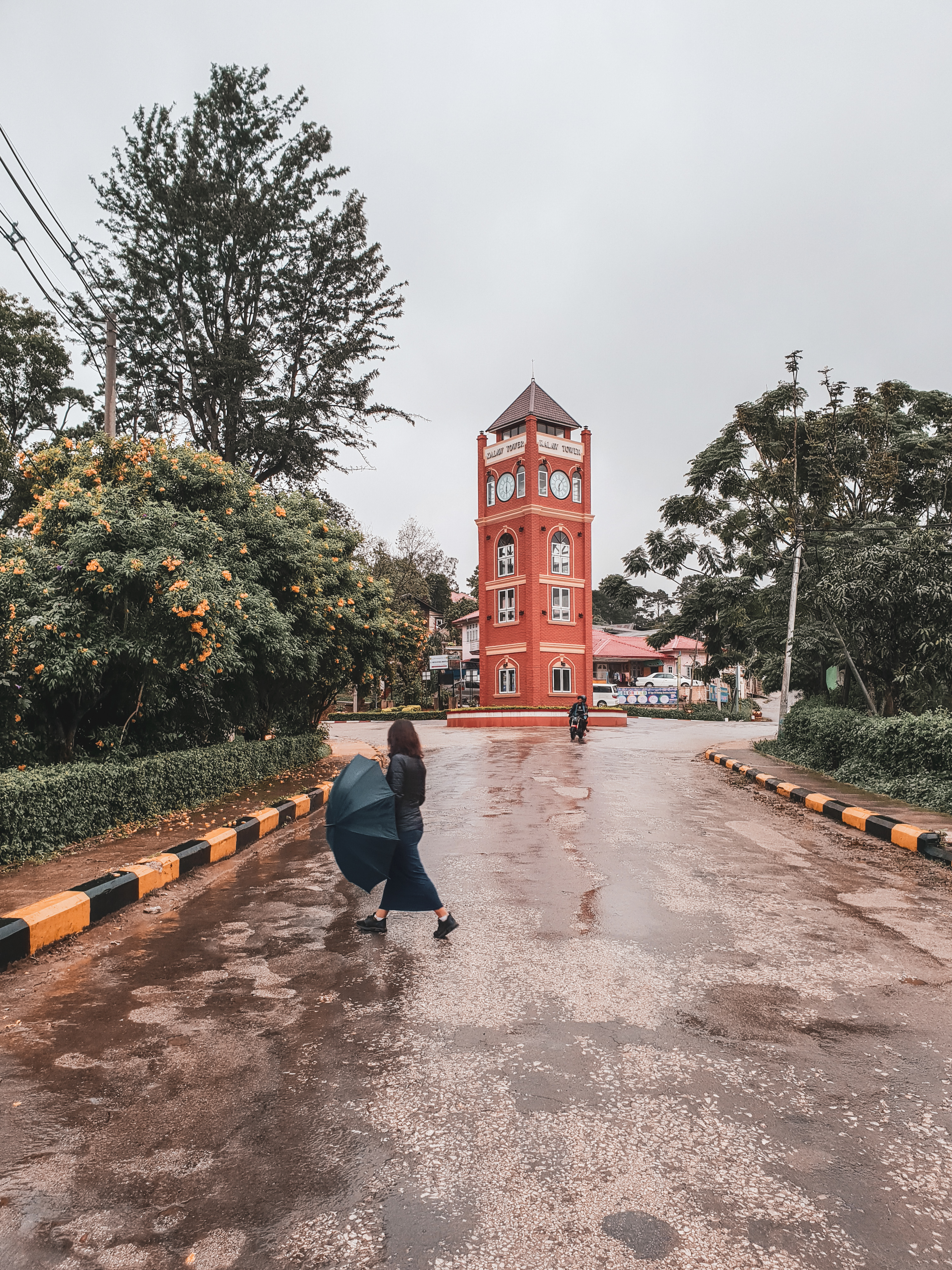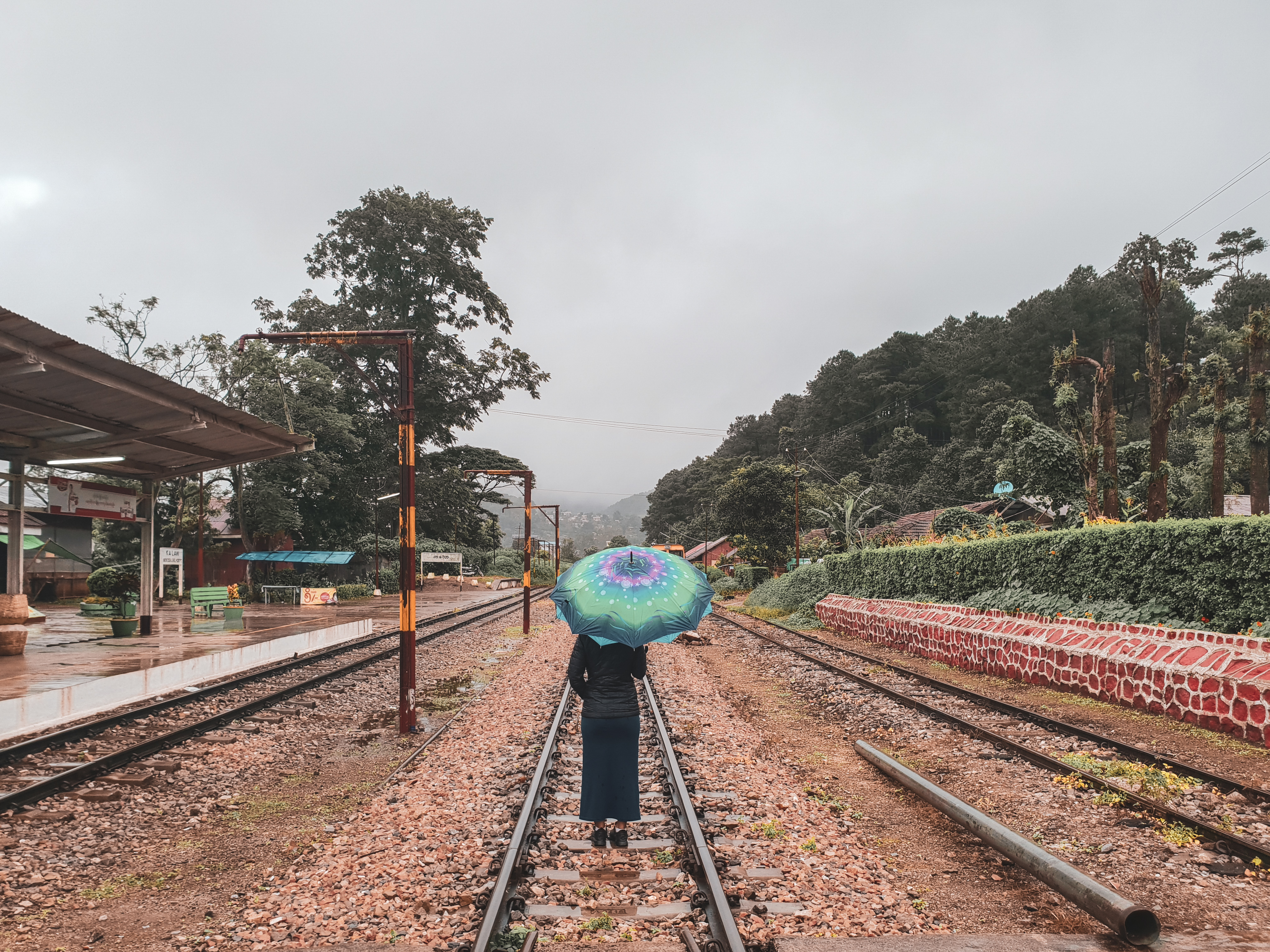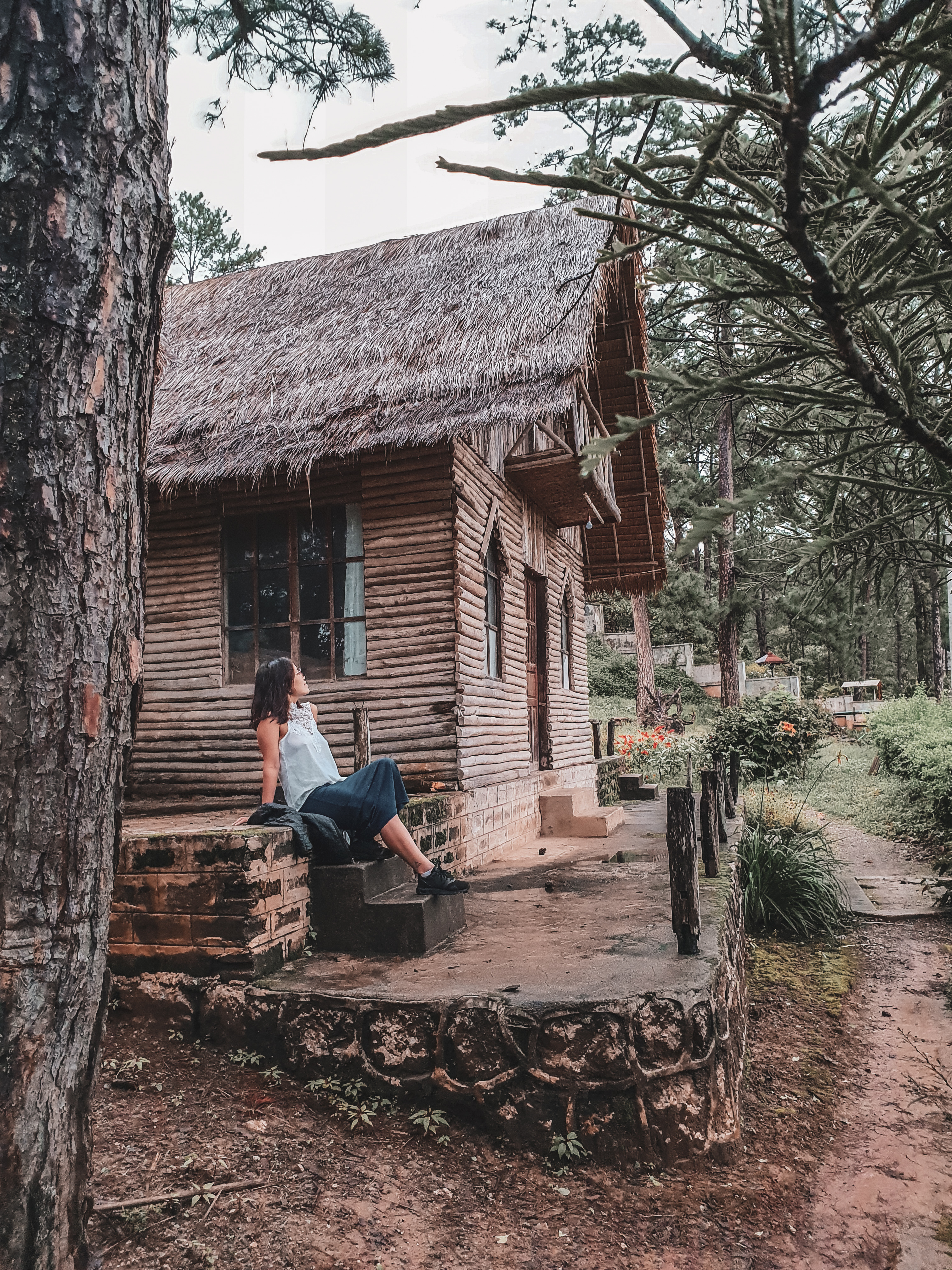 Day Walks
I believe walking is one of the best ways to get to know the new place. Walks around the local area in Kalaw was lovely and quite different than any other Burmese town that I visited. The streets were very clean and there were flowers and vegetables growing in abundance in people's gardens and walkways. I walked all around town, passed the church, monastery, mosque and to the historic train station. Love the look of pine trees scene too.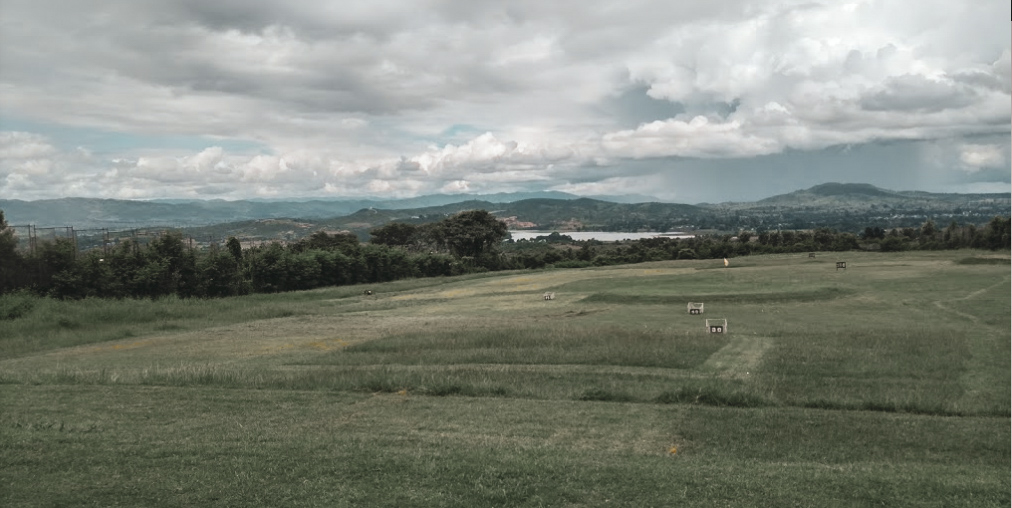 Aye Thar Yar Golf
I was surprised to find the British sport was very much alive in Kalaw. There is 6 famous golf course in Myanmar, out of which 4 are located in Yangon, 1 is in Bagan and last one, 18 hole golf course about an hour and a half drive away from Kalaw. Near Taunggyi, the capital of Shan state. You can hire cubs and balls. Great way to spend a novelty afternoon in Kalaw surrounded by stunning mountains and valleys.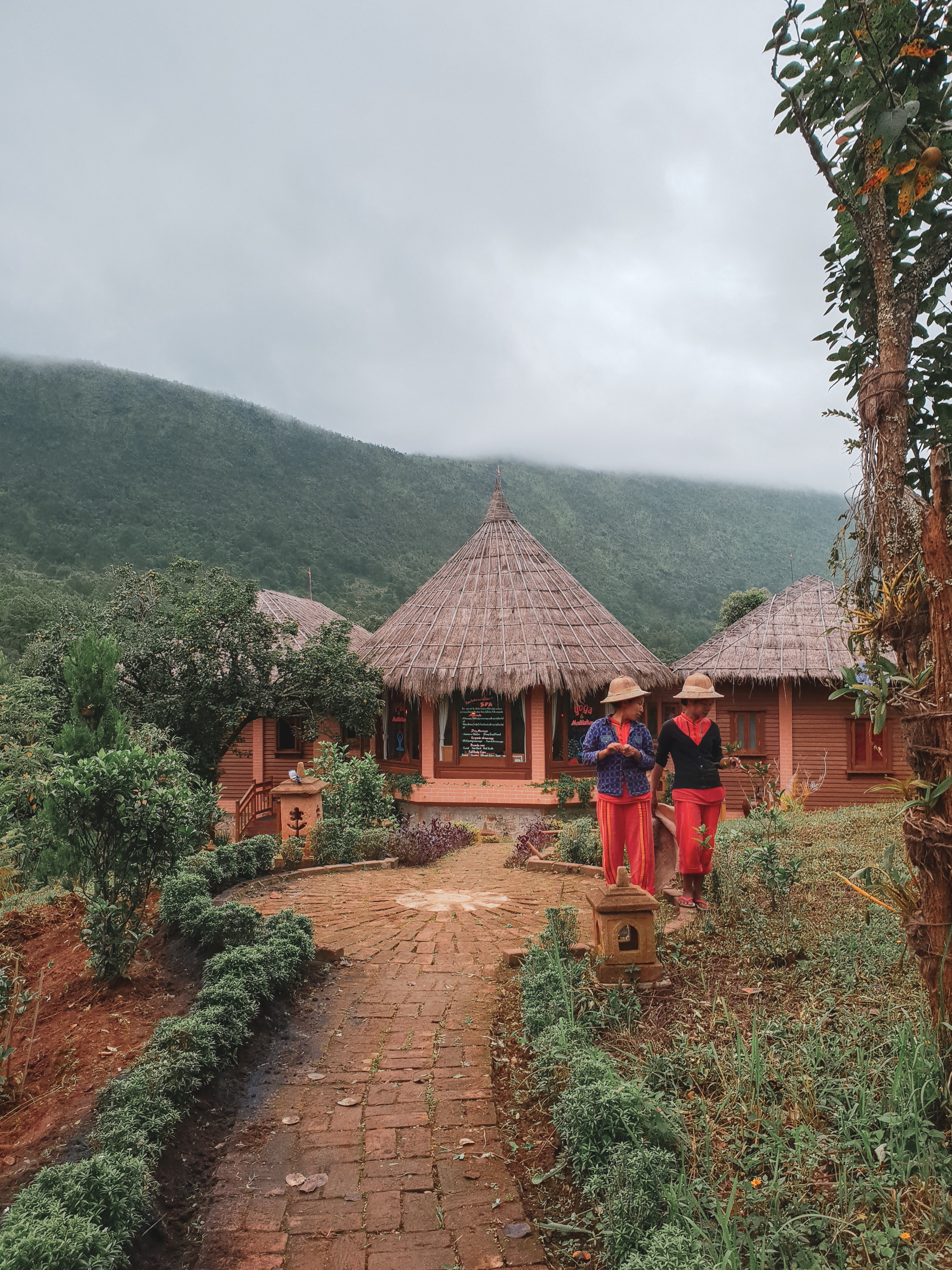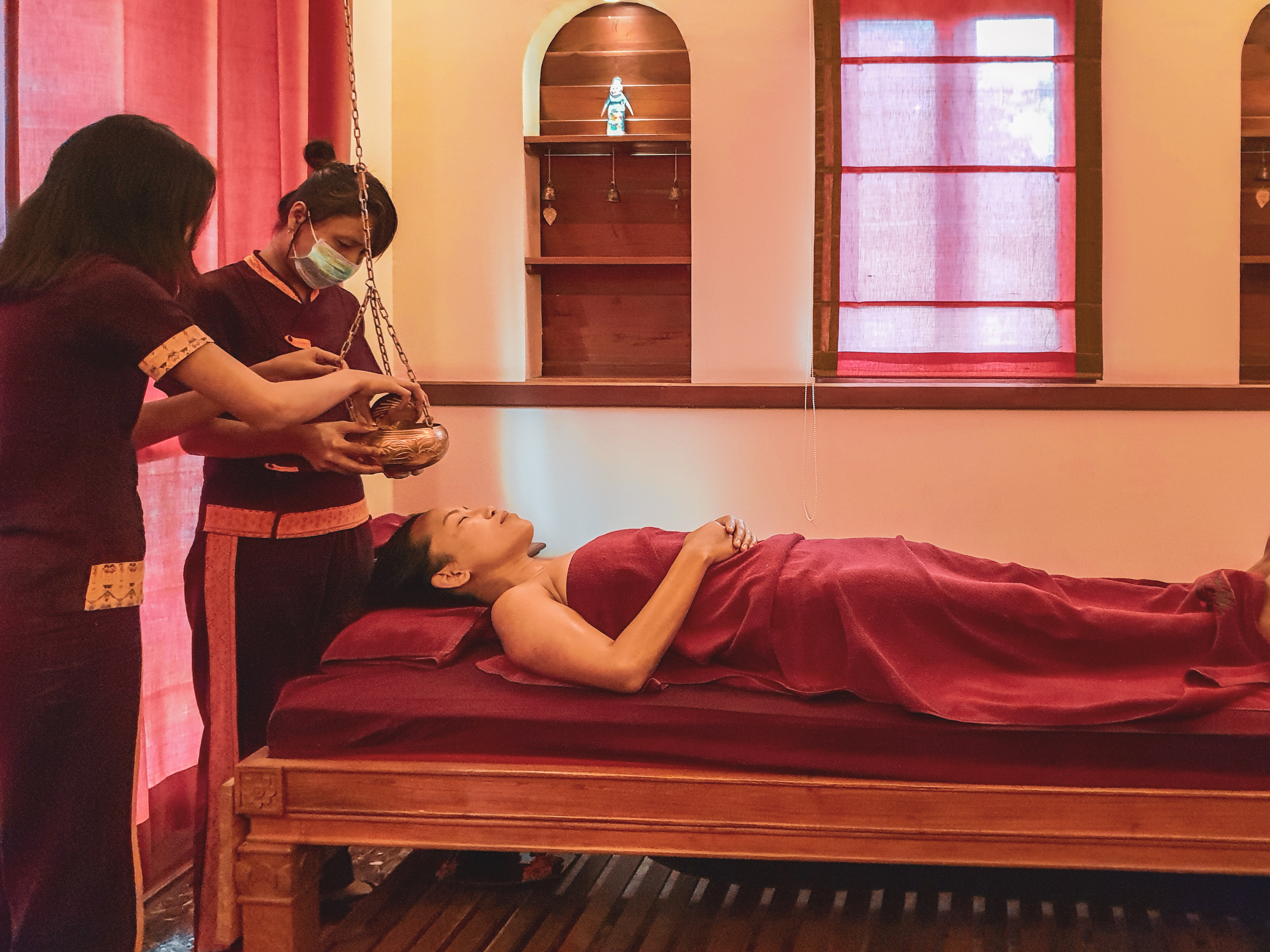 Massage and Spa
After all the walking around, spa and wellness centre is what I was after. There are a handful of choices in Kalaw but I chose the spa and wellness centre in the hotel- Kalaw hill lodge. They offer Swedish massage, oil, Ayurvedic massage, Burmese massage, body and foot scrubs, facials, manicures and pedicures. The prices were reasonable and I couldn't be happier getting pampered in the middle of the mountain setting.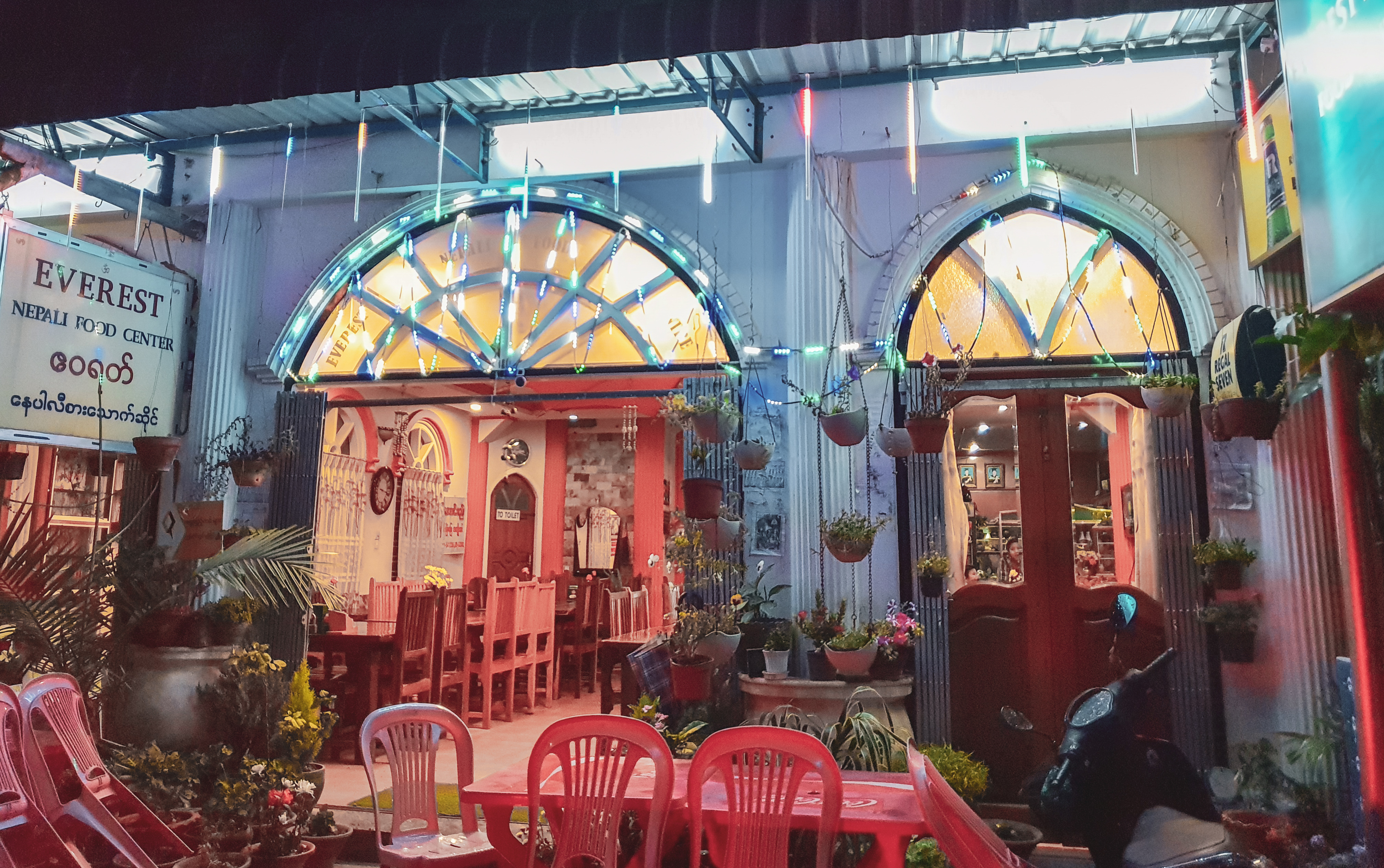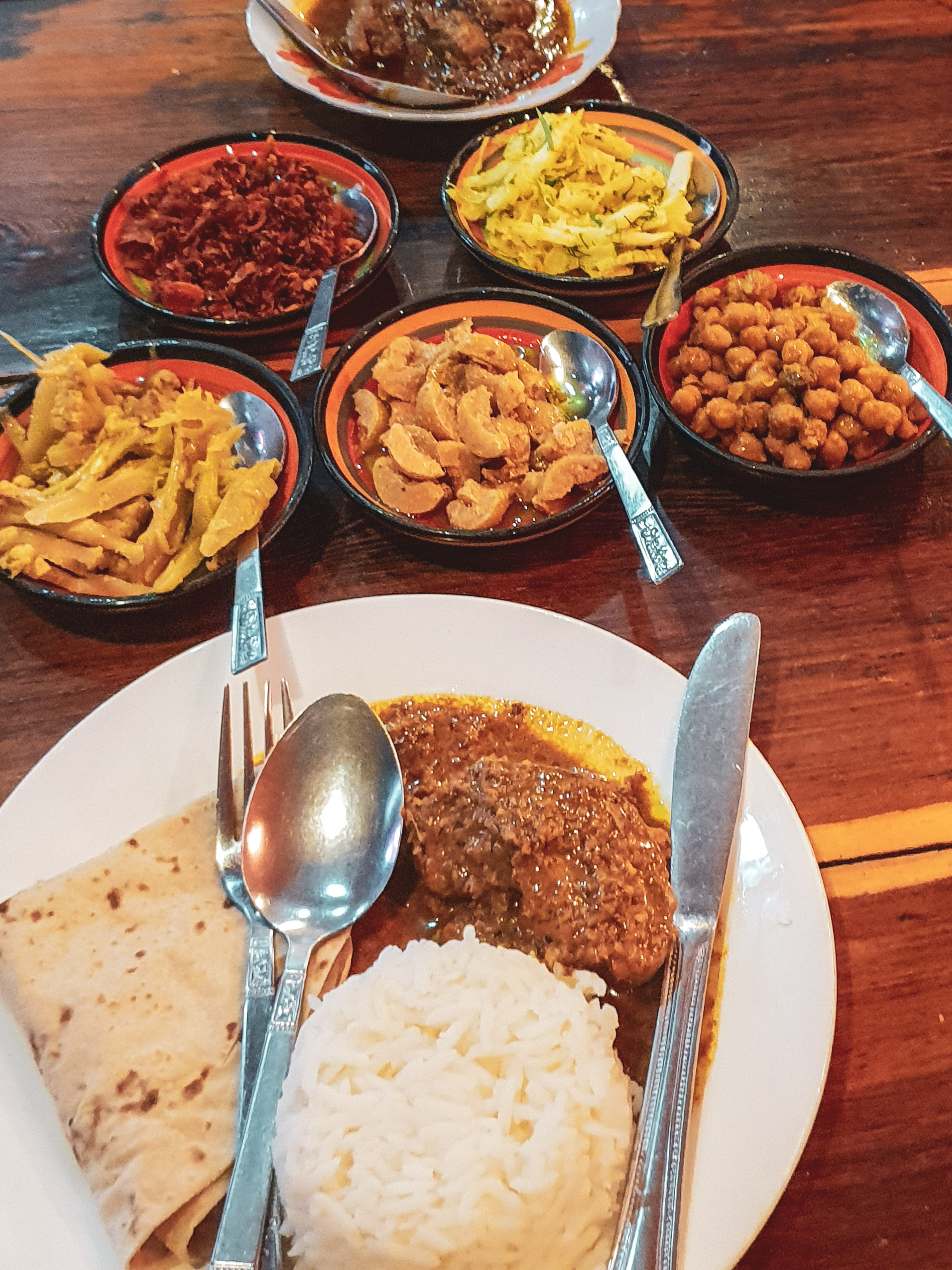 Everest Restaurant
If you know me, you know I love some MOMO which is Nepali dumpling dish. But was slightly disappointed to know it had to be pre-order 24 hours in advance. So, I ordered the rice with mutton curry. To my surprise, it came with all the side dishes and they would refill it without extra charge. Happy to report the food was amazing and the staffs were polite and friendly.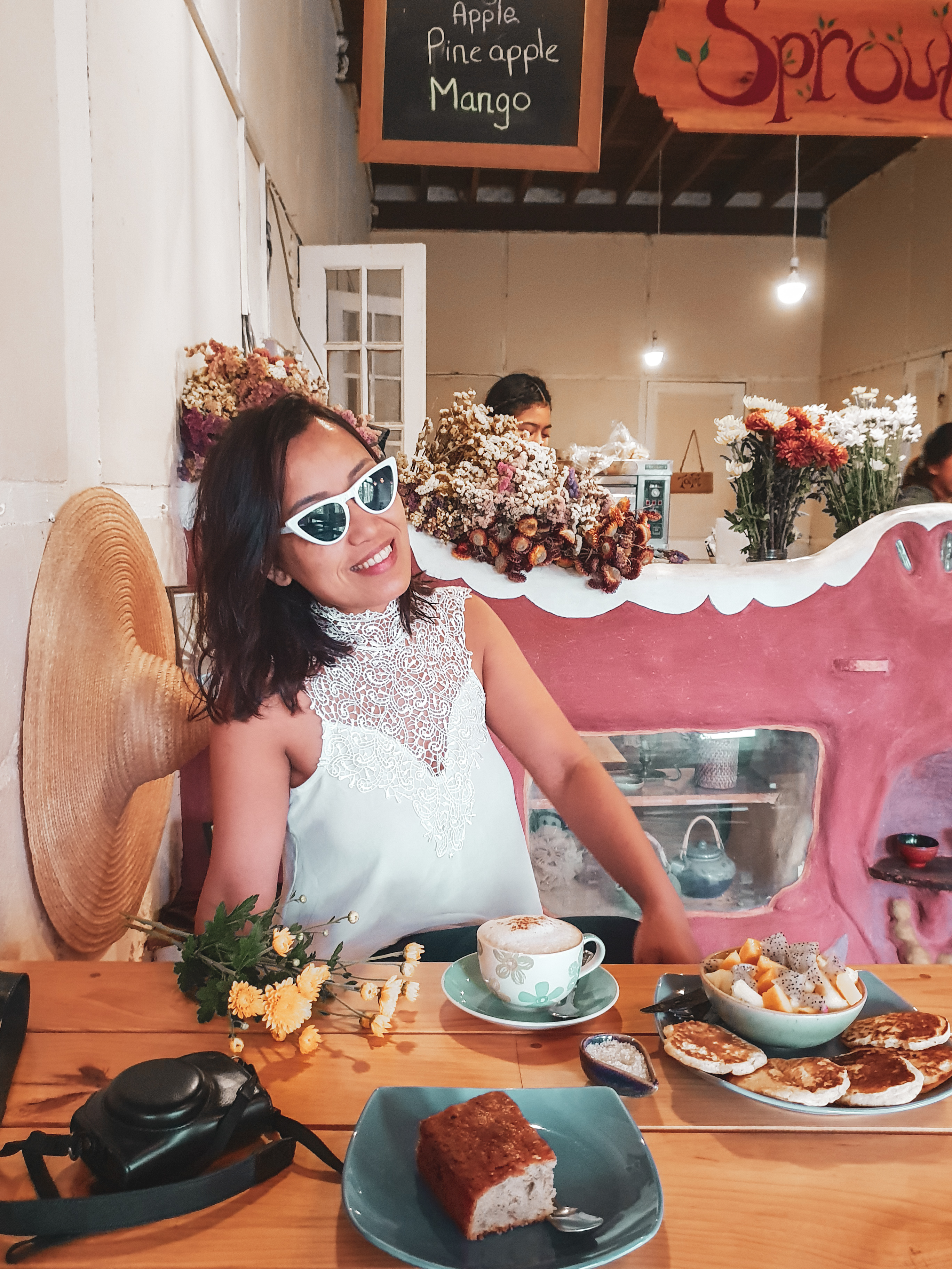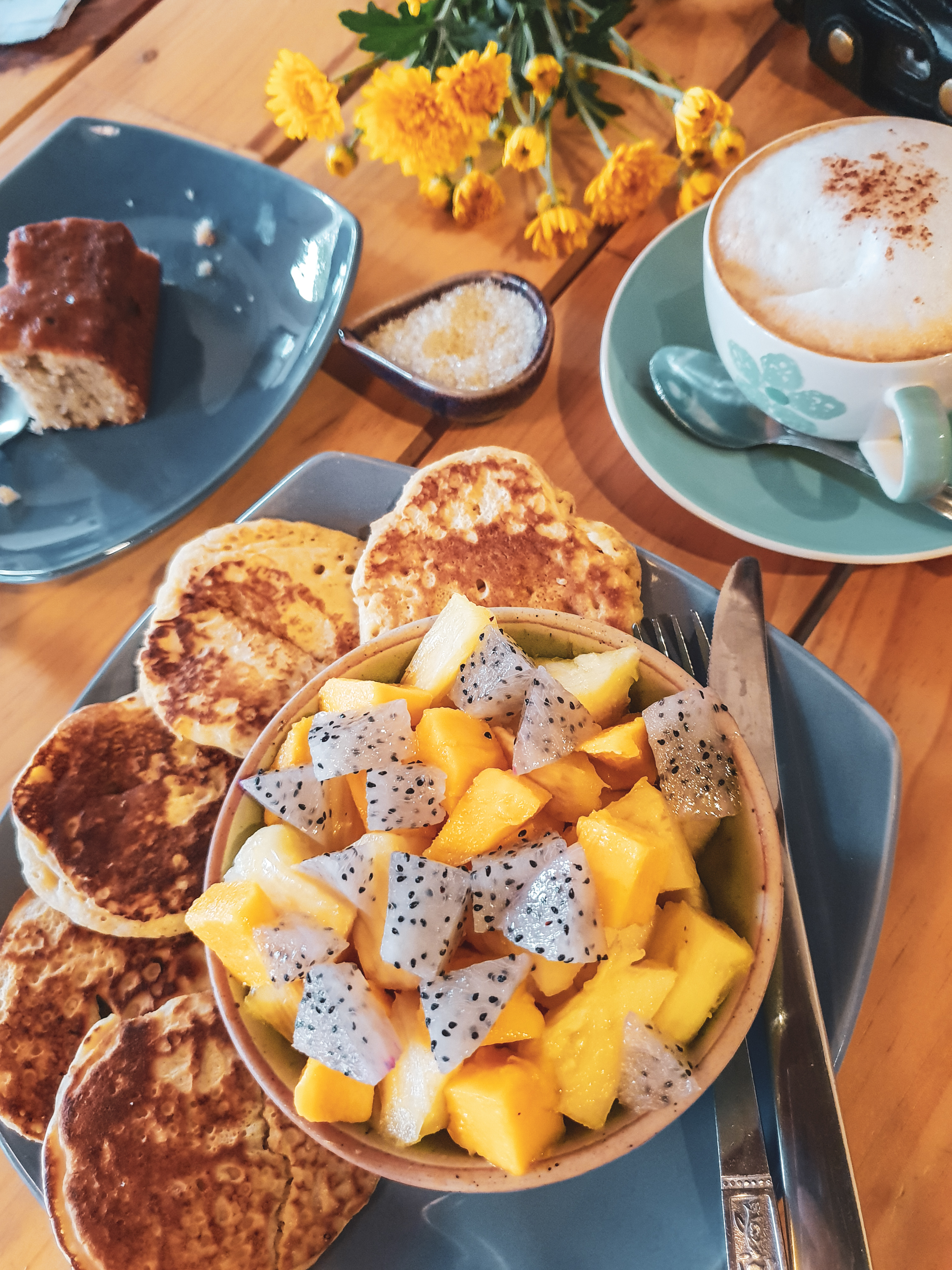 Sprouting Seeds Cafe and Bakery
I believe all paths lead to food. Travelling to remote places isn't always easy but when you find the best organic breakfast in 3 days, am all smiles. I also love the idea of this bakery. They are helping the community by training the local Kalaw youth and giving them jobs. Perhaps you would be able to check out their recent addition to the cafe and bakery – eco shop and yoga classes.
I hope this blog post gave you an idea of what to see and do in Kalaw, Myanmar.
What I used to take these photos:
This has been my favourite Camera so far. I love how my pictures come out crisp and colourful. It also has a screen which is useful when vblogging. You can check out what I meant on my Instagram which is here.
Accessories For Canon GX7 Mark ||
Check it out here
This is the good old Go pro that I take with me everywhere. I recommend it because it is small, lightweight and waterproof. I have had made many memories with this trusted item and looking forward to more.
Accessories For Go Pro Hero 4
Check it out here
I have been using SanDisk since my first camera which was back in 2009. They build quality memory cards. I recommend getting at least two, just in case something happens to one of them.
Do you think it's a hassle of plugging your camera into your computer? This memory card reader will fit cards of all sizes and make an easy transfer to your computer. The reader supports all popular SD memory card formats, including SD™/SDHC™/SDXC™ memory cards, UHS-I SDHC/SDXC memory cards, and microSDHC™/microSDXC™ memory cards. It is also compatible with the latest UDMA 7-enabled CompactFlash cards. Save to Pinterest 🙂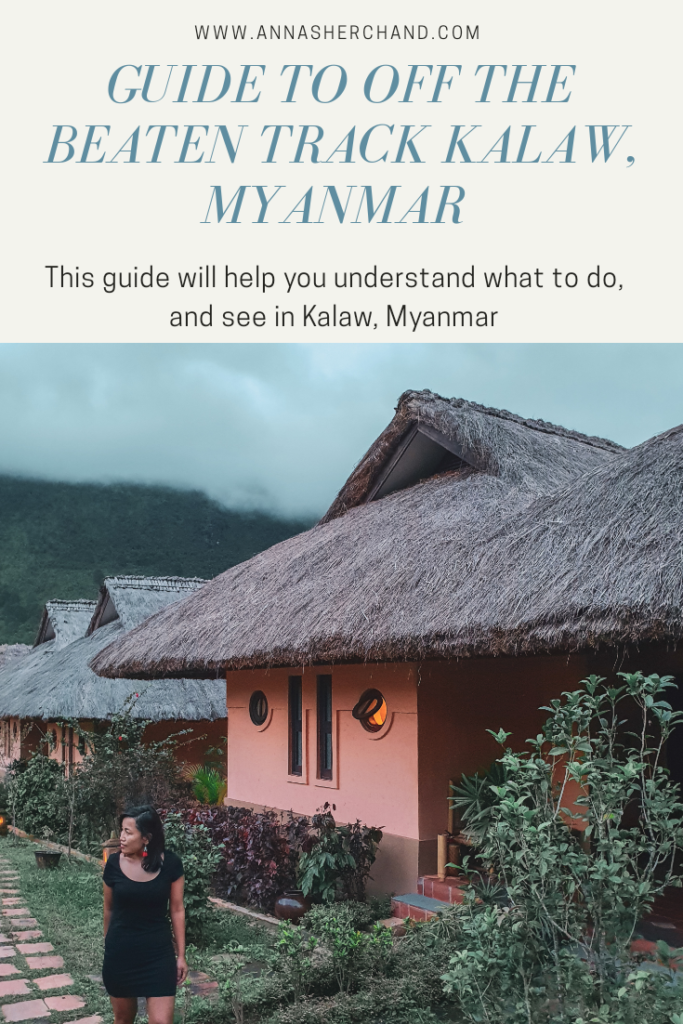 Let me know in comments
– Which activities would you like to try?
– Do you know of any other activities in Kalaw, I should try next time I'm there?
– Subscribe to read Daily blog posts here.
If you need to book your accommodations, check prices and book it through trusted Agoda, or Booking.
If you don't have your flights yet, check out ways to book the cheapest fares here, or here, but if planning and booking your trip is a hassle, let me help! Contact me now.
If you like this article, follow my Adventures on Instagram, Facebook, YouTube, Twitter and Pinterest, but most importantly sign up to my E-mail list to keep up with updates and travel posts!
Guide to off the beaten track Kalaw, Myanmar