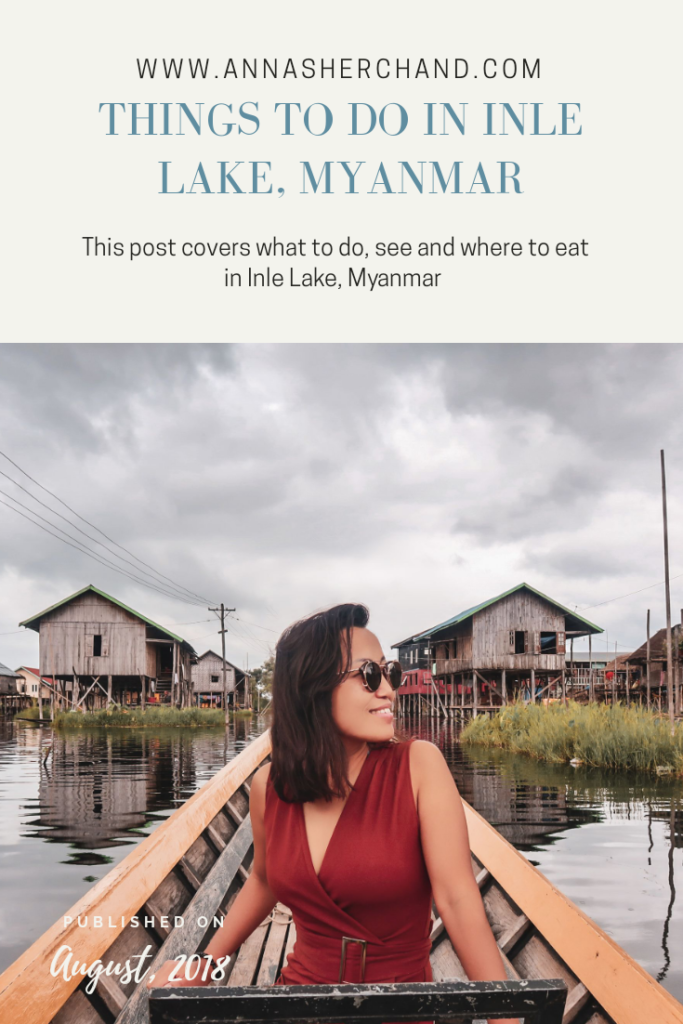 If you are looking for things to do in Inle Lake? where to eat ? and how to get there? you are in the right place. Here is the guide to Inle Lake based on some of the things I experienced on my recent trip. Private Boat tour and more. If you want to the watch the quick videos from Inle Lake check out the "Myanmar" stories in Instagram.
Please note this is not a 'top ten list'. I'm just sharing some of the things I enjoyed while I was there.
Inle Lake Guide, things to do in Inle Lake, Myanmar
How to get to Inle Lake
After exploring beautiful Bagan and Kalaw, it was time to explore further in Inle Lake.
One way to get here from Kalaw is to trek 3 days.
But I had enough trekking done by this point, so, I opted for a 2 hours minivan ride. Turns out the minivan DOES NOT drop you off at the Inle Lake. It stops at Nyaungshwe, which is the town 20mins far from Inle Lake.
Something worth mentioning is, most Inle Lake tours leave from Nyuangshwe and, after a day exploring the lake, return to Nyuangshwe. It might sound nice to some but there is nothing to see here except the bars, restaurants, and stray dogs.
If you have met and chatted with fellow travellers in the minivan then you might be sharing the cost of the cab to Inle lake or if you are on your own, haggle a bit before agreeing on the final price. Cab price varies between 20000-60000 Kyat depending on the location of your hotel in Inle Lake.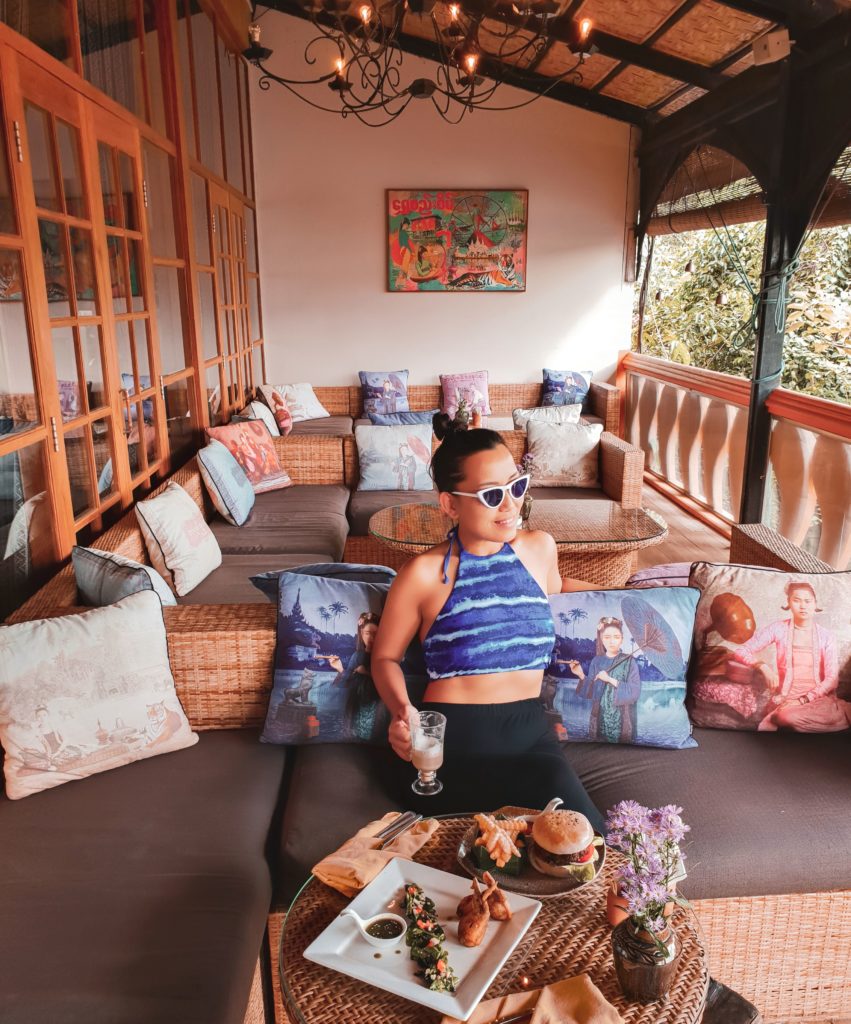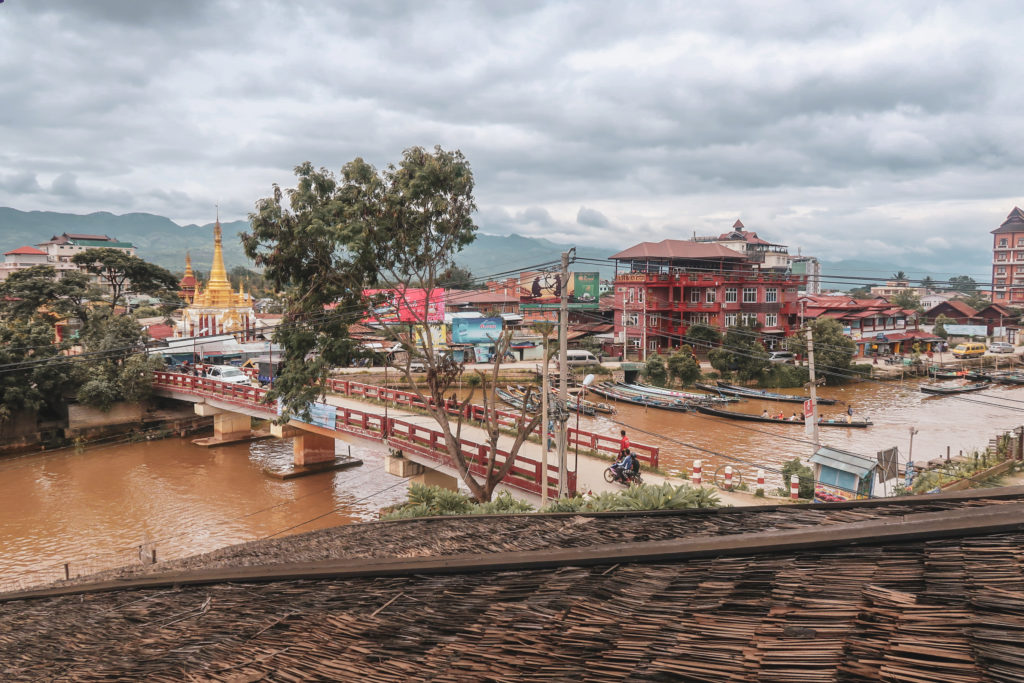 So, before heading to Inle Lake, coffee and lunch were needed to refresh and restart the day! Glad to report both items were pretty good at viewpoint eco-lodge, restaurant. The view is from the roof of the restaurant.
Note: There is a domestic airport at He Ho an hour away from Inle Lake if you require.
If you don't have your flights to Myanmar yet, check out ways to book the cheapest fares here or here. but if planning and booking your trip is a hassle, let me help! Contact me now.

Where to stay in Inle Lake

Seeing the sunrise over the lake with a cup of tea in my hand from my bathtub (although it was a cloudy morning), seeing the sunset over the lake with a glass of fancy cocktail in hand and sleeping in a hotel overlooking Inle Lake – the ease of the private boat tour and the nature surrounding in the background is a dream setup! If you want to truly explore Inle Lake, make sure your travel includes all of above (cocktail: optional). All of the above were possible at the stay in Ananta Inle Hotel. You can check their cost per night and book it here, or here.
For Food, Ananta Inle served free breakfast, BLT sandwich with fries was great and dinner was decent too. I tried a Burmese meal. You can watch the quick food videos here -> check out the "Myanmar" stories on Instagram.
And, with all that in mind, here's the
Inle Lake Guide, things to do in Inle Lake, Myanmar
I spent the afternoon watching the sunsets over the lake with a cocktail. Then took me to dinner, WIFI fix and slept like a baby.
What to do in Inle Lake
What follows is a summary of my private tour organized by the hotel.
The standard private boat tours are usually set up as a full day tour, but you can tailor it to suit you. It was a cloudy day and I didn't want to be stuck in a boat all day. So, instead of a full day boat tour, I went with half but note that the price didn't change!
Next morning, after breakfast, a private boat was waiting outside the hotel.

The first 'sight' on my boat tour of Inle Lake was the houses and hotels built on stilts with wooden legs out of the water! That was impressive! Tourism is only just starting to blossom on Inle Lake, where locals are slowly opening their doors to the foreigners. I figured manual labour is the mainstay of the people here, and the local market sails into town only once a week.
Local people are known as Itha which means the children of the lake, and they live from the lake's resources. Whether it be floating veggie garden or fishing. Although the boat driver spoke no English, he pointed out the tomatoes on the lake. It was interesting to see the farming done on the lake!
Hope you saw the videos on Instagram. If you missed it, you can watch the whole thing here -> check out the "Myanmar" stories on Instagram.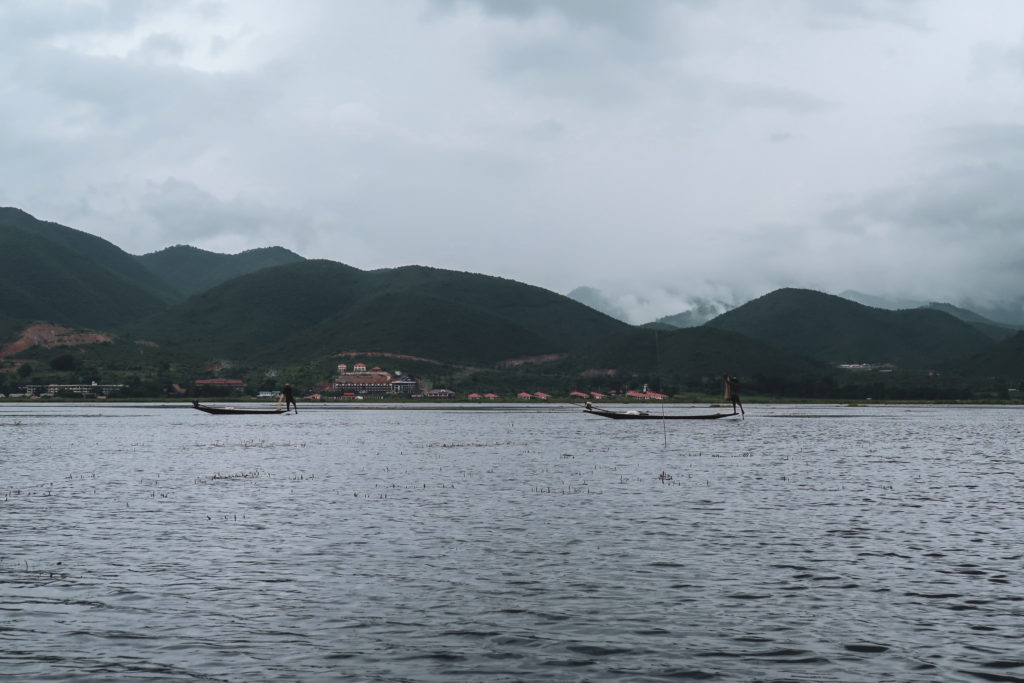 Then, I saw some local fishermen who were expertly balancing at the back of their boat. I'd seen this unique style of fishing online before I got to Inle Lake but to see it live in action was a "Waah" moment!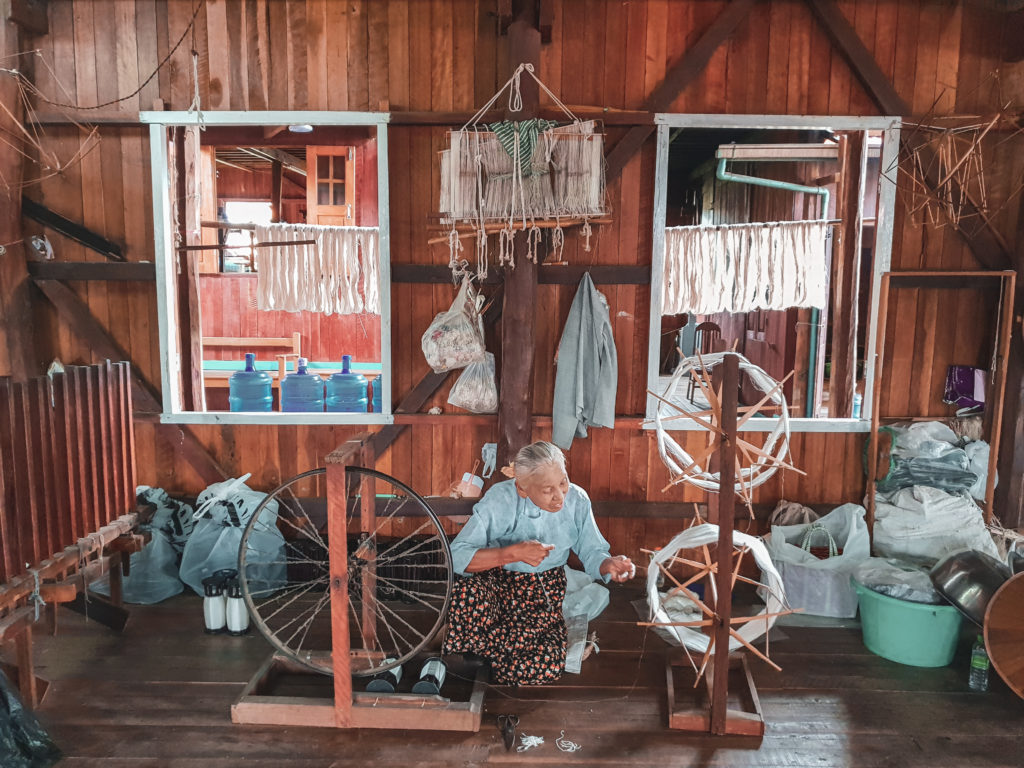 Second stop was to witness the rare art of lotus weaving. It is rare because it's labour intensive and because many Burmese are Buddhist. I read that not many local people prepared to make silk because it requires them to kill the silkworm. This was a new experience for me as I didn't know lotus stem can be used for scarf making! A local Burmese girl explained the whole process as best she could. I got them in quick videos. You can watch it here.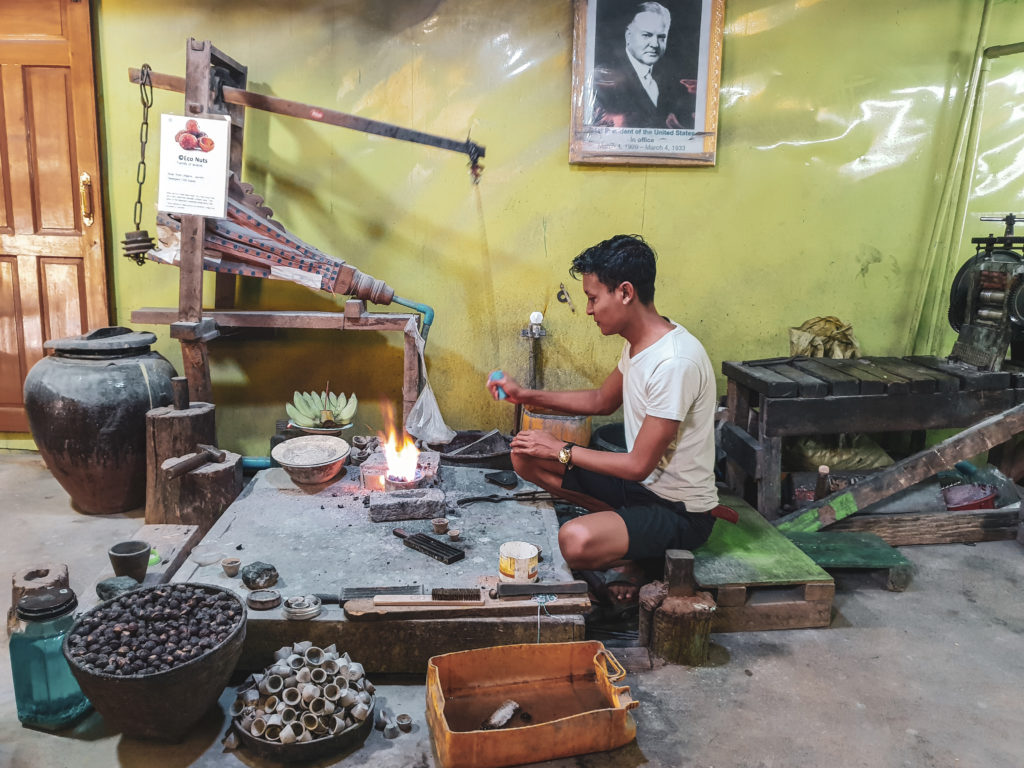 Silversmith was the third place we went. There is a lot that goes in the whole process of finding the stone to the finished material. It was great to see the silver making art in person. Somewhere it occurred to me, perhaps they wanted us to buy some of these things but there was no pressure of any kind.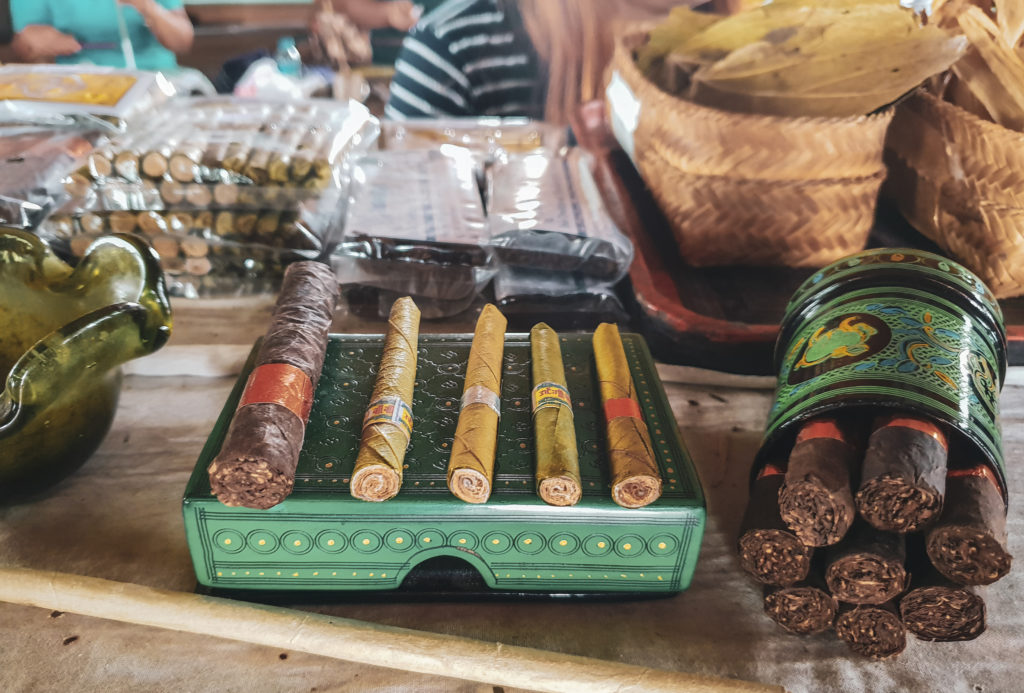 The next one was, the tobacco rolling craft! You have to watch the quick video to understand how they roll it! I don't smoke and don't encourage smoking but let me just say, cigarettes are wrapped in churro leaves and tobaccos are mixed with different flavours. Such as mint, banana, and cinnamon flavours.
Where there are people, there are pagodas is so true in Myanmar! After passing bunch of them, my boat made a stop in front of a house which at the entrance looked like a shop but I quickly notice the 3 long neck ladies sitting across the balcony.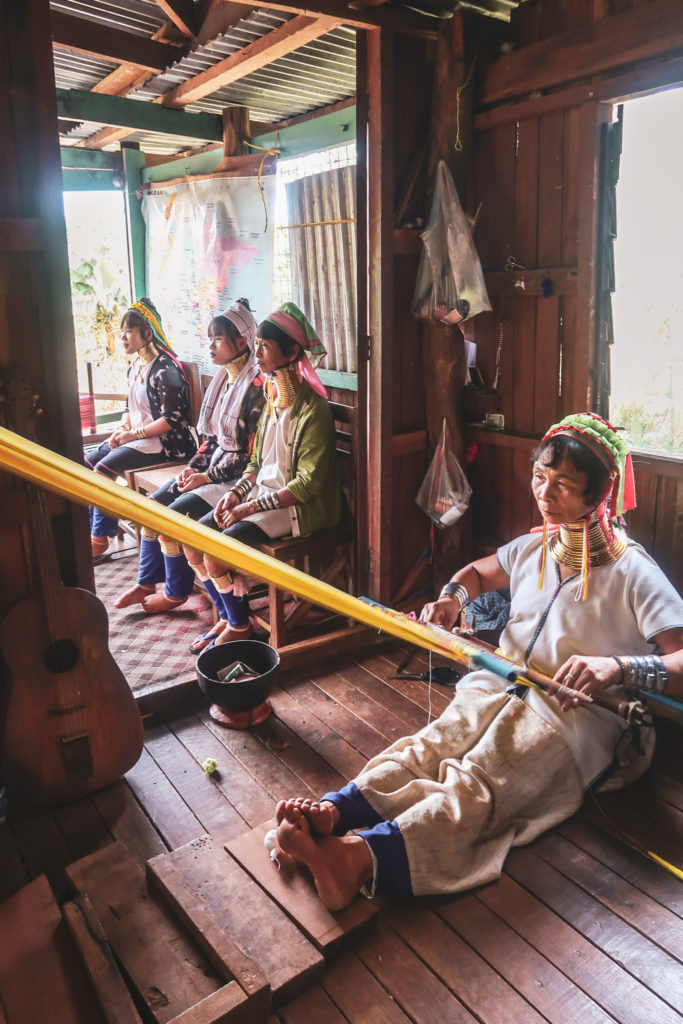 The final stop was to meet the ladies from the long neck tribe. Though I had met them before on the golden triangle in Chaing Mai, Thailand, it seemed like a better option than visiting more pagodas.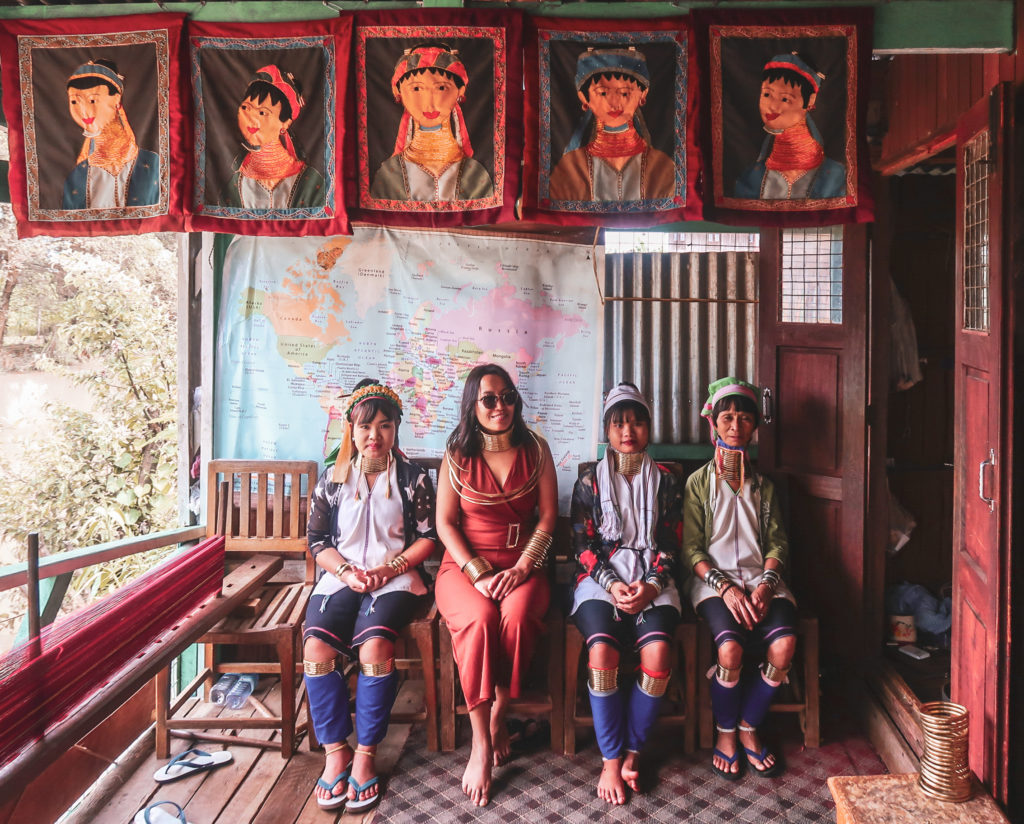 I had the opportunity to sit down with them, say hello, watch them weave, check out their cool gold neckwear, lucky to try some myself, and take some photographs as well as share a smile.
It's hard to guess if they feel like celebrities when people take their photos or unhappy being sat down as some kind of show materials for money! (There was a tips basket next to the ladies which meant after you take pictures, drop some kyat)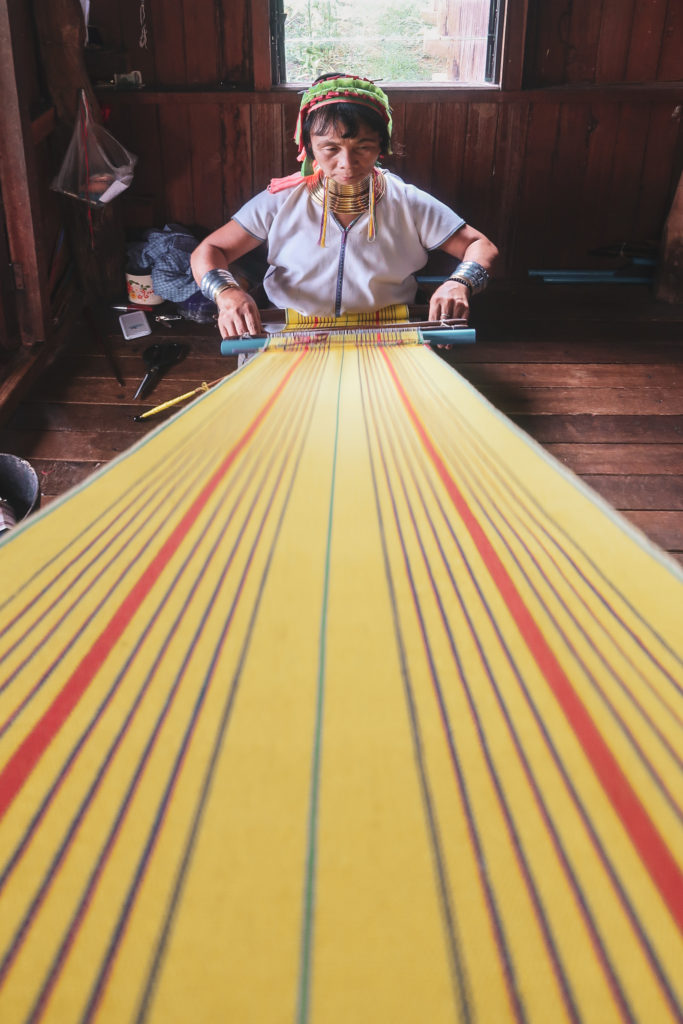 The elder long neck lady was inside the shop weaving. It looked like they had piles of woven wares for sale. The shop was also selling rare stones such as ruby, sapphire, pearls and stylish pieces of jewellery.
Hope you saw the videos on Instagram. If you want to rewatch the whole thing, click here -> check out the "Myanmar" stories on Instagram.
What I used to take these photos:
This has been my favourite Camera so far. I love how my pictures come out crisp and colourful. It also has a screen which is useful when vblogging. You can check out what I meant on my Instagram which is here.
Accessories For Canon GX7 Mark ||
Check it out here
This is the good old Go pro that I take with me everywhere. I recommend it because it is small, lightweight and waterproof. I have had made many memories with this trusted item and looking forward to more.
Accessories For Go Pro Hero 4
Check it out here
I have been using SanDisk since my first camera which was back in 2009. They build quality memory cards. I recommend getting at least two, just in case something happens to one of them.
Do you think it's a hassle of plugging your camera into your computer? This memory card reader will fit cards of all sizes and make an easy transfer to your computer. The reader supports all popular SD memory card formats, including SD™/SDHC™/SDXC™ memory cards, UHS-I SDHC/SDXC memory cards, and microSDHC™/microSDXC™ memory cards. It is also compatible with the latest UDMA 7-enabled CompactFlash cards.
Save this to Pinterest.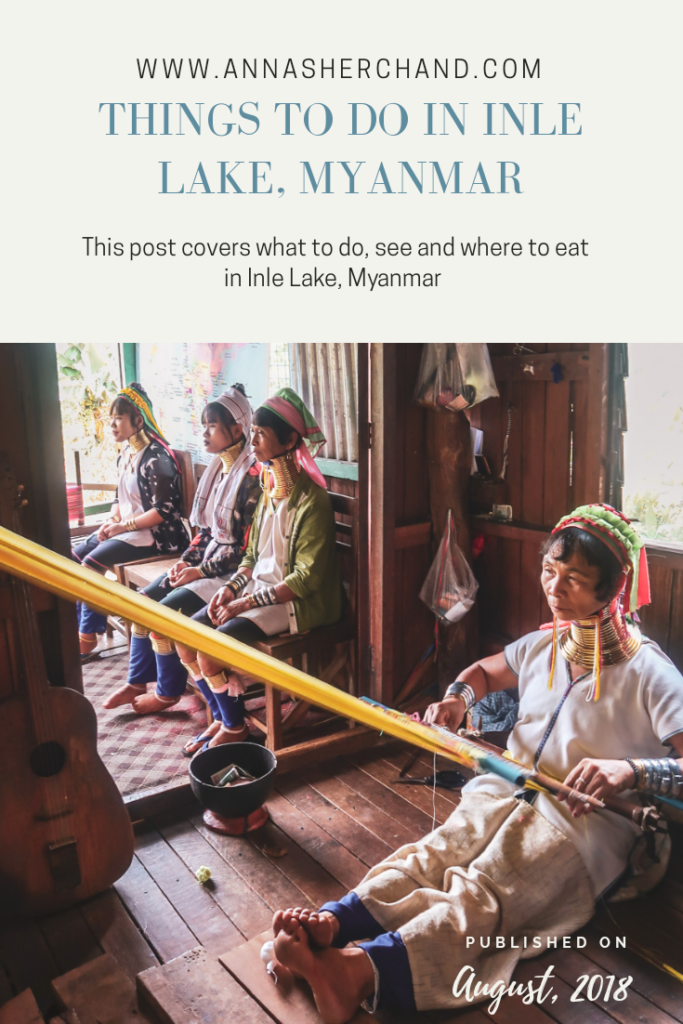 Let me know in comments if you –
want to go to Inle Lake in Myanmar or have been before?
Is there anything you would have added?
Read about Bagan in Myanmar
Subscribe to Daily blog posts here.
If you need to book your accommodations, I have got a $55 discount with Airbnb for all my subscribers, get it here.
Alternatively, you can check prices and book it through trusted Agoda

, or

Booking.
If you don't have your flights yet, check out ways to book the cheapest fares here, or here, but if planning and booking your trip is a hassle, let me help! Contact me now.
If you like this article, follow my Adventures on Instagram, Facebook, YouTube, Twitter and Pinterest, but most importantly sign up to my E-mail list to keep up with updates and travel posts!
Inle Lake Guide, things to do in Inle Lake, Myanmar