So recently I solo traveled to Myanmar and ended up living in Bagan as an ex-pat! It is fair to say, I been eating a lot of yummy Burmese food and spending most of my time watching the best sunsets in Bagan.
On saying that, I want to help others to come and enjoy this beautiful place too which is why I am going to share travel tips to Bagan and 3 days in Bagan itinerary. These 3 full days itinerary will cover everything you need to know before you go to Bagan, Myanmar. So, let's begin Day 1 and I will post Day 2 and Day 3 separately and link them along with the post.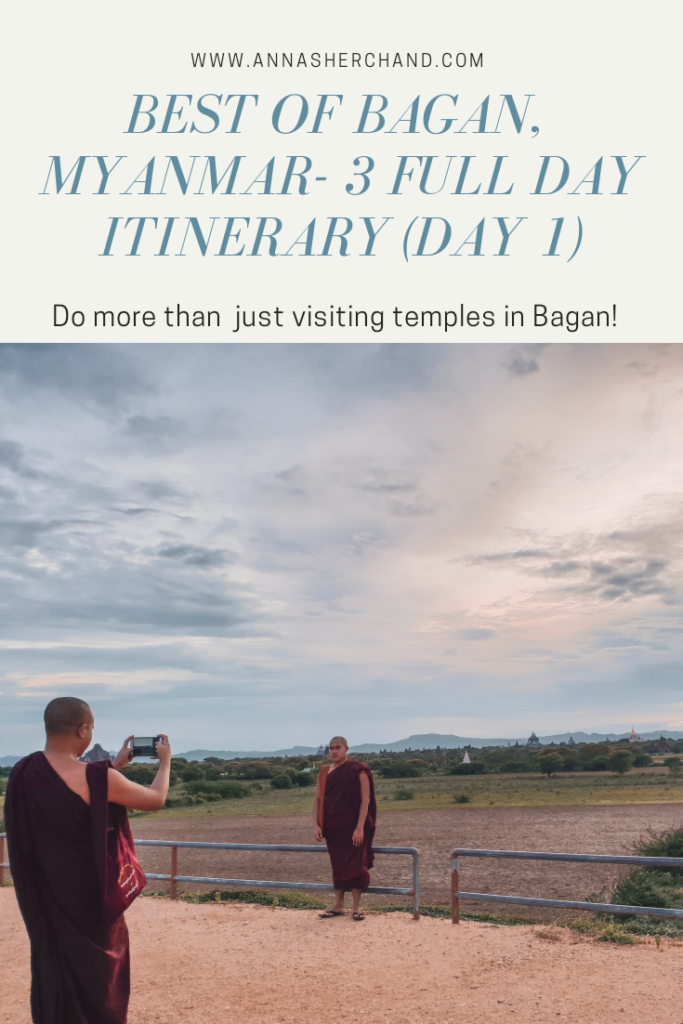 3 days in bagan itinerary
Travel Tips to Bagan
Okay let's clear something first, of course, you can stay longer than 3 days in Bagan but keep in mind, the entrance ticket to Bagan Archaeological Zone is valid for 3 days only. If you want to stay longer, you would have to buy another ticket. It costs 25,000 kyats for 3 days. You could probably get away with an expired ticket but officers are in random areas checking the validity of entrance ticket and fines are heavy!
So usually people stay 3 days in bagan which is actually a good amount of time to explore Bagan and find your favorite temples and pagodas. Tickets used to be valid for 5 days though but since the earthquake that happened last few years, they have changed the rules. Always remember to carry this ticket on your purse/wallet as you don't know when you would have to show them!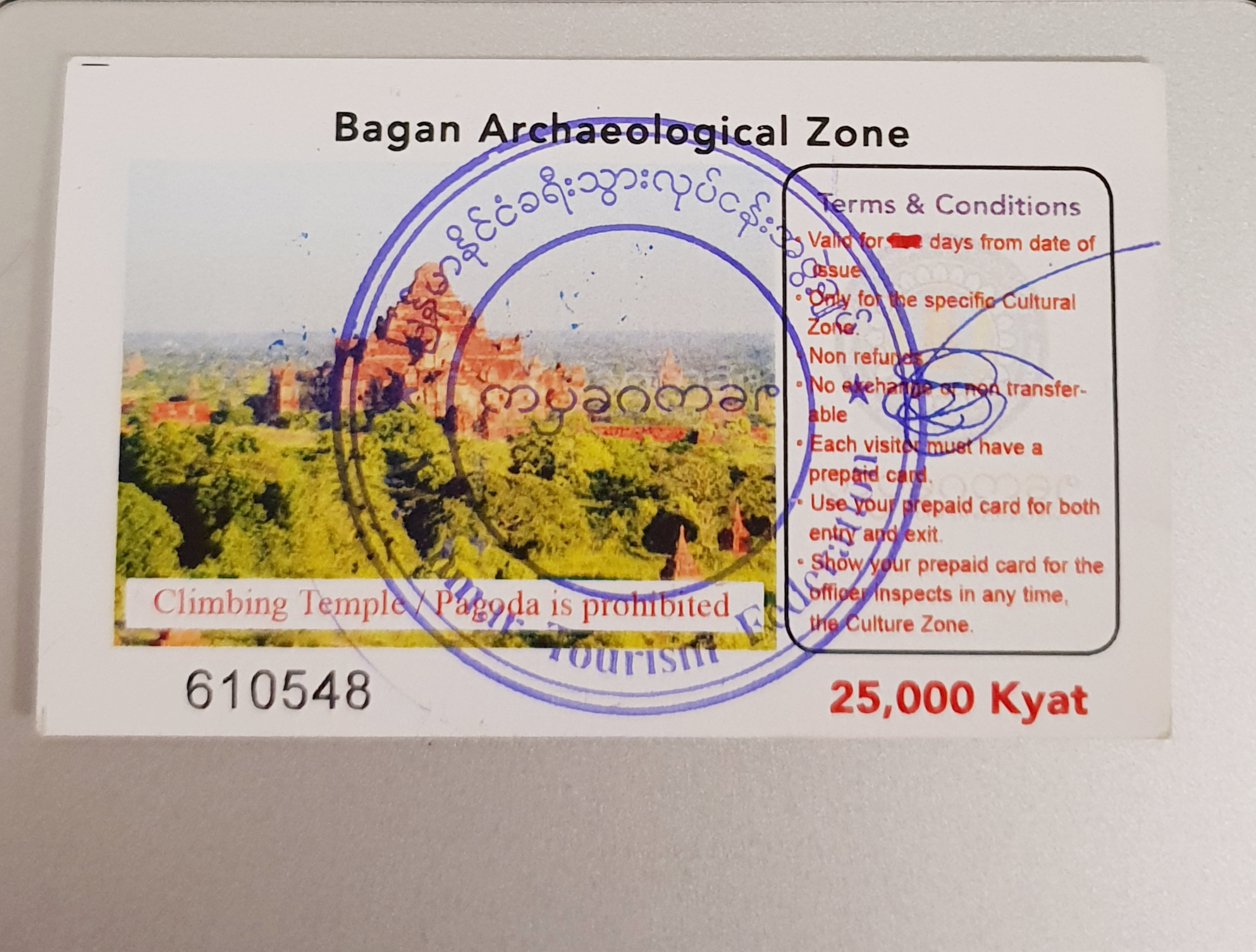 1. Where to buy the entrance ticket?
As soon as you arrive in Bagan, you will be stopped at the entrance gate of town for the payment. Make sure you have Kyat, as I don't think they accept Master or Visa yet!
Something worth mentioning here is that there is old Bagan and new Bagan! Old Bagan is mostly the Bagan Archaeological Zone that requires a valid entrance ticket but New Bagan doesn't. So if your accommodation is in New Bagan it would only take about 5 mins on an e-bike to get to the temple area.
Bagan – It is an ancient city in central Myanmar (formerly Burma), southwest of Mandalay
Currency – Kyat
Language – Burmese, hardly anyone spoke English except the hotel staffs
Hello – Mingalabar
Thanks- Kyay Zuu Tin Par Tal
Bye- Tata
If you missed it, watch the quick videos here -> "Myanmar" stories on Instagram.
2. How to get around Bagan?
I recommend discovering Bagan by hiring a bicycle, e-bike or a scooter from your hotel, hostel or shops around town. 8000 kyats for 2 days is a bargain! If you fancy, private car hiring is also available.
3. Where to stay in Bagan?
If you want to save some money, open a new Airbnb account with a new email address to get this $76 Airbnb discount for your first booking.
I booked the Kumudara hotel in Bagan via Airbnb. Decent wooden decor but beautiful window view. I am not sponsored by them but I genuinely liked the area and the hotel. However, food wasn't that great but there is a number of restaurants nearby. The best thing about this hotel was – you could see temples from the balcony, pool and even from the dining area! And the cherry on top was they maintain one of the nearby temple and guests can come and go for sunrise and sunsets without a crowd! How good is that!
4. Where to book the cheapest flight to Myanmar?
Check out ways to book the cheapest fares here or here. but if planning and booking your trip is a hassle, let me help! Contact me now.
Day 1 of 3 days in Bagan itinerary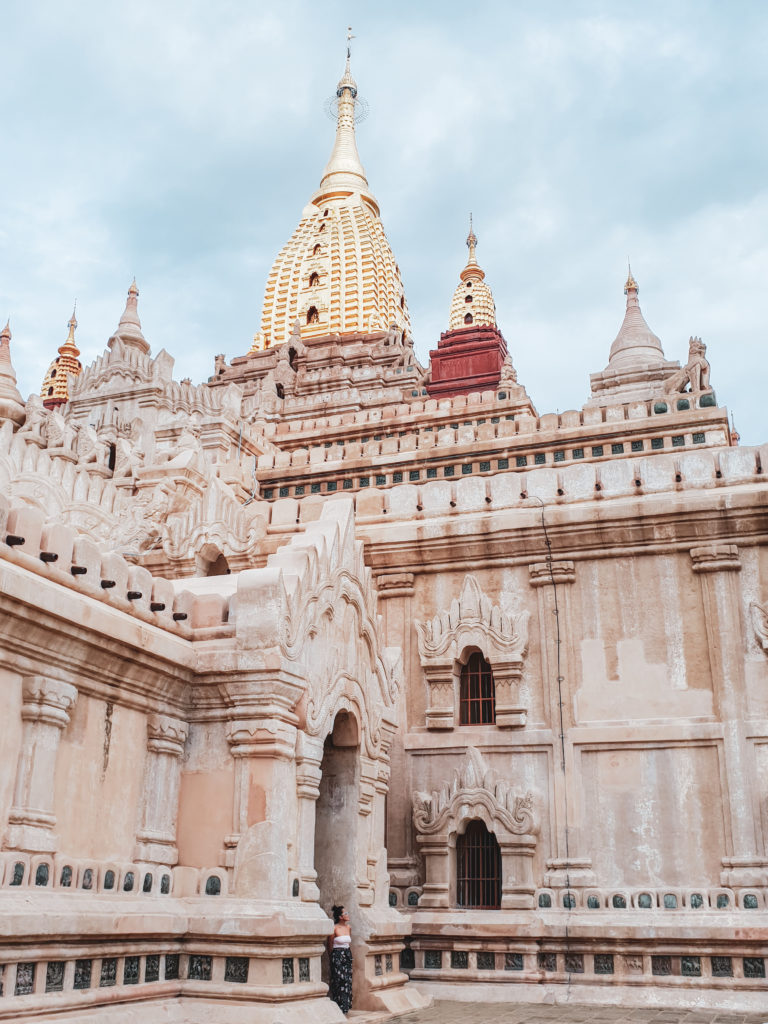 1. Visit Ananda Temple, Mingala Zedi Paya (or Blessing Stupa), and Lunch
If you took the overnight bus from Rangoon (btw it's 1900 Kyat p/p), you should arrive at Bagan around 7 am. After the shower, a bit of rest, coffee, and some breakfast. It is time to hire a bicycle or e-bike and start exploring this beautiful area. You can tell Ananda Temple from afar because of it's shiny half golden look. Ananda means – Bliss in the Hindi language and this beautiful temple is the mix of Hindu and Burmese style.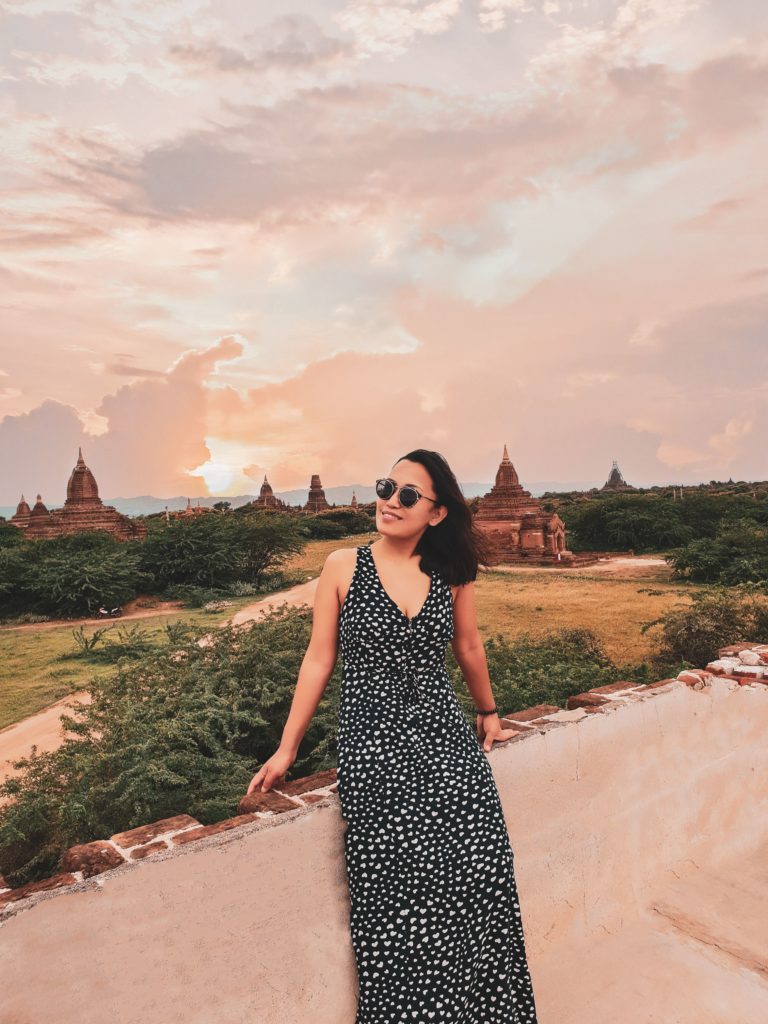 I also visited Mingala Zedi Paya (or Blessing Stupa), Gubyaukgyi temple and more temples. Read this post to know which pagodas and temples are worth visiting. Then, for your lunch, I suggest Black Rose Restaurant. Although it is located on the side of a dusty road, food was good. I had Thai curry with rice and Papaya Smoothie. It's a good idea to let the staff know if you want ice in your drink because mine came without it and the warm smoothie wasn't particularly enjoyable.
2. Watch the best sunsets in Bagan
As the hotel maintained one of the temples, I decided to check it out for sunset! Nobody was there and it was a special feeling to be surrounded by thousands of ancient temples and pagodas. I also found out the ballooning season is short in Bagan, typically running from mid-October through mid-March, when the winds are calmer and the air is cooler. So, time your trip accordingly if you really want to be on it.
3. Chill at Fantasy Jetty Bar
I love finding little gems like this! You can also do a boat cruise from here or just chill and watch the sunsets. Drinks and basic food available. Luckily I met some locals and tried "sky wine" which is called "happy wine" in Vietnam and basically is a local alcoholic beverage either made by rice or barley. Sky wine had a very strong smell and 2 sips were enough for me! Let me know in comments if you have tried it!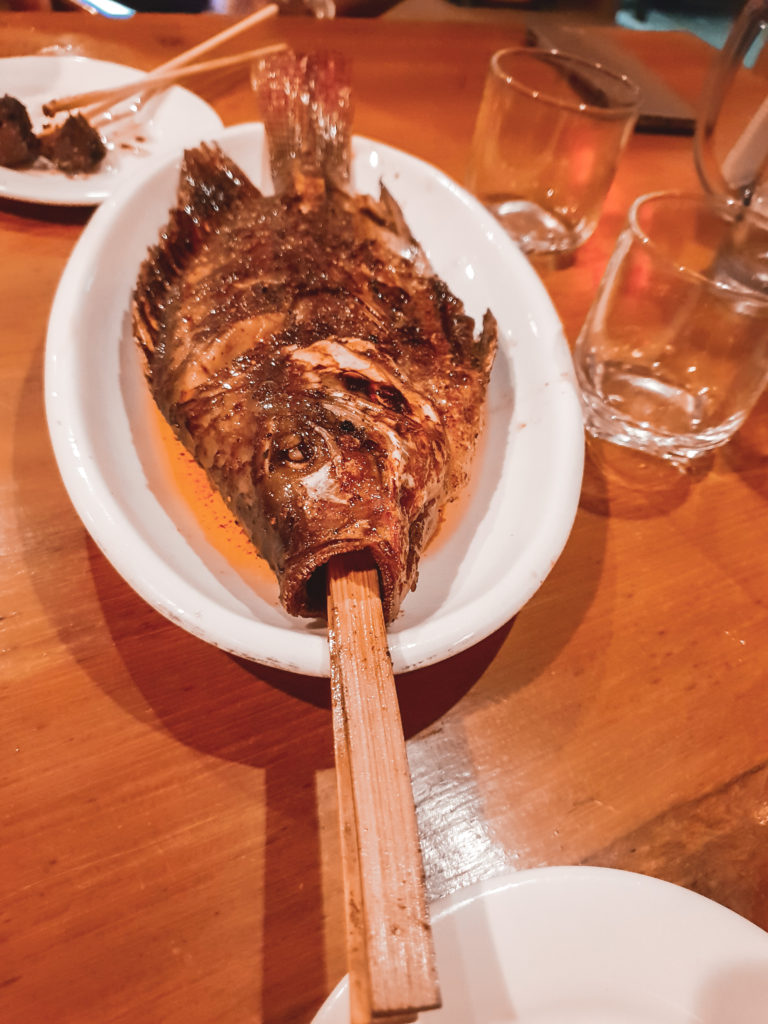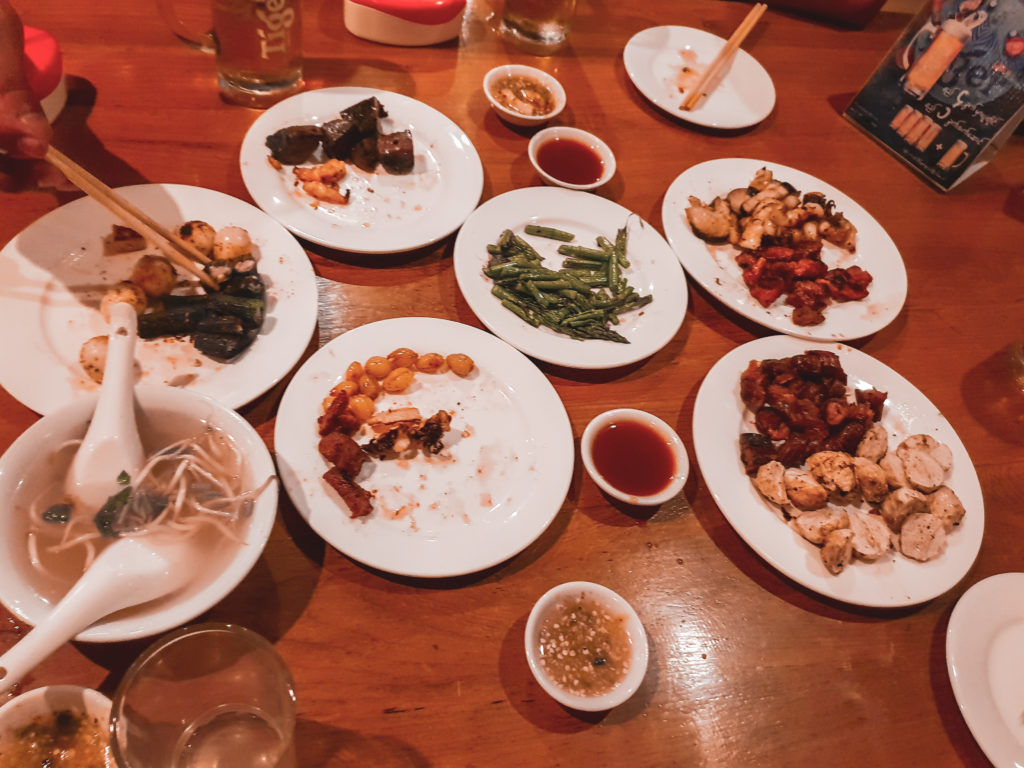 4. Eat at Ji Harmony Restaurant
As you must have read in my guide to Kalaw, I like to try authentic food from the area I'm traveling in. So, I was excited when I got the chance to have dinner at a local place. Ji Harmony restaurant was a little hard to find and they don't speak English. So, this is what you do – The idea is to pick what you want from the BBQ station at the front and they will bring it to you on the table once ready. Order beverages as you wait.
5. Go Stargazing / Sky Gazing
If drinking till late in the pub isn't your vibe then, perhaps stargazing might be! I find Sky gazing connects us to the vast, expansive, clear, open, space of awareness. Plus, it is a perfect time to try Astro/night photography.
Find out how to spend Day 2 of 3 days bagan itinerary and Day 3.
What I used to take these photos:
Canon PowerShot G7 X Mark II Digital Camera
This has been my favourite Camera so far. I love how my pictures come out crisp and colourful. It also has a screen which is useful when vblogging. You can check out what I meant on my Instagram which is here.
Accessories For Canon GX7 Mark || Check it out here
This is the good old Go pro that I take with me everywhere. I recommend it because it is small, lightweight and waterproof. I have had made many memories with this trusted item and looking forward to more.
Accessories For Go Pro Hero 4 Check it out here
I have been using SanDisk since my first camera which was back in 2009. They build quality memory cards. I recommend getting at least two, just in case something happens to one of them.
Do you think it's a hassle of plugging your camera into your computer? This memory card reader will fit cards of all sizes and make an easy transfer to your computer. The reader supports all popular SD memory card formats, including SD™/SDHC™/SDXC™ memory cards, UHS-I SDHC/SDXC memory cards, and microSDHC™/microSDXC™ memory cards. It is also compatible with the latest UDMA 7-enabled CompactFlash cards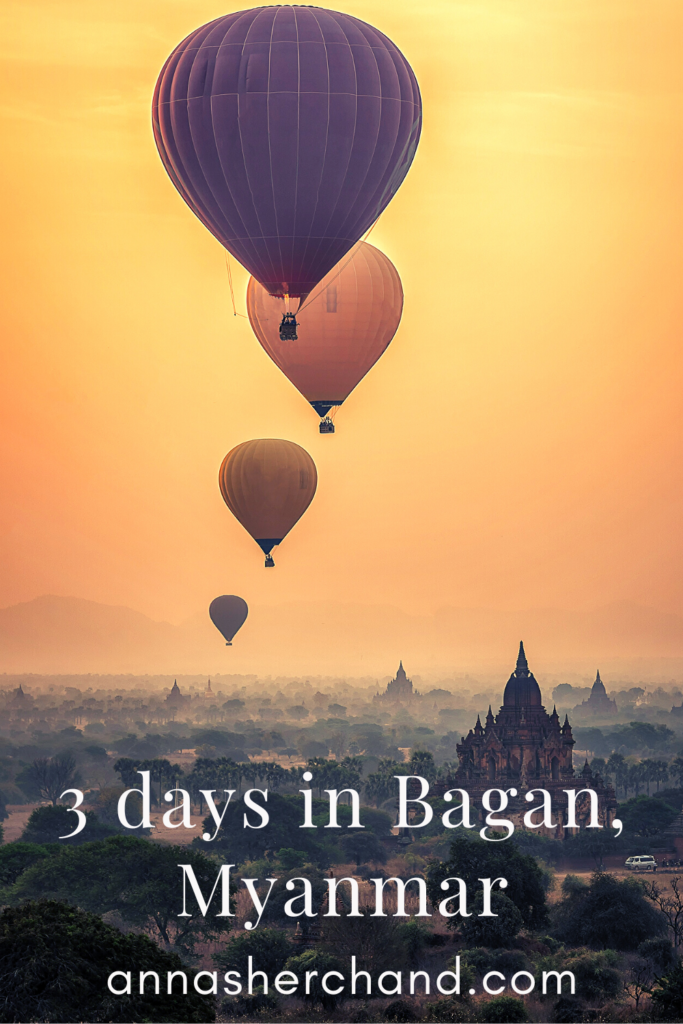 Let me know in the comments if you:
3 days in Bagan Myanmar – Day 1