As a lover of nature and hikes; since I have moved to Melbourne I have been scouting day hikes in Melbourne. If you are on the same page and looking for some reliable and updated information on day hikes in Melbourne, read on.
There are 681 national parks in Australia. Out of that, Victoria has 45 of them, New South Wales has 235 (probably why I feel there was abundant of parks in Sydney than in Melbourne) but the state with the most national parks is Queensland leading the way with 237 national parks whereas Western Australia has 101, South Australia and Tasmania each has 19, the Northern Territory got 24, and the Australian Capital Territory has just one.
Most of the tracks listed in this article are well graded and easy hikes in victoria, if occasionally muddy. Intersecting forest trails can be a bit of a maze in places, make sure you know where you're going!
Now without further ado, let's begin
Best day hikes near Melbourne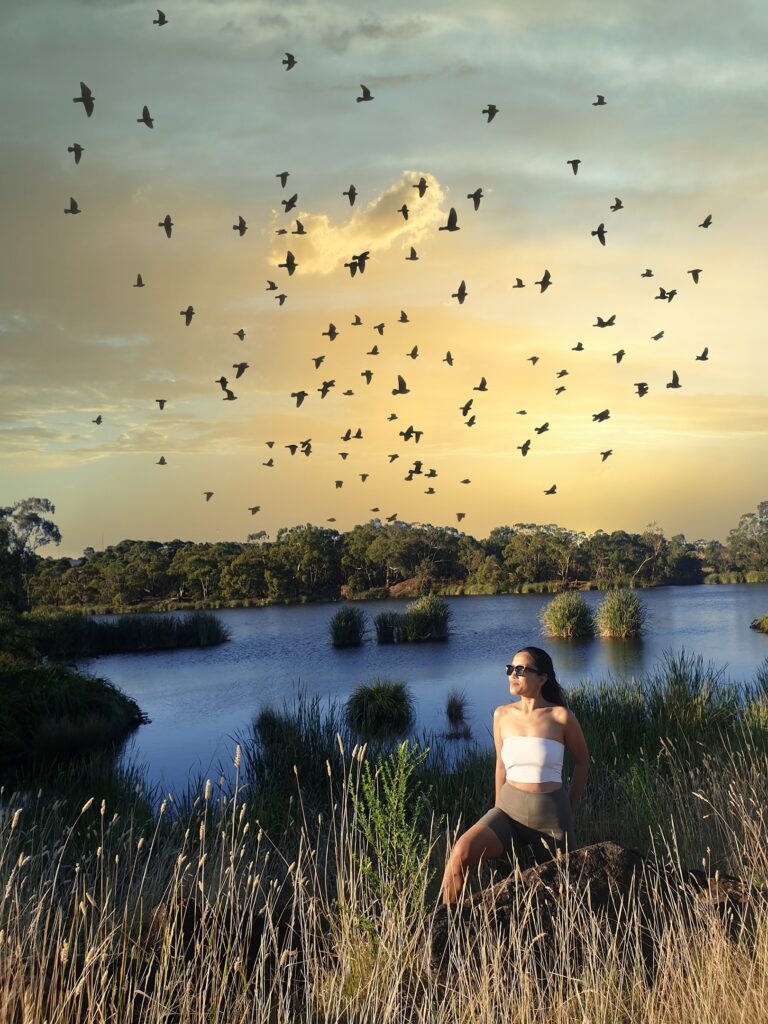 1. Yarra Ranges National Park
It was the first national park I went to when I moved to Melbourne and I absolutely enjoy going back and again and recommend it. Some hikes here can easily be done in a day whereas some take a bit of planning such as starting early so you can hike the whole length of the trail but of course nobody's stopping you return halfway.
Some recommended trails in Yarra Valley are Kokoda Memorial Walk (1000 steps), Lilydale to Warburton, Mt. Dom Dom loop, Monda track, Sherbrooke Falls Trails, Cumberland walk, La La Falls walk, Phantom Falls, Keppel Falls, Beeches Rainforest Walk, Cement Creek Redwood Forest, Maroondah Reservoir Park, Maroondah Dam, and Blue Lotus Water Garden. Stopping over at one of the Healesville wineries afterward is a great way to end the day.
2. Cathedral Ranges State park
Cathedral Ranges State Park is another most visited day hike in Melbourne and offers a few tough trails than the Yarra ones. It is home to a rocky ridgeline that offers several impressive viewpoints and some fun, challenging walking.
Recommend day hikes are Southern circuit hike, Northern circuit hike. Ridgeline Circuit (long day or overnight hike) Jawbone Peaks return hike and Little Cathedral return hike.
3. Werribee Gorge Circuit
Another local's favorite day hikes in Melbourne is Werribee Gorge Circuit. A few weeks ago I went there for a hike and enjoyed it especially the mini bouldering rope access around the huge rock next to the water. It was great to be walking and hiking around here; you can extend the walk with the longer circuit or return via the loop to the car park.
4. Macedon Ranges
Less than one hour from Melbourne, you can visit the Macedon ranges walking trail and experience a famous natural landmark with world-class nurseries and private gardens in Australia. Camels Hump, Camels hump and Sanatorium lake, Mount Towrong short loop and the long loop, and Hoods and Clyde Loop via Mount Macedon & memorial are some of the best day hikes in Macedon Ranges.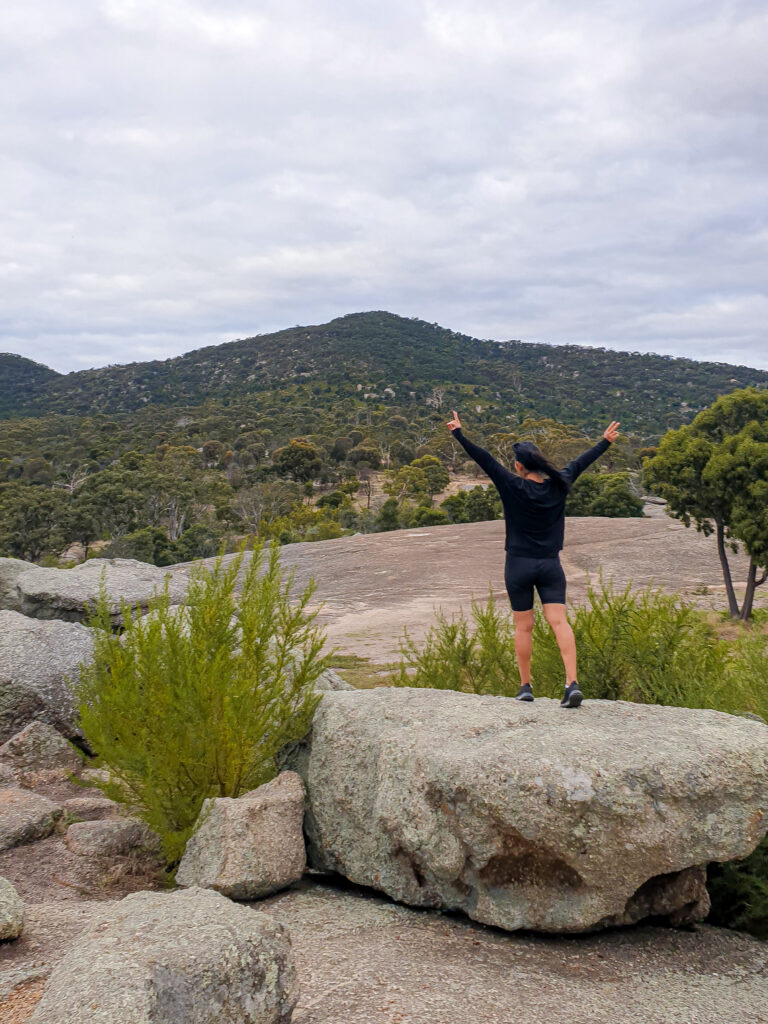 5. Dandenong Ranges
Dandenong ranges is home to lush rainforest, waterfalls, bubbling creeks, and some of the world's tallest trees. With mountains around it, it also gives you that feeling of being far away from the city.
My recommendations here are Sherbrooke Forest, Grants Picnic Area, Ada Tree, walking tracks along Monbulk Road which provides good vantage points, and Alfred Nicholas Memorial Gardens, the Dandenongs' much-photographed boathouse.
If you are after some waterfalls day hikes in Melbourne, head to Stevenson falls via Keppel lookout trail, Mason falls, Murrinindi Cascades, Wirrawilla Rainforest Walk, Lake Mountain summit loop, Toorongo, and amphitheater falls, and Snobs Creek falls.
6. You Yangs National Park
Although it is about an hour's drive away like most of the day hikes mentioned in this post, You Yangs national park remains of the best that Melbourne has to offer in terms of day hikes in Melbourne.
There are a number of trails you can choose from, I recommend Flinders Peak and Big rock.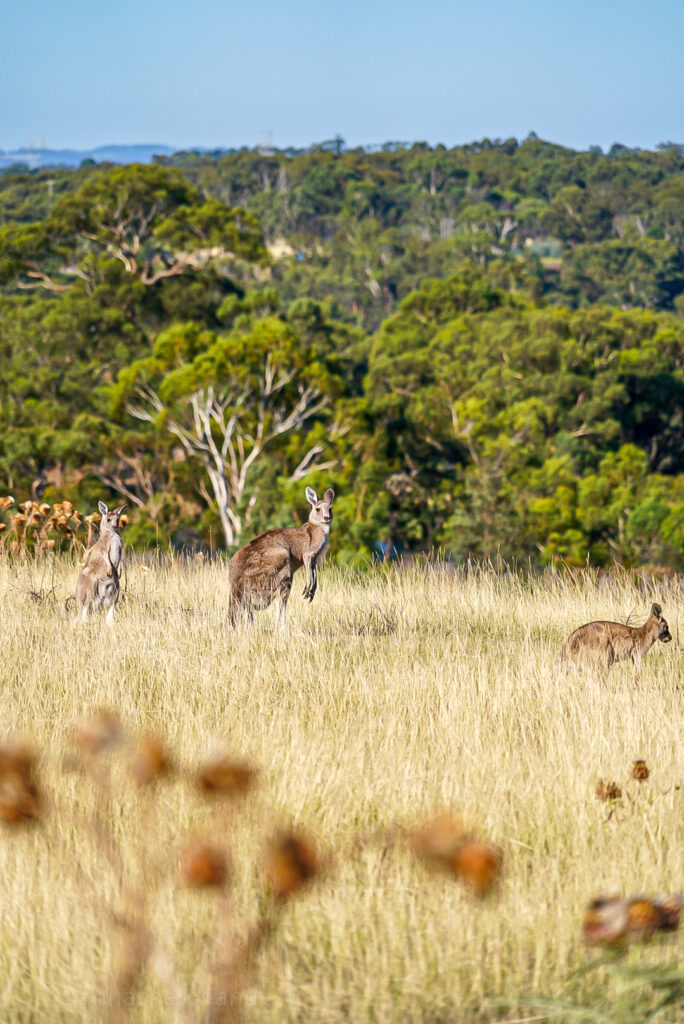 7. Grampians National Park
Some other day hikes in Melbourne can be done in Grampians National Park. This is the place where there is abundant wildlife, Aboriginal rock art, and Mackenzie Falls. Even the scenic drive there and bushwalking both make for a great day out.
8. Wilsons Promontory National Park
Again a bit of a drive but a perfect place to witness a white sand beach called Squeaky Beach, some wildlife, and spectacular views from Mount Oberon. Check out all the things you can do in Wilson Prom.
9. Port Campbell National Park
If you are looking to mix day hikes in Melbourne with some coastal views, Port Cambell National Park could be your safe bet. Recommend the Gibsons steps, the grotto, Razorback, Bay of Islands, London Bridge, The Arch and Loch, and Gorge.
Some part of this region is considered the Twelve Apostles Marine National Park and the must-see here would be obviously Twelve Apostles, Anglesea, Lorne Beach, Kennett river, Colac, and Mount Gellibrand.
10. Great Otway National Park
This is perfect if you are looking to hike through the lush rainforest, triplet falls, and rugged coastline. This national park covers the Great ocean road, Erskine falls, Cape Otway Lighthouse, Hopetoun falls, Melba Gully, and also recommends Teddy's lookout.
11. Mount Buffalo National Park
This part of Victoria offers a scenic view of mountainous terrain. Following hikes can be done in a day the Cathedral (2km, 1 hour), The Gorge, The Monolith and Haunted Gorge (8km, 3 hours), The Horn (1km, 45 minutes), Eagle Point, and Mount Dunn (12km, 4 hours), Dicksons Falls and Back Wall (13km, 4-5 hours) and Chalwell Galleries (1.2km, 30 minutes).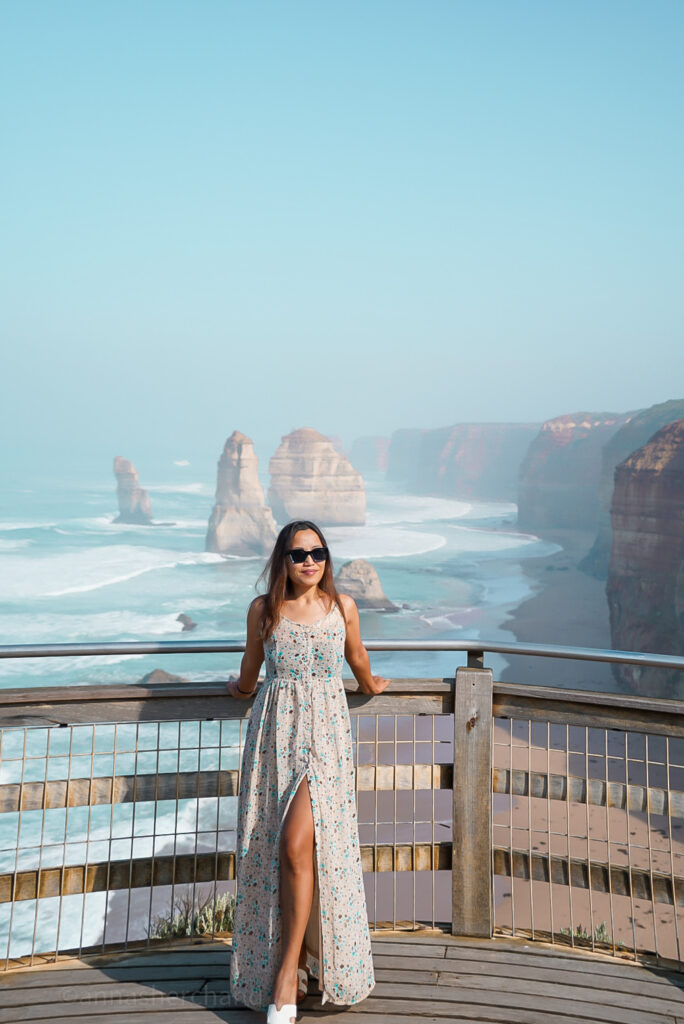 12. French Island National Park
French Island is a true paradise and home to the world's densest (and healthiest!) populations of koalas, and more than 360 species of bird including the king quail, and unspoiled natural bushland or beaches. There are day, half-day, and shorter walks and rides starting at Tankerton foreshore Reserve. Note: This little island is accessible only by a short passenger ferry ride. An ideal place to enjoy the hikes with peace, serenity, and unspoiled landscape.
13. Bushranger Bay & Cape Schack hike
For this hike, you would need a car. Bushranger Bay & Cape Schanck is a 13km, grade 3 return hike. The hike covers a sandy beach surrounded by basalt cliffs and beautiful views all around. Watch out for the wild waves that often crash onto jagged rocks guarding the entrance to the bay.
From Bushrangers Bay follow the 2.6km Bushrangers Bay Track to the Cape Schanck car park to see some of the best coastal scenery near Melbourne. Swimming is not recommended at this site as the beach is unpatrolled and often hazardous due to strong rips and large waves.
14. Plenty Gorge
It takes about 45 mins on public transport from Melbourne to get to Plenty Gorge. This is where you can also spot hundreds of Kangaroos in their natural habitat or nearby neighborhood. Bring a camera, water, hat, good walking shoes, and start early to hike up to blue lake and back. If you forgot lunch, there are some eateries near the tram stop.
15. Alpine National Park
This region offers the best spot for hiking in summer and skiing in winter. 4 hours drive away so you want to make a day trip, start super early. Mount Howitt via Vallejo Gantner Hut and Room With A View Track can be done in a day hike if started early.
Let me know in the comments:
Best day hikes from Melbourne, Victoria