Colombia is a gorgeous but considered dangerous country. So solo female travel there can be daunting especially if you have never been to South America before. That was me as well before I decided I have had enough of the pandemic and went to solo female travel Colombia for the very first time. So, if you are after Colombia travel tips and how to plan travel to Colombia, read on.
One of my goals in life is to travel to all the countries and continents in the world. That quest has led me to country #49 Colombia but I am over the go-go-go backpacking and like to take my time when I travel these days. Luckily I managed to spend a month in this beautiful country exploring all it has to offer. Colombia is the most biodiverse country on the planet and is famous for its arepas and specialty coffee region, as well as the kindness of its people. It's known for its diverse landscapes and culturally rich heritage where art, music, and theater mix. It also has its share of famous people like Shakira and Sofia Vergara!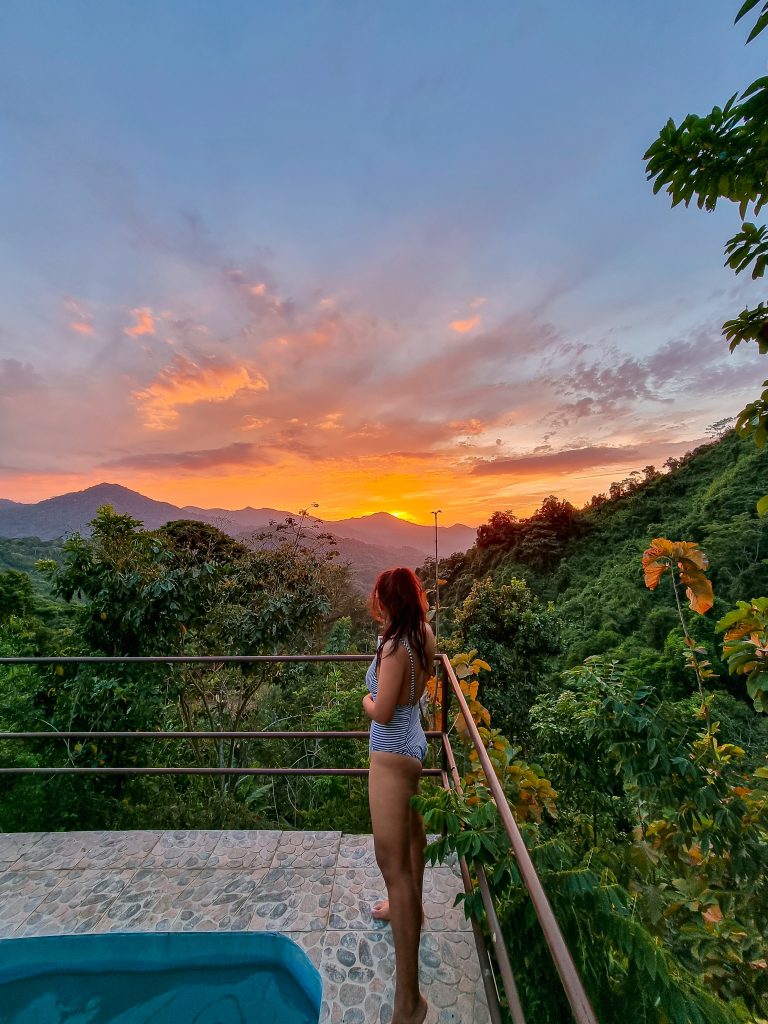 Solo female travel Colombia
Traveling alone is quite different, as opposed to traveling with others or with a tour company. Hence if you are traveling solo, you have the choice to travel however you want via flight, bus, ferry, train, or cruise ship. It all depends on your preferred mode of traveling and budget.
Let's start with how to get there, one month Colombia itinerary, and more.
How to get to Colombia?
If Colombia is your sole destination then it is most recommended to travel by plane. Most considered the main entrance to Colombia is the Bogotá Airport El Dorado but there are tweleve other cities that operate international flights from and to Cartagena, Cali, Medellín, Pereira, Leticia, San Andrés, Santa Marta, Armenia, Cucuta, Barranquilla, Bucaramanga and Riohacha. I went from the USA, and North America to Medellin in Latin America.
As mentioned above the biggest and busiest airport in Colombia is El Dorado International Airport (BOG) near the capital of Bogota. However I landed in Medellin- José María Córdova International Airport but there is also Olaya Herrera airport near Medellin. So be careful to book the correct flights when booking. From Jose Maria airport, you can take the local bus to get to the city center San Antonio or order an Uber/taxi. There are ATMs on arrival.
The second option is to get on the cruises to arrive in Colombia from Panama, just make sure while booking that the cruise not only passes through but actually docks in Colombia and that you will have the opportunity to get off the ship and explore.
There are tour companies that take you on a beautiful adventure from Panama, and Central America to Colombia by boat also! Starting in Panama, you'll spend three days coasting through the San Blas Islands and two more days taking in the awe-inspiring sights of the wide-open Caribbean Sea.
How to get around Colombia?
The easiest way to get around the country is to either fly low-cost domestic airlines. Such as Viva Air Colombia, Wingo. That being said, buses are the way most locals get around as well. Such as Bolivariano, Expreso Palmira, Berlinas and Velotax.
Cabs/taxis in Colombia are definitively more expensive than riding the bus but while taxis are required to run on meters within most of the major cities, long-distance trips are available where the fare can often be negotiated.
Uber is currently officially illegal but it is used often, the local ride app would be Cabify.
How many days in Colombia is enough?
I usually go with the flow but over the years I have learned that figuring out why you want to go to a certain destination will make it easier to plan the rest of your trip. For example, if you want to travel to Colombia for an adventure in nature, or you will want to make a plan to visit the beaches. Or perhaps you have enough time to plan a bit of both world?
Regardless, I would say 2 weeks is a minimum time to spend on your Colombia solo travels. You will most likely start your journey in Bogota/Medellin, explore major spots, and activities then get around the country north, south, east/west.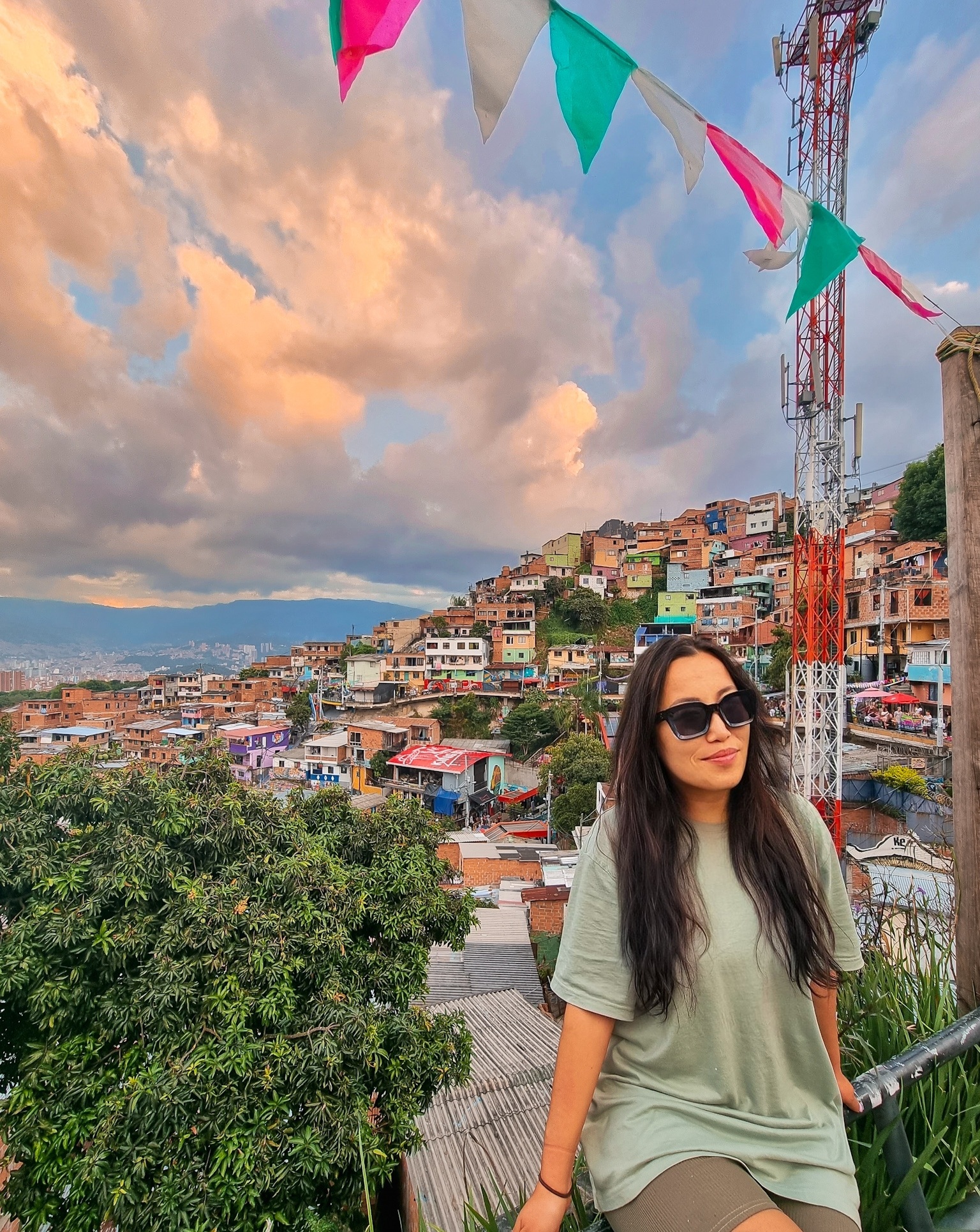 Where to stay in Colombia?
There are numerous choices when it comes to accommodation in Colombia from all five stars hotels to hostels. Make sure to book with legit websites such as booking.com or Agoda.
I met fellow travelers in my Colombia solo travel in hostels which offered private and dorm rooms and most were minutes away from the transport and the hustle and bustle of the cities.
There are plenty of eco-friendly and family-friendly resorts too if you are into that where they serve organic fruits and vegetables grown in their own gardens. You can even enjoy bird watching, hiking to the waterfall, kayaking, and snorkeling with rent-free gear.
Read here about where to stay in Medellin guide, the city I spent the most time in purely because it is a digital nomad-friendly city with a good amount of coworking space and community.
Do I need a visa for Colombia?
If your passport is from Australia/UK/USA, you can stay up to 90 days in Colombia just with a visa on arrival stamp. That said, the authorities may ask for the return air or ferry ticket. That being said, I highly recommend checking the official website online or with your local embassy to find out if your country requires a Colombian visa.
When is the best time to visit Colombia?
The best times to visit Colombia are when you have time and money really. But if you want to match it with the perfect weather then it would be between December to March when it is summer in the Southern hemisphere. Also, it is when the Andes are drier, September to October are the wettest months, but it's all relative – the rainforest can be wet all year round, and the coast is seriously hot.
Note if you arrive in the winter through June-August that would most likely be the best time to visit Colombia as well because you'll save the most on airfare and accommodations with low prices, & fewer crowds.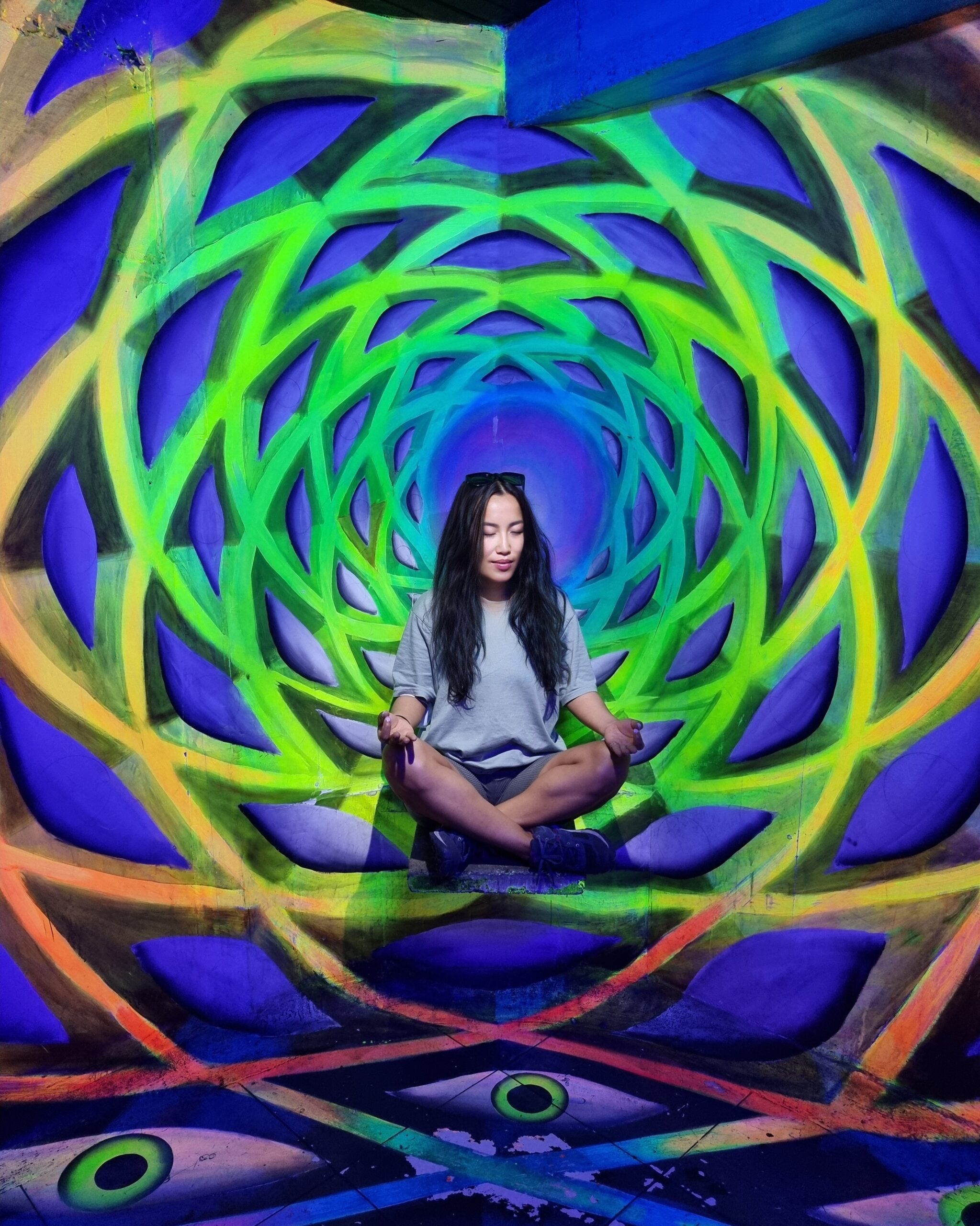 Is Colombia safe for a solo female traveler?
First of all, let's establish the understanding of traveling is brutality! It forces you to trust strangers and to lose sight of all that familiar comfort of home and friends. You are constantly off balance. Nothing is yours except the essential things – air, sleep, dreams, the sea, the sky – all things tending towards the eternal or what we imagine of it. If you are okay with it, you will adapt, and you will survive.
That being said, People in Colombia are generally friendly regardless of where you come from and the violent crime rate is getting low nowadays compared to its Pablo Escobar and drug crime history. Unless there is a drastic change in the country's political situation, pandemic, or some natural disaster it is safe to travel to Colombia. Just remember to apply a general rule of thumb i.e. Don't walk down that dark alleyway on your own, respect the culture, don't argue about religion, dress modestly, trust your instincts, and don't be afraid but be cautious. Travel insurance is recommended although I traveled without one. So to summarize solo female travel in Colombia should be safe if you keep your wits about you and in general be street smart too.
Is Colombia expensive?
I think in South America, Colombia is one of the cheapest countries to travel to but I must add it also depends on how you travel. Luxury travel, mid or budget. It also depends on which destination you visit, for example, Cartagena is expensive compared to other places in Colombia. It was also cheaper than in Peru because Colombia uses Pesos whereas in Peru most travel-related tours were in USD.
Local currency
The local currency is called the Colombian Pesos, with the international currency code COP. You could withdraw COP from ATMs. However, remember to consider bank fees from your bank and the ATM withdrawal fee while you do your budget.
People, language, and more
Since European colonization, Colombian culture reflects a colorful mix of Spanish, African, and indigenous influences that have blended together over the centuries.
There are more than 100 languages spoken in Colombia although Spanish is the most common, spoken by more than 99% of Colombians. Indigenous peoples of Colombia speak 65 Amerindian languages, 2 Creole languages, and the Romani language spoken in the country.
They didn't check but it is recommended to have yellow fever vaccine if you are planning on visiting Amazona and Covid vaccine of course.
There's free Wi-Fi access available throughout the main international airport terminals. Most hotels and some hostels also offer the same but if you'll be in Colombia for a while or think you'll use the internet a lot, buying a sim with data would be worthwhile.
Look out for SIM cards that are available at the International Airport, at convenience stores, supermarkets, and the operator's stores.
Must-Have Travel Apps for Colombia
Google Translate: If you are an English speaker, getting around Colombia can be a challenge if you don't know Spanish so recommend to have google translate app for easy communication
Duo Lingo: If you are into learning Spanish, it is really one of the best apps I found
Google Maps: for ease of finding routes, offline use, Drive, Calendar for time management, and storing pictures.
What to eat in Colombia?
When I first landed I had no idea what to try but afte a month in Colombia here are the Colombian Dishes You Must Try. Arepas, Ajiaco, Bandeja Paisa, Cholao, Empanadas, Lulada, Sancocho, Almuerzo corriente, Chocolate con queso, Fritanga, Pan de Bono, Arroz con pollo, Obleas, and Chuzo desgranado.
For the best deals on fresh fruit and vegetables check out the local food markets and roadside stalls.
Aguardiente is the national alcoholic beverage of Colombia if you would like to try it out.
Solo female travel Colombia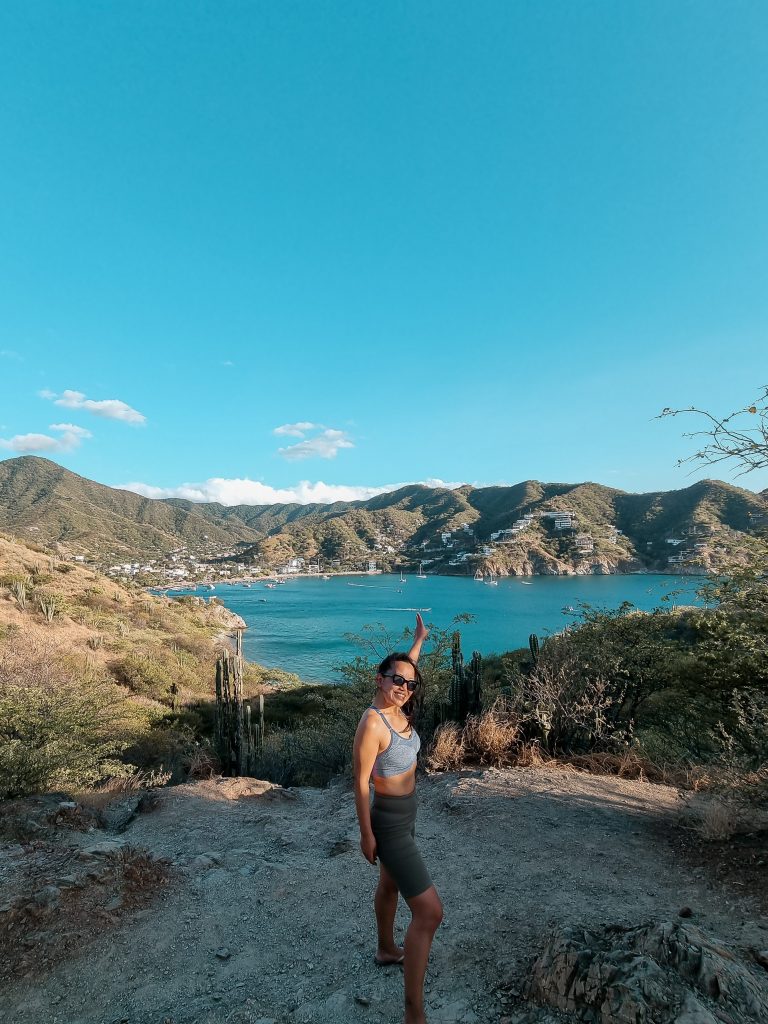 Now that we got the practical tips out of the way, let's get into the one-month trip planning in Colombia. This was my route
Medellin & Guatape
I spent a week here, working remotely and exploring what this city of eternal spring had to offer.

Check out the best hikes in Medellin

Medellin to guatape day trip
Where to stay in Medellin and what to do in Medellin
Santa Marta & Minca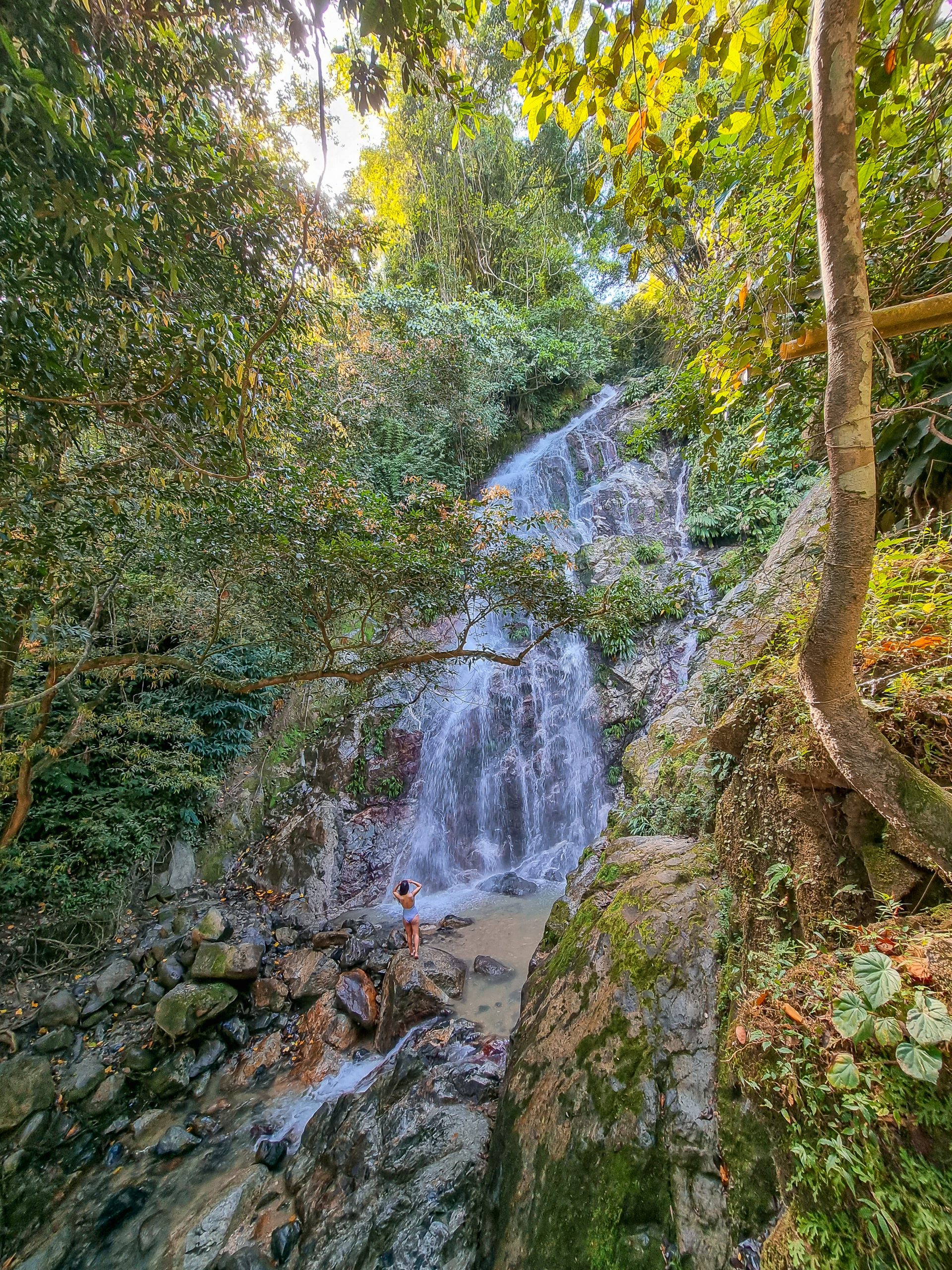 The second week I went up to Santa Marta but spent my time mostly in Minca. I enjoyed the serenity and tranquillity of this hidden gem by exploring its waterfalls and peaceful hikes. If you just arrived in Minca & don't want to do big hikes straight away, Pozo Azul is an easy one but equally small reward too. Only 30mins walks from Minca. Plus some more impressions from this Lil small town. Finca, & other small mirador hikes I did.
While there recommend visiting the local museum or watching the documentary that covers the history of aboriginal people & place in Colombia
BTW if you wish to do Ayahuasca, recommend being extremely careful about the place, check references twice if possible. I know a few people who have done it and it's saved their lives/changed their lives! The most important thing is to follow your gut, go to one that is reputable, one that someone you know has been to before. We live in a world where not everyone can be trusted. I'm not trying to scare you, but, I've heard of some places taking advantage of women. Do a ton of research and if you can, find someone you trust to go with you.
Solo female travel Colombia
Taganga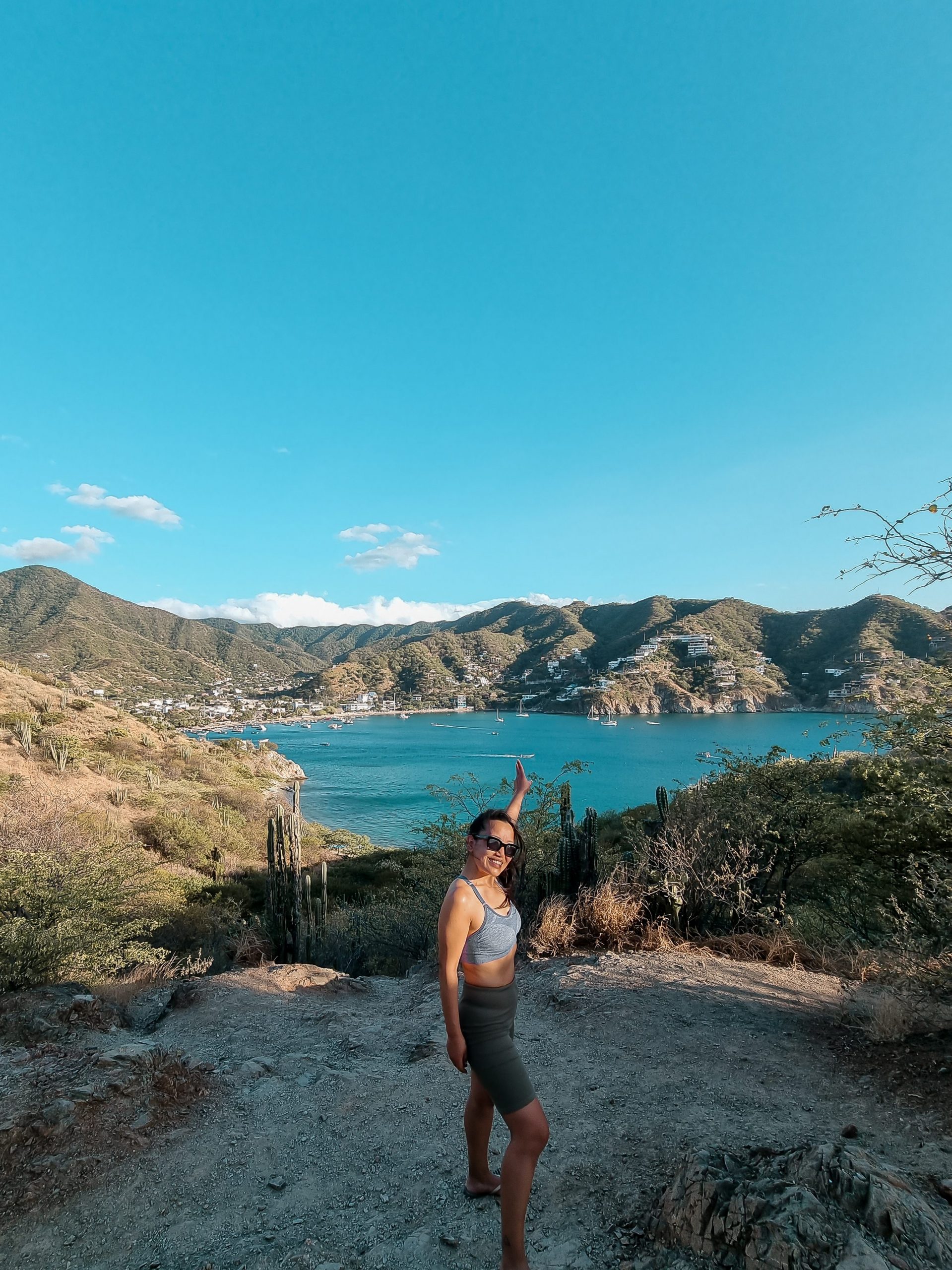 Went for a day trip to Taganga from Minca. You could stay in Tagana for a few days as it's still considered a hidden gem and certainly a paradise of some sort but if you are time-poor, suggest making a day trip from Santa Marta as it only maxes 10 mins bike/or 20 mins bus ride.
There are more than 5 beaches along these cliffs so after you arrive at the main beach, keep walking to get to the last one which I found was the quietest and most gorgeous among all. We arrive just before sunset and it was a perfect time there was a local selling some drinks & lemonade.
(I did not go to Tayrona national park, or other beaches because I live in Australia and did not want to chase another beach overseas. I skipped the lost city trek as well because I found it to be too touristic and didn't really feel a call for it. Instead chose to visit other places around the country)
Cartagena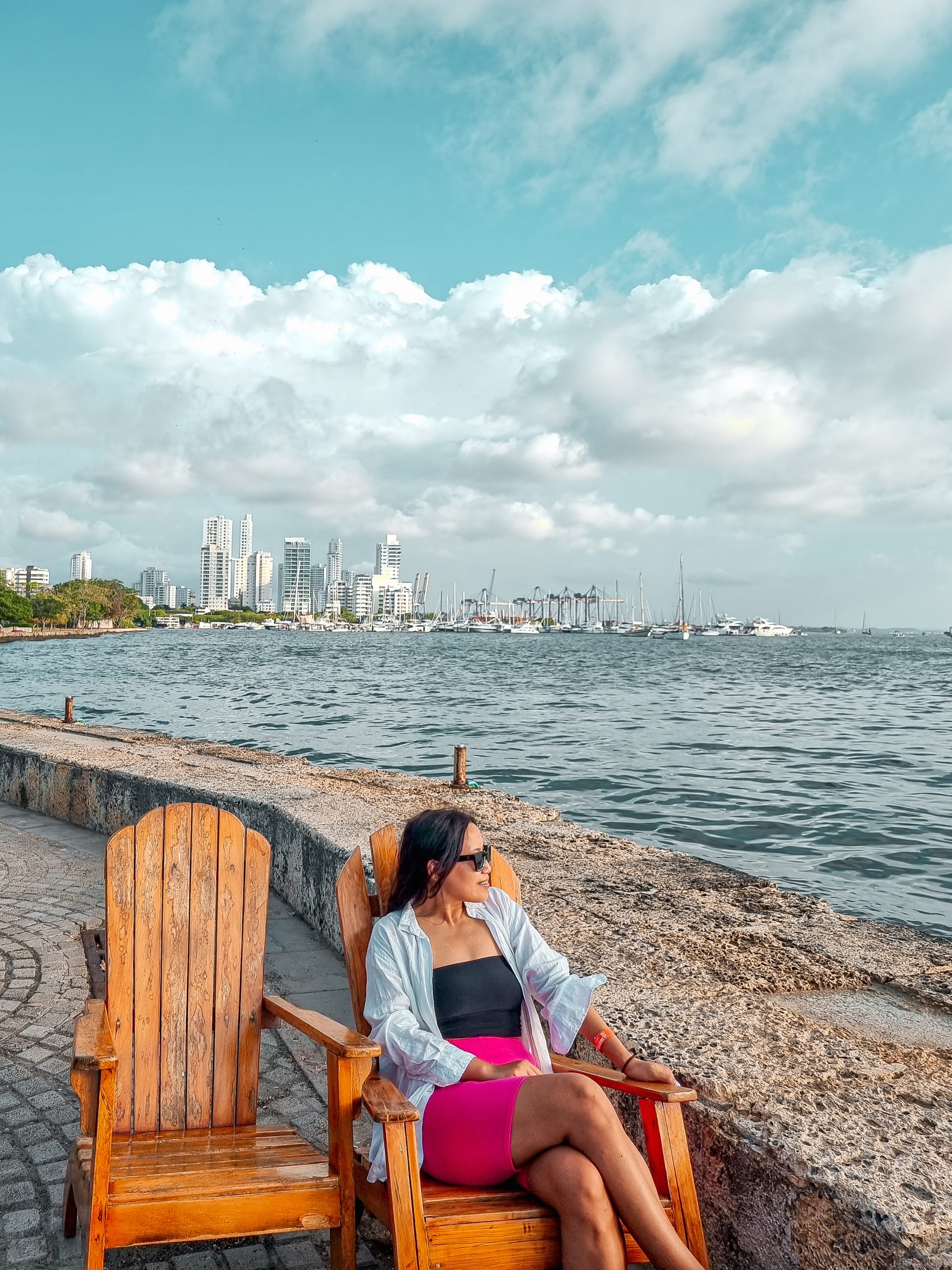 In the third week, I went further up in the north to Cartagena.
Cartagena is an Instagram-perfect city aka "the heroic city" bc it was one of the first cities in Colombia to successfully resist the struggle for independence. When you walk around the old town, it feels like you're on a movie set! All the pastel color houses, big old doors with chains & spikes coming out of them, fairy lights, and horse carriages. It is a mix of old & new and the sunsets looking at the Caribbean Sea
Brand shops all around town and plenty of great restaurants but if you look closely it's not hard to find local places to eat for 10K COP. Same with accommodation.
Another thing that makes Cartagena interesting is because of its fascinating & often unbelievable history. It was once the largest slave port in the Americas- not cool at all, and was regularly invaded by pirates! History also states Spain brought over 1million Africans to be enslaved in Colombia and more info can be found on the Battle of Cartagena de Indias.
Fast forward many centuries Cartagena has now a lot of African influence in terms of food & music which I think is really cool. It is also home to some of the finest historical architecture in Colombia.
All that to say, I feel Cartagena has managed to tie in together their significant history with a modern touch in every way.
Cali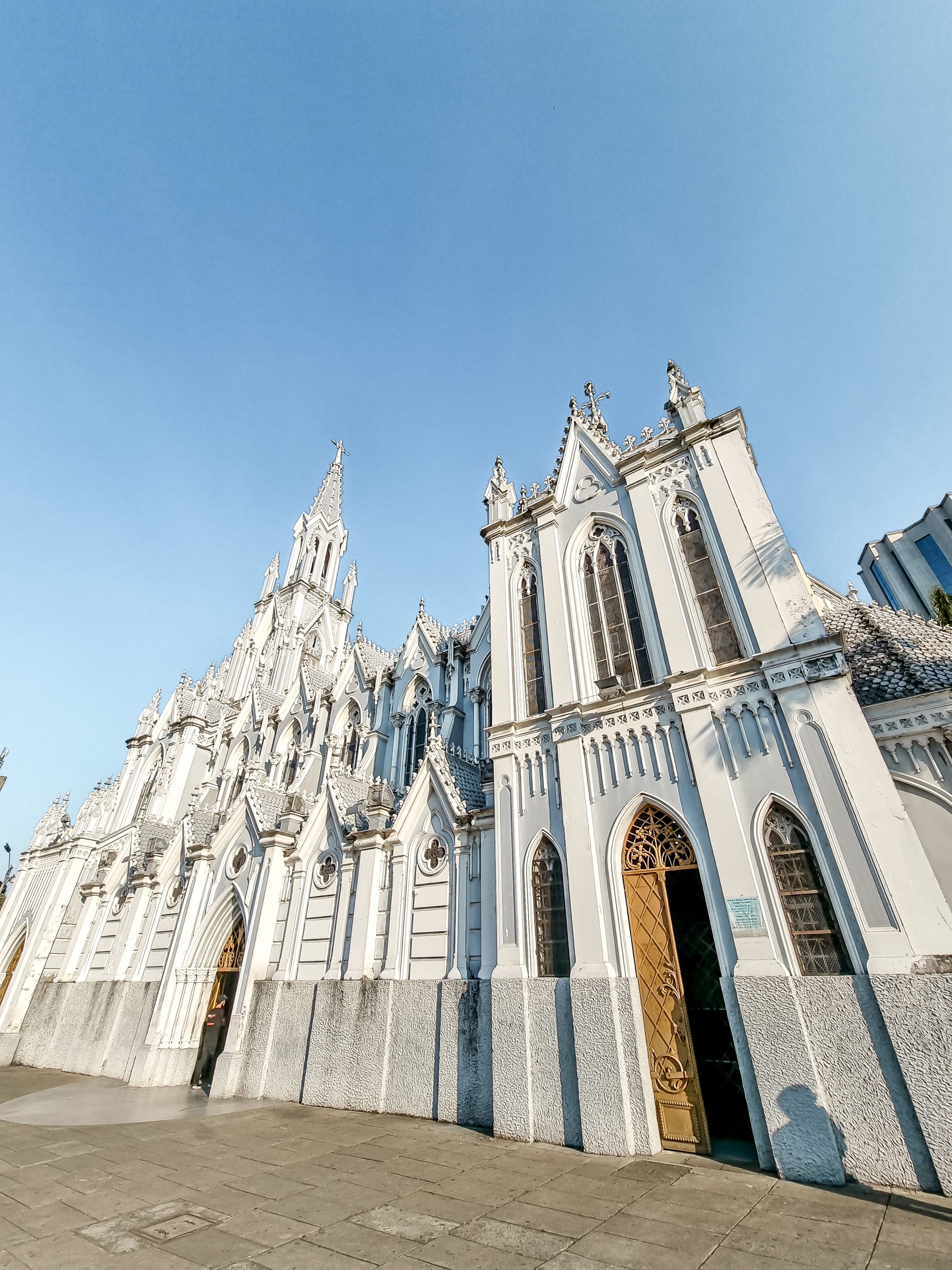 During my last week in Colombia, I decided to visit Cali because I had a flight booked out of Cali and also because they had the Salsa festival on! I used to dance back in my school days so thought I would visit to see if that revives my dancing bones!
The last stop on my solo travels to Colombia was the Salsa capital of the world = Cali. Fair to say it's one of the best places to learn Salsa but if that's not your cup of tea, there are a couple of scenic hikes too! That said, "La Feria de Cali" is a good enough reason to visit (It's a Salsa festival with a parade, dance, music, food, and more, usually runs between Dec 25-30)
One of the most asked questions during the rest of my South America travel was how safe was Cali?
Cali has been in the top 50 most dangerous cities in the world for a long time. It was the home of the violent Cali Cartel until it ceased operating in 1996. However, organized crime may still be rife in the city as they take advantage of the lucrative drugs trade. But if you take care you won't experience problems hopefully!
I mean I felt safe here, although that has a lot to do with how well adapted I am to the local circumstances. Also, I rarely carried more than 200,000 pesos with me. If some thieves came with a knife pointing at me, I would just give him the 200k. In my pockets, I carried a single CC & DC with some extra funds for emergencies. And only walked around safe areas and used Uber as an alternative option. Went to most places with friends I made there & it was a blast!
Solo traveling doesn't mean you've to go everywhere alone bc THAT gets boring fast. If you're genuine with a good heart, you'll be surrounded by good people most places you go.
The only places I missed seeing in Colombia would be the river of 7 colors or aka Liquid Rainbow and the desert. Otherwise, I am quite satisfied with my Colombia travels.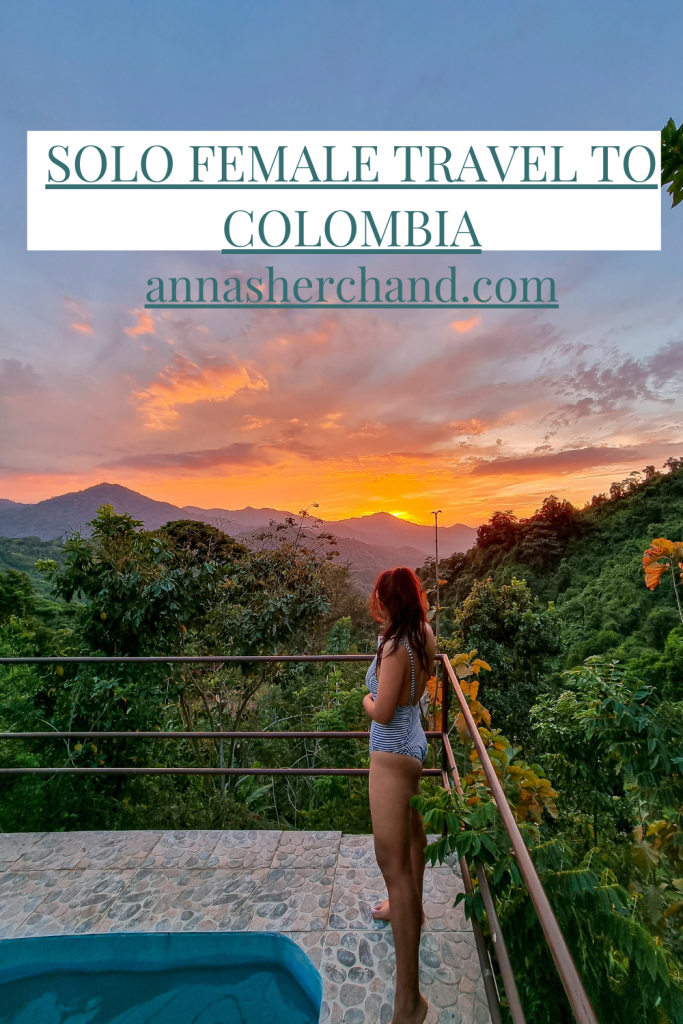 Let me know in the comments
Solo female travel Colombia