Australia has four seasons. The Autumn season is from March to May, Winter falls from June to August, Spring is from September to November and Dec-Feb is summer. Now since winter is approaching soon, I have been wondering if there are places I can visit other than staying indoors.
So if you are someone like me also looking for Melbourne day trips in winter, I got you. This article covers all the places you can go on a day trip from Melbourne, Victoria. Most can be visited on public transport also. Let's get into it!
Easy Melbourne day trips in winter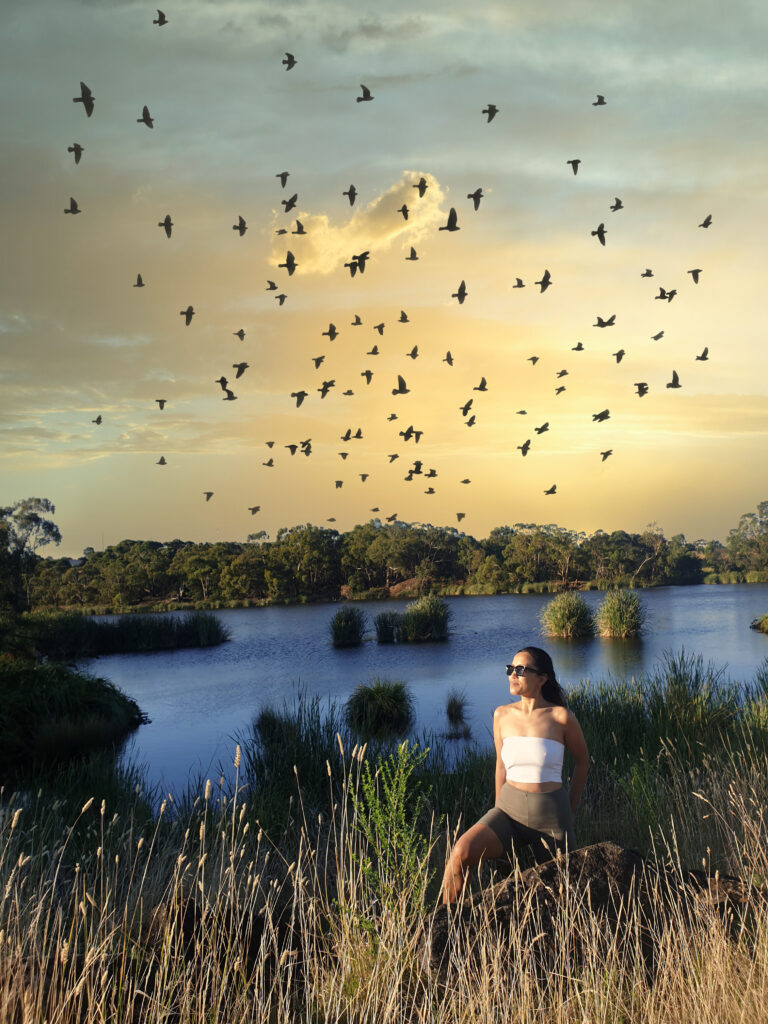 1. Geelong
In the winter season, you may not want to travel very far. If so Geelong is one of the destinations that is considered short day trips. It is easily reachable from Melbourne (1 train stop), less than 75 kilometers to the south of Melbourne, and is the second-largest city in Victoria situated on the western side of Port Phillip Bay. It's one of the oldest cities in the state and is a gateway to other beautiful places, a great place to explore on a day trip. Things here are quieter and slower than in Melbourne but that is what attracts people.
You may read more here on what to do in Geelong.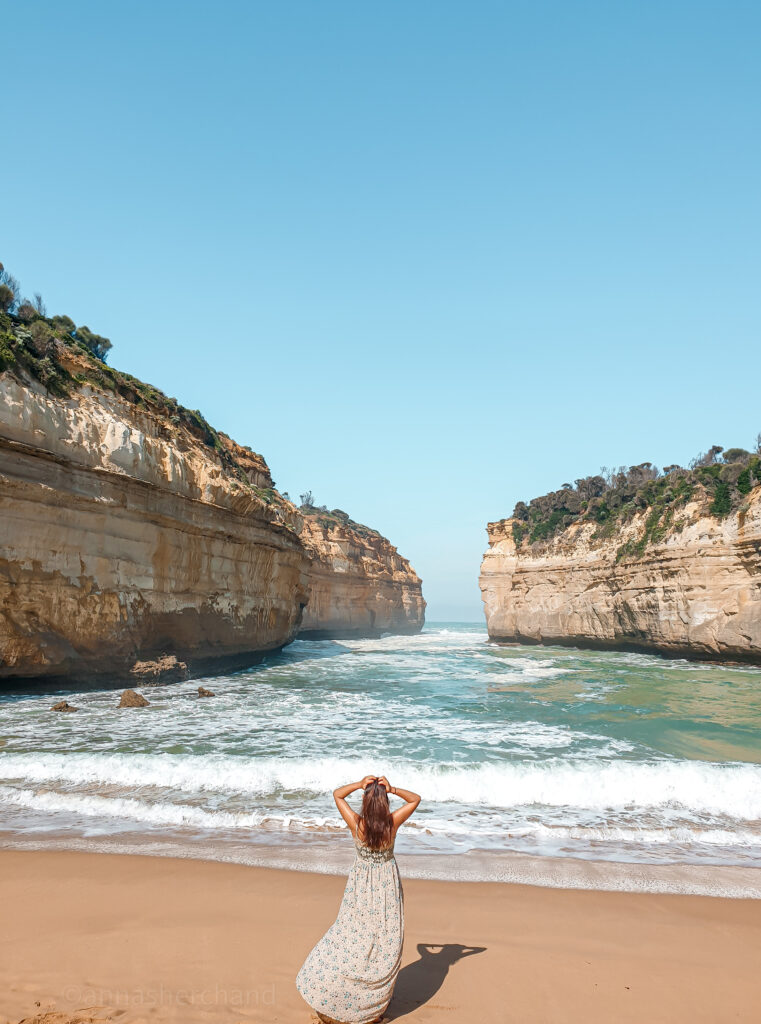 2. Great Ocean Road
A little further from Geelong is the well-known Great Ocean Road. It is a UNESCO-listed, legendary coastal road with a total distance of 250km and is undoubtedly a trip you must undertake. If you like a scenic road trip, with seaside villages and big nature along the way, you'll love the Great Ocean Road. If you go on a good sunny day that's brilliant but it is still a great drive even on a cold day.
Some must-see here is the famous 12 Apostles rock stacks, loch, and gorge, Cape Otway the oldest lighthouse in the country, enormous cliffs, waterfalls, and caves, hiking ancient forests, and wandering vast sandy beaches. Each town has its own character and highlights, such as distilleries, seafood restaurants, craft breweries, shipwrecks, cycle trails, seal colonies, wildlife reserves, swimming beaches, and surf spots.
Incase you want to stay the night, check out Free camping on great ocean road
3. Mount Buller
If you are into skiing or snowboarding but are short of time; you can still make a day out of a trip at Lake Mountain Snow or at Mount Buller. It is an ideal destination for winter as it is an easy 3-hour drive or train to Lilydale then bus. The chairlift on the northern slopes gives access to tree runs and opens 08:45 am – 04:45 pm. If you haven't skied before then you can sign up for classes. Best to bring a change of clothes for after skiing.
4. French Island
My other recommendation for Melbourne day trips in winter is French Island. It is 61 km southeast of Melbourne and is the largest coastal island of Victoria, Australia, located in Western Port. Although a tiny island, it offers quality winery, hiking (recommended Pinnacles), and camping spots. Prior to European settlement, French Island was used as a hunting ground by the Aborigines of the Bunurong tribe. Now it's one of the fav day trips from Melbourne even for locals as well as visitors.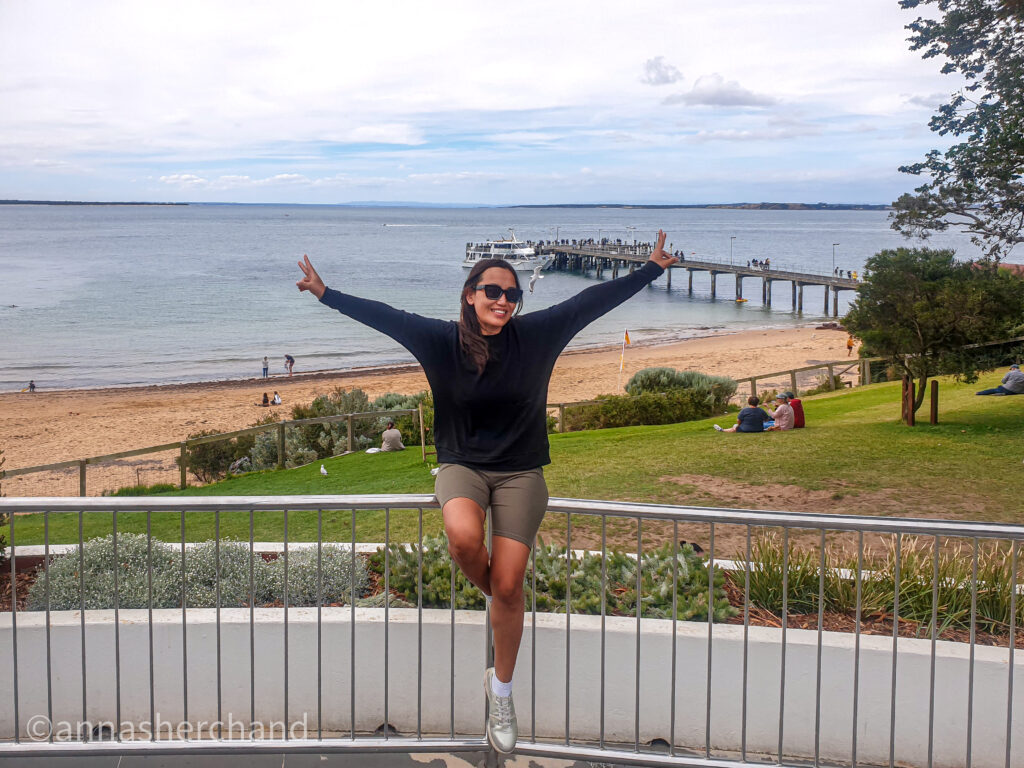 5. Phillip island
Another place to visit on Melbourne day trips in winter is Philip Island. It is 140 km south of Melbourne and is an amazing location that offers pristine beaches, calm promenades, friendly locals, bustling wildlife, and a historic motorsports location. You can even play with little penguins and koalas along the rugged coastlines or learn to surf in one of the most in-demand surf locations in the world. All can be done on a day trip so treat yourself to the wonders of Phillip Island!
Incase you want to stay the night camping, read about Camping in Philip Island
6. Mornington Peninsula
Mornington Peninsula is an hour's drive away and a 1 hour 45 min train ride from Melbourne. It is home to locals' favorite hot springs, beautiful beaches, one of the many beachside cafes, markets, refreshing promenades, delicious local cuisine, and diverse water sports. Such as snorkeling with sea dragons, kayaking in a dolphin sanctuary, etc. Although in winter it could be challenging to find the ideal temperature to dive into the water sports nonetheless, it is a great spot to visit.
There is so much to do there, probably not possible to fit it all on a day trip. So choose wisely what you would like to do on your day trip. Besides what I mentioned above, some other ideas could be wineries, head up the Arthurs Seat Eagle gondola for spectacular long-range views, zip-line, tree surfing, and state park walking trails! There is also Australia's oldest hedge maze to explore or get lost in, the beautiful formal gardens at Heronswood House, and cycling in Point Nepean National Park.
7. Grampians National Park
If you are a lover of nature and hiking. You must visit Grampians National Park, it is one of the iconic regions of Victoria and it is as beautiful in winter as in summer. Listed as a national heritage, expect to experience the wild Australian outback, sandstone mountain ranges, spectacular cliffs, orange-red deserts, thundering waterfalls, and many lush hiking trails.
If hiking is not your cup of tea, Grampians also offers family vineyards, wineries, and fine-dining restaurants. Also, visit Brambuk – The National Park Cultural Centre to learn more about the local native plants and Aboriginal culture, tour ancient rock art sites, and explore the 200km Silo Art Trail.
Read more in detail Grampians itinerary for 3-4 days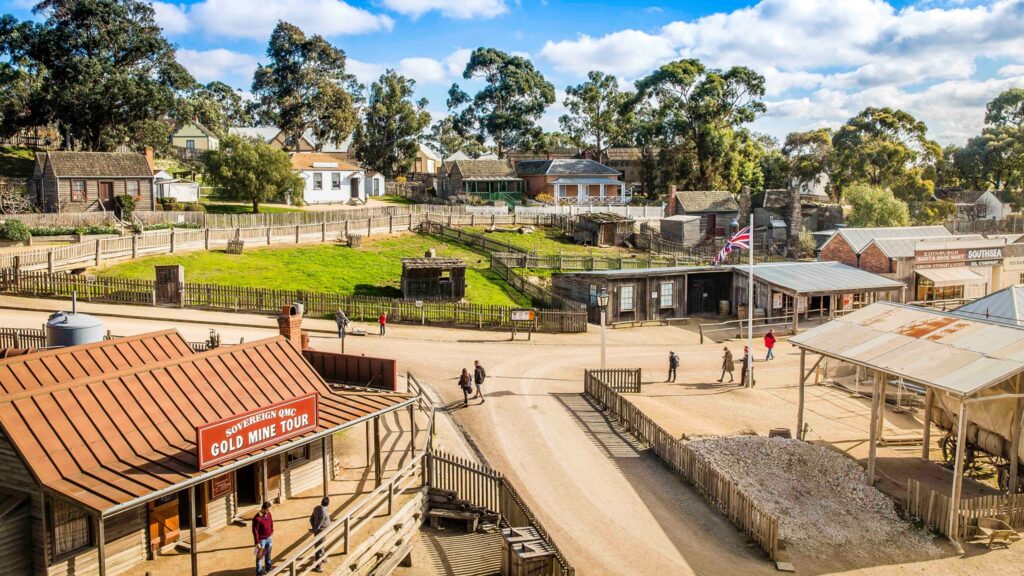 8. Ballarat
Another Melbourne day trip in winter can be a visit to Ballarat. It is about an hour and 20-minute drive from Melbourne CBD and one train ride away. This historic regional town will take you back to the gold rush era so get ready to get into some 19th-century vibes. I even wrote about the place which you can find below.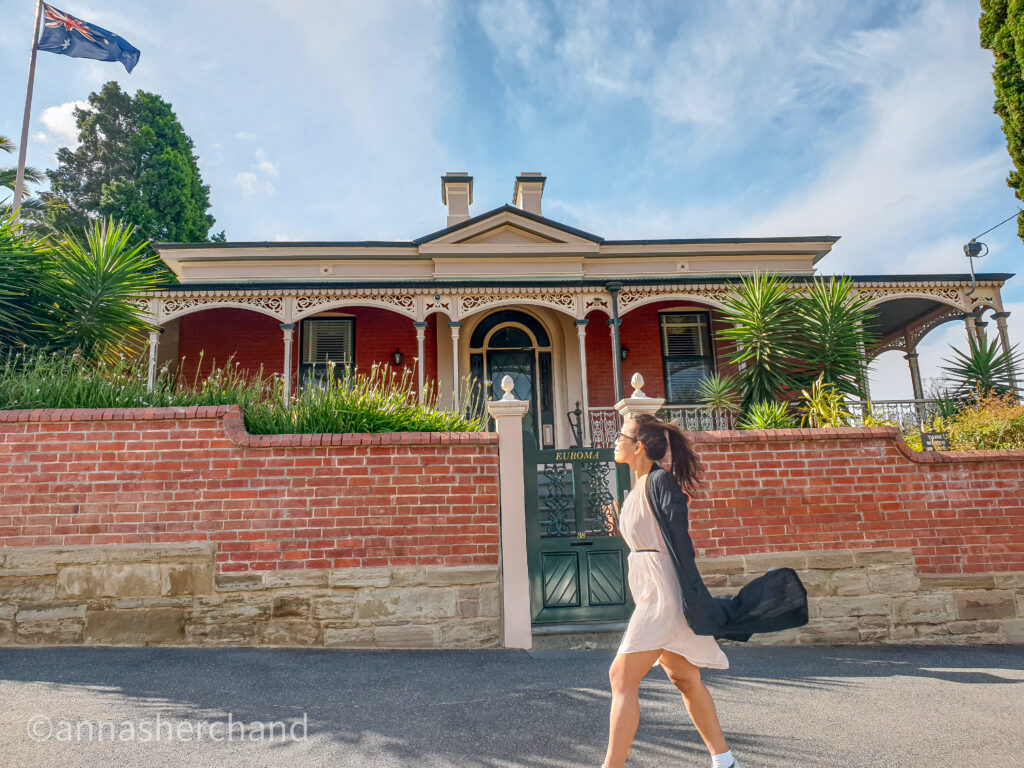 9. Bendigo
If you are into historic architecture and an underground mine, Bendigo is a must. Driving or train time from Melbourne is about 2 hours so it can be easily done on a day trip. You may read the article below to get information on what to do in Bendigo and more.
10. Portarlington
Portarlington is a historic coastal township and one of the Melbournians' favorite winter day trip destinations. It is located on the Bellarine Peninsula, 28 km in the greater Geelong. You can almost watch the world go by from the beautiful bayside of Portarlington. It is situated on a hillside overlooking Port Phillip Bay 104 km south of Melbourne and 31 km east of Geelong at the tip of the Peninsula which extends out into Port Phillip Bay. Surrounded by award-winning wineries, Portarlington is best known for its fresh mussels, beautiful vistas, and stunning coastline.
Check out the best things to do in Portarlington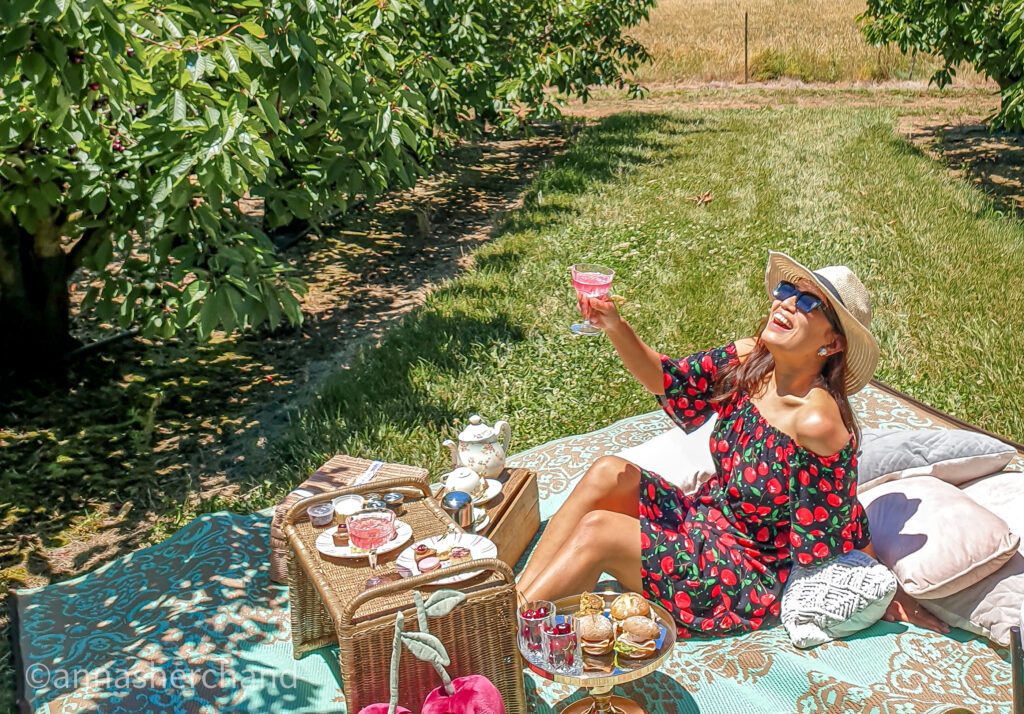 11. Yarra Valley and Dandenong Ranges
Other well-known Melbourne day trips in winter are Yarra Valley and Dandenong Ranges for wine, food, walks, and wildlife. Driving or train time from Melbourne takes about 90 minutes. It is such a beautiful region no matter what season you visit. Some of the must-do in Yarra Valley are famous vineyards, breweries, cider houses, farmers' markets, and cheesemakers; dine alfresco or fireside in some of Victoria's finest restaurants.
In fact, here is my Yarra Valley itinerary to help you plan better.
Alternatively, you may visit the Healesville wineries, and Wildlife Sanctuary to make some furry friends and wander through majestic forests ie Sherbrooke Forest, 1000 steps. There is even a hot air balloon that you can go on for a special treat and lux spa retreats.
12. Saint Leonards
Tucked away on the picturesque Bellarine Peninsula in Victoria, St. Leonards is a coastal haven that offers a serene and idyllic retreat. With its pristine beaches, charming coastal village atmosphere, and breathtaking natural surroundings, this hidden gem has become a sought-after destination for those seeking tranquillity and relaxation. Spend a few days by the beach, enjoying the soothing sound of the waves and the gentle sea breeze.
Whether you're looking to unwind with a leisurely beach walk, take a refreshing dip in the ocean, or simply bask in the warmth of the sun, this coastal paradise offers a slice of heaven for beach lovers and nature enthusiasts alike. I stayed in a portable cabin located at St Leonard's, i wrote a review along with things to do. Check it out – St Leonards Victoria Weekend Guide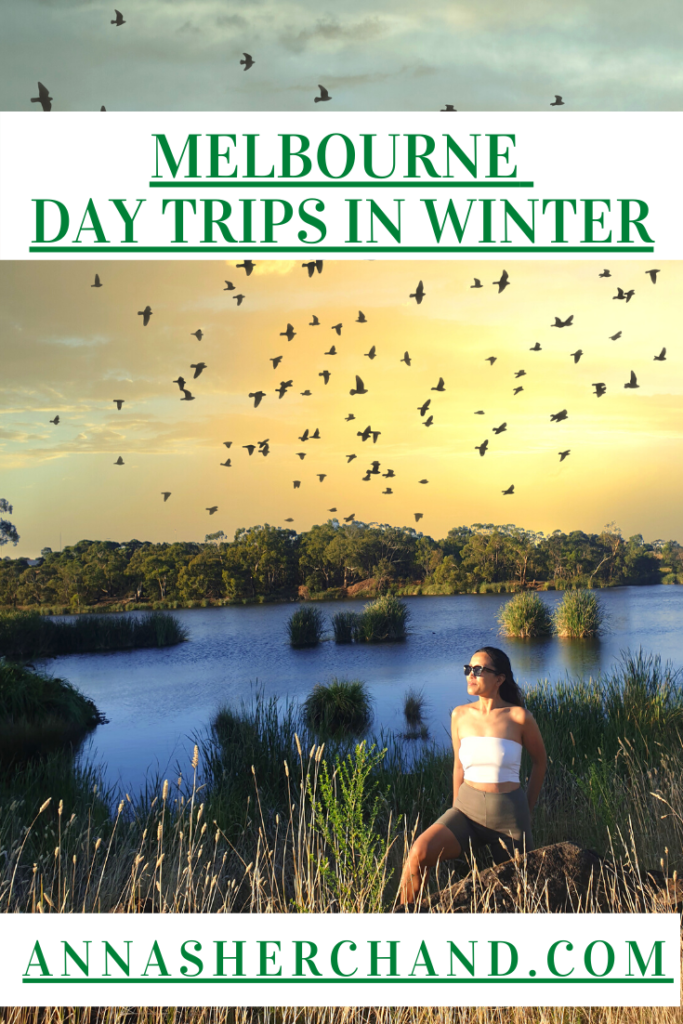 Let me know in the comments:
Melbourne day trips in winter