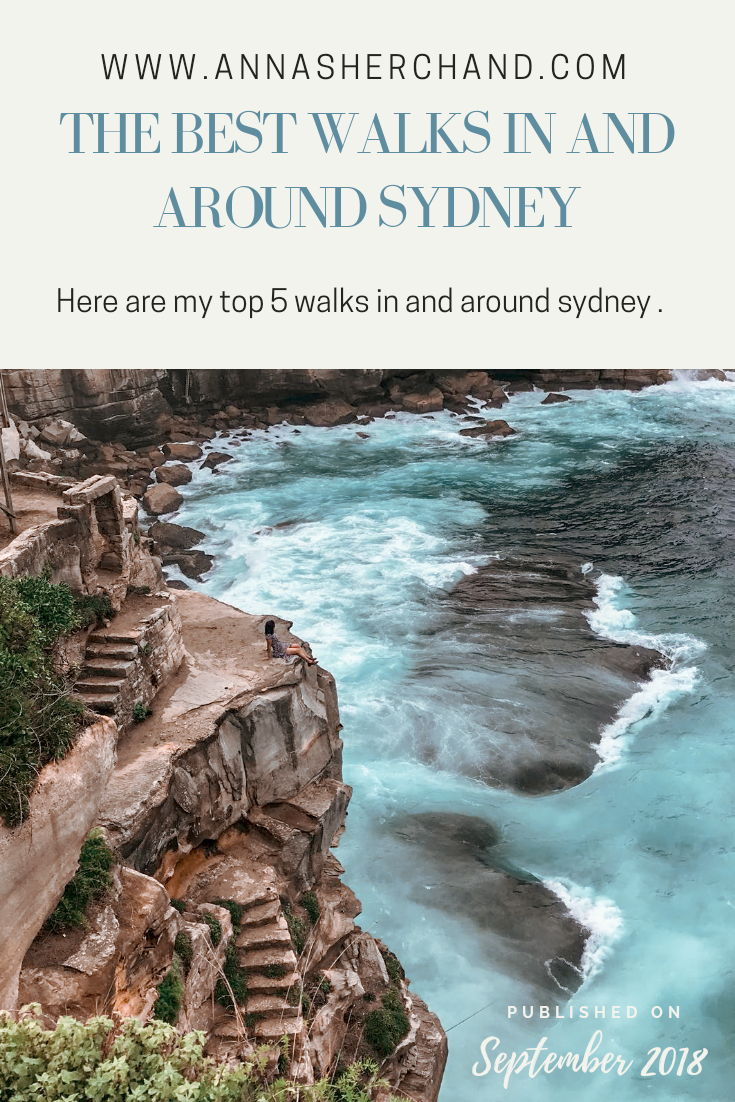 If you have read about me
here
, you know I moved to Sydney from Nepal back in 2006. Since then, I have done multiple hikes and numerous walks in Sydney and I love going for walks. It is something I still do at home and also when I'm travelling in a new place. Whether you are an exchange student, traveller, living in Sydney or in between jobs, there are many walks and hikes to do in Sydney. I have put together the best ones I enjoy below but first a little reminder to carry these. * plenty of water (reusable water bottles) * comfortable walking shoes * sun protection * hat * first aid kit * your own packed lunch/snacks (or $ to buy at cafes) * picnic rug if you like * warm and wet weather gear * wildflower and bird field guides for enthusiasts * anything else you may need for this trip I believe walking is a bit like life. The journey only requires you to put one foot in front of the other .. again and again, and again. And if you allow yourself the opportunity to be present throughout the entirety of the walk, you will witness beauty every step of the way, not just at the end. With that in mind, and in no particular order, let's begin!
The best walks in and around Sydney

1. Watsons Bay to Bondi Walk
I think it has to be one of the scenic, most accessible and rewarding walks in Sydney. There is a couple of separate edges views points, endless ocean, pretty flowers and dedicated walking path. On a fast phase, about 1.30 hours otherwise could take over 2 hours to complete this walk. Along the way, you can see some of Sydney's finest secluded beaches, beautiful parks, stunning views of Sydney Harbour, the city skyline, and picture-perfect bays.
If would like a challenge you can start from the historic Hornby Lighthouse as you can also see North Head. The panoramic views of the city skyline and the Sydney Harbour will make you want to do this walking track more than once. Then when you arrive in Bondi, enjoy a well-deserved lunch at any of the cafe's, rest up in Bondi Beach and enjoy the views. Stunning spots: Camp Cove, Diamond Bay.
Getting there
Train: From Townhall Station, Park Street, Stand G bus number 324 or 324 and 325 departing Circular Quay. You can also catch the ferry to Watsons Bay from Circular Quay which could be a nice opportunity to see even more of Sydney Harbour, the sailing ships, yachts, and not to mention the prestigious waterfront mansions.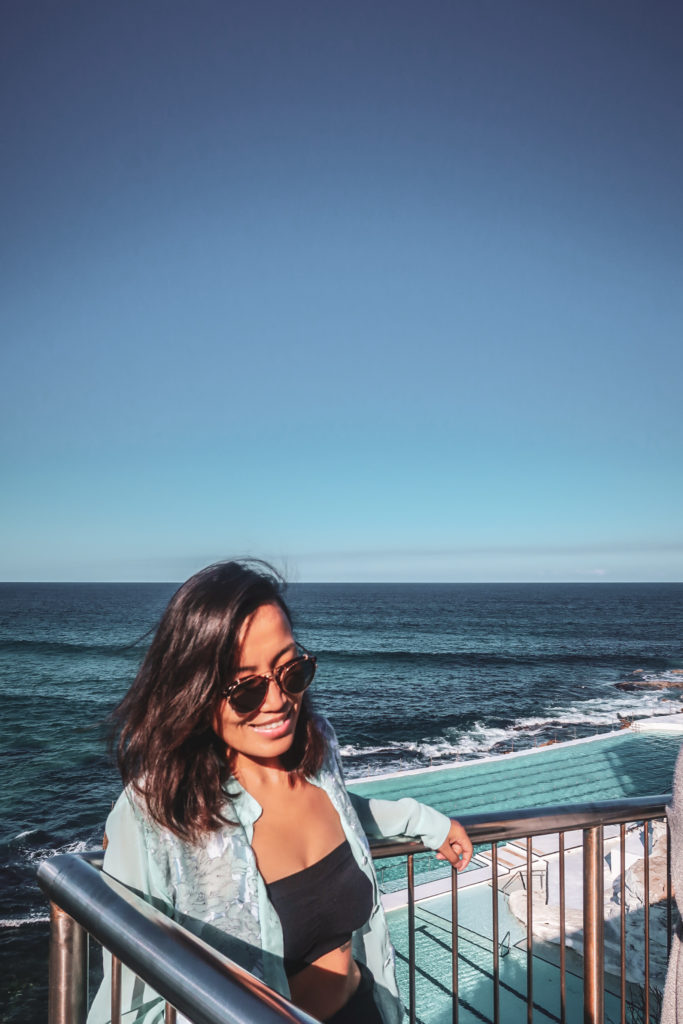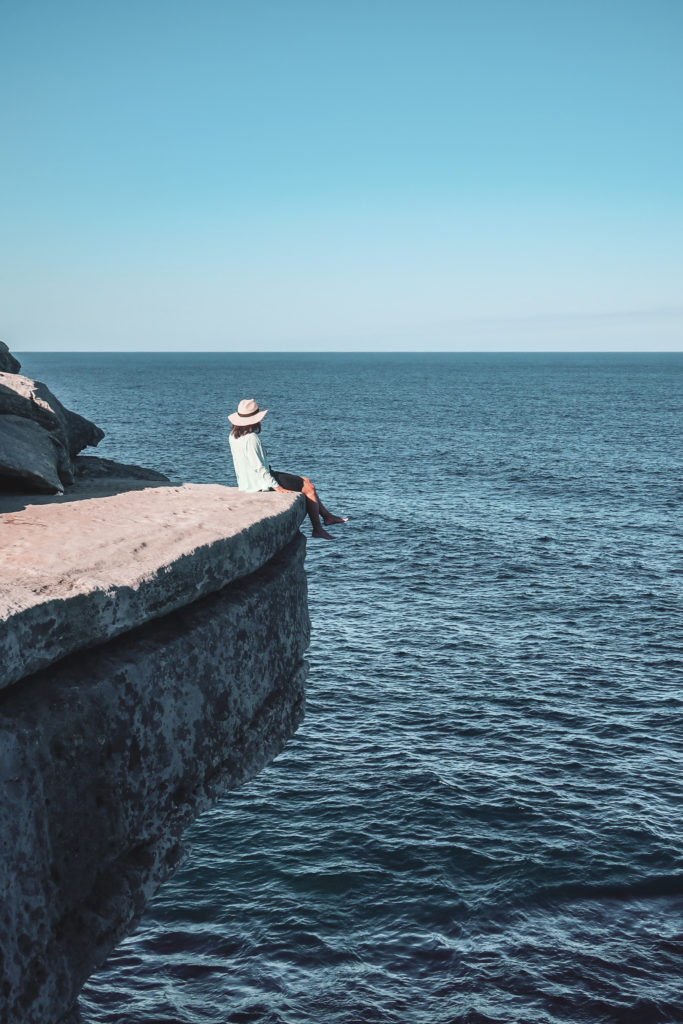 2. Bondi to Coogee Coastal Walk
If the walk between the Watson Bay and Bondi is not enough, you can extend it by doing Bondi to Coogee Coastal Walk. This walk has six different sections. Each part offers a different experience and stunning views. Just walk south along the coastal path from Bondi and you can see the tiny Tamarama beach, beautiful Bronte beach, chic Clovelly beach, gorgeous Gordon's Bay and cute Coogee beach– all within 6 km. Wander around the rock pools at low tide and watch the sun go up (or down depending on when you want to do the walk, it is open 24 hrs for sunrise and sunsets) with good coffee or excellent fish and chips from across the road. If you are in the right month of the year you can also visit the annual Sculpture by the Sea exhibition. (usually around November) The whole walk usually takes about 2 hours if done in a leisurely fashion. No visit to Sydney is complete without Bondi to Coogee Walk! Stunning spots: Bondi beach, Tamarama Beach, Bronte Beach, Clovelly Beach, Cemetery, Gordan's Bay, Coogee Beach
Getting there
Train: From Central station to Bondi Junction Station (T4/ Platform 24) then walk 10 mins to Bondi Beach or take the bus no 333 or 380 from Bondi Junction station. Bus: 1 straight bus (333,380) from the city to Bondi beach.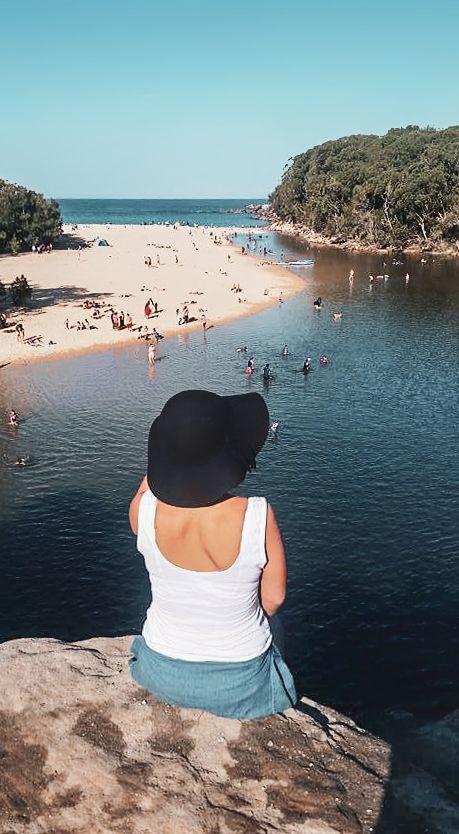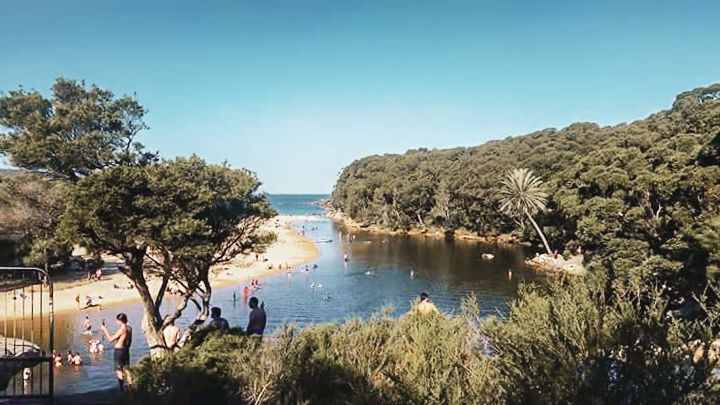 3. Otford to Bundeena Coastal Walk
This is Sydney's premier coastal walk, taking you through the third oldest national park in the WORLD! The magnificent Royal National Park was established in 1879 and looks as good now as its hay days! I suggest 2 days for this walk as the total walking distance is about 29km. There are opportunities for bird-watching, kayaking, whale-watching, and snorkelling along the way. Winding through the forest, up and down headlands and crossing long and elegant beaches all day. If you prefer one day walk, you can also do a section of it and call it a day. Stunning spots not to miss – Garie beach, Wattamolla Beach, wedding cake at Bundeena then Cronulla. It is a semi-hard walk, so fitness is certainly required.
Getting there
Train: From Central Station Platform 25 to Otford Station. From Otford Station steep climb out of Otford Valley to the RNP entrance, at Otford Lookout.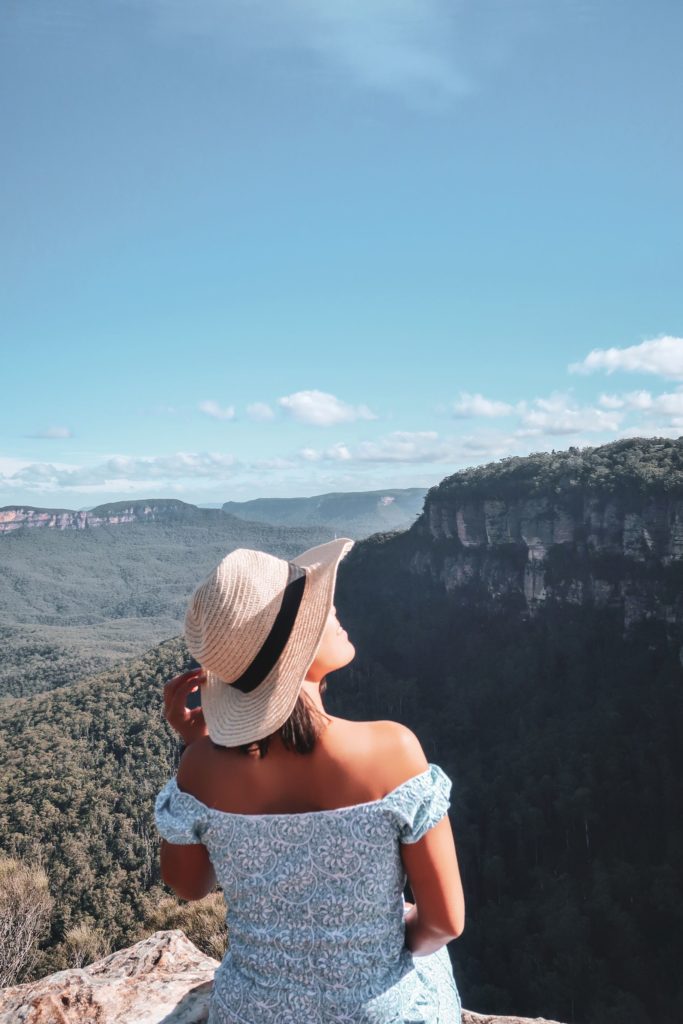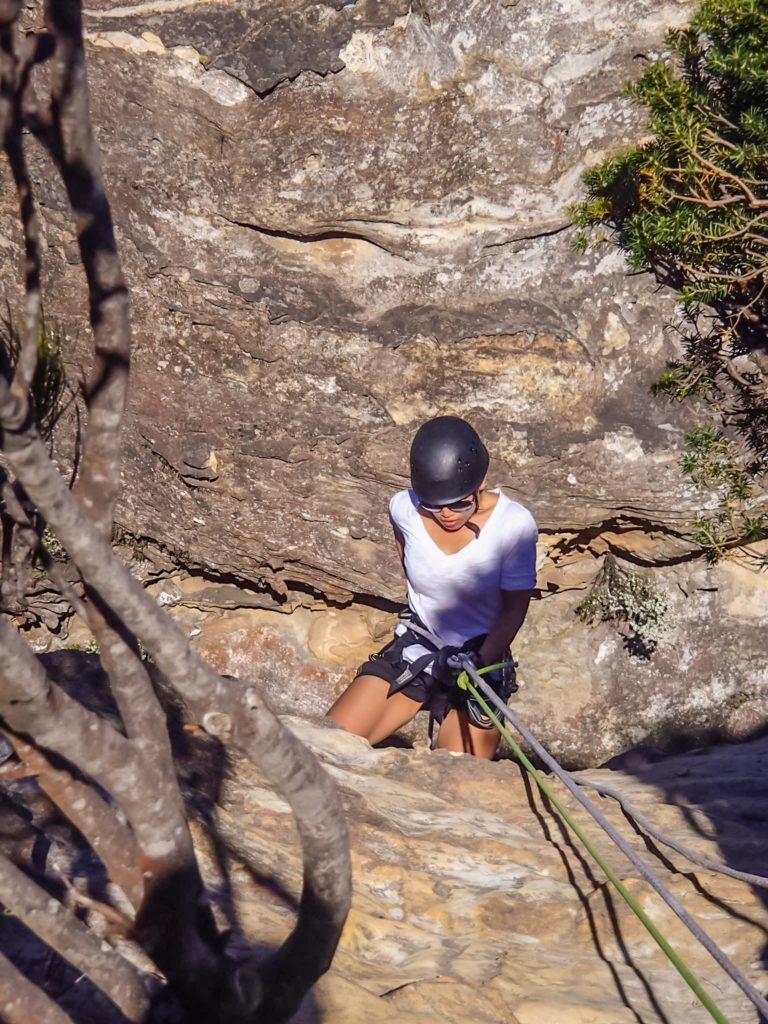 4. Blue Mountains Walk
The Blue Mountains is a good choice if you want to get away from the hustle and bustle of the city. You will see magnificent scenery, hidden waterfalls, options for detours, long set of stairs and panoramic view and more. If you go through the guided tour – there should be an option to meet Australian Ancestors aka Aboriginals who will showcase their history and tradition in a special dance! You are spoiled for choice in Blue mountain as it offers many walks and hikes. For example: if you are taking the train and getting off at Katoomba station. You can do The 'classic' walk at Scenic World, walk along the cliff top to Echo Point & 3 Sisters – down Giant Stairway – right through rainforest valley – up the scenic railway. Remember to be careful with the Giant Stairway! If you get off on Leura, you can do Sublime Point Lookout, Leura Cascades /Leura Forest/Fern Bower Circuit and many others. I suggest picking one walk for the day and do that. Most paths are interconnecting with numerous descent ascent points too so, a map is handy! Then, there are other walks which would be easier with a car than public transport as the starting point are a little far from the train station. Like the hanging rock at Blackheath, my personal favourite! Please check the blue mountains Australia website for details in regards to all the walks, their difficulty level and estimate time
here
.
Optional
If you are adventurous like me, you can also try rock climbing, abseiling or cannoning here. With the view that good, chances are you might get obsessed with it. You are tied to a rope the whole time but if you miss one lope, there is nothing behind you beside a big black hole of emptiness and trees. I had an amazing experience and most thrilling than skydiving if I may say so! Skydiving was fun too but thrilling for only a few seconds when you are free falling but rock climbing in blue mountains is in another level!
Getting there
Train: From Central Station to Leura Station (the Blue Mountains Line/ Platform 6) Same train goes to Katoomba and Blackheath too/.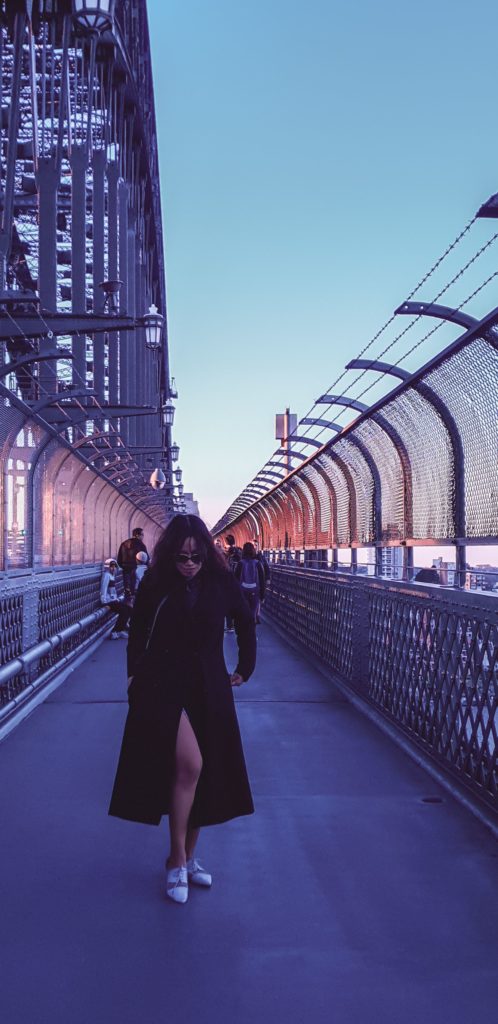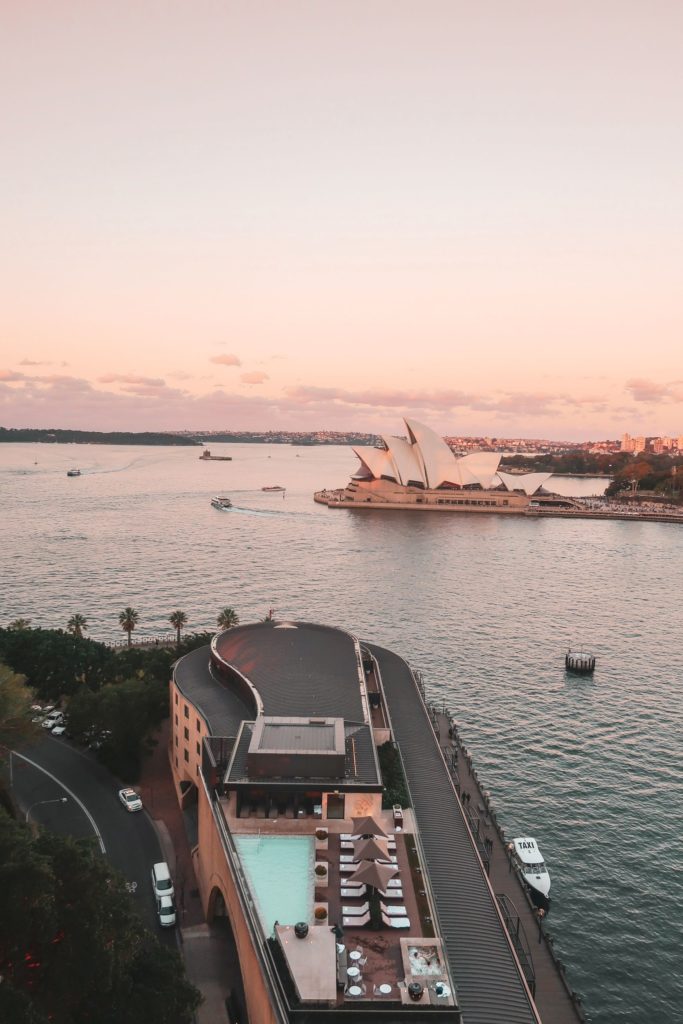 5. Harbour Bridge walk
If you are wondering Sydney Harbour Bridge is one of the tallest steel arch bridge in the world. It links the northern suburbs of Sydney with the city centre and connecting more than 200,000 cars across the bridge in a single day! There are two options to walk on this bridge. 1. The pedestrian footpath crossing the bridge (20 mins from one end to another). The second image is the view from the harbour bridge. 2. Buy the bride climb ticket on the official Harbour Bridge
website
and do the bridge walk that way! Either way, I think it is an iconic walk that you should experience when in Sydney. With enough facilities such as toilets and cafe's along the way, this walk is perfect for all outdoor enthusiasts, from solo travellers to groups.
Getting there
Train: From Circular Quay Station 3 mins walk to the bridge
6. Sydney Opera House/ Botanical Garden Walk
This is the famous touristy thing to do but this walk is so gorgeous not to consider. Have you ever walked around the Sydney Opera House and the botanical garden especially during the sunrise or sunsets? Though it is in the city, the area is usually quiet with rare noise pollution. You can see joggers, walkers and photographers who appreciate nature and are enjoying and minding their own business. There are also plenty of seats along the way. There is so much to see here like I saw bats for the first time in my life! Not to miss gorgeous gardens, the Calyx experience, birds and magnetic harbour. Such a laid-back walk, perfect for any age. 1-2 hours for the slow walk. Note: It also offers one of the best sunset views from Mrs Macquire Chair.
Getting there
Train: From Circular Quay Station 5 mins walk. There is so much to explore out there. Just put on a pair of good shoes, a bottle of water, some snacks and go. Watch as the world unfolds in front of you.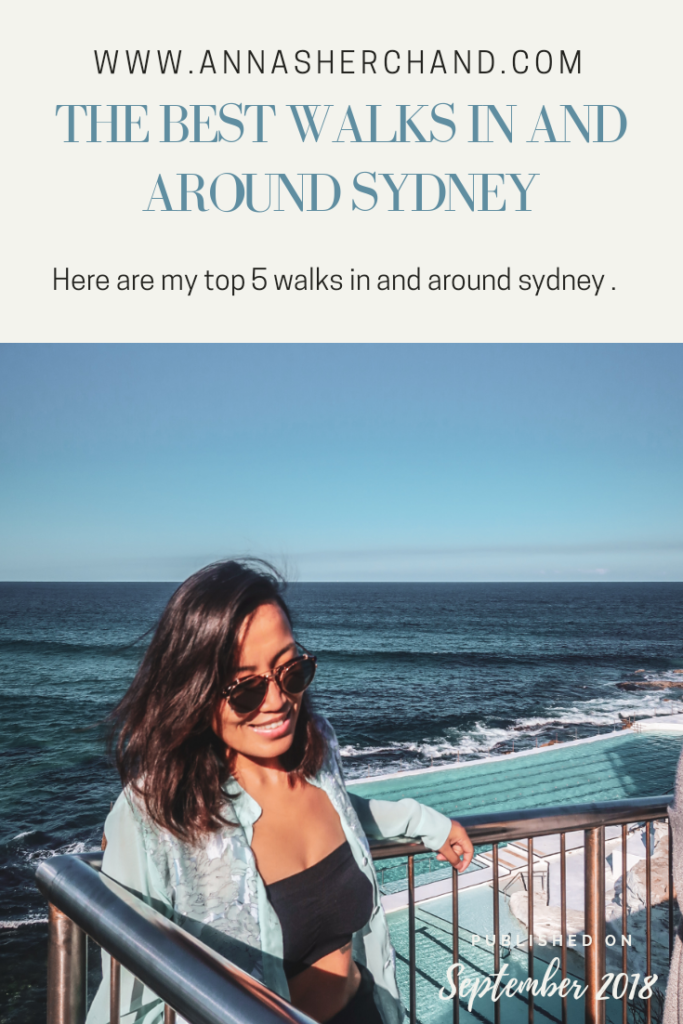 What I used to take these photos:
This has been my favourite Camera so far. I love how my pictures come out crisp and colourful. It also has a screen which is useful when vblogging. You can check out what I meant on my Instagram which is
here
.
Accessories For Canon GX7 Mark ||
Check it out
here
This is the good old Go pro that I take with me everywhere. I recommend it because it is small, lightweight and waterproof. I have had made many memories with this trusted item and looking forward to more.
Accessories For Go Pro Hero 4
Check it out
here
I have been using SanDisk since my first camera which was back in 2009. They build quality memory cards. I recommend getting at least two, just in case something happens to one of them.
Do you think it's a hassle of plugging your camera into your computer? This memory card reader will fit cards of all sizes and make an easy transfer to your computer. The reader supports all popular SD memory card formats, including SD™/SDHC™/SDXC™ memory cards, UHS-I SDHC/SDXC memory cards, and microSDHC™/microSDXC™ memory cards. It is also compatible with the latest UDMA 7-enabled CompactFlash cards. Save to Pinterest 🙂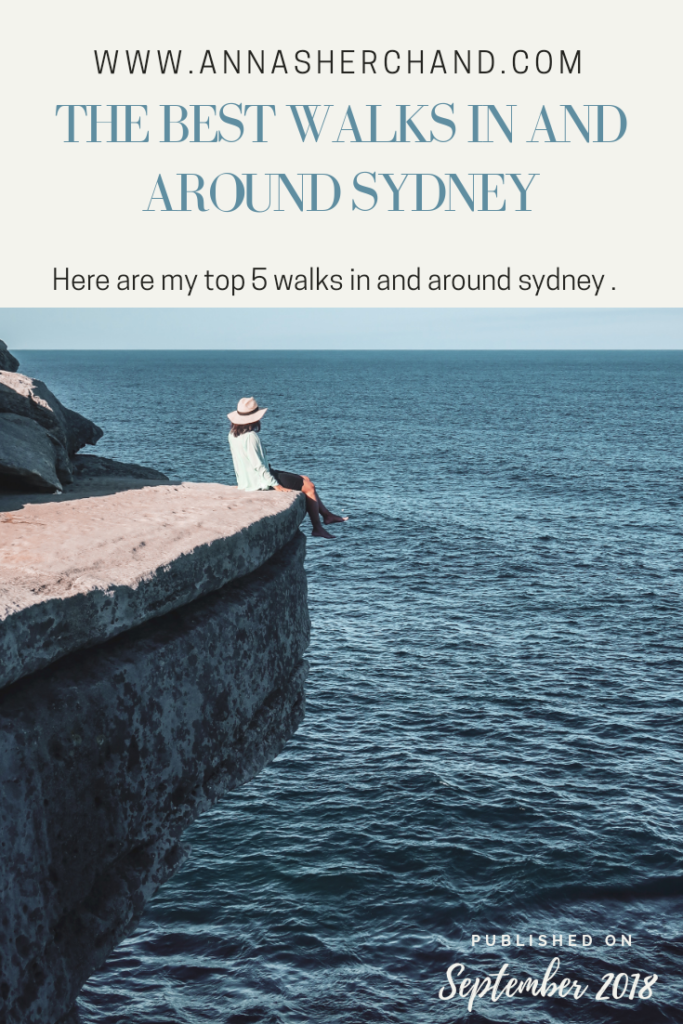 Let me know in comments if you –
would like to do any of these walks?
have done any other walks that you recommend in Sydney?
have any questions
Subscribe to Daily blog posts here.
If you need to book your accommodations, I have got a $50 discount with Airbnb for all my subscribers, get it here. Alternatively, you can check prices and book it through trusted Agoda

, or

Booking.
If you don't have your flights yet, check out ways to book the cheapest fares here, or here, but if planning and booking your trip is a hassle, let me help! Contact me now.
If you like this article, follow my Adventures on Instagram,
Facebook
,
YouTube
,
Twitter
and Pinterest, but most importantly
sign up to my E-mail list
to keep up with updates and travel posts!
The best walks in and around Sydney