Looking for the best Healesville wineries and wondering what else to do there? I got you! Just a couple days ago I was out exploring wineries near Healesville so this information is up to date and coming in hot! Not only that, read till the end to find out the other best things to do in Healesville, how to get there, where to stay in Healesville and where to eat in Healesville also.
Disclaimer: This trip was in collaboration with Yarra valley and Dandenong ranges but all opinion are my own.
Healesville is 52 km away from Melbourne and is a gateway to scenic Yarra Valley wine / grape growing region. It is situated on the east of Yarra Glen and north-east of Lily dale. A major tourist destination and the town is surrounded by mountains, forests and rolling hills dotted with wineries, cellar door, fruit, cherry and berry farms.
The Healesville town itself is situated along the shady tree-lined boulevard of Nicholson Street, which features a large selection of small cafes, speciality shops, hotels, and a modern shopping complex with Coles supermarket.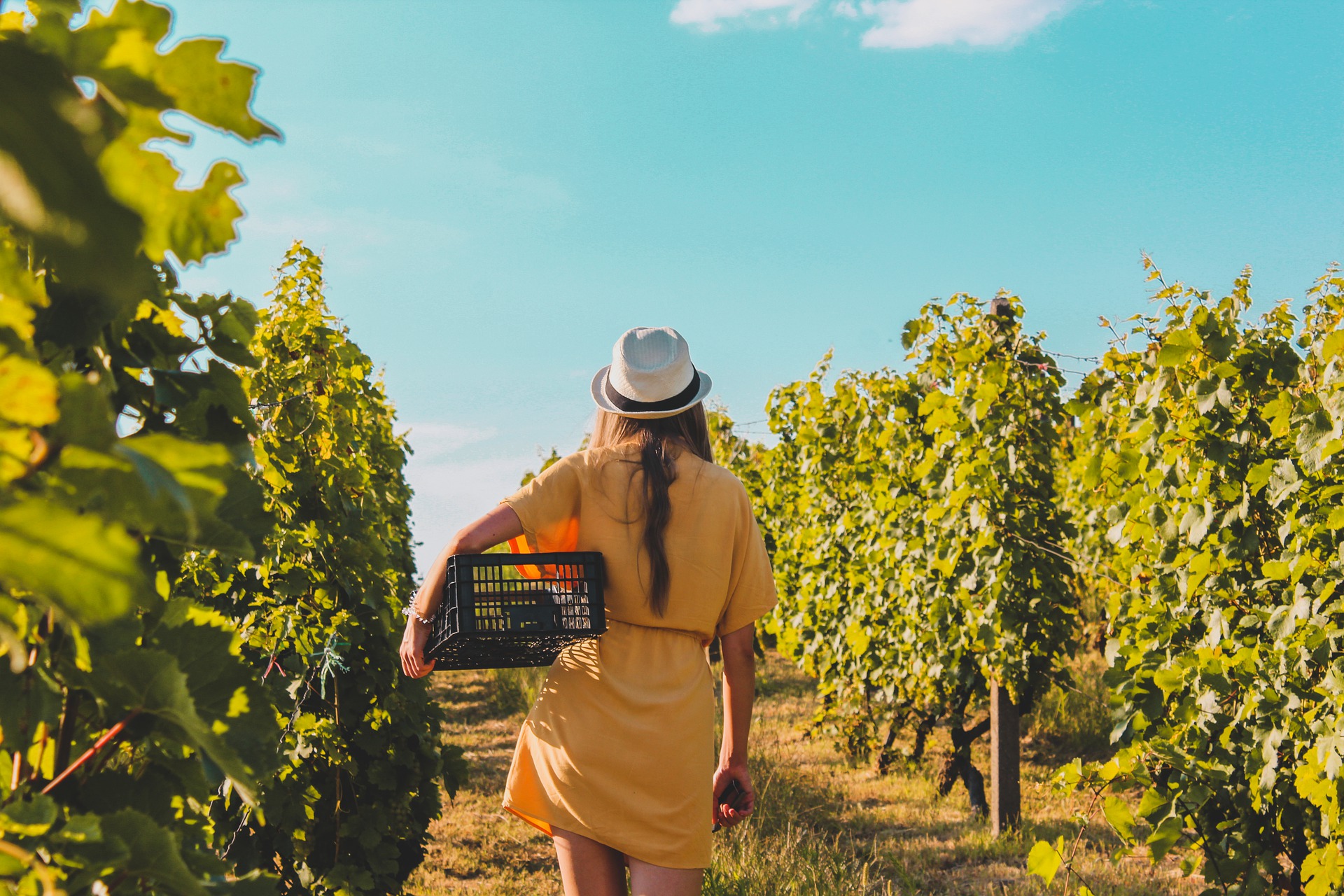 Best Healesville wineries and things to do in Yarra Valley
Now before I start the list of best Healesville wineries here are three most FAQ,
How to get to Healesville?
Public transport:
From Melbourne CBD, take the train to Lily dale station which would take about 1 hour then from Lily dale station switch to bus 685 towards Healesville. Get off at the Yarra Valley Tourist Railway and walk 6 mins to Healesville. Buy a Myki card for use on the buses and trains. Check timetables at the train station or online.

Alternatively, you can use Uber to reach Healesville from Melbourne or from Lily dale train station. Just keep in mind, taxis are scarce around here and can only be booked in advance through a phone or a website.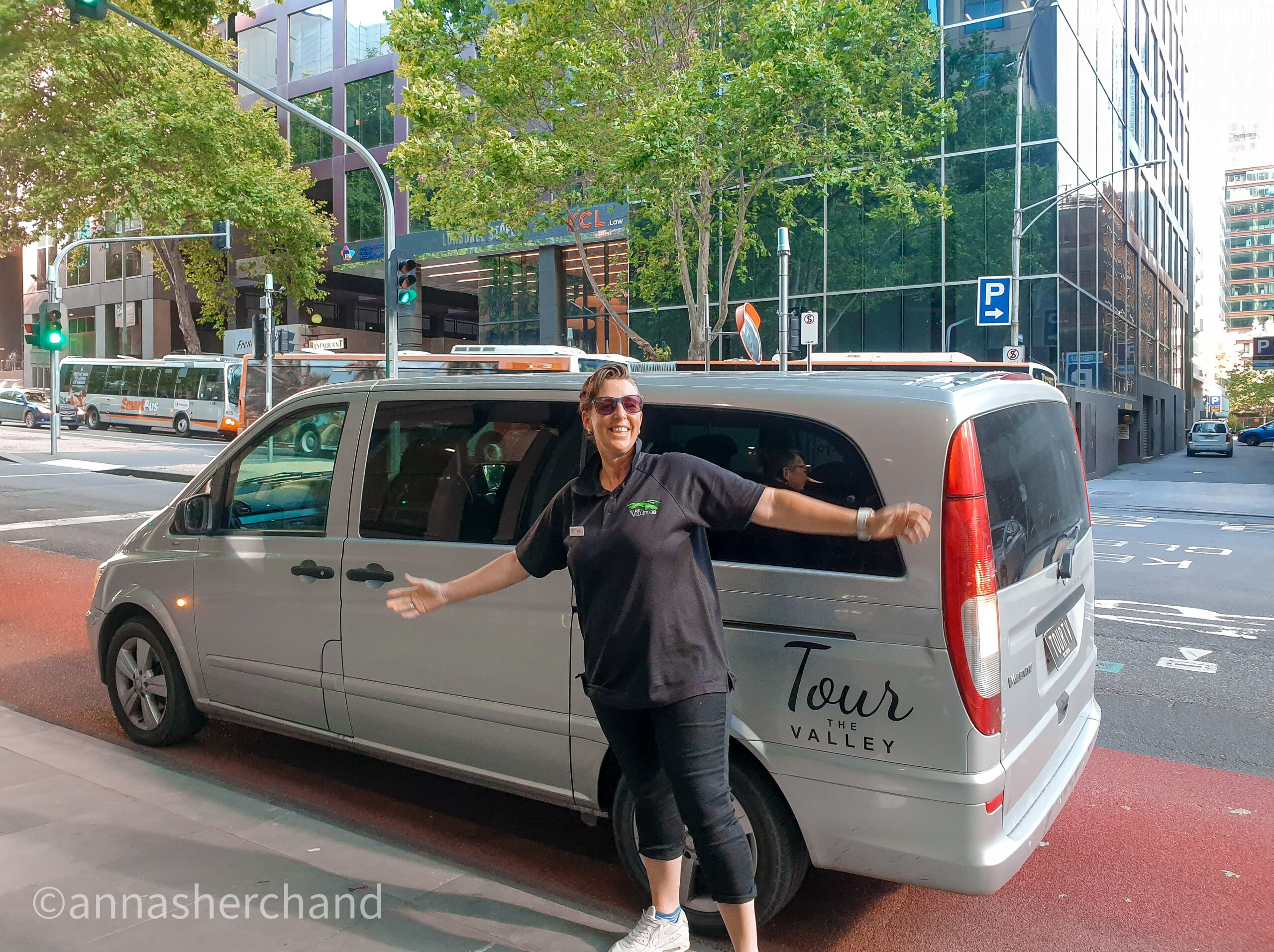 Private:
Because public transportation is limited in the area, it is highly recommended to self drive approx. 1.5 hours drive from Melbourne city or book a trusted car/tour company to explore the region properly. My transport was provided by lovely Cath Allen from Yarra Valley A2B. Cath was punctual, friendly and professional. I liked their sms on the day service, lots of general knowledge that was shared about the region and overall, such a great vibe to be around. I highly recommend Yarra Valley A2B because of their excellent and thoughtful service. They offer charter service, wedding transport as well as private small group luxury tours and customisable door to door transfer services.
Where to stay in Healesville?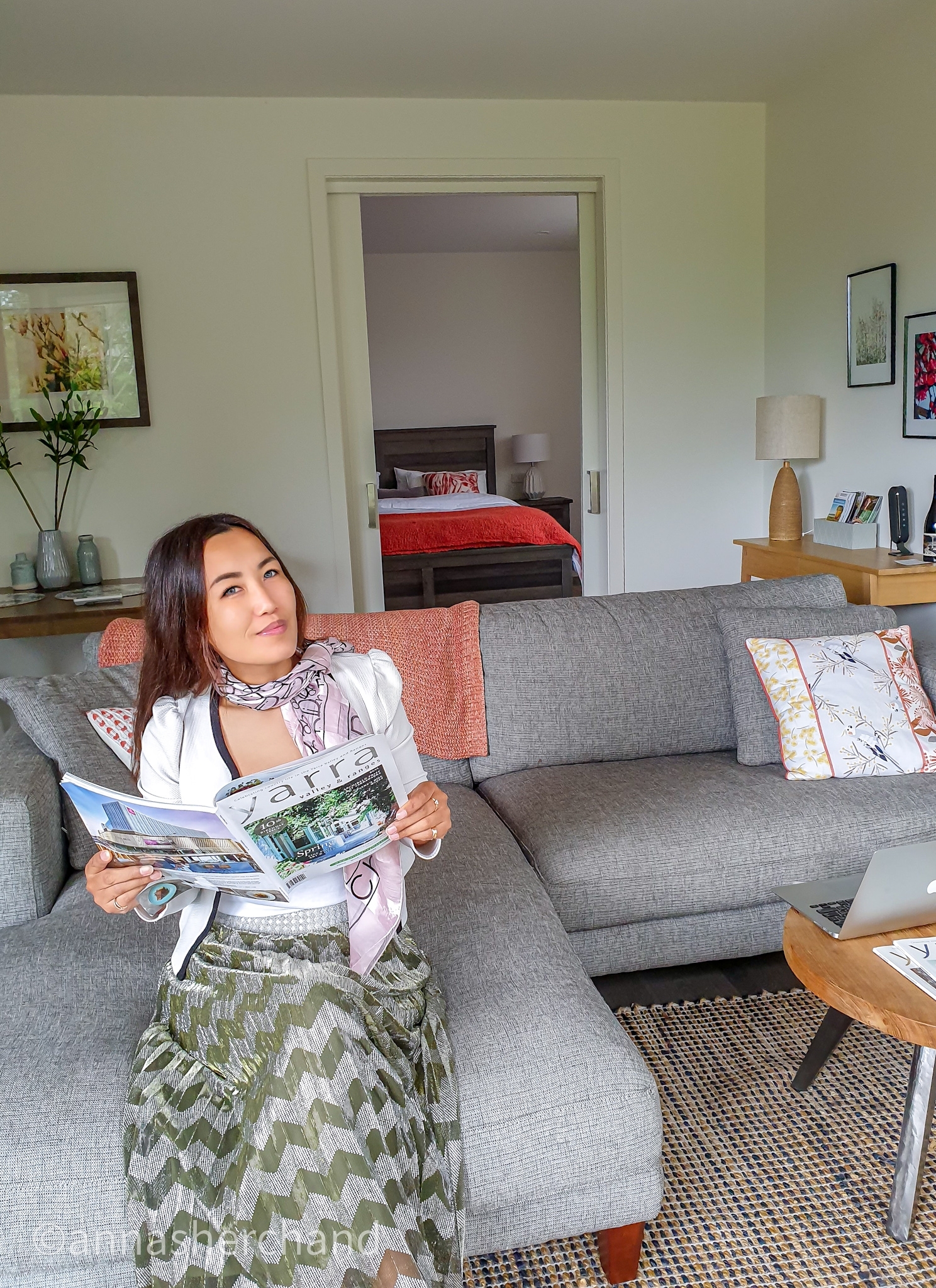 Although there are tons of Airbnbs and motels in the area, my recommendation is to stay at the Brooklands Apartments which is owned by Healesville Hotel. These are modern luxury apartments with kitchen, generous bedroom, living room, balcony and ensuite perfect for 1-2 people but has plenty of room for even a third person. I really liked the contactless check in and check out (so 2020), the quietness, green lush outside my windows and the mountain view!
When I was relaxing on the sofa sipping my tea looking out the mountains it almost gave me the feeling of being somewhere else than in Australia! Usually people tend to think of hot weather and beaches when they think of Australia but places like these gives you rare experience that Australia is much more than just hot beaches, it is also the cool and luxurious stay near the mountains or the wine region.
Where to eat in Healesville?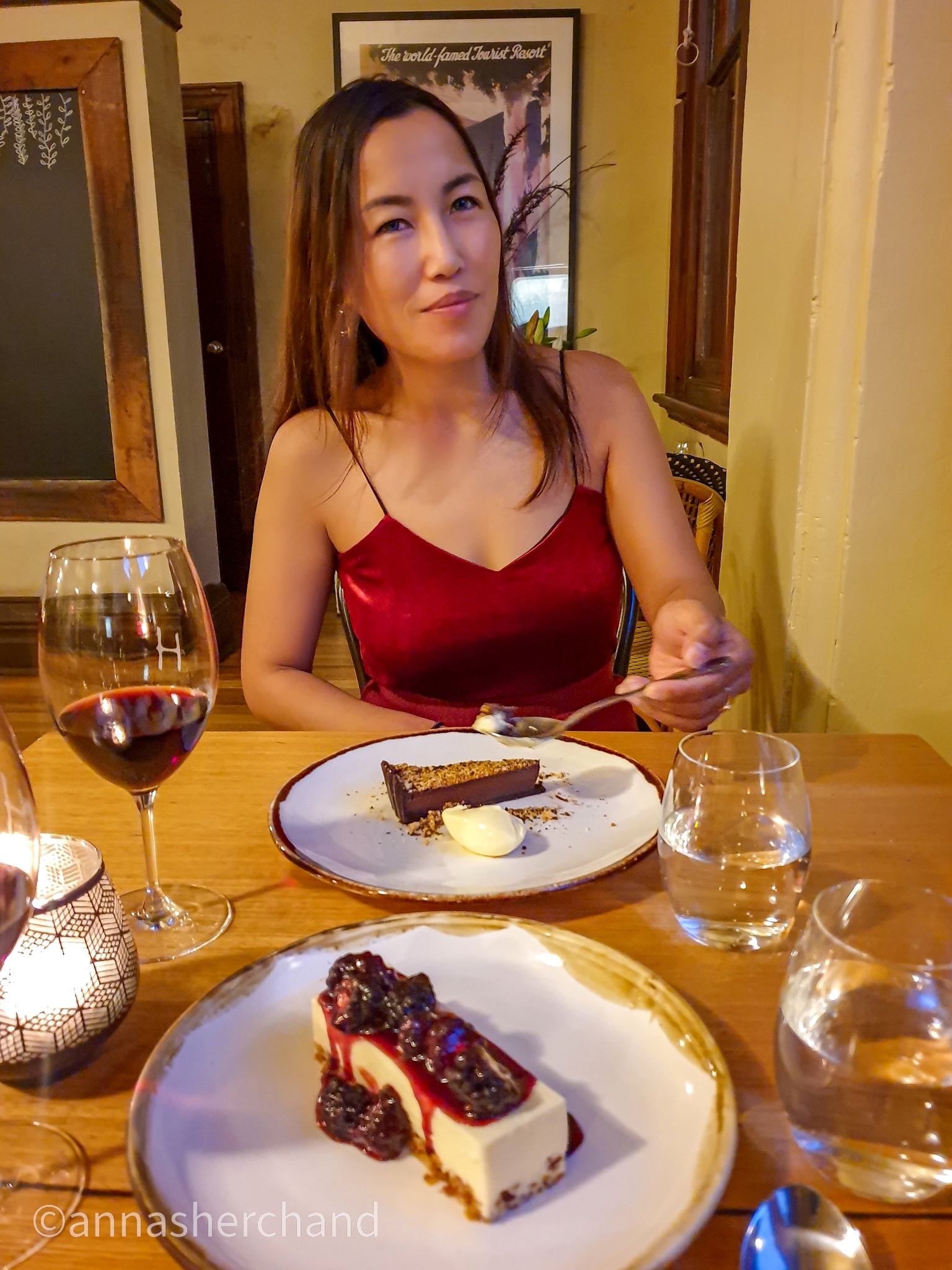 Healesville hotel is not only a 4 star hotel but also operates an iconic restaurant in town. Throughout the years it has received many awards and recognition and has become locals and visitors favourite place to dine.
I liked how they are focused on seasonal menu and get inspiration from their own garden as well as support the local farmers and producers. Recommend their octopus entrè, lamb for main and cheese cake desert. And Syrah the light red wine was awesome match to the meal. They are open 7 days a week from 12 pm-9pm.
Few other places that comes to mind for recommendation are Yarra valley pasta, Habituel and My little Kitchen. Yarra Valley Chocolaterie & Ice Creamery for gourmet chocolates and ice cream.
What are the best things to do in Healesville?
1. Wine tasting
Healesville wineries are the first thing that comes to mind but first, let me explain the differences between these three commonly used words in wine tasting,
Wineries:
A winery is a licensed building or property that produces wine. Some of them have permits for tasting rooms; others may not. The permit also helps to regulate how many visitors or events a winery can have per year, whether or not weddings can be held at the winery or what time events need to end. Some wine companies may own many wineries but it is also common that one winery may produce different types of wine.
Cellar doors:
A wine cellar doors by definition is a place to store and age wine. These can be as basic as a temperature controlled warehouse or as elaborate as a cave dug deep into the hill and naturally cooled by the earth.
Cellar Doors hold wine tastings specifically for you to learn about their winery and wines, so take the chance to really learn about your wine. Visiting the cellar door at smaller boutique wineries is also a great opportunity to stock up on their wines.
Vineyards:
A vineyard is a plantation of grape-bearing vines grown for winemaking. You can have a vineyard without having a winery—grape growers may sell their grapes to other wineries to be used in wine under a different label, or they may produce their own label by taking their grapes to a bonded/licensed winery and use their equipment and facilities to produce the finished wine.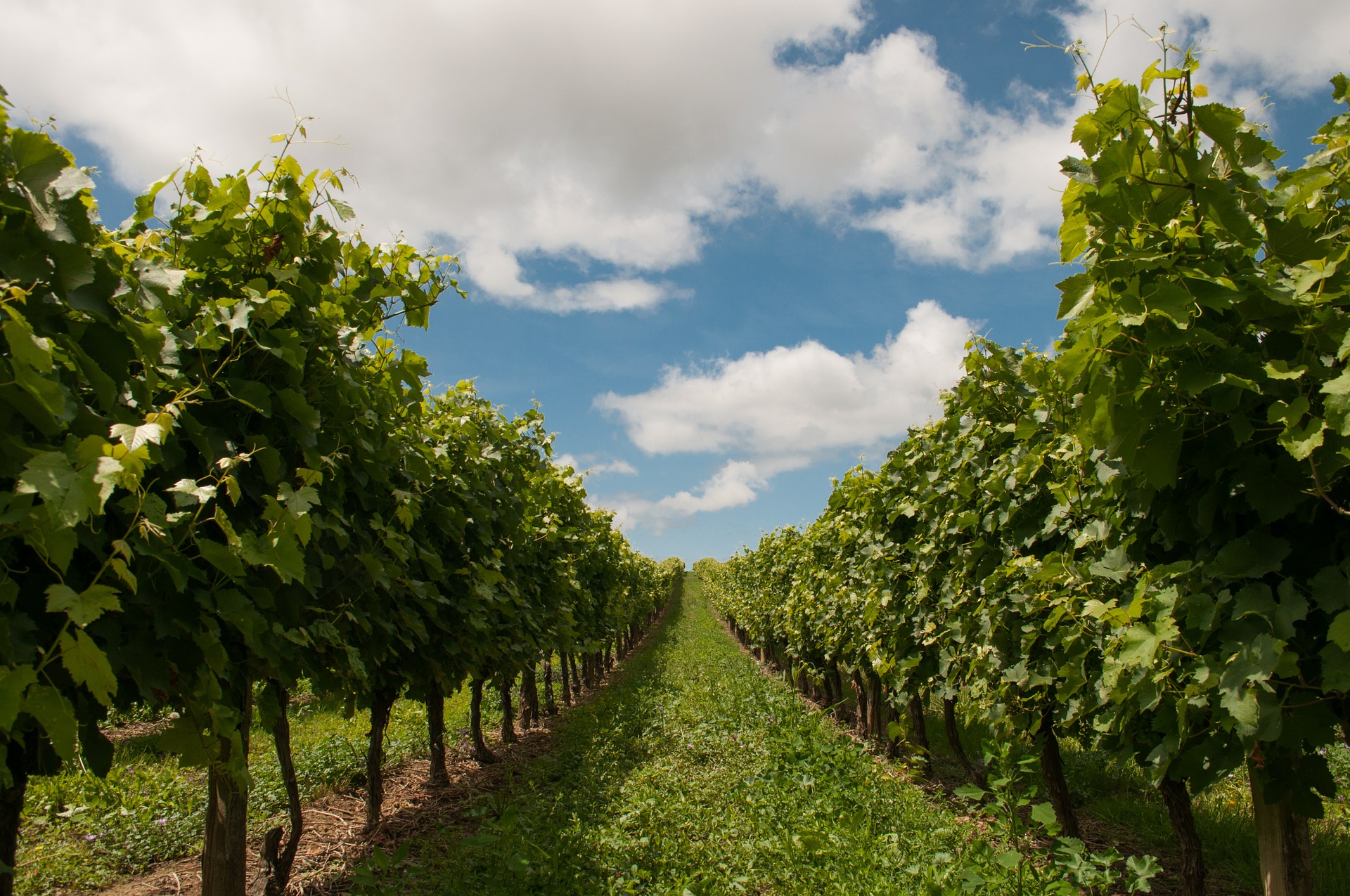 Here are the best Healesville wineries known for their craft:
Innocent bystander
From my accomodation Brooklands apartments, pass the Queens park it was merely a 5 minutes walk to the Innocent Bystander. They are seriously one of the best spot in Healesville for delicious wine, local produce, artisan pizza and tasty paella. Try their Pinot Noir and Chardonnay produced right here in the valley. They are also open daily for tastings, drinks & meals. Also recommend trying an individual tasting board (3 wines) alongside their infamous pizzas.
Grace burn Wine Room
Another place to go for wine tasting in Healesville is Grace burn wine room. Mac Forbes is the creator of this intimate, relaxed wine space. Not only you can taste his own wines, but also a selection from many of the wine producers he respects from around the Yarra Valley and the world.
Payten & Jones Wine
If you like the small family run wineries Payten & Jones is one of them. I love the artistry of the labels. Try their Pinot Noir, the Syrah and Chardonnay. You can grab a plate of food and enjoy this wine space in Healesville while taking time to work your way through a few glasses.
Long Gully estate
With one of the longest wine history here in Healesville, long gully estate is one of crowd's favourite. Although they are at the moment closed for renovations, people love to visit their charming cottage for tastings or to enjoy wine by the glass on the cottage balcony and relax while soaking up the tranquil view. If you are lucky you may even spot one of Australia's rarest animals, the resident albino Kangaroo!
Boat O'Craigo
Another best Healesville winere is Scottish name Boat O'Craigo. This winery has two magnificent vineyards, one in Healesville and the other in Kangaroo Ground. One red, the other white run by the second generation Grahams family boutique wine producer. Recommend their Gewurztraminer, Sauvignon Blanc, Chardonnay and Pinot Noir being the only red vines.
Matilda Bay
Matilda Bay brewery was also at a 5 minutes walking distance from Brooklands Apartment. It was the first new brewery opened in Australia since World War II and Australia's first craft beer. I included this in here because incase you are bored of wine by now, you can also check out the Australian's original brewery. Originated in WA, and now in the yarra valley Matilda Bay Brewery is open 7 days a week for dine in service.
If you are not a fan of wine or beer, recommend Four Pillars Gin for tasting gin!
2. Healesville Sanctuary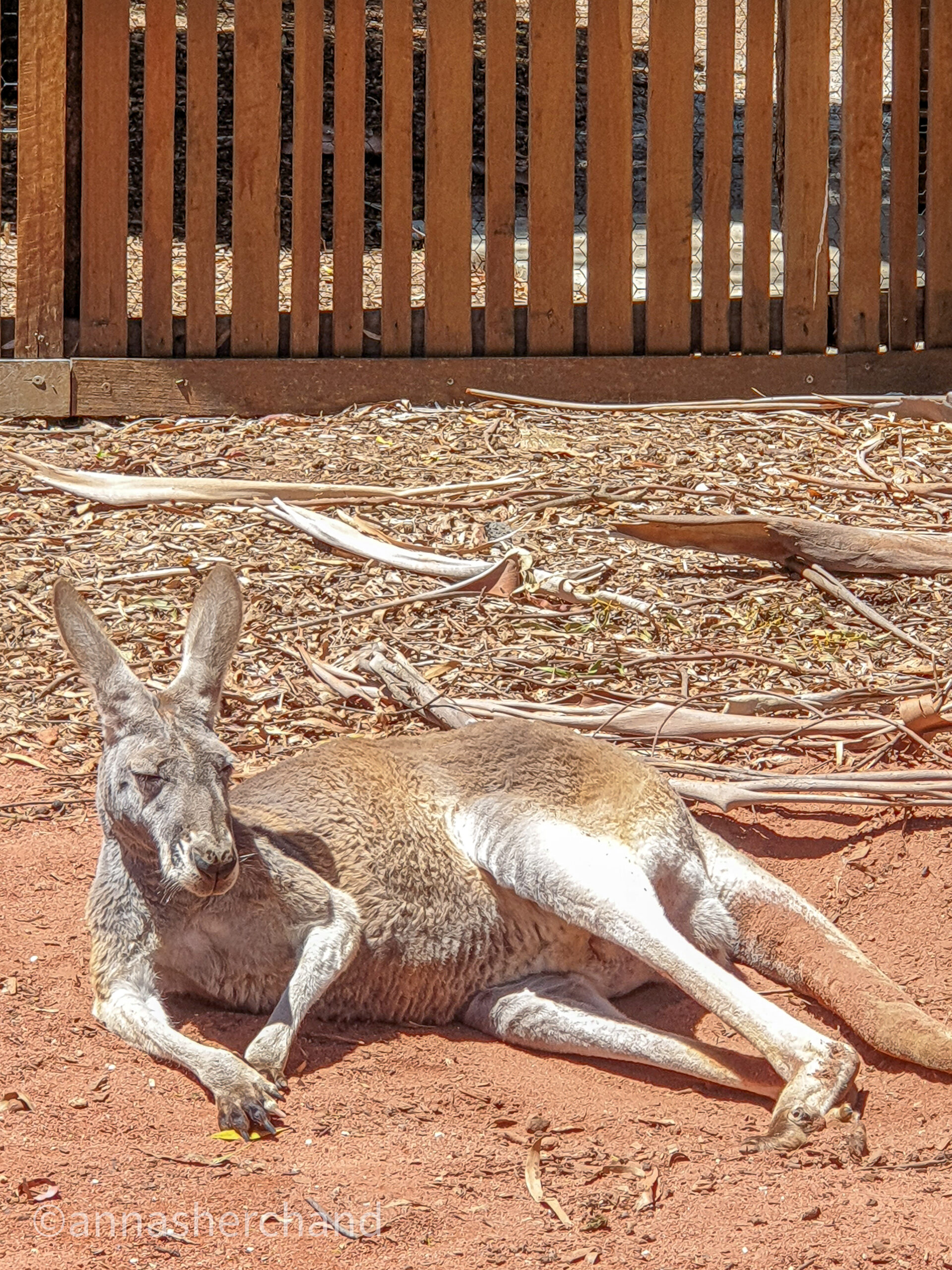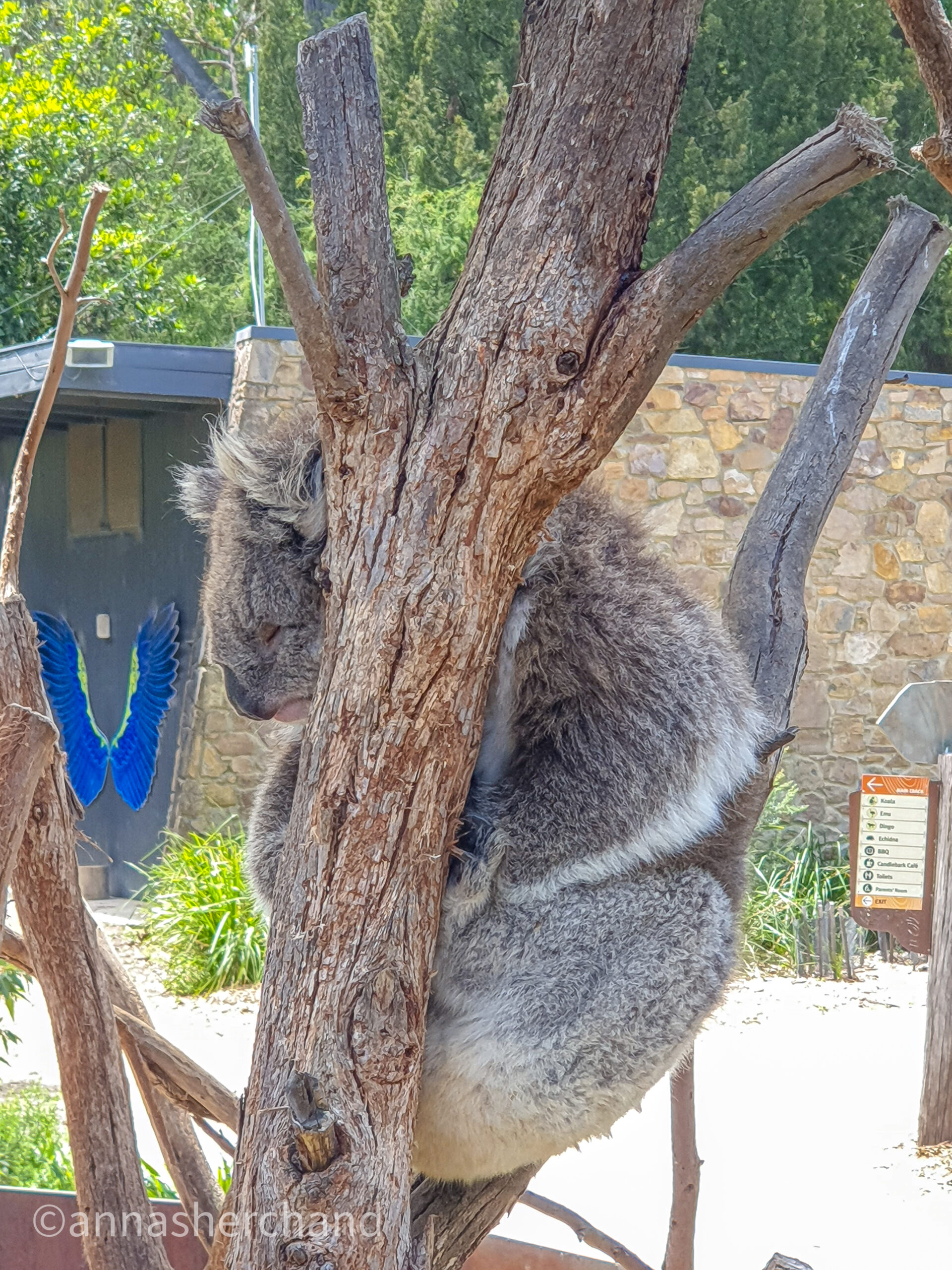 Apart from visiting Healesville wineries another top attraction in Healesville is the Healesville Sanctuary operated by Zoos Victoria. It is a bushland paradise for Australian wildlife in the scenic Yarra valley. Family friendly, smoke free, easy to arrive not only via self driving but also from public transport perspective. From lilydale travel on the bus 685 and on sat-sun it stops at Healesville sanctuary. Alternatively as suggested above drive yourself from home or hire a transport or tours for ease.
Healesville Sanctuary is situated 4km south of the town centre and first opened in 1934. It features 10 impressive tracks you can walk on from visiting the collection of birds, mammals and reptiles. You can not not only watch the incredible animals in their natural habitat but you can also make your visit even more special by booking the close-up encounters with one of unique Australian animals including koalas, kangaroos, echidnas and dingoes. (can't hold the koalas but the distance to see them up close isn't far)
While you are there don't miss the Spirits of the Sky show at 3 pm where the keepers will showcase the birds of prey and parrots.
Best part? You can become a zoo family member and enjoy unlimited entry to their three unique zoos! (Melbourne, Werribee and Healesville) Some perks of membership are free entry to five interstate zoos, discounts in zoo retail stores and kids join free on adult memberships! Plus you are saving wildlife by supporting the Zoo.
PS: If you are looking to host a wedding, birthday or function, now you can book that too! Imagine an event with all these animals and birds! it will be an experience like no other!
3. Picnic at the Sanctuary Harvest Cafe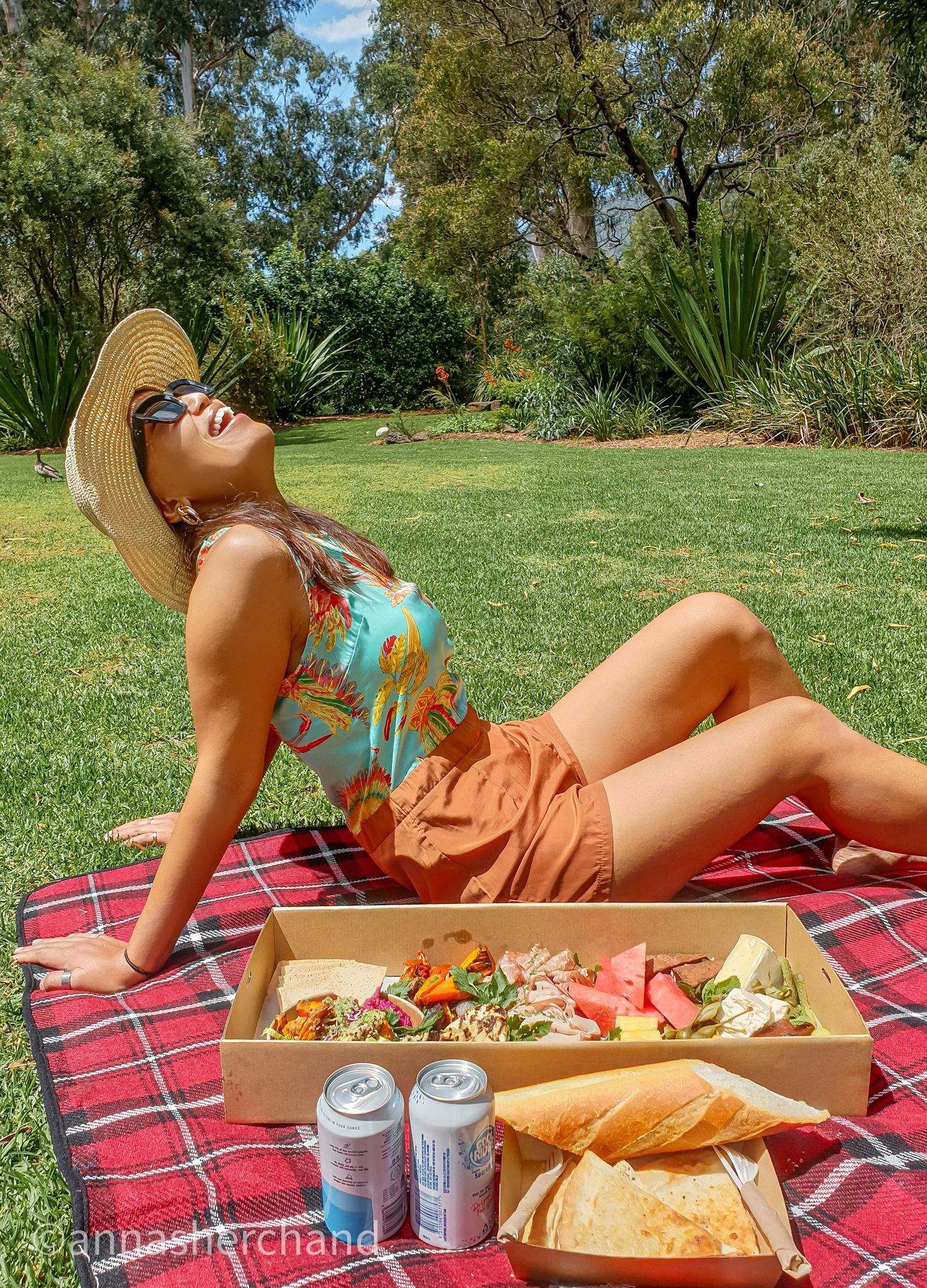 After exploring the zoo, you can grab your picnic hamper from the Sanctuary cafe and have the most memorable picnic surrounded by the little ducklings, some pretty birds, and the tastiest picnic hamper. The cafe focuses on regional produce and cater for every taste and budget. Weather you are mum with fussy kid, friends on a picnic or group looking for great lunch option. There are capable to offer something tasty for everyone. I loved their beetroot dips, cheese selection and the salads. Yum!
If you are time poor for the zoo and just want to do picnics you can book that too. If you are lucky, you may have some wild animals encounter in your picnic!
4. Stroll at the Queens Park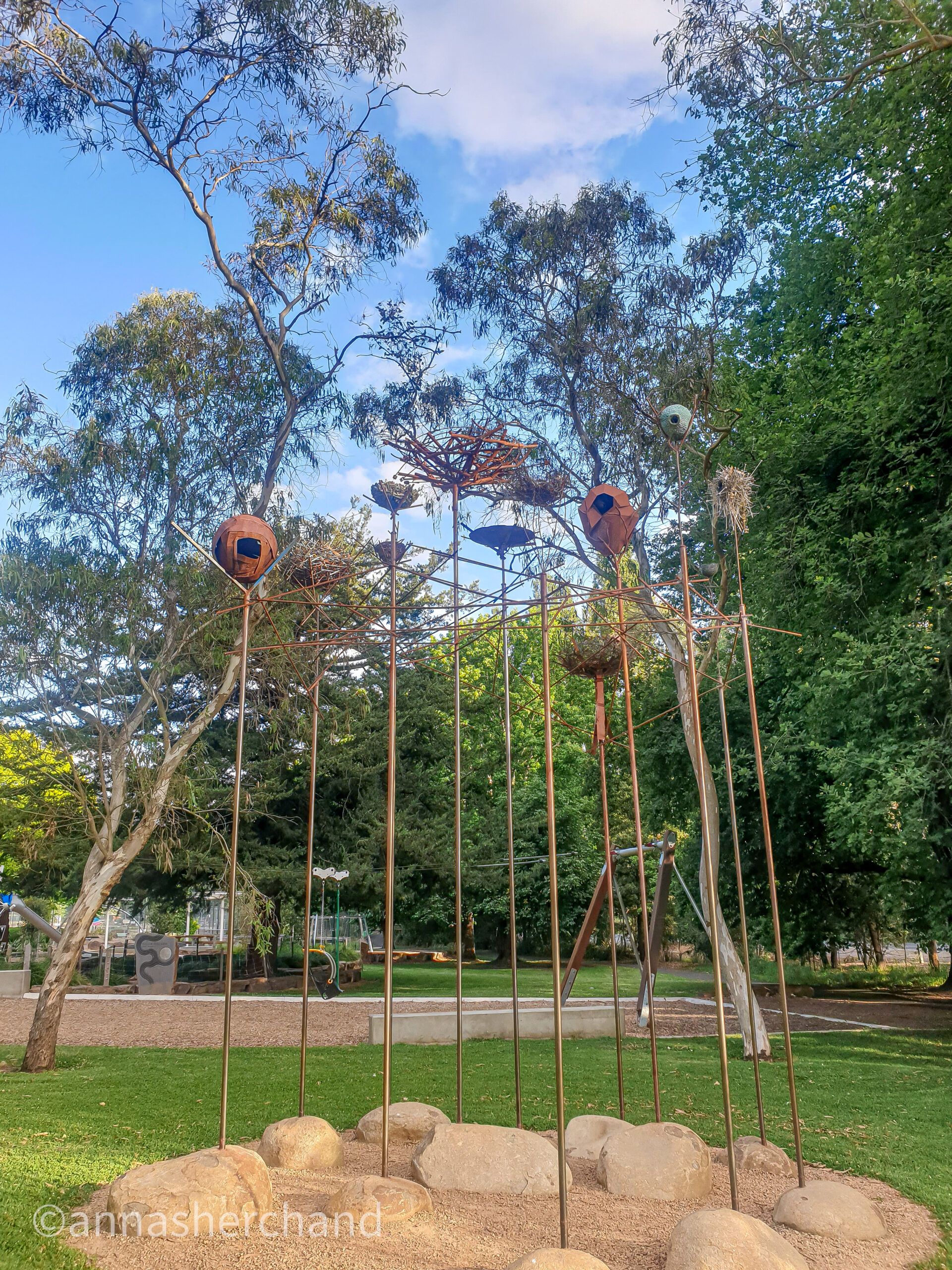 Another little greenery can be found in Queens park which is at the tail end of Healesville town. It features a playground for kids, sport centre for adults and enough walking track to lose some belly weight before it's time for dinner!
5. Drive around Maroondah Hwy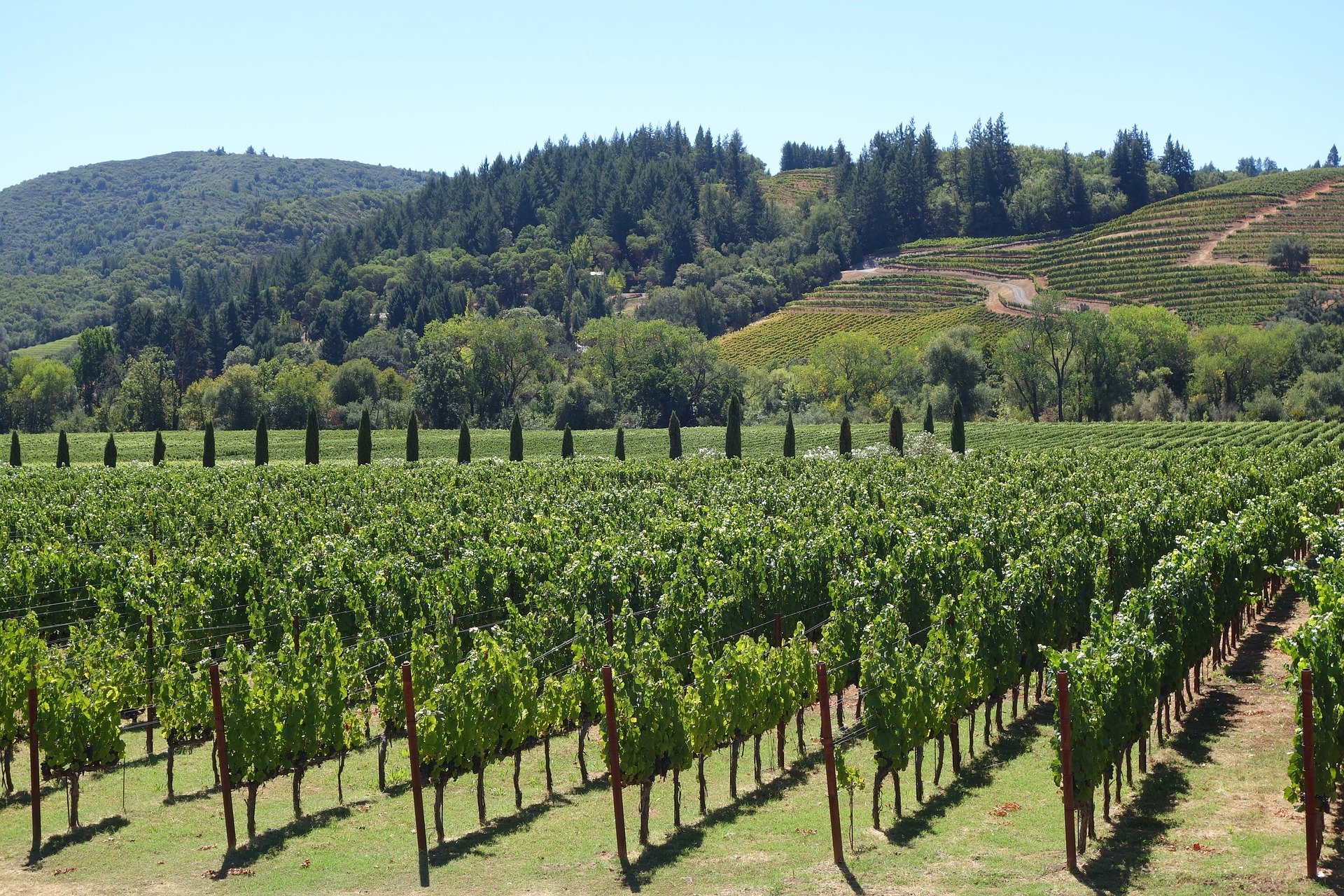 If you are missing some mountains views, this is the place to be in regional Victoria. You can drive along a popular scenic drive on the north-east along the Maroondah Highway through the dense forests at Black Spur towards Marysville.
Also recommend a Yarra Glen Road west of the racecourse and enjoy scenic views of Healesville, Mount Riddell and the surrounding valleys.
Just north-east of town is the Maroondah Reservoir, which offers colourful gardens, BBQ and picnic areas, and path along the elevated dam wall provides panoramic views of the surrounding mountains.
6. Pop by Badger Creek
If you would like to explore a tiny bit further, you can head to Badger creek. It is a town with the same postcode as Healesville. Recommend to visit the Badger creek blueberry farm here and Badger weir picnic area.
7. Check out Coldstream
If you had your eyes on the road you must have noticed "Cold Stream" sign while approaching Healesville, Yarra Valley. It is another spot to explore if you feel you have seen it all in Healesville. There are tons of wineries to check out in Coldstream and plenty of cafes and restaurants also.
8. Go on Hot Air Ballon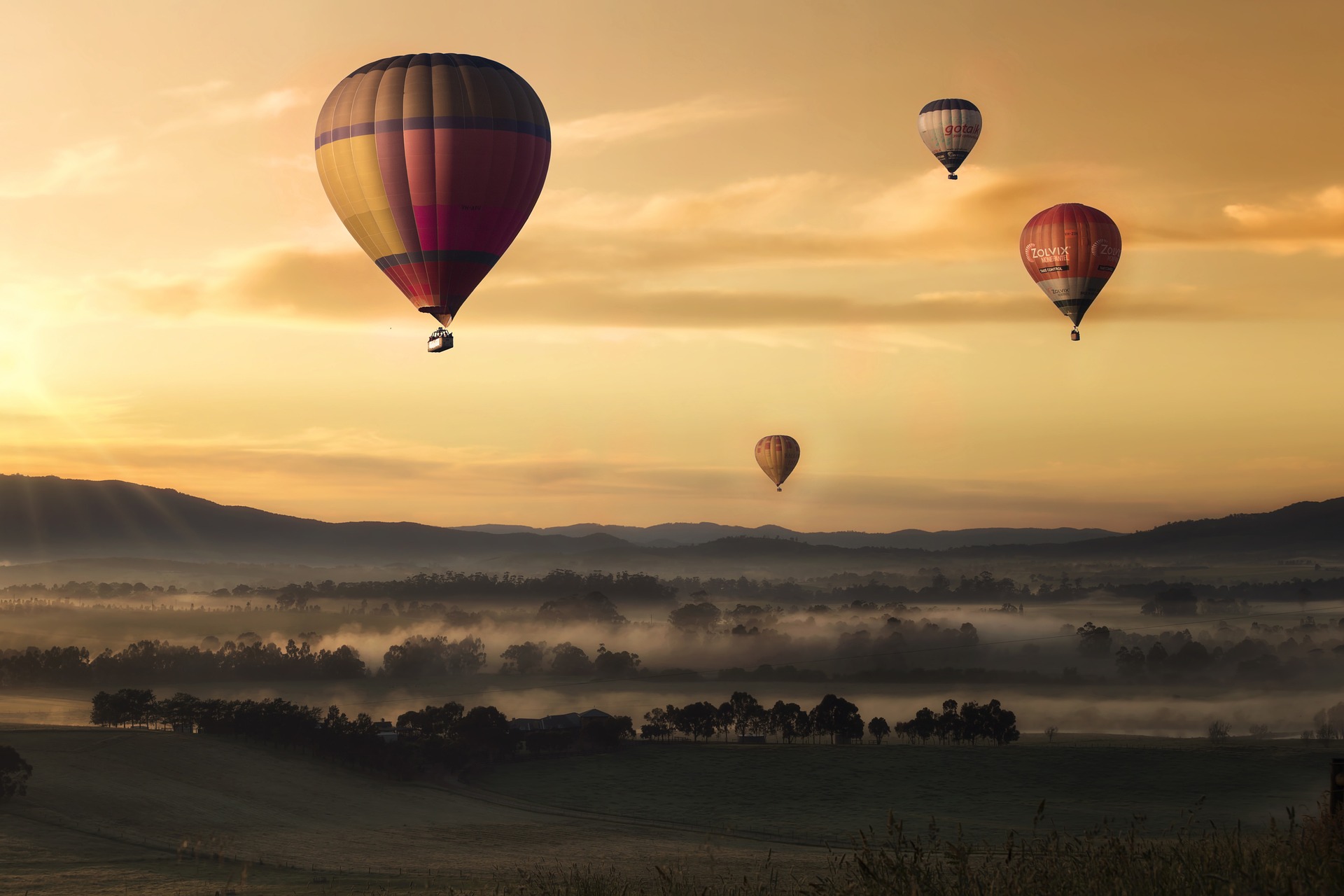 Beside visiting best Healesville wineries another must do activity here is a hot air ballon ride. Although you have to get up early for this activity but the sunrise views and champagne breakfast afterwards are totally worth it. The view of the lush green yarra valley countryside from a hot air balloon is a view like no other, such a treat for all your senses, primarily sight.
9. Helicopter flights
Another finest experience to be had while in Healesville is helicopter flights. It is a luxurious and unique way to see this beautiful region. There are some local businesses offering a range of helicopter sightseeing tours over the Yarra Valley and Melbourne's CBD. Some of them also specialise in organising special events including wedding arrivals and departures, winery visits, and chartered scenic flights.
10. Visit the Upper Yarra Valley and Dandenong ranges
If you want to take a break from Healesville wineries, I recommend heading to the mountains for that breath of fresh air and different perspective. Healesville is the gateway to beautiful Yarra valley and tons of nature in Dandenong ranges. There are more than 10 hiking trials to choose from and never ending views from each look out point.
Something worth mentioning is wine blending classes as well as stomping parties. Enquiry the wineries to book when they are run.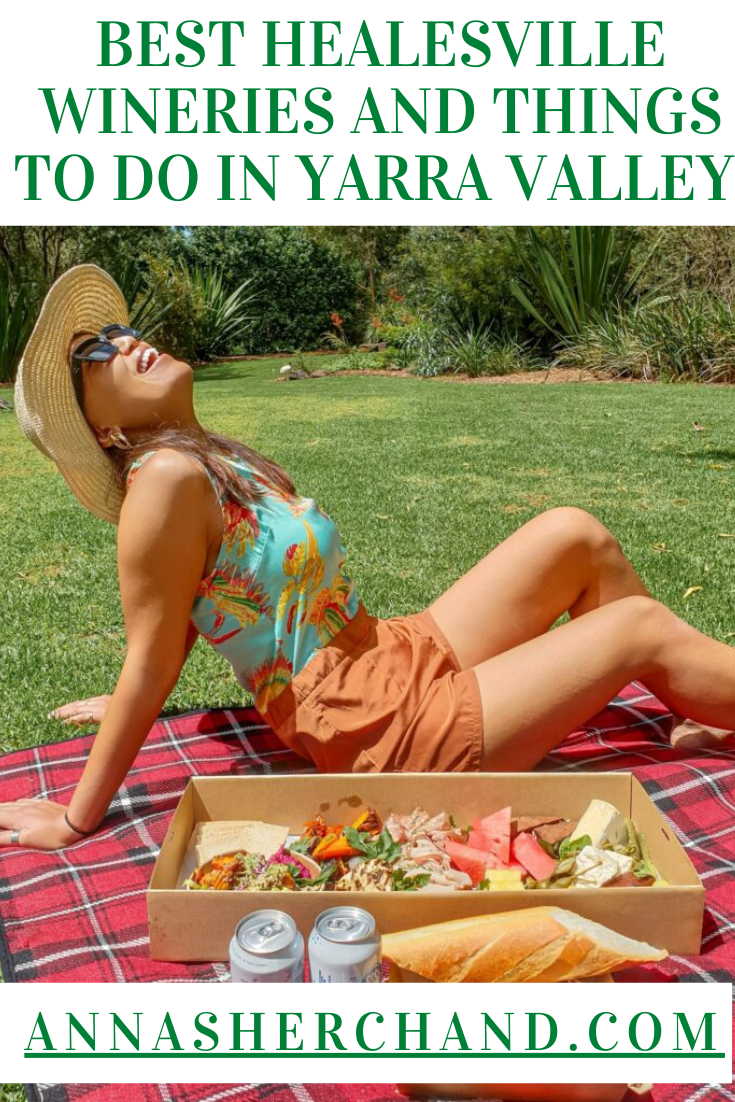 Here are some blog posts to help you
Best Healesville wineries and things to do in Yarra Valley