Looking for the best Barossa Valley wine tours? It gets overwhelming to pick the right tour when there are so many of them but I hope reading my experience helps you to make up your mind.
Barossa Valley is the premium wine region in Adelaide, South Australia. With suitable Adelaide Australia weather for wineries, this region produces some of the best wines in the country and is also popular for its wine around the world. It would be an incomplete trip if you go to Adelaide and not go to Barossa for tasting some wines and good food!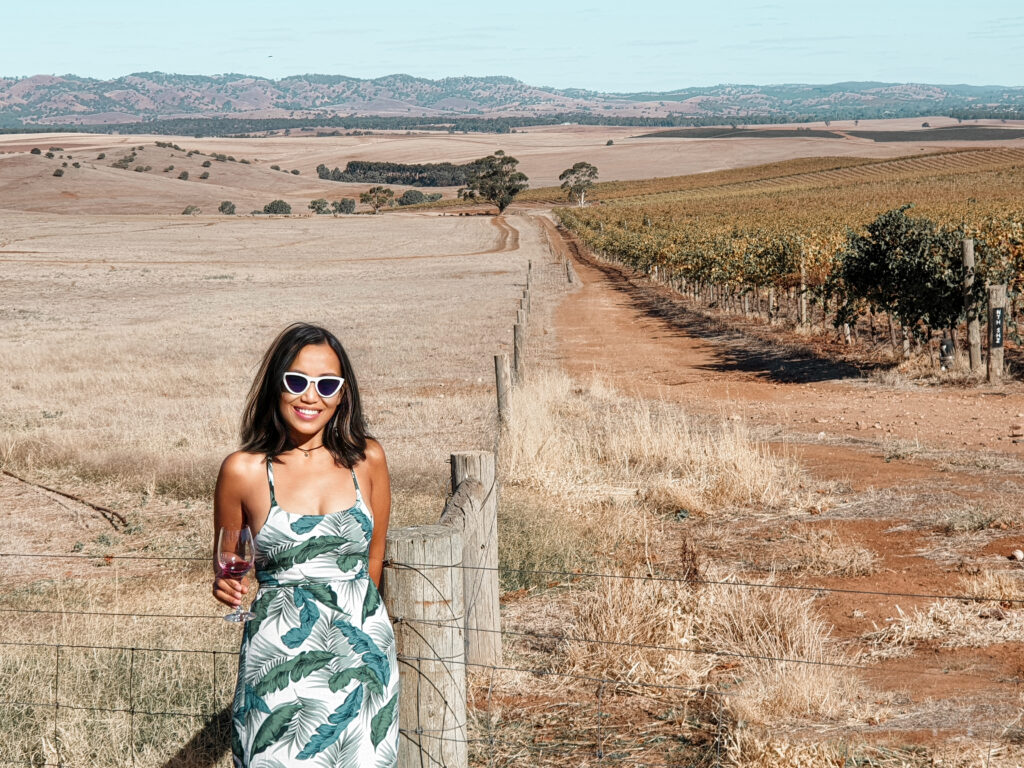 Before I start sharing the Barossa Valley wine tours. here are the three important things to consider for making your Adelaide travels that much easier.
Read here for fun things to do in Adelaide.
1. Install the Uber App
First thing first, download the Uber app for going around in Adelaide. Better than waiting for taxis and trains, get the reliable and fast door to door Uber service. For my readers, I'm giving you $10 off your first ride on the Uber app. To accept, use code 'k7zapn' to sign up. Enjoy! Details: https://www.uber.com/invite/k7zapn
2. Accommodation
Check hotel prices and book it through trusted Agoda, or Booking.com
3. Cheap Flights to Adelaide
No matter what you do, always find the cheapest flights through the most trusted sites such as Skyscanner or Momodo.
I have detailed travel resources right here. Save money, learn what and where.
Ultimate Sydney travel guide– everything you need to know before you go, based on the things I personally recommend. If you are dreaming of going to Sydney, Australia, you would love this guide!
Also, you can subscribe to new blog posts here.
When is the best time to go?
Anytime is good to experience a wine and cheese tour right! But weatherwise, the best time to visit Adelaide is from March to May and September through November, during the city's fall and spring. During these shoulder seasons, rainfall is rare and daytime temperatures sit in the 60s and 70s.
Barossa Valley wine tours
Barossa Valley wine region is about an hour drive from Adelaide state. There is no direct public transportation that goes from Adelaide to Barossa and if you don't have your own transport, the best thing to do is to book a tour. I liked the pickup and drop-off was included on my tour with Adelaide Sightseeing and it made the journey that much convenient.
Plus our tour guide was sharing interesting stories and facts from the get-go! It was funny but also an educational tour that kept me interested the whole time. It was a small group tour but just the right amount of people, so not too crowded. I liked how it allowed everyone to be able to talk and get to know each other easily.
As soon as everyone got picked up, we were on our way to an exciting Barossa Valley tour! Not in any order but to give you an idea, we visited the following places in our Barossa wine tours.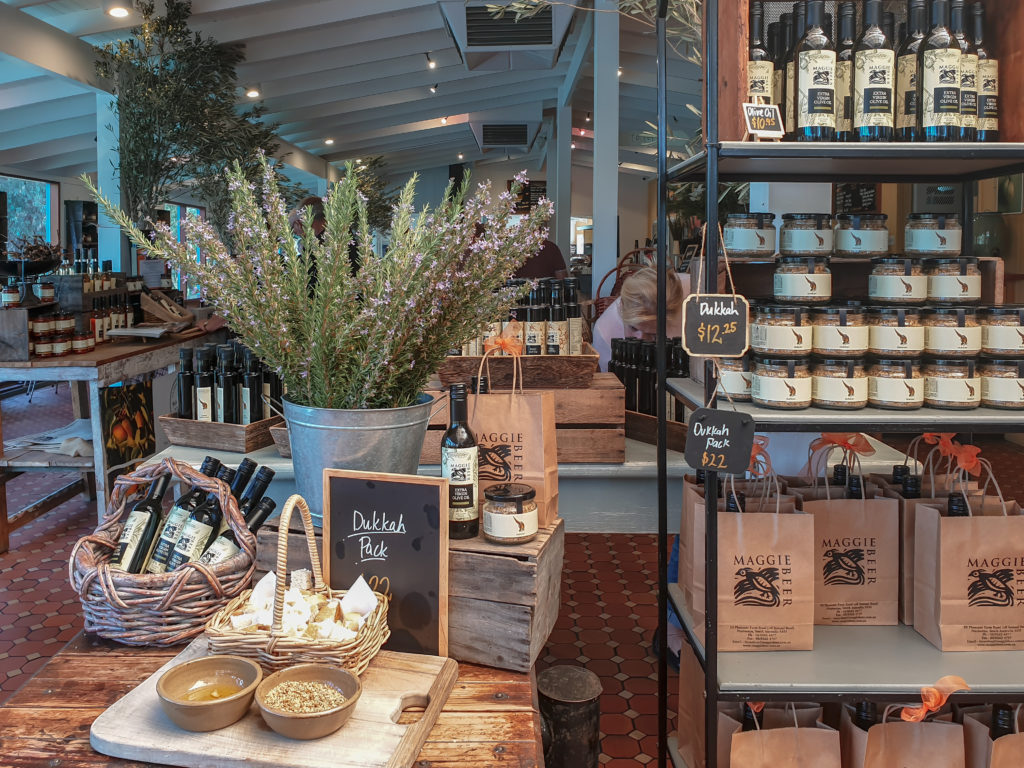 Visit Maggie Beer's Farm Shop
If you don't know, Maggie Beer is a cook, writer, and founder of 'Maggie Beer Products'. She offers complimentary tastings and sales of her full product range including limited edition seasonal produce. It was great to be able to taste all the delicious goodies before buying. I tried many different types of Jams, sauces, salad dressing, Dukkha, and more. (I bought the Dukkha set) Maggie also does fantastic coffee and the staffs were welcoming and friendly.
Maggie Beer's Farm Shop is set in a beautiful location and surrounds. There is also a cooking school on-site and some peacocks! You can also purchase one of her signed books, go for a short walk around the lake, or simply sit back and take in the lake view and spot turtles! It is an absolute must whilst visiting the Barossa Valley.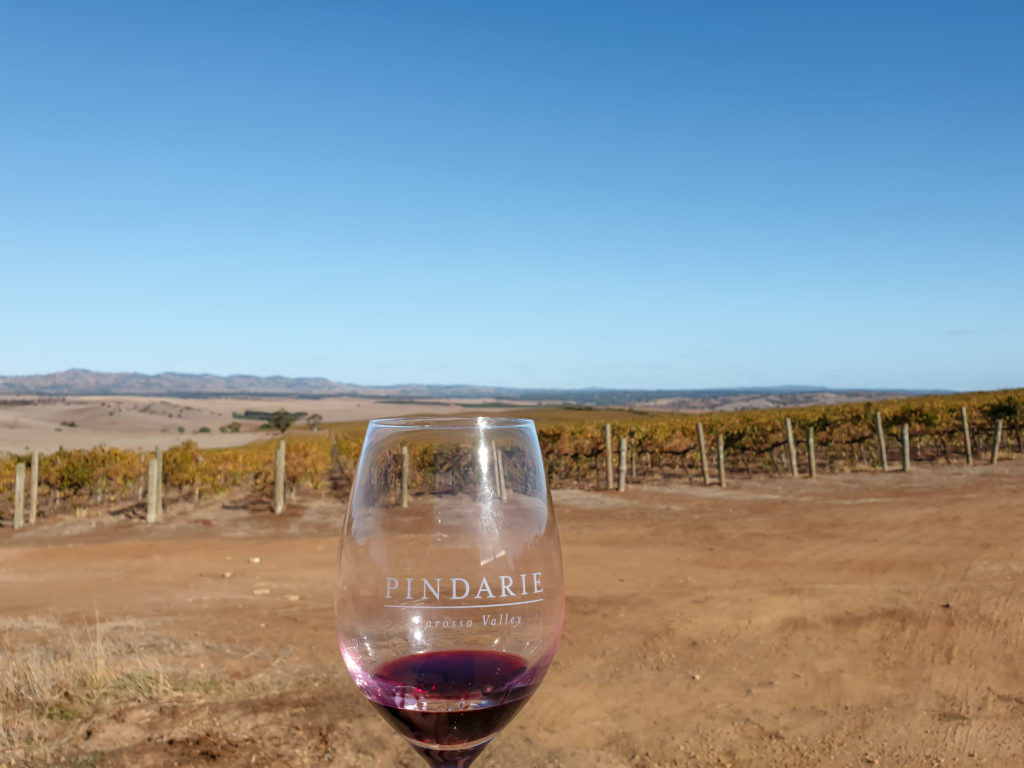 Wine tastings at the award-winning Pindarie Cellar Door, Gomersal
One of the popular Barossa Valley wineries is Pindarie Cellar Door. It is set on a lovely area with a peppercorn tree at the front and a picturesque view at the back. The venue inside was a beautiful setting in a rusting warehouse-like building with an open fire. Loads of photo ops here!
We had a lot of wine tastings accompanied by 2 types of cheese as well as some quince which I hadn't tried with crackers before. It was also great to hear the stories behind the wines as the lady was sharing them. Truly a classy awesome experience that our whole group thoroughly enjoyed. Do yourself a favor and book the food and wine experience tour!
More wine tastings at TeAro Estate
Our first stop was TeAro Estate. We had a lovely private wine tasting at the back porch but we were also greeted with tea and tasty home-baked cakes. I liked the interior of the place and the lady had a depth of knowledge about the wine she was pouring!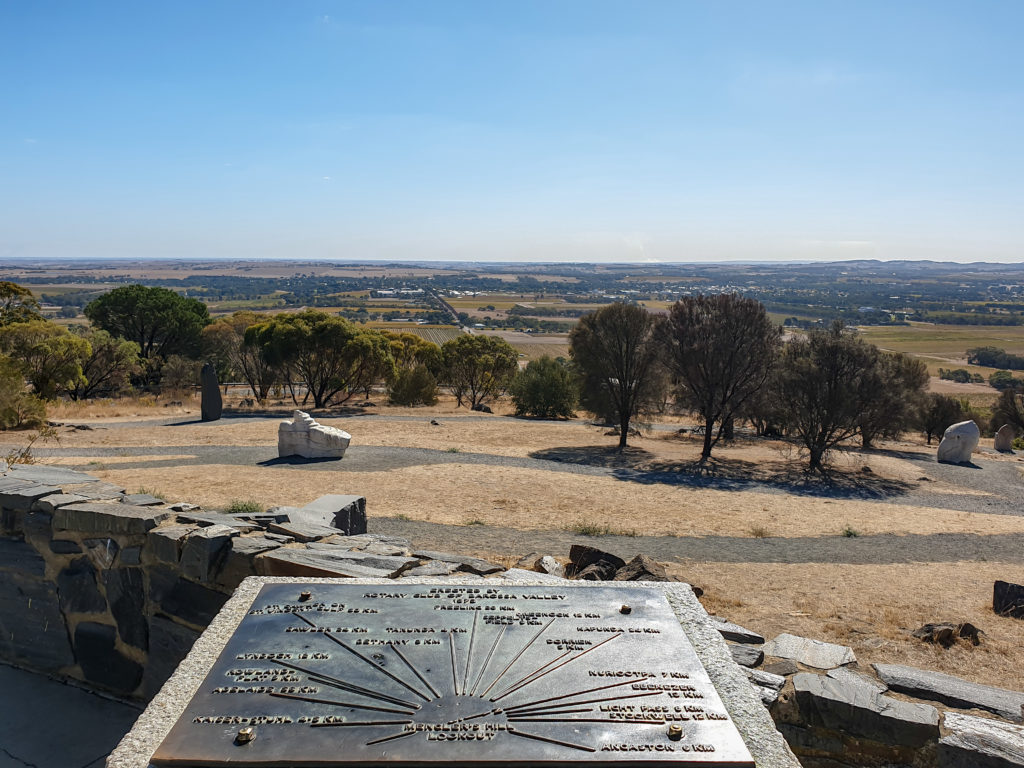 Mengler Hill Lookout for views over the Barossa
Although the time was limited at Mengler lookout, I enjoyed the view over the Barossa Valley and vineyards. It is an interesting place to visit with all the different granite & marble sculptures to wander past & take photos of. Great way to break the day tour with the view!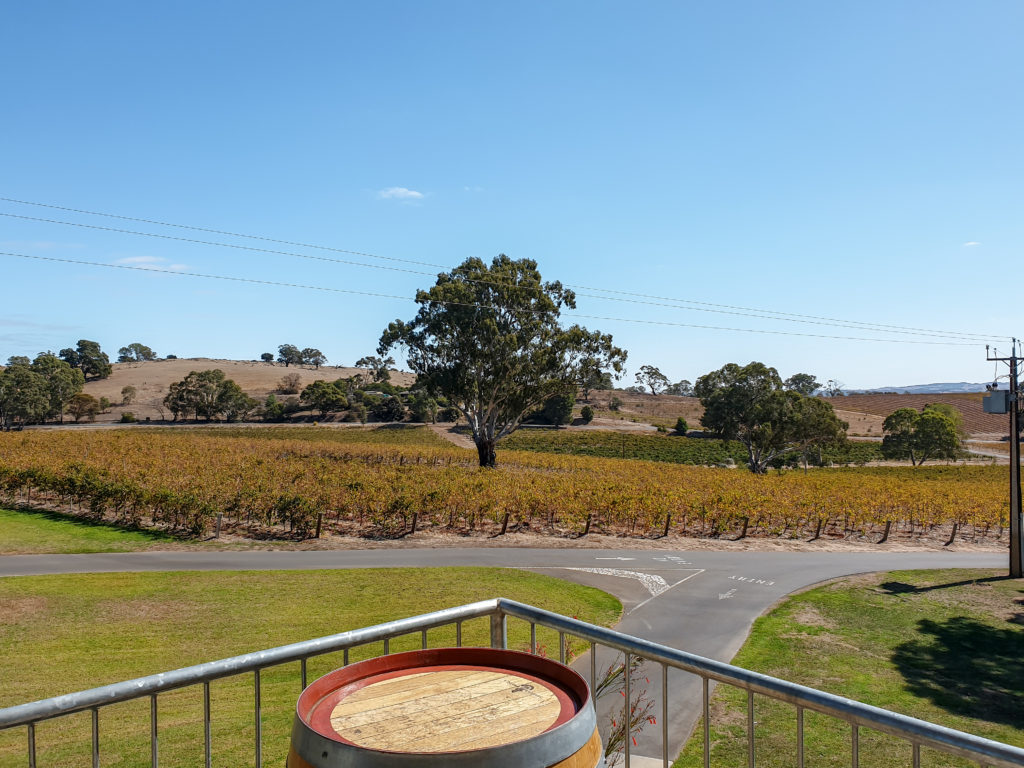 2-course lunch at Lambert Estate, Angaston
Lambert Estate is a well-known family winery in Barossa Valley. It was great to sample local seasonal produce from gourmet platters! Then when the main course followed, it was a feast for the senses, with two signature dishes, and two sides.
The lunch was incredible, and more than enough for a table of 10. Some of the best chicken I have ever tasted and washed down with fabulous quality wine. We went to three venues to taste wine and in my opinion, the best was Lambert Estate.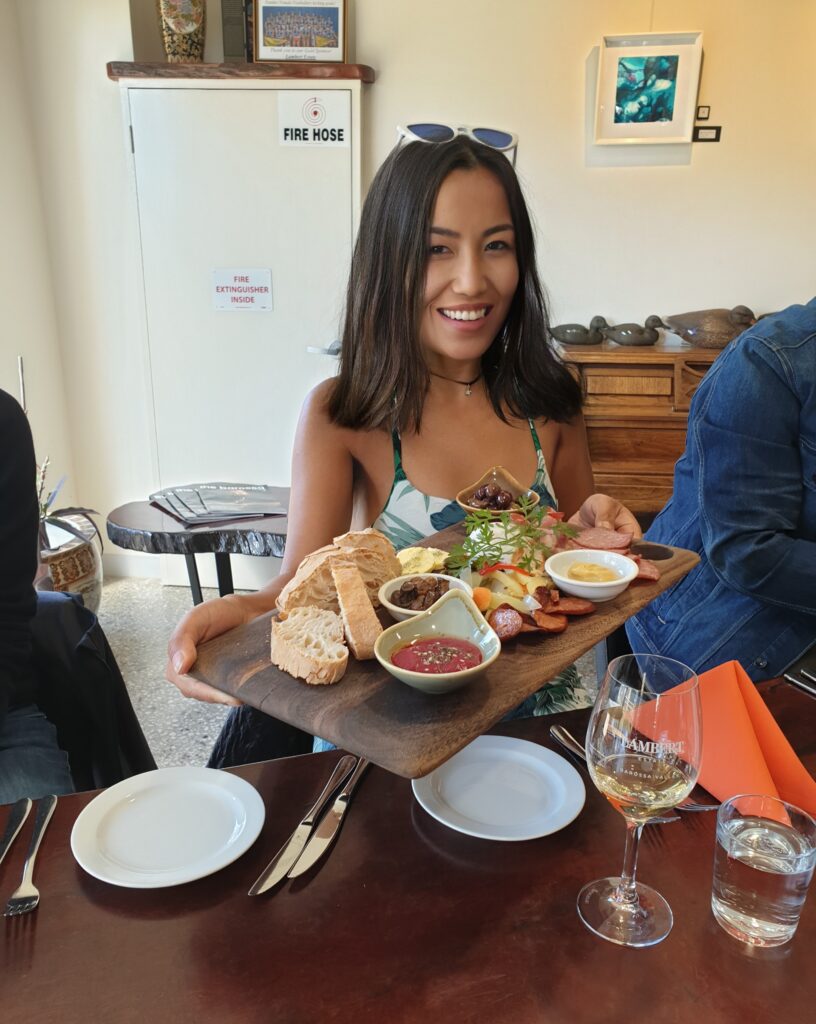 Barossa Valley wine tours is one of the must-do while in Adelaide. I highly recommend the Barossa food and wine tour experience! I was surprised how much I enjoyed even the 50 minutes coach ride back to Adelaide. The scenery was ever-changing and so picturesque!
The tour was well organized, the expert commentary by our local guide was interesting, and he was even able to answer any questions and the food was awesome too! Barossa Valley is definitely a must-see.
Click here to read more about Kangaroo Valley trip.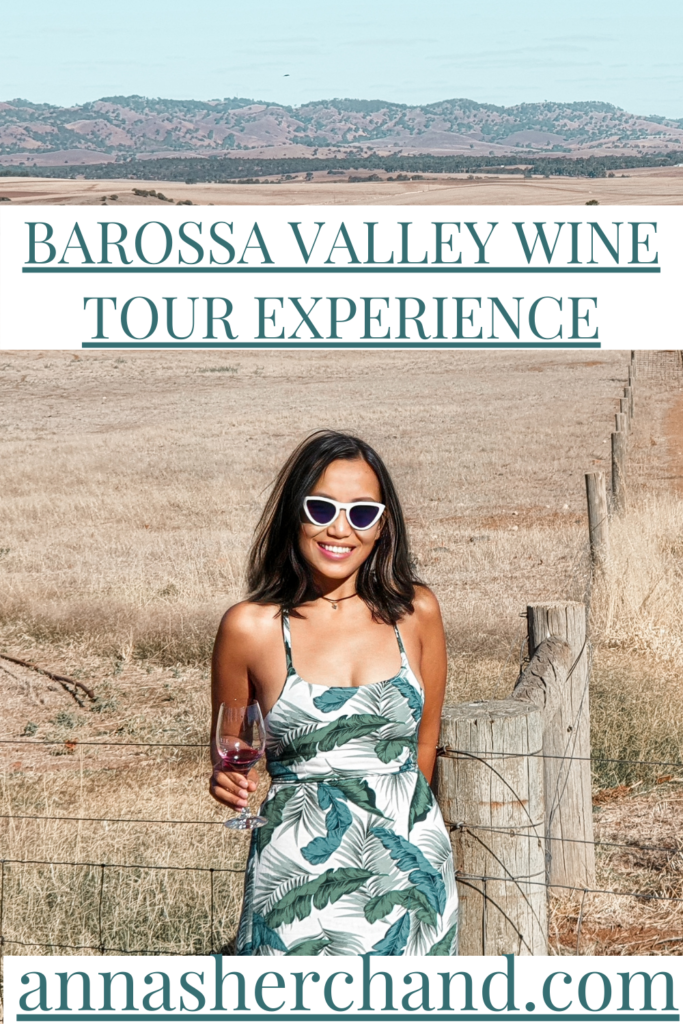 Let me know in the comments –
Barossa Valley wine tours experience