Due to the recent bush fires and now coronavirus, I am focused on writing about my current home base Sydney. Starting today with 16 best things to do in circular quay. Whether it's raining, sunshine or fall, Circular quay offers something for everybody.
For the adventurous person in you here is the most read east coast of Australia must-see.
In no particular order, let' start
16 fun things to do in Circular Quay
1. Sydney Opera House Tour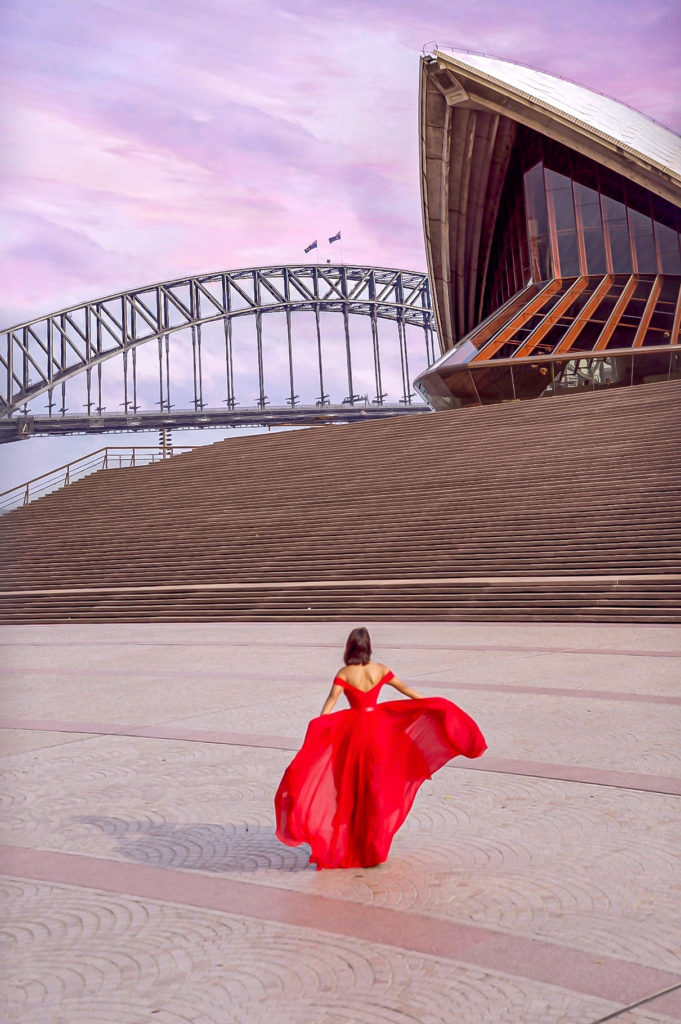 The first thing to see in the circular quay is the Sydney Opera house. It is a famous landmark known worldwide and is only a few minutes' walks from the circular quay station. It is far more interesting to see it from inside though. I recommend booking the Opera House Tour to appreciate this architectural beauty inside out.
2. Experience a Gold Penfolds Dinner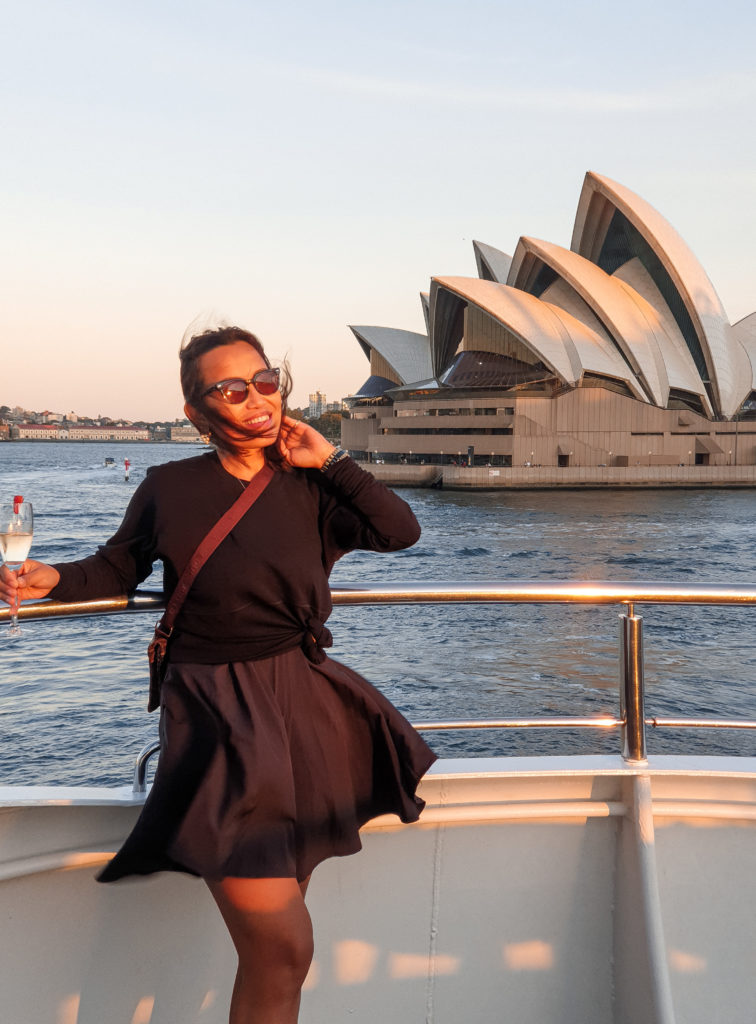 Imagine cursing on a boat looking at the beautiful sunsets behind the Sydney Harbour Bridge and Opera house with champagne and a delicious 6-course menu! Plus vintage gold Penfolds wine!
Here is the full review of the dinner cruise sydney.
3. Cruise around the Sydney Harbour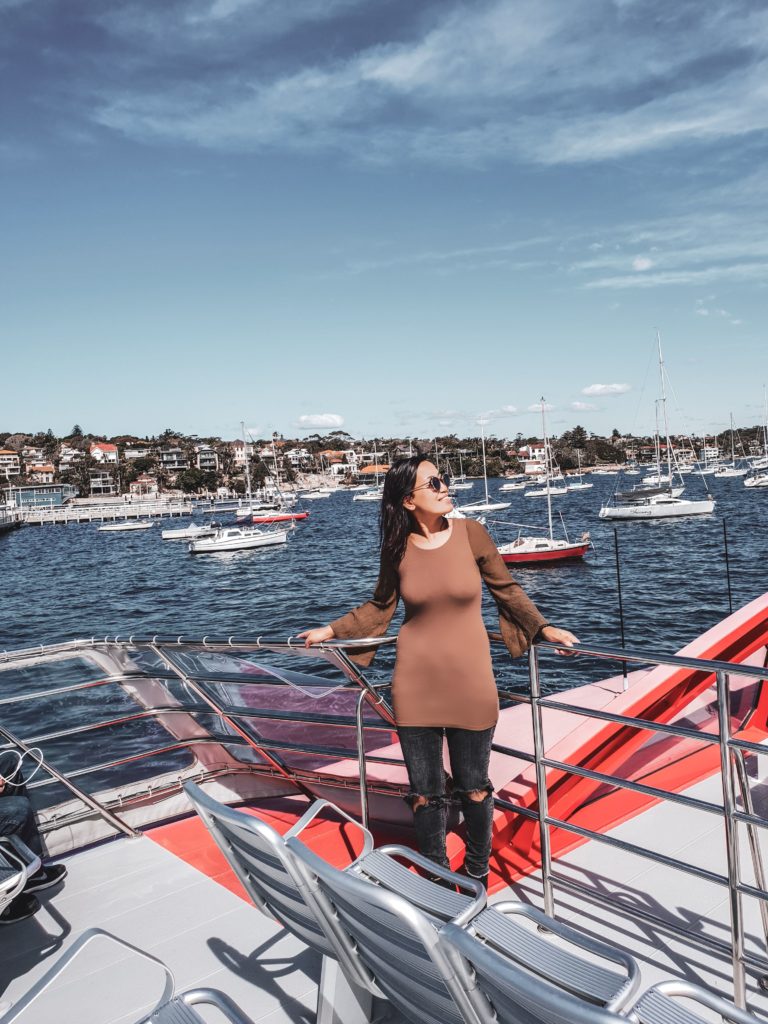 One of the best things to do in Circular Quay is getting on the hop on hop off cruise I had heard about the hop on hop off bus but cruise sounded more fun and it was! You can cover 9 beautiful locations hopping on and hopping off the comfortable captain cook cruise. Tickets are reasonably priced and you get 2 consecutive days to use it!
Whether you just arrived or a local, it is a fun thing to do in Sydney at least once in your life! If you have friends and family visiting from overseas and you want to show off Sydney in the best way possible, this would be an easy decision. Whether it be a gloomy day in winter or Sunny day in summer, captain cook cruise got you covered when it comes to discovering Sydney's iconic attractions. They can also arrange a cruise for your special occasions and celebration.
4. Find the instagrammable places near Circular Quay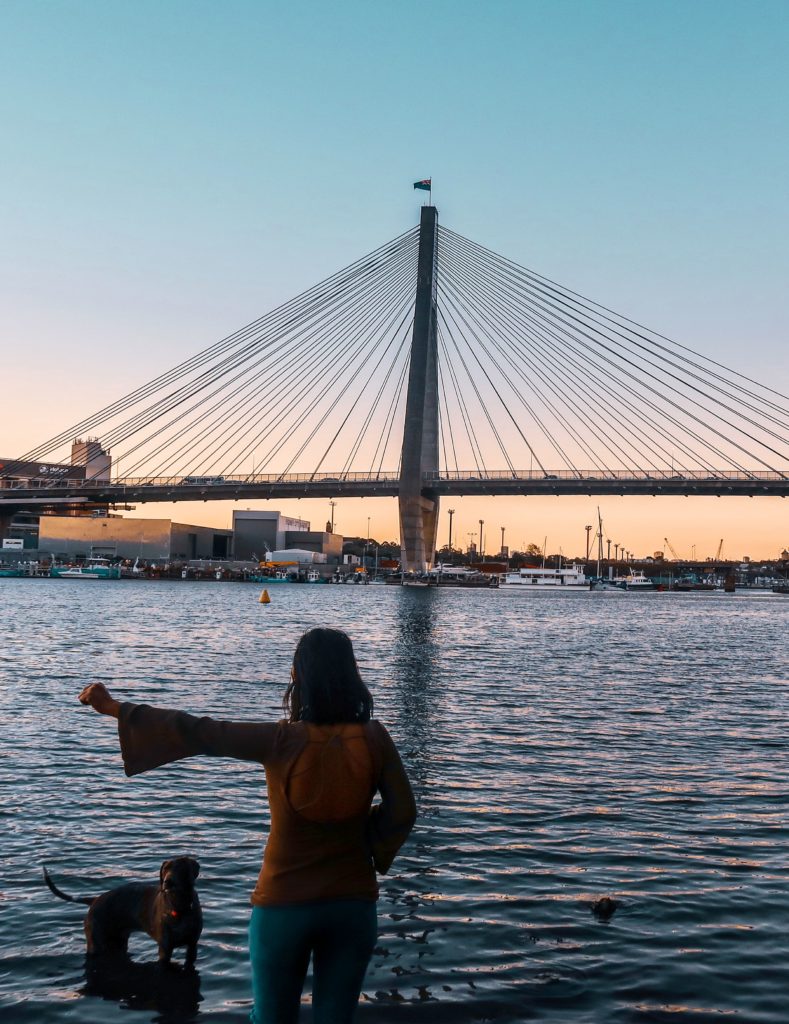 I have written down a whole blog post on this subject. You can find all the most instagrammable places in Sydney here.
5. Watch an Opera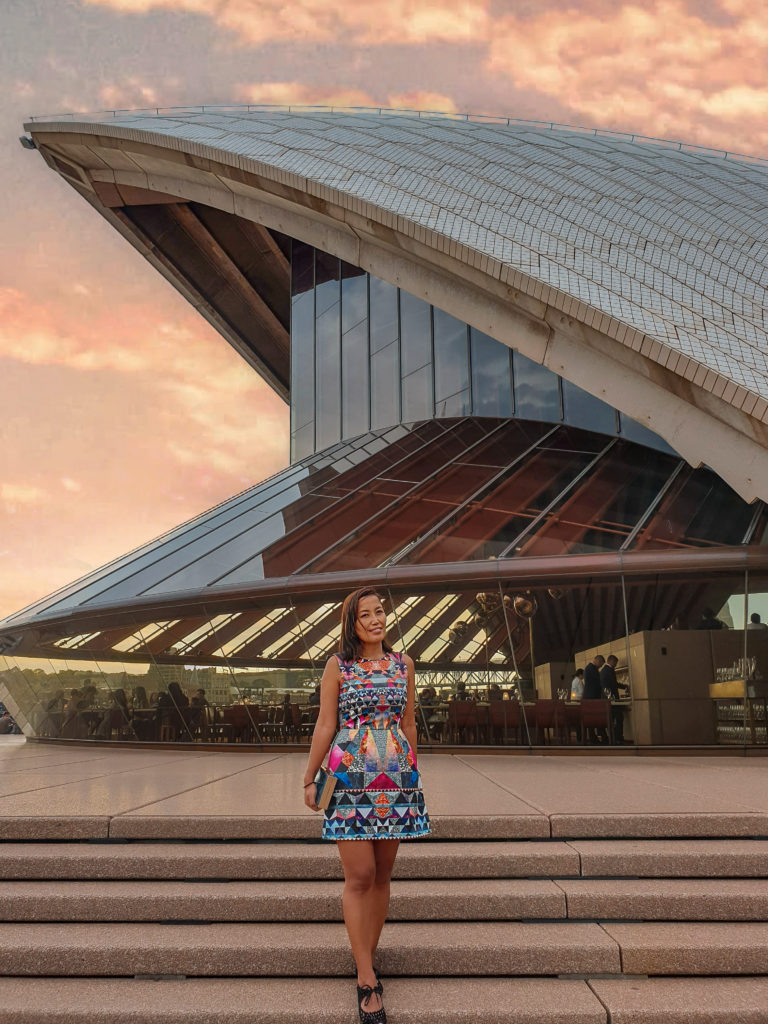 If a Sydney Opera house tour is not your thing, perhaps watching an Opera could do it for you! I recently had the opportunity to watch Carmen the Opera in the Sydney Opera house. It is one of the bucket list things to do and is fun, iconic, and a great night out.
6. Visit Museums and Art Galleries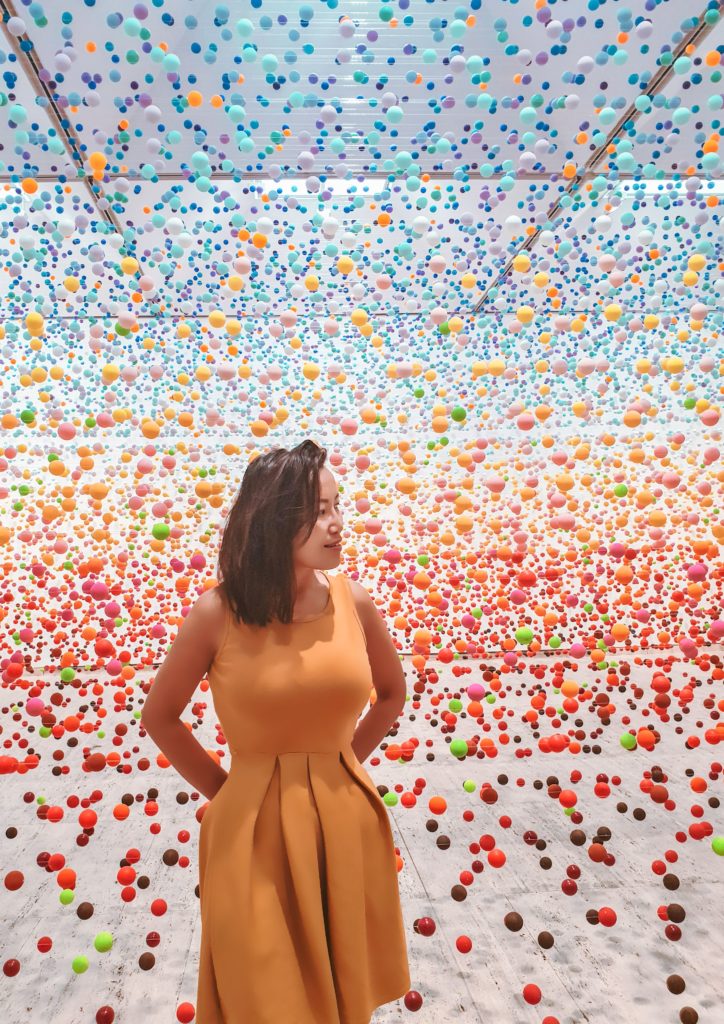 If you have never been to Art Galleries, try either of these in Sydney (walking distance from Circular Quay) I especially like going to The Art Gallery of NSW and Museum of Contemporary Art. They usually have interesting exhibitions happening. You can be an art critic as you see the gallery unfold different artists' meaning of art! There is also a cafe downstairs at the back if you want a bite or a full-on lunch!
7. Stroll at the Rocks
From Circular Quay, the rocks area is only about 3 mins walk on your left. It is a very picturesque area. Worth it for views and photo ops of the bridge and opera house from the opposite side. It also offers loads of excellent cafes and restaurants at a reasonable price.
On the weekends visit the rocks market and try different cuisines and shop souvenirs. Don't miss the row of 1844 cottages in original unrestored condition with a tour through the insides. Those were almost the earliest buildings in Australia.
8. Find peace/books at the nearby library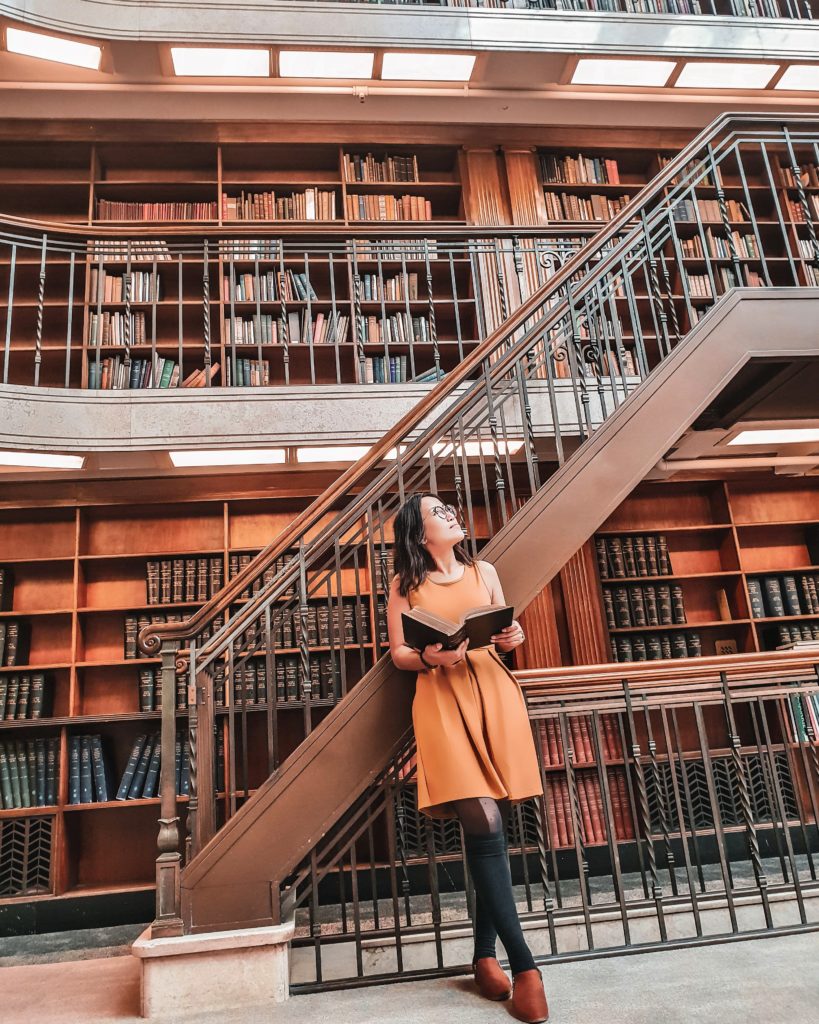 Libraries can be a fun place to go if you are into books, peace, and quietness. If you are in Sydney, pop in to have a look around the State Library in Macquarie Street (5 minutes walk from Circular Quay). There is FREE WIFI to upload your Instagram pictures also. Don't miss to rub a statue Pig's nose couple blocks down for good luck!
9. Make a picnic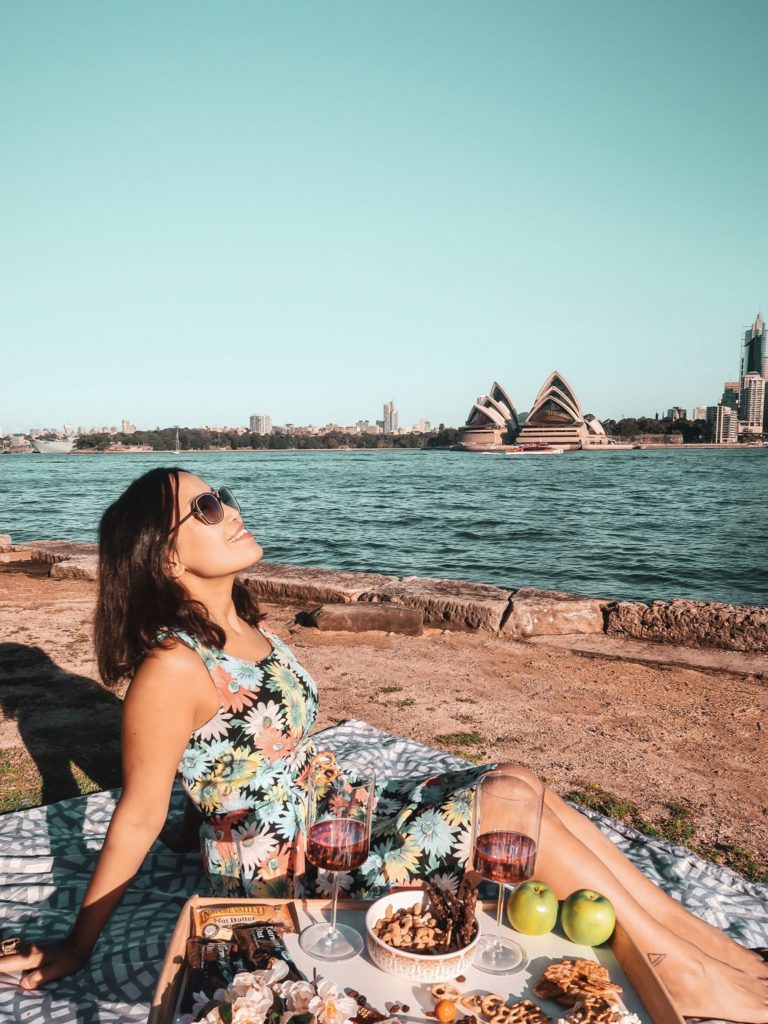 One of the best ways to admire this beautiful city is by organizing a picnic and watch the world go by. I like the Bradfield park for a picnic as you can see both the opera house and harbor bridge from this area. There are other gorgeous settings too and you can read the sydney bucketlist places for ideas.
10. Visit the Royal Botanic Garden
Right next to the Opera house, if you keep going right you will be walking on the Royal Botanical garden. It is one of the prettiest places to have a picnic in Sydney or just walk/jog. Recommend to check out Clayx while in the garden and read up on the Sydney tomato festival.
11. Climb Sydney Harbour Bridge
This was my bucket list and I finally had the chance to do it last year! I recommend booking it for sunsets climb because you will see a day view of Sydney, sunsets, evening and a bit of night view as well.
12. Fly around the harbor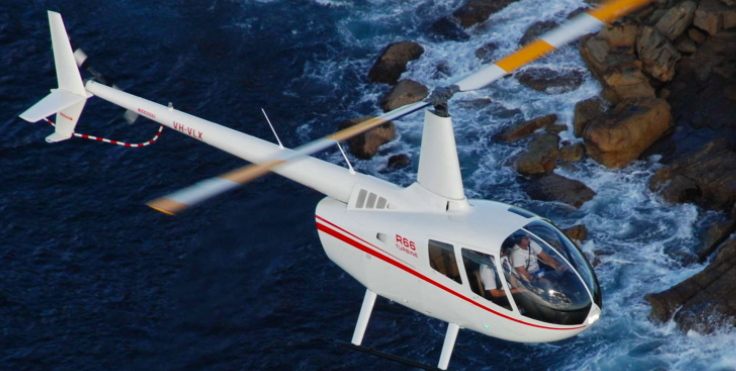 Helicopter flight over Sydney is simply awesome in the best weather. Pick-up/drop off service is included on the flight and coffee/tea for free as it should be! Book it here.
13. Take a speed boat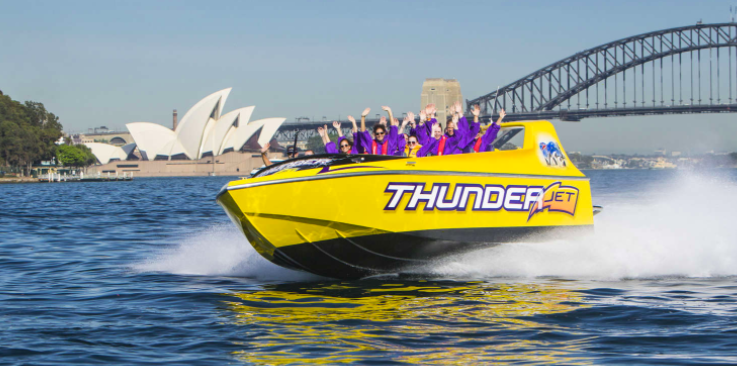 If you take a train, uber or walk up to Darling Harbour (10minutes walk from Circular Quay) You can experience Sydney Harbour from a different perspective. Ride out to Sydney Heads on a state-of-the-art jet boat and experience 360-degree spins, power slides, and wave jumps. Hold on tight for the ride of your life and take in the views when you can!
If you are in Sydney and want to experience something adventurous but not skydive, this can be it. Book it here
14 Watch Sydney sunsets
Nothing clears the mind like a brisk walk and sunset with a million-dollar view! You have the best Sydney sunset view from the Mrs. Macquaire Chair in the Royal Botanical Garden, and also from the Harbour Bridge. All within walking distance from the Circular Quay.

I may create a separate blog post listing the best places for sunsets. So, subscribe to that at the end of this post. I believe watching Sunsets brings perspective and a great photography opportunity. If you haven't done it yet, consider it now as spring is here and before the good weather disappears.
15. Visit Customs House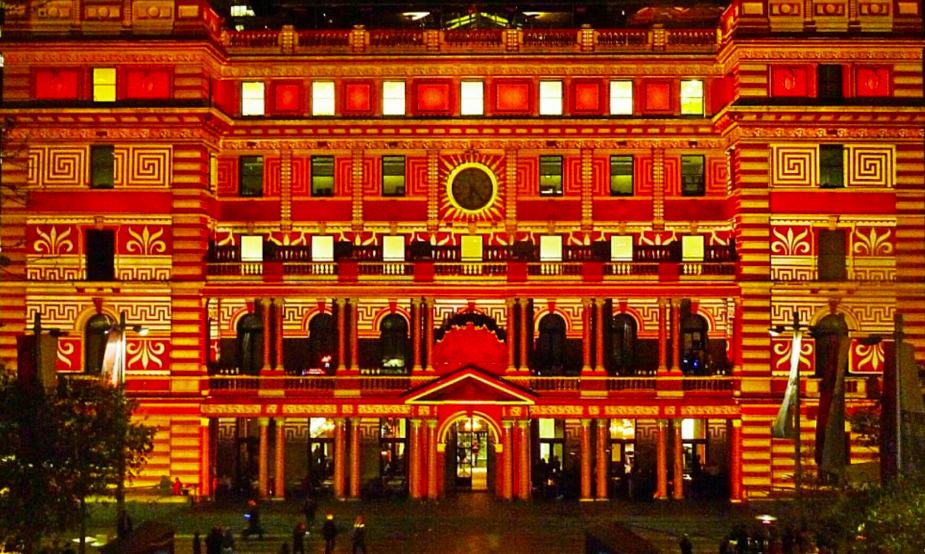 Custom's house is a great place to get some tourist info then sit back and relax on a comfy seat and chill. If you need to do some work it is also suitable mostly during the morning when it is not crowded.
On the ground floor, there is an interesting surprise – a 3D model of Sydney under the glass floor. Don't worry, it's safe to walk on. Great view from the 1st floor. Very nice staff. Make sure to try the cafe at the rooftop for a good breakky as well as dinners with the spectacular view of Harbour Bridge.
16 High Tea By the Sea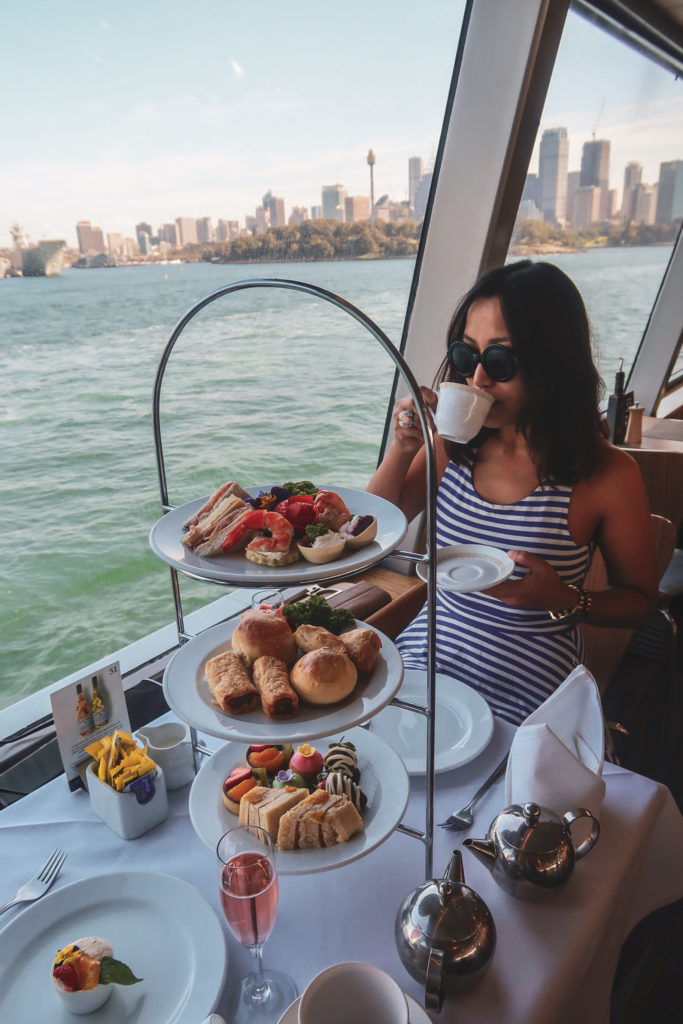 It was a great way to spend an afternoon watching the sunsets just after the tasty high tea. As you can see, the ticket came with a glass of Champagne, a choice of tea, and a triple plate tower! It tasted great and the stunning Sydney harbor view was just the cherry on top! There are some hotels and restaurants that organize high tea or you can simply go to the captain cook website and book it there. I went through them too. Reasonable price, delicious food, and attentive staff. I can't wait to go for another one soon!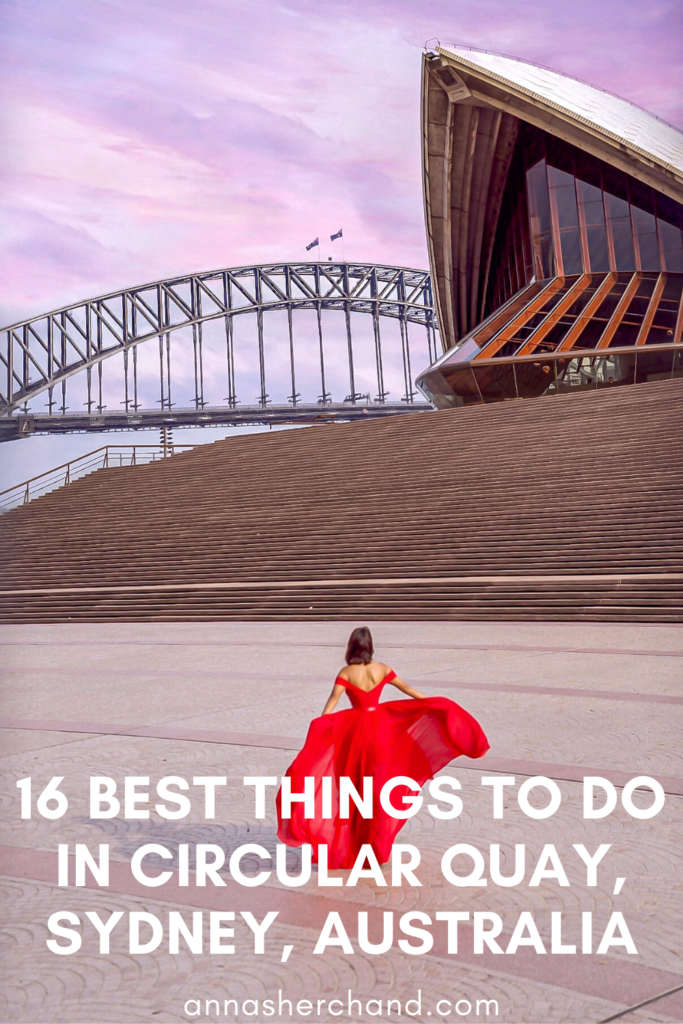 Let me know in the comments –
16 best things to do in Circular Quay