Although I am a local, I love exploring every corner of Sydney. So when I am not traveling around the world, I go on weekend getaways from Sydney. And while researching I realized there is a shortage of info on this topic. So, I decided I will put this list together as I explore new south wales far and wide!
All of these 10 destinations are only a 0-3 hour drive from Sydney CBD. Feel free to bookmark this page for your future domestic travel plans. I hope you will make it to at least some of these beautiful destinations. Let's get started!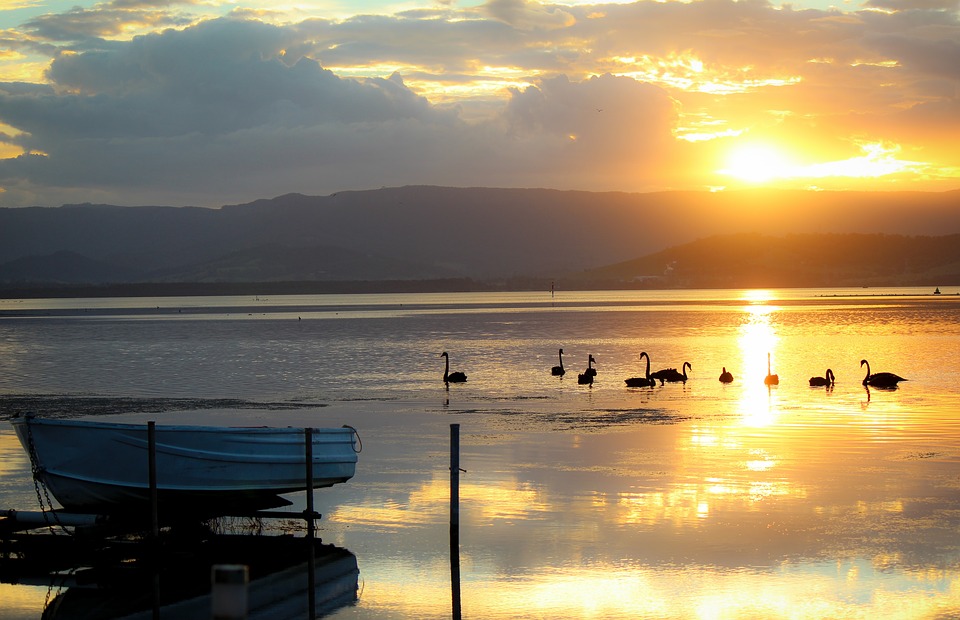 But first, here are some important FAQs.
1. Where to stay in these Sydney weekend getaways?
Alternatively, you can go the traditional way and book your weekend stay with either the most trusted Agoda, or Booking.com
2. How to get around Sydney? or How to get to these weekend getaways in Sydney?
Here's is all you need to know about getting around Sydney.
Sydney is well serviced by public transport across buses, trains, ferries, and light rail. Public transport inquiries number is 13 15 00 or transportnsw.info
If you are using public transportation, I recommend buying Opal card which is the ticket to ride the train, ferry, light rail, and bus services around Sydney and in the neighboring areas of the blue mountains, the central coast, the hunter and the Illawarra. You can buy an Opal card from retailers including news agencies, 7/11, supermarkets, and some pharmacies. Just load dollar amounts onto the Opal card and tap on and off at Opal card readers.
Buses
Bus routes service most of Sydney. Check the website or your google map for convenient and current routes.
Trains
Rail lines service much of the city plus inner and out suburbs. Airport lin train is the most convenient method of transport between Sydney Airport and the CBD.
Taxis, cars, and Rideshare
Taxi ranks are available around the city and at the airport. Ride-share service Uber operates in Sydney, with a designated pickup area at the airport. Car hire is available at the airport and points around the city from companies including Avis, Budget, Thrifty, and Hertz.
Light Rail
Sydney's Dulwich Hill light rail line operates in the inner west of the city. A new light rail route is being constructed in the CBD between Sydney's southeast too.
Regional Travel
Regional NSW is accessible via an extensive train and coach network. For more info, you can call 13 22 32 or go to transportnsw.info/regional
10 Fun weekend getaways from Sydney
These short breaks are 0-3 hours away and read this if you are after 3-6 hours away weekend gateways close to Sydney.
1. Hunter Valley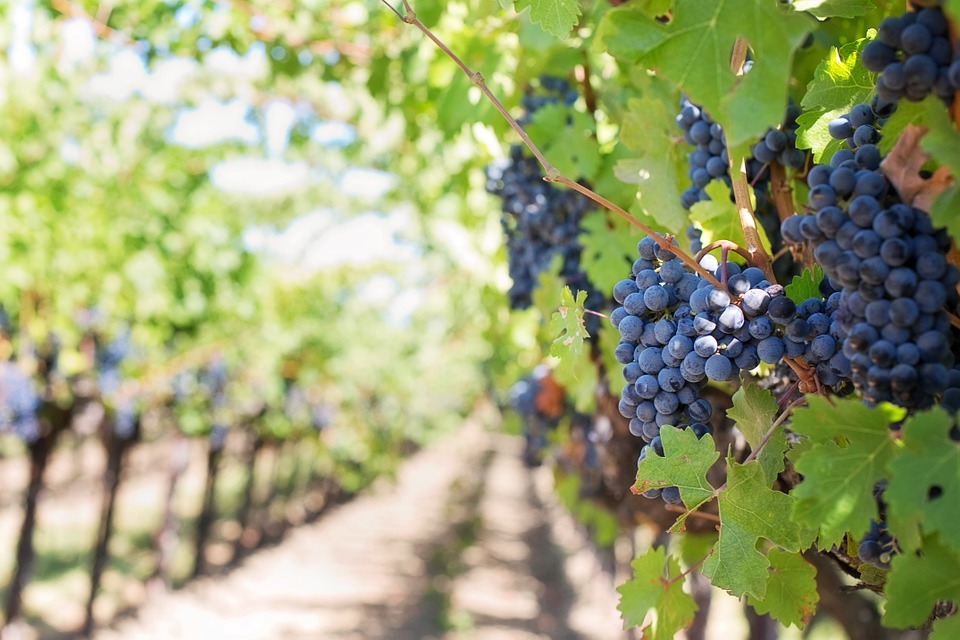 Hunter Valley is one of Australia's most renowned winemaking regions in the north. You can sample the best known local wine variety, Semillon, at many winery cellar doors across the valley. Make sure to try the Shiraz, Chardonnay, and Verdelho, also grown in this region. With award-winning restaurants and spa spots located throughout, a well deserved weekend of eating, drinking, and relaxing can easily be had in the hunter.
This beautiful region also boasts a beautiful garden, a 25-acre paradise comprising 10 stunning feature gardens and thousands of flowers, trees, and shrubs. The 10-meter high waterfall above the Sunken garden is great for superb views, and the characters that come to life in the storybook garden are truly a sight to behold. If you are wanting to visit just for a day, recommend booking the full day Hunter Valley tour with gourmet food for the best bang for your buck!
Some other must-do activities include hunter valley gardens shopping, golden door health retreat/day spa, and the hot air balloon overlooking the vineyards all the way eyes can see! Lake Macquarie, Newcastle, Maitland, and Cessnock are also worth stopping by because they all fall under the same Hunter region.
2. Newcastle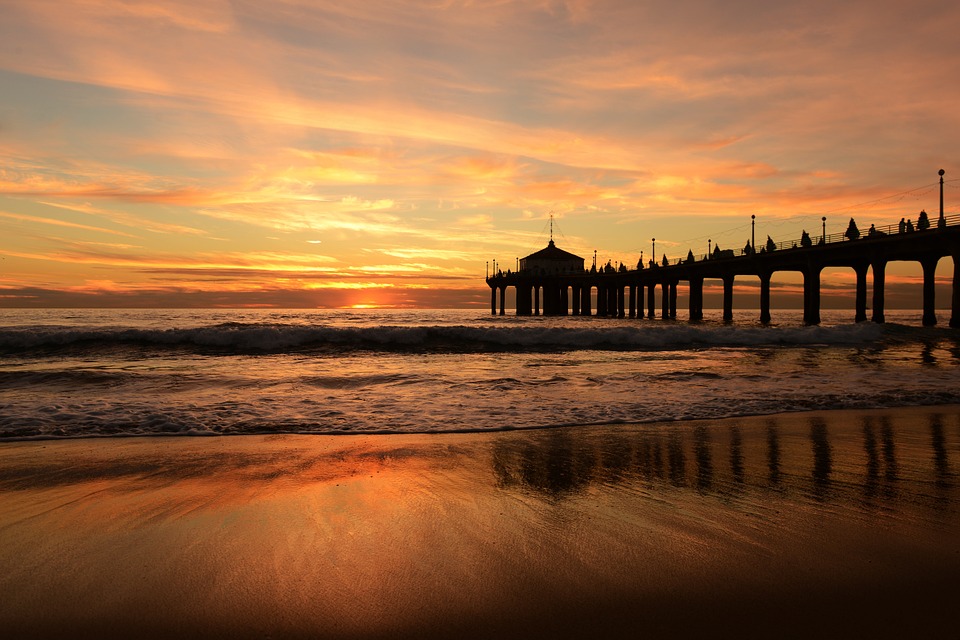 Newcastle is NSW's second-largest city and is just two hours north of Sydney. It is home to amazing beaches, vibrant culture, a rich history, and exciting year-round events, concerts, festivals, and more. Whether it's music, arts, culture, sports there is an event to suit everyone making it one of the local's favorite weekend getaways from Sydney!
When it comes to exploring outdoors, Newcastle offers the spectacular coastline from Nobbys Beach to Merewether Beach via the 6km Bathers way walk. You can take in ocean views and cliffs, King Edward Park, iconic Bogey hole, ANZAC Memorial walk as well as Newcastle, and Mereweather ocean baths.
I suggest visiting Newcastle Museum, tunnel tours of the unique Fort Scratchley, Newcastle Art Gallery, Civic Theatre, and the Lock-up (art space) for indoor activities. Here is a solo trip to Newcastle guide I wrote.
There's a flavor to suit all tastes in Newcastle from the waterfront bars, cafes, and restaurants to bustling eat streets like Darby and Beaumont Streets, craft breweries, and delicious food tours. It is a coastal paradise for the weekend getaway Sydney.
Something worth adding here is you can also arrive in Newcastle via a flight! Newcastle Airport offers direct flights to and from eight destinations throughout southeastern Australia such as Brisbane, Melbourne, Gold Coast, Sydney, Ballina/Byron, Canberra, Dubbo, and Taree.
If you have forgotten, you can use my Airbnb link for a $76 discount on accommodation!
3. Shellharbour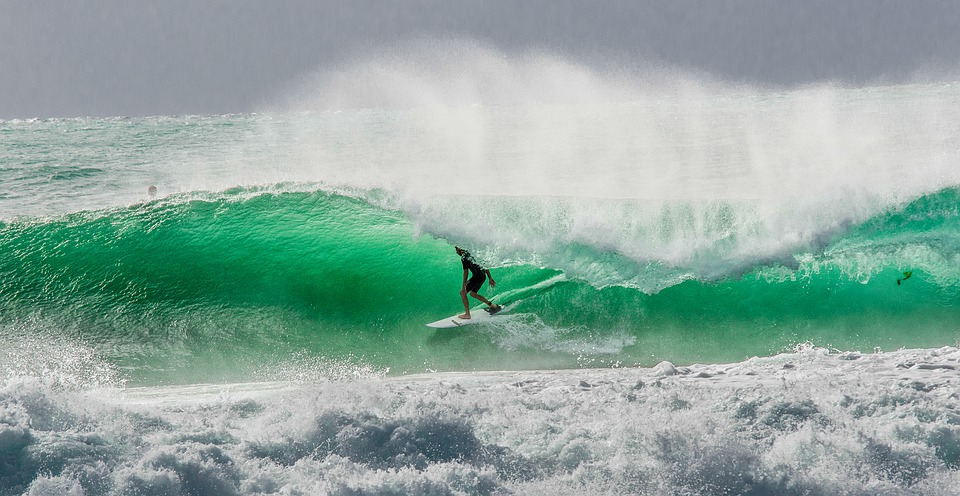 When it comes to short getaways from Sydney, the Illawarra region is hard to beat on the South Coast. Shellharbour, Kiama, and Wollongong are the top weekend getaway destination in this region.
Shellharbour is a laid back weekend getaway destination filled with pristine beaches, beautiful countryside, quality shopping, and a variety of shopping and dining options. It is local's favorite and all just over an hour south of Sydney.
Fishing off the Shellharbour wall is a popular activity here, as well as Kiama coastal walk, Minnamurra Rainforest, and a casual, relaxing resort the whole family will love. There are pools, beaches, bike tracks, play parks, picnic and bbq areas, and activities galore. There's scenic flights, museum, and galleries, surfing, scuba diving, snorkeling, fishing, shopping, and cinemas. You most certainly won't get bored in the Shellharbour area!
If you're looking for a hiking route, I suggest heading to Morton National Park at Bundanoon! Gambell's Rest is located within the park and has a large picnic area with multiple lookouts and a fantastic walking track that leads you to the Erith Coal Mine.
Beach recommendations: Shellharbour South Beach, Shellharbour Ocean Pool, Beach Blacks Beach, Little Lake Beach, Shellharbour North Beach, Surf Beach, and Warilla North Beach. I also recommend stopping at the following places in the area. Warilla, Lake Illawarra, Killalea State Park, Albion Park, Oak Flats, Jamberoo, Gerringong, and Gerroa.
4. Wollongong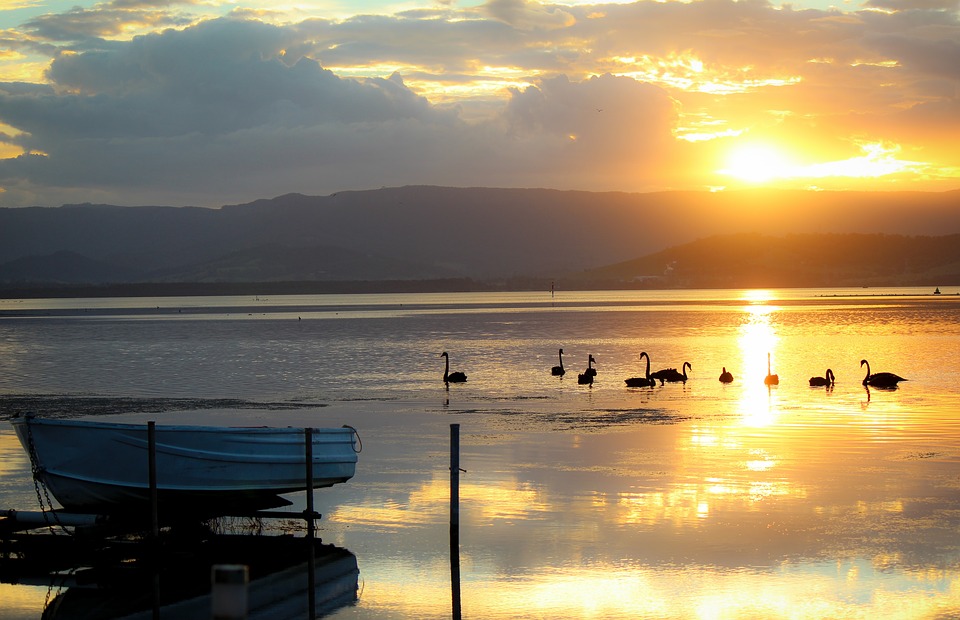 South of Sydney's Royal National Park and fringing the city of Wollongong, the Illawarra coast has cliffs and spectacular beaches. The beautiful view at Blad Hills, the charming village of Berry, the multi-award-winning Minnamurra rainforest all is worth visiting in Wollongong.
You can also try your hands at the highest zipline tour in Australia, where you can navigate suspension bridges and fly way above the treetops! Whether its action-packed adventure or a leisurely lazy afternoon the Illawarra has it all. Walking, cycling, surfing and swimming, sailing, hang gliding, paragliding, and abseiling, you can even skydive right next to the beach.
While you are on the Wollongong weekend getaway, here are the best walking trails and points of interest. Nan Tien temple, Old Helensburgh Station, Bellambi Lagoon, Escarpments Lookouts ( Sublime point I loved the view there!) Maddens Falls Walk, Cascades Walk, Wollongong Botanic Gardens Walk, Princess Marina Cliff Walk, Cawleys Road Trail, Forest Path Walk, Otford, Stanwell Tops, Scarborough, Wombarra, Coledale, Thirroul, Bulli, Woonona, Corrimal, Bellambi Point, Fairy Meadow, Unanderra, Port Kembla, Dapto, Primbee and Windang.
Beach recommendation: Wollongong City beach, Windang beach, Fairy Meadow Beach, Corrimal beach, Woonona Beach, Port Kembla beach, North Wollongong beach, Towradgi beach, Bellambi Beach, Bulli Beach, Sandon Point Beach, Austinmer Beach, Scarborough/Wombarra Beach, Stanwell Park Beach, Warilla North Beach, Thirroul Beach, Coledale Beach, Coalcliff Beach, Little Lake Beach.
If you need to book accommodations for your next travels, get a $76 discount with Airbnb here.
5. Kiama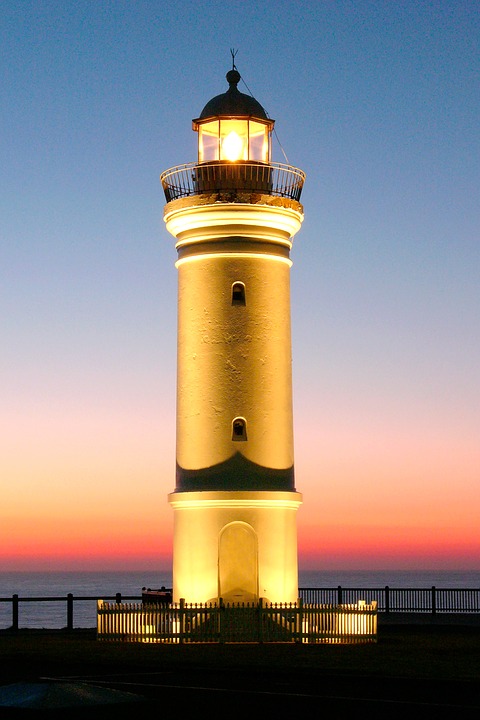 Kiama is the quintessential charming coastal town in the south of Sydney. It's just 2.5 hours by train from Sydney to Kiama Station, and if you're driving, Kiama has plenty of street parking. Along the way, the Grand Pacific Drive happens to be one of the best short drives from Sydney! It is a truly spectacular road trip, don't miss the sensational lookout to a unique Sea Cliff Bridge.
Then once you arrive, a trip to Kiama wouldn't be complete without a visit to the lighthouse, blowhole, markets, beaches, and cathedral rocks.
Kiama lighthouse was established in 1887. The construction of the Lighthouse was in response to the need arising from the creation of the Robertson Basin, a man-made harbor to service Kiama's supply of crushed blue metal and paving blocks for the streets of Sydney.
The Blowhole viewing area is right next to the Lighthouse and it forms as a result of air pressure building up as waves crash into a cave. When the waves come rushing into the cave, the water spurts out of the hole and high into the air. It's mesmerizing and meditative to sit nearby and listen to the crashing waves. Though some tours come through, it's fairly laid back and void of people.
Another thing you can do here is to visit the artisan's market which runs on the third Sunday of the month, and a farmers market takes place on the fourth Sunday of the month.
Beach recommendations: Kiama Surf Beach, Easts Beach, Werri beach, Bombo beach, The Farm" Killalea Beach, Kiama Rock Pool, Kendalls Beach, Jones Beach, and Minnamurra Mystics beach.
Cathedral Rocks is part of the larger Kiama Coast Walk. This area has been dubbed a 'photographers delight' because it is a picture-perfect place! Park at the Jones Beach car park, located on the corner of Nth Kiama Dr and Moona Ave. From here you can walk south via the beach or grass section until you reach Cathedral Rocks.
6. Jervis Bay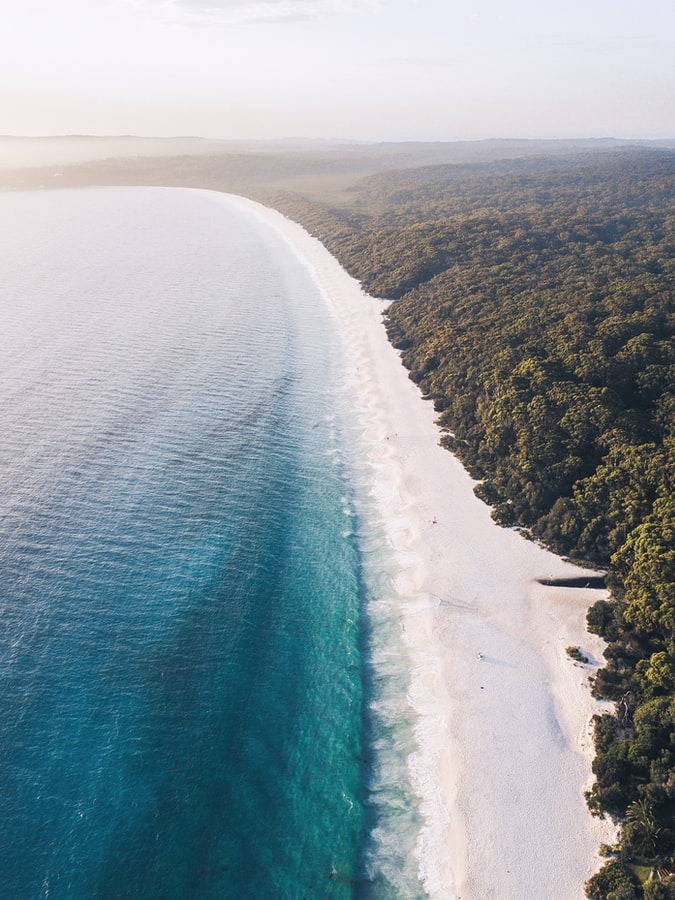 Jervis Bay is one of my favorite weekend getaways from Sydney because it is home to the world's whitest beach and it's only a 2.5 hour drive south from Sydney.
I recommend hiking up to the lighthouse at Palm Beach for that stunning view of Palm Beach and surroundings! The water at the beach here is calm and shallow, suitable for solo, couple, children, or a family fun day out. Tons of spaces on both sides of the beach and is completed with BBQ facilities and picnic areas. You could even buy groceries and meat could be bought from the supermarket nearby at Sanctuary Point or Huskisson. Telegraph Creek Nature Trail and White Sands Walk and Scribbly Gums Track are great ways to relax too.
Beach recommendations: Murrays beach, Hayms beach (has the whitest sand in NSW, almost blinding!) Don't forget sunnies! Chinaman's Beach, Moona Moona Lagoon, Whiting Beach and Blacks Waterhole, Orion Beach, Wilsons Beach, Warrain Beach and Hammerhead Point Picnic Area, Callala Bay Jetty, Murrays Beach Walk / Munyunga Waraga Dhugan, Cabbage Tree Beach, Abrahams Bosom,
Just a reminder in case you forget, don't forget to bring sun shelter, sunnies, sunblock, beach towels, a waterproof camera, thongs (flipflop), swimmers, and snorkeling gears. Did you know Jervis Bay used to be called Booderee national park!
7. The Blue Mountains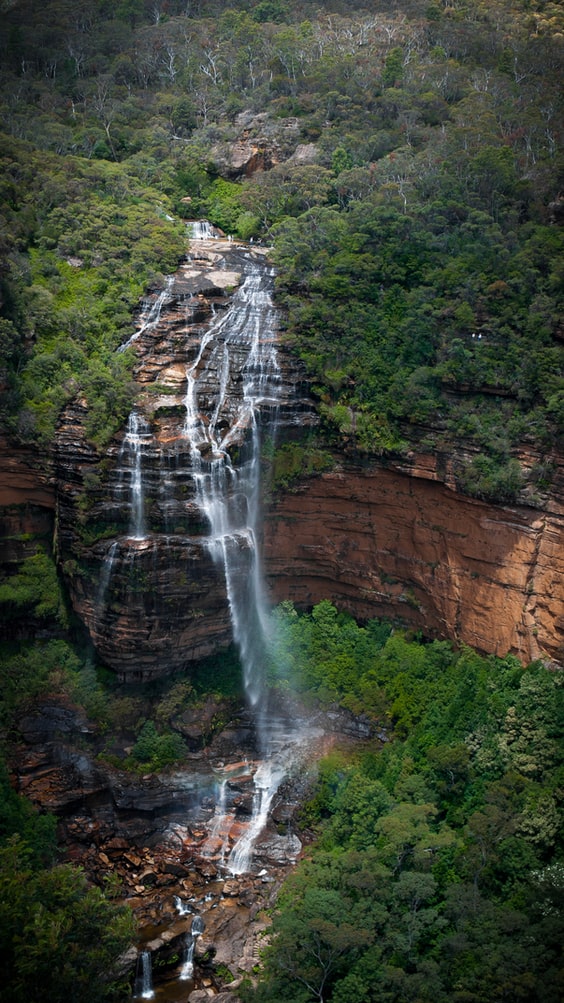 The Blue Mountains National Park is the world heritage site and one of the best Sydney weekend getaways. It is only an hour drive from Sydney CBD and is perfect for a day trip, short breaks as well as a long weekend trip. There are just so many things to do here which I will elaborate shortly but first I want to mention the recent bush fires have started to recover and now is the best time you can visit.
Blue Mountain is full of nature walks and peaceful village communities making it a great escape from the city and one of the most visited national parks in Sydney.
I recommend for the best view of the rugged sandstone cliffs and lush forest head to popular vantage point Evans lookout, sublime lookout point, and hanging rock for that adrenaline hike! You can also do rock climbing, abseiling, and canyoning in the blue mountains. Taking a ride the scenic Railway the steepest-incline railway in the world is a must-do as well as jumping on the scenic cableway to take in the panoramic views or hop aborad the scenic skyway. There is a range of hiking trails suitable to you and waterfalls, lookout points and really nice cute cafes, bars and restaurants.
The world's oldest caves are in the blue mountains too! It is called the Jenolan caves (Lucas cave, Chifley cave, and Imperial cave). It is largely considered Australia's most outstanding cave system because it features beautiful, pure underground rivers and limestone crystal formations. You can even choose a guided tour according to your fitness level, eat a new cafe, and stay overnight!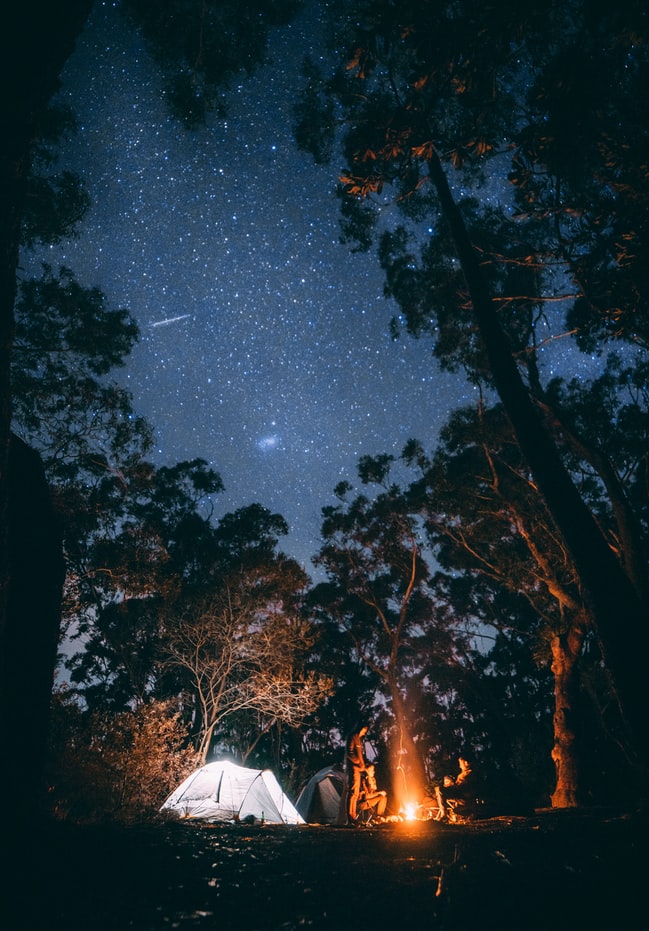 8. Southern Highlands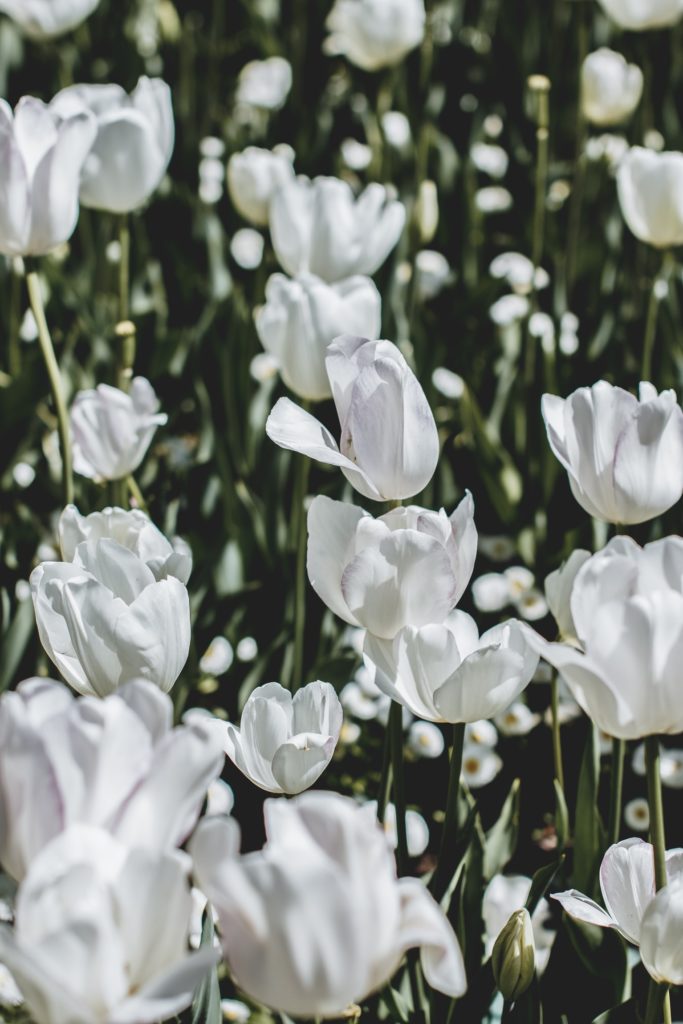 Southern Highlands is spread over an area covering more than 15 quaint towns and villages that offer specialties of their own. It is located about 127 km south-west of Sydney and is picturesque region etched in natural beauty. A list of main towns in southern highlands are:
1 Bowral- the largest town in the region.
2 Braidwood
3 Camden – in the foothills of South West Sydney.
4 Gunning
5 Mittagong
6 Moss Vale
7 Picton
8 Queanbeyan An effective suburb of the nation's capital Canberra, but part of New South Wales
9 Yass
These several towns in the southern highlands have a choice of accommodation, restaurants, and a large variety of services.
or a day trip, Bowral would be a good choice as it is one train and back no need to change. Some of the must-see and visit in Bowral are, Bradman Museum, Corbett Gardens, Mount Gibraltar Reserve, Southern Highlands Wine Trail, Gumnut Patisserie, and Dirty Janes, the scenic Fitzroy waterfalls, the historic abandoned ghost town of Joadja, the Tulip flower festival, Retford Park National Trust, and a large variety of cafes, bookstores, and antique & craft shops.
I recommend stopping by Harry's on green lane cafe in Bowral, the Famous Robertson Pie Shop, they also sell some of the best pastries, sausage rolls, fruit pies, cakes. Both are great places to stop at for a snack. If you are a fan of Cricket, you may want to visit the International Cricket Hall of Fame in Bowral too.
Getting There: For Bowral – From Central station, take the Southern Highlands Line SN59 towards Moss Vale on Platform 2 and disembark on Bowral station. Takes about 2 hours and trains run every day.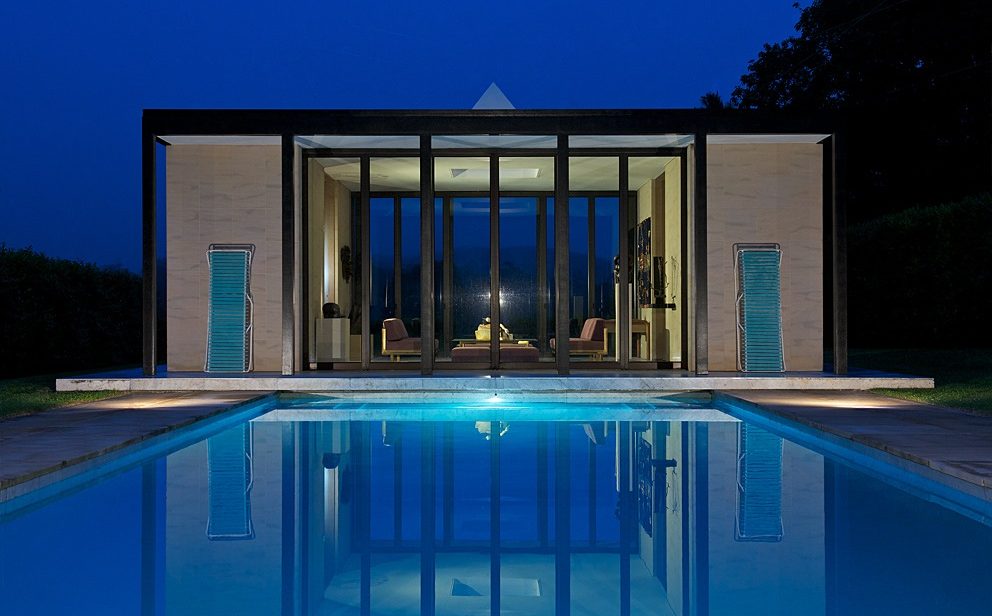 Below is a list of Smaller towns and villages that offers general stores, cafes, and other local attractions.
1 Berrima
2 Bundanoon
3 Bungendore
4 Collector
5 Exeter
6 Gundaroo
7 Marulan
8 Robertson
9 Yerrinbool
Then 10 minutes drive from Bowral is a picturesque village called Berrima. Here you can see the historical sites such as the ancient churches and rectories, historic inns and imposing stone courthouse and prison, art and antique galleries, craft, fashion, and home-ware shops. The most famous historical site would be Harpers Mansion which is located on a hill and overlooks a cluster of other historical buildings.
Another recommendation is to visit the Australian Alpaca Centre for the finest fashion garments made from high-quality alpaca fleece. Their unique collection of alpaca products includes jumpers, scarfs, hats, cardigans, vests, jackets, and coats.
Southern highlands has a cool temperature that works for wine producers! If you get to Moss Vale which is located in the Sutton Forest, the restaurants serve a beautiful view of the vineyard with Australian cuisine.
There is also an 80 stalls market that sells fresh produce, home decorations, and cloth dolls at Bowral Country Market. Usually, it includes the displays of pottery-making, spinning, leather-work & gel candle making.
You can also bushwalk to the many lookouts and take in the panoramic views of the Southern Highlands. Such as Bowral lookout, Mount Gibraltar, Jellore Lookout, or Mittagong Lookout.
9. Port Stephens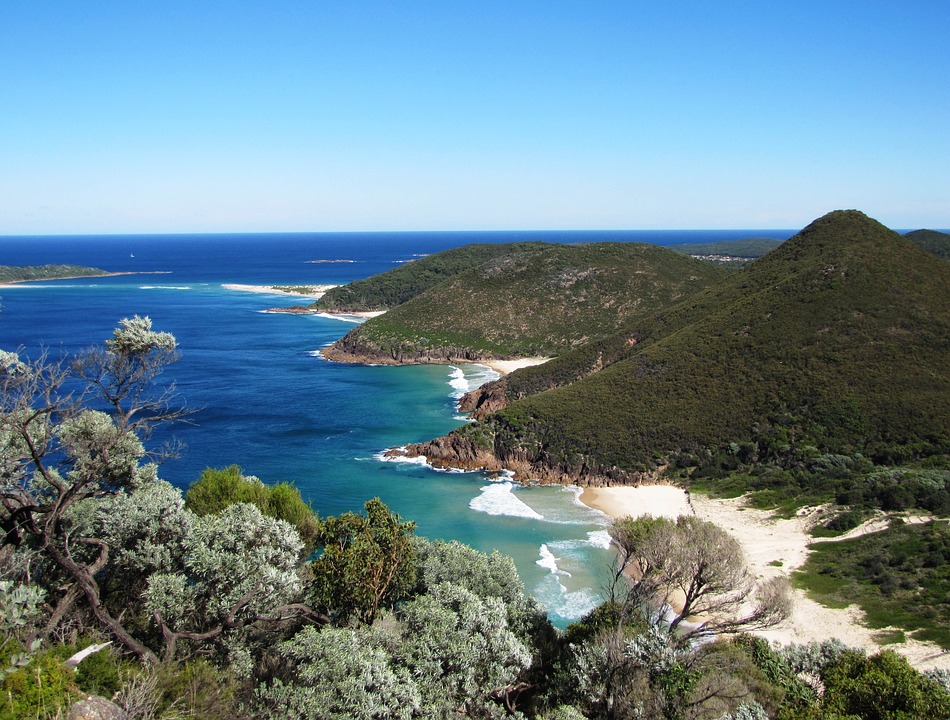 Port Stephens is a large natural harbor just north of Newcastle. It is a stunning area of 26 beaches, the largest sand dunes in the southern hemisphere, and is just over two hours north of Sydney, worth visiting any time of the year. It is fair to say it is everything a dream destination can consist of – pristine waterways, idyllic promenades, spectacular sunsets over crystal clear waters, tropical forests, and loads of cafes and restaurants. It is also called the dolphin watching capital of Australia and you can also go on Whale Watching here!
Anna Bay, Nelson Bay, and Shoal Bay are all great places to visit while you are in Port Stephens. Although I like Anna Bay the most because of the name and sand dunes! So once you've scaled the dunes, you can head to Birubi Beach for a swim, paddle in rock pools, eat by the water, and sample fresh produce at tiny farm gates.
Port Stephens offers many things to keep you busy for weeks on end! Some of the must-sees are – Worimi Conservation Lands, Fort Tomaree walks, Point Stephens Lighthouse and Fingal Island, Fly point Aquatic Reserve, as well as exploring Worimi National Park, snorkeling at Fishermans Bay or at the famous Fly Point Park, taking a quad bike tour, learning to surf at One Mile, dolphin-watching tour, picnic at pretty Bagnalls Beach, climbing to Gan Gan Hill Lookout, scuba diving with sharks off Broughton Island and even looking for koalas in Tilligerry Habitat Reserve is fun!
For food and wine, I recommend the terrace, Shoal Bay Country Club, the point restaurant, and little beach boathouse restaurant.
Beach recommendations: Fingal Bay beach, Zenith Beach, and Bay both, Stockton Beach, Anna Bay, One Mile Beach, Soldiers Point to Salamander Bay, Soldiers Point, Tilligerry Peninsula, and Lemon Tree Passage. Port Stephens North Shore – Hawks Nest & Tea Gardens is worth checking out too!
Getting There: Nelson Bay is the main town in Port Stephens and there are public buses available if you want to go Shoal Bay. You can choose from various transport options on arrival, including car rental, limousine, and door-to-door shuttle bus, to make the short trip northeast to Port Stephens. There is no direct connection from Central Station to Port Stephens. However, you can take the train to Newcastle (Platform 11), then switch to bus no 130 towards Fingal Bay from Hamilton Station. Get off on Sandy Point Rd at Judith St and you are in Port Stephens.
10. The Central Coast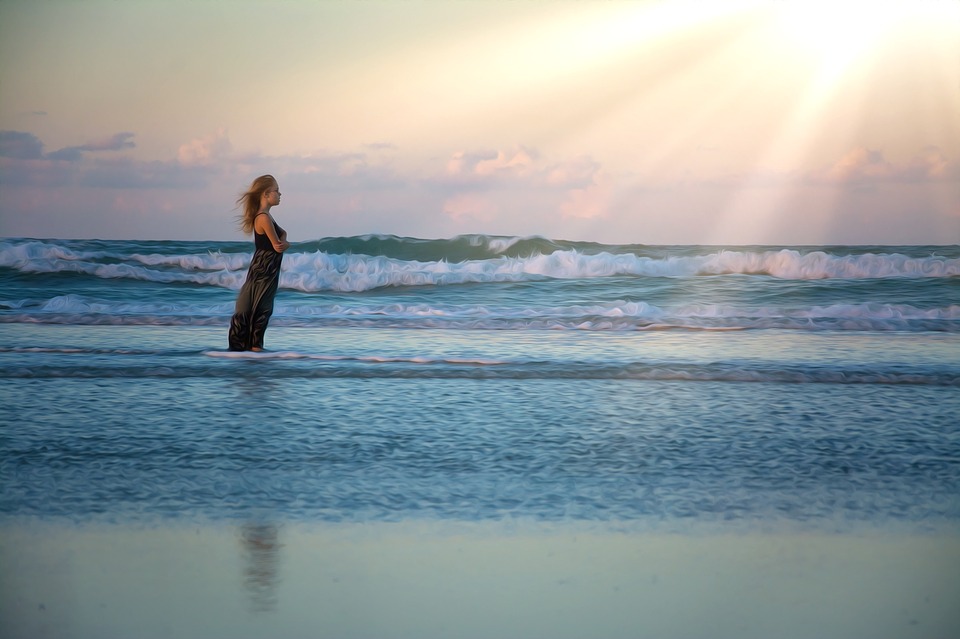 The Central Coast is just about an hour's drive from Sydney CBD which is in the north of Sydney and perfect for that weekend getaways from Sydney. The city of Gosford is the main town here and towns like Terrigal and Avoca Beach feature expansive beaches and surfing.
Recommended places to see are Australian Reptile Park if you enjoy animal encounters and shows, Ku-ring-gai Chase National Park and Brisbane Water National Park for hiking, nature, and exploring Aboriginal sites & Hawkesbury River, Bouddi National Park for that forest bath & picnic days. You can even have a segway adventure at Mount Penang Parklands, horse riding tour at Glenworth Valley, treetop crazy rider experience, meet kangaroos at kangaroo Valley and Jetpack & fly board Combo Adventure!
If you go to the central coast, you will hear about the Entrance. It is an area that offers a range of resorts surrounded by ocean and Tuggerah Lake which is actually a saltwater wetland. Lately, there has been a buzz about Yarramalong town of the central coast because you can have a tiny house experience at Unyoked Co here.
Now if you are into markets, check out the Gosford city farmers market, the Entrance market, and for beach and market both these are great options- Avoca Beachside Markets, French Country Market, and Terrigal, Umina, and Shelly Beach Markets.
Getting There: From Sydney central station to Central Coast, it takes 1h 51m (Platform 11)
I hope this weekend getaways from Sydney helped you! Bookmark this page or subscribe for more domestic travel tips.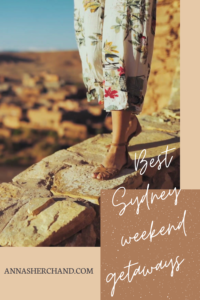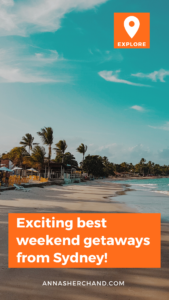 Let me know in the comments –
10 Exciting weekend getaways from Sydney