New South Wales is a state located on the East Coast of Australia. Known for its desirable weather and diverse topography, it has plenty to offer locals as well as all kinds of travelers. Brooklyn is a small-town housing 722 residents in the state of New South Wales (NSW). If you are looking for a quite but eventful stay, then Brooklyn is where you ought to visit. Here are things to do in Brooklyn that will help plan your stay.
Also known as the 'gateway to the Hawkesbury River', Brooklyn is an attractive and scenic town. There are many enjoyable amenities and activities present in this small town, from its beautiful waterways and rivers to its superb views from the north shore. Without further ado let's begin.
Things to do in Brooklyn NSW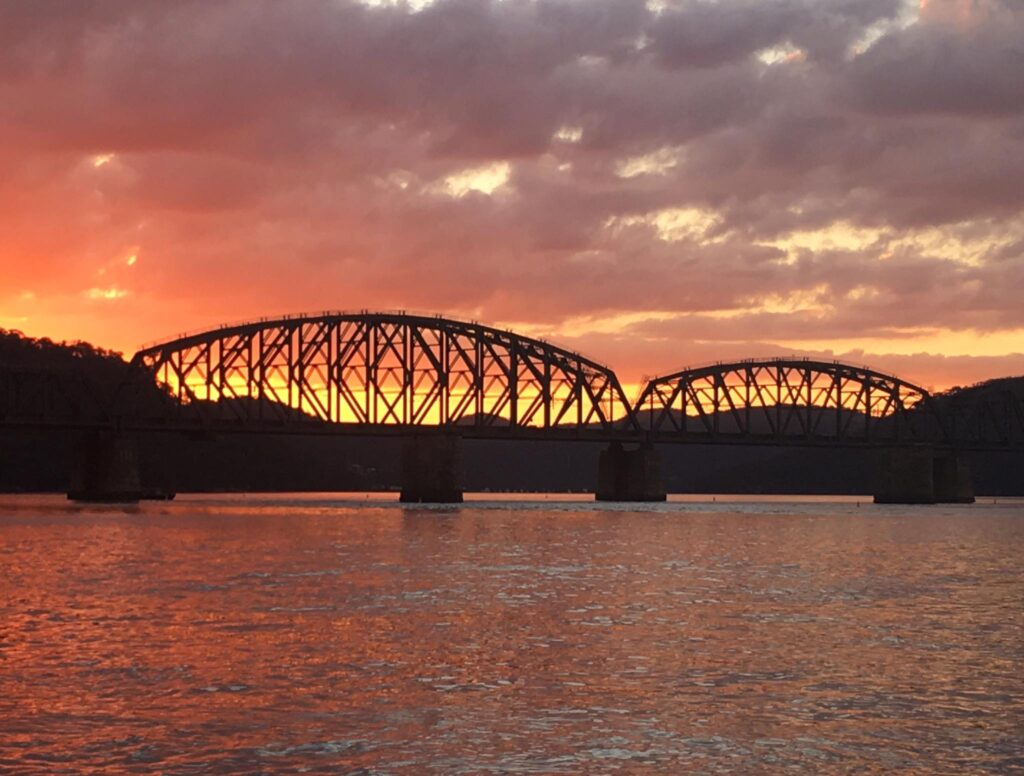 Hawkesbury River Marina
Located along the majestic Hawkesbury River, the marinas are designed pleasurable cruises with yachts and small boats. This is one of the top attractions in Brooklyn, and it's easy to see why – the marina is filled with a ton of activities, including yacht tours, jest ski tours, historic townships, and national tours, just to mention a few.
Additionally, the atmosphere is relaxing, not to mention the dozens of good restaurants where you are treated to platters of anything from seafood to burgers and French fries. There are several water sports that you may find interesting for those who like chasing after a little bit of thrill. Either way, you will be creating memorable experiences as you kayak or even fish in the Hawkesbury River.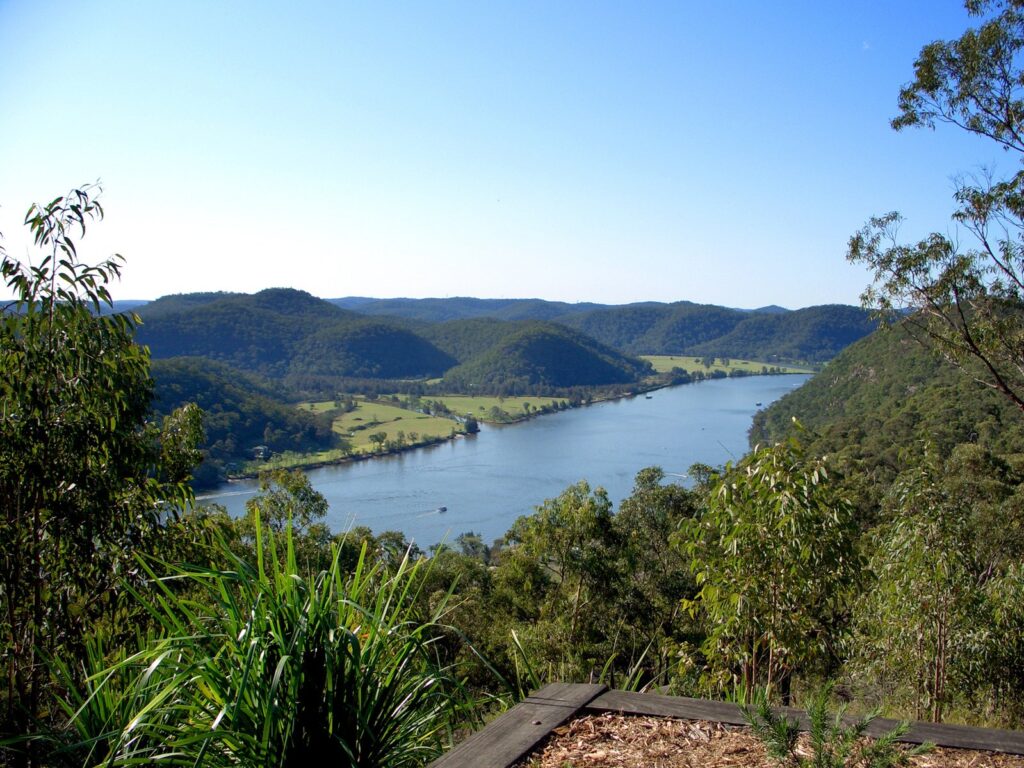 What to do in Brooklyn NSW
Go out for a Walk
Are you excited for some outdoor adventure? As mentioned above, Brooklyn NSW is a town renowned for its scenic features. A great way to have a relaxing day out is by simply going for a walk to take in all the beauty that Brooklyn NSW has to offer. Consider walking in the streets and areas close to the train station. Here you will be treated to some vintage English designs with respect to the cottages and train cabins.
Also, it would be best if you went for a walk along the waterfront. The area has a little bit of history to it as the Prince of Wales visited a neighboring village back in 1920. Alternatively, if you are looking for a leisurely walk, start at flat rock and finish at the Parsley Bay. The walk here is characterized by a flat trail, perfect for people of all ages and fitness groups. Be on the lookout for pelicans. As you head back, consider visiting the McKell park through the Federation Walk.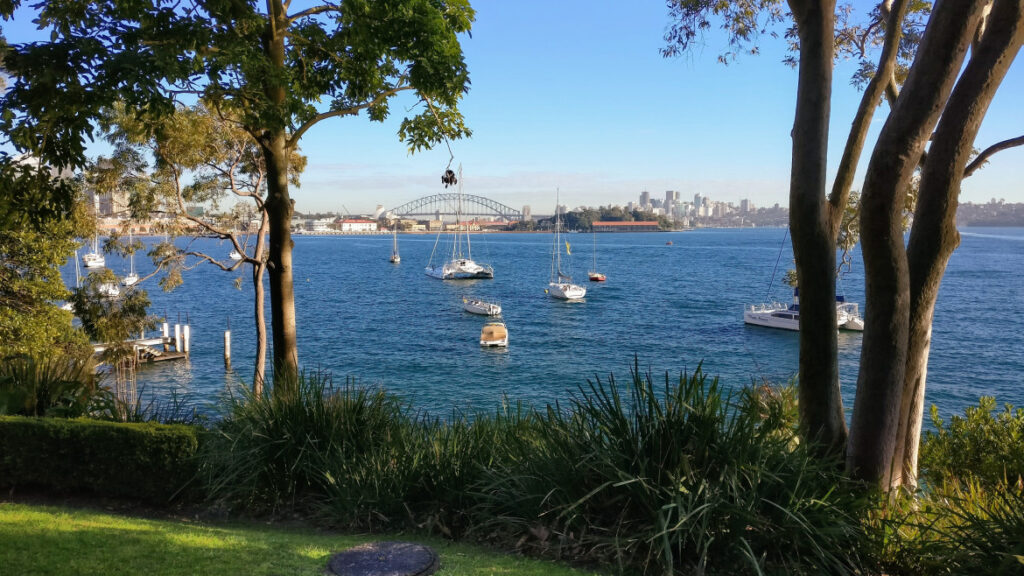 McKell Park
This park is located on the shores of Sydney Habour. You will notice straight away that the harbor exposes to the west (Habour Bridge) and the east (Sydney Heads). Furthermore, the park comprises od landscape terraces all covered in grass as it continues down to the harbor foreshore and the public ferry pier. It is entirely possible to walk up these steps to the park.
McKell Park is located at 159 Darling Point Road, Darling Point. Apart from well kept and manicured lawns perfect for a sunny day out, the park also has a public ferry wharf, public toilets, exotic gardens punctuated with dazzling flowers and plants, a Canobury cottage ideal for private functions, and sandstone sculptures. However, the barbecue and playground facilities are the main attraction of this park.
If you fancy taking your dog out for walks around the park, then you'll be pleased to know that dogs are allowed at all times. However, activities such as pony rides and petting zoos are not allowed.
The park is reasonably accessible. For one, you can drive directly on the old Pacific Highway and make your exit at Hornsby. Alternatively, you could go past the park through the Newcastle highway and manoeuvre your way through Hawkesbury and make your way to Brooklyn.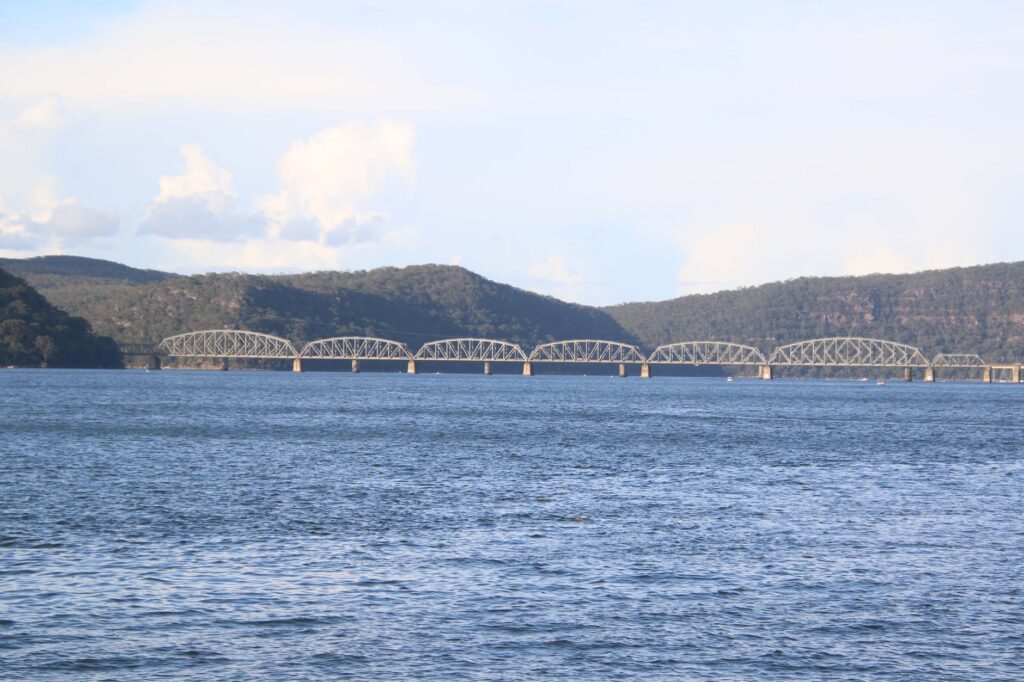 Danger Island/ The Ferry Service
From the Brooklyn Ferry Terminal, Danger Island is only ten minutes away. This island was home to the Aborigines before the invasion of the Europeans back in 1788. Later in 1864, the island was purchased by Henry Dangar, who renamed it to its current name, Danger Island. If you are looking for a getaway and a delightful retreat, then Danger Island should be on top of your 'to-do list.'
The island is notoriously guilty for creating a perfect environment for relaxation. There are no cars, and the only primary source of fresh supplies is a local general store. It would be best to download a map or a brochure to help you experience the island in its full glory.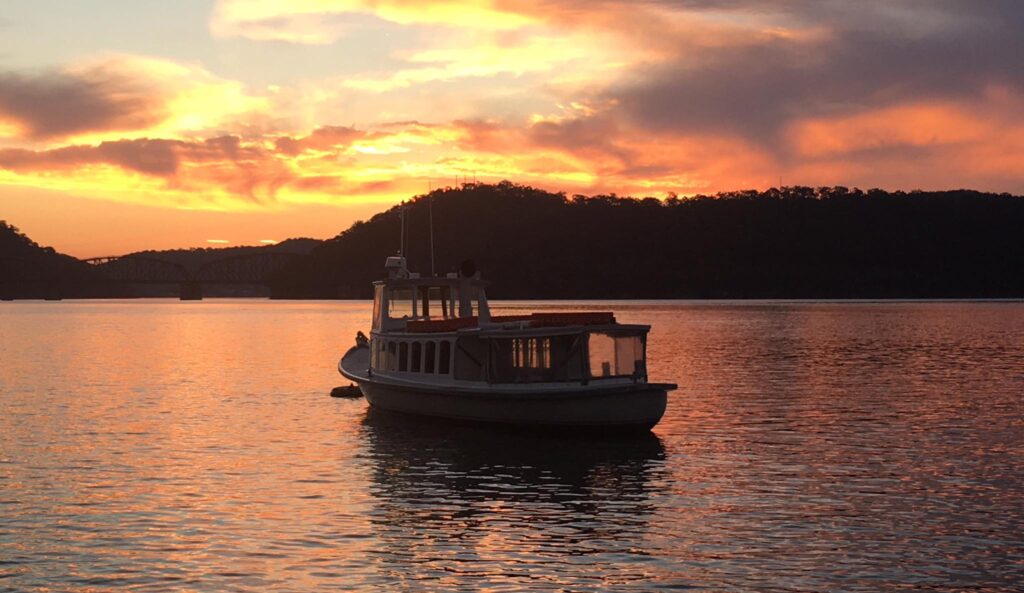 Riverboat Postman
Before there were electronic mail services and well-developed infrastructure, the riverboat postman was the only means of connecting the farming communities to the central inland. This means that this small community's livelihood depended on the riverboat postman for supplies as recent as the early 1900s.
This service is still in operation as the riverboat postman delivers mails and other supplies to the settlements in Dangar, Kangaroo Point, Fisherman's Point, and Milson Islands, just to mention a few. This iconic yet lazy trip up the Hawkesbury River is undoubtedly one you shouldn't miss out on.
You can book your ride next to the train station in Brooklyn. Doing this is essential because the rides are usually full, so it would be wise to make payments a day or two before the voyage. You will find the boats stable, large, and accommodating as they have well-stocked bars for refreshment purposes.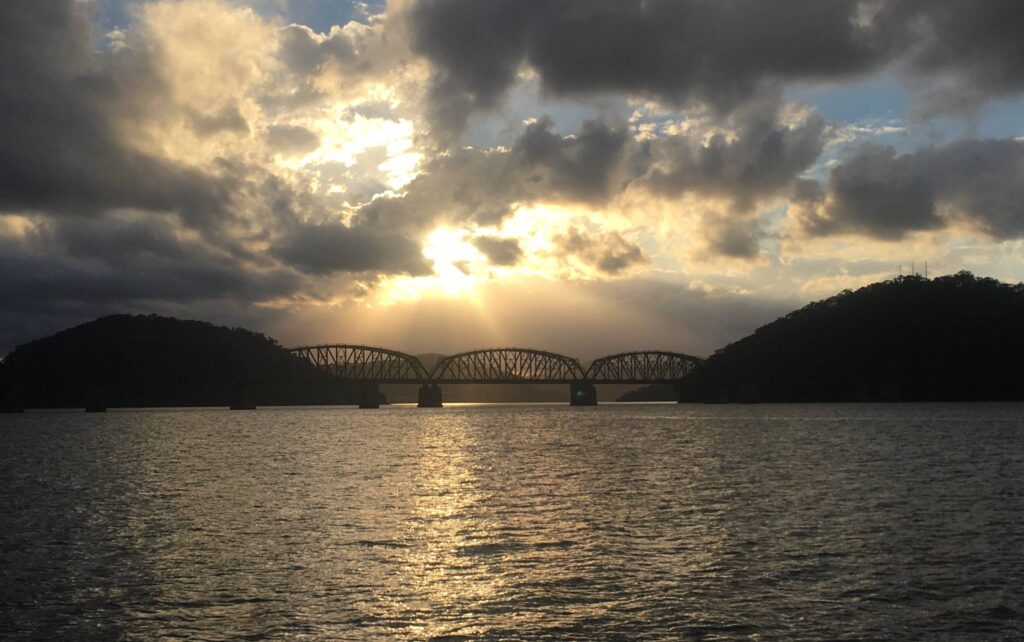 In Conclusion
There are a lot of enjoyable activities that you should consider doing during your stay in Brooklyn, NSW. From enjoying therapeutic views in Kangaroo Point to having a barbecue in McKell Park, it is possible to have a peaceful day out in Brooklyn. If you haven't been here before, I hope this guide above will help you find both budgets and paid for exciting Brooklyn activities.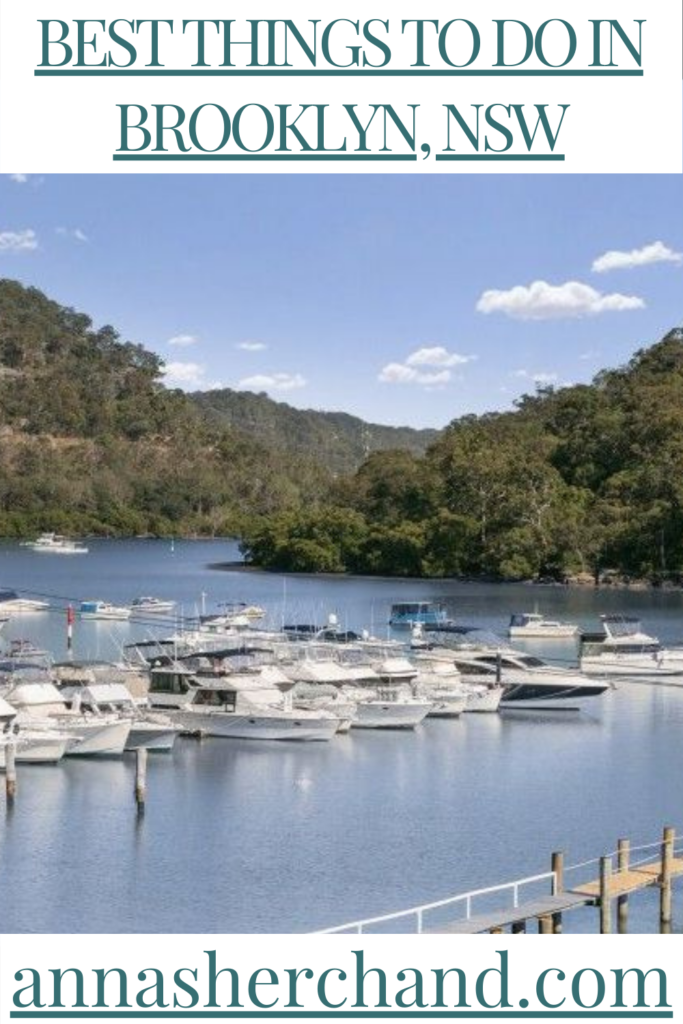 Let me know in the comments –
Things to do in Brooklyn NSW