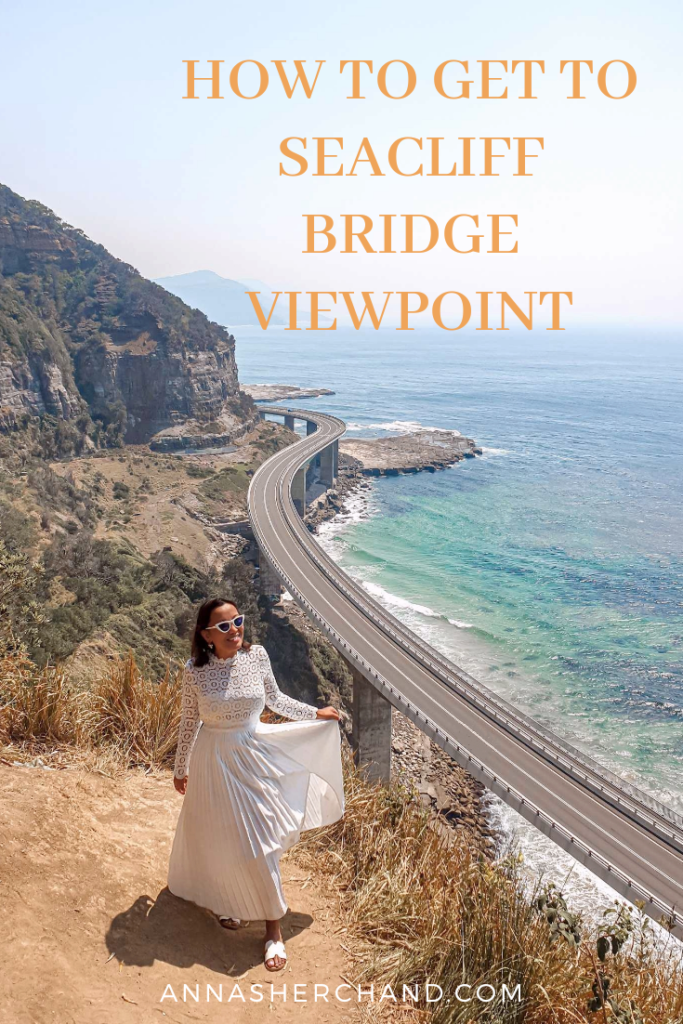 Looking for how to get to seacliff bridge lookout? You are in the right place.
I am a solo female traveller from Sydney, Australia. Yes, a Sydney local but I am not here often because usually, I am travelling the world. But when I am home, I make sure to get out and about and visit new places. I am glad I finally got to visit seacliff bridge which was high on my list.
Do you know Seacliff bridge is 665 m and is the second most photographed bridge in Sydney (New South Wales) after Sydney Harbour Bridge? It was opened in 2005 and named after an 11-year-old schoolgirl in a naming competition!
Now let me give you everything you want to know about Seacliff Bridge.
But first, don't go the illegal way to the seacliff bridge lookout. I have heard a few other ways to get there like through the train tracks, by the art college and playground, or trespassing private property which is not legal and you could get fine by the police. So, here is the short and the right way you can reach there.
1.Where is the seacliff bridge located?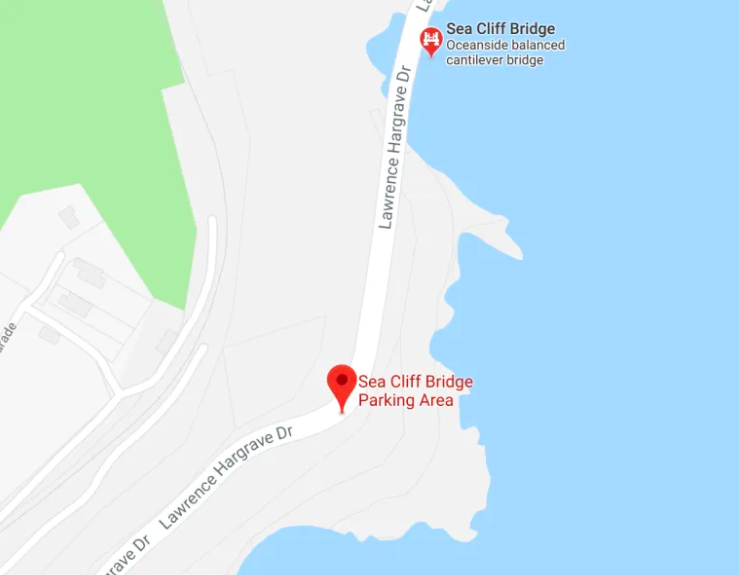 Sea Cliff Bridge is located about 70km south of the Sydney CBD and 20km north of Wollongong. If you aren't driving it is possible to catch a train to Scarborough or CoalCliff Station and walk 15 minutes to the end of the bridge.

If you drive, park at the south end in the designated car spaces at the end of the bridge. There are parking spaces on the left of the road where there's a bend but if it's full there are two more car parking area 5 mins ahead. It just means you have to walk a little more but there are also two car spaces right where the entrance is as well.
2. How to find the entrance to the seacliff bridge lookout?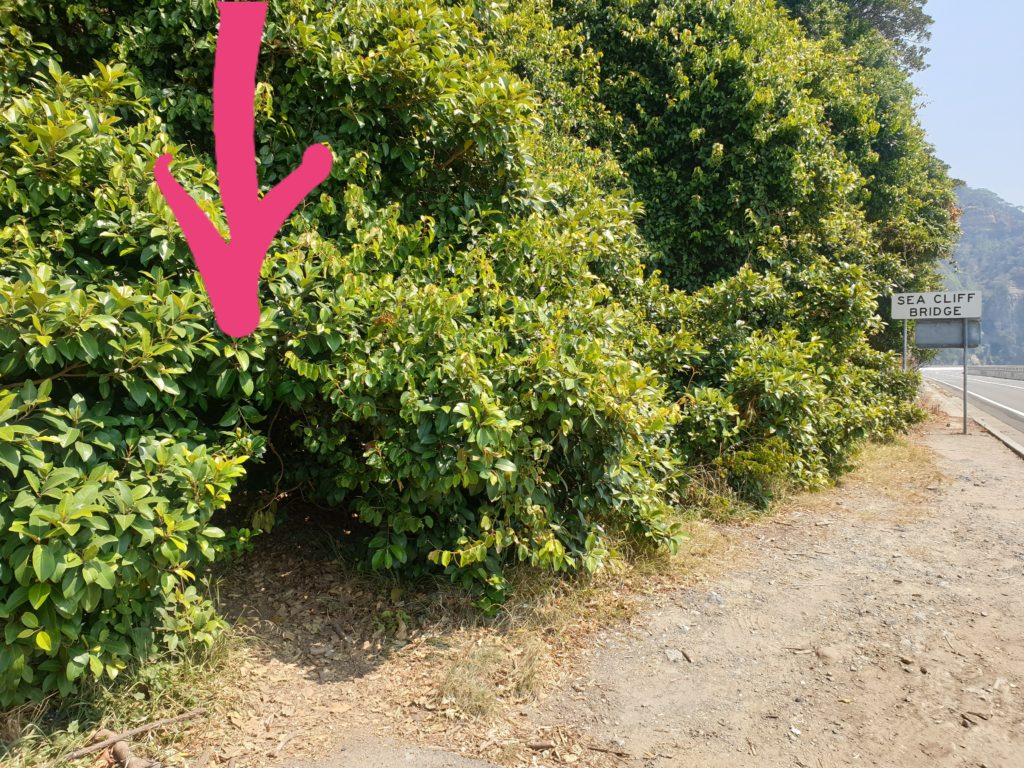 No matter where you park your car or walk from the station towards the end of the bridge and keep an eye out on the right. You should see Sea Cliff Bridge Sign (see right on the above pic). It is from this sign area that the trail actually starts– don't blink, or you'll miss it!

When you see the Seacliff bridge sign, look on your left at the bushes! There is a slight hole in the bush, right where I have made the arrow! Enter here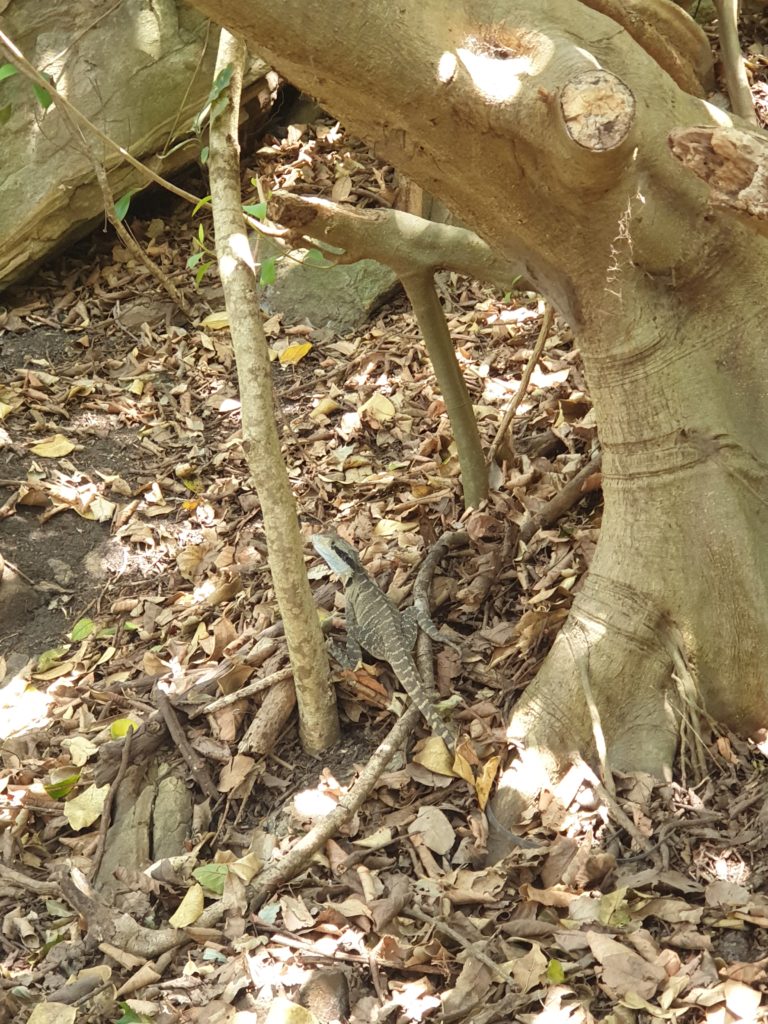 I saw this water dragon as I enter that bush hole! It was such a delight to see this unexpected! So yeah keep an eye out for wildlife and get your cam ready!
3. Which path to take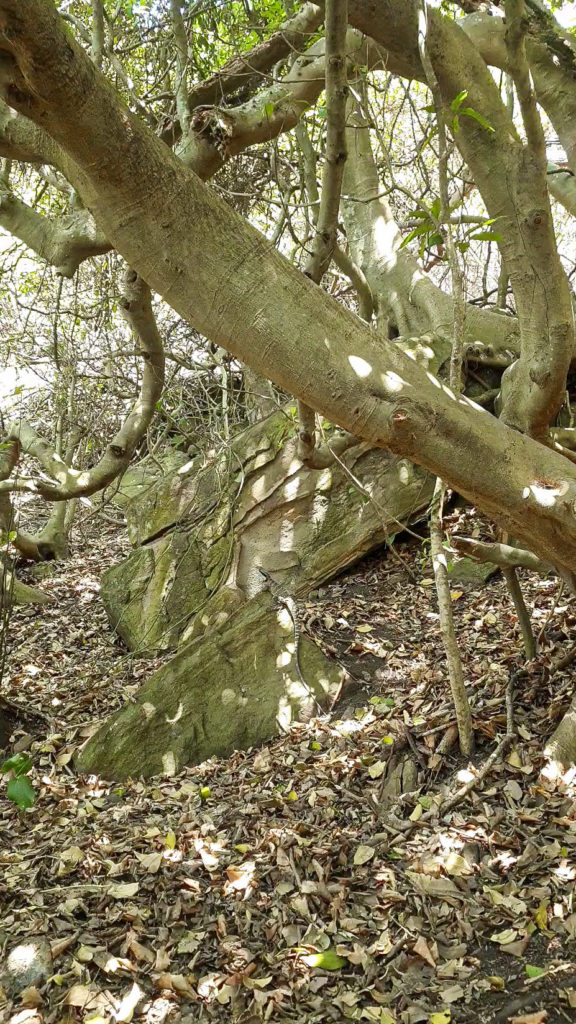 Yep as you go through that hole, get ready to scramble up a little hill about 10 meters and then take right. You might notice another path to the left but if you want to save time, just keep going the right as the left one is a lot longer!
Also if you manage to look away from the ground without slipping, follow the yellow paint on the tree. It works as a guide to help you, but it is pretty much self-explanatory as the way is worn down.
Finally, when you reach the steepest climb there is two garden hose knotted around a tree to act as a rope! Use it to go up and continue 10 meters on your right. From that grassy area, you should be seeing sea cliff bridge below.
This is how you can get to the secret lookout spot to capture the bridge in all its glory.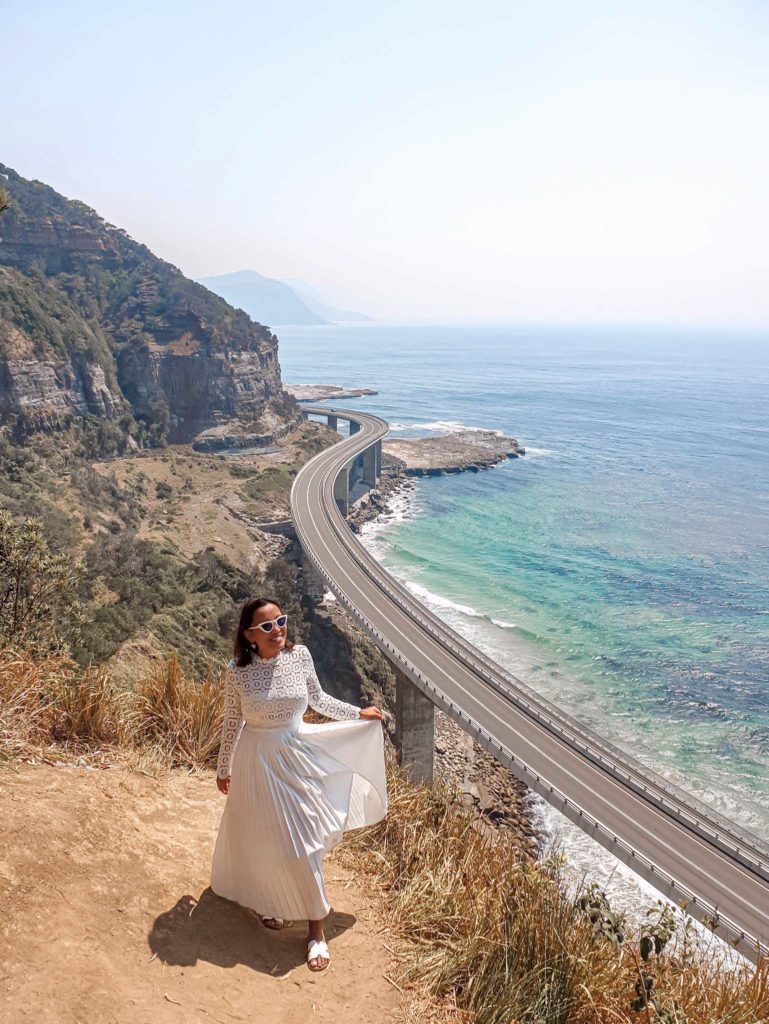 Travel tips for Sea Cliff bridge hike
1. Please be careful as someone has lost their life sitting at the edge of this viewpoint. If you are going to do it, please be extra careful and stay away from the cliff edge.
2. Another thing worth mentioning is, please wear proper hiking shoes (shoes with grips) and carry a bottle of water. The only reason I wore a dress and a sandal is because I am an experienced hiker/ trekker. If you are not confident, I recommend wearing proper hiking clothes and shoes.
3. The path is not the safest, quite steep in sections and there is not much to hold on to. And even though the climb is only 10 minutes or so, I wouldn't recommend sunsets climb or taking children up there.
4. There is the wild bush fire going on at the moment, so the haze is there. So perhaps when the situation gets better I'd recommend going early in the morning to catch the sunrise or day hike. 100% worth it!
5. Bonus- How to get under the sea cliff bridge
There is a beach nearby you can go to after this climb. Just keep walking ahead after the bridge (10 more minutes) or drive further away from the end of the bridge. (opposite the train station) The next parking area should be on your left, don't park there and take a left turn instead (turn is just after the parking). You can park here and the beach is right at the front!
Nearby you can also visit Stanwell Park, Wedding cake and Figure 8 pools at the Royal National Park.

Happy adventure!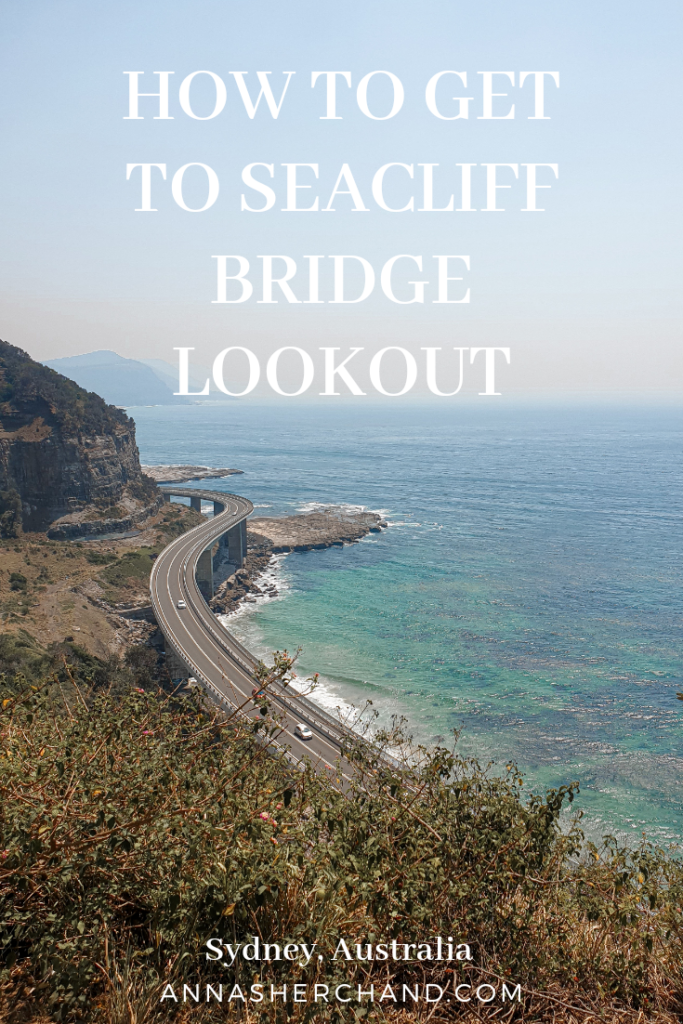 Let me know in the comments if you
If you like this article, follow my adventures on Instagram, Facebook, YouTube, Twitter and Pinterest, but most importantly sign up to my E-mail list to keep up with updates and travel posts!
How to get to seacliff bridge (updated Sept 2020)