Kuala Lumpur is a nation's capital and, by far, the most heavily populated place in Malaysia. It is the ultimate example of a metropolis, with glamourous high rises, a multitude of tourist sites, and more shopping malls than one could possibly desire. And if you are looking for the most Instagrammable Cafes in Kuala Lumpur, you are in the right place.
These photogenic cafes are hidden away from the bustling streets under the shadow of the magnificent Petronas Twin Towers. These charming hangouts are Insta-worthy in their own right, and they're frequently the epicenter of the city's youth population. Without further ado with no preference in order here they are:
18 Instagram-worthy cafes in Kl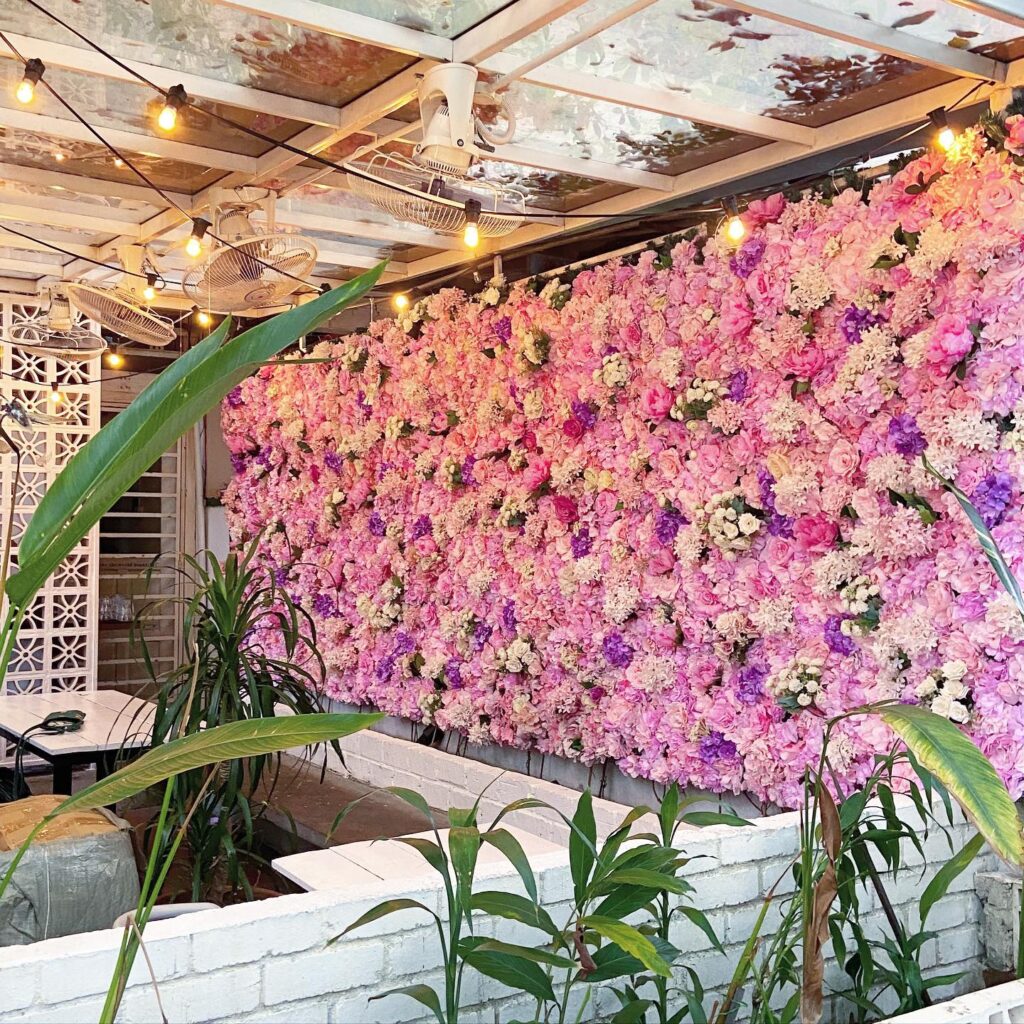 1. Lisette's Café & Bakery
If you are after a beautiful cafe in kl, this could be it. Lisette's a latest addition to KL's booming coffee shop curiosity. Tucked away in a peaceful, leafy corner of Bangsar, this quaint hideaway café provides an afterwork retreat while surrounded by the unique artwork and handicrafts of design shopfront, nala. They serve traditional Italian dark roast coffee; a variety of fresh-pressed juices; bottled beers, ciders, retro soda pops and light meals.
Address: No. 8, Jalan Kemuja, Bangsar, 59000 Kuala Lumpur, Wilayah Persekutuan Kuala Lumpur, Malaysia
2. Botanica Deli
Another Instagrammable Cafes in Kuala Lumpur is Boanica Deli. It has nice ambience and plenty of natural light plus that neon sign for the gram! Weather you are looking for comfort food or just insta worthy cafes for social media, head to botanica deli.
Address: No, 8, GA3 Podium, The Vertical, Bangsar South City, Jalan Kerinchi, Bangsar South, 59200 Kuala Lumpur, Malaysia
3. Wizards At Tribeca
Wizards At Tribeca is one of the best Instagrammable Cafes in Kuala Lumpur. It offers good ambience and the place is very bright and spacious; perfect for that insta shot. Recommend the organge hot latte.
Address: 215, Jalan Imbi, Imbi, 55100 Kuala Lumpur, Wilayah Persekutuan Kuala Lumpur, Malaysia
4. Merchant's Lane
If you are after a chill, funkily designed cafe Merchant's lane fits the bill. They also offer a range of light meals from Malaysia & beyond. Note: Finding this place can be tough as there's no large signboard outside the cafe. So look out a small sign above the door which leads to the cafe. Keep an eye out for the stationary shop which is the left most shoplot and the green door leads to the cafe.
Address: 150, Jalan Petaling, City Centre, 50000 Kuala Lumpur, Wilayah Persekutuan Kuala Lumpur, Malaysia
5. Pokok.KL
Pokok is situated amidst greenery, this cute all glass cafe offers carefully curated selection of brunch items, fresh coffee and local delights! Plus some green natural asthetic at the main conservatory amongst a University campus.
Address: MAHSA Avenue (Jalan Universiti Campus), Block B, Level 1 Jalan Ilmu, off, Jln Profesor Diraja Ungku Aziz, 59100 Kuala Lumpur, Malaysia
6. Burrow KL
Burrow is a minimalist little but cool cafe. As their insta saying goes -It's not much, but it's home kinda vibes. If you are after a quaint cafe to take pic and solo or party of 2 or 3 people this should do it.
Address: LOT GK12, Ground Floor, Bangsar Shopping Centre, 59000 Kuala Lumpur, Malaysia
7.Botanica + Co
With just one glance at Botanica + Co, you'll find the sharp contrast in atmosphere between this lovely cafe and Kuala Lumpur's concrete jungles. Botanica + Co offers a one-of-a-kind garden dining experience, with floor-to-ceiling windows that open up to lush greenery in both directions, much like a glass home.
You'll be unlikely to find another cafe that compares to Botanica + Co, with its scrumptious cuisine and stunning scenery.
Address: 8, Jalan Kerinchi, Bangsar South, 59200 Kuala Lumpur, Wilayah Persekutuan Kuala Lumpur.
8. Bukku Café
Though not an official Muji store, the minimalist furniture, white-toned walls, and wooden furnishings in this Japanese-style cafe are obvious Muji influences. There is also an enclosed picnic area in the backyard. If you're visiting at night, we suggest this choice because the lighting outside is completely stunning.
Address: Jalan Singgahsana 4A/KU5, Bandar Bukit Raja, 41050 Klang, Selangor.
9. La Fleur Café
Rainbow and unicorn cookies, which are too perfect to consume, are the specialty of this La La Land-inspired cafe. However, you'll still spend more time attempting to get the ideal picture than doing anything else. But don't hesitate if you want to take a selfie with your friends; the crew is always willing to assist.
Address: 01, E1, 02, Jalan Lagoon Selatan, Sunway Geo Avenue, 47500 Subang Jaya, Selangor.
10. Urban Daybreak
Urban Daybreak is one of those spots that are ideal for a weekend brunch get-together. This alluring cafe, housed in a cozy shoplot in Bangsar, is a huge success with the locals.
Although the exterior of Urban Daybreak is appealing, it is the food that really captures your heart. This well-known brunch spot practically puts art on a plate. Nasi lemak is recommened. You could spend hours feeding your camera instead of yourself.
Address: 11, Jalan Telawi 5, Bangsar, 59100 Kuala Lumpur, Wilayah Persekutuan Kuala Lumpur.
11. Therefore Café
Therefore Cafe in Petaling Jaya is easily one of the most Instagrammable Cafes in Kuala Lumpur. This cafe suits the profile of Insta-worthy cafes well, with neon pink walls and gleaming golden door frames. To further entice guests to pull out their smartphones and start clicking, there are also potted plants and chairs at the door.
Address: Lot 02-G, Menara Symphony, No, 5, Jalan Professor Khoo Kay Kim, Seksyen 13, 46200 Petaling Jaya, Selangor
12. The Hungry Tapir
The Hungry Tapir's key colour scheme is pink with a hint of natural greens, similar to Therefore Cafe.
Hungry Tapir's menu is mostly vegan, able to convert even the most adamant carnivores. Aside from delectable vegan and vegetarian fare, the cafe also serves a range of coffees, teas, and drinks to accompany your meal (and provide more content for your Instagram feed).
Address: 135, Jalan Petaling, Chinatown, Kuala Lumpur
13. Jibby By The Park
The cafe/restaurant is so alive filled with vibrancy. The mossy tables are most interesting. Thought it's plastic moss but looks almost alive and thriving. They even have a interesting mossy feature wall which makes it instagrammable.
Address: The Waterfront@ParkCity, No 5, Persiaran Residen, Desa Parkcity, 52200 Kuala Lumpur, Federal Territory of Kuala Lumpur, Malaysia
14. The Other Half
This is another instagrammable cafes in kuala lumpur that has a lot of natural light for pictures and feature wall with alphabets too. There is also a chill out area with a small outdoor terrace.
Address: 2-1 Greens Terrace, Jalan Wan Kadir 3, Taman Tun Dr Ismail, Taman Tun Dr Ismail, 60000 Kuala Lumpur, Wilayah Persekutuan Kuala Lumpur, Malaysia
15. Chocha Foodstore
Chocha Foodstore is an Asian inspired restaurant that offers asian-influenced flavors on the modern menu. They also offer a calm garden cafe. The decor is also quite beautiful – it's nice that they've preserved the original colonial facade. The building is a real classic throwback to 60s architecture.
16. Apollo Dining
Apollo dining does not fall under Instagrammable Cafes in Kuala Lumpur because it is a Fusion restaurant. I have included in here because of it's insta worthy aesthetic. Plus the natural light pouring from the sunroof makes the place airier than it is. Not only the look and feel of the place but also the food looks instagrammable.
17. Rumaputeh
Rumaputeh has a better landscape now with more greeneries and more spaces to seat. The best part? There are many corners to take photos. So grab your camera and head out there. Perhaps quieter in the fasting period.
Address: 60A, Jalan Kuantan, Taman Tasik Titiwangsa, 54200 Kuala Lumpur, Wilayah Persekutuan Kuala Lumpur, Malaysia
18. The Orchid Conservatory at the Majestic Hotel
Last but not least, on these instagrammable Cafes in Kuala Lumpur list is the Orchid conservatory at the Majestic Hotel. If it is the ambiance you are after, this is the place for you. Because of social distancing, there are limited seats but it gives you tons of privacy to satisfy your happy camera fingers. Space has a nice splash of color to the overall look and feel of the experience.
Address: The Majestic Hotel, 5, Jalan Sultan Hishamuddin, Perdana Botanical Gardens, 50000 Kuala Lumpur, Federal Territory of Kuala Lumpur, Malaysia
Looking for something fancy? Head to Willow, a restaurant & bar, located on the 8th floor of W Hotel Kuala Lumpur. Looking for some tea? recommend nikonekomatcha. Here are couple more instagrammable cafes in kl Flos Cafe 花啡花, The Owls Cafe, Viola Flower Cafe, podgykurau, Wondermilk, and Lim Kee Cafe.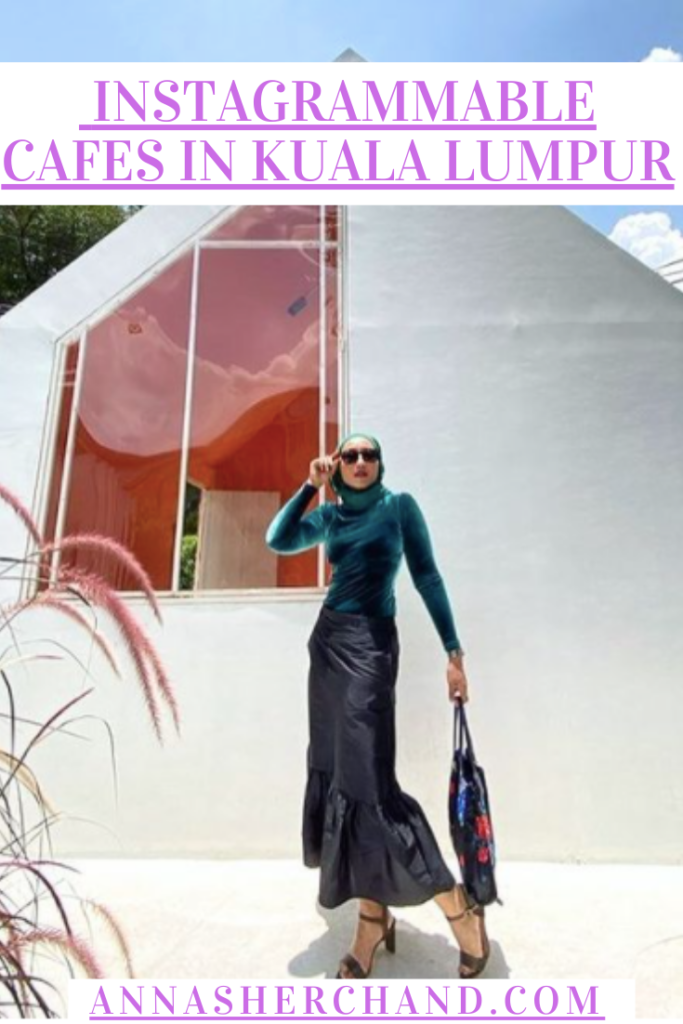 Let me know in the comments:
18 Most Instagrammable Cafes in Kuala Lumpur